This Ultimate Disney Bucket List will make sure that Disney fans experience the most amazing attractions and events Disney has to offer.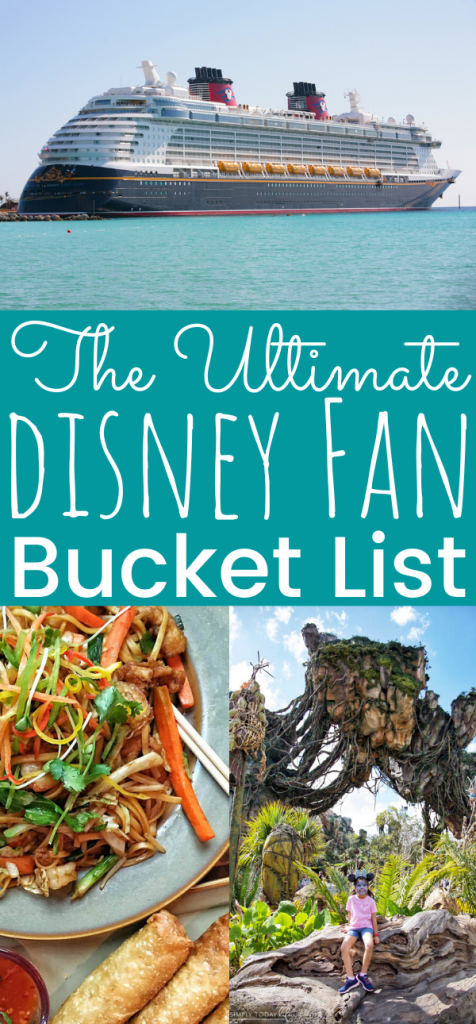 The Ultimate Disney Bucket List
At Disney, there is so much to see and do!
With so many rides, attractions, special events, and restaurants to try, you can't do it all in one visit.
If you have an annual pass or are the ultimate Disney fan, here is a bucket list to make sure you hit the best things at each park!
This post contains some affiliate links for your convenience (it means if you click on a link and make a purchase I will earn a small commission. It will not cost you a penny more).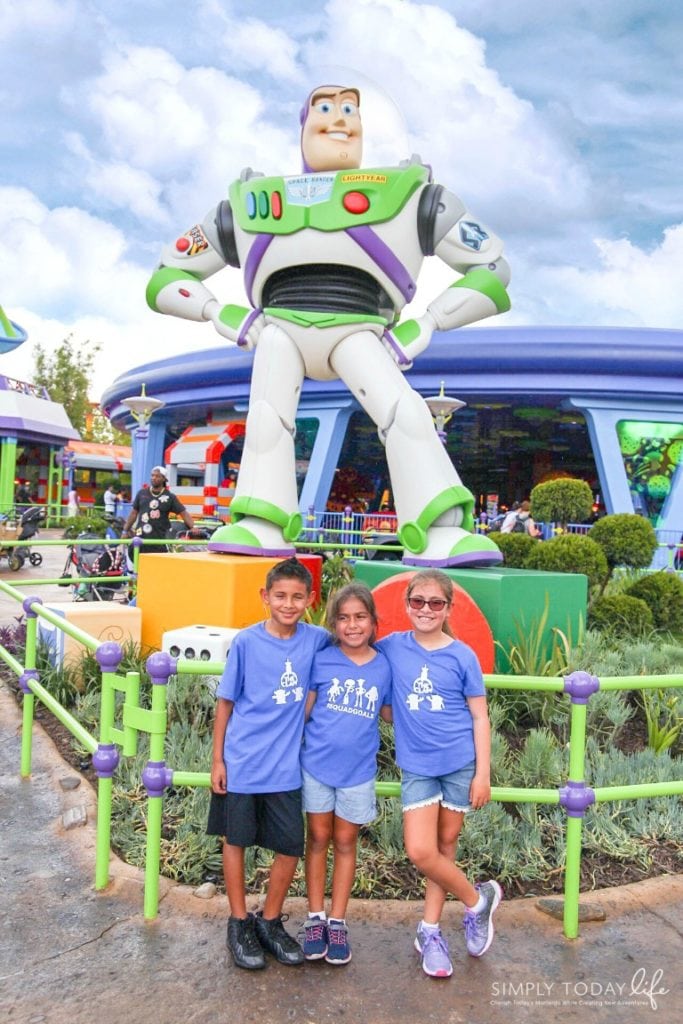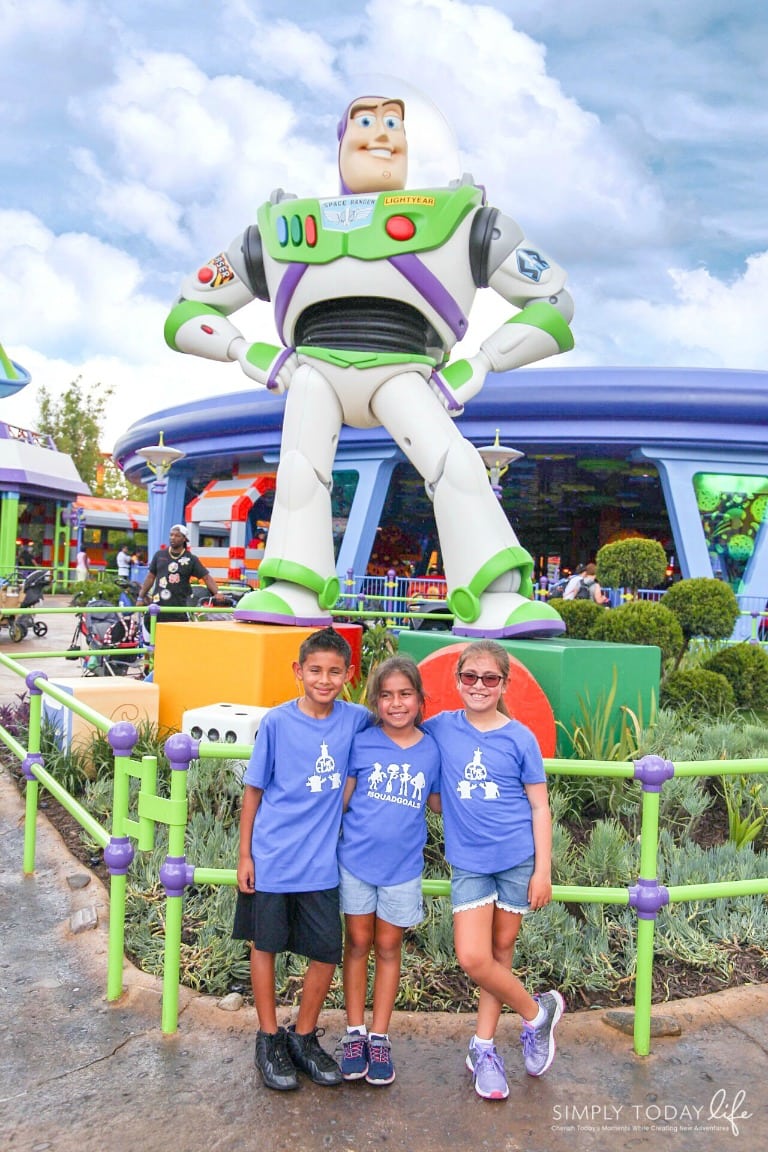 Visit All Disney Parks
There are Disney parks all over the world! Make it your goal to visit every single park.
Each park is so unique and worth the trip! Yes, some of the attractions might be similar, but they are never exactly the same experience.
Here are the different Disney locations to visit and mark off your bucket list.
California
Florida
Hong Kong
Paris
Shanghai
Tokyo
This means with so many parks to visit in different countries, this easily could become a life goal for some of you.
It's the perfect excuse to travel more often if you ask me.
Personally, I know a few friends who have already reached more than half of these goals and I'm excited to see how many my family and I can reach together!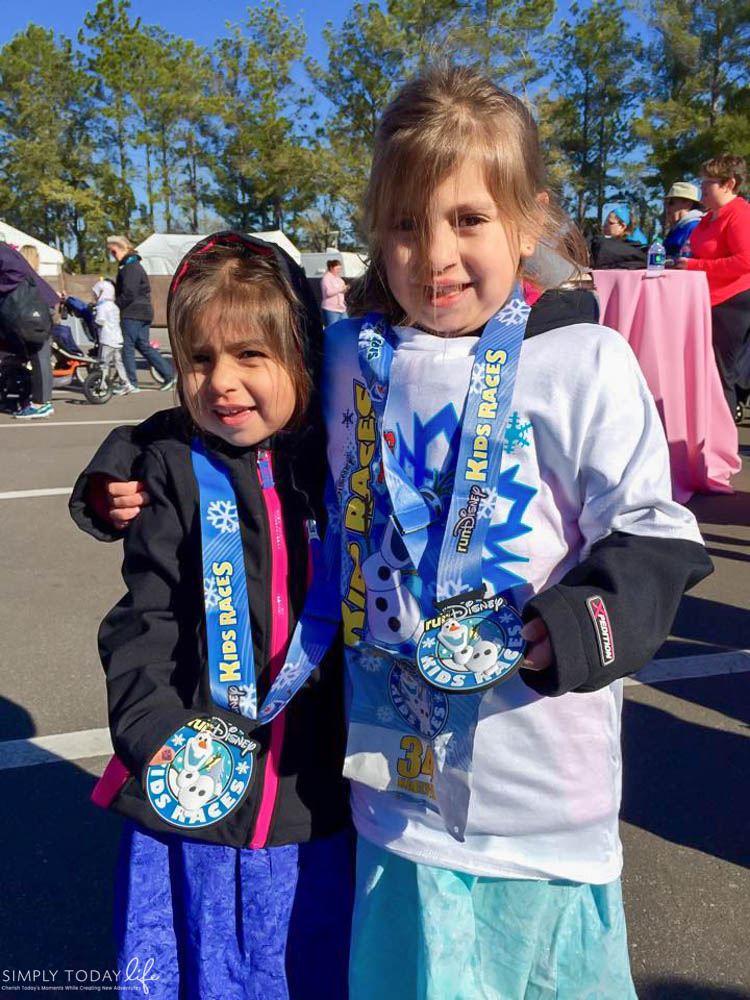 Run A Disney Marathon
There are marathons, 5ks, and other running events that happen all throughout the year at Disney parks.
You don't have to be an avid runner to participate in these events or be apart of the fun.
Believe me, I ran the Princess half marathon over three years ago and I definitely am not a runner.
It was an amazing experience to do with friends and I have the medal to prove it.
Crossing it off my ultimate Disney bucket list! Just make sure to check the weather before heading out!
Take a look at Disney's website to find an upcoming race, and enter!
With so many new running events hitting Disney parks you are sure to find the right one for you and the kids!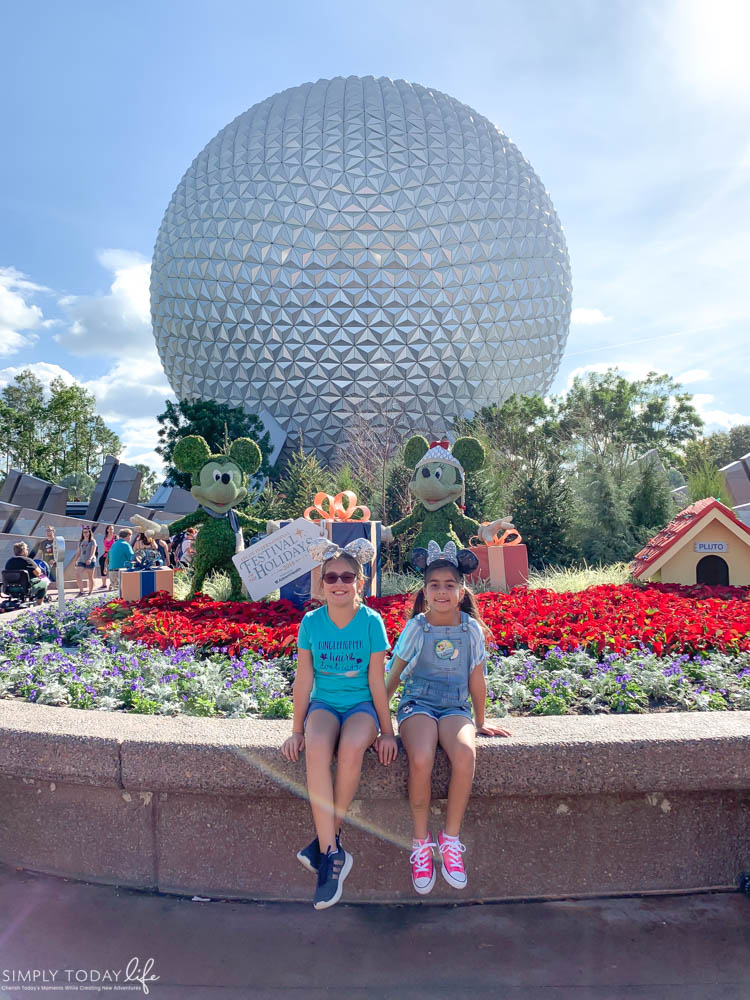 Fill Your Epcot World Showcase Passport
Epcot's World Showcase has so many things to do and see.
While you are traveling around the world, grab a stamp from each country and fill your Passport!
You can purchase your passport for about $12.99 at any of the Epcot merchandise stores in the park.
The passport comes with stickers for each county and an honorary ambassador button.
Make sure to get your passport stamped and signed at each country from a cast member.
The Epcot World Showcase Passport makes the perfect souvenir for adults and kids.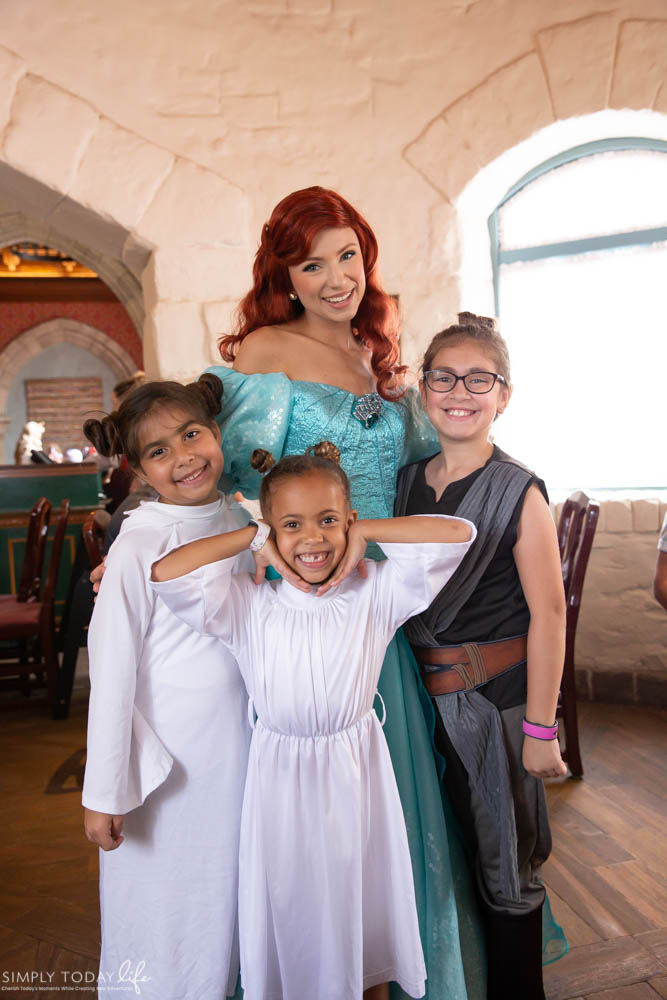 Eat At Every Single Restaurant
This one might take a bunch of trips to do, but there are very few restaurants that will disappoint!
Dining at Disney is as magical as it is to visit the parks and a must add to your ultimate Disney bucket list!
Knowing where the best and hidden restaurants are at Disney is the trick to making sure you are having a unique experience at the parks.
When creating your restaurant bucket list I would divide them into character and non-character dining.
This way you make sure to hit up both types of a restaurant at each Disney visit.
Oh, and don't forget to make reservations via the My Disney Experience app.
Tip: They are amazing with food allergies if you are looking to dine at the Disney parks.
Just mention it at the time of your reservation or when checking in.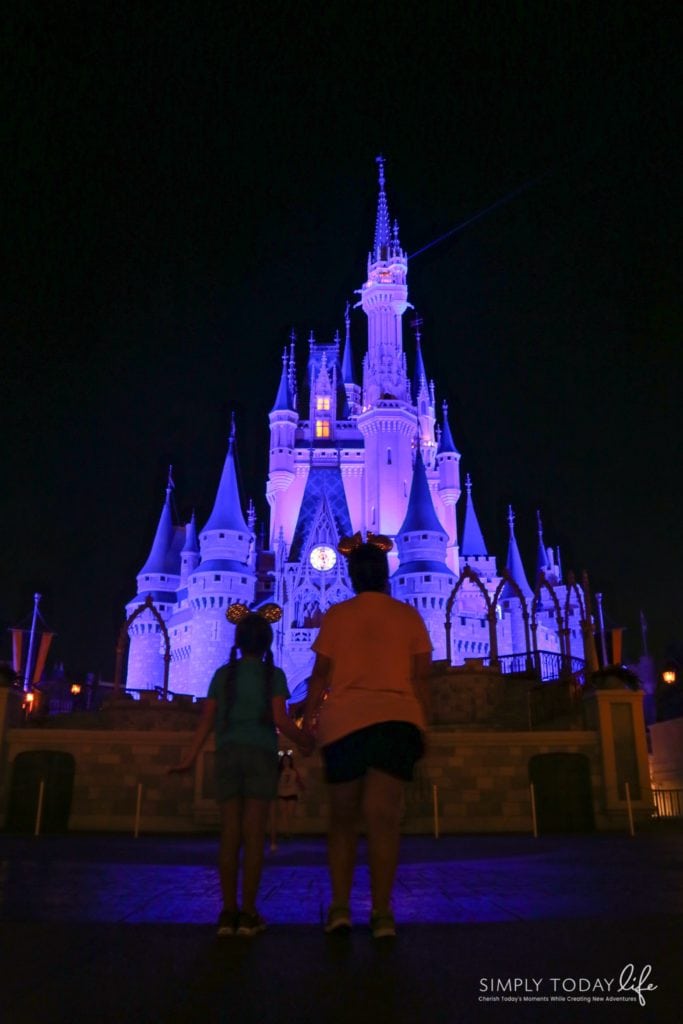 Visit The Parks During Disney After Hours
One of the newest events added at the Walt Disney World Resorts has been the Disney After Hours events.
This is a different event from Magic Hours, but with similar features.
The Disney After Hours Events includes access to limited people into the theme parks.
Giving you a more personal atmosphere with fewer lines.
Plus, sodas, water, popcorn, and ice cream are all included with your ticket
Eat all of the Mickey Bars you could dream of! YES!
Here are a few of the Disney After Hours events we have attended: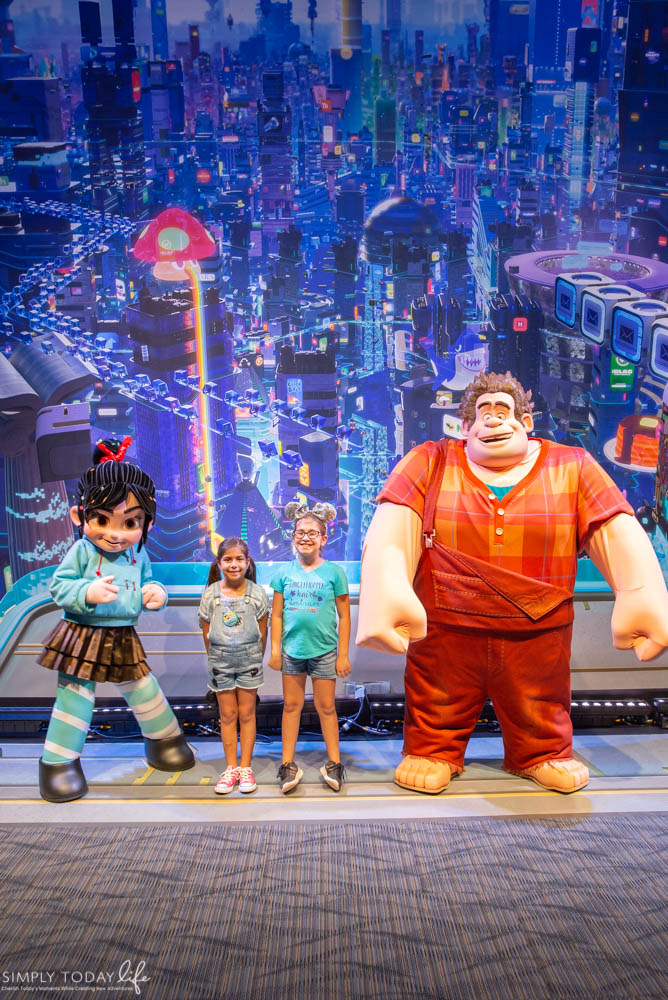 Take A Photo With Every Character
This is a bucket list in itself and a pretty hard one to accomplish, but oh so doable!
I know friends who have taken photos with every character at special events, but I will say that you will have to forego all of the other events like rides and parades to make this happen.
There are some characters that are harder to find than others, and some that only come out during special events.
Take a photo with each character and then keep it in a scrapbook!
Having an annual pass is a plus if you have PhotoPass included.
This makes it so much easier when it comes to taking and printing out the photos.
Plus, no need to worry about editing photos either.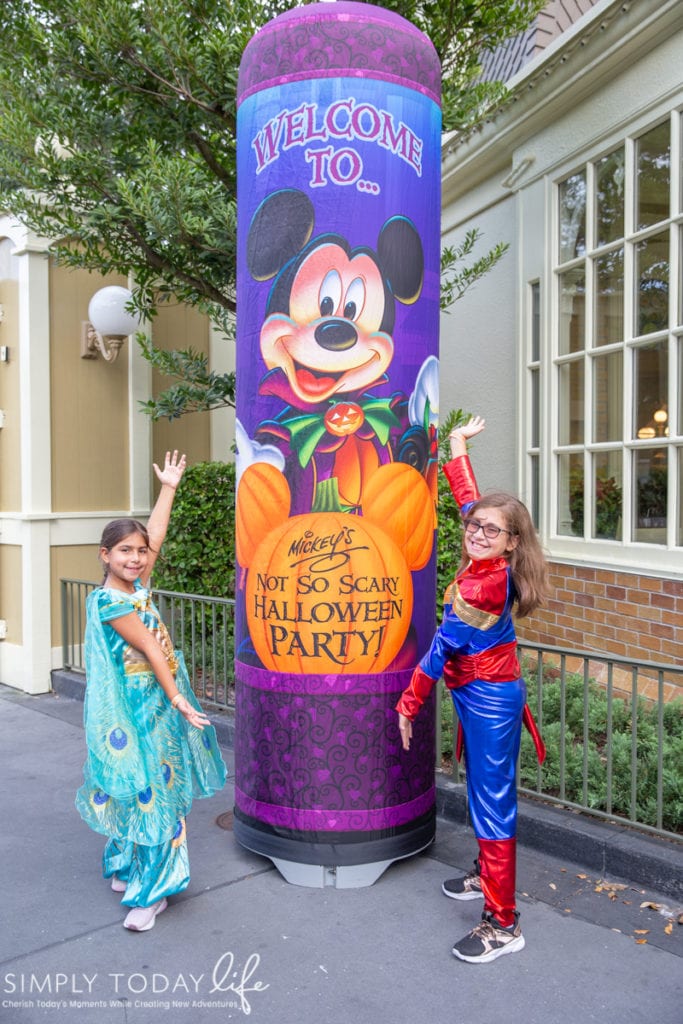 Dress Up For Mickey's Not So Scary Halloween Party
Mickey's Not So Scary Halloween Party is one of those events that you should do at least once.
This Halloween spectacular is fun for both adults and kids! So, don't shy away if you are an adult Disney fan!
They have special parades, food, and other events throughout the Magic Kingdom you don't want to miss!
Including specialty characters who only come out during this Halloween event.
So, plan out your Halloween outfits, grab a map, and explore the Magic Kingdom at night with spectacular shows and fireworks!
Check out my tips if you are traveling with food allergies during the Mickey's Not So Scary Halloween Party.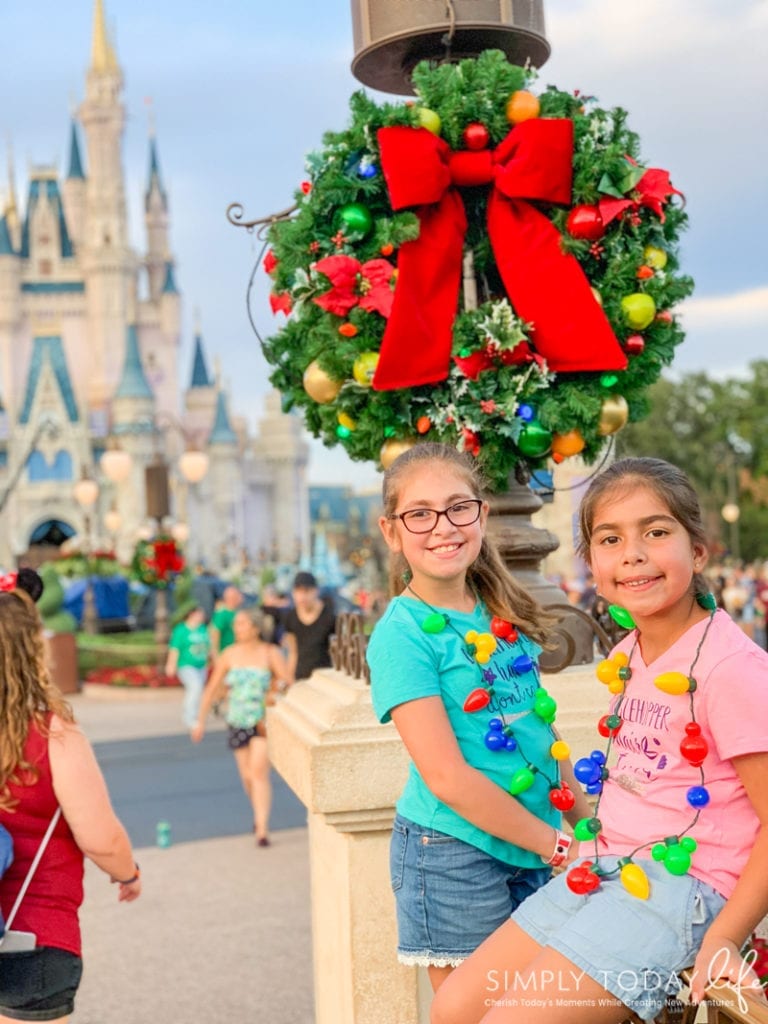 Enjoy Cookies At Mickey's Very Merry Christmas Party
What could make Christmas more magical? Celebrating at Disney!
Mickey's Very Merry Christmas Party is one of my girl's favorite special Disney events.
This is where they get to bring out their Christmas light-up necklaces and fill their tummy's with cookies and hot chocolate all night long.
Don't miss the Christmas parade where all the characters are decked out in their Christmas attire.
Plan to try out specialty foods and shows only during the event.
Food Allergies Tip: Make sure to ask for safe cookies when enjoying treats around the parks.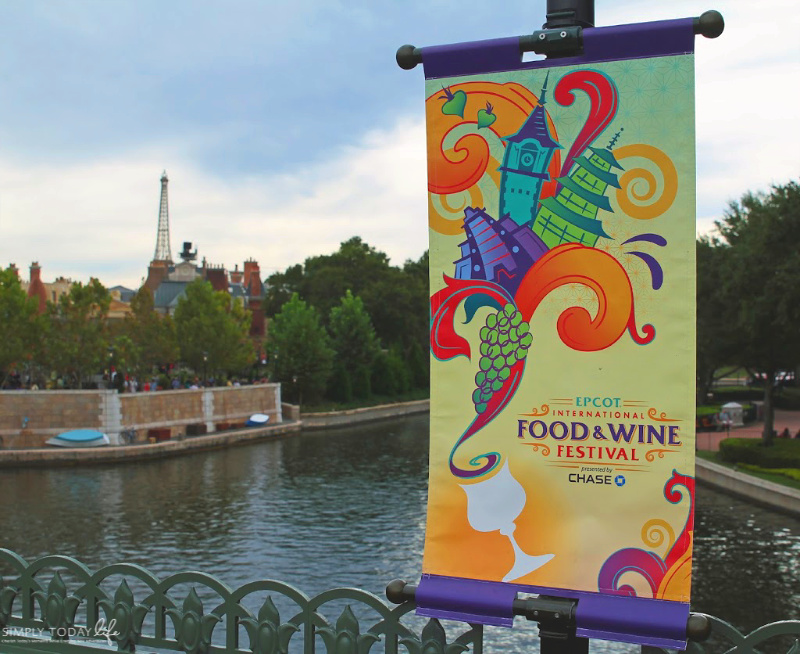 Drink At Epcot's Food And Wine Festival
The Epcot's Food and Wine Festival is one of my all-time favorite events at the Disney parks.
Even if you don't plan on drinking alcoholic beverages around the world, there are a bunch of non-alcoholic beverages and foods to enjoy.
During the Food and Wine Festival, the park sets up specialty stands with drinks, but also food where you can taste from around the world.
Passholders can enjoy special events, discounts, and more while in the parks!
Visit All Of the Water Parks
When you live in Florida water parks become apart of the weekly summer ritual, but no one does water parks like Disney!
Visiting both Disney water parks is an easy bucket list that can be crossed off on one or two trips.
Each water park has a fun and unique experience that is worth the visit.
Typhoon Lagoon even started celebrating a special H2O Glow Night just a few years ago and it's a fun event everyone enjoys!
If you are a Passholder and didn't splurge for the water parks pass, you can still enjoy a discounted rate!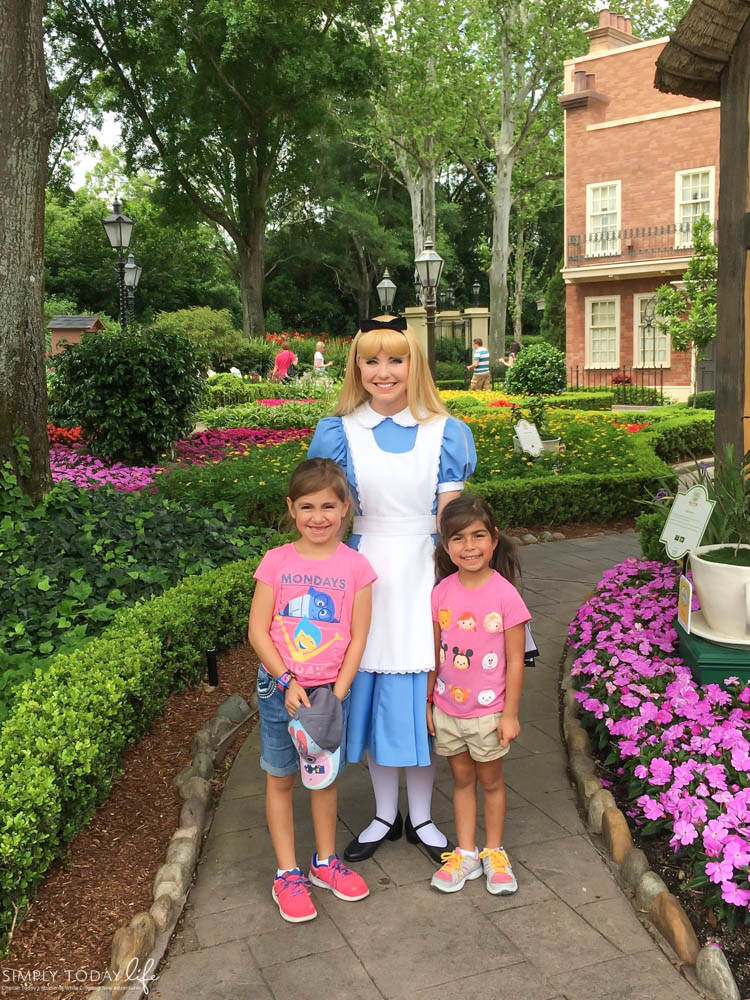 Attend The Wonderland Tea Party Event
The Wonderland Tea Party is not known by many Disney fans.
In fact, it's a tea party dedicated to the youngest of Disney fans and the experience is for only kids ages 4 to 12 and their accompanying adults.
The tea party takes place at 1900 Park Fare at Disney's Grand Floridian Resort and Spa.
At the Wonderland Tea Party, you can decorate your own tea set and cupcakes, enjoy a special tea, and even meet some characters.
Tickets are about $49 per child, but Passholders can get 20% off this event!
Go On A Disney Cruise
I think going on a Disney Cruise is on every Disney fan bucket list!
It's a special way to enjoy all of the fun and magic of Disney on the seas with an all-inclusive plan.
Disney cruises include specialty themed nights, restaurants not available in the theme parks, and one of a kind water parks for families to enjoy.
Plus, don't forget the stopover at Castaway Cay. Disney's own little island to be enjoyed by cruise travelers only.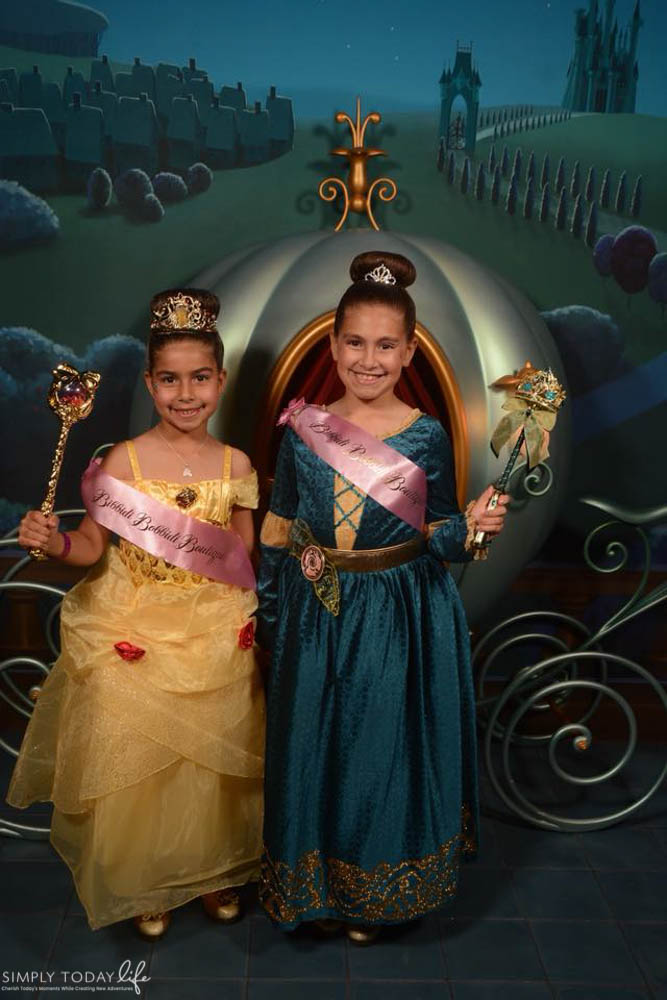 Get A Disney Character Makeover
Ever wanted to dress up as your favorite Disney character?
We all heard of Bibbidi Bobbidi Boutique, but have you heard of the Character Coutour Makeover at Disney?
If you're an adult and want to get a makeover then head on over to get a Character Coutour makeover.
It's similar to the Bibbidi Bobbidi Boutique for kids, instead, it's hair and makeup for adults to look like their favorite Disney character or villain.
Perfect for the finishing touches before heading over to Mickey's Not So Scary Halloween Party!
Plus, there isn't an age limit like the Bibbidi Bobbidi Boutique, so it's a great way for mothers and daughters to get a Disney makeover together.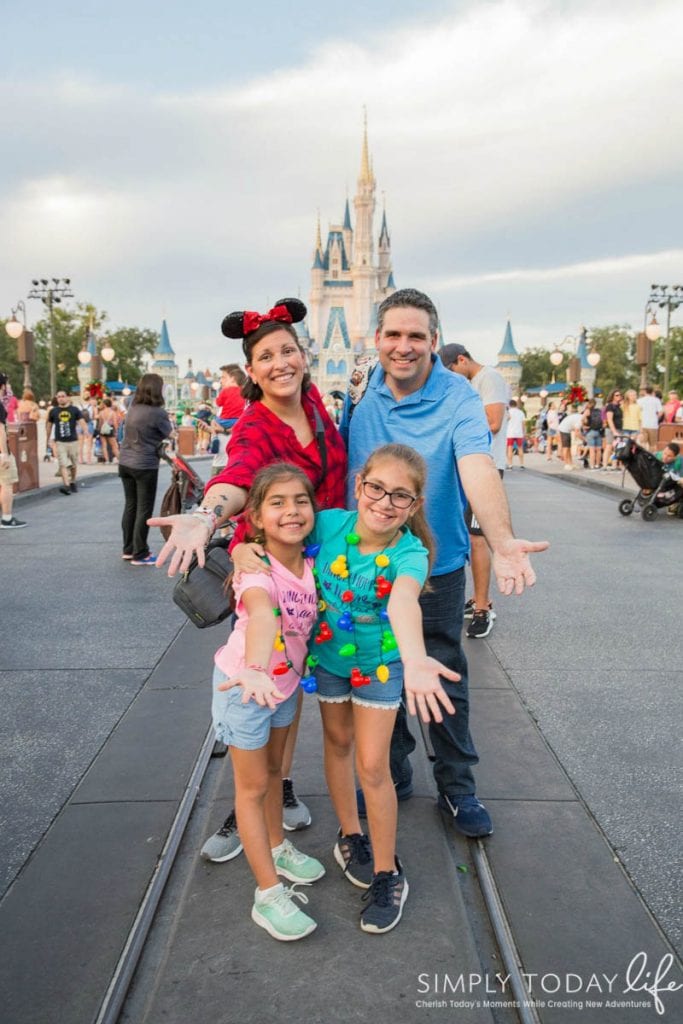 Visit All Walt Disney World Theme Parks In One Day
You may think that visiting all of the Walt Disney World theme parks in one day is not possible, but I'm here to tell you that it is.
Our family last year started the day off bright and early with a goal to hit every single Disney park in Florida.
We achieved that goal and hit every single Walt Disney World theme park!
It was pretty cool to be able to check this off our Disney bucket list because it's something our daughters have been wanting to do for years!
Is it possible? Yes, it is!
Items You Need When Visiting Walt Disney World
Now that you have your ultimate Disney bucket list set to go, here are some of our favorite items when visiting the Disney parks!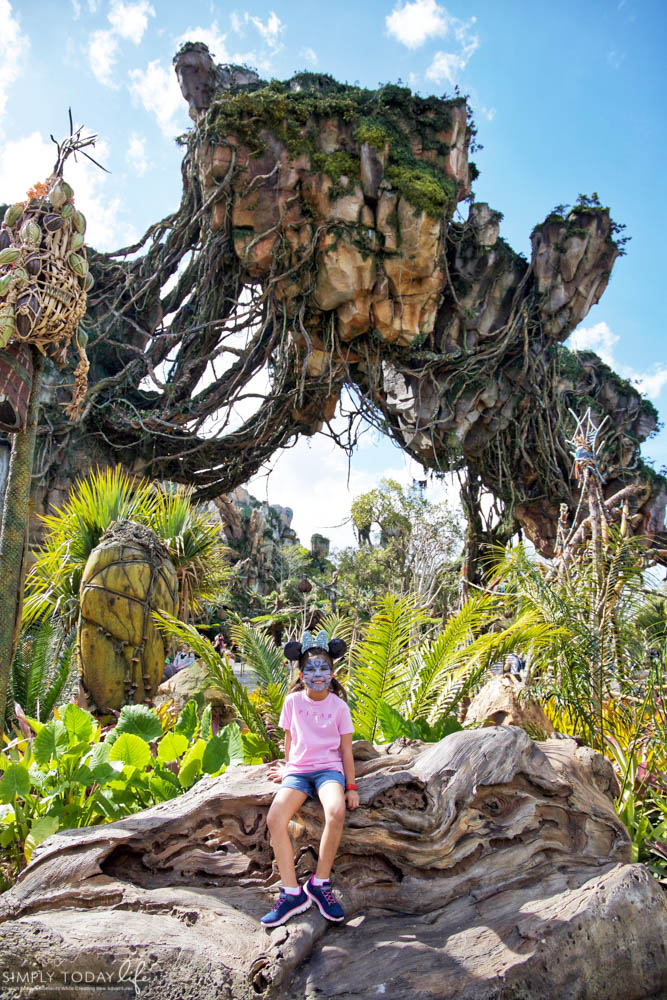 Easy Disney Tips To Help You Achieve Your Bucket List
Here are a few tips to help you achieve some of these Disney ultimate bucket list events!
Use the Disney app
Make dining reservations ahead of time
Get fast passes to popular rides
Book your trip ahead of time so you can book fast passes, dining reservations, receive your magic bands early, and create a plan.
Plan costumes
Train for marathon
Plan Disney trips according to the Disney events or parties going on
There are so many great experiences Disney fans can enjoy!
Take this bucket list with you the next time you plan on hitting the parks and let me know which ones you have crossed off your list!
Make sure to visit the Walt Disney World website to book reservations, tickets, and for more information on special events.
More Disney Travel Ideas You Will Love
Which ones have you crossed off your Disney bucket list?