Have you ever wondered how to visit the Magic Kingdom without the crowds? I have three words for you, Disney After Hours! This Magic Kingdom special event and Walt Disney World will allow you to experience the park after dark, without the crowds. Today I'm sharing why Disney After Hours should be on your Walt Disney World bucket list. Thank you, Walt Disney World, for inviting me to attend the Disney After Hours event. All magical night-time opinions are my own.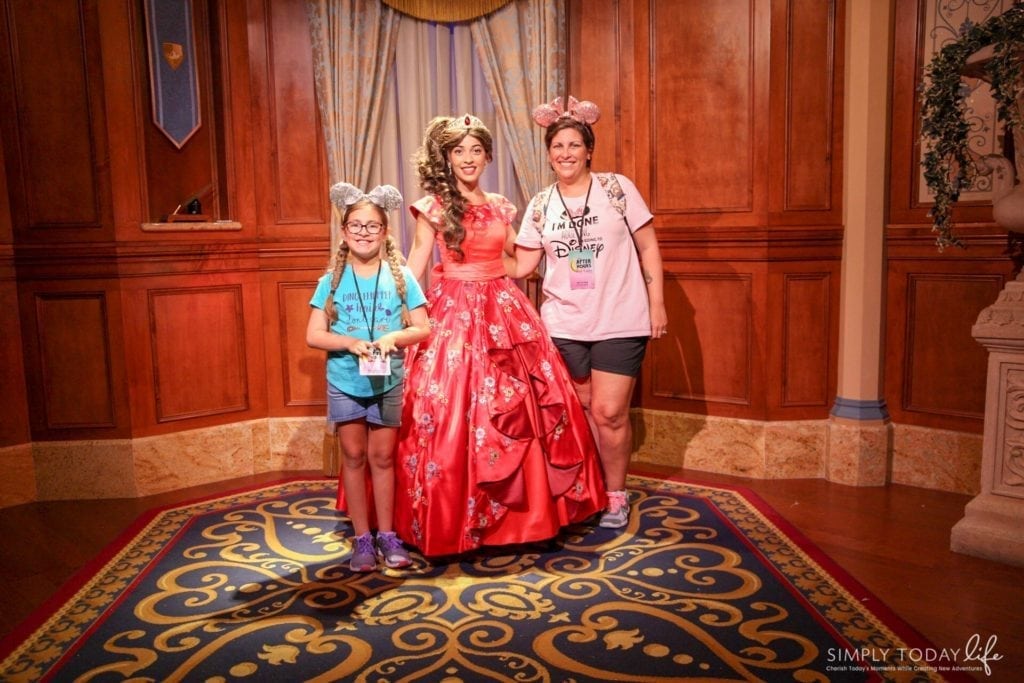 Disney After Hours At Magic Kingdom l Add To Your Walt Disney World Bucket List
Disney After Hours is a night-time special event at the Magic Kingdom which allows guests to stay in the park after it closes for an extra 3 hours. Not only are you treated like a VIP, but the perks fo this night-time event is most definitely worth the $119 (purchased ahead of time), $124 (purchased at the gate), or $89 for Disney Vacation Club Members. Check out below everything included and why it should be on your Disney bucket list!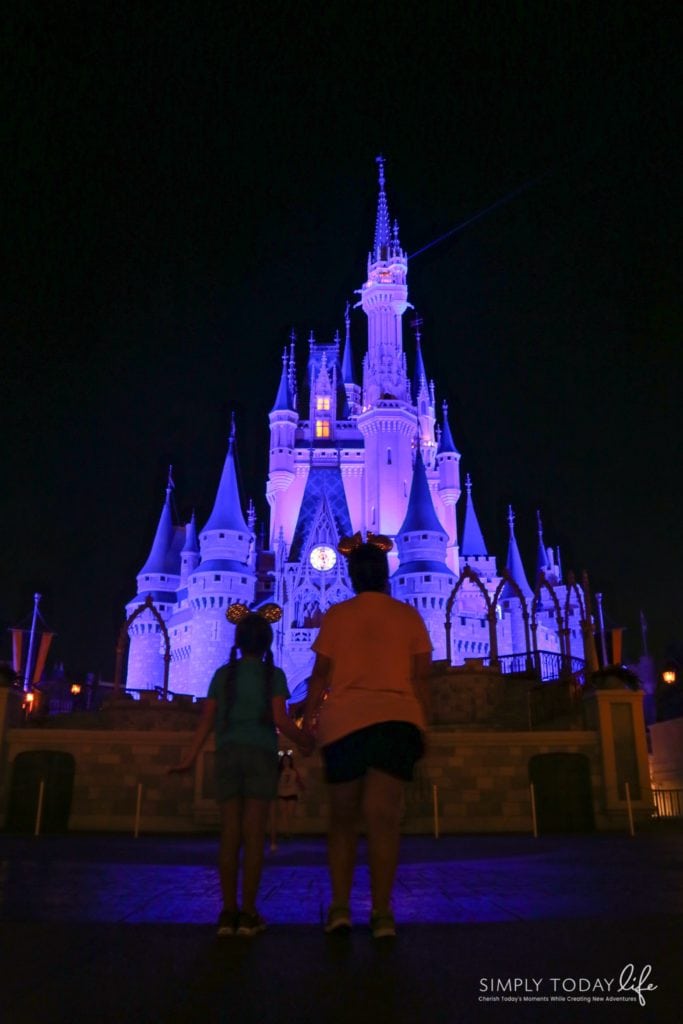 The Magic Kingdom At Night
One of the best things about the Disney After Hours event is that it's at night. Yes, it's still going to be hot, because, well it's Florida. I did love the fact that there wasn't a hot sun beating down on us though. Being able to see all the twinkling lights at night is so beautiful. I mean, look at that castle! It's absolutely gorgeous! Yes, I know my night-time photos need a lot of work, but I still love this shot!
Did you notice that there is no one around us? We pretty much had the entire front of the castle for a good 15 minutes without anyone being around! For me, that alone is worth the price. I've already committed to taking my entire family next year when I've improved my night-time photos because it's been on my bucket list forever to have family night Disney photos!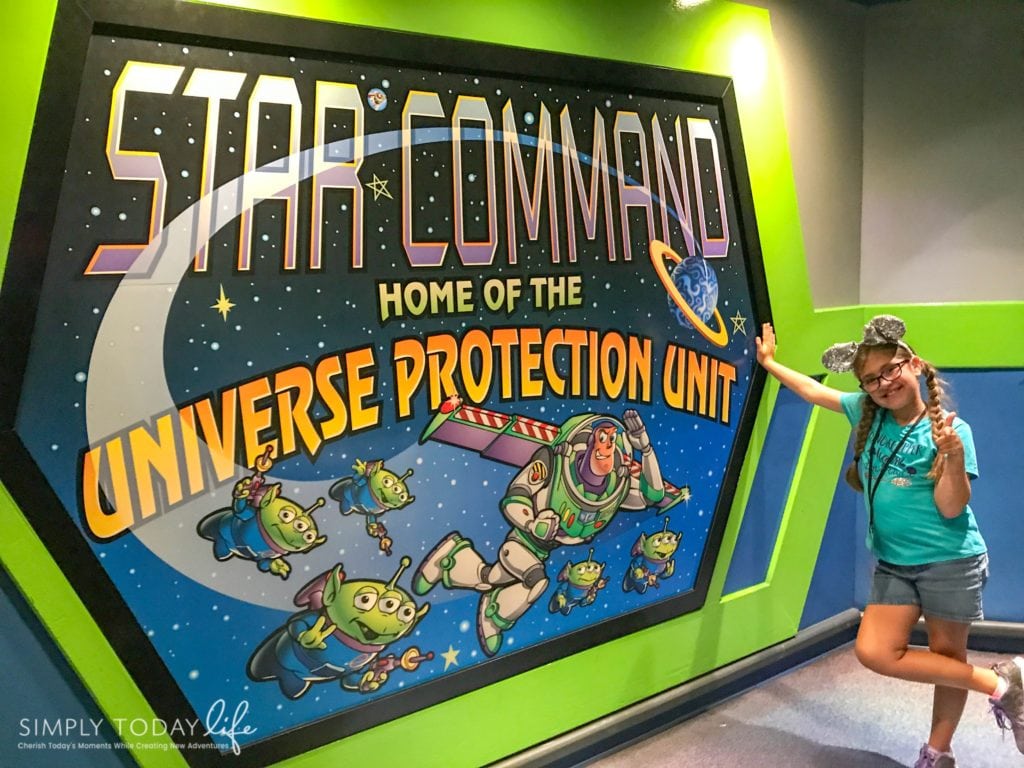 Little To No Lines
Yes, you read that correctly! The longest line we waited on was for 5 minutes!!! INSANE! For almost every single ride we walked right up to the front of the lines. I say that there was a 5-minute wait, but mostly it was the walk to the ride was what took us 5 minutes. My daughter was literally dancing through the queue lines. When do you get to do that? We even took photos with all of the princesses and all together it took us 10 minutes! We also rode popular rides like Thunder Mountain and Space Mountain with only a few minutes of walk-on time.
You may be thinking, oh they only have a few rides opened. No way! Check out the list of opened attractions for Disney After Hours, including character meet-ups!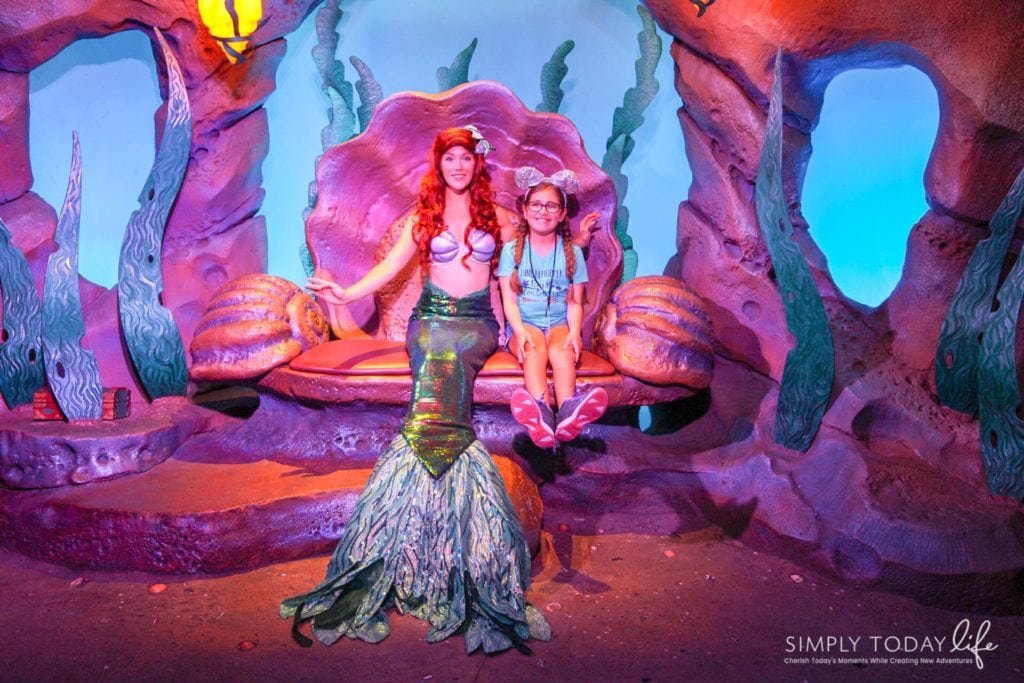 Opened Attractions For Disney After Hours
Meet Mickey Mouse and Tinkerbell at Townsquare
The Magic Carpets of Aladdin
Jungle Cruise
Pirates of the Caribbean
Swiss Family Treehouse
Walt Disney's Enchanted Tiki Room
Big Thunder Mountain Railroad
Country Bear Jamboree
Splash Mountain
Haunted Mansion
The Barnstormer
Dumbo the Flying Elephant
It's A Small World
Mad Tea Party
the Many Adventures of Winnie the Pooh
Meet Ariel in Her Grotto
Mickey's PhilharMagic
Peter Pan's Flight
Princess Fairytale Hall
Seven Dwarfs Mine Train
Under the Sea-Journey of The Little Mermaid
Astro Orbitor
Buzz Lightyear's Space Ranger Spin
Space Mountain
Tomorrowland Speedway
Tomorrowland Transit Authority PeopleMover
Special Photo Spots (like Rapunzel's Lantern photos and in front of the Castle)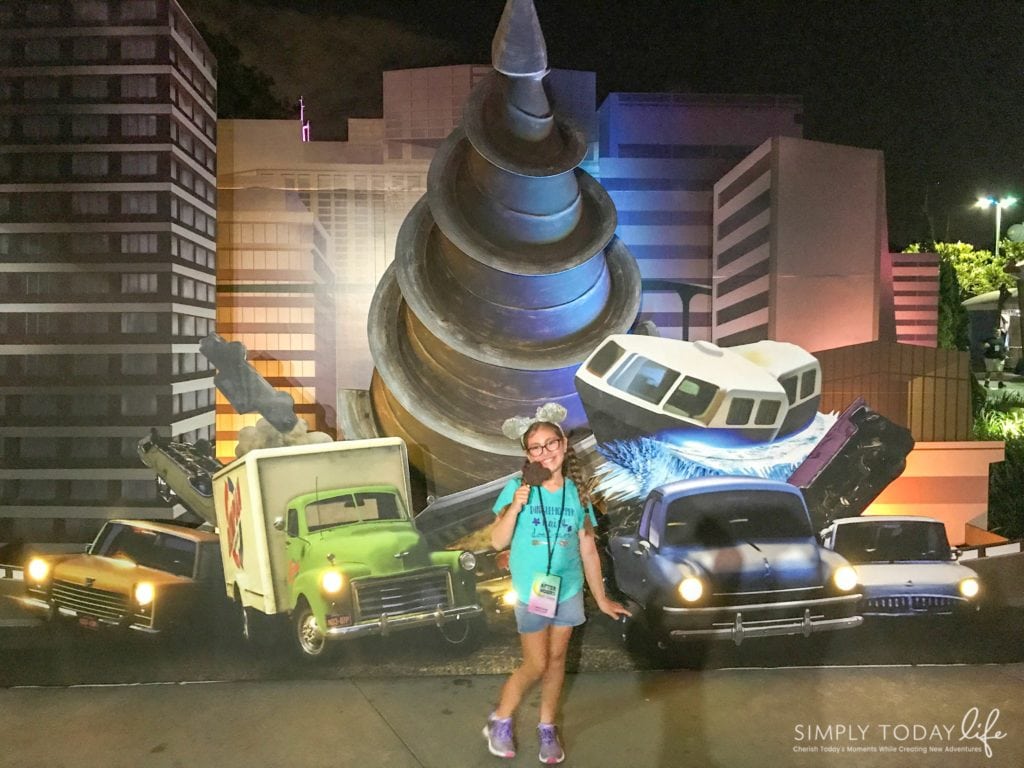 Snacks, Snacks, and More Snacks
As huge Disney fans we love exploring the parks and rides, but one of the most delicious things about Walt Disney World is the snacks! You all know I'm right!! Especially for my daughter who has a peanut allergy! Included with your Disney After Hours tickets are all you can eat select beverages, popcorn, and ice cream!
We drank Dasani water bottles, had a Mickey Bars, Mickey Ice Cream Sandwiches, and popcorn! If you've made the math then you know that this makes it so worth it! I did mention that it's all you can eat right?!
*Tip: Make sure to grab your last snacks about an hour before the park closes. I did notice that within the hour before closing the carts began closing down because they were running out of some of the items.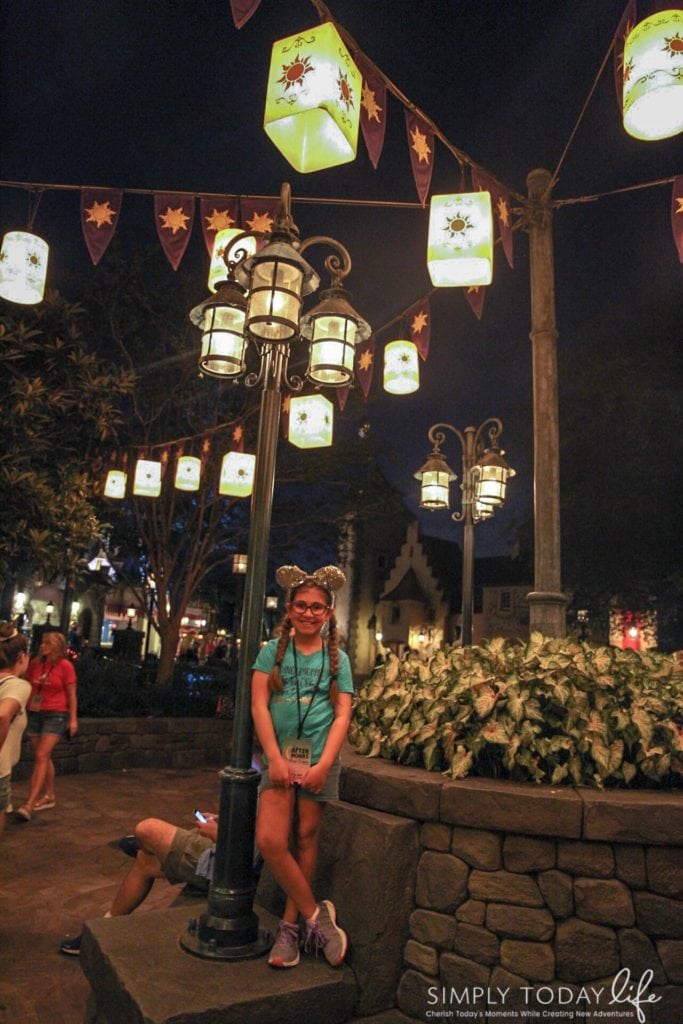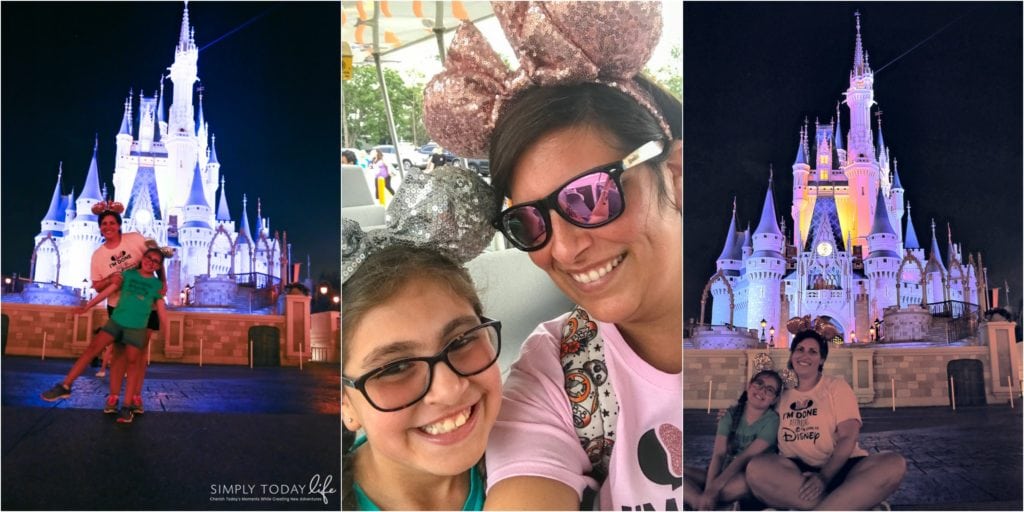 Creating Memories
There's no better way to create memories at the Magic Kingdom than when there are no crowds! Being able to take a photo in front of Cinderella's Castle without having to fight a crowd was the best feeling ever! My daughter was dancing with her arms wide open right in front of the castle without worrying about bumping into someone else. At the end of the night, my daughter told me she had the best time at Disney! We always have an amazing time visiting Walt Disney World, but the no crowds, extra snacks, and no lines made our visit so much more memorable!
I will admit! I'm a little tempted in purchasing a set of tickets for the following weekend to take my youngest daughter! My oldest daughter said it's the most fun she's had at Disney and the one on one time was magical at the Magic Kingdom! Plus, I'm determined to get better night photos and photos with Rapunzels lanterns, which has been on my bucket list forever! The night just got away from us and we forgot to go back, but I heard there was no lines!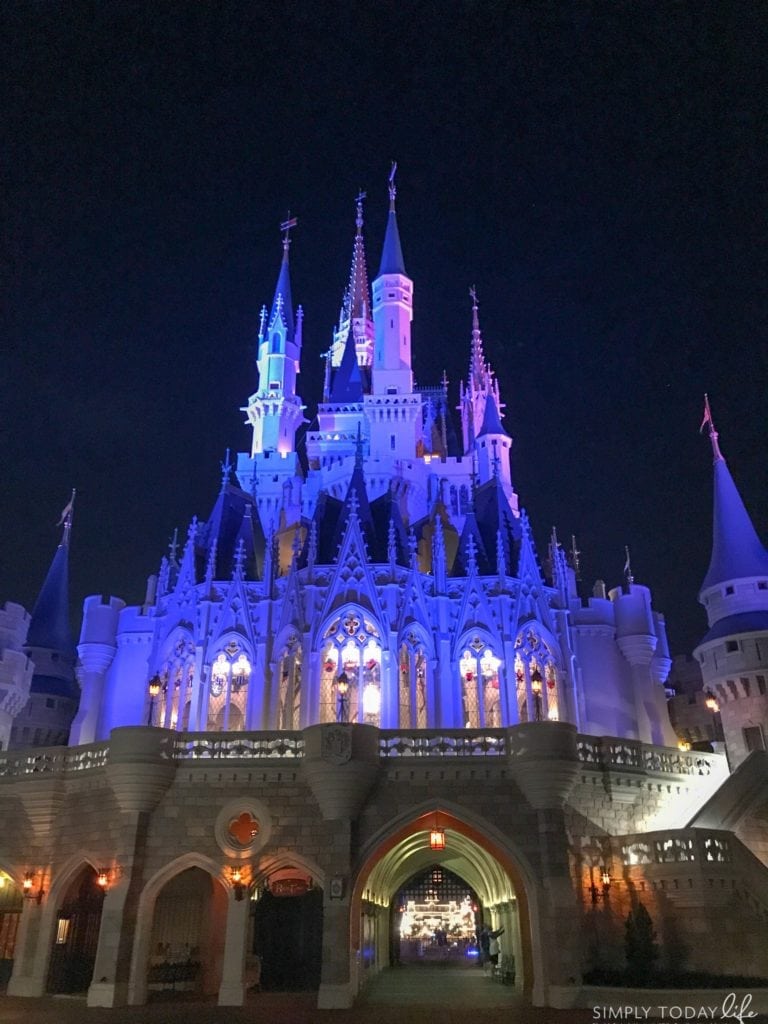 As you can see, Disney After Hours is worth every penny! If you have never attended then it's something that must be added to your Disney Bucket List! If you want to learn more about Disney After Hours make sure to visit the Walt Disney World Resorts website.
Make sure you are following us on Twitter and Instagram for more photos being shared of our time at Disney After Hours! Plus, we will be visiting Toy Story Land on Wednesday and you don't want to miss all the fun! So make sure to go follow us!

You Are Also Going To Love:
If you loved learning about Disney After Hours event, then you will also love the following Disney articles I have put together for you:
Have you ever Disney After Hours?