There's nothing like visiting the Walt Disney World Parks at night. That's why you don't want to miss the best Animal Kingdom After Dark Experiences. I'm sharing my night-time guide for visiting the park. A huge thank you to Disney for hosting us during this special event night.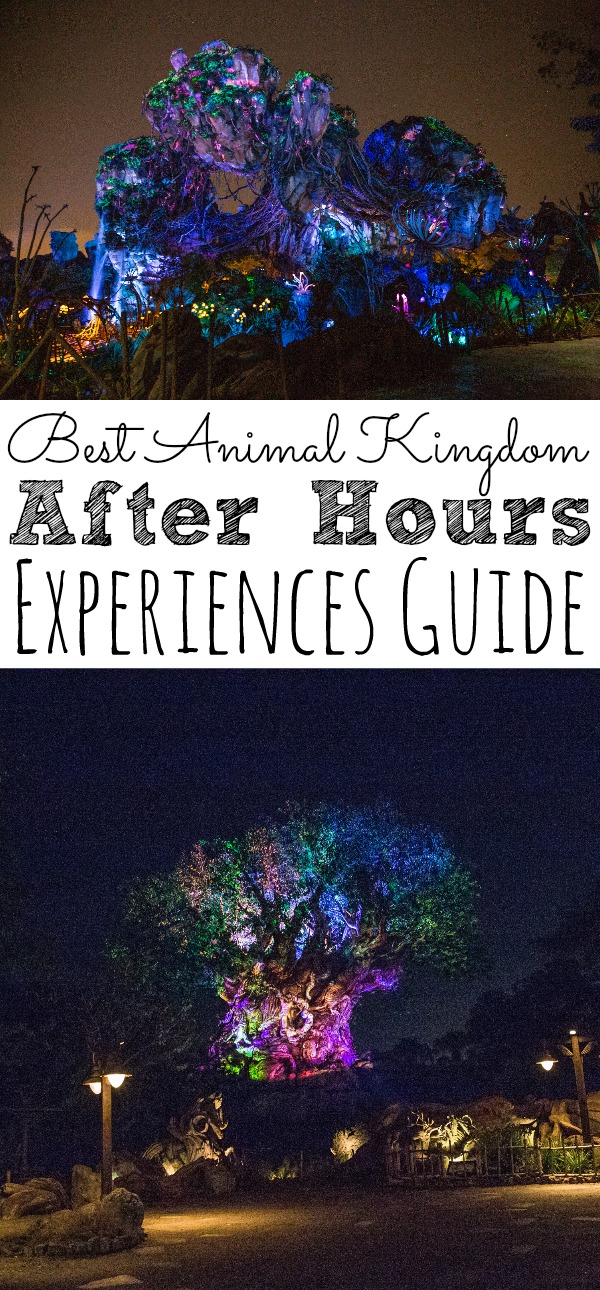 Best Animal Kingdom After Hours Experiences | A Night-Time Guide
Last month I got the chance to visit one of my favorite Disney theme parks, the Animal Kingdom. I have visited the park tons of times and even at night a few times, but nothing like this! The Animal Kingdom After Hours Experience is something all Disney fans need to add to their bucket lists now! A few months ago I shared with you all how my daughter and I experienced the Magic Kingdom After Hours Experience. It was my daughters favorite night at the park ever! So, she was pretty sad when I told her daddy would be going with me for this special event! I could not resist a date night in my favorite Disney park!
This post contains affiliate links.
What is After Hours at the Disney Animal Kingdom?
The Disney After Hours event is when you purchase a special ticket to among a small group of guests to experience the park at night for three full hours with little to no wait. In my experience of visiting both the Magic Kingdome and the Animal Kingdom on busy dates, we experience no delay at all!
Although not all the rides, attractions, shows, or restaurants will be opened, you will have the chance to experience the most popular attractions, shows, and character meet and greets, plus special treats!
Price and Dates
The After Hours event at the Animal Kingdom will run all the way until April 3rd, 2019, so plenty of time to visit each of the three parks offering this unique event. The price of the ticket is $125, and every penny is worth it, mainly if you have never visited the park at night.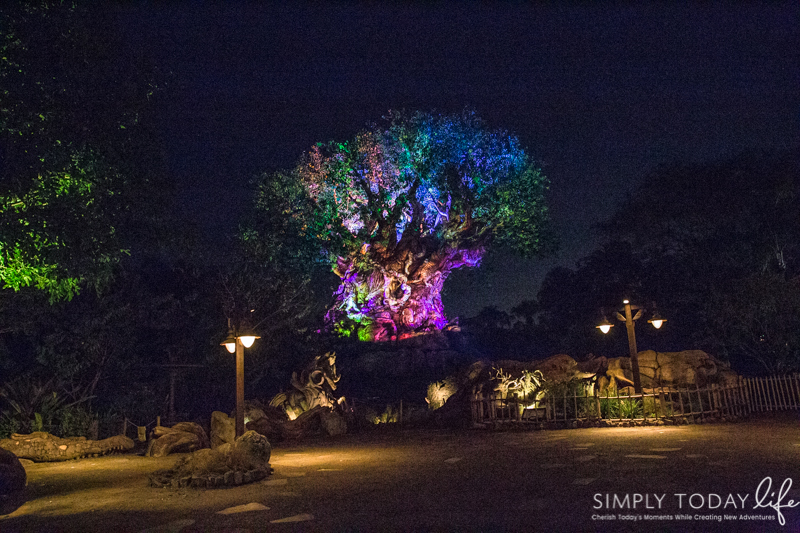 Head To The Snack Carts
The first thing you want to do is head on over to the snack carts! Trust me! Have you ever been to any of the Disney parks and spent a fortune on just snacks? Well, this is one of the best perks of the After Hours event at Disney. Included with your admission are some of our favorite Disney snacks like popcorn, Mickey ice cream bars, Mickey ice cream sandwiches, other ice cream novelties, and even selective drinks like water and soda.
If you're looking for some of the alcoholic drinks, those will be available for purchase at specific locations including Pongu Pongu, Thirsty River Bar & Trek Snacks, and some of the other outdoor bar locations. I mean, it doesn't get any better than that if I do say so myself!

Opened Attractions and Live Entertainment
Because I'm all about knowing what I'm expecting when I purchase tickets to a special event, I thought that you all would like to know some of the attractions available when visiting the Animal Kingdom After Hours. I'm sure these could change, but for now here are the rides that are opened.
Attractions
It's Tough To Be A Bug!
Na'vi River Journey
Avatar Flight of Passage
Expedition Everest – Legend of the Forbidden Mountain
TriceraTop Spin
DINOSAUR
Entertainment
Tree of Life Awakenings
Pandora Drummers – Swotu Waya
Rivers of Light
Dino-Riffic Dance Party!
If you read that list, then you know that with Pandora, Expedition Everest, and Rivers of Light you just saved yourself HOURS of waiting in a line to experience these!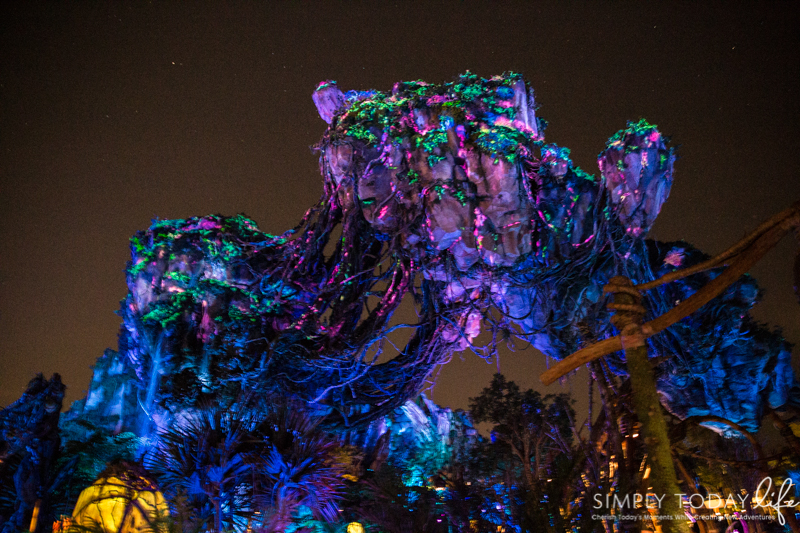 Pandora – The World of Avatar at Night
I should have probably started this list here, but best for last! Right? I still know of family and friends who have visited the Animal Kingdom in the past year and yet haven't been able to experience Pandora at its fullest because of the long lines for the rides. Can you believe it? Not being able to experience Na'Vi River Journey or Avatar Flight of Passage is just insane, especially when you are so close! But the lines are still long because of how amazing these two attractions are.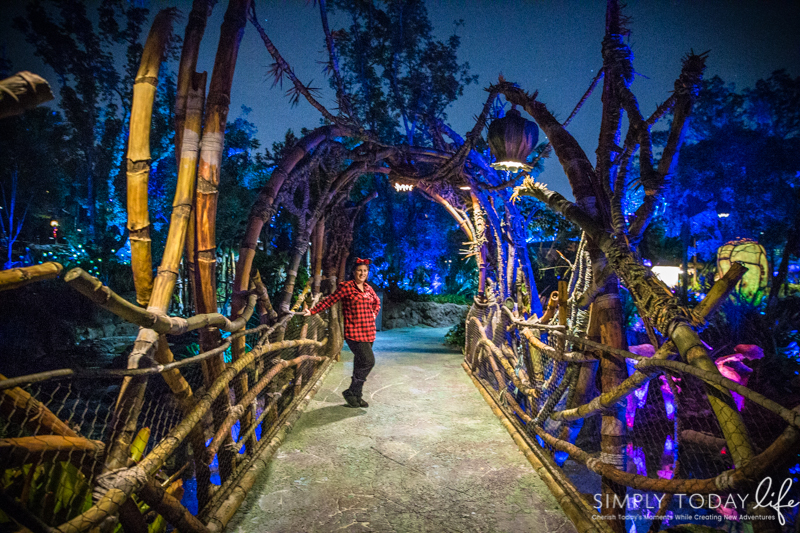 If you have visited the Animal Kingdom and Pandora – The World of Avatar you know how magnificent this part of the park is. But have you visited it at night? WOW! Is all I can say! I have visited Pandora several times in the past year, but I had not had the chance to see it's full glory at night. I mean, this place is unbelievable. It's the perfect place to grab one of your free snacks and take in your surroundings. Especially on a date night with your loved one.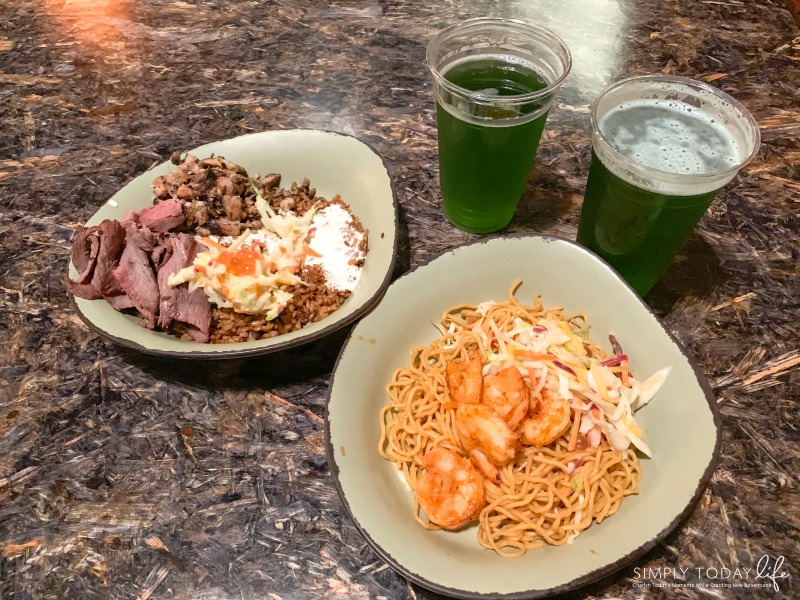 Dinner Tip
If you are planning on having dinner at the Animal Kingdom, I highly suggest pre-ordering your food ahead of time. Go into the Disney World app to pre-order your meal. You can enter the park a little earlier than the event, so take advantage of that. We love Satu'li Canteen, so we ordered our food earlier in the day knowing that we will be there for dinner. As soon as we entered the park I told the app we were there and our food was ready to go with no wait. We had a nice dinner together before heading out to explore the Animal Kingdom at night.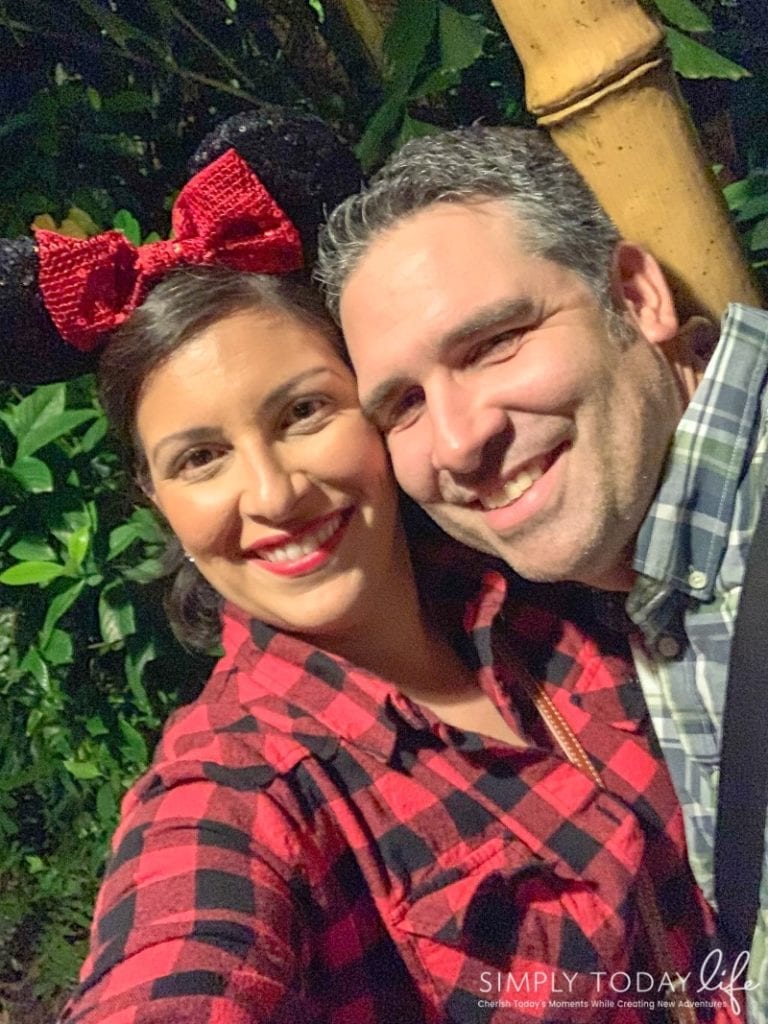 As you can see, visiting the Animal Kingdom After Hours is a fantastic time. So many things to do, see, eat, and experience all in one night without the crowds. The even really feels like you are the only ones in the park making it the perfect stress-free family night or the most adventurous date night! Check out a small video below of some of the events and entertainments of the night!
I for one was super sad that I couldn't attend the Hollywood Studios After Hours event, but make sure to check out tickets for that as well! I mean, Toy Story Land with no wait lines or crowds? If you don't take that opportunity, then you haven't been To Infinity And Beyond yet! Make sure to visit the Walt Disney World website for tickets and more details on each After Hours event.

You Are Also Going To Love:
If you enjoyed reading about the Best Animal Kingdom After Hours Experiences, then you will also love the following articles I have put together for you:
Have you ever visited the Animal Kingdom after dark?