We all know that visiting any of the Disney properties can be a chunk of change, especially for a family. Believe me, no one knows more than our Disney loving little family of four. That's why I'm breaking down if Mickey's Not So Scary Halloween Party worth the price for your family?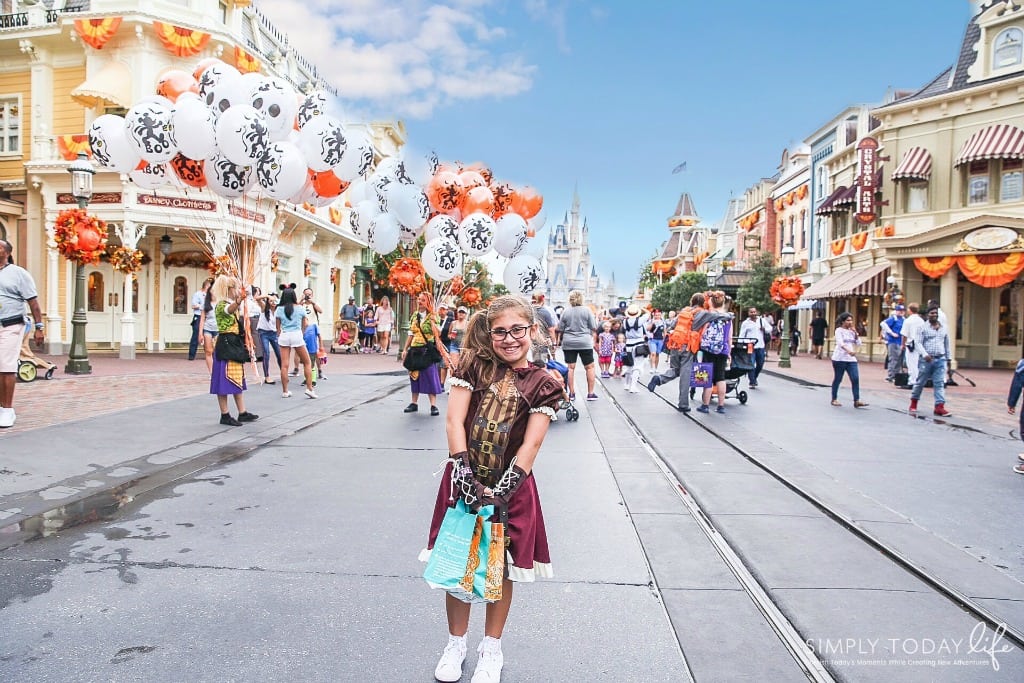 Is Mickey's Not So Scary Halloween Party Worth The Price?
As a family who loves visiting Walt Disney World Resorts, we know first hand how much it can cost when visiting with our girls. You're not just talking ticket price, gas, or souvenirs. There's also the snacks, special event ears, and maybe even a special trading pin. One thing that doesn't cost is memories! For us, Mickey's Not So Scary Halloween Party is worth every cent and I'm going to share with you why.
Thank you, Walt Disney World Resort, for the invitation to this year's Mickey's Not So Scary Halloween party.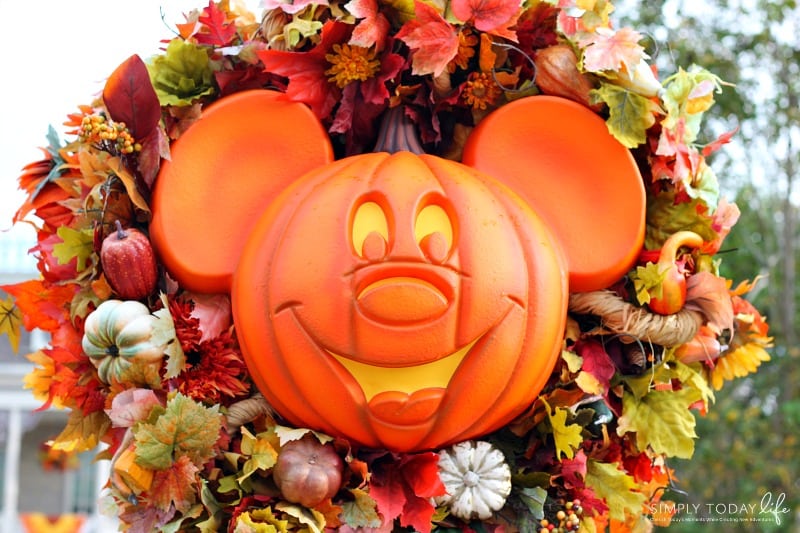 What is Mickey's Not So Scary Halloween Party?
First, let us start off with what Mickey's Not So Scary Halloween Party really is. It's a special event that only goes on in the fall months. This year the party started on August 17th and will be ending on October 31st. It's a way to experience the Magic Kingdom in all of it's Halloween and fall glory! Disney doesn't mess around when it comes to their Halloween party and the decorations are out in full force! This is one of my favorite times to visit the theme park!
Lasting Memories
Many who visit the Disney parks do it because of the special memories they create. There's nothing like taking a photo in front of Cinderella's Castle or watching your child's face light up when their favorite Disney character walks right up for a hug! It's truly magical and Mickey's Not So Scary Halloween Party is no different! In fact, I say it's even more special!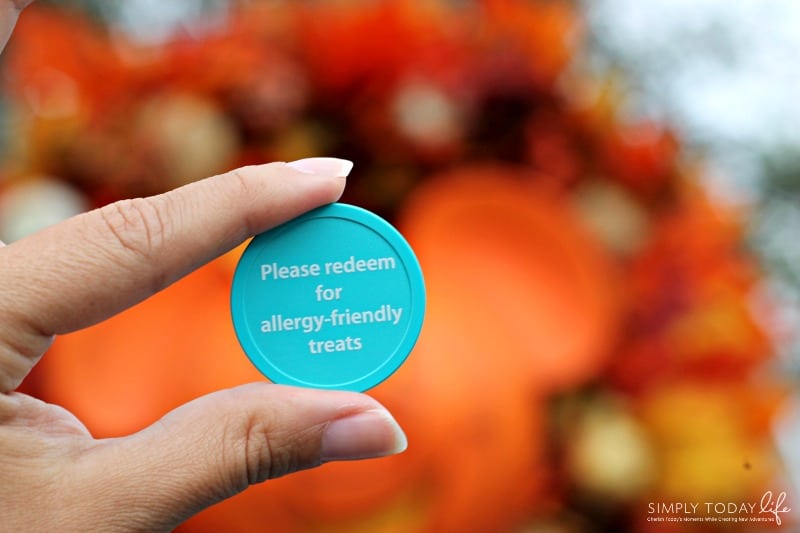 Halloween Treats for Everyone! Even Allergy-Friendly!
There's nothing better than putting on your costume and trick-or-treating down Fantasy Land! Kids and adults stop at designated treat station throughout the park to pick up some of their favorite treats! Don't worry, there are even some healthy ones along the way! This year my daughter even picked up some of her favorite GoGo Squeeze applesauce snacks! These were perfect for a quick snack as we rode the rides!
MNSSHP is one of my oldest daughters favorite events, especially with her severe peanut allergies. She knows that she will receive teal tokens to exchange later on for safe treats! Once she receives a good amount of tokens we run over to cash them in for special allergy-friendly candy! I'm not just talking about a few pieces or choice of candy. Disney has gone out of their way to make sure that they carry a large variety of safe candy! As a parent of a child who has suffered from food allergies since birth, I am forever grateful for what they do!
Also, don't forget to grab some of the specialty treats sold at the parks only during this wonderful time of year!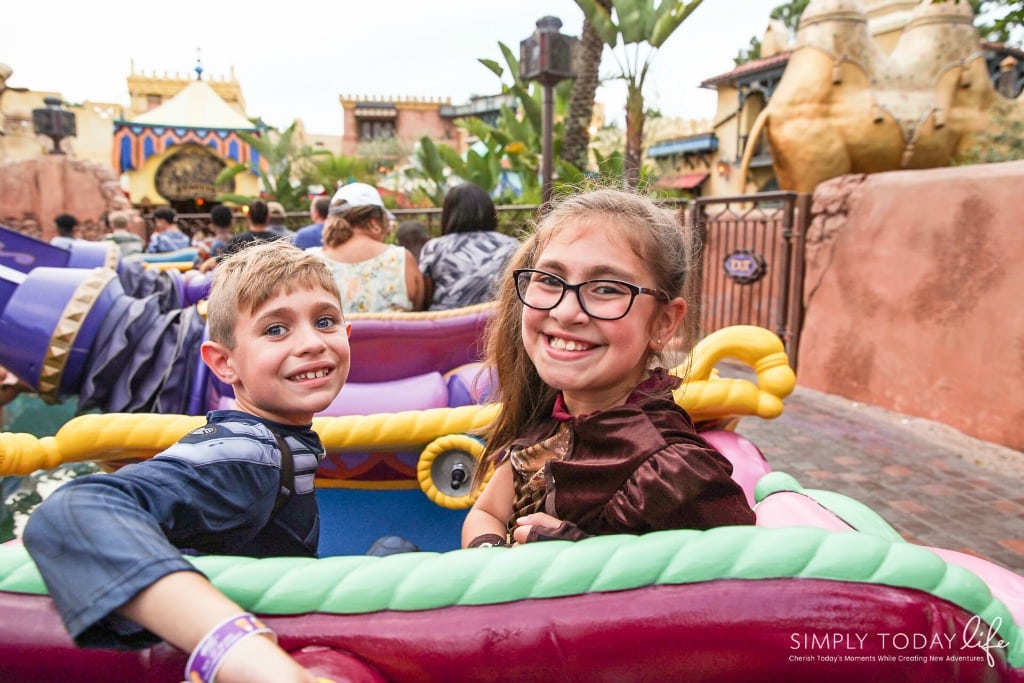 Fewer Crowds with Short Lines
Mickey's Not So Scary Halloween Party is the perfect time to enjoy the parks with fewer crowds and short lines! I'm not saying that the party will be empty, BUT, you will definitely enjoy yourself with fewer people in the parks. The lines are super short during this night event. The longest line we waited for this year was The Mine Train, which if you know, always has a long cue. Our wait was only 25 minutes at the max! For me, that's a win!
I love Walt Disney World and a huge fan of the theme parks, but one thing I'm not a fan of is crowds. These events are most definitely more my style! I'm all about enjoying the park without having to wait in line for hours or fight my way through large crowds. It's also less stressful because you get to enjoy a slower pace throughout the night. Oh, and don't forget that with your Mickey's Not So Scary Halloween special ticket, you are able to enter the park starting at 4:00 pm! That's an extra three hours of food eating, shopping, and rides you can enjoy!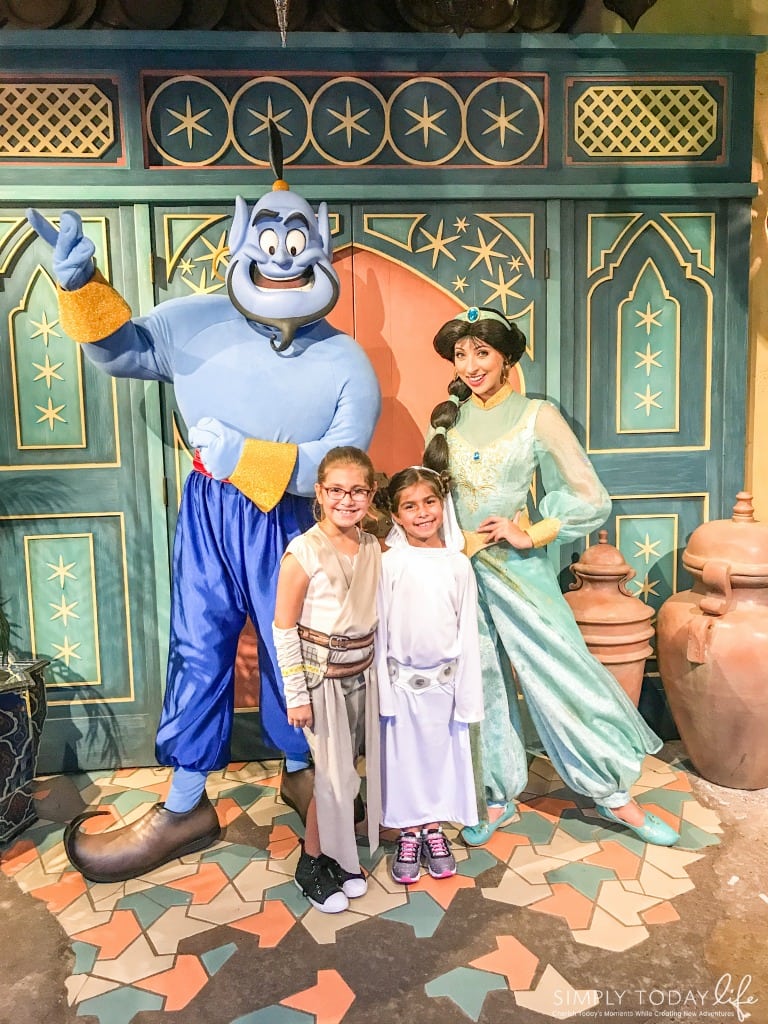 Special Halloween Character Meet and Greets
One of the special things about Mickey's Not So Scary Halloween Party event is that guests are able to meet some of their favorite Disney characters and villains who are not normally available during the day at the parks. They bring these characters out specifically for the event.
Some of the characters you are able to meet are
Jack and Sally
Mickey and Minnie in their Halloween costumes
Daisy and Donald Duck in Halloween costumes
Anastasia and Drizella
Pooh and the gang in their Halloween costumes
Cruella DeVil
Queen of Hearts
Twiddle Dee and Twiddle Dum
Stitch in Halloween costume
Jafar
And so many more!
Boo To You Parade
Everyone loves Walt Disney World parades, but let me just say that there's no parade like the Boo To You Halloween Parade! It's so amazing that it goes around the park twice each night. Every single time we have to stop and watch because my girls love it so much! Make sure not to miss the headless horseman either, he goes by quickly so plan on taking your spots at least 15 minutes before the parade starts and a lot sooner if you want to watch it from Mainstreet USA!
*Parade Tip: For us, the best location to watch the parade is by Frontier Land. This is where the parade starts and although the view down Mainstreet is amazing, the crowd there can get a bit too much.
Just be warned, you will be singing "Boo to you and you" all night long!!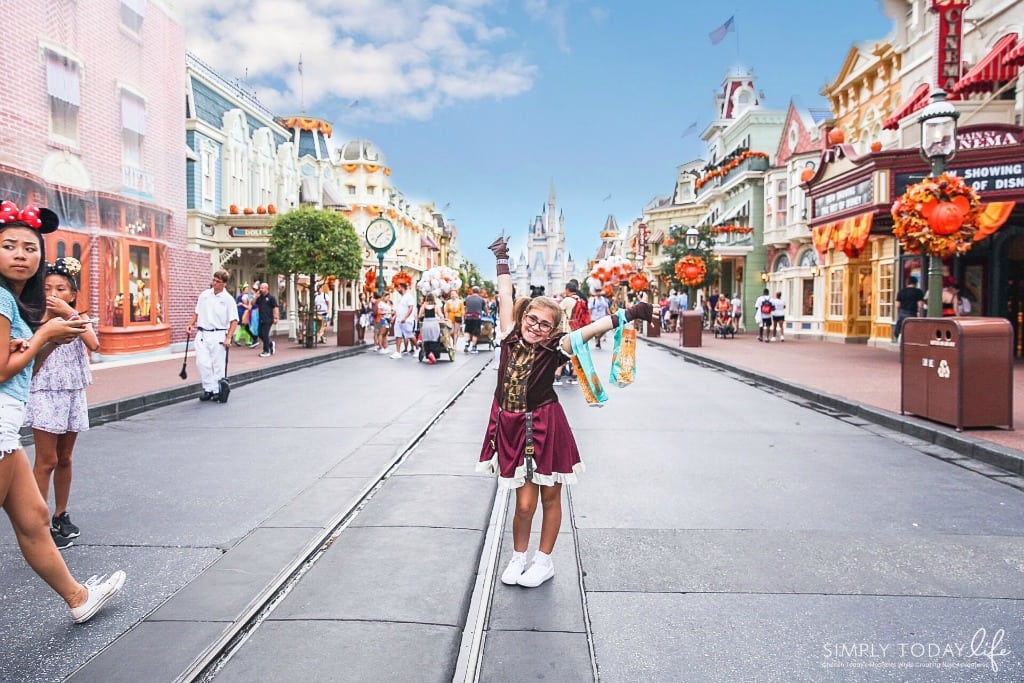 Special Halloween Shows
You now know not to miss the "Boo To You" Halloween Parade, but that's not the only must-see show during this spectacular night event. We all know Disney does fireworks as no one else does, so make sure to catch the awing Happy HalloWishes Fireworks later in the night and several shows of my favorite witches, the Sanderson Sisters, in their Hocus Pocus Villain Spectacular.
Show Tip: Make sure to catch the earlier shows if possible, it's Florida, and the weather here is unpredictable. I'm only speaking from experience.
These shows are only live during the party at night. You cannot catch these on a regular night at the Magic Kingdom.
2018 Dates and Prices
As I mentioned before Mickey's Not So Scary Halloween Party started earlier this year on August 17th, but will be running all the way until October 31st on specific nights. Make sure to check out the schedule below and prices. Oh, and don't forget to visit the Walt Disney World Resort website for more information and details!
September 3, 7, 9, 11, 14, 16, 18, 21, 23, 25, 28, 30
October 2, 4, 5, 8, 9, 11, 12, 14, 16, 18, 19, 21, 23, 25, 26, 28, 30, 31
Tickets start at $70 for children age 3 to 9 ($74.55 with tax) or $75 for those over 10 ($79.88 with tax). Annual pass holders get a discount, so make sure to check that out!

As you can see, Mickey's Not So Scary Halloween Party is more than worth the price! Before I was ever so lucky to have the opportunity to work with the Walt Disney World Resort, our family visited Mickey's Not So Scary Halloween Party every year since our youngest was born! So, we have been longtime fans of the event, the parks, and all the special moments that you can only experience at this event!
You Are Also Going To Love:
If you loved learning if Mickey's Not So Scary Halloween Party Is Worth The Price, then you will also love the following Disney Travel articles I have put together for you:
Have you visited Mickey's Not So Scary Halloween?