As a busy mom, I'm all about meal planning weekly to make my nights easier. Chicken Recipes are a favorite in our home and it's great if you're on a budget too.
I know how busy life can get and how important it is to cook a delicious meal for our families.
That's why I've gathered all of my simple chicken recipes in one place so they are easy to find.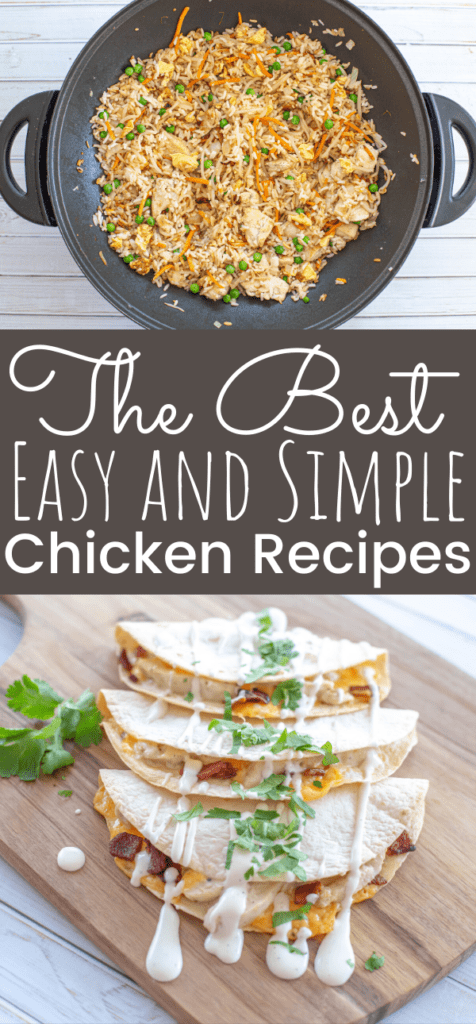 Chicken Recipes
There's an array of simple recipes below that I hope allows you to have more time with yourself and your family.
One of my favorite things about using chicken in a recipe is that it's not a very expensive protein and there are so many recipes you can create.
Especially on busy weeknights and you all know I have my hands full with dance schedules all week long!
Plus, you can easily cook it on the stove, in a slow cooker, oven, or even an instant pot. The choice is yours!
This post contains affiliate links.
Easy Chicken Recipes
I've gathered all of our easy chicken recipes in one place to make meal planning in your home simple. Chicken recipes are great to add to your weekly meal plan if you have kids or are on a budget.
From easy dinner recipes to the perfect appetizer dip for parties. Adding chicken to any recipe is the perfect way to create a meal filled with protein.
Plus, you can easily add or take away any ingredients your family doesn't enjoy.
Especially if you have picky eaters like my girls. Being smart about using your ingredients is how you create delicious, yet easy chicken recipes.
So don't be shy about making the recipe your own.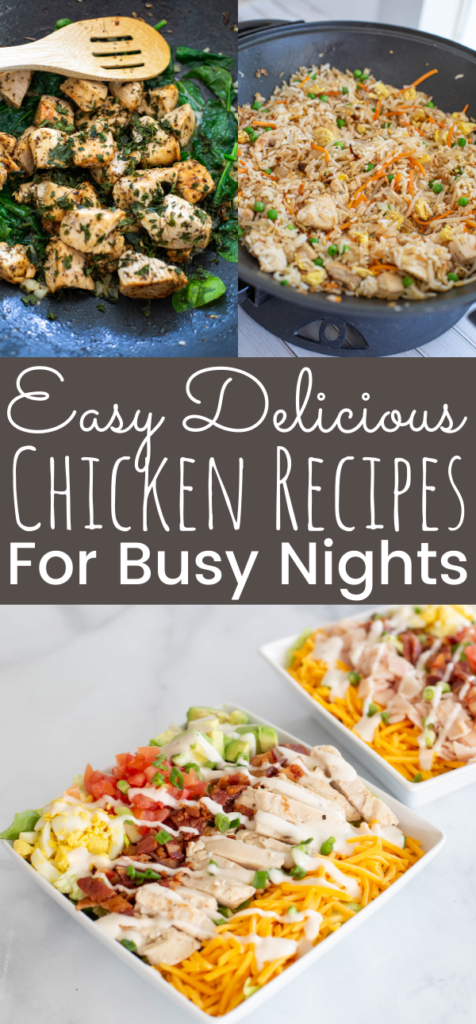 Favorite Chicken Cooking Appliances
I love cooking and experimenting with different kitchen appliances. So, I decided that I would share some of my favorite kitchen must-haves when it comes to cooking delicious chicken the easy way.
You can find most of all of these items at your local store or have it shipped directly to your home from Amazon. It's my favorite way to shop!
Make grocery shopping easy with Perdue Farms delivery straight to your door!
Choose your favorite Family Bundle Box according to what you are cooking this week!
Plus, make sure to check out all of our easy recipes shared on the blog.
Pin These Easy Chicken Recipes For Later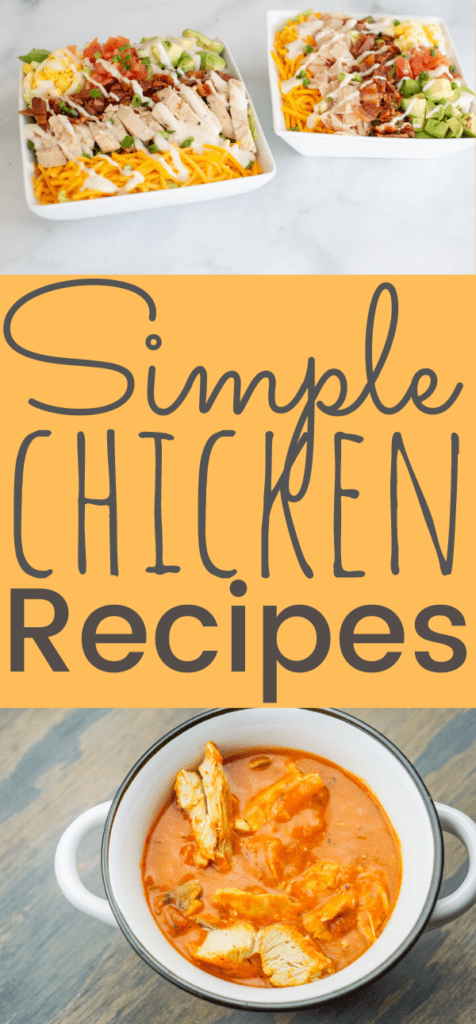 Find even more delicious recipes on my Chicken Recipes Pinterest Board.
Which chicken recipe will you be cooking up this week?