As all of you probably know by now, I'm a huge fan of anything Disney related. Our family attends every event at Walt Disney World that we can, and when they invited us back this year for Mickey's Very Merry Christmas Party, we couldn't have been more excited! Since we've been there a few times now, I wanted to share the very best parts of Mickey's Very Merry Christmas Party with you.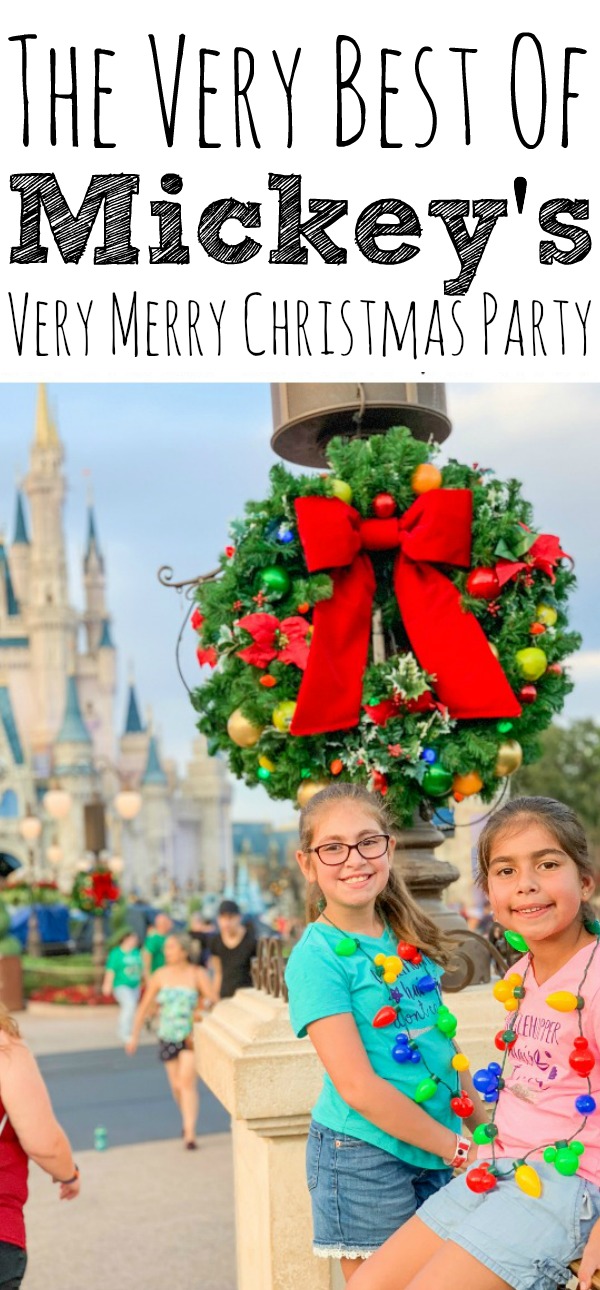 The Very Best Parts of Mickey's Very Merry Christmas Party
There's so much to see and do at the Magic Kingdom during Mickey's Very Merry Christmas Party. I'm here to guide you a bit on some of the things we think are the very best part of the event and should not be missed!
The parade is a huge highlight of the evening!
If you've been to Disney World before, you know that they throw some epic parades. The Once Upon a Christmastime Parade during Mickey's Very Merry Christmas Party is full of characters we know and love, all celebrating the holidays in festive spirits. This year, it was so fun to see Wreck it Ralph after just visiting LA for the Ralph Breaks the Internet Premiere!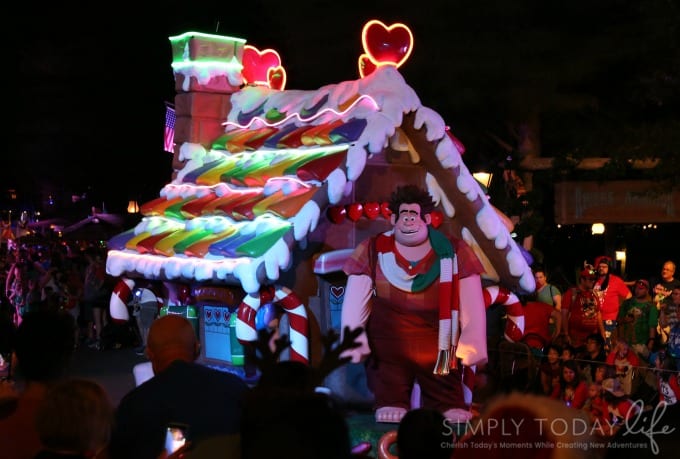 We loved seeing the princesses and princes on a gorgeous royal float decorated with tinsel and Christmas bulbs! A large troop of toy soldiers and Santa Clause also make an appearance during this one-of-a-kind parade. One of our favorite floats had Mickey and Minnie dressed in Christmas finery with a beautifully decorated tree.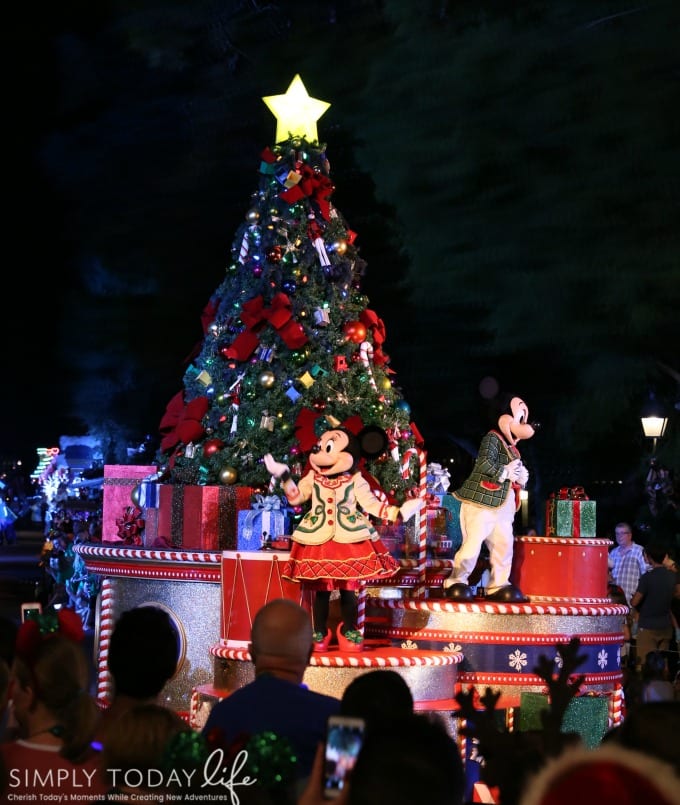 The decorations are unbelievable throughout the park
When Disney decorates, it's no surprise that they go all out. And I don't just mean the giant, decorated Christmas tree on Main Street. There are hundreds (maybe thousands!) of wreaths hung on every storefront and signpost. Twinkling lights adorn the buildings and truly bring Christmas cheer to the happiest place on Earth.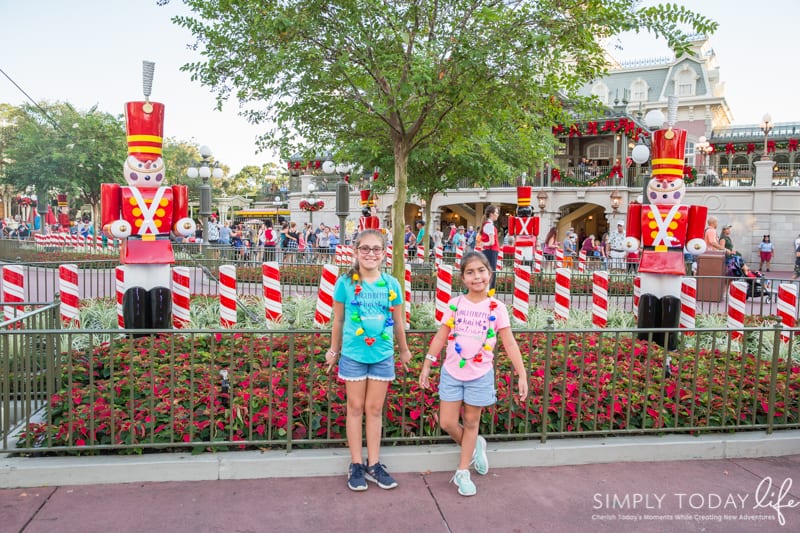 There are poinsettias, tin soldiers, and big red ribbons everywhere you look. Plus, did I mention it snows? That's right, Disney World truly creates Christmas Magic with snow for the whole crowd. Snow is a rare sight in Florida and we just love seeing it at Mickey's Very Merry Christmas Party each year.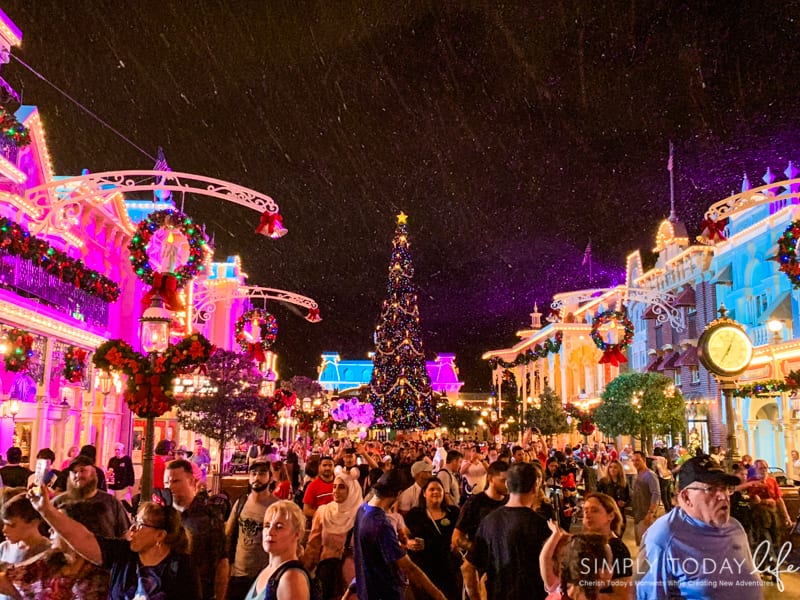 The castle is beyond amazing after Queen Elsa transforms it into an ice palace!
We all know the Disney World castle is pretty incredible, right? Even still, my heart leaps every year when Queen Elsa transforms it into a frozen ice palace. The show leading up to the transformation has our favorite characters from Frozen, including lovable Olaf. And when you visit, make sure you don't miss Mickey's Most Merriest Celebration which takes place in front of the castle earlier in the night.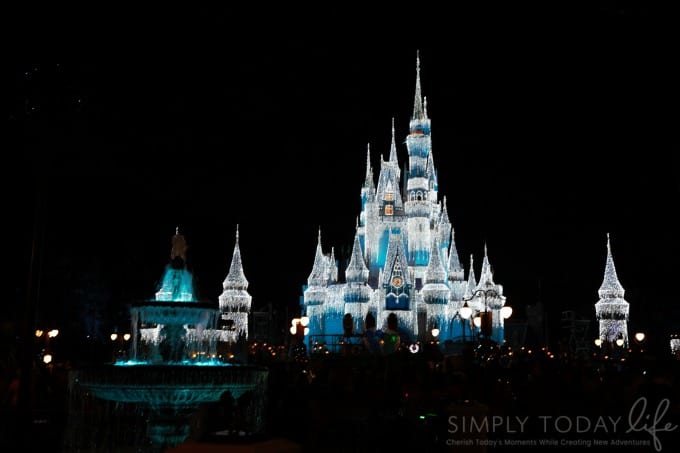 Complimentary snacks and exclusive treats for purchase!
Last year, my girls got the most adorable light-up Christmas Bulb Necklaces. So, of course, we brought them along for this very merry night! I didn't see the same ones my girls were wearing, but this year's jingle bell ones were just as cute.
One of the best parts of the party is that throughout the park, there are various complimentary snacks available to guests. Some of our favorites included chocolate milk, snow-cones, and mini cookies. Remember, if you or your child has a food allergy, make sure to ask for the safe cookies from Enjoy Life.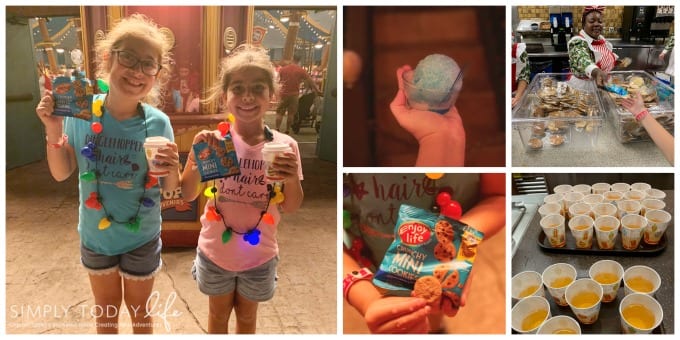 Along with complimentary snacks, there are SO many exclusive treats you can purchase at Mickey's Very Merry Christmas Party! Some of our favorites this year were themed after Ralph Breaks the Internet, but there were just so many to choose from in general. Everyone in your party will find something to their liking; of that I'm sure!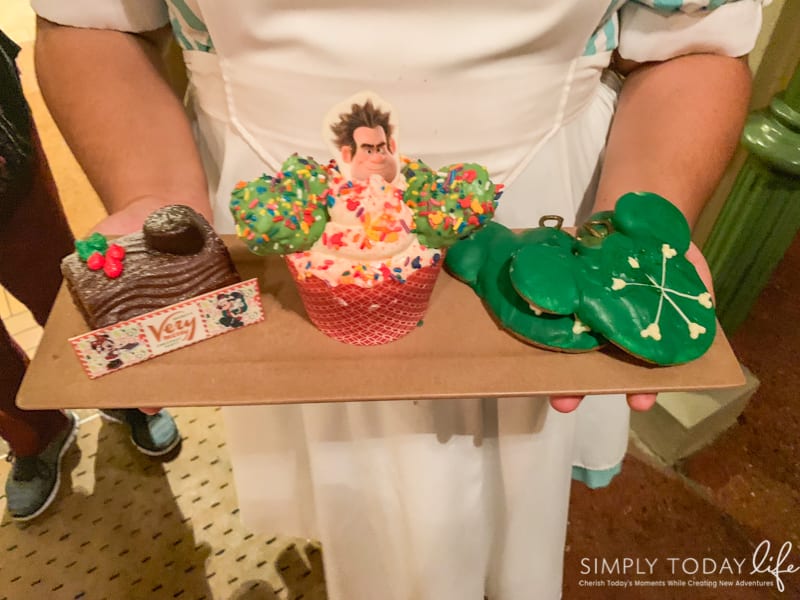 You'll see some of your favorite characters, and more!
We love seeing our favorite characters at Disney World each time we visit. At Mickey's Very Merry Christmas Party, you can even see rare characters like Scrooge McDuck! Plus, some of your favorite characters will be dressed for the Christmas season which is fun to experience.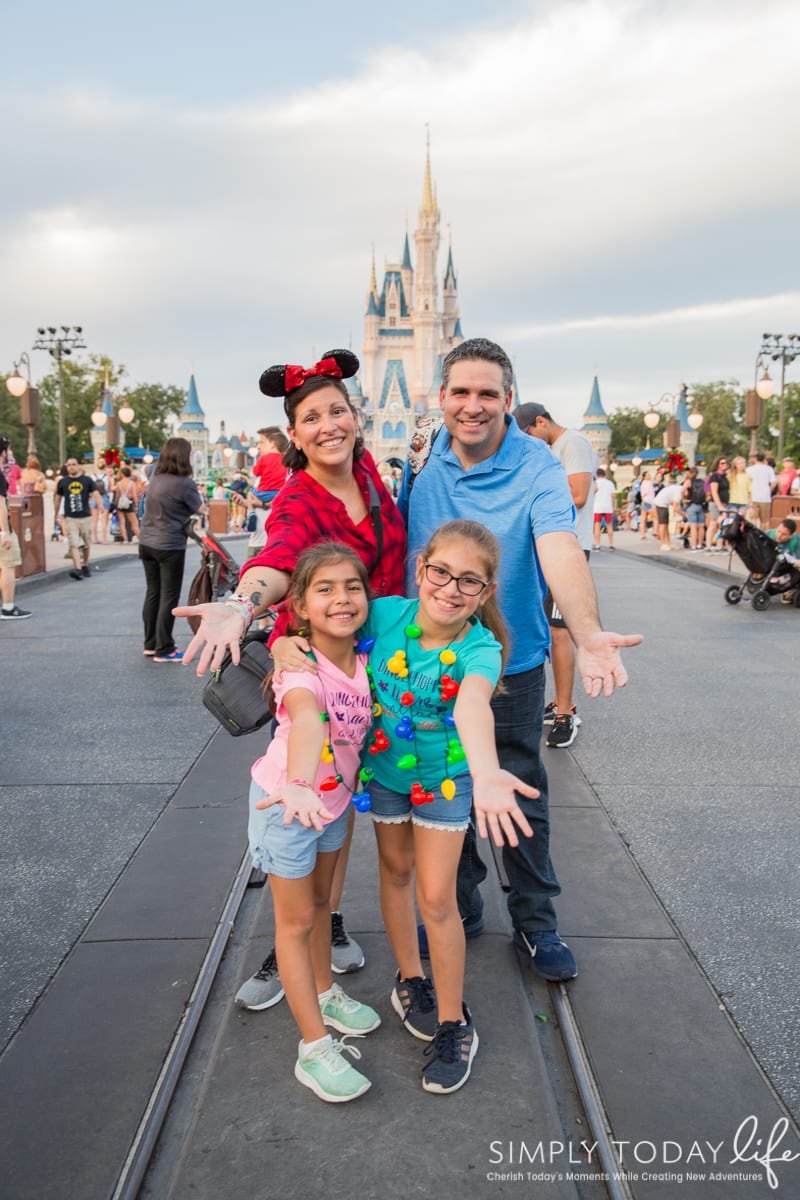 One of the highlights for us this year was seeing Santa Clause! Sure, we can see Santa at a local mall, but what's more magical than sitting down with him at Disney World? We loved the experience and would do it again in a heartbeat.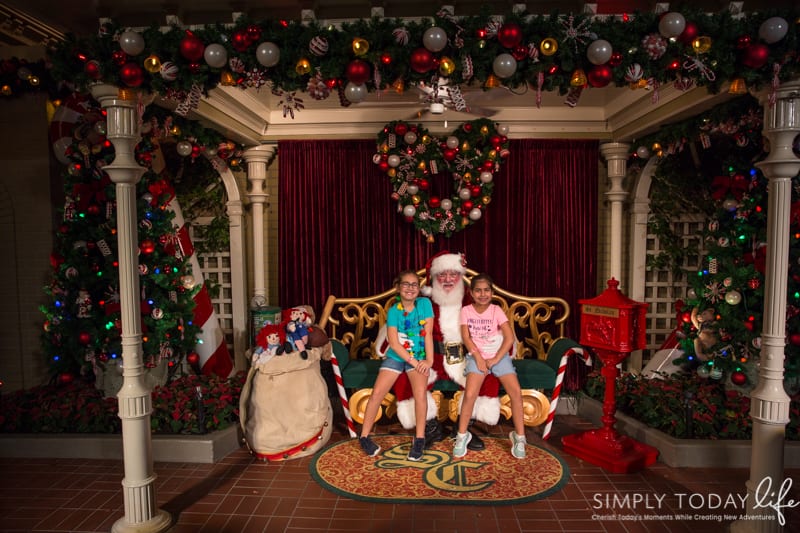 At the end of the night, you just can't miss the fireworks show.
As with all Disney fireworks show, the spectacular at Mickey's Very Merry Christmas Party is incredible. Hosted by Jiminy Cricket, the Holiday Wishes show is full of Christmas carols with pyrotechnics and lighting on Cinderella Castle. It's an experience that you won't want to miss at the end of this amazing event.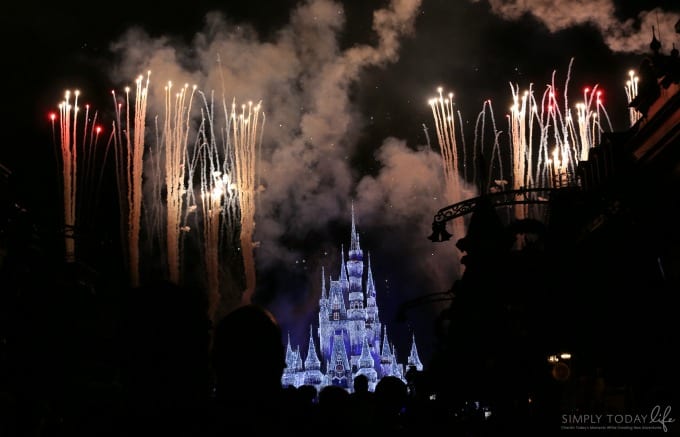 We had the very best time at Mickey's Very Merry Christmas Party this year! I can't wait until our next visit to this magical place. Have you been to this event? Let me know if I should add anything to my list above.
Plus, check out this short video with some of our highlights!

You Are Also Going To Love:
If you enoyed learning about The Very Best Parts of Mickey's Very Merry Christmas Party, then you will also love the following Disney travel articles I have put together for you:
Have you visited Mickey's Very Merry Christmas Party?