I'm sharing the Best Vampirina Toys to buy for your kids on Amazon. Perfect to celebrate birthdays and holidays.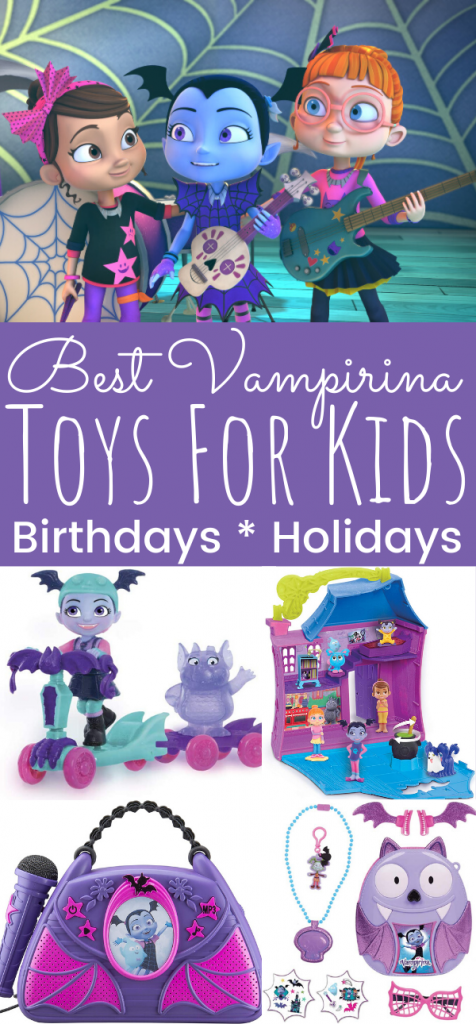 Best Vampirina Toys For Kids
Are your kids a fan of the Disney Junior show Vampirina?
Then you are going to love this list of toys that your little Vampirina fans will love!
When it comes to purchasing toys for our kids we want to make sure that it's something they are going to love.
Especially if it's from a show, movie, or a specific character they can't get enough from.
That's why I've done all the work for you and have created this great list of Vampirina toys kids are going to love!
This post contains some affiliate links for your convenience (it means if you click on a link and make a purchase I will earn a small commission. It will not cost you a penny more).
Photo Credit to Walt Disney Television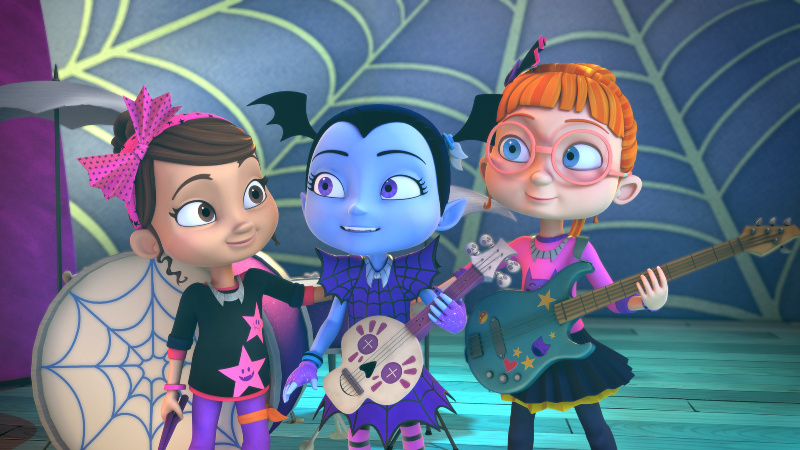 Make sure to keep an eye out for some more Vampirina fun coming soon!
Best Vampirina Toys
The perfect list of Vampirina Toys kids will love on Birthdays, Holidays, and Christmas time! Inspired by Disney Junior's show Vampirina.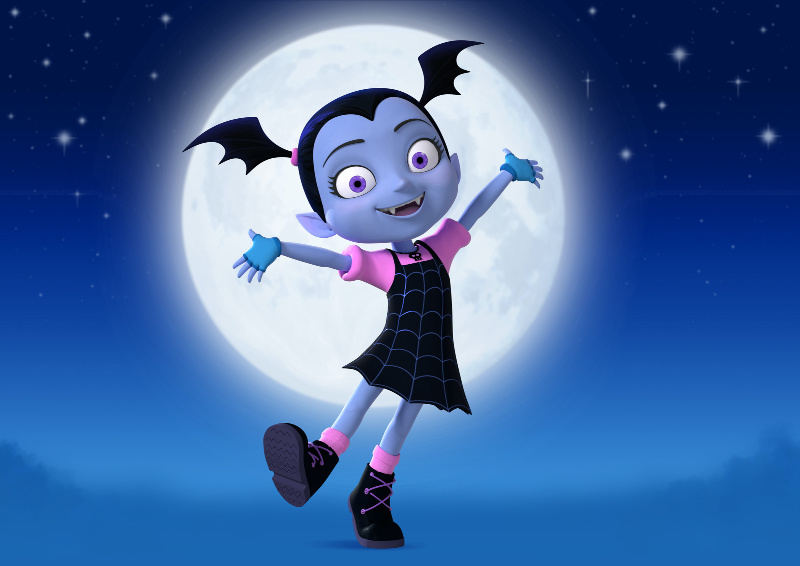 Who Is Vampirina
Vampirina is the star of the Disney Junior show Vampirina.
She is a young vampire girl who moves into the city with her family.
Vee, as she is also known, is learning to accept who she is and how different she is to the other kids in her school.
She begins to realize that your difference is her uniqueness.
Who Is Vampirina's Mom And Dad
Vampirina's mom's name is Oxana Hauntley voiced by Lauren Graham.
Her dad's name is Boris Hauntley voiced by James Van Der Beek.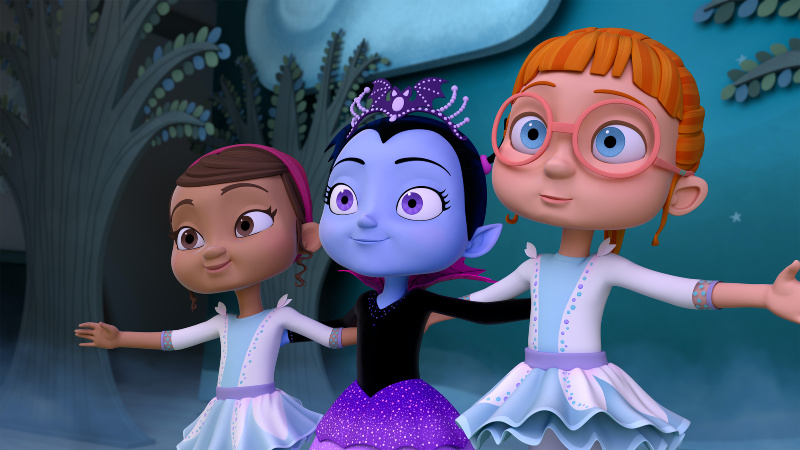 How To Find The Best Vampirina Toys For Kids
When it comes to finding the best Vampirina toys on the market I say to do an online search.
Both The Disney Store and Amazon have a large selection of Disney Junior toys.
You can also find Vampirina toys in your local toy stores, but I've found that the selection is not as large as they are online.
Amazon always seems to be my go-to site when it comes to purchasing anything, especially if I need it quick!
Free Vampirina Printables
Do your kids love Vampirina?