I was invited to attend Disney Social Media Moms Celebration and was given the Memory Maker as a gift throughout the event. All Disney Magical experiences are my own.
Early May I was invited to attend Disney Social Media Moms Celebration at Walt Disney World. An invitation only event that many of us bloggers dream of attending. This year I was one of the lucky ones invited and had the most magical time. One of the special gifts given to us during the event was the Memory Maker, so today I wanted to share with you all as a true Disney fan my Reasons To Purchase Disney's Memory Maker next time you visit on vacation!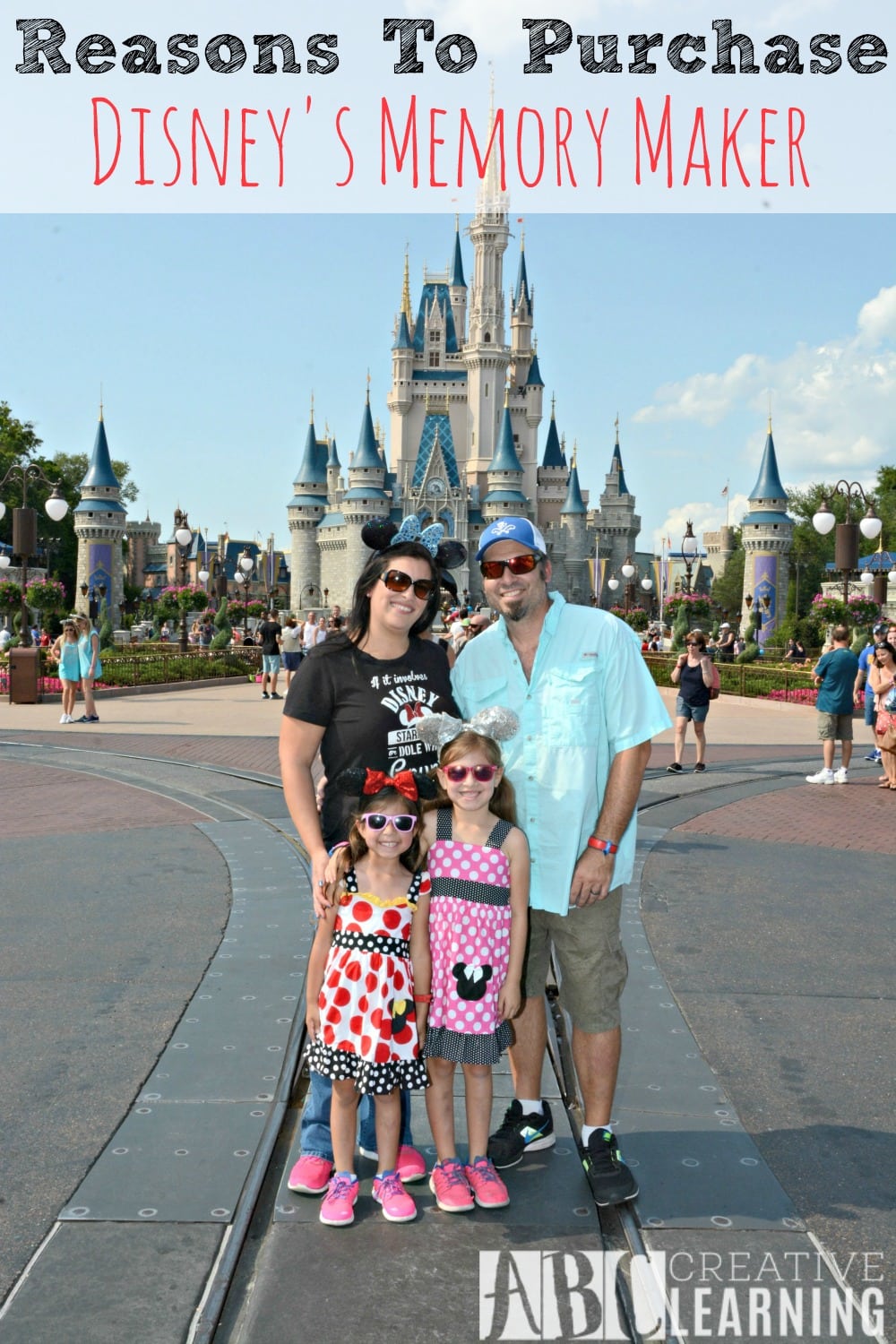 Reasons To Purchase Disney's Memory Maker
As a Disney fan we have annual passes to the Disney theme parks, but although we get our magic bands scanned for the PhotoPass, we never purchase any of the pictures. So, I end up with fantastic pictures that I take myself, but someone is always missing… ME!
My husband really tries to get me into the pictures, but I know that they usually will turn out blurry and I prefer not to miss that moment rather than letting him take it. This month I am so grateful for the Memory Maker that DisneySMMC had given us and here is why.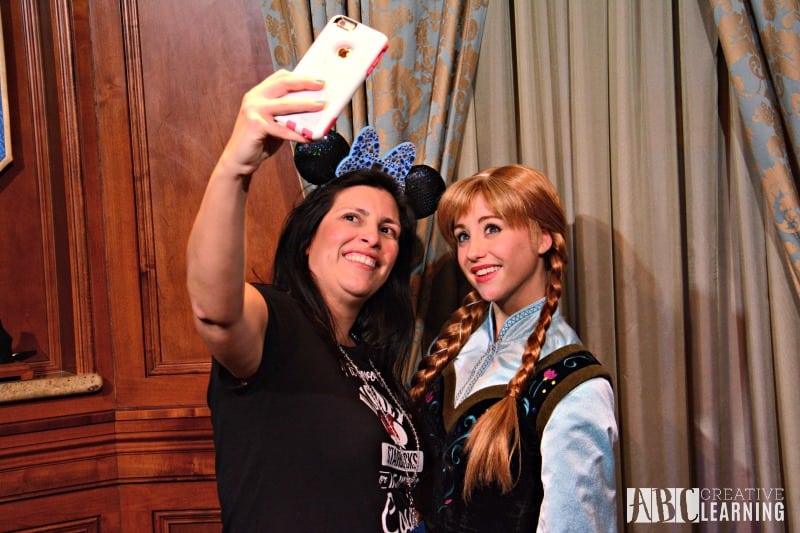 So What Is Disney's Memory Maker?
The Memory Maker is basically a way for you to enjoy your time at the parks without having to worry about snapping every single photo yourself. Photographers are waiting to take your pictures in all the theme parks in the best locations, with characters, and dining experiences. All you have to do is have them scan your magic band and all of your photos are instantly sent to your Disney My Experience account, which is free by the way and the way I live while at Disney!
All photos are captured for you and you can download them later on or as you go on your phone.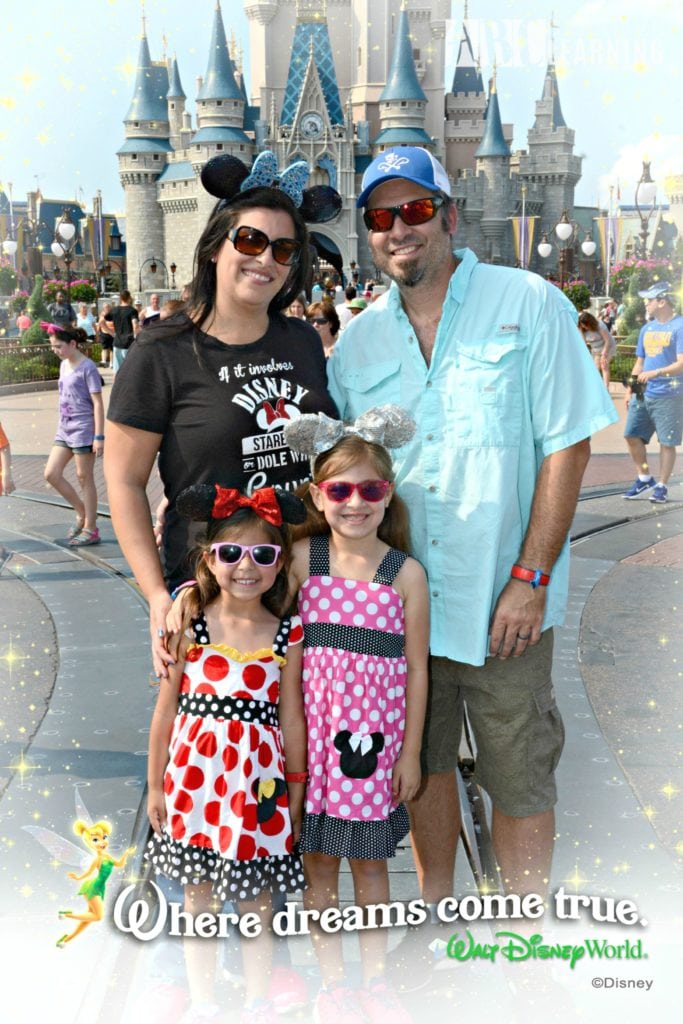 Everyone Is In The Pictures, Including Me
I don't think I have ever been in so many family Disney pictures before using the Memory Maker. It really let me be apart of all the fun with my husband and girls. Plus, once in a while we ended up with a pictures including some friends we didn't expect to see.
I've been wanting to get family pictures for our home at Disney and I'm so excited to say that we have so many to choose from it's going to be hard to just pick one. So, next time you come over and visit, there might be a shrine to the Disney parks!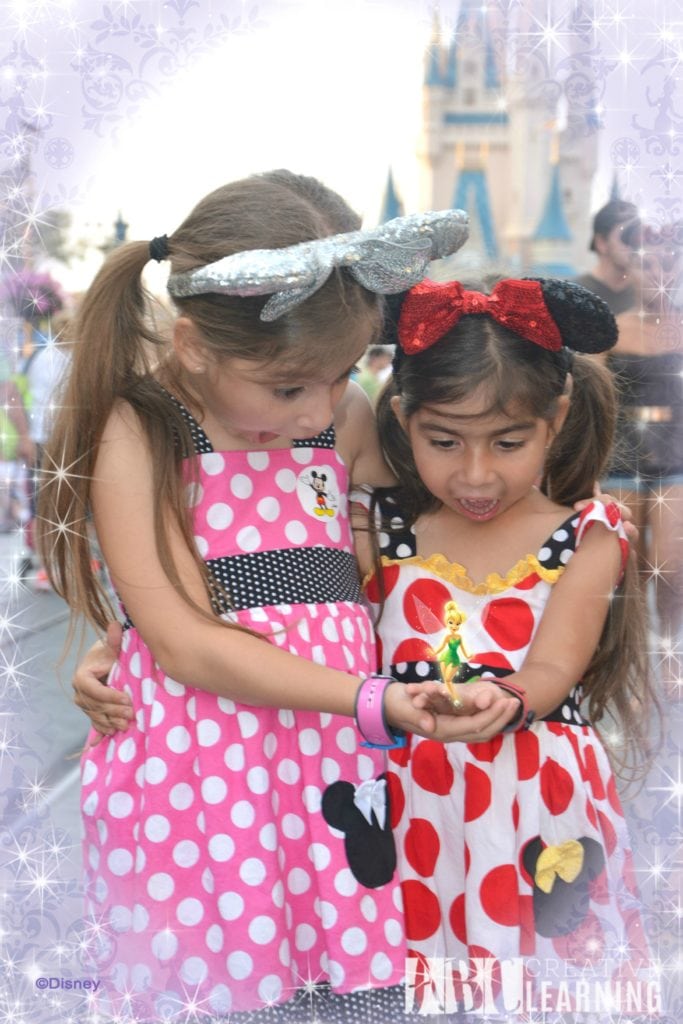 Disney Magic Added
Not only was I able to be in all the pictures, but sometimes we would end up with some of our other Disney friends in the pictures as well. Disney really knows how to do magic and the Memory Maker is one of those ways. You can ask the photographer to include a magic shot and they will add a special touch of magic with either Disney characters or moving pictures.
You know those photos you see of people holding TinkerBell? Well, that's a magic shot! My girls really got into it and every single time we got pictures taken they would ask the photographer for magic shots.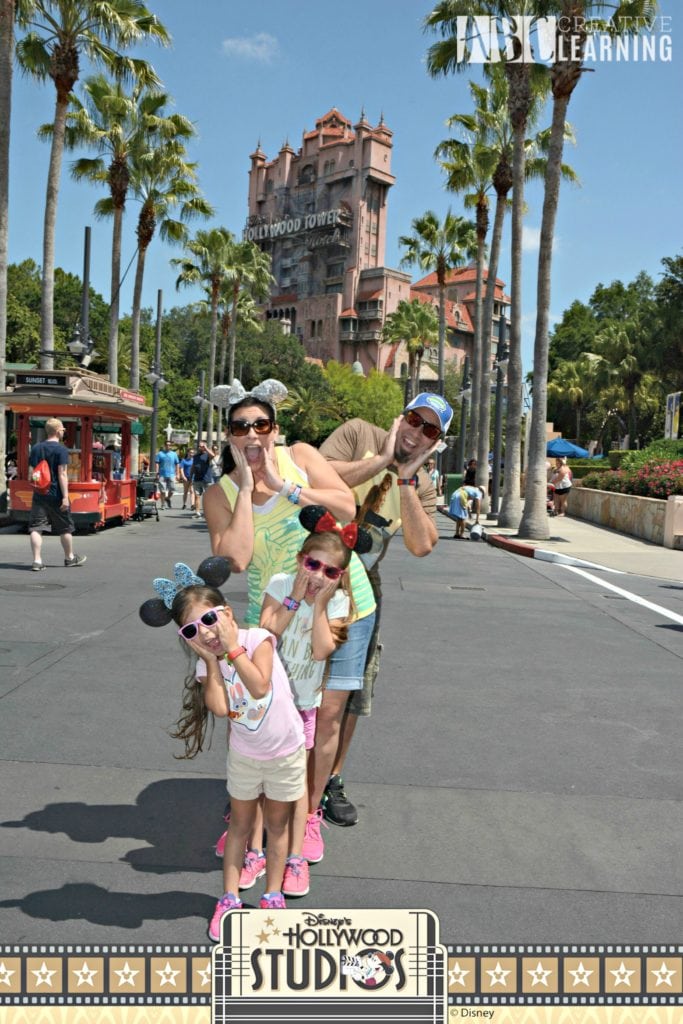 Kids and Husband Are More Willing To Pose
As a mom who takes tons of pictures of my family, it can get difficult if you don't get that shot quickly. Well, let me tell you. For some reason my girls and husband were a lot more willing to take pictures at Disney when we were using our Memory Maker. Seriously, if I could hire a Disney Memory Maker photographer to do all of my shots I probably would save myself a lot of stress.
Even when we did fun shots my husband and girls played right along. In fact I think they were really enjoying themselves and I have to say that it was nice being able to do the photos with them and not of them.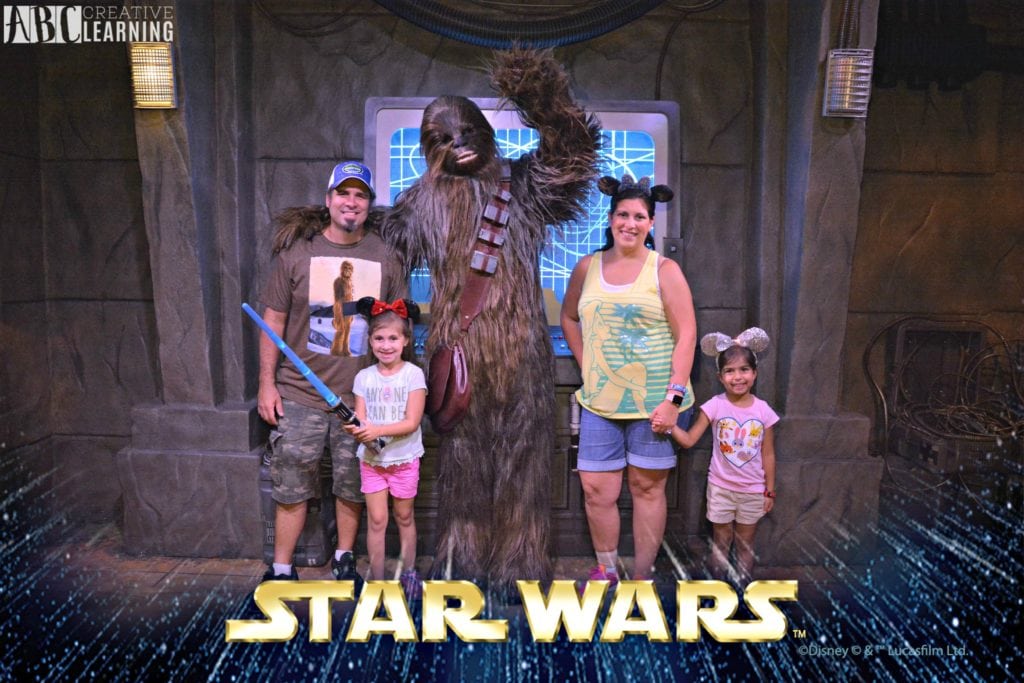 Mom Can Enjoy Herself
This brings me to another great reason why the memory maker is amazing. As moms or the person in charge of the photography we are always trying to make sure we get every single moment captured. Well, with the memory maker you can let Disney do the work. You really can just sit back and enjoy the day at the parks without stressing if you brought enough memory, batteries, and getting the family to pose for you.
Plus, when your kiddos are meeting their favorite characters you are not behind a phone or camera trying to capture that special moment. Let Disney do the work and you enjoy those beautiful moments with your kids. The photographers will give you space to take your own and I found myself telling them go ahead, I'm off duty today. It really was amazing being able to see my youngest daughter finally be okay with taking pictures with characters!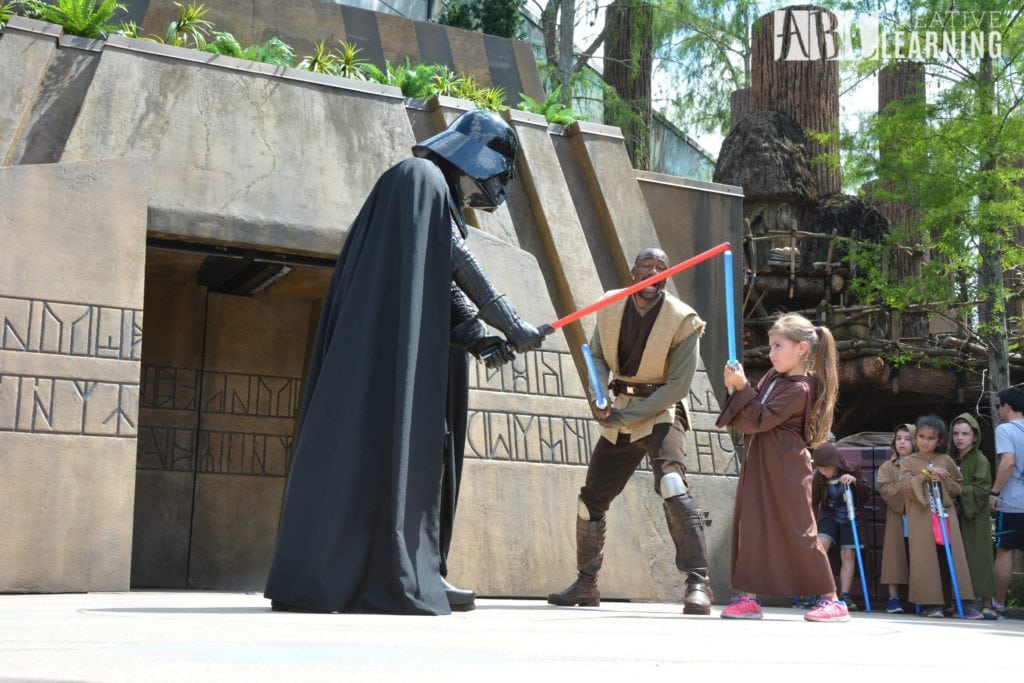 Included In Special Rides, Character Dining, and Activities
Another great thing about the memory maker is that it's included anywhere you take photos at Disney. Now is the time to hit all those special spots like character dining, thrill rides, and special shows. All of the photos taken at these events are included with your memory maker as well.
So, if your child played the part of the Beast, in Enchanted Tales With Belle any of the photos taken there will be given to you in a card. Simply add the code to your memory maker and there you have it, special pictures with Belle herself! Which by the way, is very hard to do unless you do a princess character dining experience. Which by the way is included as well!
But, my favorite one so far had to be when my oldest daughter finally got the chance to do the Jedi Training at Disney's Hollywood Studios (more to come on that soon)! I was able to record and enjoy the entire time she was on stage without having to fumble between photos and recording. Seriously, just for that so worth it and the photos were phenomenal!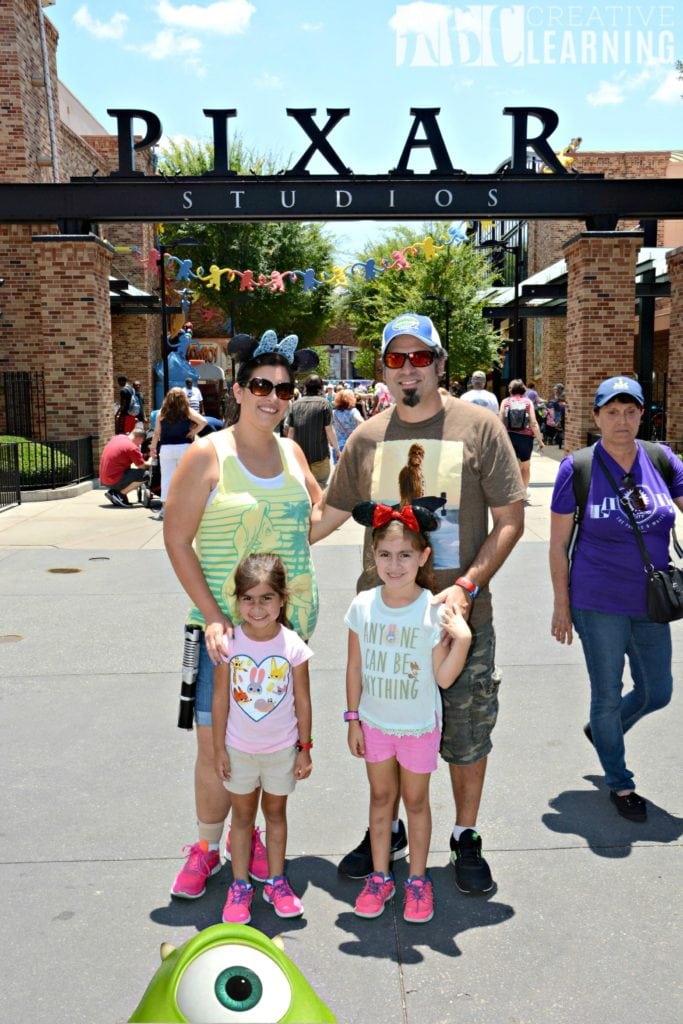 Most Photos Available Almost Instantly
You should always give the memory maker about 24 hours to show up in your account, but by experience our photos were uploaded almost immediately. The magic shots do take a bit longer to upload, but every other photo really did show up in my account within 10 minutes or less.
It was absolutely awesome being able to download the photos to my phone and share with family on social media as they were happening. Plus, saving them on my phone just gave me instant access to them.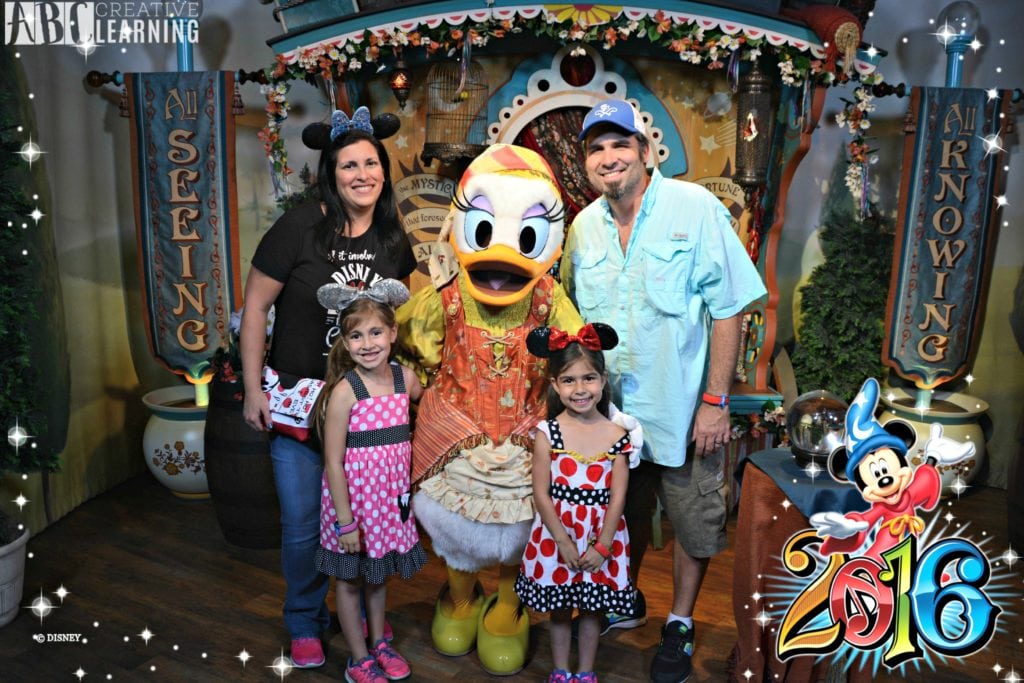 Download On your Home Computer Later On And Add Extra Fun
Once you're home you can download all of the photos to your computer, but that's not all. As I was about to download my photos I realized that I could also add borders to my photos. Not any borders either, they have all sorts of borders like princesses, birthday celebration, and even my theme parks.
These are great to add a little bit of fun to your photos before sharing the with family and friends. Plus, it really lets you customize those special moments and memories.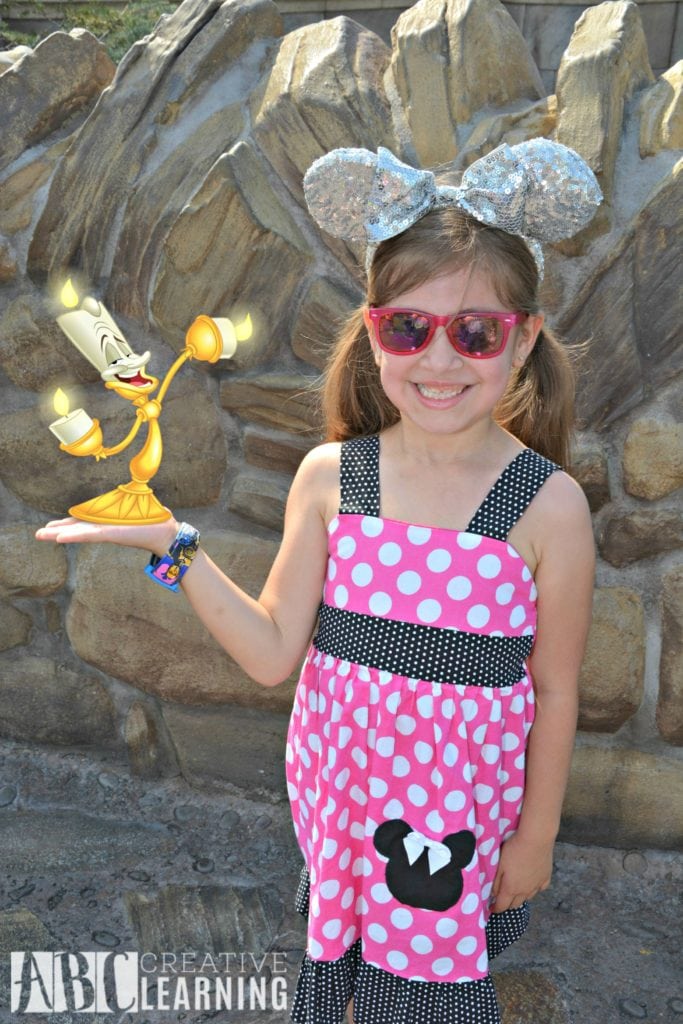 Okay, so now that I've shared with you this amazing add on to your Disney family vacation and I know you want it too, lets talk pricing, purchasing, and quality really quick.
Pricing: The Memory Maker will cost you $169 if purchased at the parks or as you are arriving at Disney, but your memory maker will be activated right away. If you were to purchase your memory maker more than 3 days in advanced of arriving at Disney it will cost you $149, saving you a bit of money.
Purchasing: You can easily purchase your memory maker by logging into your Disney My Experience account.
Photo Quality: I have to say that the Disney photographers do an incredible job, especially when they are working the Florida lighting. Once second the sun can be shining and the next it could be cloudy. I would say that there were a few of our pictures that were a bit dark, but that is so easy to edit. Non of my photos were blurry and the Jedi Training photos were spectacular!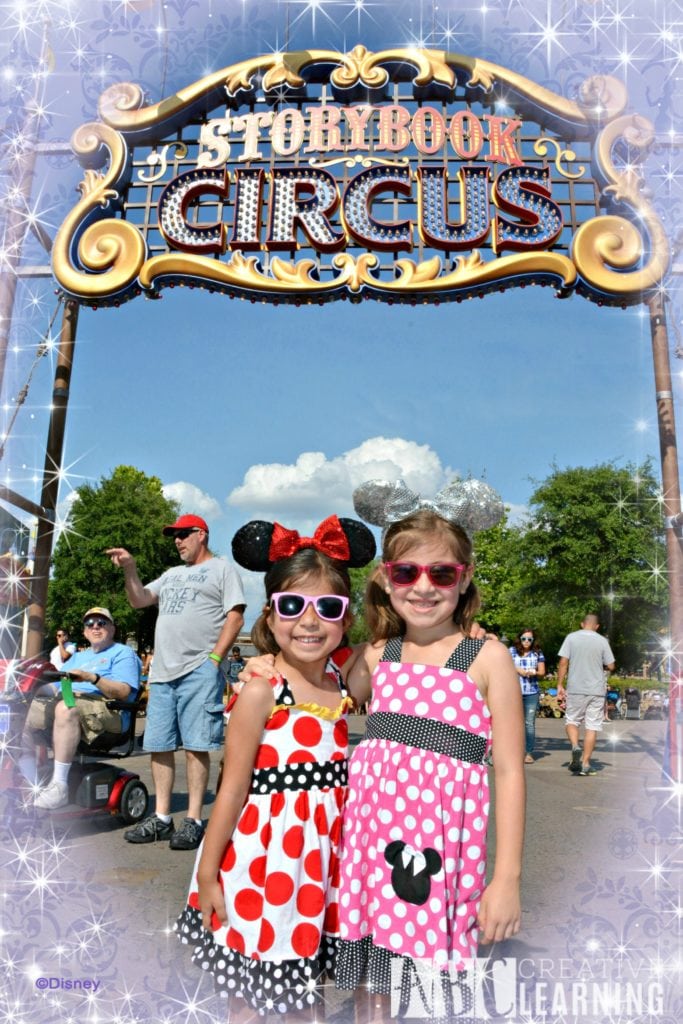 So, there you have it! Everything you need to know about Disney's Memory Maker and why it's definitely worth it! Just to share how many photos you can take, these are just a few of over 400 photos we took at Walt Disney World between all of the theme parks!
To learn more about the Memory Maker simply click here.
Your Are Also Going To Love:
If you love learning about my Reasons To Purchase the Disney Memory Maker, then you will also love the following articles I have put together for you:
Have you ever used Disney's Memory Maker before?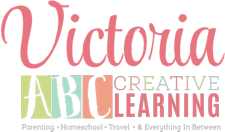 All photos shared in this post were taken by Disney photographers and downloaded with the Memory Maker. I have added my watermarks on them just to make sure that no one uses photos of my family for any other posts or activity.