If you have visited Walt Disney World in Florida you know there is so much to do. That's why I'm sharing 10 Things You Must Do At Disney's Magic Kingdom when visiting for the first time!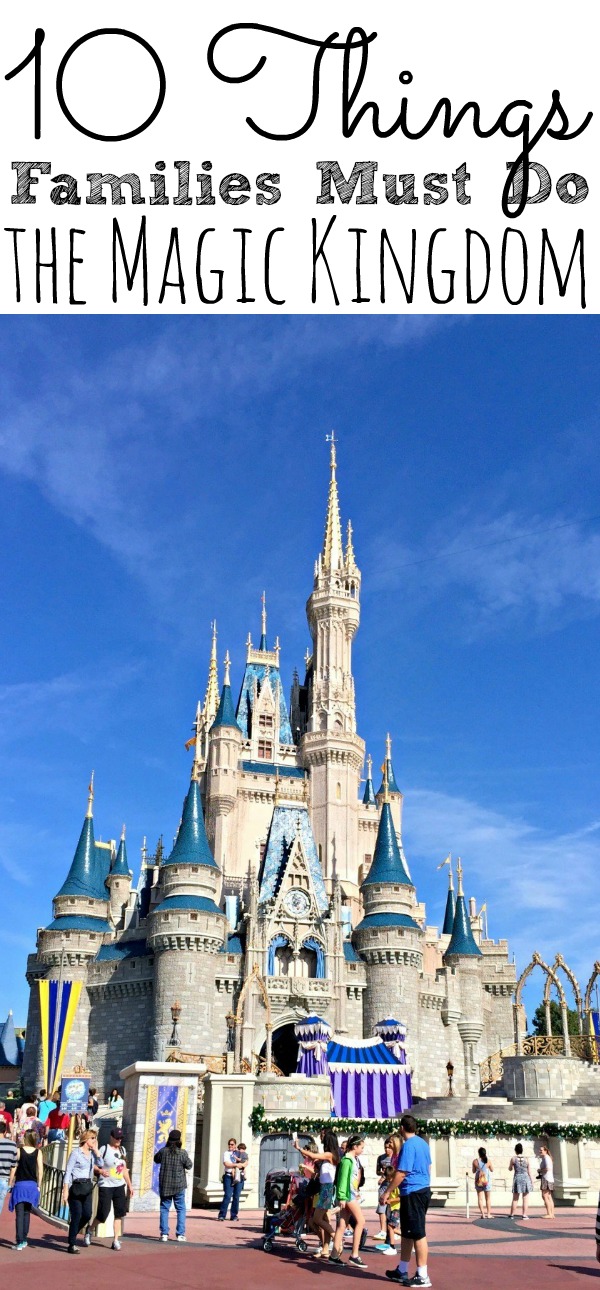 10 Things You Must Do At Disney's Magic Kingdom
Disney's Magic Kingdom has many attractions, rides, shows, and parades to experience. Preparing yourself for an amazing, but filled days is a must. I highly suggest allowing at least two full days to explore the Magic Kingdom. Especially if it's your first time.
I was invited by Disney to attend the #ZootopiaEvent Press Junket at Walt Disney World in Orlando, which included visiting the Magic Kingdom. Post sponsored by Disney, but all magical opinions are mine alone.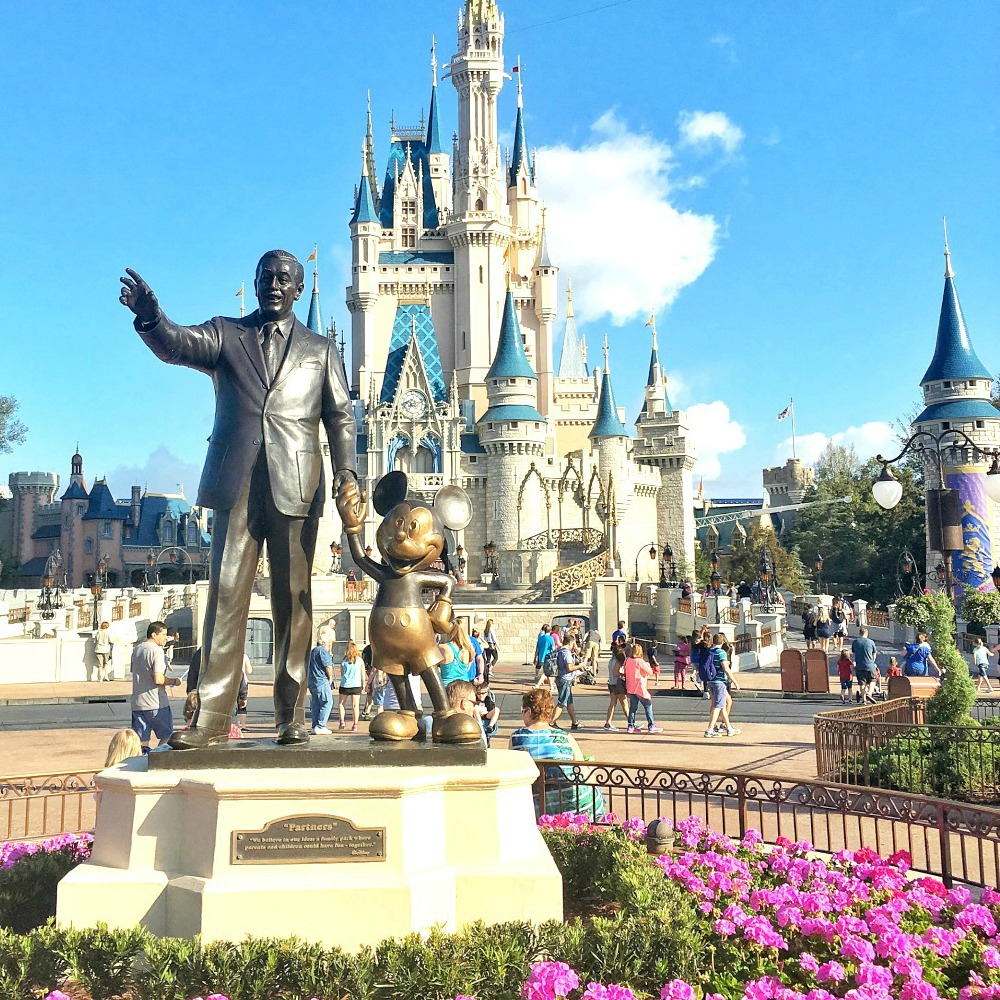 It was hard choosing just ten things to do at the Magic Kingdom, but with a little help from my 4 and 6-year-old daughters we came up with our top 10 things you cannot miss doing at the park.
Cinderella's Castle
Cinderella's Castle at the Magic Kingdom is an iconic picture moment. Make sure to take a family photo in front of the beautiful castle. You can either ask another family to exchange photos or find a photographer. Either way, don't go home without this photo!
Tip: The Memory Maker is a wonderful investment while visiting Walt Disney World and I highly recommend it. Photographers will add a bit of magic and pixie dust to your photos.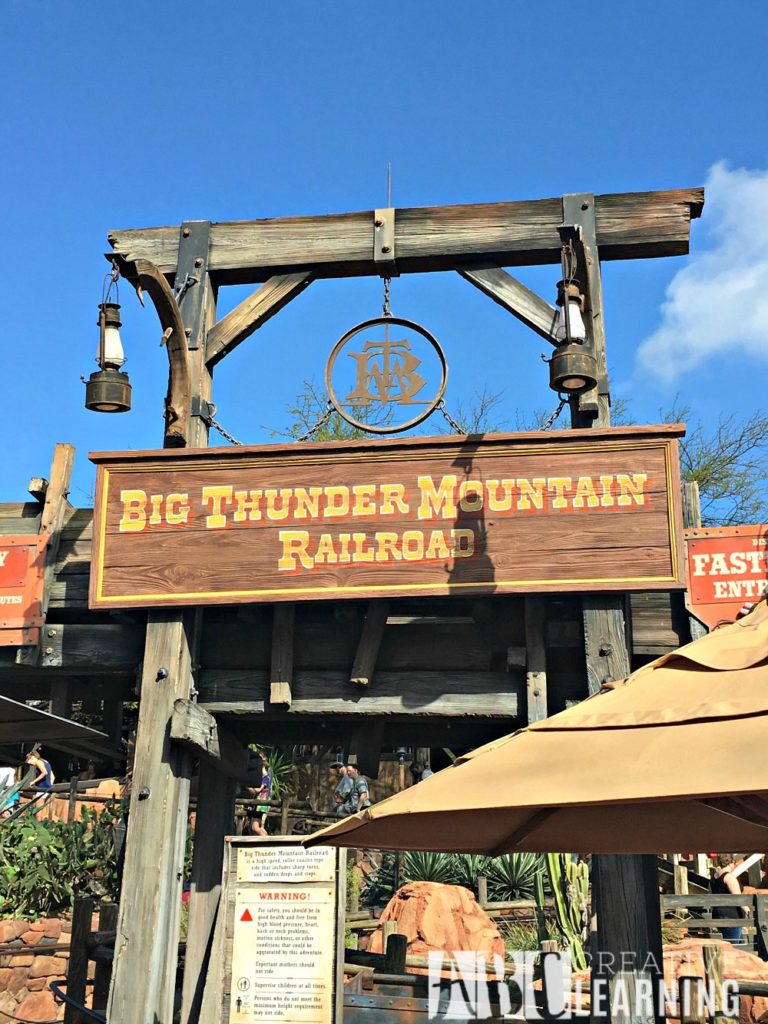 Big Thunder Mountain Railroad
Big Thunder Mountain is the perfect thrill ride for adults and kiddos alike! It's fast, fun, but not scary for the little kids. My 6-year-old daughter loves it and it's one of her all time favorites!
If you can get a fast pass for this ride even better! The lines can get pretty long. While there, jump on over to Splash Mountain right next door!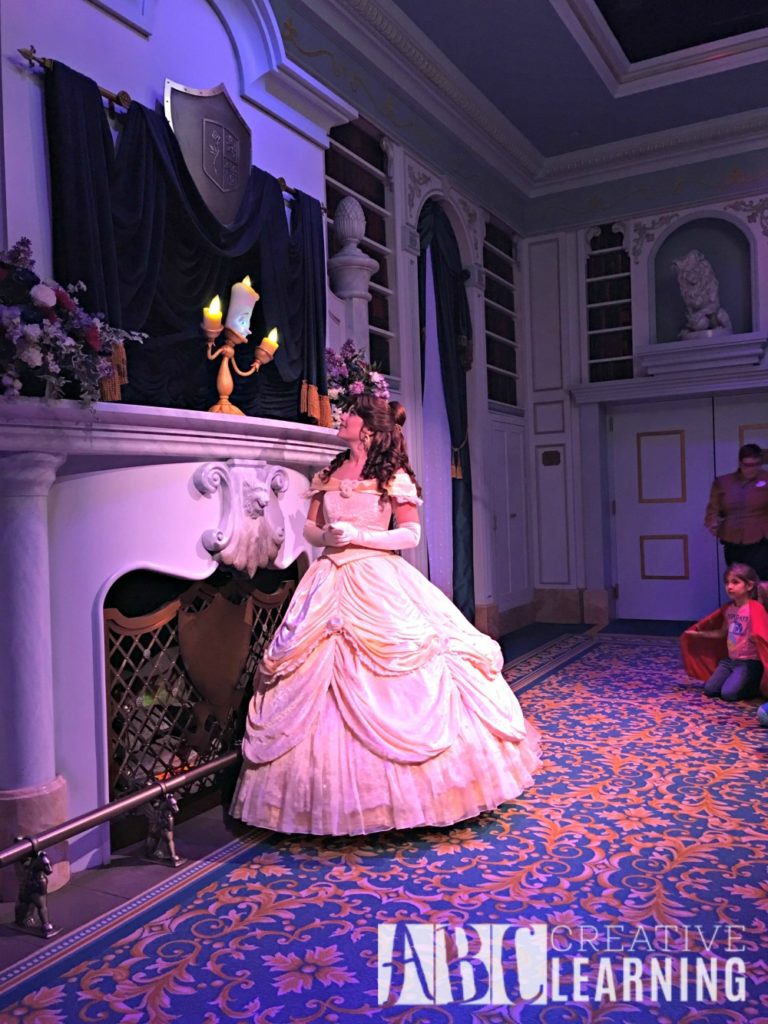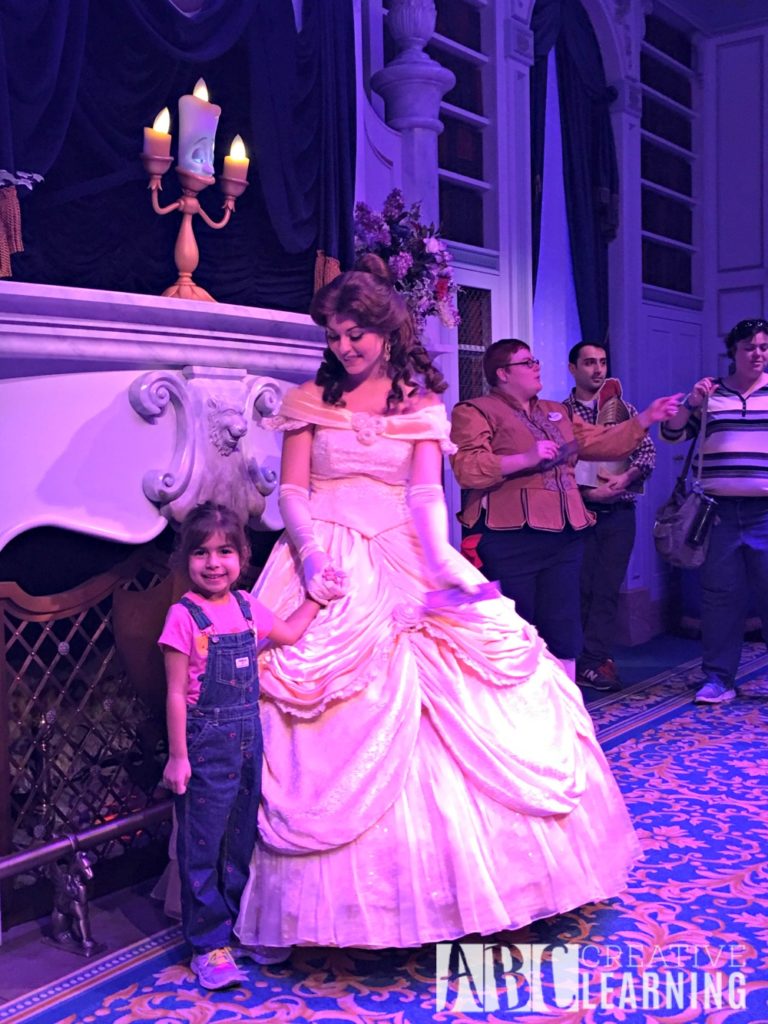 Enchanted Tales with Belle
If you have a princess, Fairytales with Belle is a must! This is the only area where you will find Belle and are able to take a picture with her. Not only do you get to see Belle up close and personal, but you can even be a part of the story.
On our last visit, my oldest got picked as the Beast and she was over the moon when she got to dance with Belle!! Now that's a magical moment!
It's a Small World Ride
This is another favorite of my girls. It's a Small World is a must when at the Magic Kingdom. It's one of the original rides in the park and a beautiful ride. Now, I'm going to warn you! Once on the ride, you won't be able to get the song out of your head!
Your singing it right now, aren't you?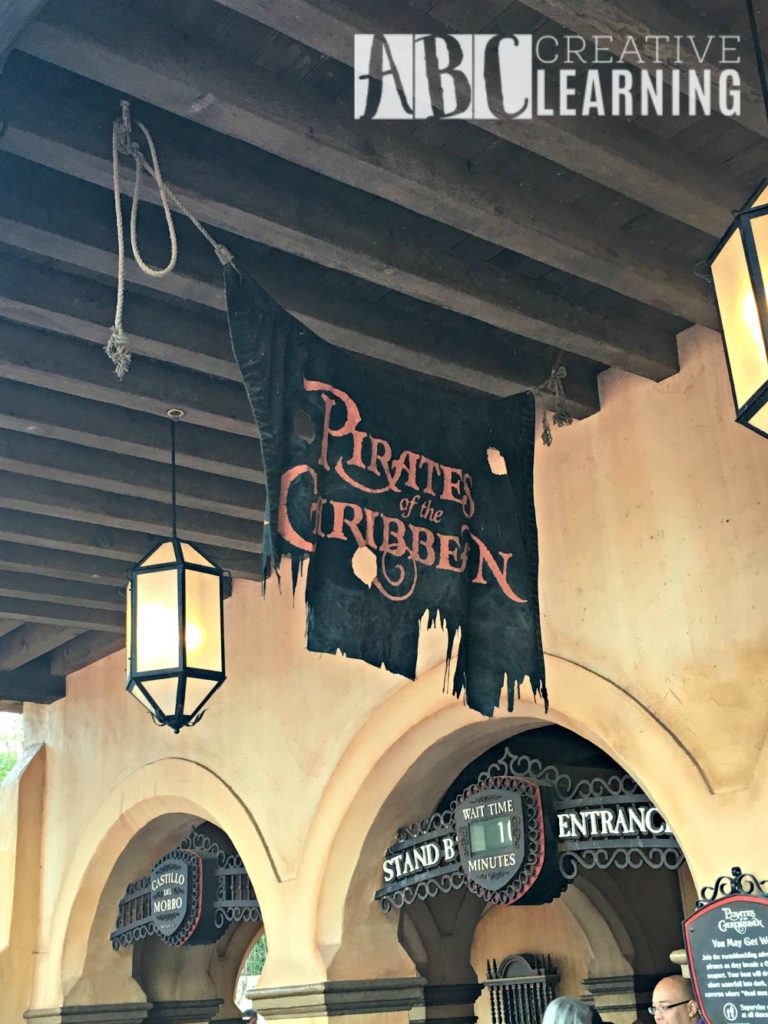 Pirate's of the Caribbean Ride
If you're lucky enough you can get on pirates without needing a fast pass.
If you are a fan of the movie Pirates of the Caribbean or even Johnny Depp, then you will love this boat ride with a small surprise in store! Sit back, relax, and keep a look out for pirates!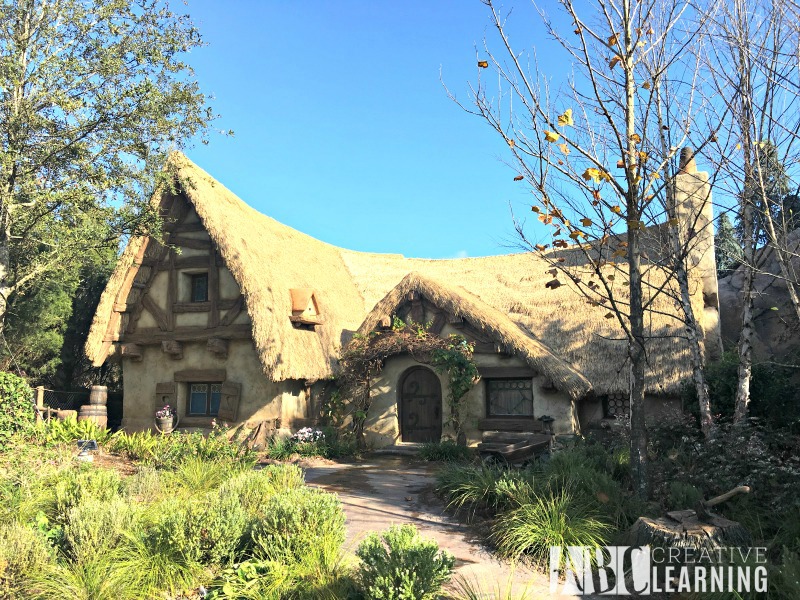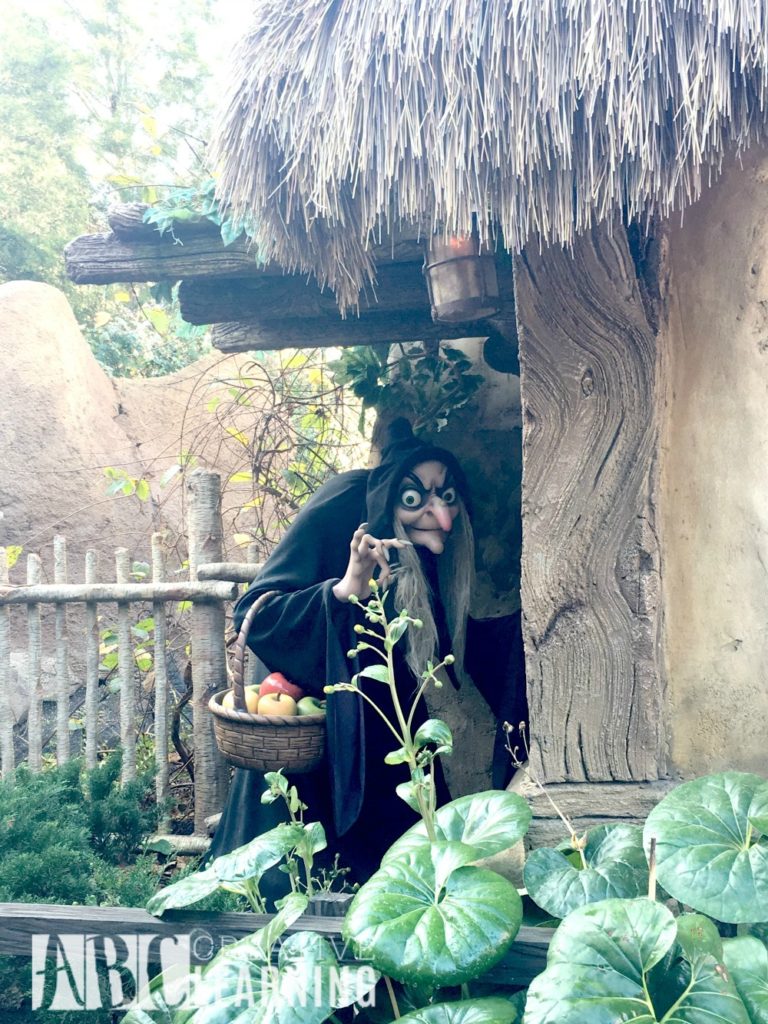 Seven Dwarfs Mine Train Ride
Definitely get a fast pass for the Mine Train if possible as soon as you plan your Disney trip! It's the most popular ride right now at the Magic Kingdom, mostly because it's still fairly new, but the ride is so awesome that my girls always want to ride it twice!!
It's perfect for adults and kids! Plus, keep your eyes open when on the ride, because you can see the Beasts Castle and towards the end the of the ride you don't want to miss the party going on in the Dwarfs home!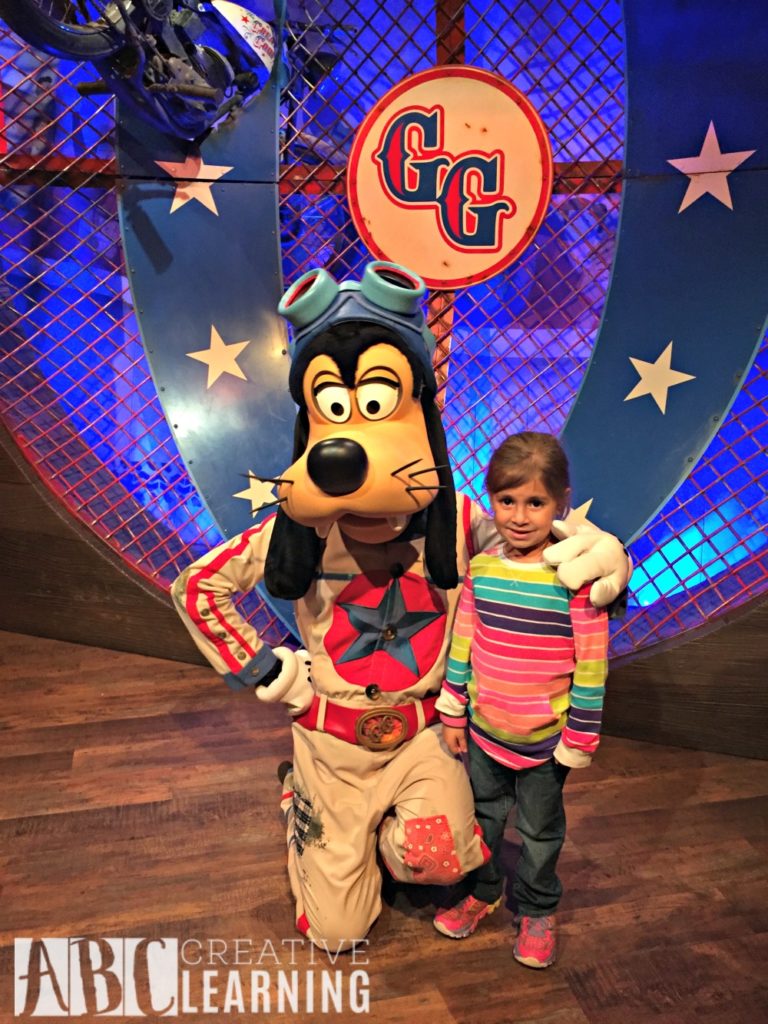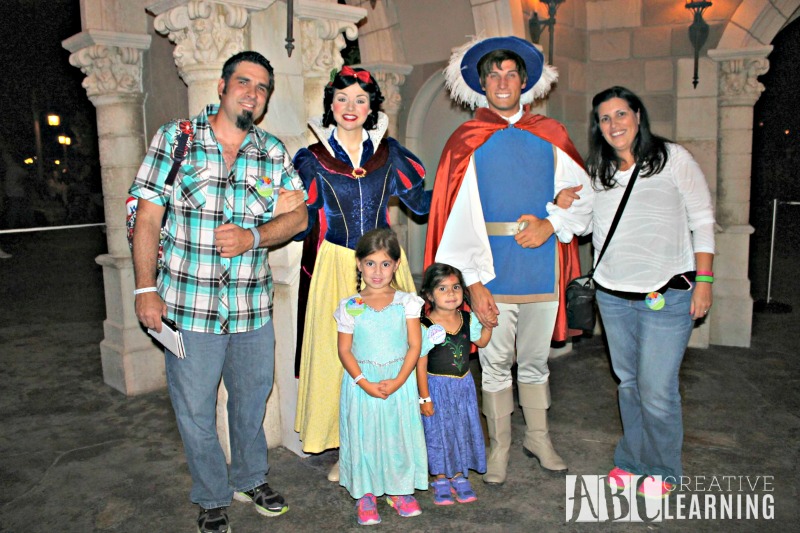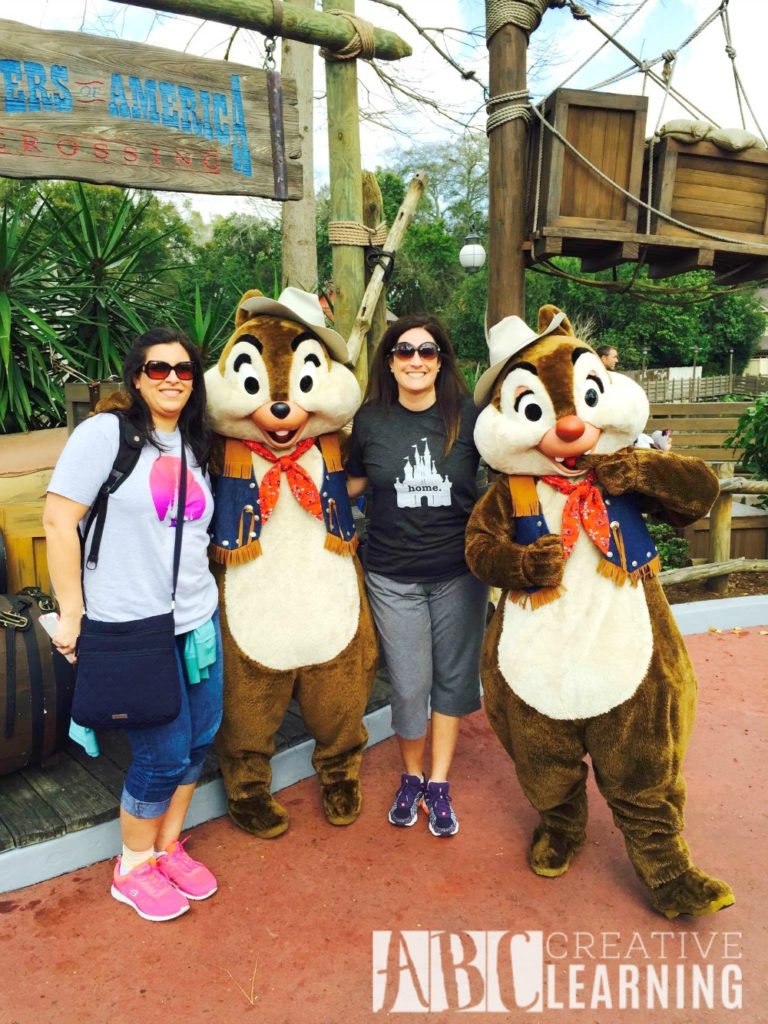 Character Greetings
Character greetings are those special moments where you see kids of all ages face light up with joy! This is the moment that many of us wait for when visiting any of the Walt Disney World theme parks!
I remember when my daughters first got to meet Anna and Elsa! Their faces said it all and you can tell that they just couldn't believe it! It's a magical moment!
Moments like these are not only for the kids, make sure to take a picture with your favorite characters too!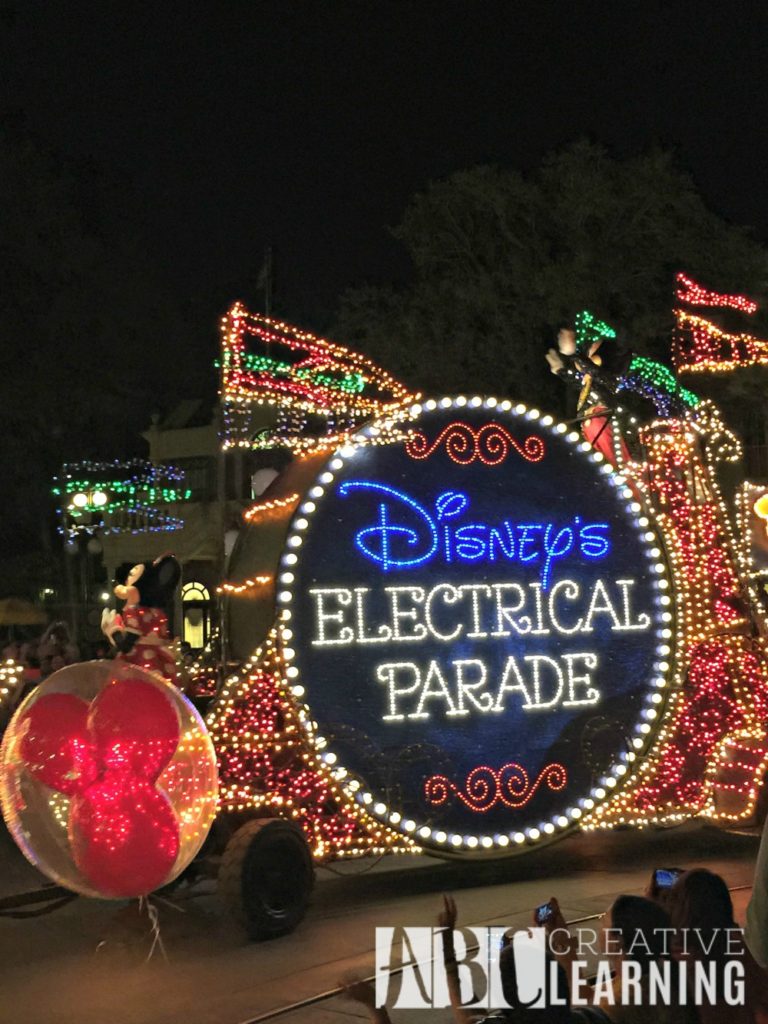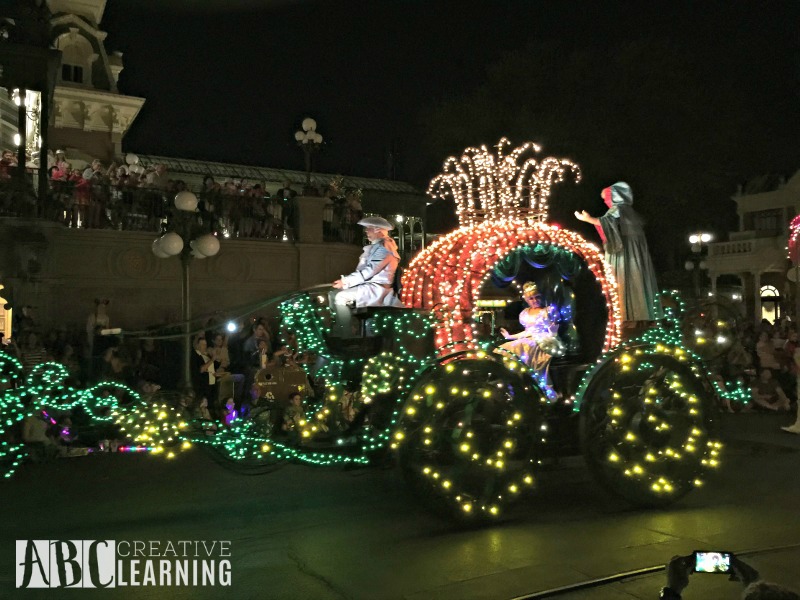 Main Street Electrical Parade
If you get the opportunity and your kiddos can make it through the night, I highly suggest Disney's Electrical Parade! It's a beautiful light up the parade with some of your favorite Disney characters and villains!
There are two parades a night, so you have two time slots to choose from. Fast passes are also available but save those for the rides. Just make sure to get a spot early on, because the parade area does get pretty busy. Grab some snacks nearby and rest while the parade begins.
Our favorite location to watch the parade is on the front area of Main Street USA. This gives you a larger view of all the floats coming out of the gate.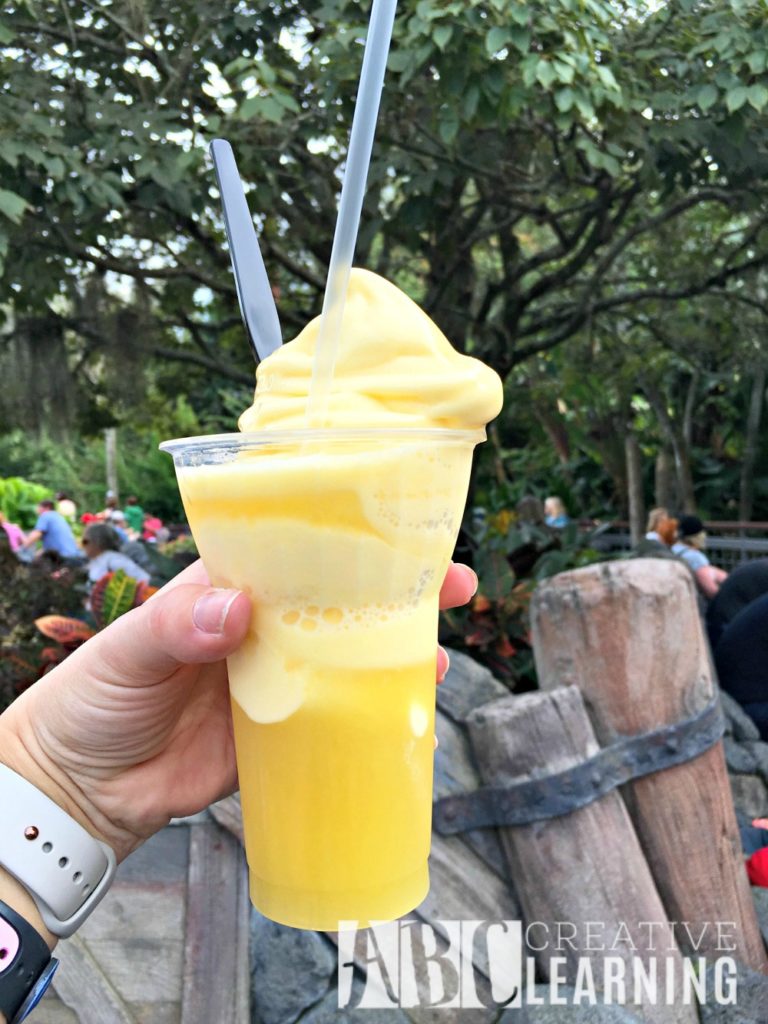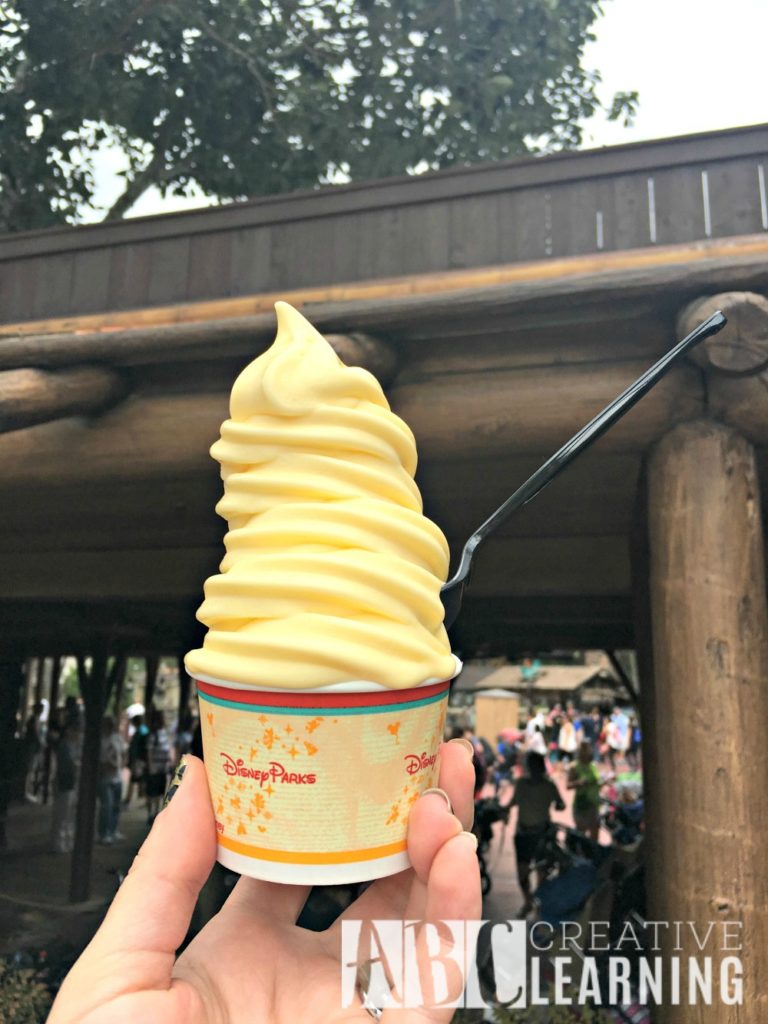 Dole Whip
It's not a Disney day if you haven't had a Dole Whip at Aloha Isle! You can either get a Dole Whip Float or a regular Dole Whip Cup, right by the Aladdin Magic Carpet ride.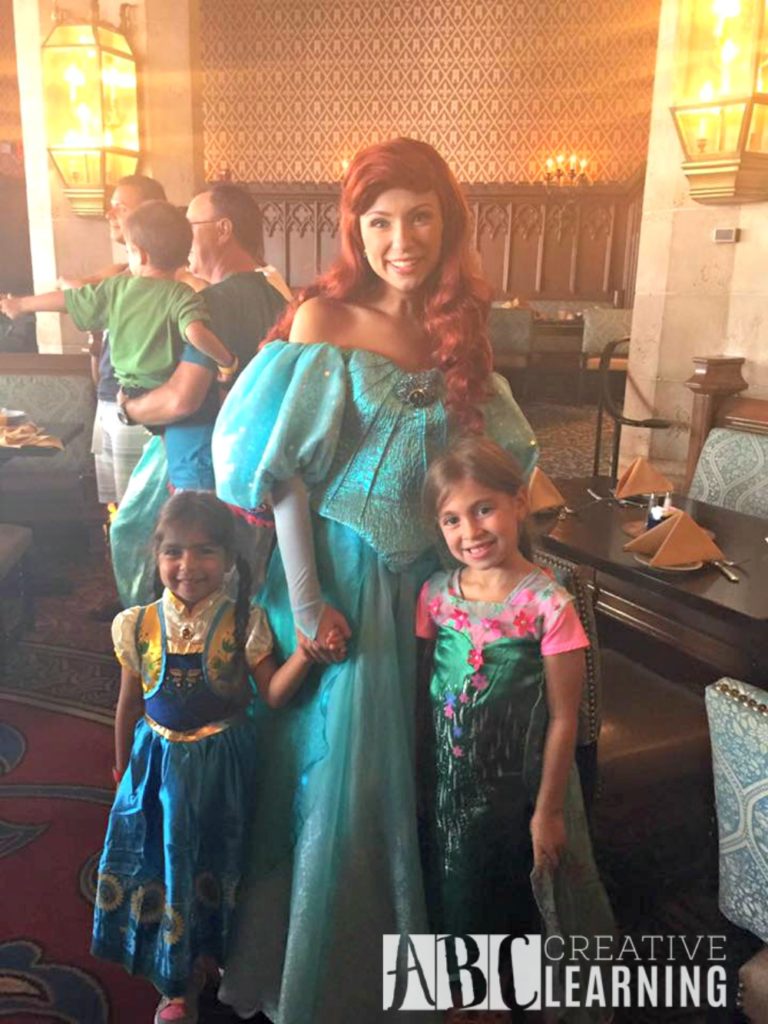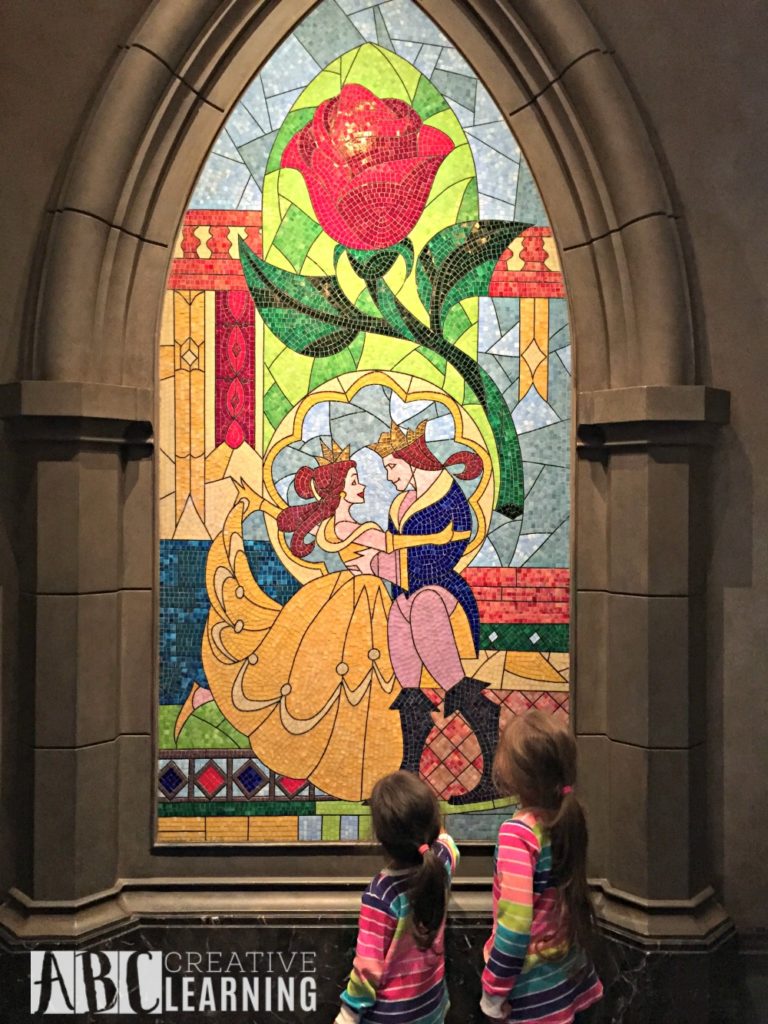 Dining Experiences
Dining character experiences are the best way when meeting characters. This gives you the chance to rest and fuel up for your day's adventure while spending time with some of your favorite characters.
All of these dining options require reservations, so make sure to book them as soon as you can. Be Our Guest, Cinderella's Royal Table, and Crystal Palace are 3 of our favorite character dining choices in all of the Disney theme parks! Mainly because my girls get to meet and take pictures with their favorite characters without this mommy stressing out.
Be Our Guest is the only one that offers character greetings with the Beast during dinner time only.
Cinderella's Royal Table will have several Disney Princesses, including Cinderella who greets while you dine.
Crystal Palace will have all of the Hundred Acre Wood characters. This is a buffet-style meal, so you are able to enjoy while the characters walk around and say hello.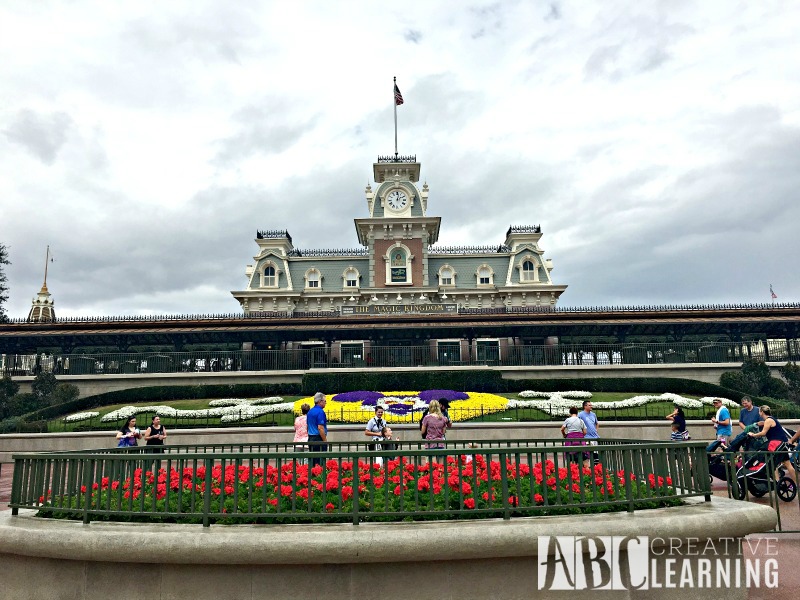 Most importantly when visiting any of the Walt Disney World Theme Parks is to have fun, relax, and take in those magical memories!! They are the perfect place to celebrate special occasions, visit during Spring for the Flower and Garden Festival, Summer Vacations, Fall for Mickey's Not So Scary Halloween, and don't forget to visit during their most magical time of the year, Christmas!
**Tip: Download their MyExperience App. it allows you to see showtimes, how long the rides are, make reservations, and so much more!**

You Are Also Going To Love:
If you love these 10 Things You Must Do At Disney's Magic Kingdom, then you will also love the following Disney articles I have put together for you:
Have you had a chance to see Zootopia or visit the Magic Kingdom?