Last month I had the opportunity to go on board the Disney Magic Cruise Ship to check out one of their newest shows Tangled: The Musical and while on board we had the opportunity to take a quick tour of this amazing ship. The Disney Magic Cruise Ship is definitely on our Family Bucket List. I was invited by Disney on board the Disney Magic Cruise Ship for an exclusive showing of Tangled: The Musical and a tour of the ship. All magical experiences and opinions are mine alone.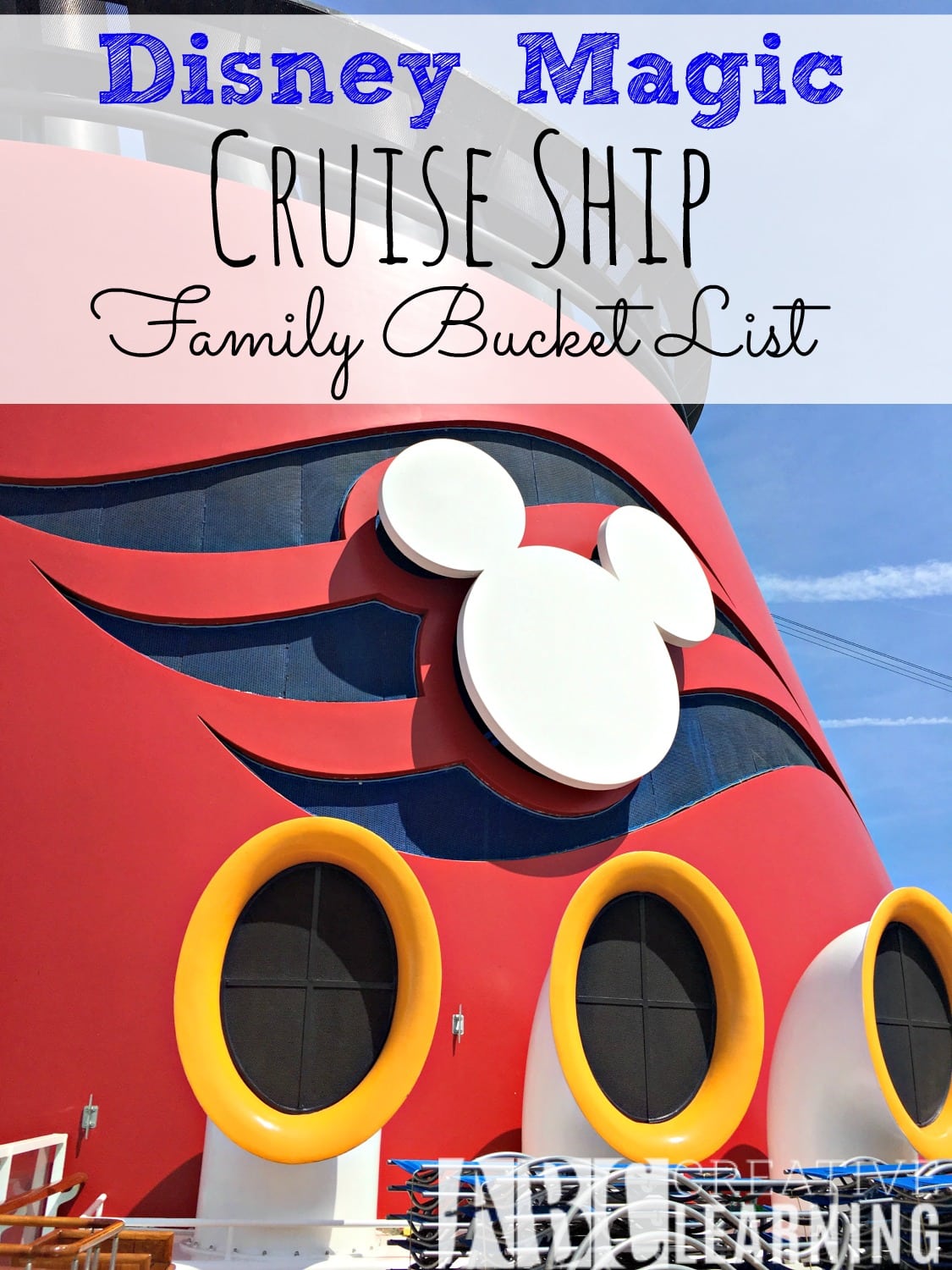 Reasons Why The Disney Magic Cruise Ship Is On Our Family Bucket List
My girls have always wanted to go on a Disney Cruise and we almost did this past year, but plans changed. It's still on our family bucket list to be on one of the Disney Cruises soon! Especially since I had the chance to check out the Disney Magic Cruise Ship and I wanted to share some of the food and fun activities on board. Just in case you and your family have been thinking about boarding one.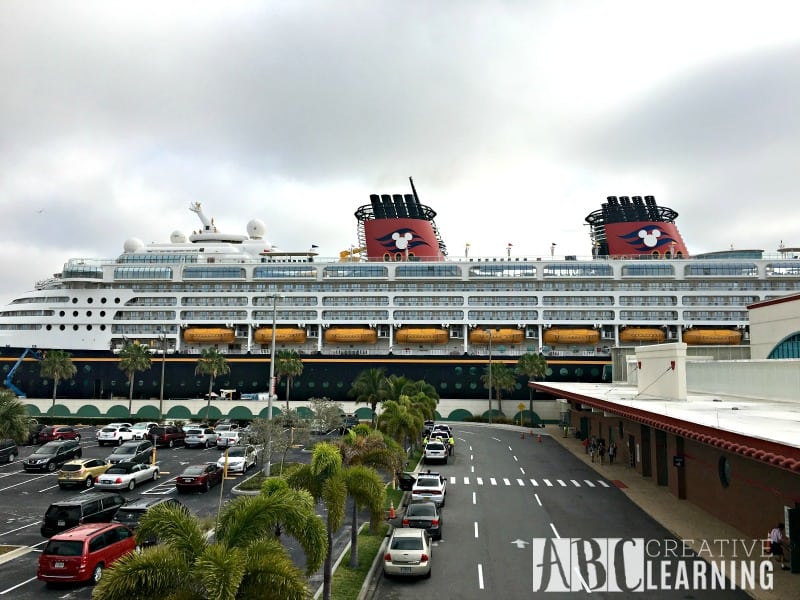 I personally have had the opportunity as a child to actually board Disney's first cruise ship. It was probably one of the best family vacations my parents took us on! Much of the magic hasn't changed, instead, it's all been very much upgraded!
Here are the top 5 reasons why the Disney Magic Cruise Ship is on our family bucket list!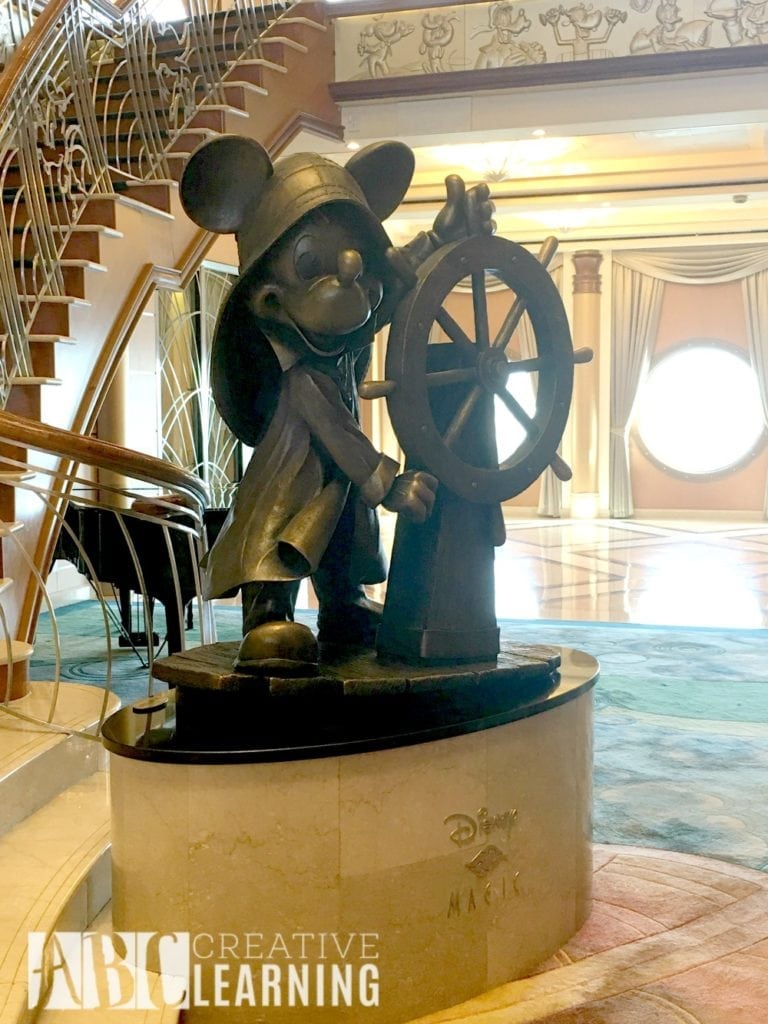 Family Recreation
When do you think Disney you think fun right? Well, that's exactly what you and your family will experience on the Magic! The ship has different areas for the families to enjoy some water fun, like the AquaDunk a drop-out waterslide that extends out from the ship! Imagine sliding down this amazing slide and being able to see the water underneath you
Plus, think about how much fun it would be to watch movies under the stars! YUP! Disney movies are played in a giant movie screen outside over the pool! So you can relax and watch a fantastic movie while the kiddos still have fun playing around!
Plus, there's alas something for your teenagers. They also offer a youth club where your older kids can go check out music, video games, and movies!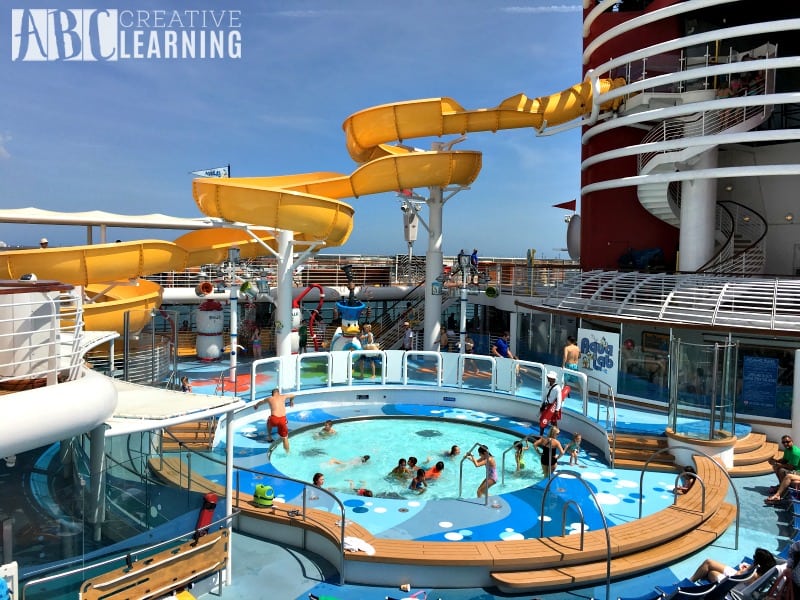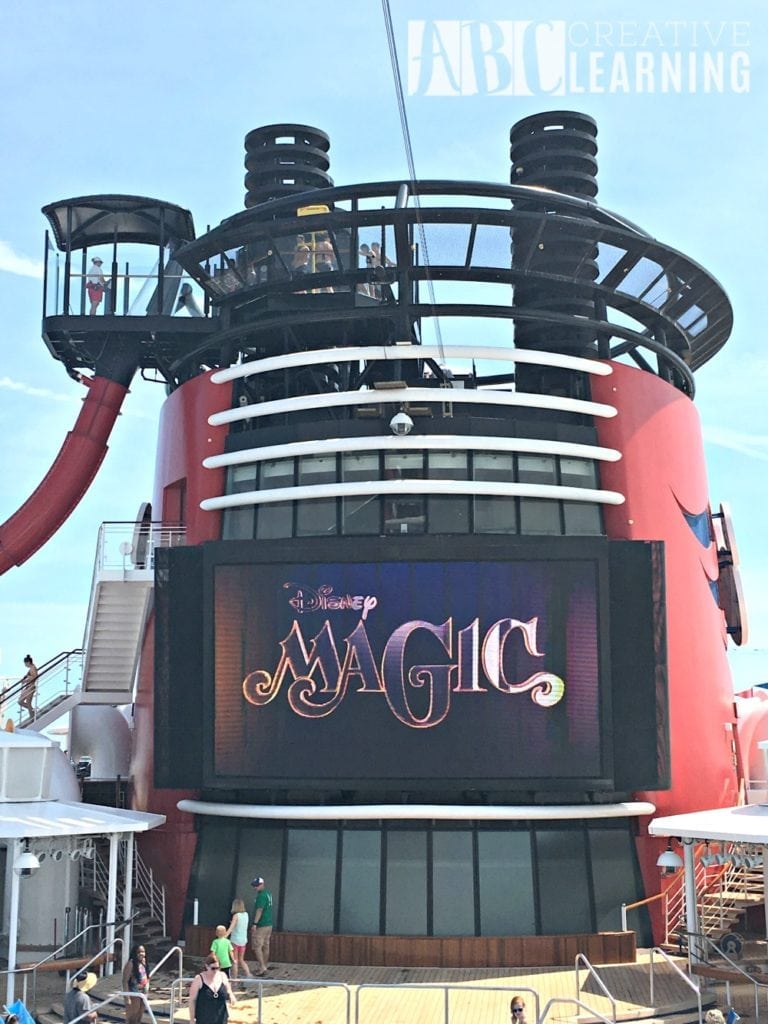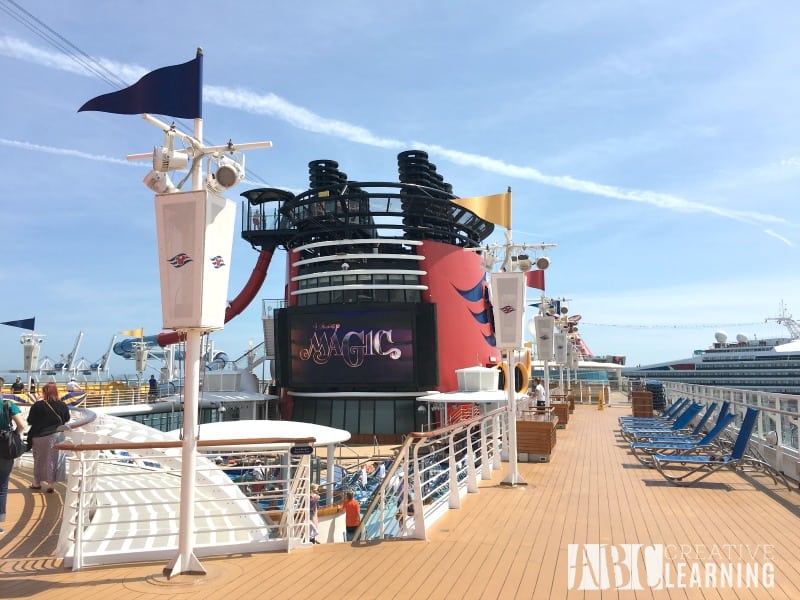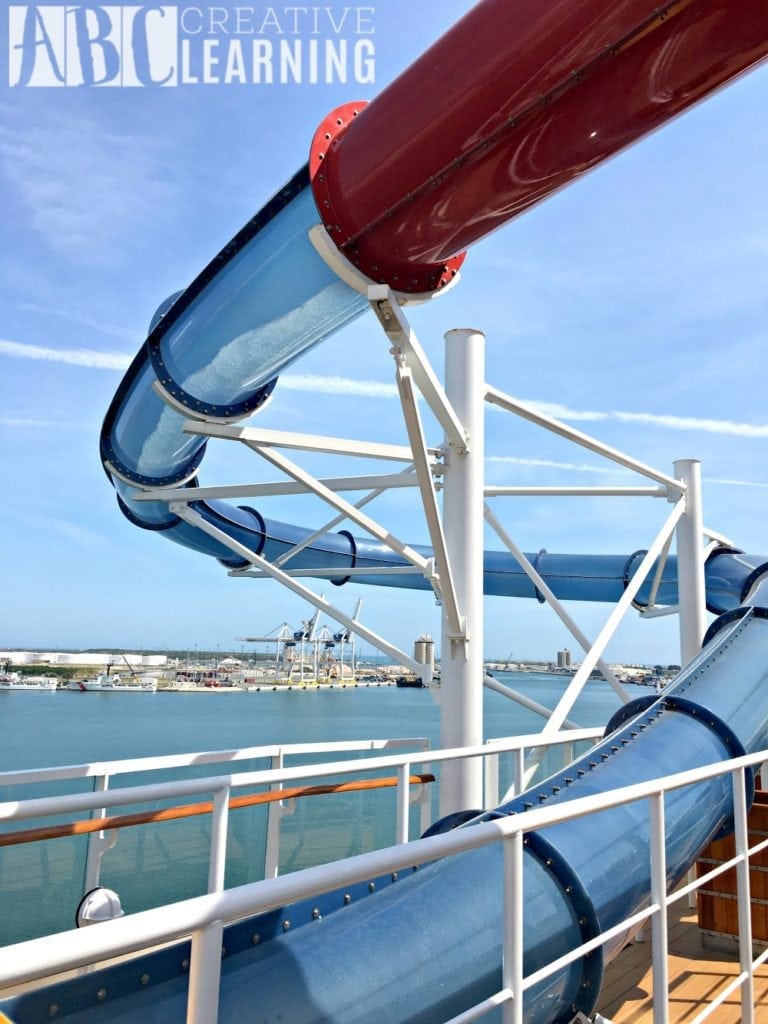 Dining
One of my favorite things about Disney is their food. Yes, especially because our daughter has food allergies. Disney has always been so amazing when it comes to children and making sure that you as a family have the best time possible!
We had the pleasure to actually have lunch in one of the Magic's restaurants, Animator's Palate. I was super excited to see what kind of fun we were going to have and sure enough, as soon as we sat the first thing waiting for us was a marker with a sheet for us to draw our own character.
Later on, during our lunch, we had a huge surprise by watching our magnificent drawings come to life on the screen! I know my girls would have loved that, especially my oldest daughter who loves art.
Here are some of their other restaurants on board the Magic
Lumiere's
Carioca's
Cabanas
Pete's Boiler Bites
Pinocchio's Pizza
Palo – adult only
Room service – 24 hrs.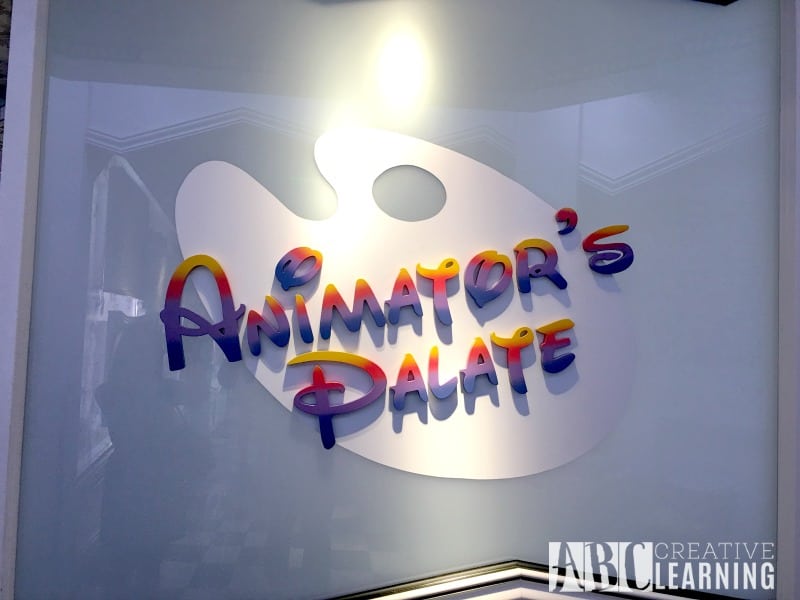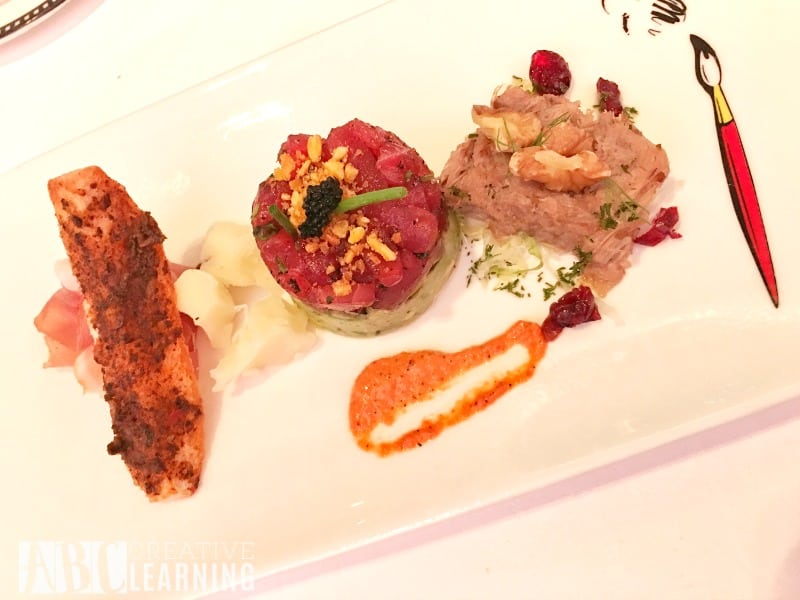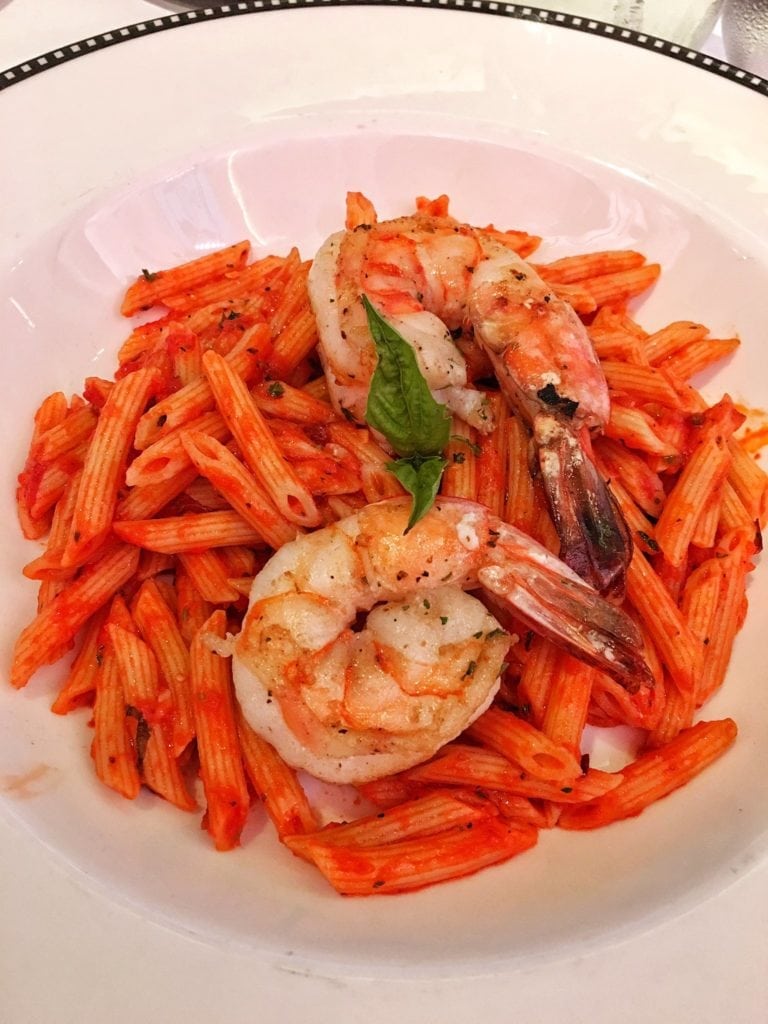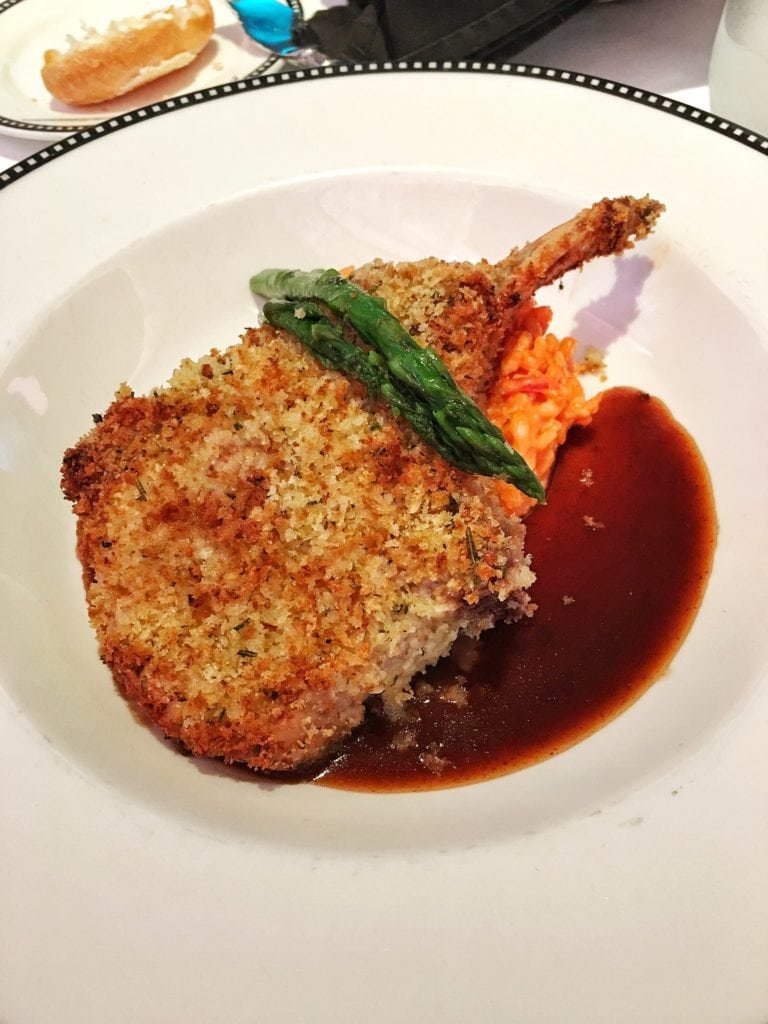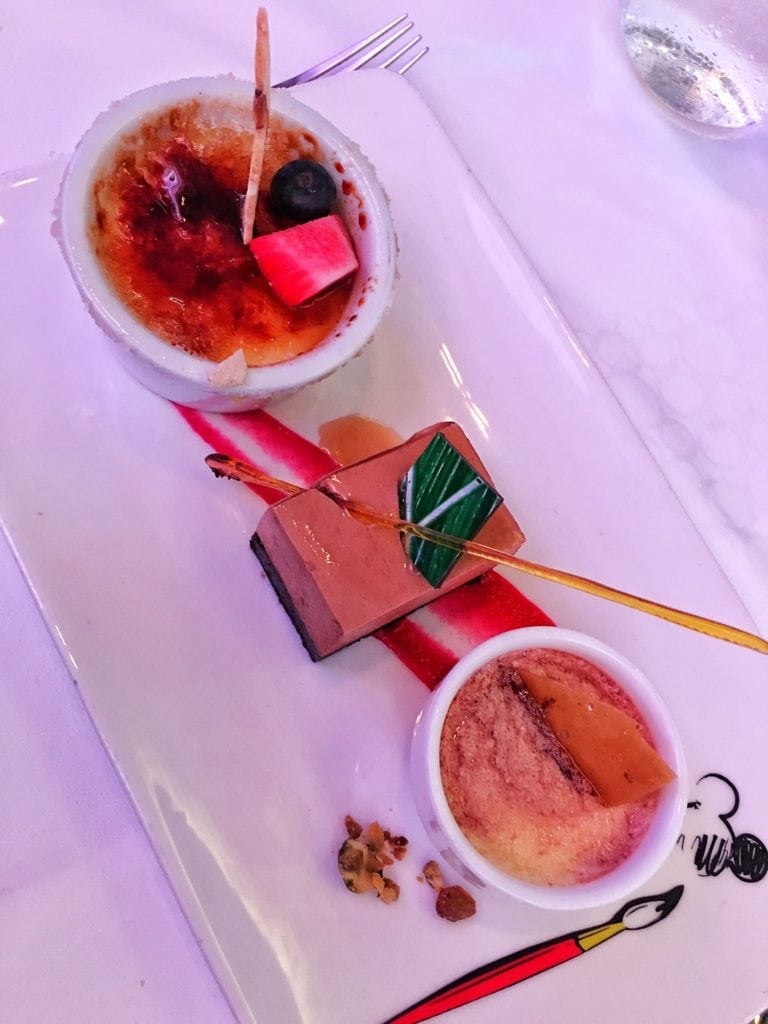 Adults Only
One of the things that I love about the Disney Magic was that they also added things for adults only. Sometimes you just want to get away for a few hours with your loved one or a friend during your vacation. Disney makes it easy for you with an adult only pool area, dining, piano bar, spa, fitness room, and even a nightclub.
The more I think about it, I might just have to bring my mother in law with me to watch the girls a few hours a day. Hmmm… let me think about that! Oh, yeah Disney also offers an awesome kids club! What was I thinking?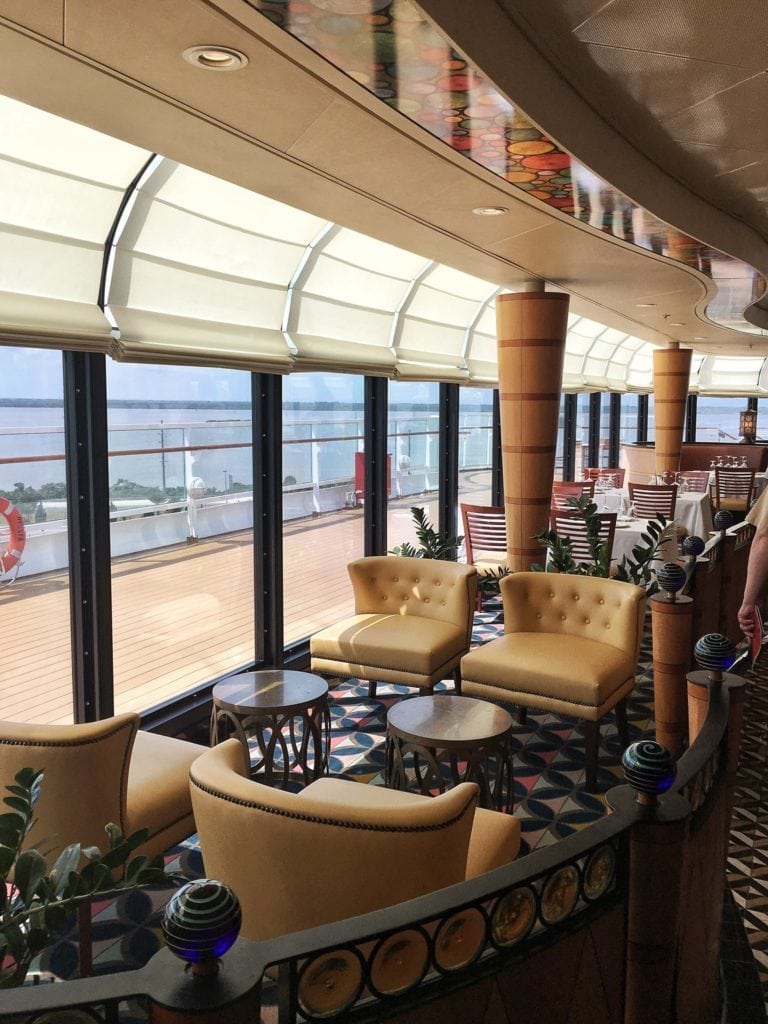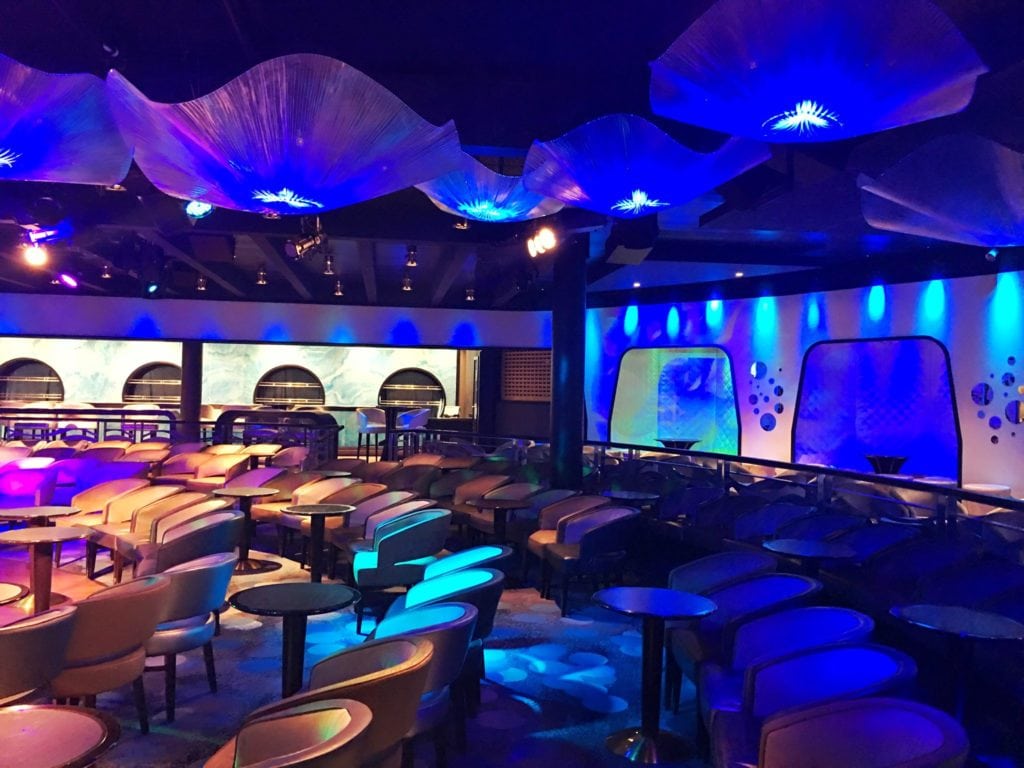 Kids Club
I can just imagine the fun my girls would have hanging out in the kids club a few hours a day! They can choose from hanging out in rooms like the Disney Oceaneer Club, Disney Oceaneer Lab, and It's a small world Nursery (for the babies).
I don't know about you, but I would love to hang out in a room where Tinkerbell or Woody are the main themes. Seriously, check out how cute this indoor Toy Story playground is! Definitely hours and hours of fun, while the grown ups get some time together!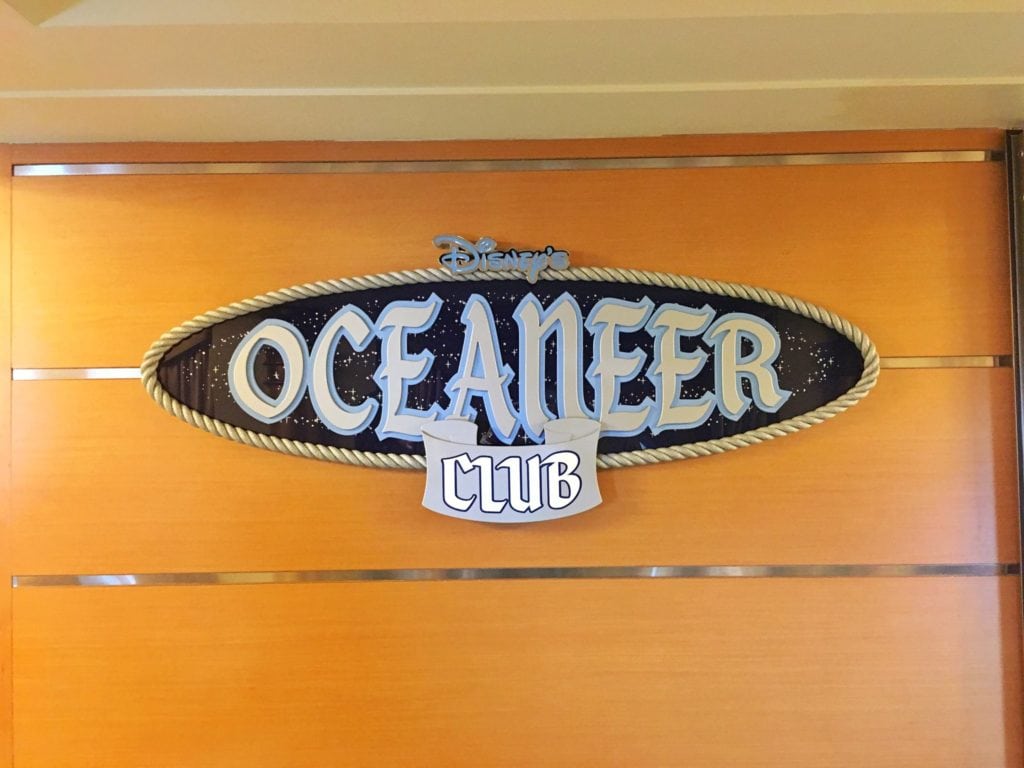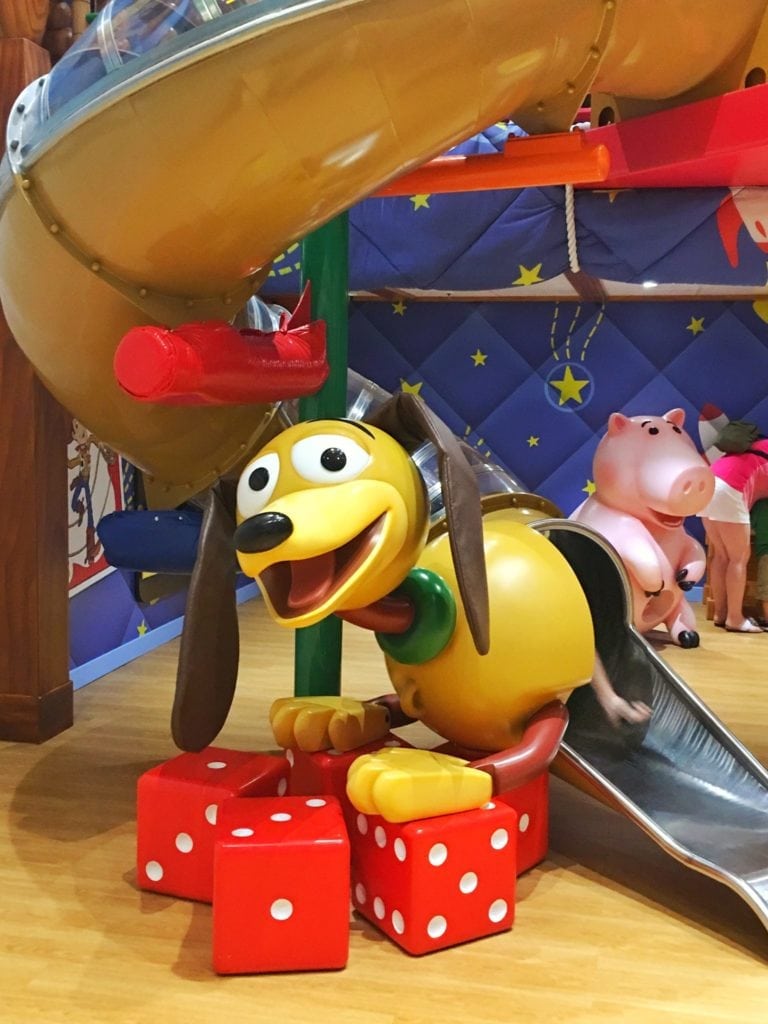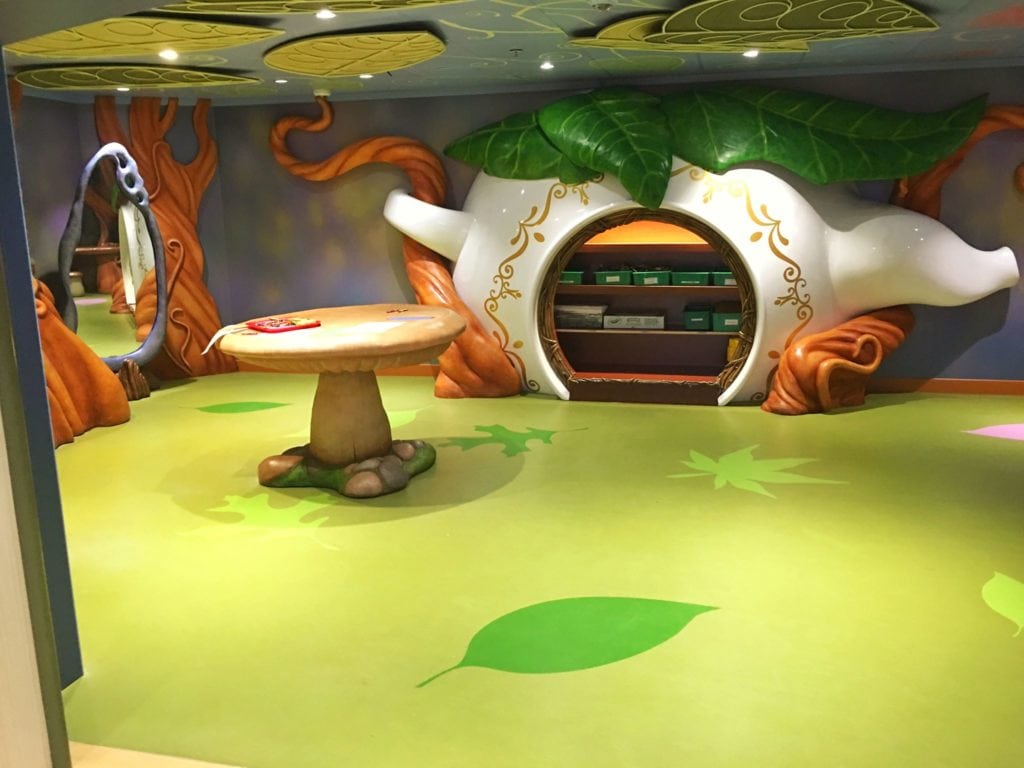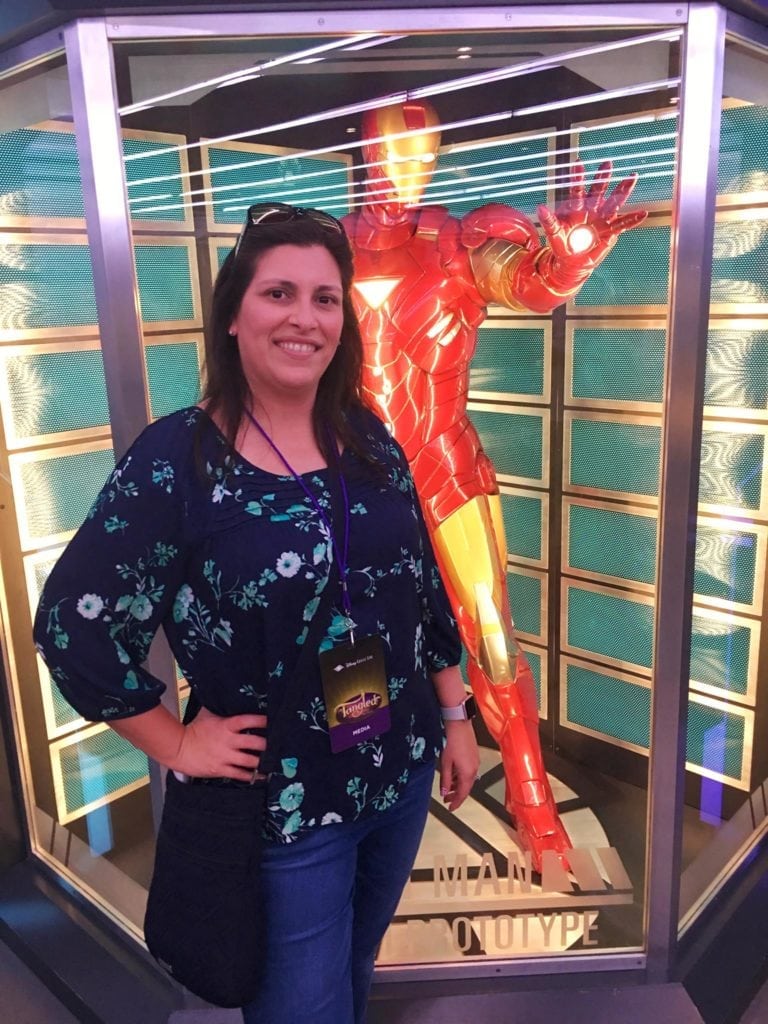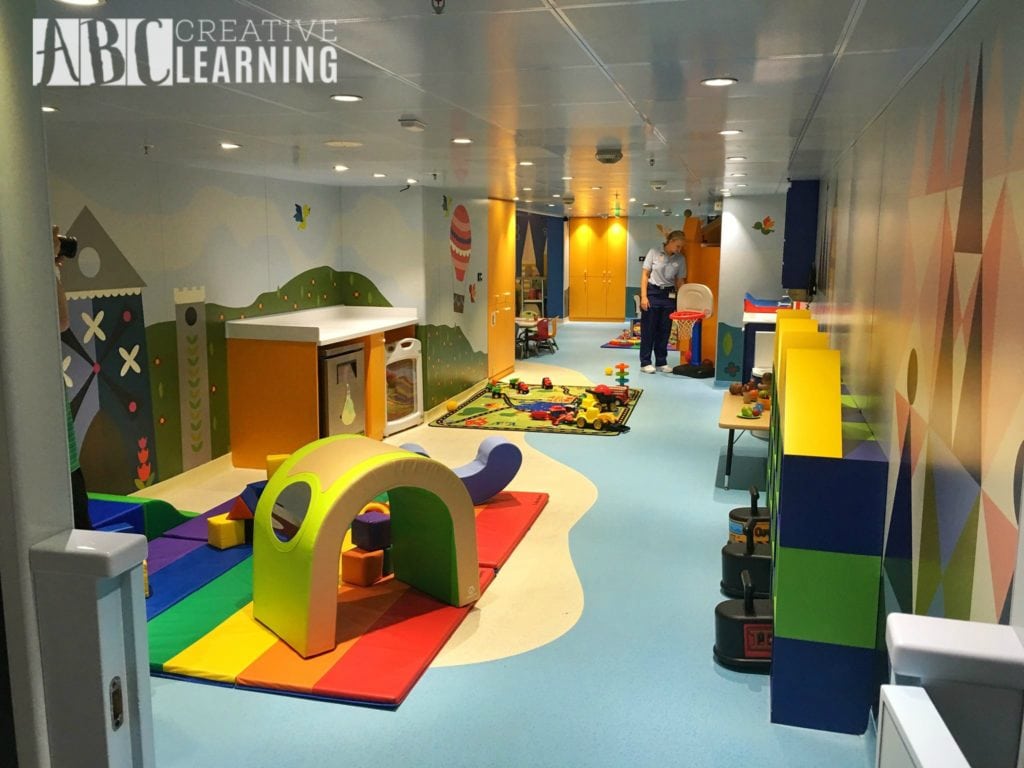 Shows and Entertainment
As I mentioned above, the reason I was visiting onboard the Disney Magic was to check out one of their newest live shows, Tangled: The Musical, which is a must-see, but they have tons of other shows available as well in the Walt Disney Theatre.
Like the dazzling Twice Charmed: An Original Twist on the Cinderella Story and Disney Dream -An Enchanted Classic. Plus, if you love watching family movies together, then you are going to love watching some of the newest Disney releases right on board the Magic in their Buena Vista Theatre with Dolby Sound and digital 3D!
Of course, we can't forget the one thing that every single child looks forward to when visiting Disney and that's character meetings! Meet some of your favorite Disney characters right on board the ship during your stay.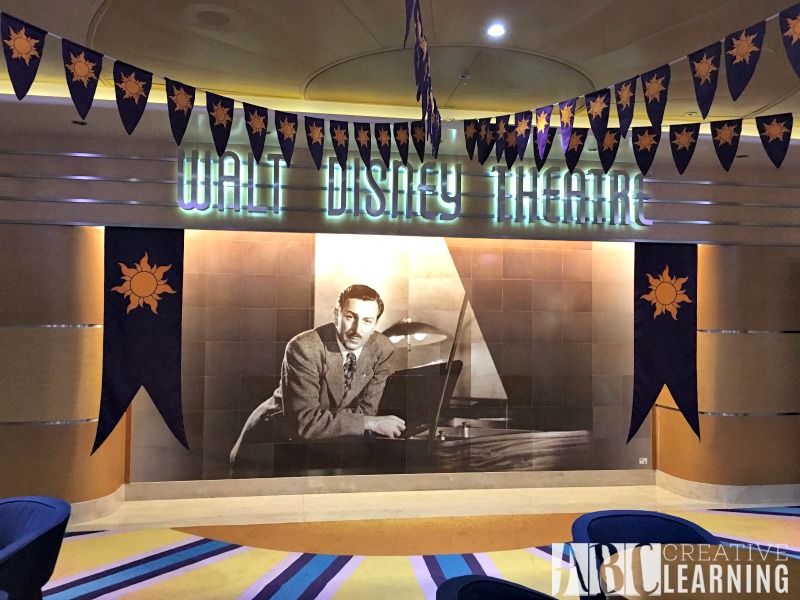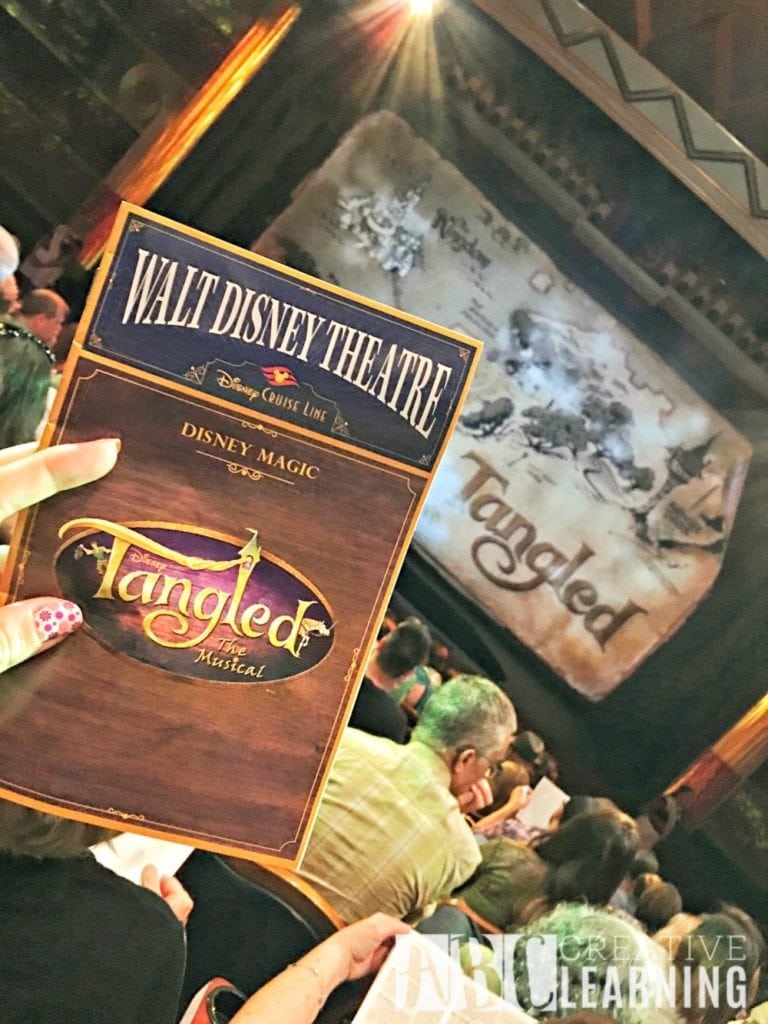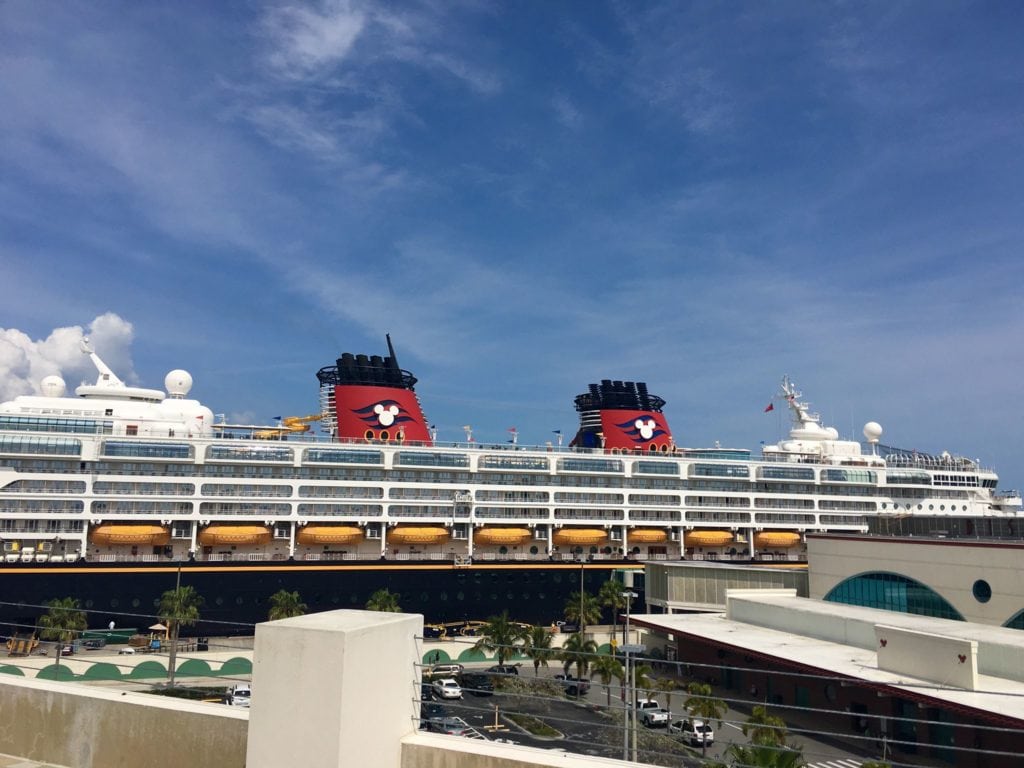 As you can see there are so many reasons why the Disney Magic Cruise Ship is on our family bucket list! There's something for everyone in the family! Make sure to check out the Disney Cruise Website for more details on ships and to book your amazing vacation!

You Are Also Going To Love:
If you loved reading about all the reasons why the Disney Magic Cruise Ship is on our family bucket list, then you will also love the following Disney articles I have put together for you:
Which Disney Cruise Ship have you traveled on or would like to take your family on?