Disney Springs Bibbidi Bobbidi Boutique experience is one of the most recommended must-do activities when visiting Walt Disney World. As a family who loves Disney, have been annual pass holders, and know every song to every Disney movie I hope this parents guide helps you create the most memorable princess moment with your little girl. Especially tomorrow when we celebrate International Day of the Girl with the Dream Big Princess initiative! So, parents get those princess outfits ready! Thank you, Walt Disney World Resorts, for inviting my princesses to create unforgettable memories. All magical opinions are our own.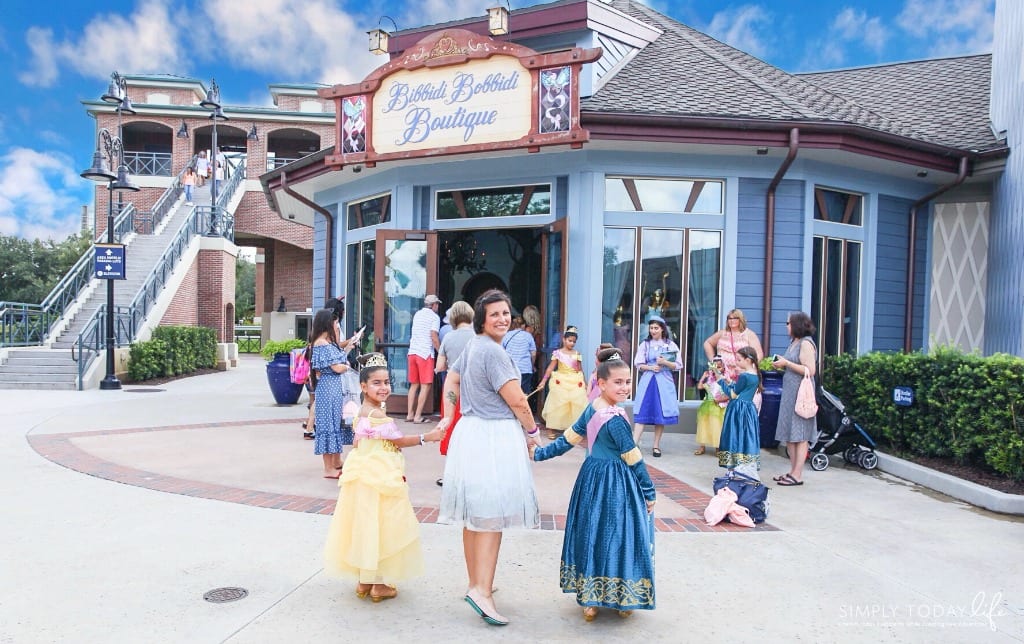 Disney Springs Bibbidi Bobbidi Boutique Experience | A Parents Guide
I will admit that this is one of the Disney activities that we had not had the opportunity to experience yet. I say we because the Bibbidi Bobbidi Boutique princess transformation not only inspired my girls to stand taller, but it made me realize the true power my two little girls have in their hands. They are our future and just by looking at them I know that they will change the world. As I watched in awe my brave, sweet, and smart girls got transformed into what I already knew they were. Tears don't even begin to express how I was feeling. Even a Disney photographer grabbed a photo of this emotional moment as I looked at my daughters growing before my eyes. I will cherish this photo of myself and look back one day because I know they will bring light into this world!
Now that I've made every mom want to fly to Florida today and get a Disney Springs Bibbidi Bobbidi Boutique makeover for their daughters, let me share my parents guide on how to make your experience the best.
Ask Your Daughter Who Her Favorite Princess Is and Why
The purpose of taking our daughters to get a Bibbidi Bobbidi Boutique princess transformation is because they want to dress up as their favorite princess or heroine. Ask your daughter why they chose that specific princess and what are some of the qualities that they love about that princess. You want your daughter to see herself in the princess she chooses because take my word for it, they will NOT want to take off any of the costumes! In reality, we want our daughters to see those same qualities in themselves and sometimes with our busy lives we forget to remind them that they are just like Merida or Belle.
My oldest daughter dressed like Merida and when she described Merida in her eyes, I see my daughter. Brave, fierce, and courageous! In the end, she was really describing herself without even realizing it. It's our job to remind them of how amazing they are and in my eyes, she is my Merida! Okay, getting that box of tissues again!
Be In The Moment With Your Daughter
This is where I tell you to put the camera down, sit down on the couch, and enjoy every second of this transformation with your daughter. Purchase the Photo Pass and allow one of the Disney photographers to take pictures of this amazing moment. Yes, pictures are fantastic ways to look back on this experience, but it's the emotions and what you are feeling that you remember when looking at these photos. Okay, okay you can snap a few, but my point is to be present and in the moment with your daughter.
For me, this day was a transformation for them and also for me. It made me realize that they are more than amazing little people and with the determination, they both have, the world is going to be a better place because of them. You don't want to miss a second of their expressions, emotions, and excitement as they see themselves turn into one of their favorite heroes. In reality, that's who these princesses are to our daughters. They are heroes to them.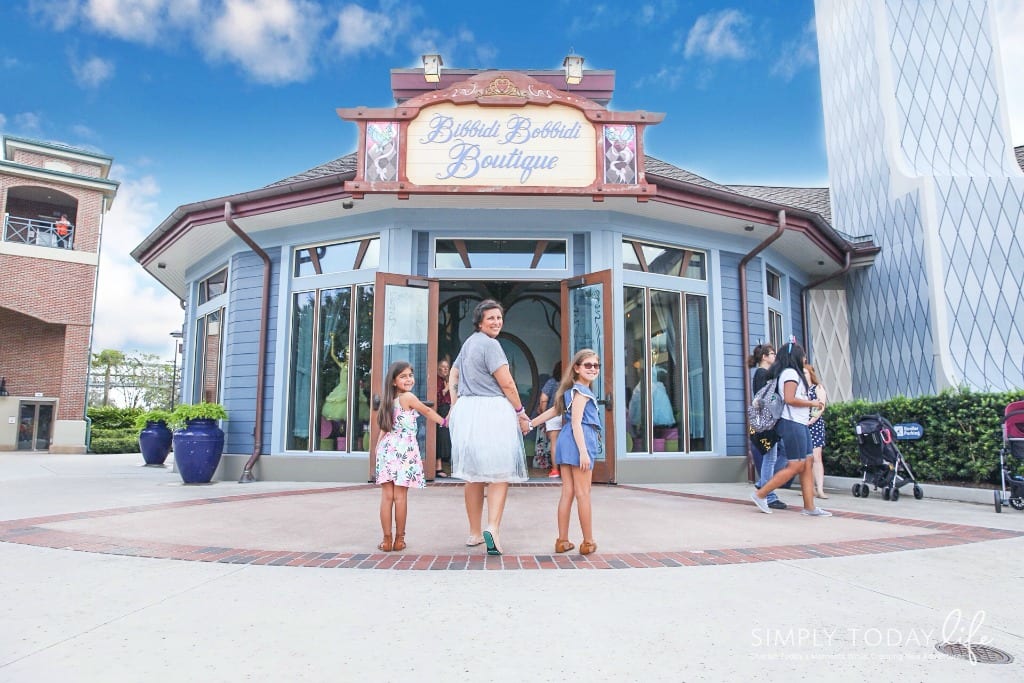 Allow Yourself To See The Amazing Mom You Are
Ugh, as I'm sitting here writing this part the emotions get to me. Yes, I'm bawling so excuse me as I grab a box of tissue again! As moms, we are so hard on ourselves and this Dream Big Princess is as much for you as it is for your daughters. So, allow yourself to admire your amazing daughters. Allow yourself to see yourself in them. Allow yourself the grace of all the hard work you have done as a mother. I look at my beautiful girls and I see that all the hard work I've put into parenting has paid off. How can it not? They are absolutely perfect in every way!
I hope that the Dream Big Princess not only inspires young girls to follow their dreams but for moms all over to know that they are amazing. That we are their role models and they are learning by watching us. Moms, Be Strong, Live Life, Love, and remember it's okay to make mistakes. It's when we get up, dust our pants, and try again the lesson we need to teach our children.
If you thought you were going to get one of my regular parents guides to Walt Disney World travel tips, you were in for a surprise! Huh? I hope that although it's a bit different than any of my other parent guides to Disney it has to allow you to see that these princesses are amazing because they have a mother who loves them unconditionally and with or without the princess dresses, in our eyes, they will forever be our princesses! Now, you tell your daughter(s) to Dream Big Princess and join us in telling the world!
Dream Big Princess Campaign
Starting today, October 10th through November 20th, each like or share of a public photo or video with #DreamBigPrincess on Facebook, Instagram or Twitter will unlock a US $1 donation from Disney Worldwide Services to Girl Up, the United Nations Foundation's program supporting girls' leadership and empowerment (minimum donation: $500,000/maximum donation: $1 million).
The initiative is part of Disney's ongoing Dream Big, Princess campaign encouraging kids everywhere to dream big by highlighting key story moments and inspiring qualities that each Disney Princess showcases through her adventures, such as Merida's bravery, Cinderella's kindness or Tiana's perseverance.
We couldn't think of a better reason to dress up and inspire future generations everywhere!
Join the Dream Big Princess movement starting tomorrow October 11th, along with the United Nations' International Day of the Girl. Share with your daughters this video, celebrating the inspiring stories and words of advice from female trailblazers across industries and around the world, captured by 21 talented young women from 13 countries.
Share below who you and your daughters will be dressing up as! I would love to know how you Dream Big Princess! I can't wait to see you share!

You Are Also Going To Love:
If you loved reading about our Disney Springs Bibbidi Bobbidi Boutique Experience, then you will also love the following Disney events I have put together for you:
How will you and your daughters Dream Big Princess?