My youngest daughter is absolutely obsessed with play dough! That's why I had to make this amazing homemade playdough recipe for fall with essential oils. We make it twice a week for her because she loves it that much, plus when we make it I know exactly what's in it. Plus it's been really fun making them using essential oils and food seasonings to create different fall scents.
This post may contain affiliate links.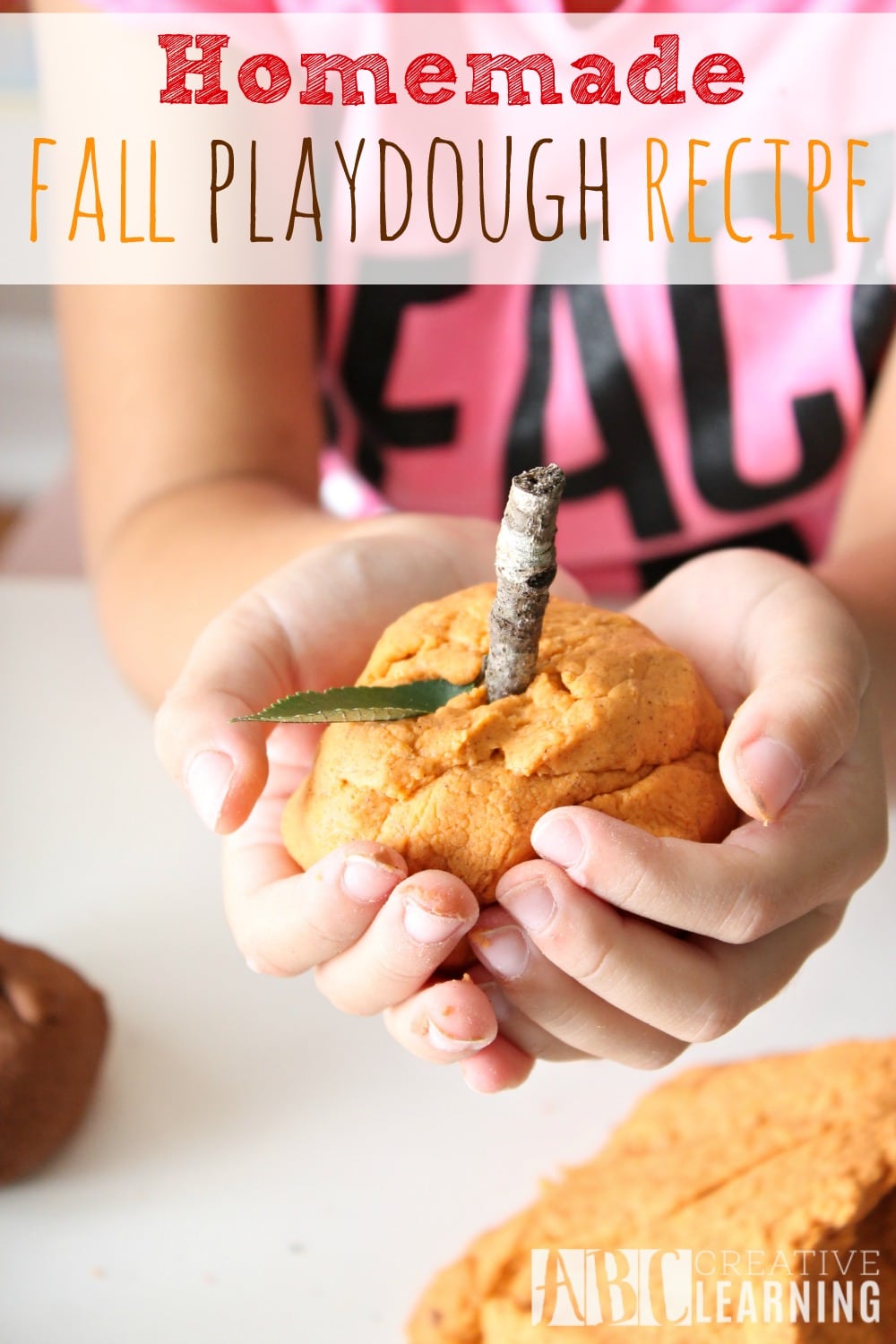 The Best Homemade Playdough Recipe For Fall
My daughter loves playdough so much that I found myself at the store almost every single week purchasing new playdough for her in different colors and textures. Instead of having to run this oh so special errand every week I decided that I would involve her in making her own playdough.
Well, all I have to say is that I have created a monster because that is how we came about this fun recipe! She asked if we could do some fun fall play dough, well she specifically wanted pumpkin playdough so that she could create mini pumpkins and of course when she said that my mind just started whirling with fun fall playdough recipes! Including ideas to use some of our essential oils!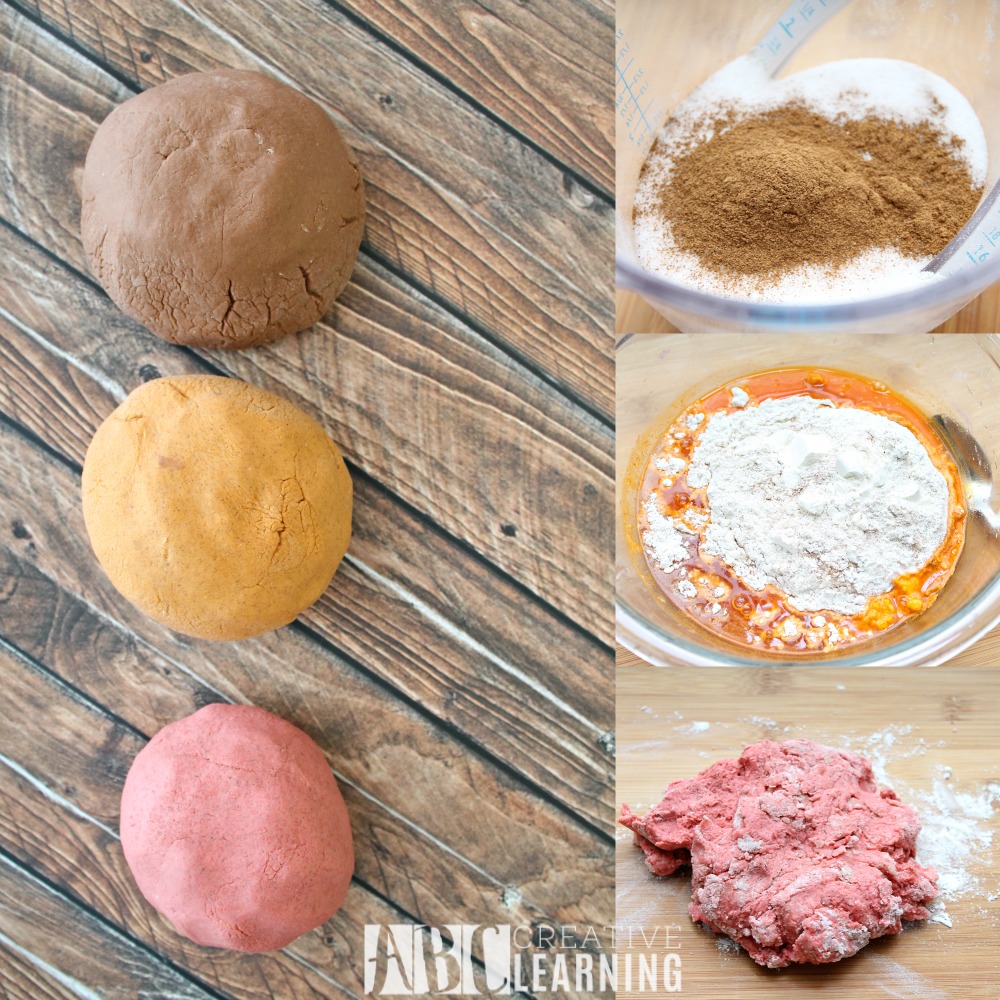 Ingredients needed to create fall scent play dough
The ingredients below will make 1 ball of play dough.
1 Cup of flour per scent of playdough
1/2 Cup of salt
2 teaspoon of cream of tartar
1 Cup of boiling water
2 Tablespoons of vegetable oil
Food coloring (red, brown, orange)
Playdough Fall Scents
1/2 Teaspoon of Apple Pie Spice (apple scented)
1/2 Teaspoon of Pumpkin Spice, Nutmeg, and All Spice (pumpkin pie scented)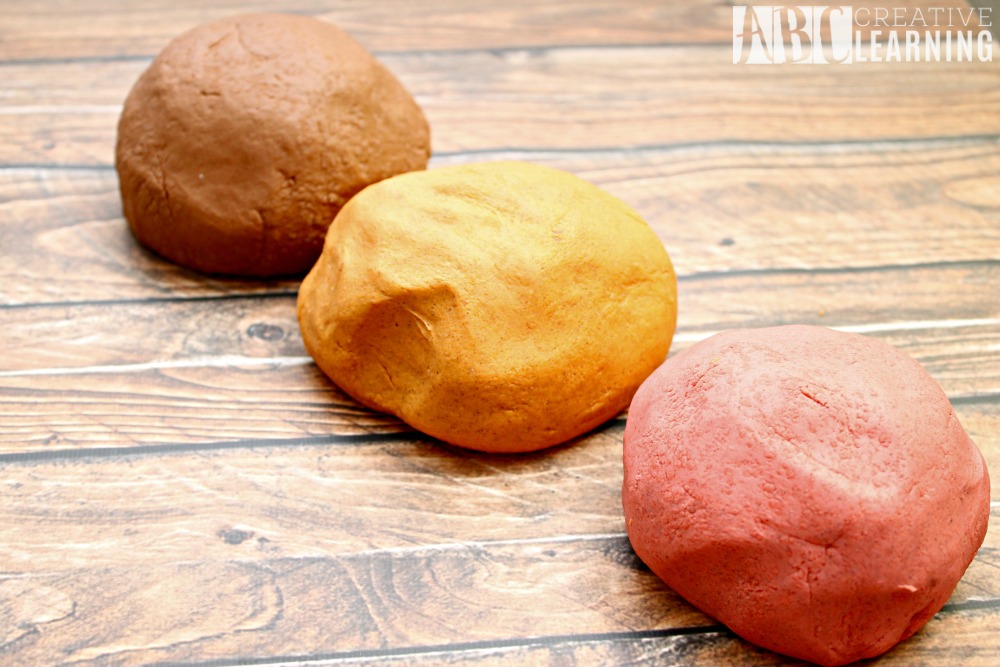 You can also use essential oils such as Cinnamon Bark to give it a nice cinnamon fall smell! I suggest about 1-2 drops of essential oils, no more than that. The essential oils are pure and just a drop or two will do the trick!
In a pot boil about 6-7 cups of water.
Add all your flour, salt, cream of tartar, and apple or pumpkin spice in a bowl. Mix well.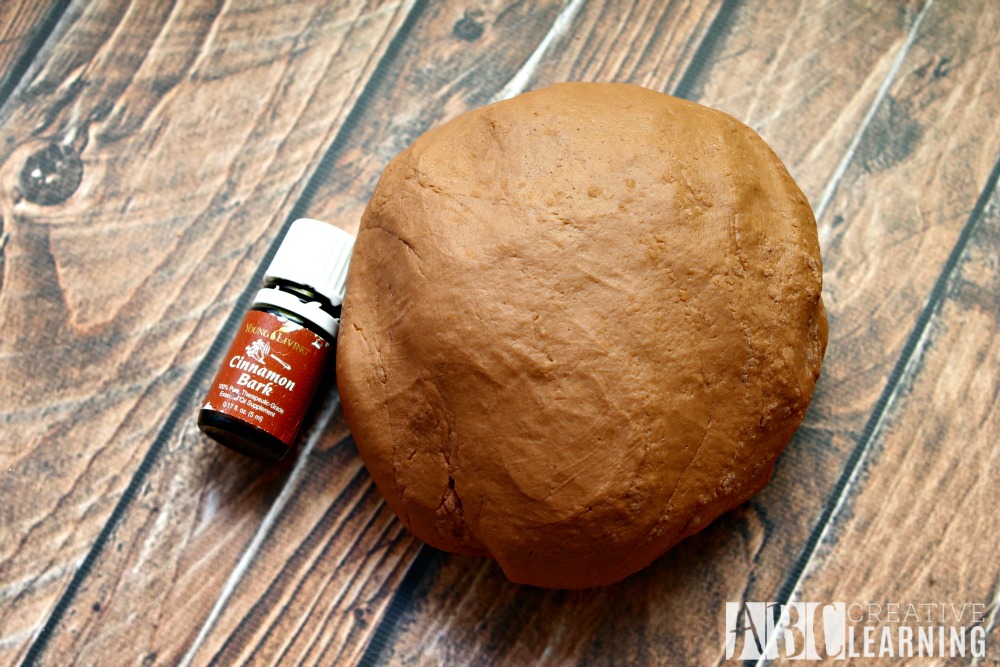 In a separate bowl add 4-6 drops of food coloring. If you are doing a pumpkin go ahead and add orange food coloring to your bowl, then carefully scoop out a cup of the boiling water and pour into the bowl with the food coloring. Please, be very careful with children around!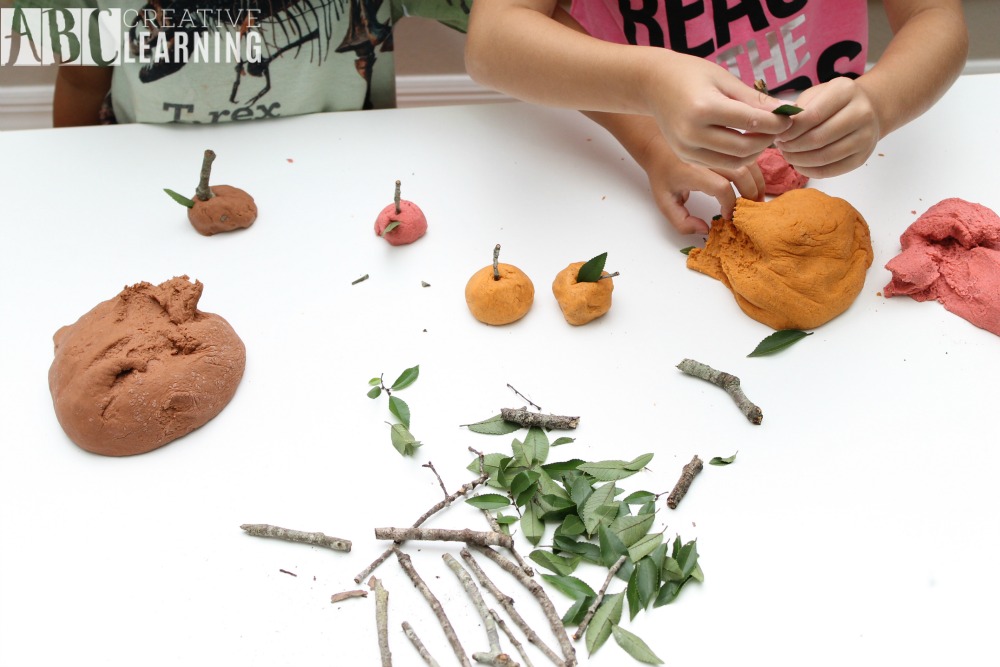 Once your food coloring is all mixed go ahead and pour that hot water in the bowl with your flour and other ingredients. Mix well until all ingredients are combined. Personally, I think it works best when you use your hands. Don't worry, the hot water cools down pretty quickly.
Repeat for all the other scents and colors you would like to make.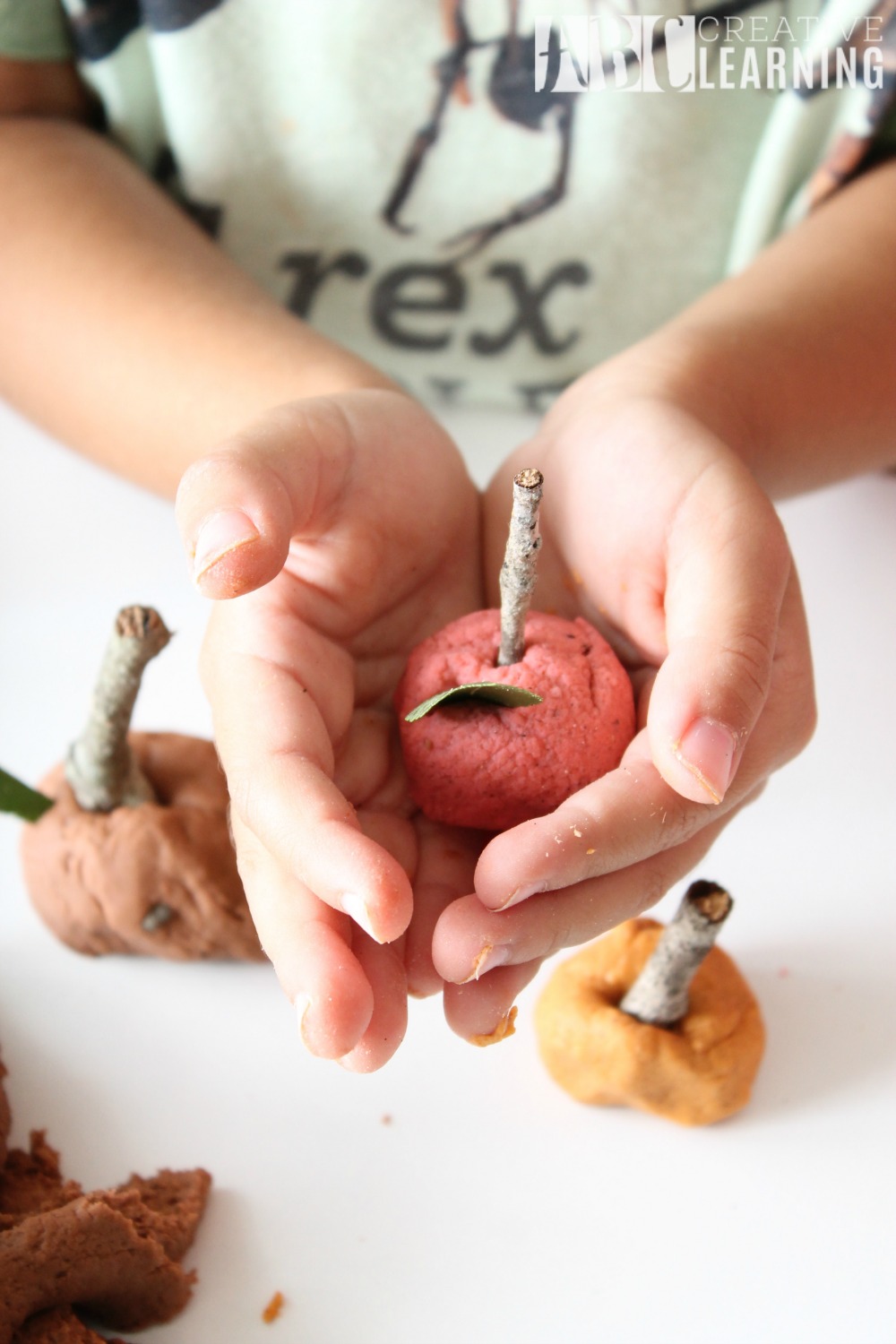 The next step is to allow your children to enjoy crafting and creating with their playdough! My girls decided they wanted to go outside and pick up some leaves and sticks to create apples and pumpkins. They had so much fun and honestly, I was just surprised with the imagination that these two little girls have!
I hope that they don't lose that love of nature and the wild imagination that they both have! Just listening to them talk and create scenarios is just absolutely brilliant, if I do say so myself!

Make sure to also check out our Playdough Recipe inspired by Pixie Hallow and Tinkerbell herself and to of course follow me on Pinterest for more fun craft activities like these!
Follow ABC Creative Learning's board Best of ABC Creative Learning on Pinterest.


I know that my girls absolutely love making things from scratch and getting their hands dirty, so I know that your kiddos and you will enjoy it as well. Just be careful, you might just love it so much that you find yourself making playdough of every color, scent, and texture imaginable!
You Are Also Going To Love:
If you loved this Homemade Fall Playdough Recipe, then you will also love the following Fall articles I have put together for you:
Have you tried making your own playdough recipes?

SaveSave
SaveSave