Easy Paper Plate Apple Tree Craft for kids is a perfect addition to our activities next week! You only need a few materials, and the kids will love them. Plus, I have collected all of our Paper Plate Crafts in one spot, so check it out for some more fall inspirations.
Paper Plate Apple Tree Craft For Kids
My youngest favorite thing to do is crafts, especially if there's paint involved.
I love creating paper plate crafts, and I think our apple tree turned out so cute.
Plus, it was super easy to create, and it was great practice for their fine motor skills and crafting creativity.
This post contains affiliate links.
Materials Needed For Apple Tree Craft
Instructions To Create Paper Plate Apple Tree
Paint one of the paper plates green and allow it to dry completely.
Take the second paper plate and cut it in form of a tree trunk, then paint it brown.
You could also paint the paper plate first, trace the tree trunk, and allow your child to practice fine motor skills by cutting out their tree trunk.
Once both plates are completely dry, staple the green plate over the tree trunk. You could also glue on the trunk, but it takes a while to dry, and my girls were not patient enough for that.
Go ahead and glue your apples (pom-poms) on your tree. You can also make this a counting activity for your preschooler.
Tip: To resue your apple tree for a counting activity, add velcro on the green paper plate and the pom poms.
This way, your child could easily take them off and on. Making it great math and fine motor skills activity.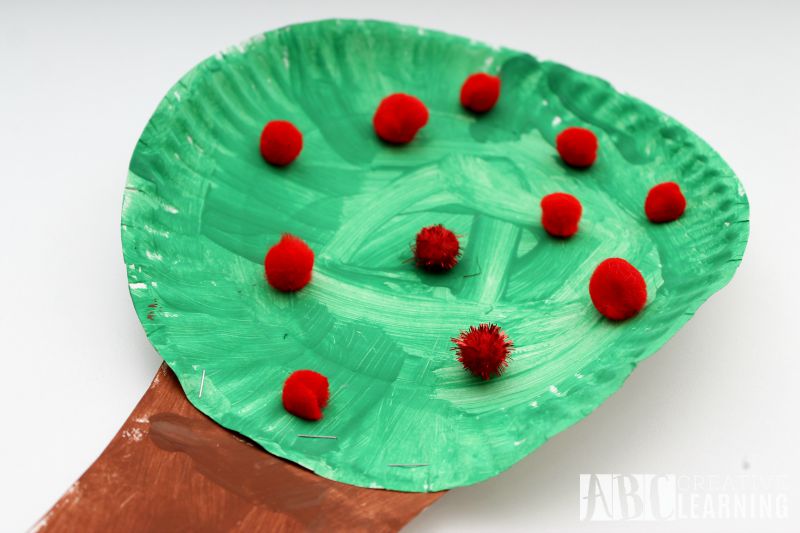 My youngest loved making this tree and counting the pom-poms.
This makes a fun but easy activity craft to create at home or in your classroom.
You can make it during spring lessons or even fall activities!
Educational Ideas with Apple Tree Craft
Math counting
Sorting by colors and shapes if you use larger pom-poms
Fine motor skills practice
Counting apples
Learning about plants during spring
Fall lesson when learning about the seasons changing
I just love how it brings a bit of fall into our home! We also love how these Paper Plate Apples and Fall Trees turned out!

You Are Also Going To Love:
If your kids love this Paper Plate Apple Tree Craft, then they will also love the following apple and fun craft activities I have put together for you: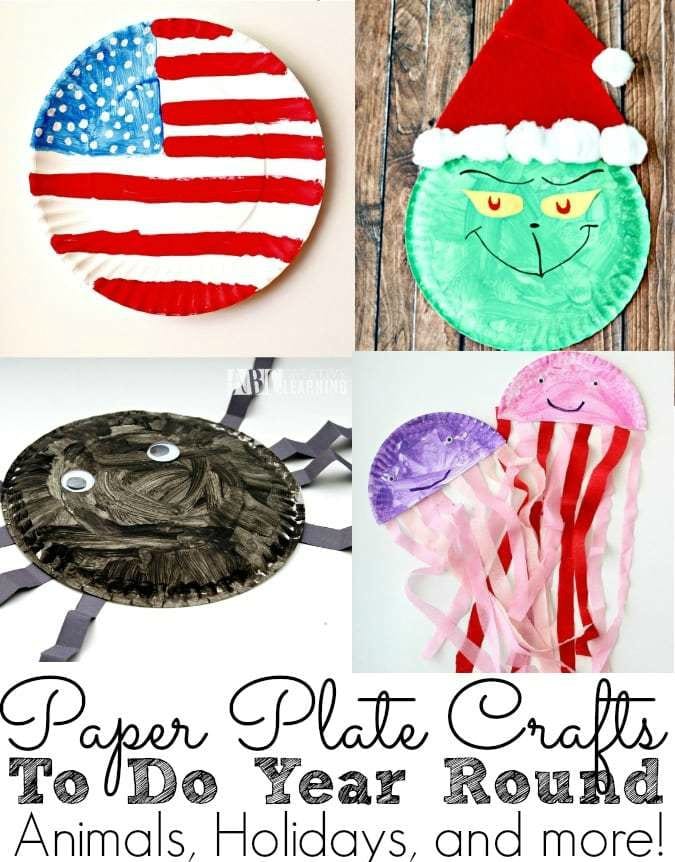 Have you started creating apple crafts in your home?

*First published September 2015*