This week we have been doing some fun apples crafts and lessons. I know… I know… Fall's not here yet, but apple crafts are just so much fun! Also, with my oldest attending a homeschooling program once a week it gives the little one some mommy time. This week we are working on a Toddler Apple Craft for Fine Motor Skills, perfect for Fall.
This post may contain affiliate links.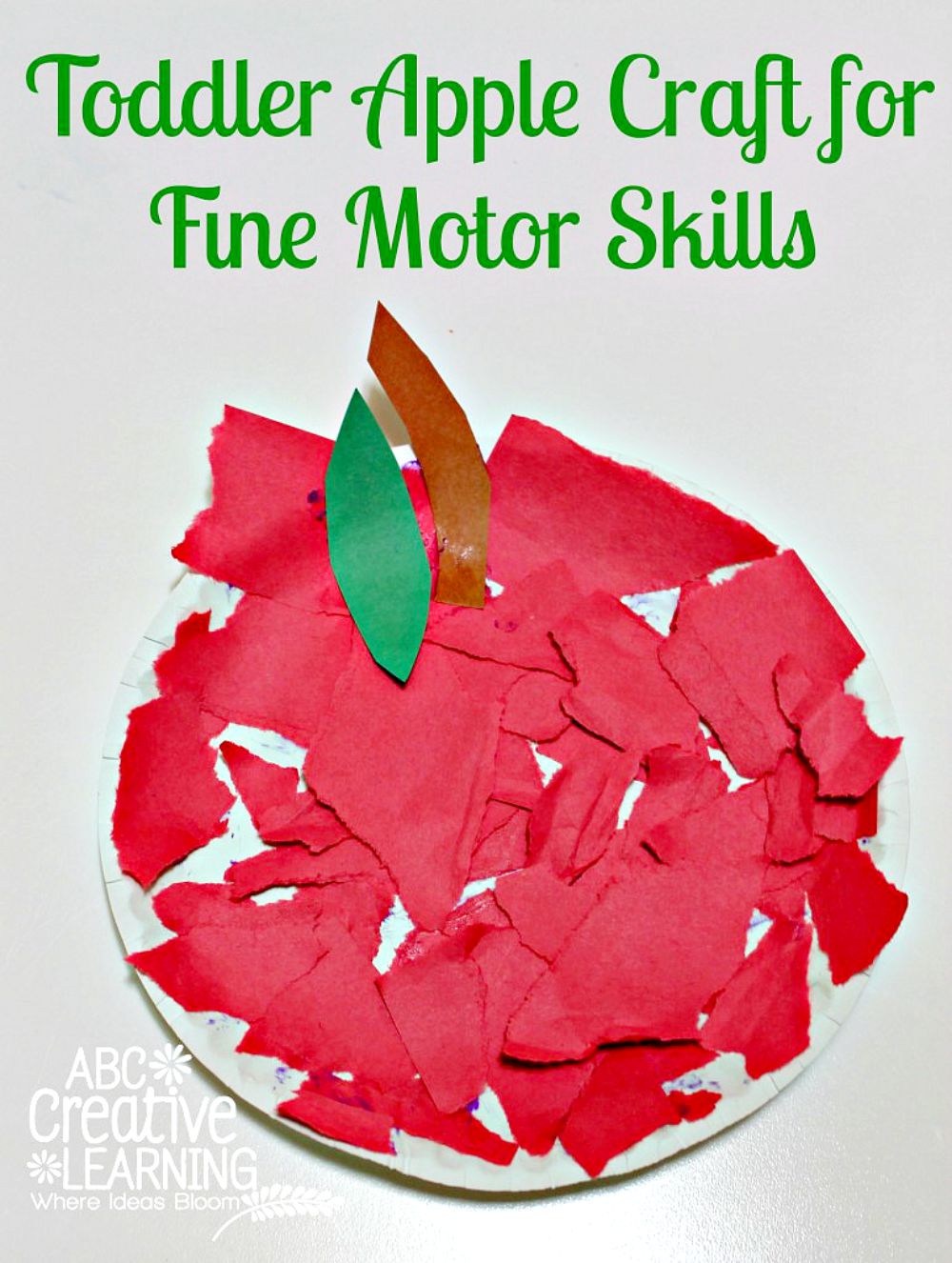 This is a super simple apple craft, but my little one enjoyed it very much. Especially the part where she got to tear paper and use her own glue stick. This craft would also be perfect for when you are homeschooling older children and need to keep the little one's busy. It's a great quiet craft and because they are tearing the paper and gluing everything themselves it keeps them busy for a bit.
Materials Needed: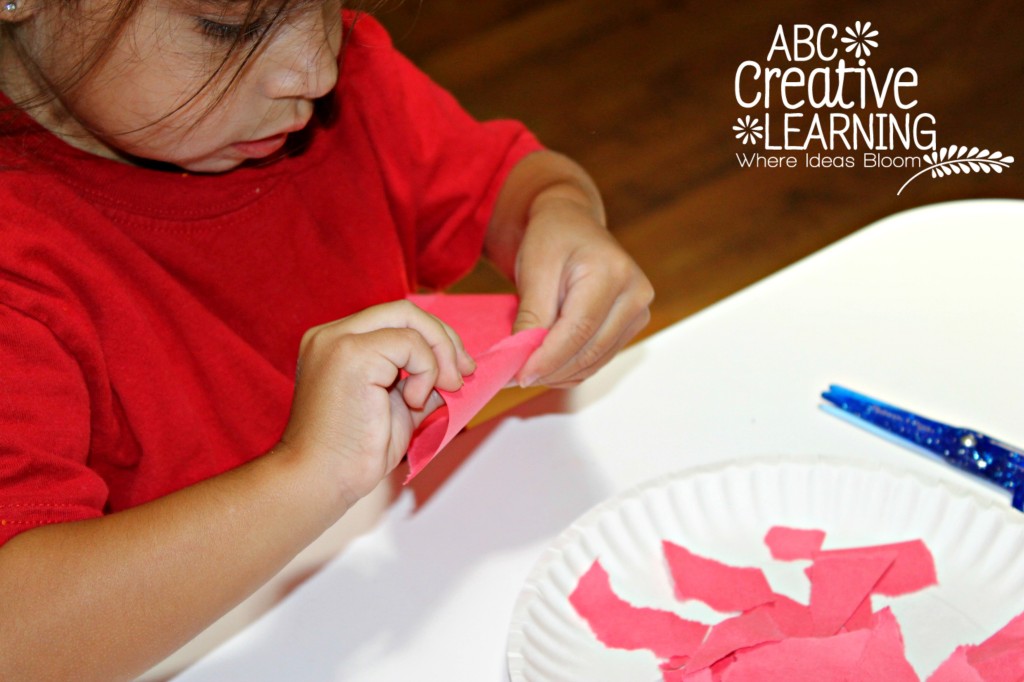 I showed her how to rip and tear her construction paper into pieces and then let her finish it off herself. She really wanted to try to cut the pieces with the scissors, so I let her try, but it was a little too hard for her. I think this worked out much better and she got a chance to work on her fine motor skills.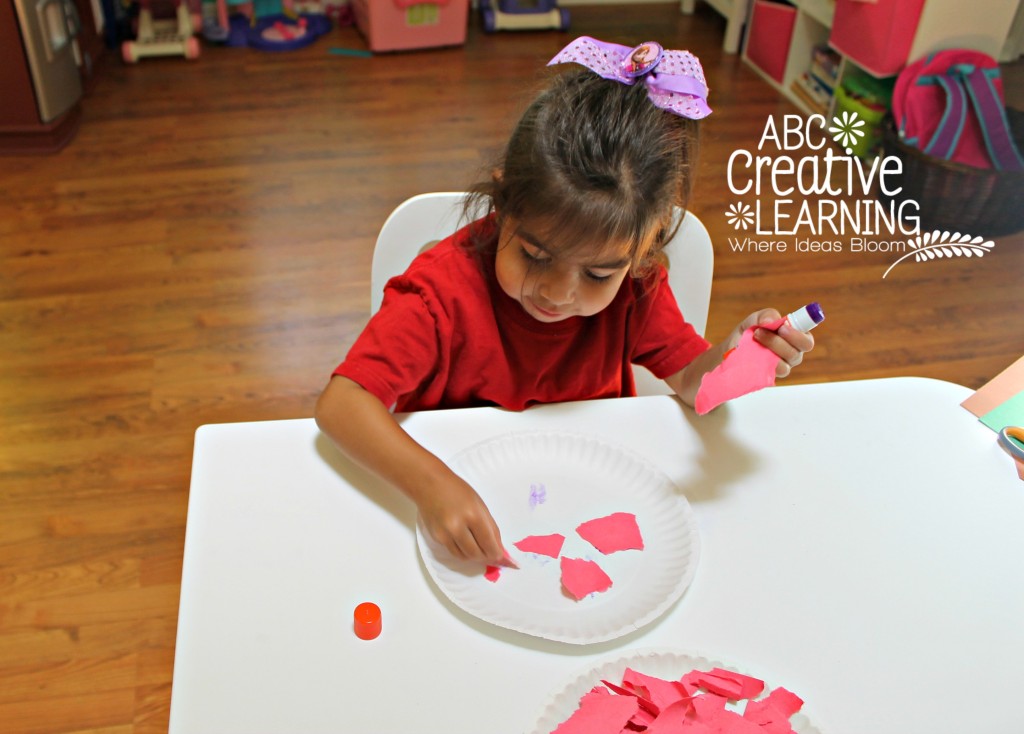 I think the thing she was most excited about was using her own glue stick! Once she had all her pieces I let her glue each piece individually on her paper plate until you couldn't see any white… or until she was finished.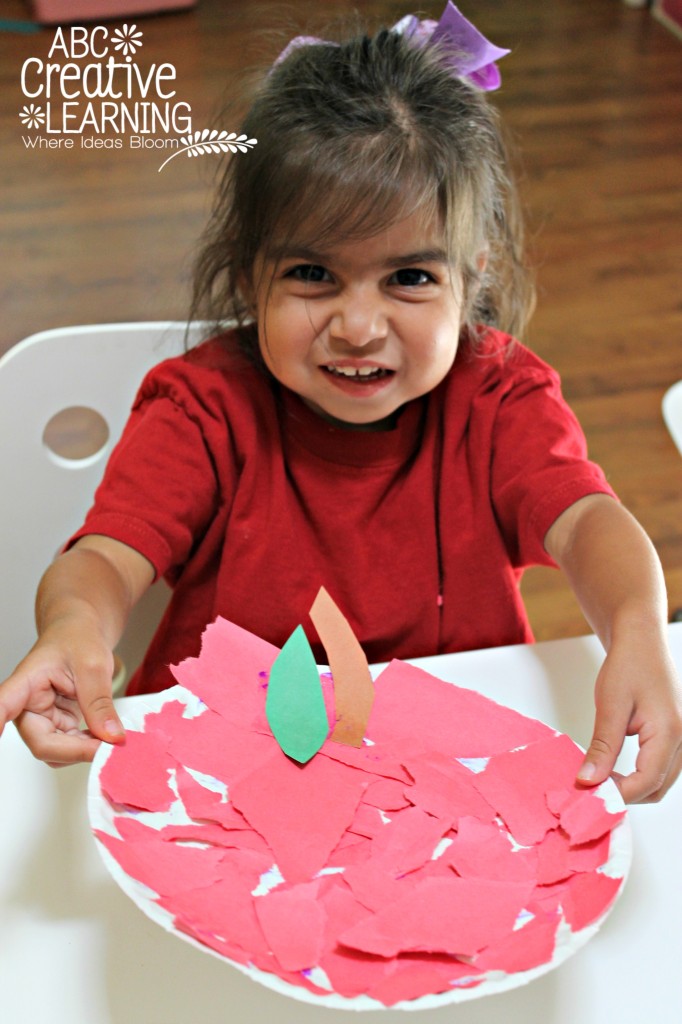 I went ahead and helped her cut out a leaf and a stem for her apple. She then glued it on herself with a glue stick as well. I think this craft turned out so cute and she really enjoyed herself crafting independently.

Your Are Also Going To Love:
If you loved this Fine Motor Skills Apple Fall Craft, then you will also love the following Fall Crafts I have put together for you:
Have you started some apple crafting yet?

SaveSave
SaveSave
SaveSave
SaveSave
SaveSave