Pumpkin Tambourine Shakers paper plate crafts are perfect for toddlers this fall season. Make sure to also check out more fun fall Paper Plate Crafts!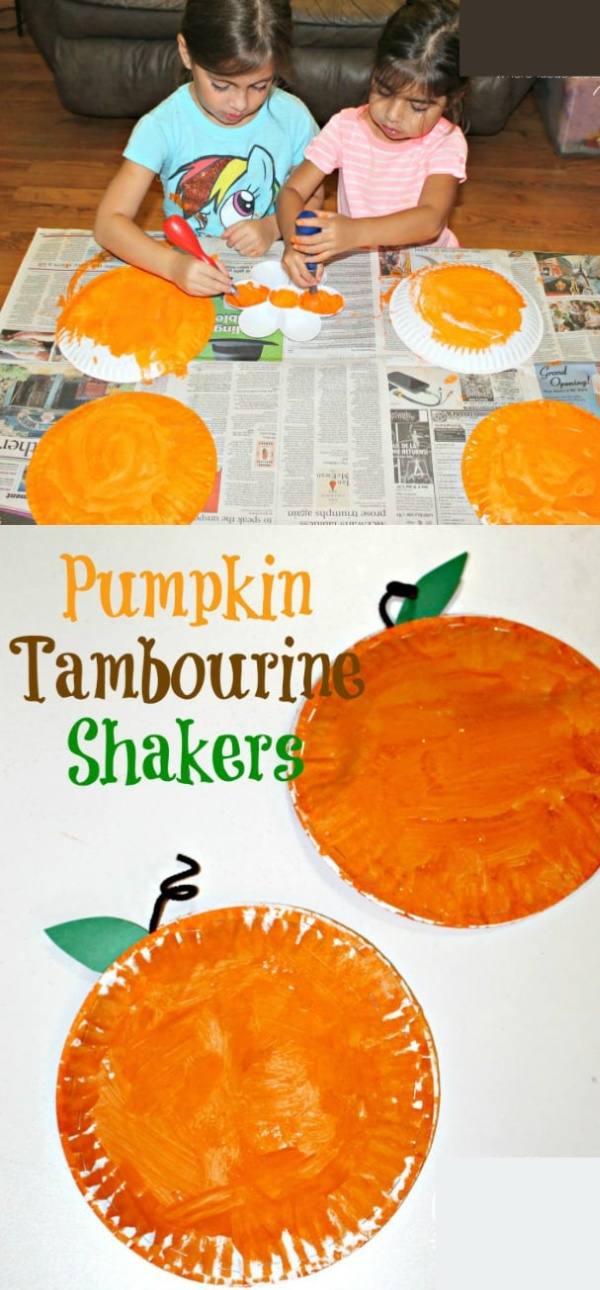 Paper Plate Pumpkin Tambourine Shakers
There's nothing better than cooler weather and creating some music together as a family.
Well, maybe not so musical, but it's definitely a lot of fun.
Allow your child to use their imagination when it comes to creating these musical tambourine pumpkins.
This post may contain affiliate links.
Materials Needed For Pumpkin Shaker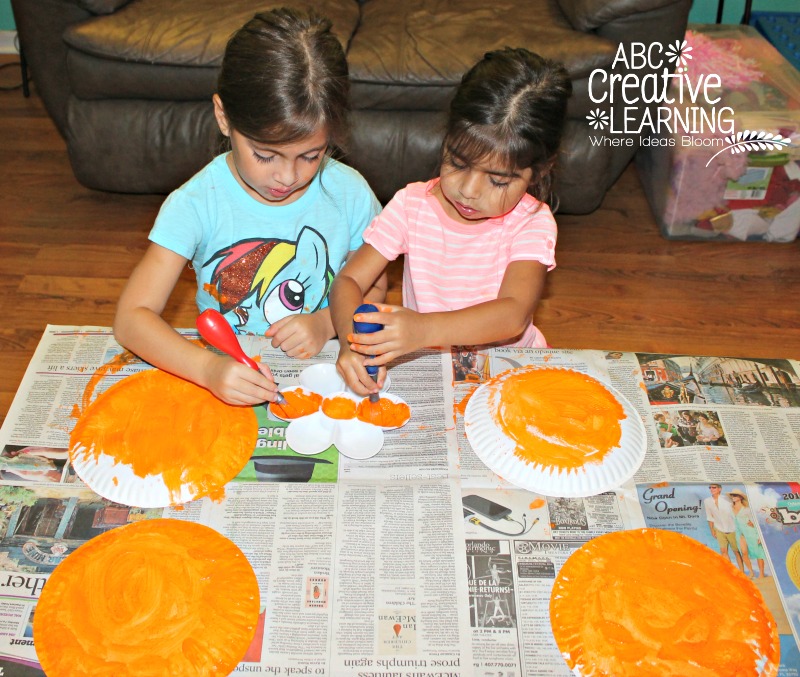 How To Make A Tambourine Shaker
The first thing you want to have your child do is paint both of their paper plates orange to make them look like pumpkins.
We also added a little glitter to our paint to make them sparkly!
Remember, you will find glitter everywhere, and I mean everywhere, later on, once your kiddos begin shaking their pumpkins.
* Tip: This would be a great outdoor activity if the weather permits.
That way, you keep the mess outside of the house.
Especially, when they are shaking their tambourines and glitter sprinkles everywhere.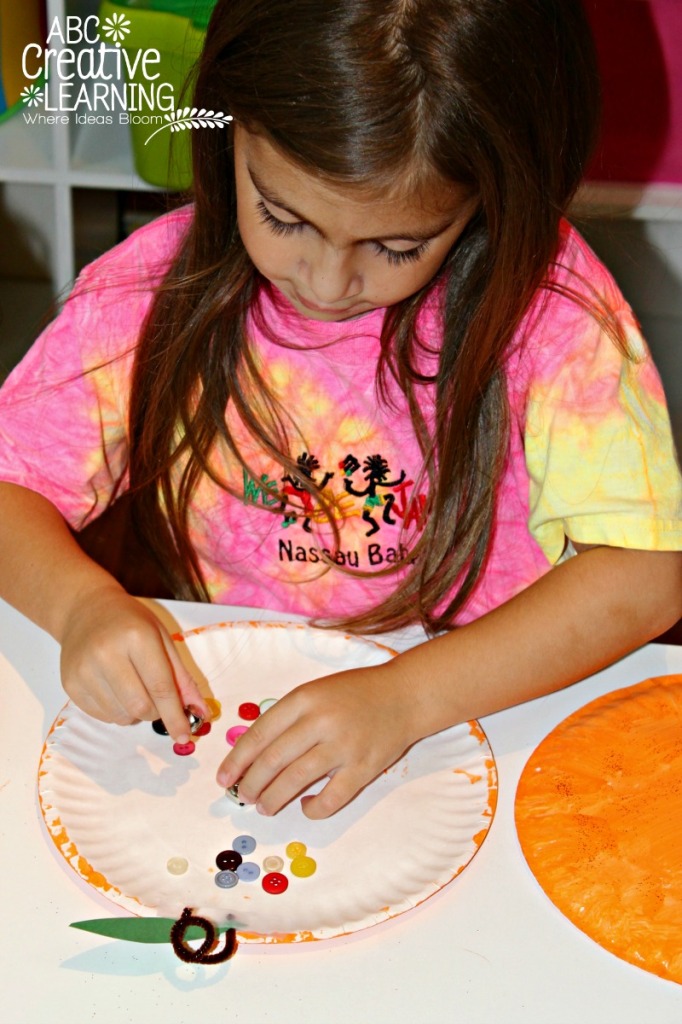 Once the paint on your plates is dried completely, tape down your stem and leaf on the inside of your plates.
Allow your child to pick items that make fun noises, such as bells, buttons, and beans.
Cover the open area with the second plate and staple it all the way around the pumpkin to keep the items from falling out.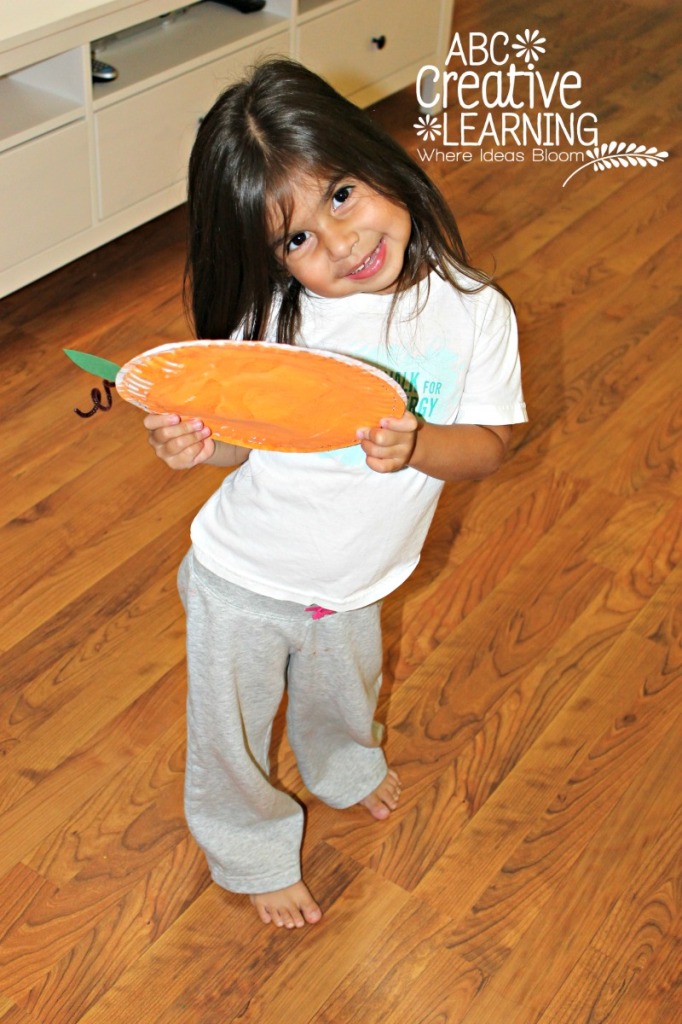 *Tip: You could also glue the edges together, but that will take another day to dry, and I know my girls would not have the patience to wait one more day.
Also, ensure that you use large buttons and beans so that when your kiddos are making music with their tambourines, the items won't fall out.
If you decide to glue the paper plates together to ensure nothing falls out, use clothespins to hold the plates in place until they dry.

My girls had lots of fun making these easy Pumpkin Tambourine Shakers and dancing around the house!
Turn on some music and let them shake to the beat!
This is the perfect activity for the classroom or to make at home for fun!
This Pumpkin Tambourine Shaker craft can be used in many ways with your children, including fine motor skills, music, pumpkin lesson, or pretend play.
My girls loved their pumpkin craft so much that they used it almost every day for months. So get ready for some daily music!
You Are Also Going To Love:
Did you enjoy these Paper Plate Pumpkin Tambourine Shakers? Then you will also love the following kids' fall crafts I have put together for you:
Does your child enjoy making music?

*Originally published October 2013*