I've been loving spending one on one time with my youngest while our oldest goes to her weekly homeschooling program. This past week we kept our fall theme going and created a Fine Motor Skills Contact Paper Fall Tree Craft. It started out as an apple tree but looks more like a Fall tree, so it could be an apple tree or fall leaf tree. Either way, she really enjoyed it. This post may contain affiliate links.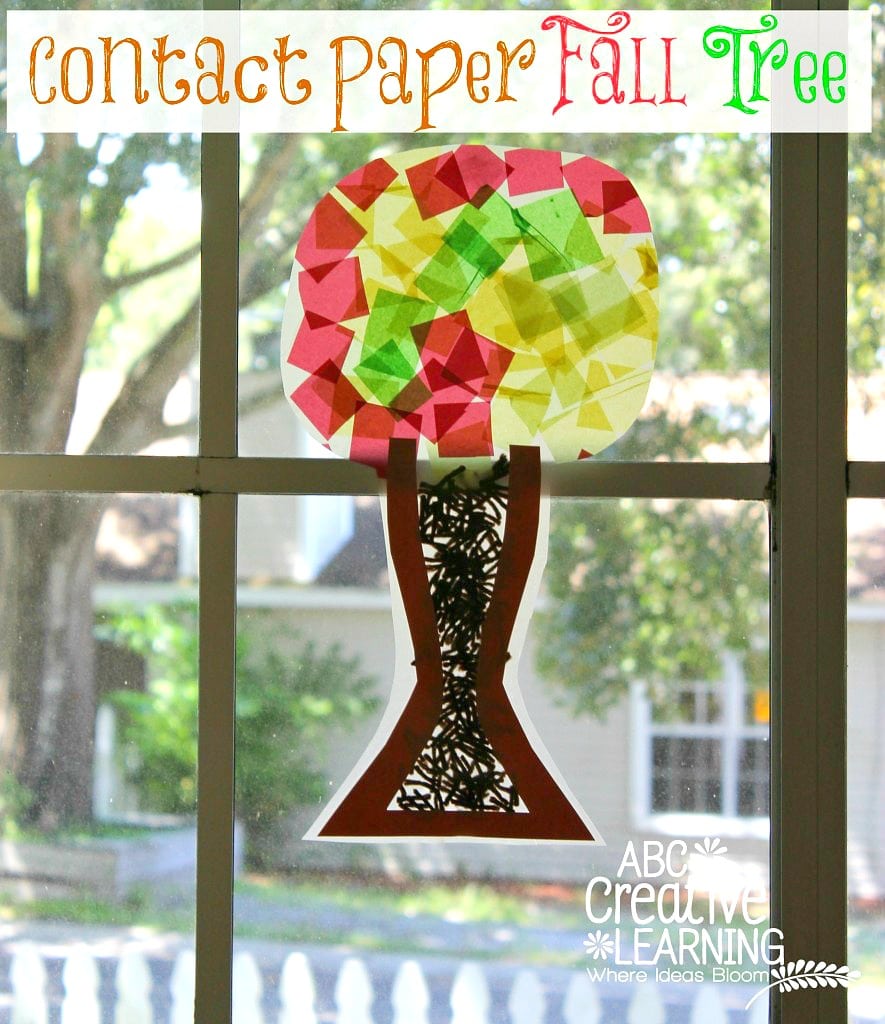 Fine Motor Skills Contact Paper Fall Tree Craft
If your kids love creating fall crafts, this easy tree craft is the cutest to hang up on your window.
Materials Needed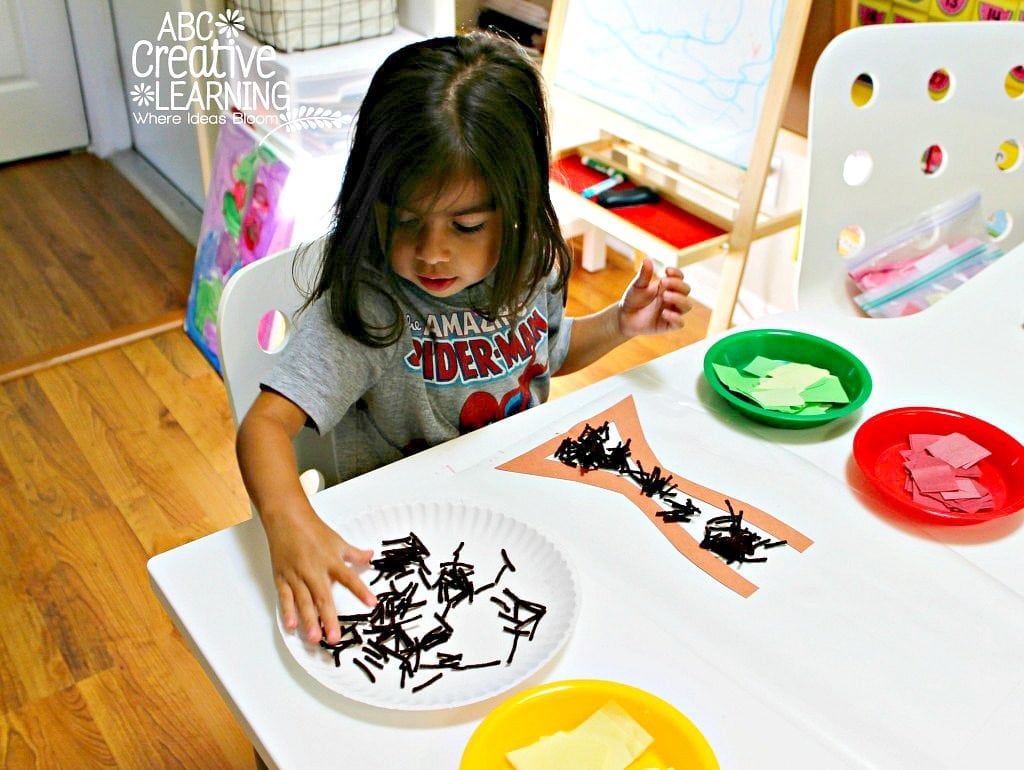 First, we cut out two rectangle sheets of contact paper and used one sticky side up. I also cut out a tree trunk out of construction paper and had Kaidence stick it on her contact paper.
We then cut out brown yarn into small pieces, which she used to stick on her tree trunk. I really liked how she had to use her index and thumb to pick up her pieces, making this a great fine motor skills activity.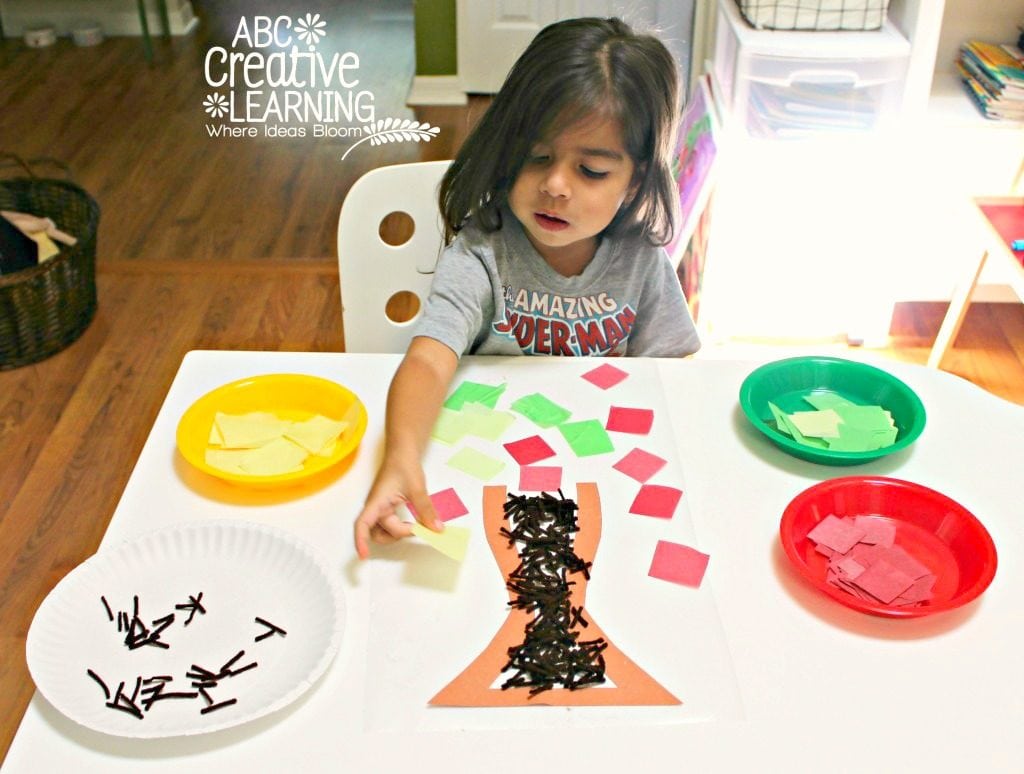 We also cut into squares our tissue papers in red, yellow, and orange. We were trying to create an apple tree with different colored apples, but it turned out more like a Fall tree and that's okay with us. I think it turned out super cute and colorful!
I separated all the colored tissue paper on the same colored plates so that we could review colors, as we did, are an art project.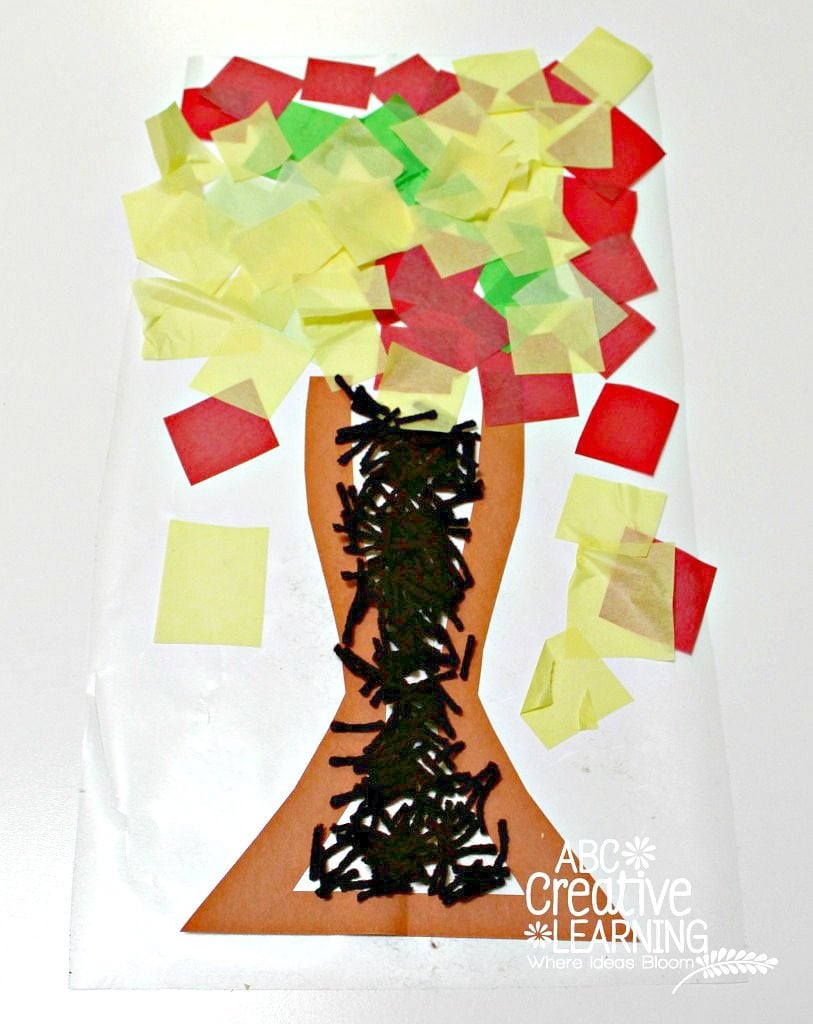 Once my daughter finished adding all her pieces we used the second sheet of the contact paper sticky side with the sticky side and sealed the craft. I then cut around the tissue paper and the tree trunk filled with brown yarn.

I absolutely loved how it turned out and I especially love that we got to spend that time together! It became the perfect decoration we needed in our home! Plus, our neighbors get to enjoy the beauty of Fall my daughter created as well!
You Are Also Going To Love:
If you loved this Fine Motor Skills Contact Paper Fall Tree Craft, then you will also love the following Fall Crafts I have put together for you:
Are you getting any Fall weather yet where you live?

SaveSave
SaveSave
SaveSave