Do you wish you could create a cute no-sew tutu for your little girl or maybe for yourself? My DIY Tutu Tutorial will help you create amazing beautiful tutus in little time. I love creating tutus for my girls for playing dress up and for birthday celebrations. Many think making a fluffy tutu is hard, but with my easy no-sew tutu tutorial you will be creating your own in no time.
This shop has been compensated by Collective Bias, Inc. and its advertiser. All opinions are mine alone. This post contains affiliate links. #FamilyPizzaCombo #CollectiveBias #ad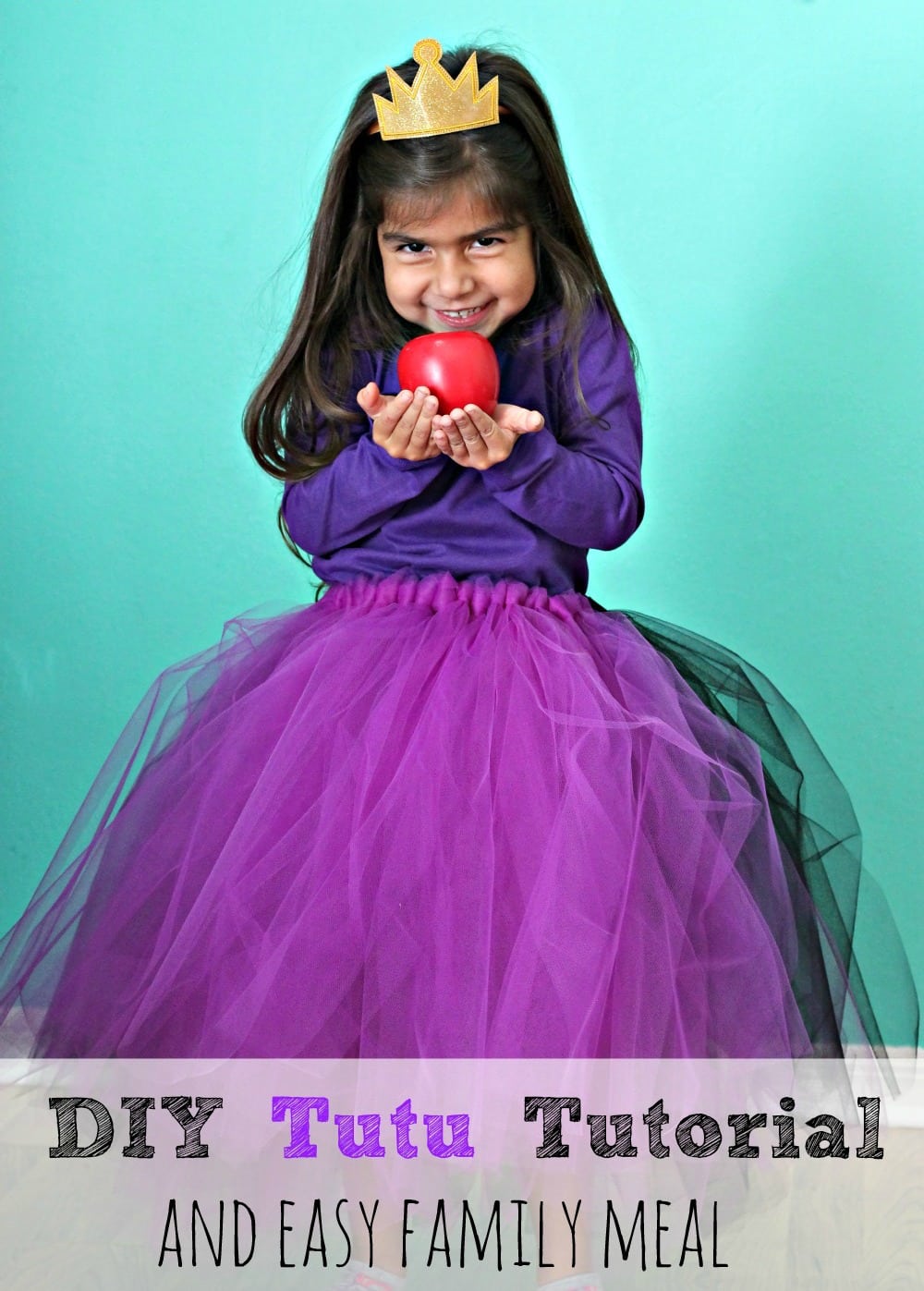 DIY Tutu Tutorial and Easy Family Meal
October is a very busy month for me with homeschooling and work. I also want to make sure that my girls get a great Halloween costume and I don't spend a fortune! Both girls are planning to dress up as fairy tale villains this year. They also want tutus as part of their costumes. It's always the perfect opportunity for me to pull out all of my tutu materials. I order all of my tulles from Amazon because of the large selection of colors and cheaper prices.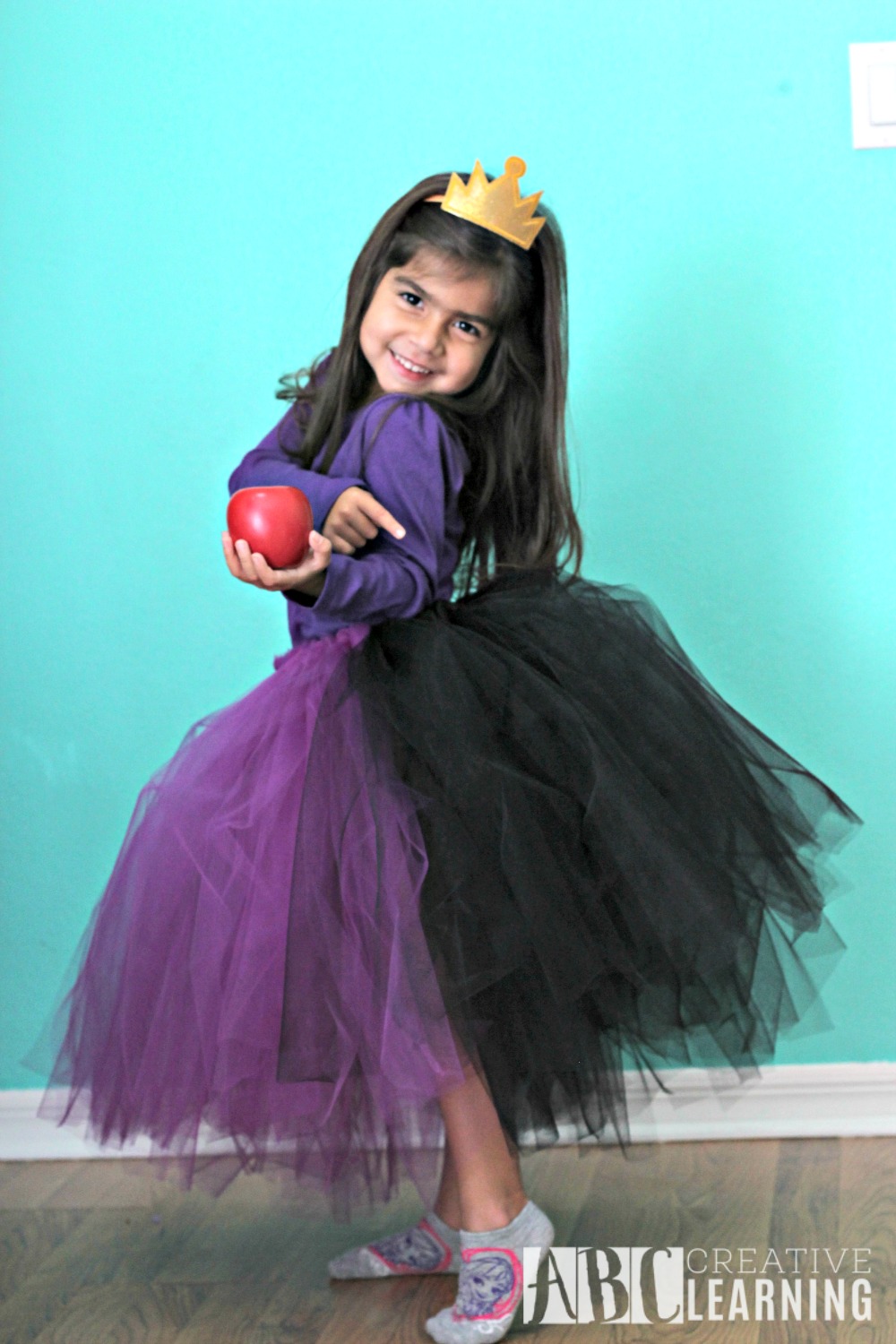 Where should I purchase tulle for tutus?
You can find your tulle at craft stores or online. I find it easier to purchase my rolls of tulle online by the roll. Personally, I don't follow a specific measurement chart, instead, I prefer to measure my daughter's waist and the length they want their tutu to be. If I'm creating an adult tutu for myself I follow the same steps, except depending on the length of my tutu I add extra rolls of tulle.
How much tulle should I buy?
For this specific tutu, I used 2 rolls of purple and 2 rolls of black tulle for my youngest daughters tutu because she wanted a long skirt.
For my oldest, I used the same amount. She wanted a shorter tutu, so 2 rolls of white and 2 rolls of black tulle was enough. If you want a fuller skirt I would suggest at least 3 rolls to make sure that it's nice and full.
Below is step by step instructions how to make a no-sew tulle tutu.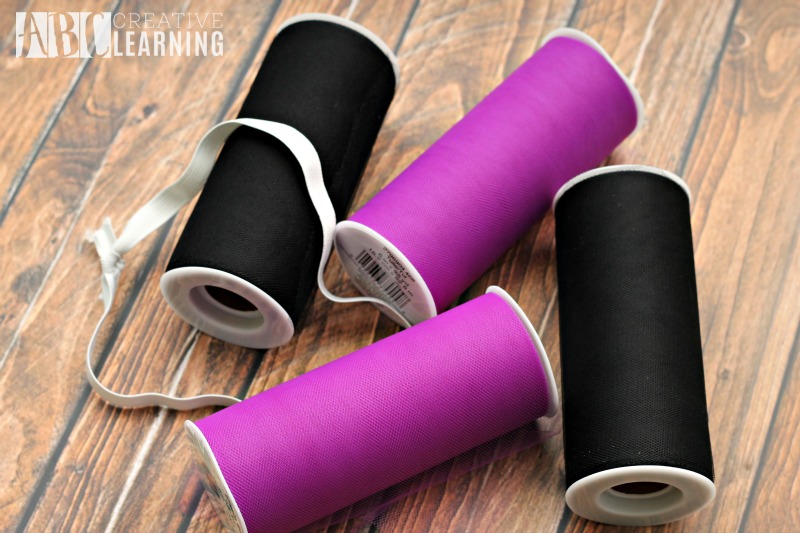 Materials needed to create a Tutu Skirt
Minimum of 3-4 rolls of tulle (you can also purchase cheaper tulle by the yard)
Glitter Tulle (optional)
Elastic for the waist
Scissors
Back of chair or cardboard
My youngest wanted to have a full purple front skirt but then wanted a puffy back with just the black color. She will also be wearing a black and purple cape along with what she is showing in the picture.
Step One
Begin by measuring how long you want the skirt to be. I personally take the roll and have her hold it as I pull down on the tulle until she tells me the length she wants. Then instead of cutting it, I fold it in half and then cut. I basically want to double the length in which she wants her skirt to be because I will be folding each strand of tulle in half.
Tip: To create an adult layered tutu measure the waist and length you would like the tutu to be.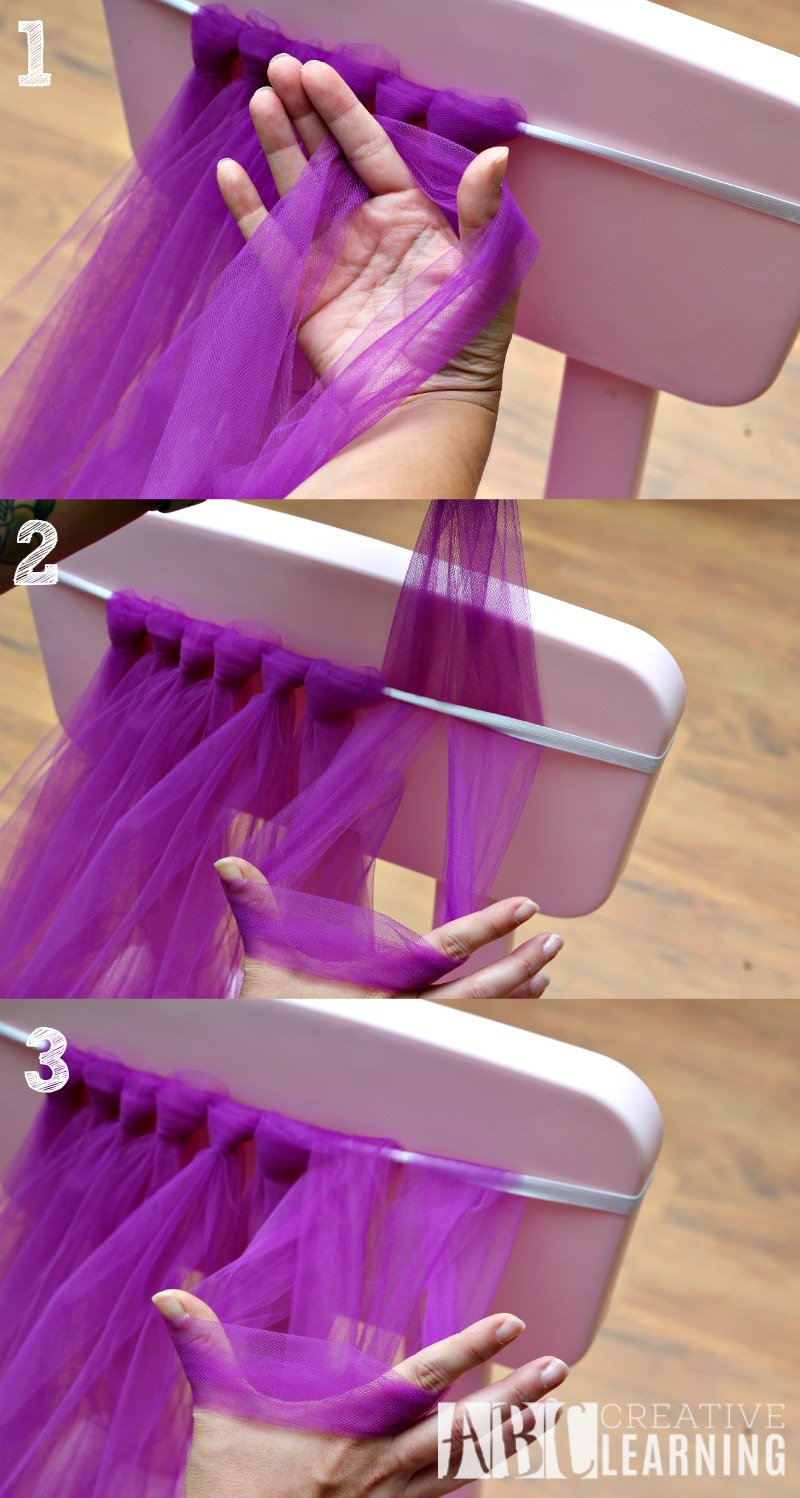 Step Two
Measure your child's waist with the elastic and make a light knot at the end. Wrapping your elastic around a chair will make it easy for you to tie all the strands of tulle. The reason you are creating a light knot is that later on you will want to create that knot once again a bit tighter around your child and as they grow you can make the skirt bigger.
Ti: You could also use ribbon if you prefer over elastic.
Step Three
Take two pieces of tulle together and slide it creating a slip knot around the elastic. Make sure to check out my picture above to see how to create the knot.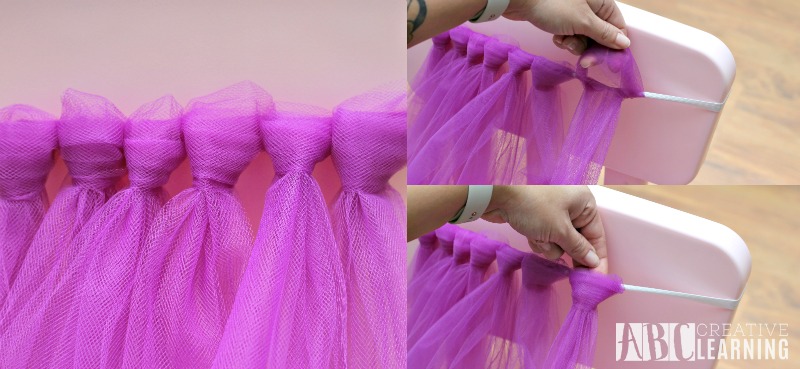 Step Four
Fill the elastic all the way around until you have created a full tulle skirt.
You can really use your imagination with the tulle and create different colors. For the Evil Queen, we made it purple in the front and black in the back. For the Cruella Devil costume, we made it half black and the other half white. Which goes perfectly with her dalmatian vest.
As you can see you can easily create any princess, villain, character, or birthday tutu for a child or adult using this same tutorial! Be creative with your tulle and you too can easily look as cute as my little evil queen.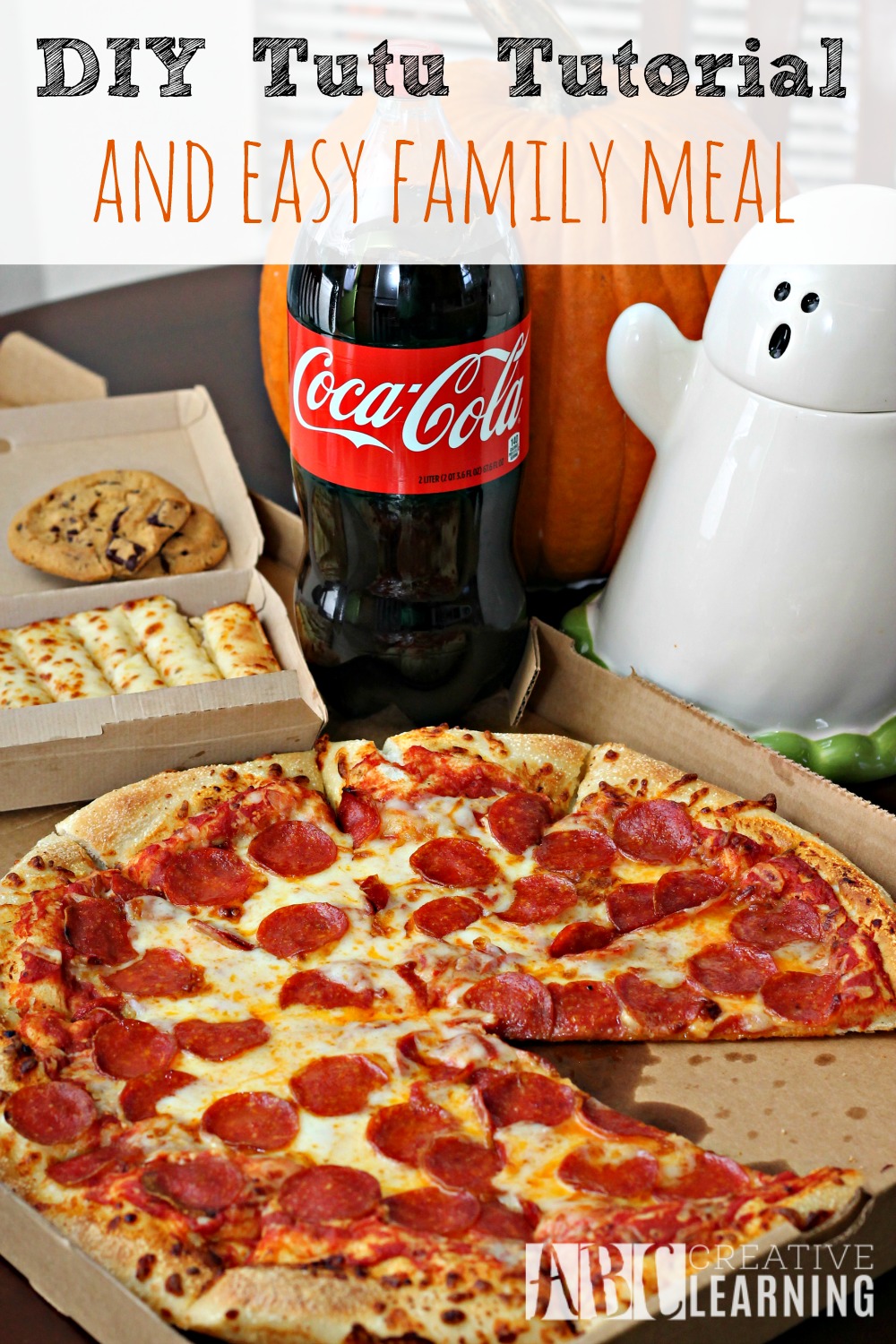 I knew because I spent so much time creating both of my girls Halloween tutu costumes that I wanted to make sure that we were able to have an easy family meal right before heading out trick or treating. I want something fast but fun! This mama didn't want to worry about cooking, instead, I want to enjoy getting ready with my girls for a fun night.
That's why we are planning to pick up a Sam's Club Coke & Pizza Bundle at our local Sam's Club Cafe.This bundle includes a 16-inch pizza, cheesy breadsticks, cookies and a 2-Liter of Coke for just $13.98! Now to me, that's not having to worry about dinner at all!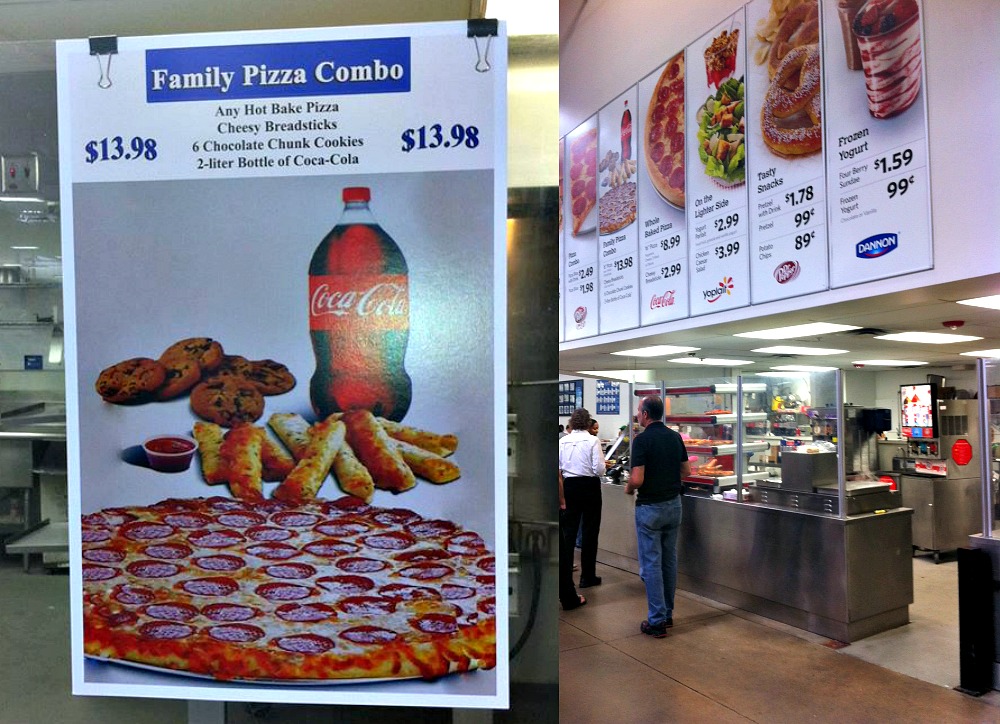 I love that at my Sam's Club Cafe I can pick up this awesome deal and don't have to worry about running home to cook anything. My plans are to pick up two of these combo deals and share with my cousin and her family right before we all head out trick-or-treating with our families this year!

This combo pack at Sam's Club will make it so much easier for my cousin and I not have to worry about the girls eating. Instead, we will be able to enjoy a night out of the kitchen and who knows, we might even end up dressing up as well!
Make sure to head on over to your local Sam's Club and pick up one of these great $13.98 Family Pizza Combo Meals at the cafe!

Here are some of my favorite items to create tutus for my girls!
You Are Also Going To Love:
If you loved this No-Sew Tutu Tutorial, then you will also love the following Fall activities and crafts I have put together for you:
Do you enjoy creating tutus for your little girl?

SaveSave
SaveSave
SaveSave
SaveSave
SaveSave
SaveSave
SaveSave