How To Make A No-Sew Diy Tutu Tutorial and use on your Halloween costume this season. Do you wish you could create an easy and cute no-sew tutu for your kids or adults? My no-sew DIY Tutu Tutorial will help you create amazing beautiful tutus just in time for Halloween.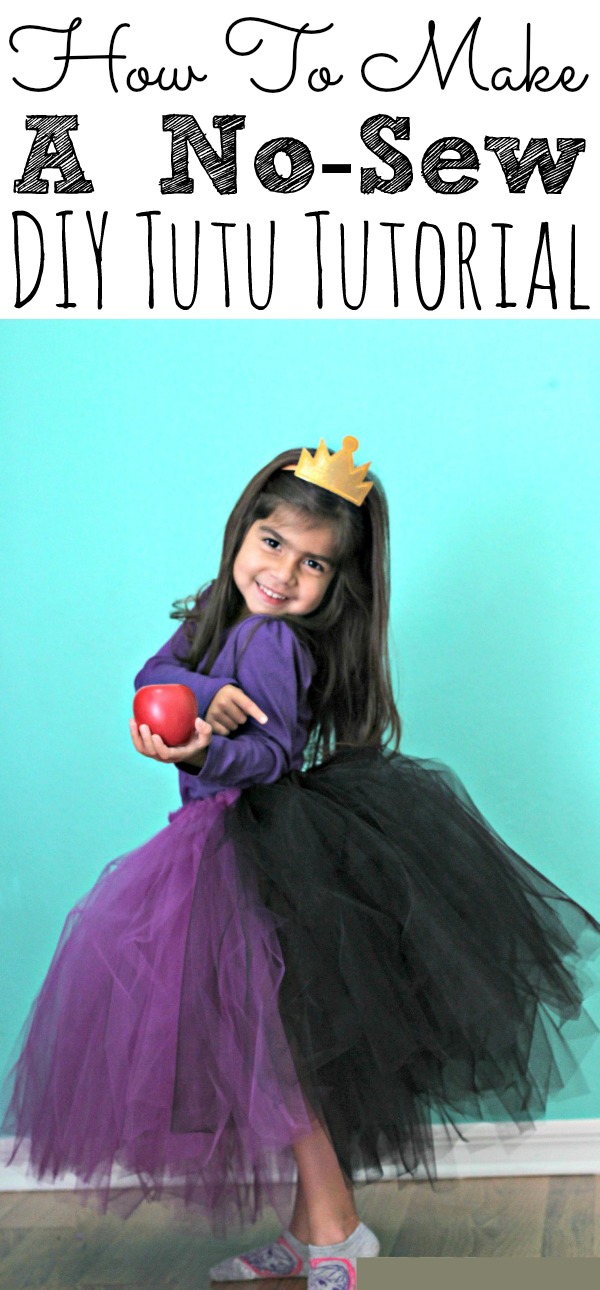 How To Make A No-Sew DIY Tutu Tutorial
I love creating tutus for my girls to play dress-up and for birthday celebrations. Many think making a fluffy tutu is hard, but with my easy no-sew tutu tutorial, you will create your own in no time.
One of the things my girls love to do is play dress up, and I'm so happy that they still want to do so at their age.
I try to create new tutus as much as possible for my girls so that you can imagine our large amount of colors and styles.
These tutus are super easy to make, and you can find inspiration from your favorite characters.
I ordered all of my tulles from Amazon because of the large selection of colors and cheaper prices.
This post contains affiliate links.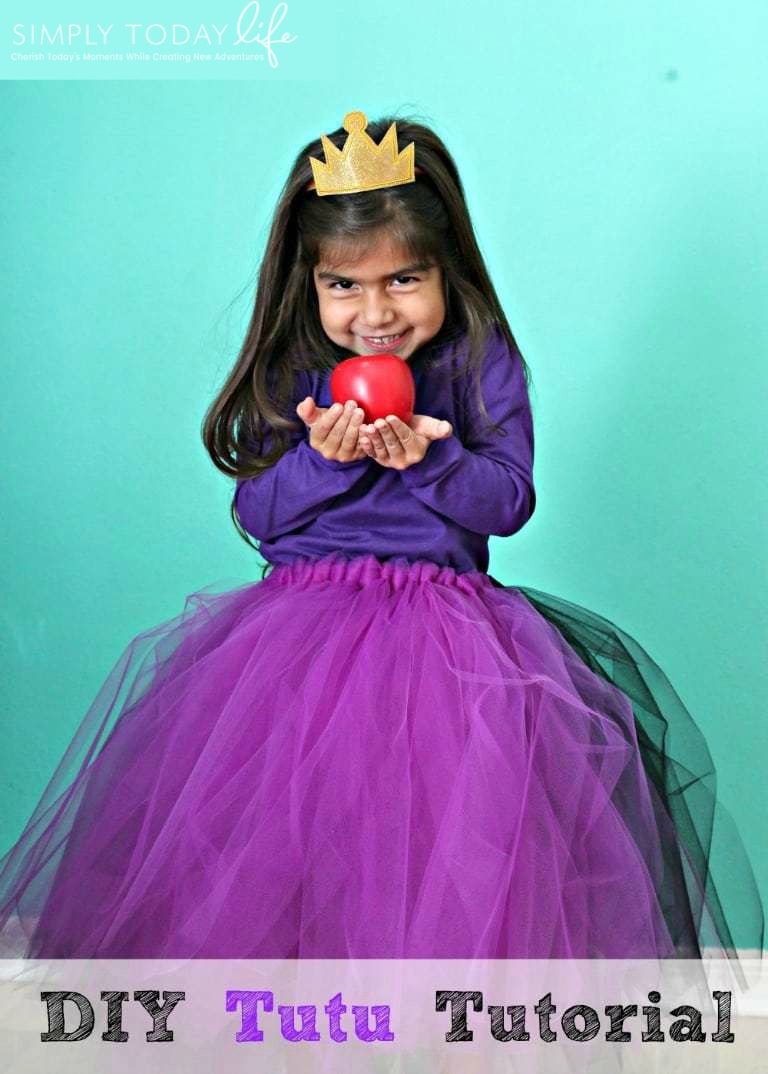 Where Should I Purchase Tulle For Tutu?
You can find your tulle at craft stores or online. I find it easier to purchase my rolls of tulle online by the roll.
Personally, I don't follow a specific measurement chart. Instead, I prefer to measure my daughter's waist and the length they want their tutu to be.
If I'm creating an adult tutu for myself, I follow the same steps, except depending on the length of my tutu, I add extra rolls of tulle.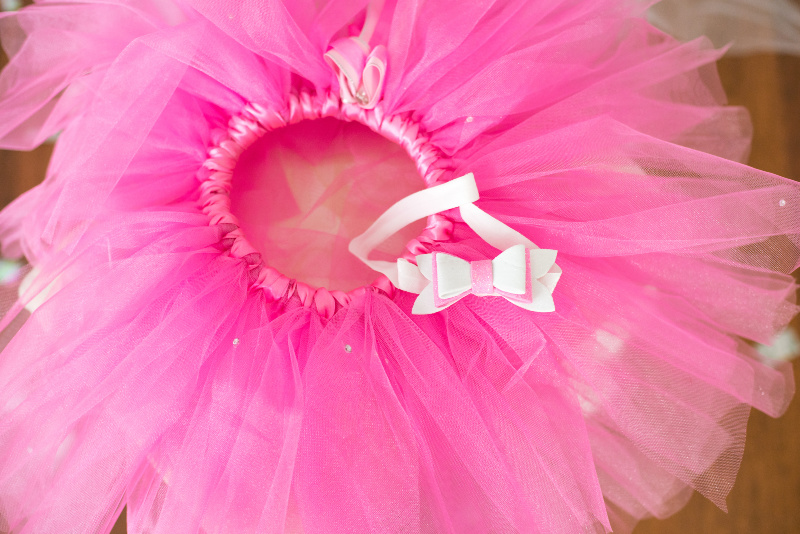 How much tulle should I buy?
For this specific tutu, I used 2 rolls of purple and 2 rolls of black tulle for my youngest daughter's tutu because she wanted a long skirt.
For my oldest, I used the same amount. She wanted a shorter tutu, so 2 rolls of white and 2 rolls of black tulle were enough.
If you want a fuller skirt, I would suggest at least 3 rolls to ensure it's nice and full.
How To Make A No-Sew Tulle Tutu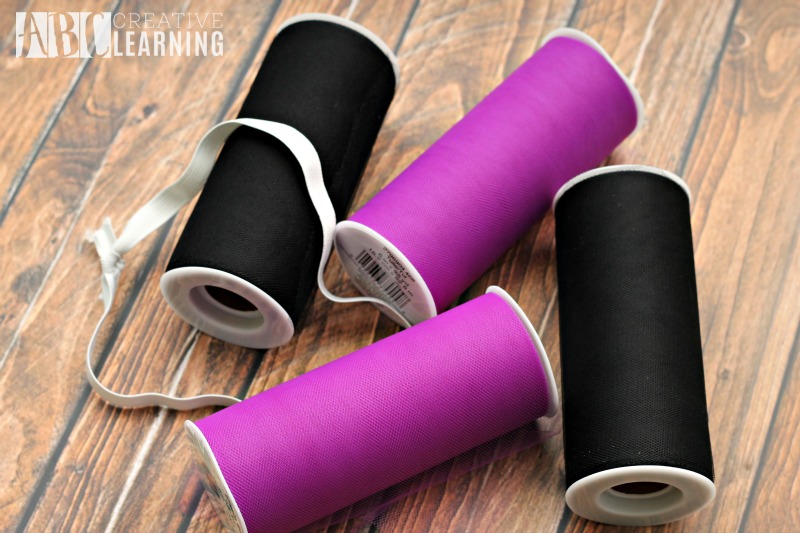 Materials needed to create a Tutu Skirt
Minimum of 3-4 rolls of tulle (you can also purchase cheaper tulle by the yard)
Glitter Tulle (optional)
Elastic for the waist
Scissors
Back of chair or cardboard
My youngest wanted a full purple front skirt but then wanted a puffy back with just the black color. She will also be wearing a black and purple cape along with what she is showing in the picture.
DIY No-Sew Tutu Instructions
Begin by measuring how long you want the skirt to be. I personally take the roll and have her hold it as I pull down on the tulle until she tells me the length she wants.
Then instead of cutting it, I fold it in half and then cut it. I want to double the length she wants her skirt to be because I will be folding each strand of tulle in half.
Tip: To create an adult layered tutu, measure the waist and length you would like the tutu to be.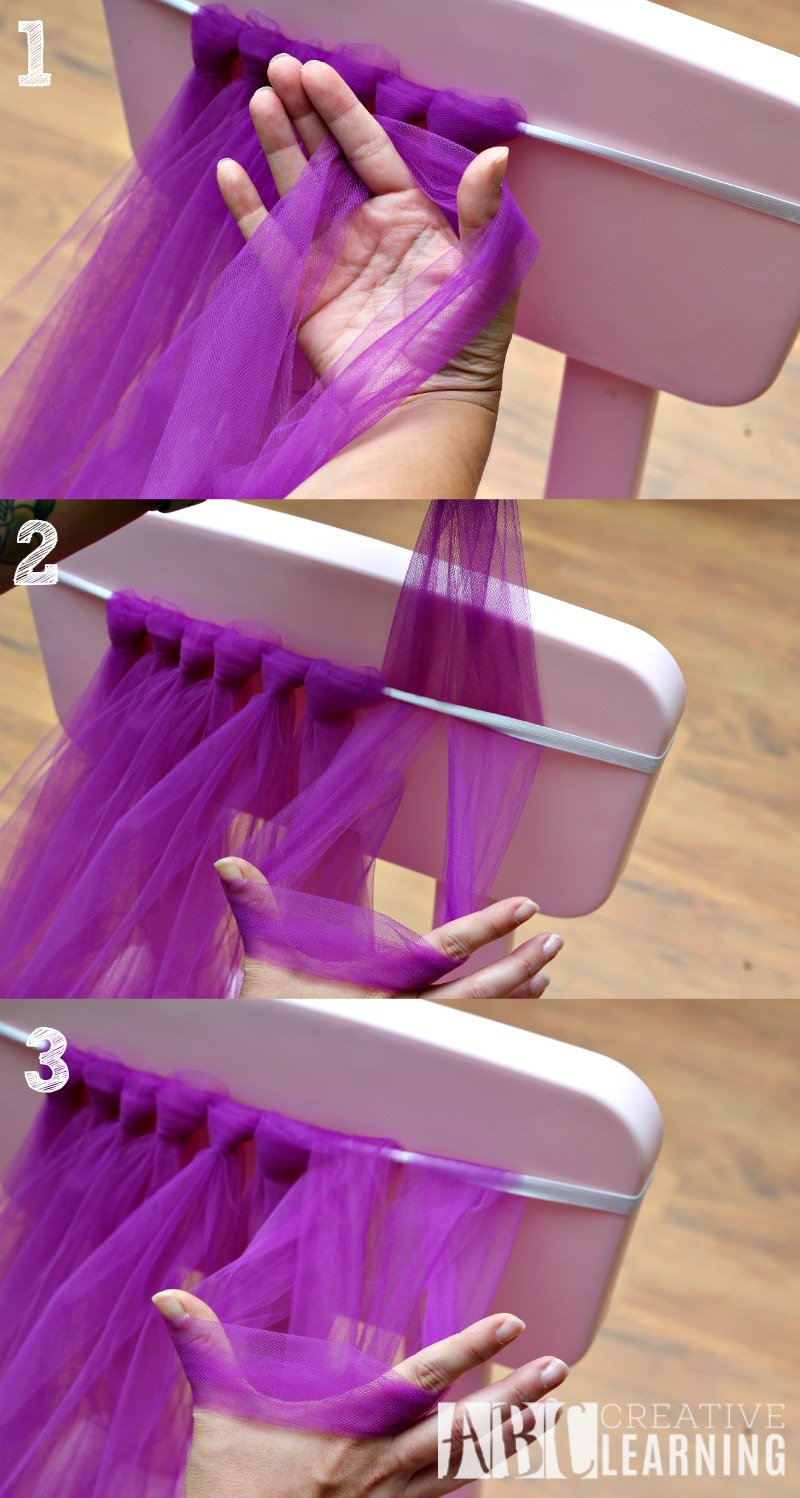 Step Two
Measure your child's waist with the elastic and make a light knot at the end. Wrapping your elastic around a chair will make it easy for you to tie all the strands of tulle.
You are creating a light knot because later on, you will want to create that knot again a bit tighter around your child, and as they grow, you can make the skirt bigger.
Tip: You could also use ribbon if you prefer over elastic.
Step Three
Take two pieces of tulle together and slide them creating a slip knot around the elastic.
Check out my picture above to see how to create the knot.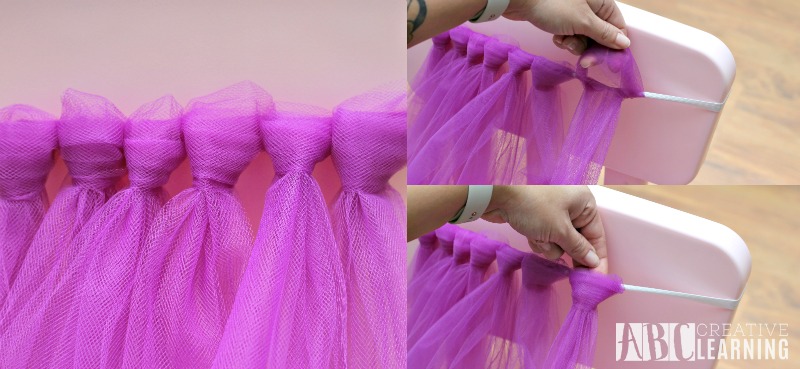 Step Four
Fill the elastic all the way around until you have created a full tulle skirt.
You can use your imagination with the tulle and create different colors.
For the Evil Queen, we made it purple in the front and black in the back. For the Cruella Devil costume, we made it half black and the other half white. Which goes perfectly with her dalmatian vest.
As you can see, you can easily create any princess, villain, character, or birthday tutu for a child or adult using this same tutorial!
Be creative with your tulle, and you will be on your way to creating adorable tutus for your little girl!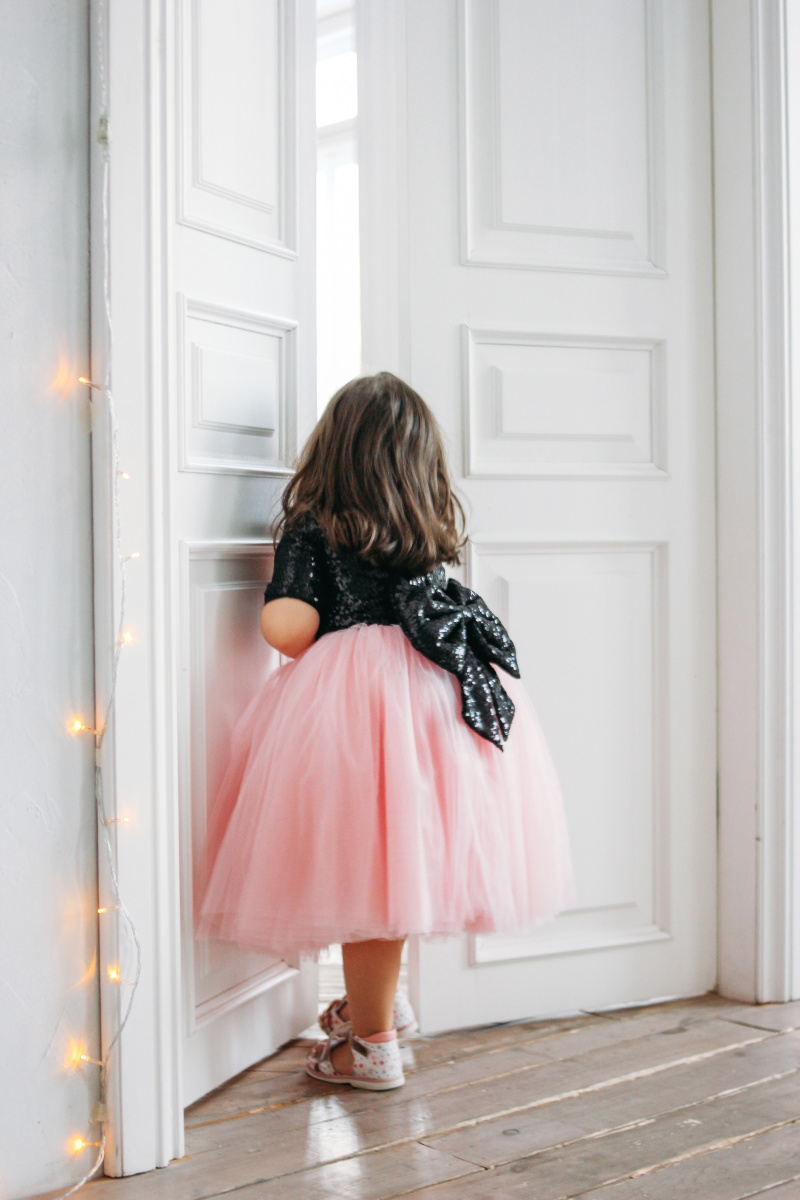 When To Make Your Own Tutu
The best thing about these tutu instructions is that you can create all types of holiday tutus too!
Birthday Tutu
Winter Tutu
Valentine's Day Tutu
St. Patrick's Day Tutu
Thanksgiving Tutu
Christmas Tutu
Special Events
Running Marathons
Visiting Disney
Halloween
So many more!
Whatever you choose to create, these easy instructions will help you create the most adorable tutu for your little girl or for yourself!
The directions are the same, but you can be creative with the length, color, and material of the tulle you choose to use.
Here are some of my favorite items to create tutus for my girls!

Keep an eye out for more tutu tutorials and videos coming soon!
You Are Also Going To Love:
If you loved this No-Sew DIY Tutu Tutorial, then you will also love the following DIY Crafts I have put together for you:
Will you be creating your own tutu soon?