One Pot Puerto Rican Style Chicken and Brown Basmati Rice Recipe is my take on a traditional Arroz con Pollo recipe that my mom used to cook when I was younger. Now that my girls are a little older they love being in the kitchen with me to help with dinner preparations, and I love that I can pass down some of these traditional recipes to them.
A sponsored post on behalf of Uncle Ben's Ready Rice and The Network Niche. All delicious opinions are our own. #BensBeginners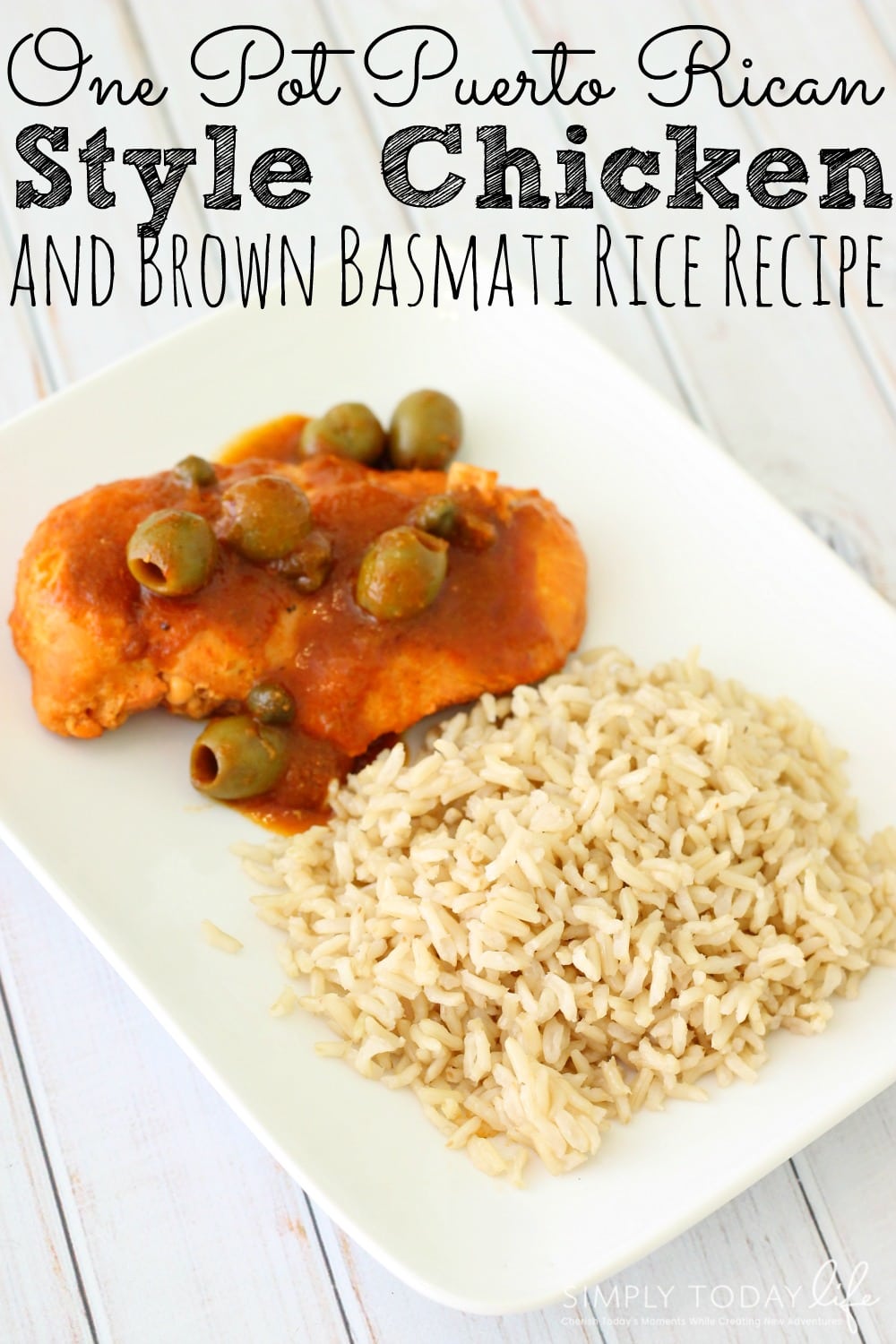 One Pot Puerto Rican Style Chicken and Brown Basmati Rice Recipe
As a busy mom, being able to create delicious meals for my family is still important, but I always try to incorporate my daughters in my cooking as much as I can. That's why I love UNCLE BEN'S® BEN'S BEGINNERS™. They are encouraging families to spend more time together in the kitchen cooking and enjoying the meals as a family. Research shows that kids who spend more time in the kitchen together and enjoy meals as a family tend to eat healthier and have better grades in school.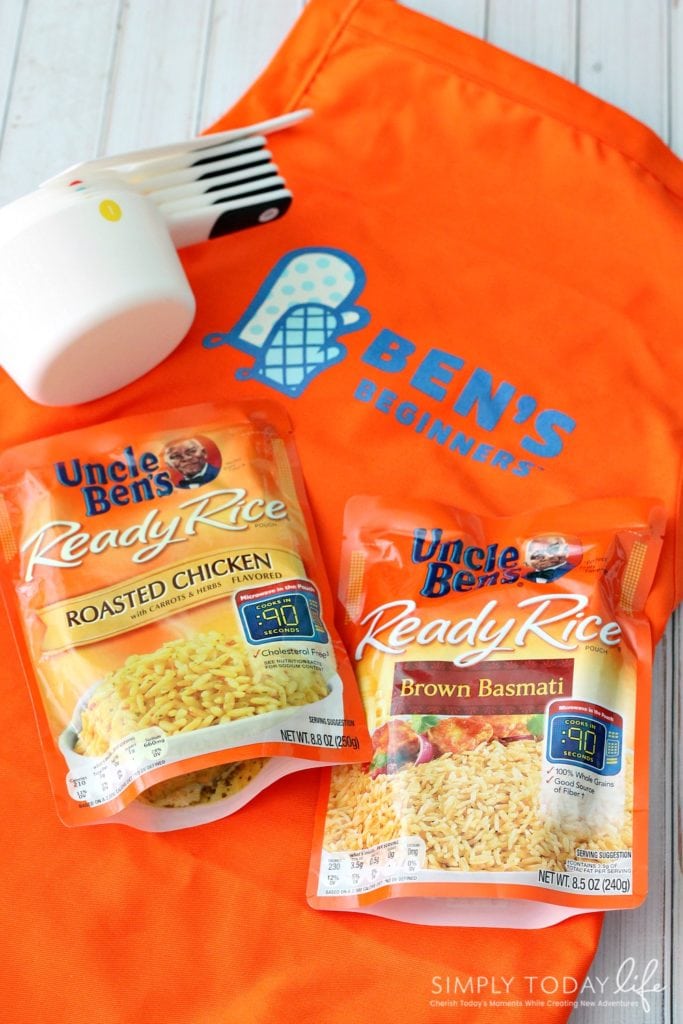 Being able to share family recipes with my girls is important, and I know it's something that they will cherish for years to come. Especially when they too become mothers. Then they can pass down to their children.
My husband and I always make it a point for all four of us to sit down at the dinner table and have dinner together. It's something my family didn't do growing up and I'm glad that our family does!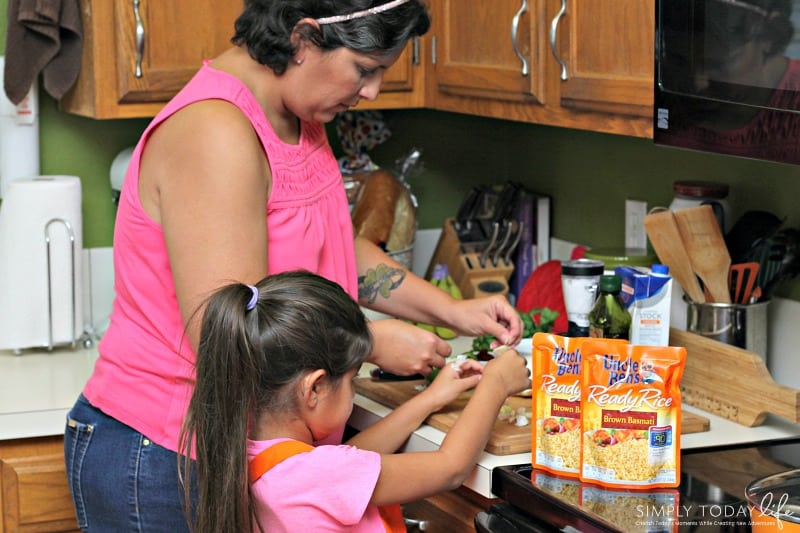 My girls love my traditional Arroz con Pollo, Chicken and Rice recipe, and I like the fact that Uncle Ben's Ready Rice is just as delicious as me cooking white rice, without any of the hassles. One of our newest favorite flavors has been the Brown Basmati Rice, which is fantastic because I can't get my girls to eat regular brown rice!
This One Pot Chicken and Brown Basmati Rice are easy enough that I can show my daughters how to cook while teaching them some of our must-have ingredients to create these Carribean flavors from scratch!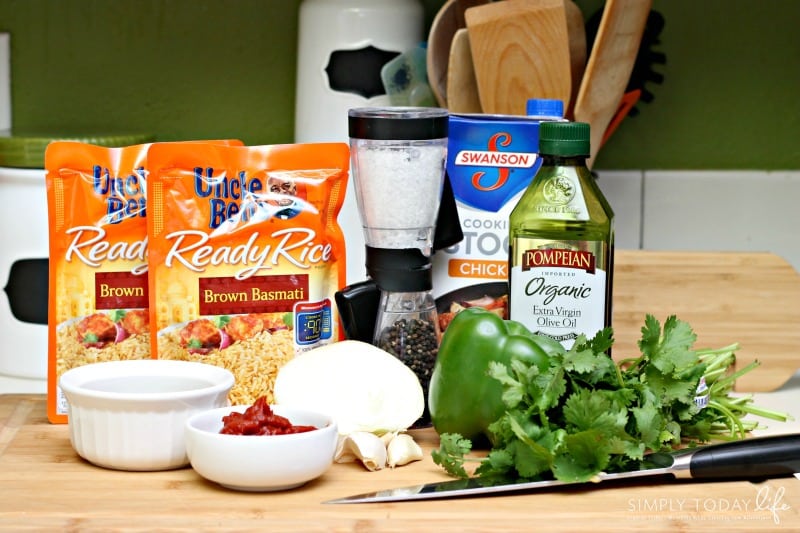 Ingredients Needed
3 chicken breasts seasoned with salt and pepper
1/2 cup of tomato paste
Olives and Capers
1 cup of chicken stock
1/2 cup diced onions
Sofrito is the secret ingredient that we Puerto Ricans add to most of our recipes. This is not the traditional method to create sofrito, but with Hurricane Irma hitting us I had to improvise without a few ingredients, but it still tastes delicious!
Sofrito Ingredients
1/2 a green pepper
1/2 onion
a handful of cilantro
4 garlic
1/2 cup of olive oil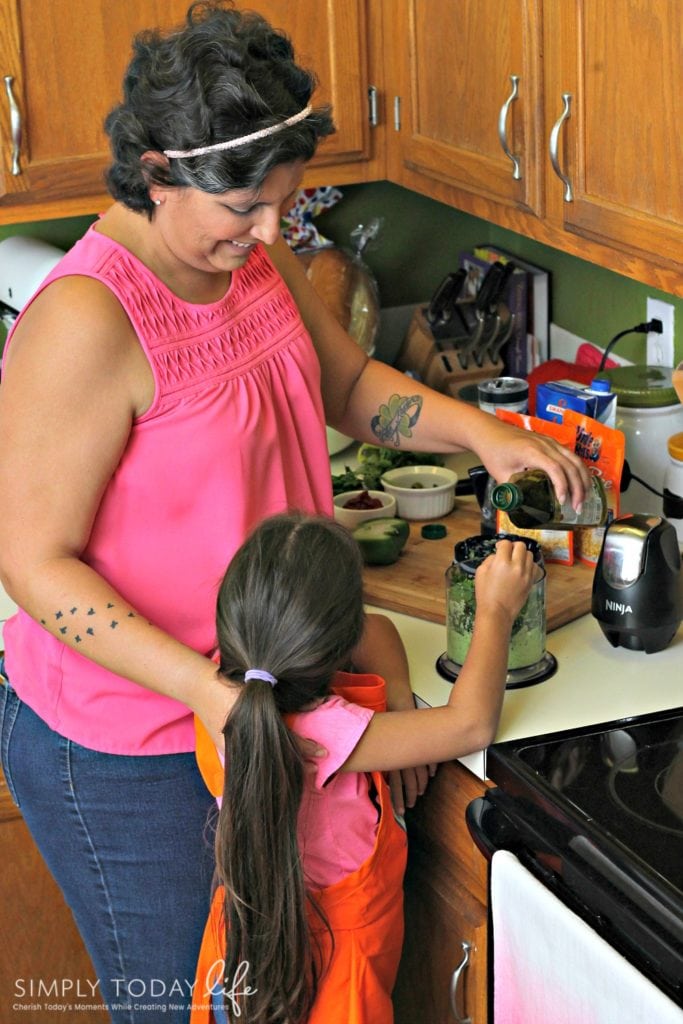 Start off by seasoning your chicken with salt and pepper. Then brown both sides of your chicken breasts in a pan, while you create the sofrito sauce.
Add all of your veggies to a chopper or blender until all ingredients are smooth. It will have a beautiful bright green color.
Once all of your chicken breasts are browned on both sides, set them aside on a dish.
Using the same pan add the 1/2 of a cup of onions and let them sweat. Now, add your 1/2 cup of sofrito and allow to cook for a few minutes to get the flavors going.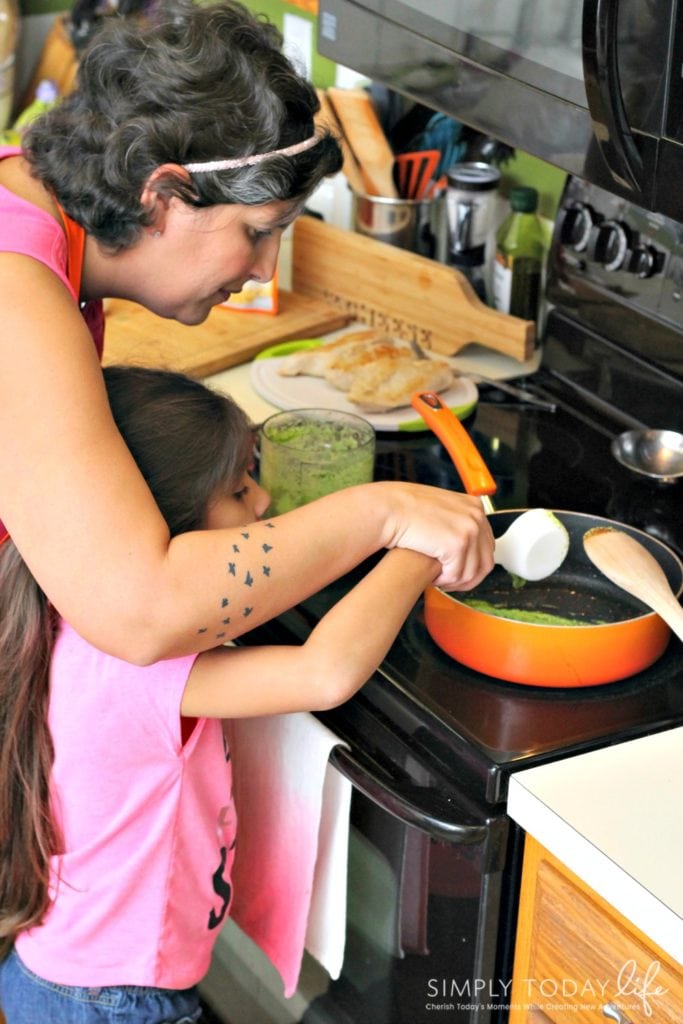 Now, add your tomato paste and chicken stock. Mix all the ingredients and lay your chicken breasts on top of the sauce.
Finish off by sprinkling your olives and capers on the chicken. Add a lot to your pot and simmer for about 20 minutes.
Cook your Uncle Bens' Brown Basmati Rice for 90 minutes in the microwave. Serve on a platter with the chicken either on top or the side of your rice. Make sure to get some of that yummy red sauce! That's where all the flavors are!

I hope you enjoy this easy and delicious recipe that is perfect for cooking in the kitchen with your kids.
Parents with kids in Kindergarten through eighth grade can submit a photo of their family preparing a rice-based dish together using #BensBeginners. Participants in the BEN'S BEGINNERS™ Cooking Contest will enter for the chance to win one of five Grand Prize packages, which includes $15,000 cash, a $30,000 cafeteria makeover for their child's school and a hometown celebration. Submissions will be accepted on unclebens.com until 11:59 p.m. ET on October 9, 2017.
Spend some quality time with your kids in the kitchen and get to cooking! Don't forget to use the hashtag #BensBeginners when entering your photos! Good luck!
What are some of your favorite recipes to cook with your kids?

SaveSave
SaveSave
SaveSave
SaveSave
SaveSave
SaveSave
SaveSave
SaveSave