I love cooking for my family, and I do so every night. One of our favorite cuisines is Asian, but with most of them not being safe for my daughter, I usually cook everything from scratch. Together with my Kid-Approved Orange Chicken Recipe and Vegetable Fried Rice from Ling Ling, dinner time just became easier!
This post was sponsored by Ling Ling as part of an Influencer Activation for Influence Central and all opinions expressed in my post are my own. #FriedRiceFriday #IC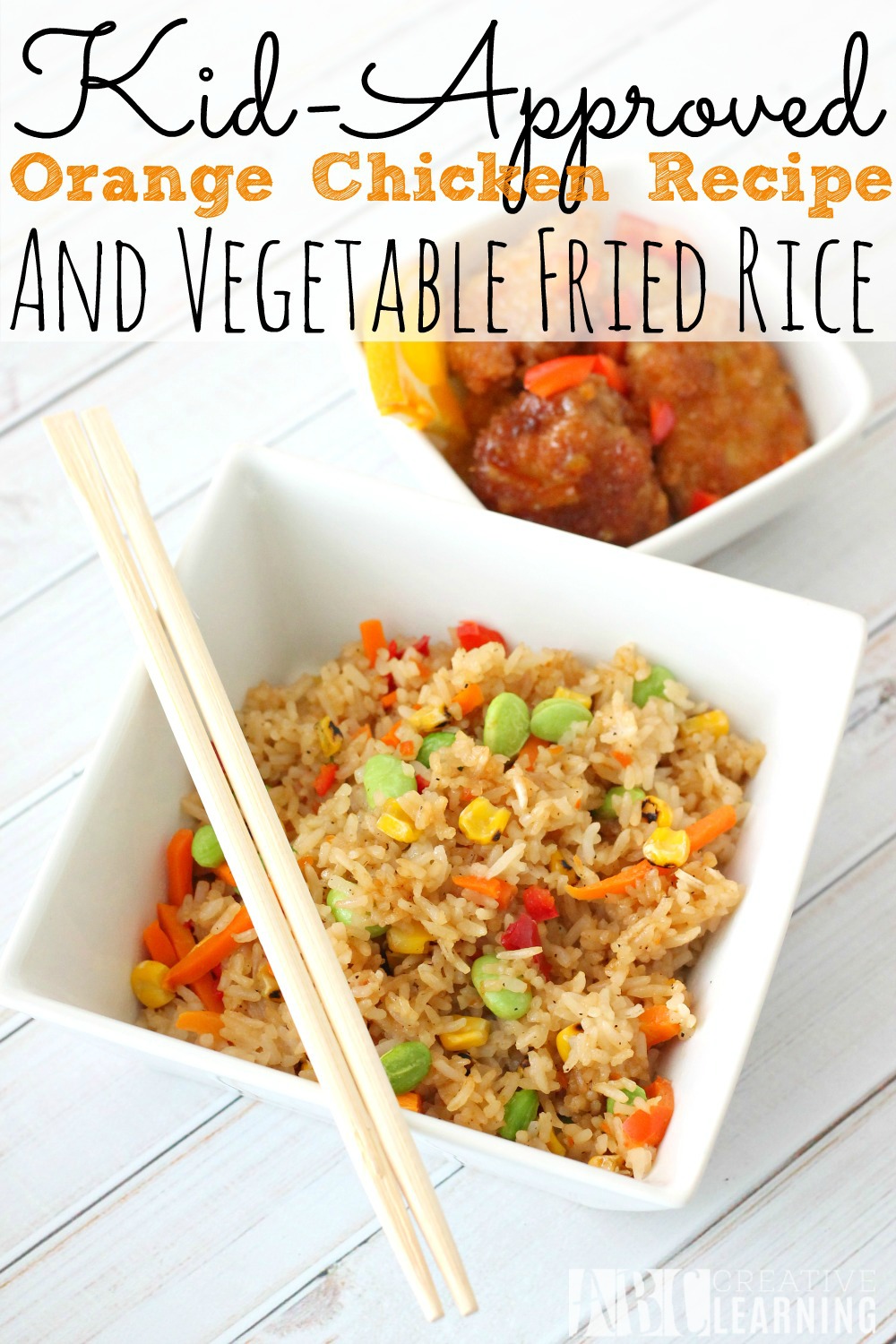 Kid-Approved Orange Chicken Recipe and Vegetable Fried Rice
Many will say that my daughter is a picky eater, but the fact is, she was born with several food allergies, and that has made her hesitant with certain foods. That's why I cook everything from scratch, which can become very time-consuming.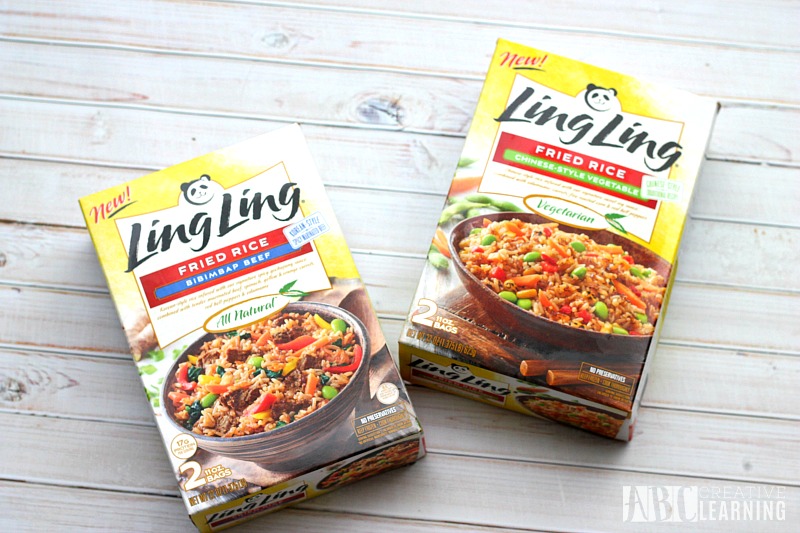 My family and I are loving the new Ling Ling Fried Rice! I can easily cook it on the stove or in the microwave on those hectic nights! Plus, I can concentrate on making a delicious protein to go with it. Like my kid-approved orange chicken recipe. Perfect for the Ling Ling Chinese-Style Vegetable Fried Rice.
With lots of veggies incorporated into the rice, I don't have to worry about adding anything on the side except for an Asian inspired protein. Don't want to cook a protein? No worries, Ling Ling has you covered with a variety of flavors that include protein, so it's a full meal!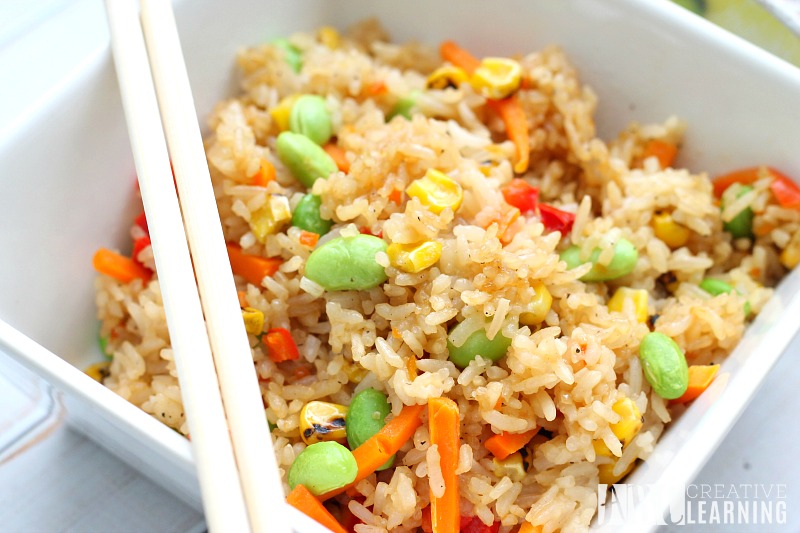 I love that Ling Ling Fried Rice comes in five unique flavored dishes inspired by authentic Asian cuisines from Japan, China, Korea and Thailand. Each rice flavor has a unique sauce made with high-quality ingredients and no artificial flavors or preservatives.
Yakitori Chicken
Yakiniku Beef
Thai-Style Chicken
Chinese-Style Vegetable
Bibimbap Beef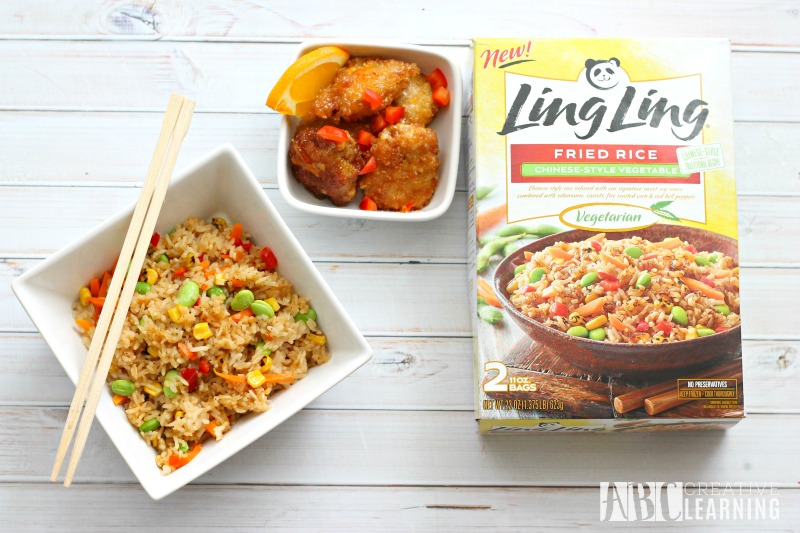 To find Ling Ling New Fried Rice make sure to visit their website for store locations! Plus, I have an excellent coupon offer for my readers! A $2 off coupon for a box of Ling Ling Fried Rice at any retailer where the products are being sold.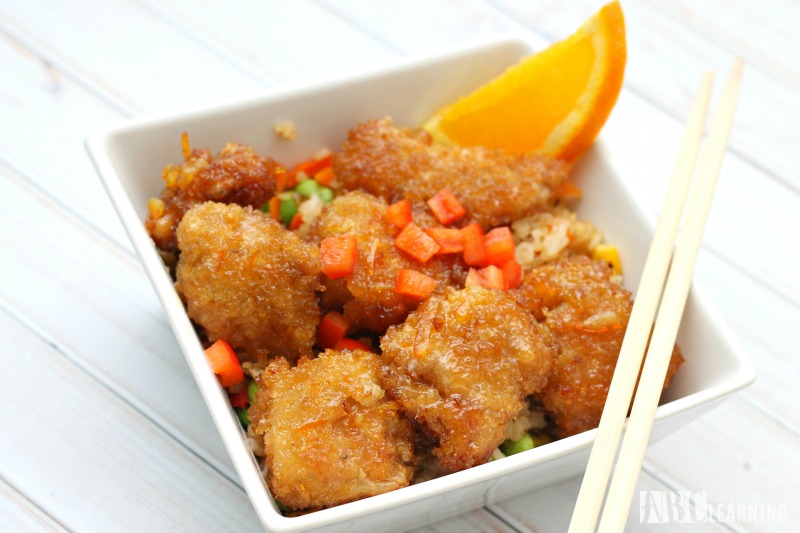 Orange Chicken Recipe
Ingredients:
1 tablespoon of Soy Sauce
1 teaspoon of Ginger
1 Garlic Minced
1 tablespoon of Rice Vinegar
2 Chicken Breasts
Panko Breading
1 Egg
Flour
Orange Juice from half an orange
Orange Zest
1/2 cup of Orange Marmalade
Vegetable Oil
Instructions:
Cut up your chicken into chunks and add into a plastic zip bag together with the soy sauce, ginger, garlic, and rice vinegar. Allow marinating for at least 30 minutes.
Once your chicken is finished marinated you are going to cover your chicken in panko breading.
Simply dip your diced chicken in flour, beaten egg, and then into the panko breading. Fry until golden brown. Drain chicken oil on paper towel.
To create the orange sauce add the orange juice, orange zest, and orange marmalade to a saucepan on high. Add your fried chicken and gently coat for a minute. Lower heat to low for another minute or until sauce thickens a bit.
Serve over Ling Ling Vegetable Fried Rice!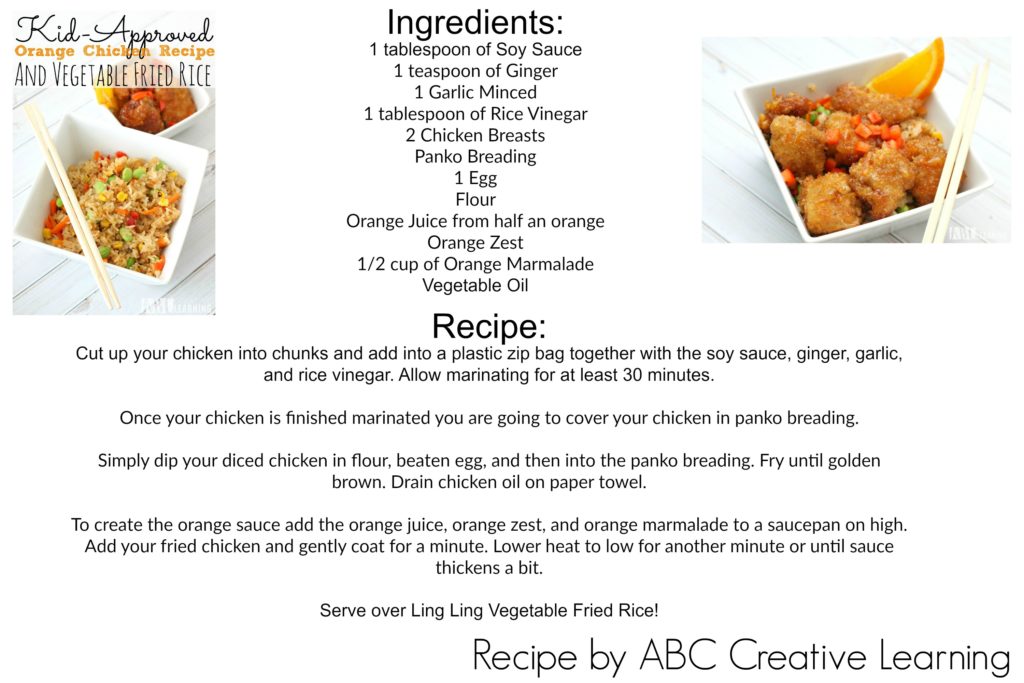 If your family loves trying out authentic dishes from around the world, then I highly suggest trying out Ling Ling Fried Rice in the many flavors available! You must try the Bibimbap Beef Fried Rice! No protein needed on the side and it's delicious!
Do you enjoy easily cooked meals the entire family will love?

SaveSave
SaveSave
SaveSave
SaveSave
SaveSave
SaveSave