Last week I was one of the lucky ones to attend an early screening of the most awaited Disney*Pixar animated movie of the year. Today I'm sharing my no spoiler Toy Story 4 Movie Review and is it appropriate for kids.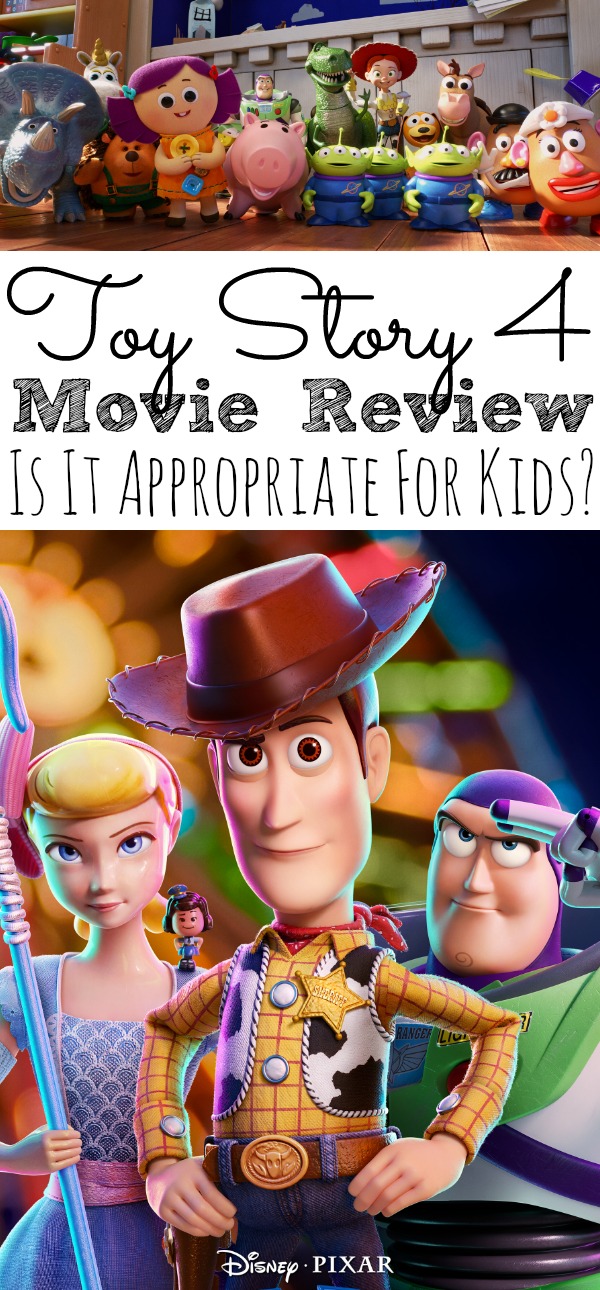 Toy Story 4 Movie Review | Is It Appropriate For Kids?
Toy Story is one of Disney's and Pixar most well known animated films. It's been 25 years since Woody and Buzz Light Year stole the hearts of kids and parents alike. Now they are back with a brand new adventure with all of our favorite toys, some new faces you will fall in love with instantly, and other toys that will surprise you at the end. Toy Story 4 is coming to theaters and I have all the non-spoiler details about the film.
Thank you to Disney for allowing my family to attend the early screening of Toy Story 4 so that I can bring you this movie review. All opinions are my own. Post contains affiliate links.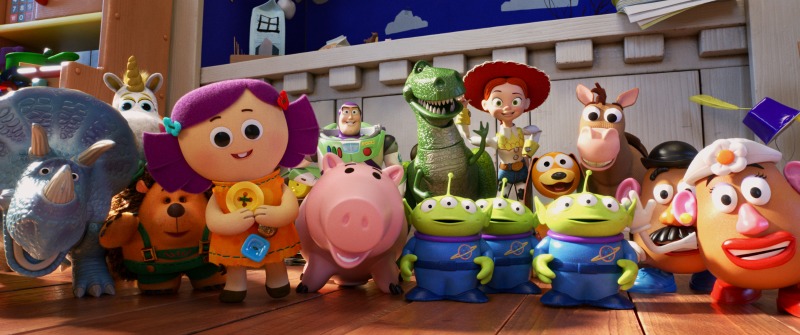 Memories Of My Childhood
Toy Story is probably the most remembered animation created by both Disney and Pixar! I don't think I know anyone who has never watched or heard of Toy Story. So much so, that we now have an entire part of Hollywood Studios created just because of this iconic film. So to say that Toy Story is memories of my childhood is just an understatement.
These characters are brought to life to give children that life long imagination that many of us as adults lose. Only through a child's eyes can we see the amazement of play and pretending to be someone else. The Toy Story characters are not only memories of my childhood but my siblings and now my own children.
The colors, the characters, and the storyline are created so cohesively and perfectly that even adults are in awe when watching the film. Just in all other Toy Story films, no matter how old you are, get ready to laugh and cry. Maybe even a little of both at the same time.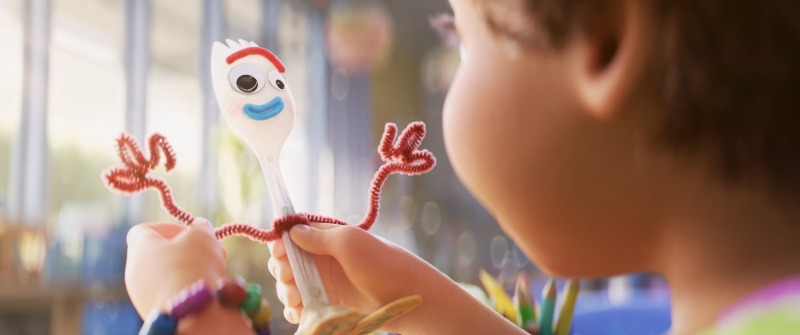 Teaching Us All Not To Judge Others
We live in a world where judgment seems to take place in front of getting to know others. They say "don't' judge a book by its cover", but as humans, this is something that we do every day. Teaching kids at an early age to not judge others before knowing their story is something that Toy Story 4 is all about. I myself placed judgment on some of the characters (and you will see why when you watch the film), which later on changed as their story emerged.
Toy Story 4 has given many parents the opportunity to sit down with their children and have a family conversation about this topic. So, I say take the opportunity. Watch the film with your kids and then have a family discussion about it.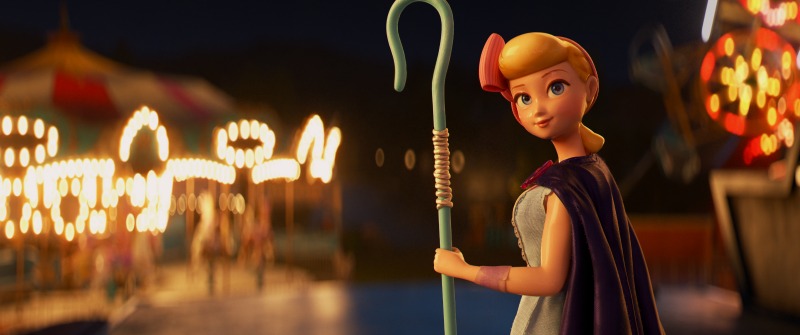 Sometimes Life Has Other Plans For Us
I will have to say that my favorite part of Toy Story 4 would have to be the storyline where is captures Bo Beep back in the Toy Story franchise. In her story, it shares how sometimes life has other plans for us and while they might be hard to let go it's the reason why life can be so amazing!
Whether we have had family and friends move away or we have lost loved ones, life is still an amazing journey. There's always an adventure waiting for us out there, but it's up to us to have the strength and willingness to allow life to happen to us. Not stand by and allow it to pass by. With so much craziness happening in our world and all the technology, we forget that living in the moment is most important. Toy Story 4 reminds us that life is not forever and sometimes we need to just let go.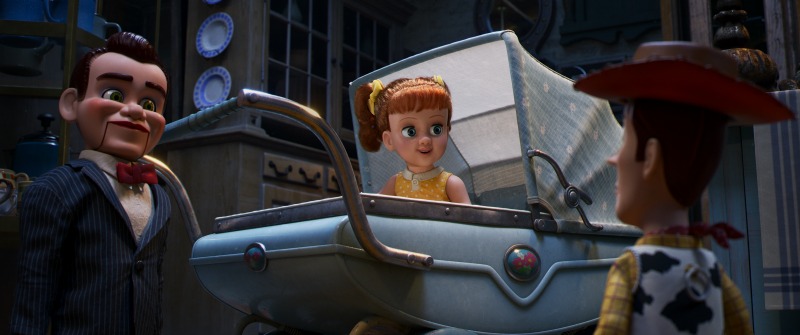 Is Toy Story 4 Appropriate For Kids?
If you're a fan of the Toy Story movies, then you know that both Disney and Pixar make the best-animated films out there. So, if it's appropriate for kids? I definitely say yes, but, there are always a few scenes since Toy Story 3 that kinda give me the "creepies" as my 7 years old would say.
There were a few times in the film where both of my daughters jumped up from their seat and I will admit that so did I. Although, it was funny, some of the new characters in the film like Gabby Gabby and Vincent are a bit on the "creepies" side. Some of the scenes are a bit darker, which really adds to the illusion of the old antique shop store. So, if you have younger kiddos, just remember that just like Toy Story 3, some of the scenes are a bit darker and the characters tie into the story.
For language, I don't remember hearing a lot of words that I personally would disapprove of. Maybe a "stupid" here or there. I was happy with it and didn't cringe as I usually do in a family animated film.
Overall, I certainly think that Toy Story 4 is meant for the entire family to enjoy! We are planning on seeing it again once it's out in theaters with friends. I know that both you and your kids will love this amazing story of friendship, changes, and letting go!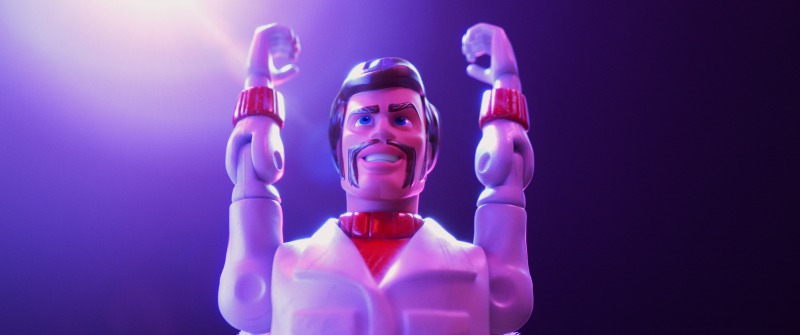 What Toy Story 4 Worth The Wait?
As Duke Caboom would say, "Oh, Yeah!" If it's true that this will be the last Toy Story film to hit the big screen, then there was no other way to end the stories of our favorite beloved toys. I say that the wait was worth it, but are we happy that it might be over? Now, that's a different story. As I mentioned above, Toy Story has been a part of my childhood, my sibling's childhood, and now apart of my children's. For it to be the end is unreal, but we all know that those stories can't go on forever, but there are always other surprises in between!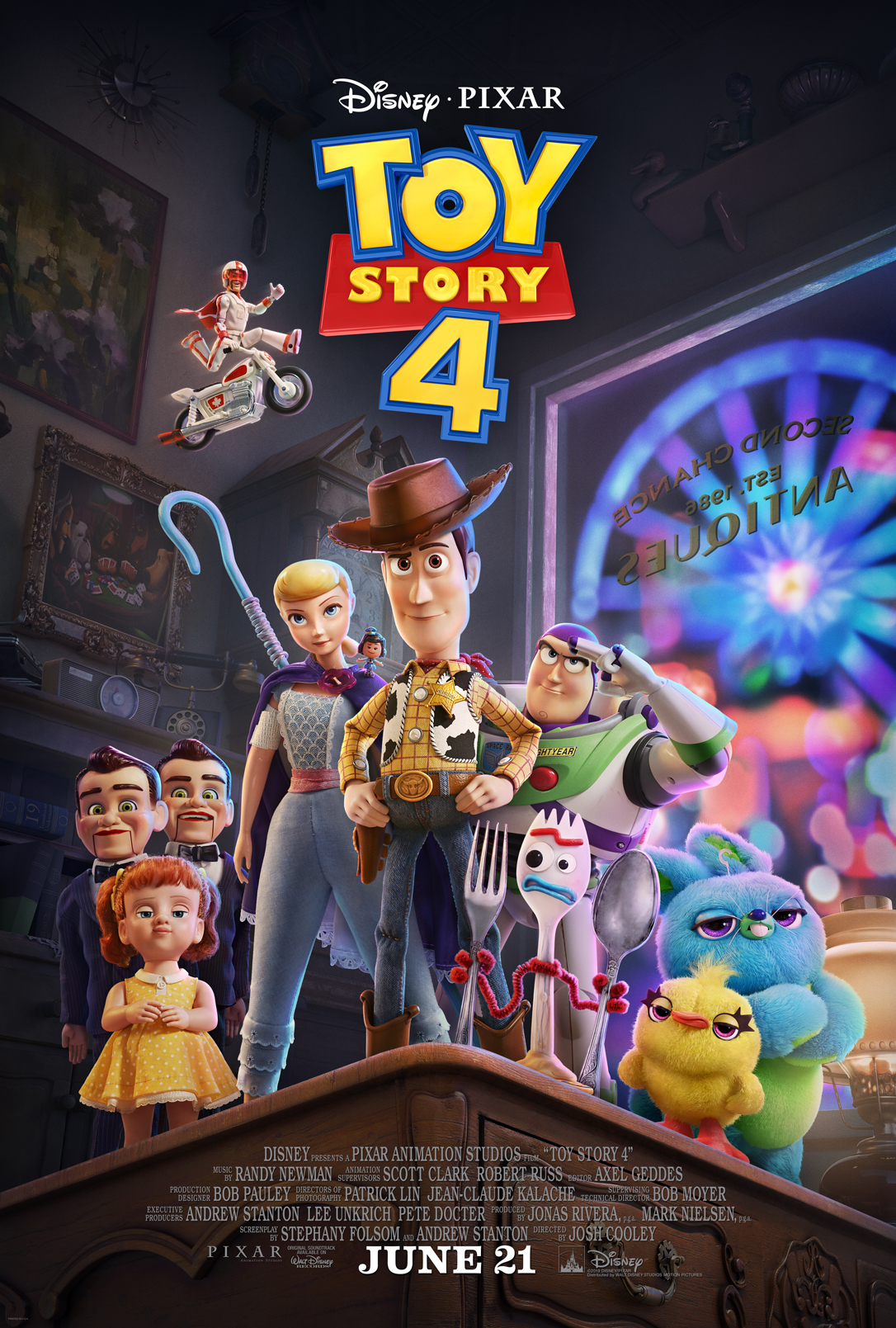 About Toy Story 4
Woody (voice of Tom Hanks) has always been confident about his place in the world, and that his priority is taking care of his kid, whether that's Andy or Bonnie. So, when Bonnie's beloved new craft-project-turned-toy, Forky (voice of Tony Hale), declares himself as "trash" and not a toy, Woody takes it upon himself to show Forky why he should embrace being a toy. But when Bonnie takes the whole gang on her family's road trip excursion, Woody ends up on an unexpected detour that includes a reunion with his long-lost friend Bo Peep (voice of Annie Potts). After years of being on her own, Bo's adventurous spirit and life on the road belie her delicate porcelain exterior. As Woody and Bo realize they're worlds apart when it comes to life as a toy, they soon come to find that's the least of their worries.
Go See Toy Story 4 In Theaters On June 20th!

You Are Also Going To Love:
If you loved reading this Parent Movie Review of Toy Story 4, then you will also love the following Disney Movie Reviews I have put together for you:
Have you bought your tickets to see Toy Story 4?