As many of you may have heard, Ant-Man and the Wasp leads into Avengers 4. Well, I'm not giving anything away no matter how much you bribe me, but today I did want to share my Ant-Man and the Wasp movie review and a parents guide. Thank you, Disney and Marvel, for allowing me to attend the Ant-Man and the Wap movie press junket in LA. All Marvel fangirling and Paul Rudd obsession are my own!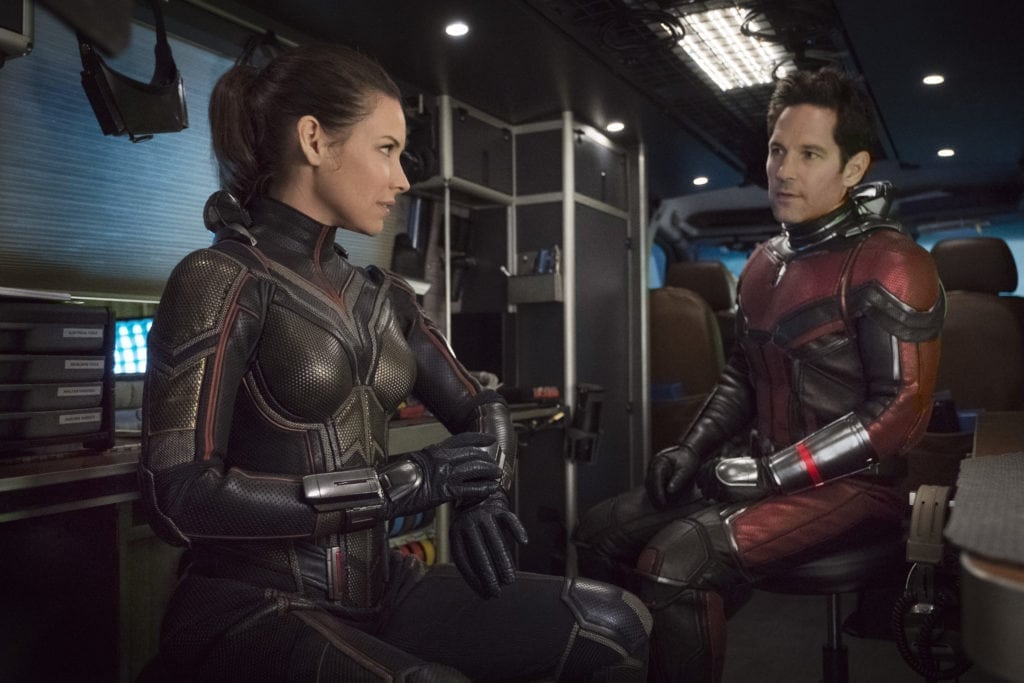 Ant-Man and the Wasp Movie Review | Is It Appropriate For Kids?
If you know me, I mean truly know me, then you know that I'm a huge Paul Rudd and Evangeline Lilly fan! I think they are amazing actors, are positive role models, and I've followed their career for some time now. I was uber excited to see both of them together once again on the big screen and they didn't disappoint! As always I will share what I love about the movie with no spoilers and then share my thoughts about the film as a parent with young kids.
Oh, and don't forget to stay until the after the credit scenes! Believe me when I say you don't want to miss these! There are two total, so stay in your seats until the final one plays or you will regret it!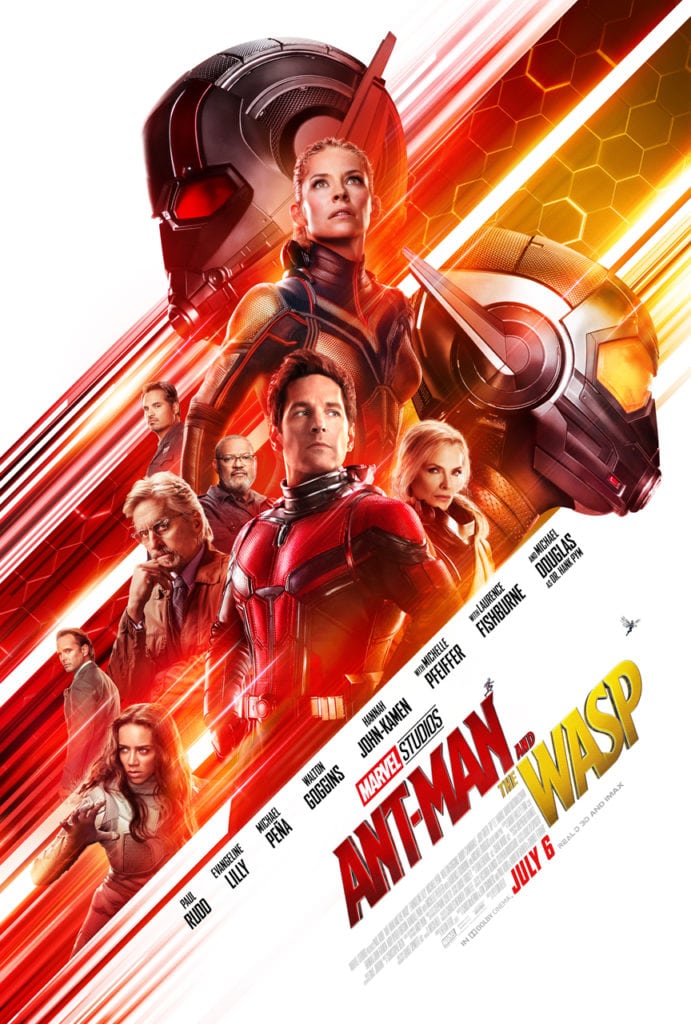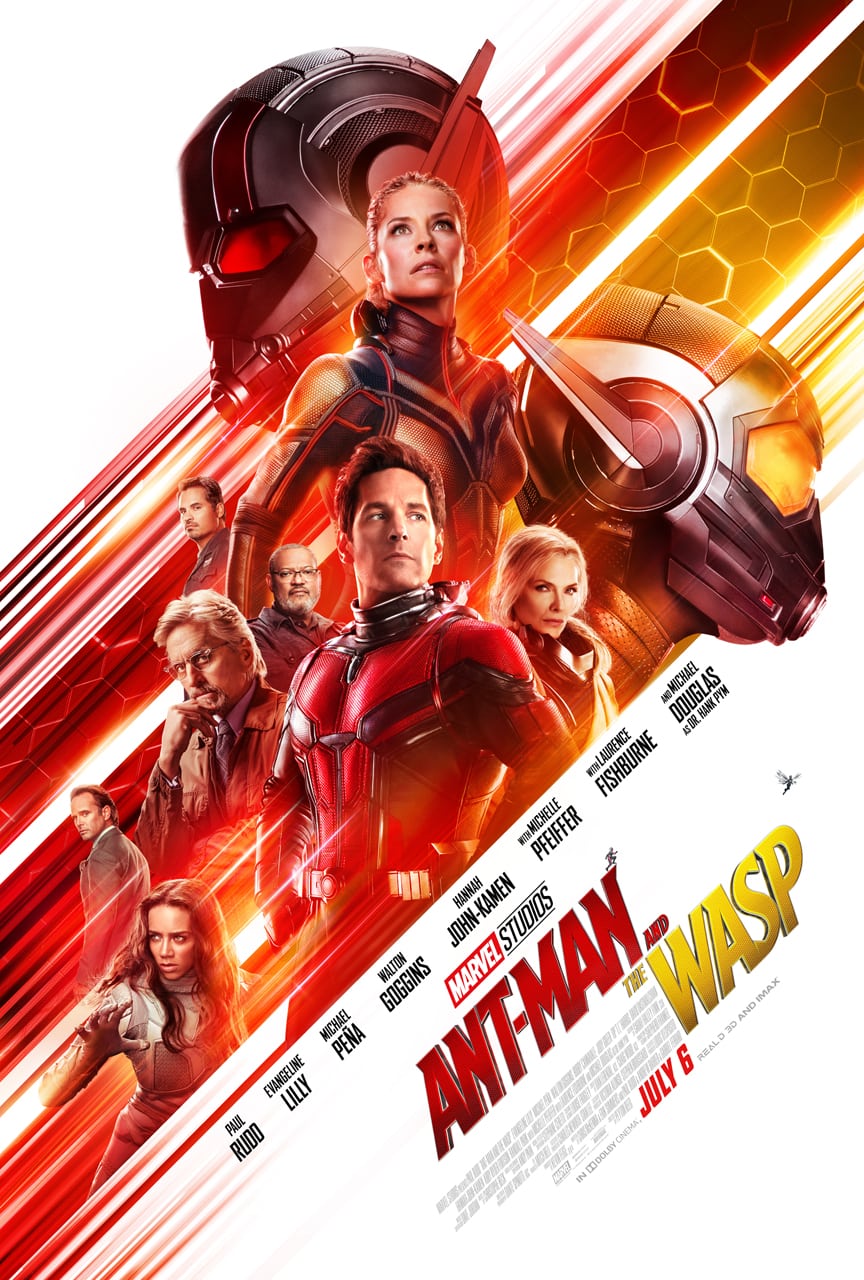 About Ant-Man and the Wasp
From the Marvel Cinematic Universe comes ANT-MAN AND THE WASP, a new chapter featuring heroes with the astonishing ability to shrink. In the aftermath of CAPTAIN AMERICA: CIVIL WAR, Scott Lang grapples with the consequences of his choices as both a Super Hero and a father. As he struggles to rebalance his home life with his responsibilities as Ant-Man, he's confronted by Hope van Dyne and Dr. Hank Pym with an urgent new mission. Scott must once again put on the suit and learn to fight alongside the Wasp as the team works together to uncover secrets from the past.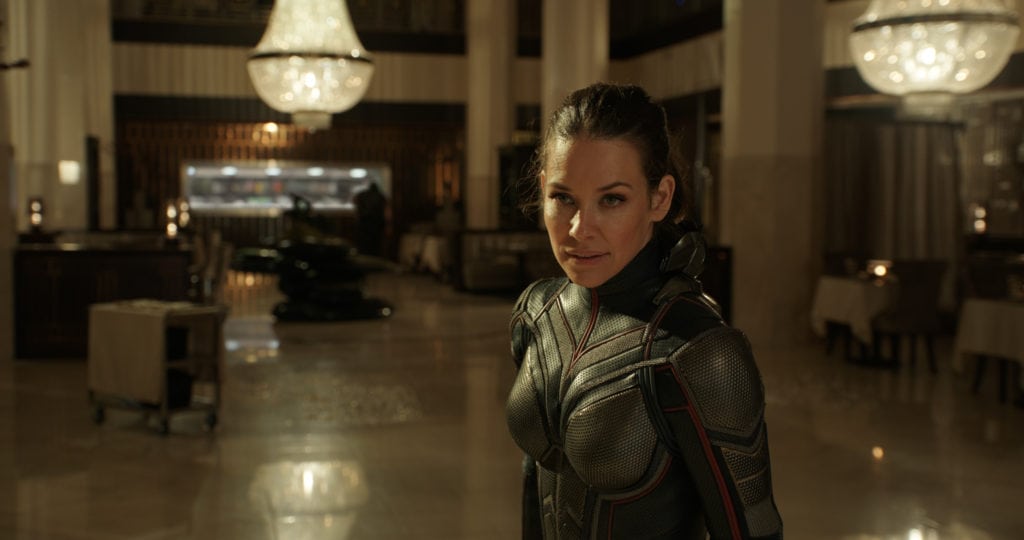 The Wasp Is Everything
The development of Hope and how she has changed from the first Ant-Man to now was fun to watch. Starting off as the daughter of Dr. Pym, to now becoming the hero herself, Hope or The Wasp whichever you prefer, is going to become a hero in the eyes of little girls and little boys. It's about time we had a female superhero that not only is graceful and elegant but can also kick some serious booty!
Evangeline Lilly portrays The Wasp like the character was meant just for her. Not only does she make this Marvel Comic superhero look good, but she does it with a feminine force and confidence command. She's the vision of what little girls nowadays want to look up to, no she is the vision young generations need to look up to. It's time for this Marvel female superhero to stand next to all the others! Not only does she bring in feminity to superheroes, but even her name is in the title of the film. Other brands need to take note of this!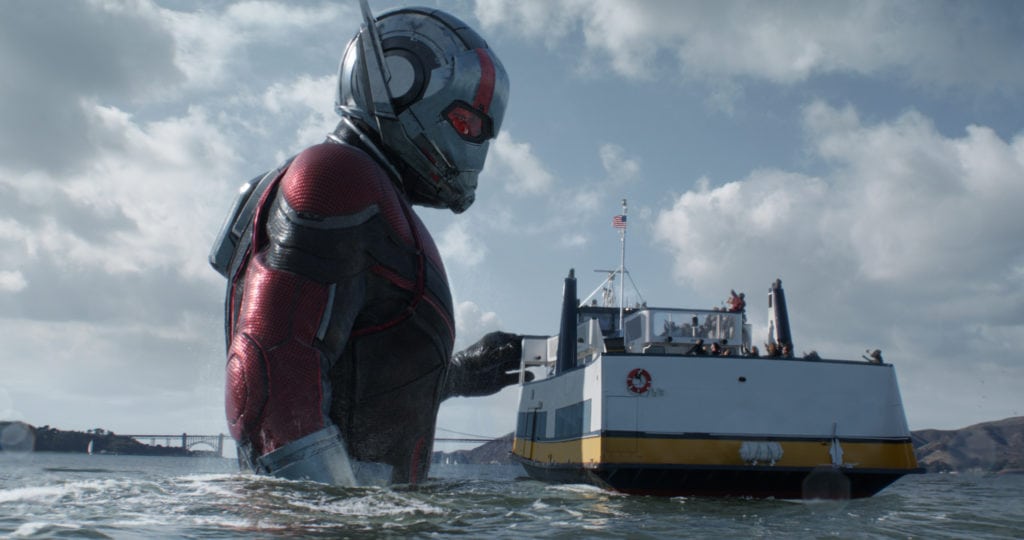 You Will Laugh Until You Cry
I can't even begin to describe to you all how much I laughed! You will laugh until you cry! Literally! Not only were the scenes and the dialogue perfection, but Paul Rudd and the rest of the writers did an amazing job bringing each of the characters sense of humor into the light in their own way.
One of the things that I loved about the comedy in the film is that it's exactly what our world needs today. Right now we need to bring more laughter into the world and into our lives. That's the reason we watch these movies, we want to be entertained and forget about the negativity in the world Marvel has succeeded this with Ant-Man and the Wasp! So Bravo Marvel!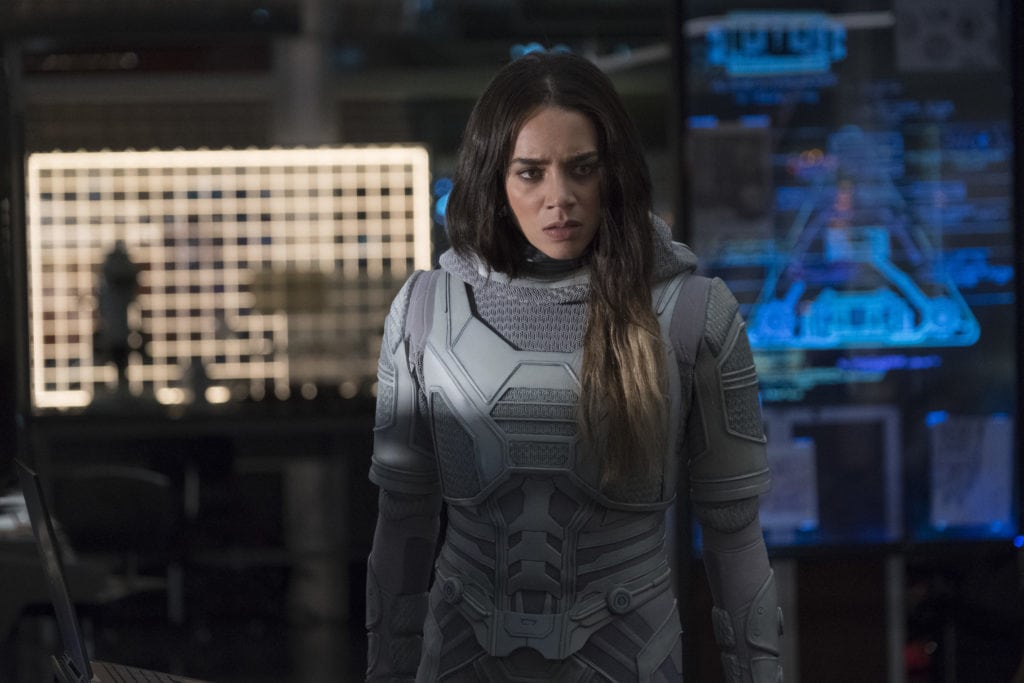 Ghost Is The Villain You Want To Love
Don't think that The Wasp is the only kick butt female character in the film! Ghost is the villain you want to love. Not only does her story capture your hearts but I know she truly just wants to be helped. You can't but help to root for her the entire movie, even when she does something you don't agree with, you still find yourself making up an excuse of why she did it. During the film I found myself thinking "just stop fighting her and ask what she wants". You can't but want to see her succeed in the end.
I have a feeling we will see quite a few kiddos dressed as Ghost this year during Halloween! Hannah John-Kamen was the perfect cast for this role. Just like Evangeline Lilly, she brought sophistication, power, and confidence to the big screen. Even when they were fighting each other!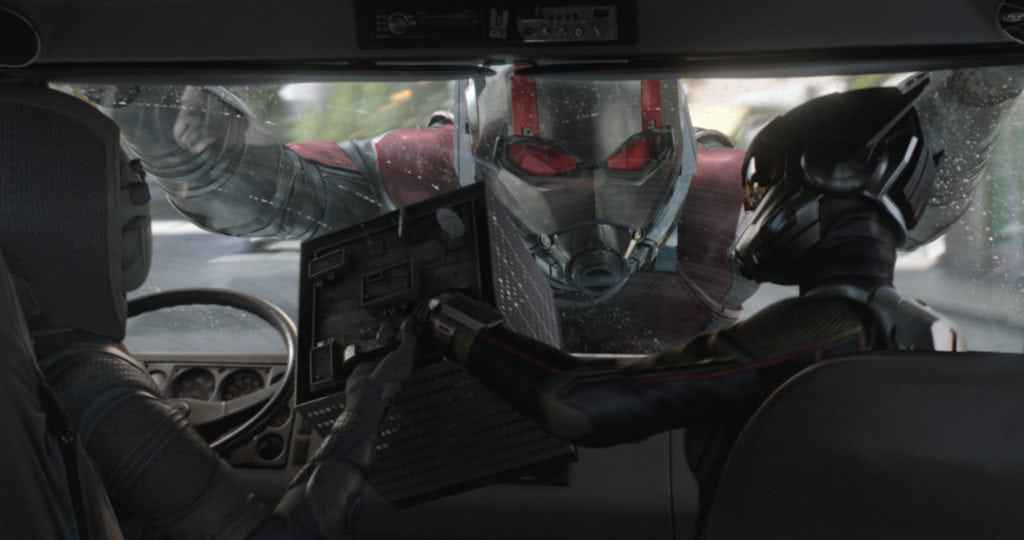 The Action Scenes Are Like A Choreographed Dance
No one could make fighting look so beautiful than The Wasp and Ghost! I mean, some of their fighting scenes just left you wanting more, which is usually the opposite when you see the good guy trying to fight the bad guy. It was hard choosing a side to root for when you see two powerhouse females with such strength, but elegance all at the same time. Reminds me so much of when Helena in Thor fought against her siblings. As much as you want to root for Thor, I found myself rooting for Helena. Go girl power!
Just like the first Ant-Man movie, there's also some comedy in the fight scenes. Look out for a car chasing scene, where you will find some fun from the past in a "gigantic" way with none of the overexposed violence.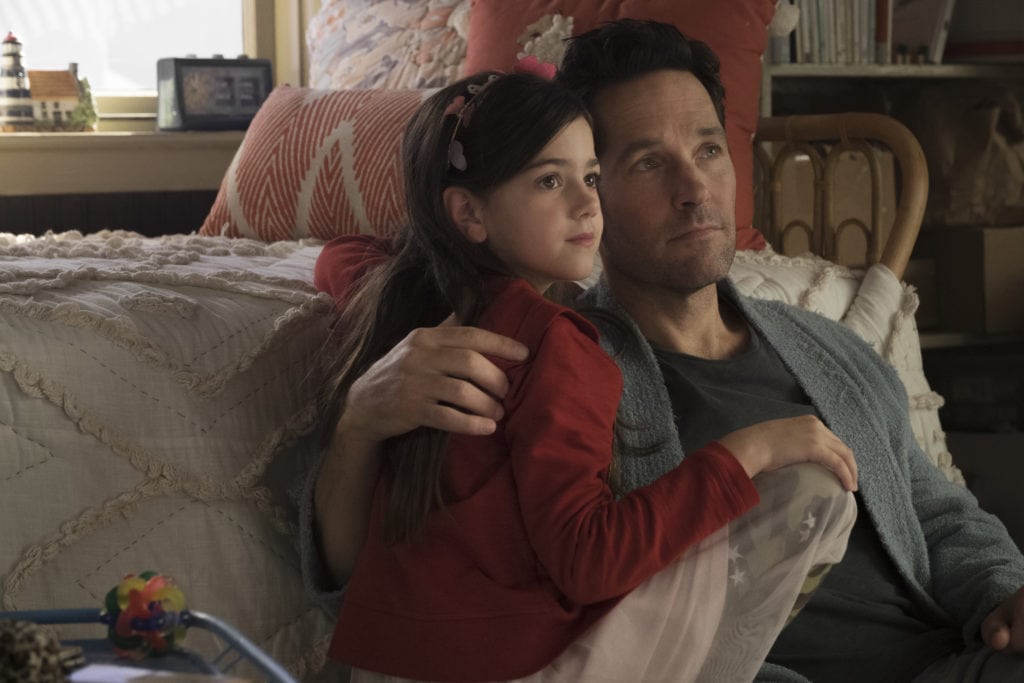 The Heartfelt Story We Needed After Infinity Wars
I'm so happy to see a superhero that adds some of the family values into parenthood and film together. As we all know from the first film, Scott has a daughter, who is everything to him. Not only do we see their relationship from father to daughter grow, but we also bring in the relationship between Hope and her father. We see the closeness between them and how they will stop at nothing to save the most important person in their life! You get all the feels, with that superhero Marvel twist! It's definitely the positive and heartfelt story we all needed after we saw Infinity Wars!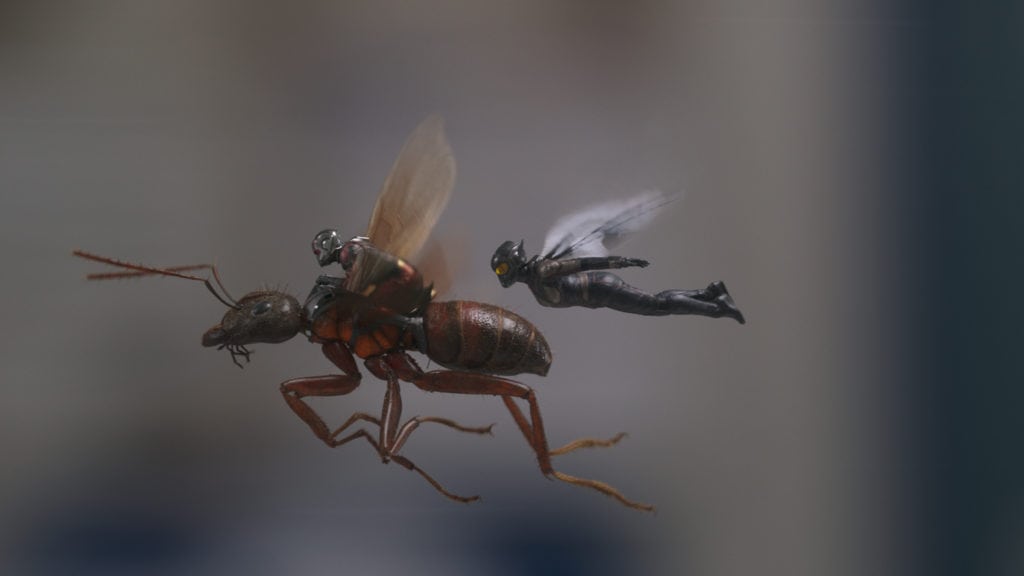 Is It Appropriate For Kids?
I'm going to go with 100% yes! In former movie reviews, especially with Marvel films, you hear me say how great the movie was, BUT, I won't take my kids to see it just yet. Well, with this one I bought family tickets to go watch the film together as soon as I walked out of the screening. This is something that my entire family is going to love from my husband to my youngest daughter who is six and easily gets scared.
The humor in the movie is appropriate for all ages. There is no sexual innuendos or foul language (that I remember). The action scenes are entertaining to watch and I wouldn't necessarily say that is overly violent. Yes, it's a Marvel film with good guys catching the bad guys, but the fighting scenes look more like choreographed martial arts than anything. So amazing to see and I know my daughter will enjoy it! So parents, get your tickets and take the entire family to finally enjoy a Marvel movie together! Marvel, we thank you for that!

Ant-Man and the Wasp in theaters July 6th!!
You Are Also Going To Love:
If you loved this Ant-Man and the Wasp Movie Review and Is It Appropriate For Kids?, then you will also love the following Disney/Marvel movie reviews I have put together for you:
Have you bought your tickets to see Ant-Man and the Wasp yet?