Our favorite childhood bear is on the big screen this week! Today I'm sharing my no spoiler Christopher Robin Movie Review and is it appropriate for kids to watch. Thank you, Disney, for allowing us to attend an early screening of Christopher Robin. All childhood opinions are my own.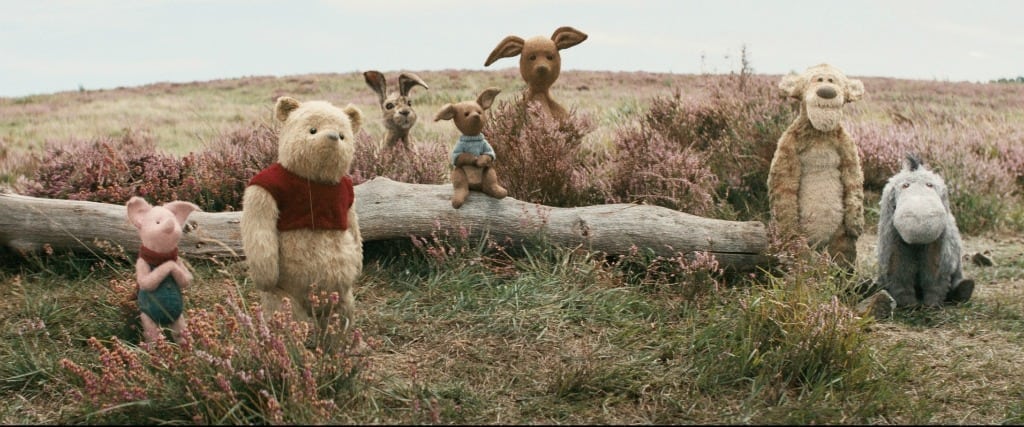 Christopher Robin Movie Review | Is It Appropriate For Kids? #ChristopherRobin
Since I was a young girl Winnie the Pooh has been a part of my childhood. From the books to watching the animated Disney series, and owning the entire plush collectible toys. These heartfelt stories have been around for a long time. Creating childhood memories among adults and children. Christopher Robin is a film based on the famous characters created by A.A. Milne and E.A. Shepard.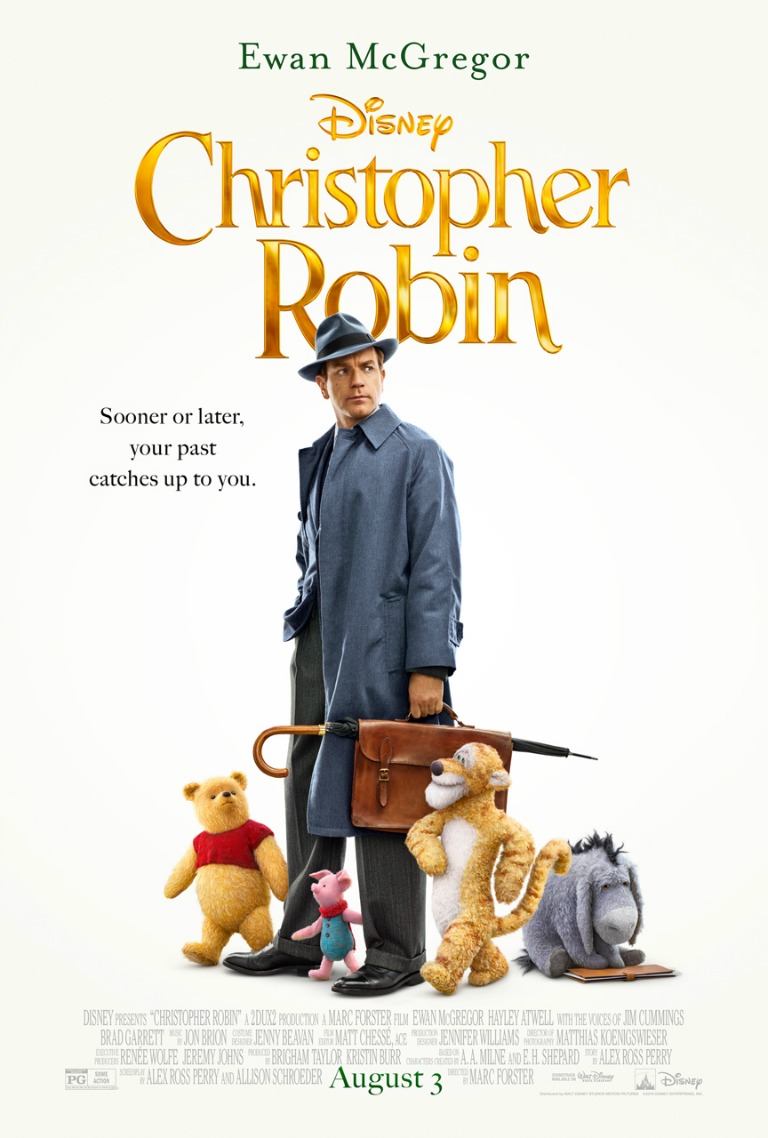 About Christopher Robin
In Disney's heartwarming live action adventure, the young boy who shared countless adventures with his stuffed animal friends in the Hundred Acre Wood has grown up and lost sight of what's important in life. Now it is up to his childhood friends to venture into our world and help Christopher Robin rediscover the joys of family life, the value of friendship and to appreciate the simple pleasure in life once again.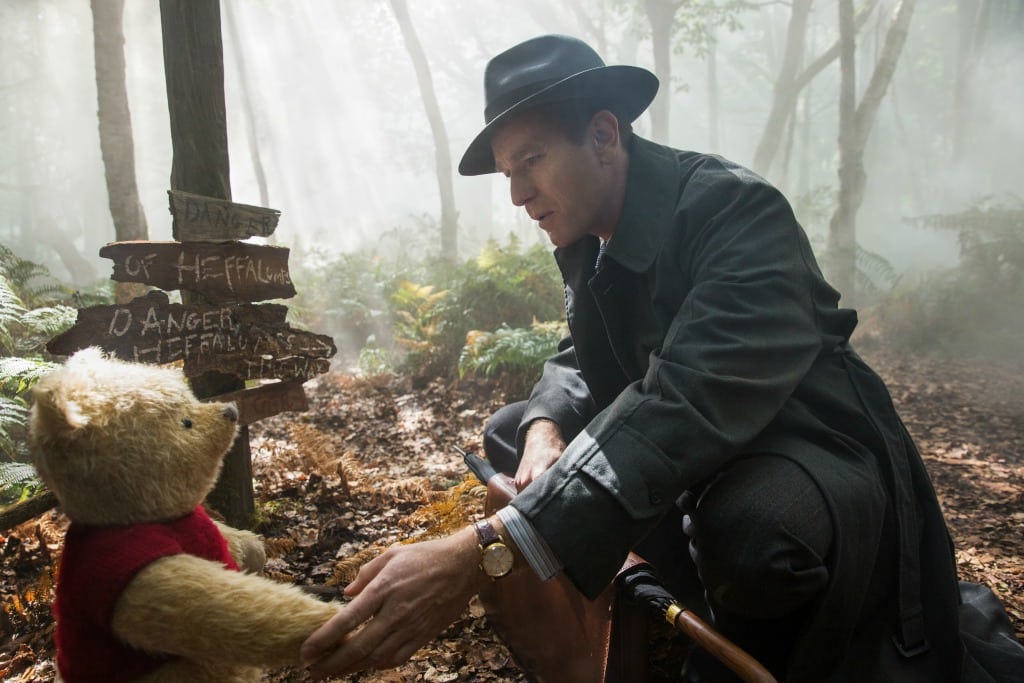 Childhood Memories From the Past
Growing up I remember reading and watching Winnie the Pooh. He was my ultimate favorite Disney character. As soon as the Cinderella's Castle popped up on the screen and turned into its classical castle I immediately got that warm feeling as a child watching Winnie the Pooh and the gang.
We all know that Christopher Robin was Pooh and friends, human friend, we remember the turn of the pages as the animated series or show began. You can expect the same introduction to the movie. Taking you back to those special childhood memories from the past. Pay attention to the storyline, because Disney did a fantastic job of entwining some of the original Winnie the Pooh stories right into the Christopher Robin movie.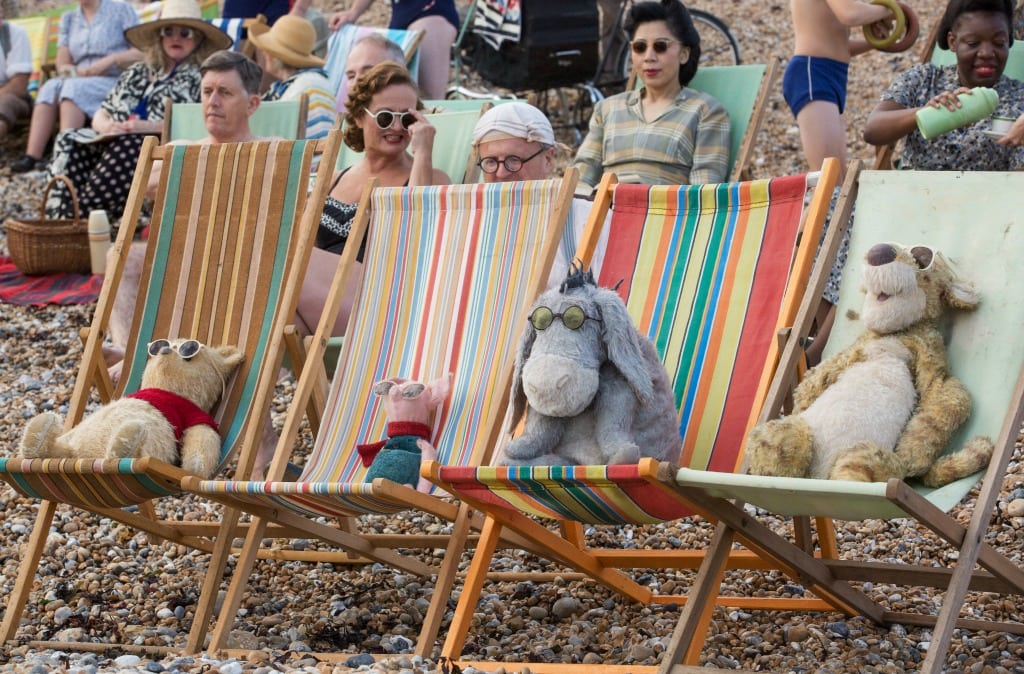 Reminding Adults to Enjoy Life
The live-action part CGI Christopher Robin movie is kind of a sequel to the Winnie the Pooh stories. It follows how Cristopher Robin grows up, with a job, and a family of his own. Just like us adults we get caught up in the hustle and bustle of real life. Forgetting that we need to stop and enjoy life with our families more often. That's when his childhood friends reappear, reminding him that there is more to life than being an adult. If Disney wanted to remind adults to enjoy life, to create memories, and remember that family should always come first. Then they did a fantastic job!
I for one left the movie theater thinking of all the things I needed to cut out for a bit and spend time with my girls before they head back to school next week.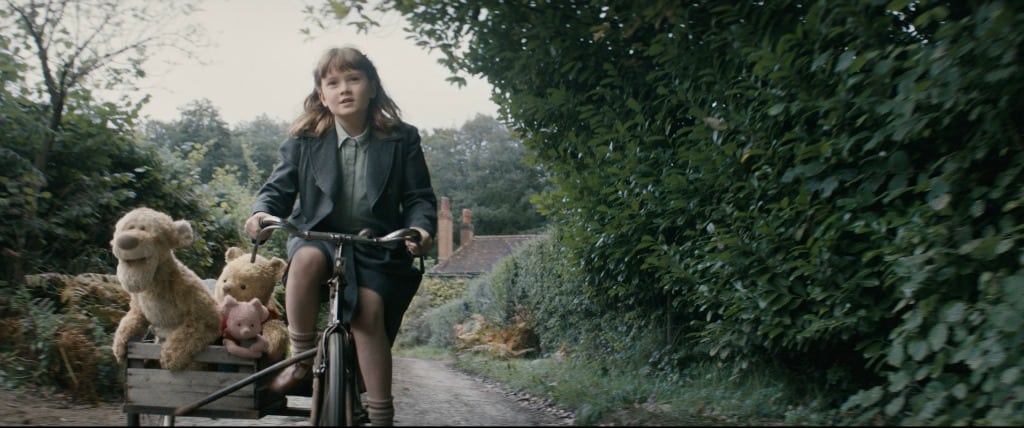 Live Action CGI Hybrid Animation
The CGI animation was fantastic to watch, especially during the close-ups of the plush toy characters. If you watch closely you can see the fluffiness stuffing of each of the characters and I love how Winnie the Pooh's eyes were kept intact. Those black plastic toy like eyes is what reminded me of my own Pooh stuffed animal. I just wanted to reach to the screen and snuggle each of my childhood characters.
Pooh, Tigger, Piglet, Roo, Kanga, and Eeyore all were though out thoroughly during their designs. The classical look they brought out of each character, including the worn look of a child who has played with them for years. Their individual personalities couldn't have been more perfect and laid out with any more precision than I remember them being. It's like my very own stuffed animals from the Hundred Acre Woods have come to life.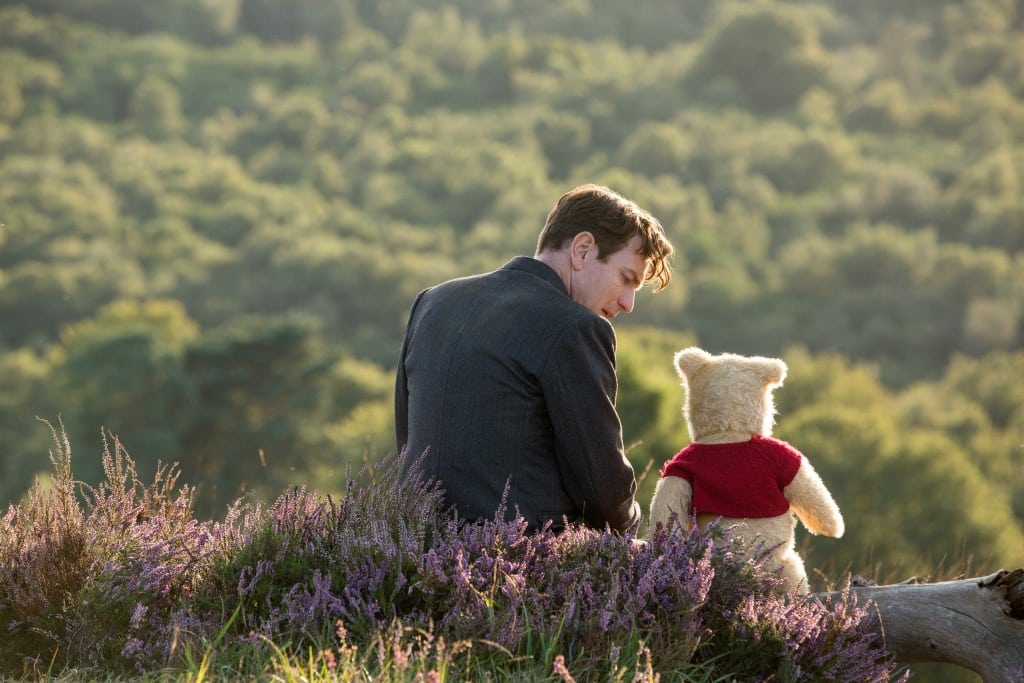 Is It Appropriate For Kids?
Here's the part many of you are waiting for, it's Winnie the Pooh it has to be appropriate for kids to watch. I'm happy to tell you, yes, but let's get into non-spoiler details to give you a little bit more of an idea for your kids and why the film is rated PG. Thinking of the time period when Christopher Robin is grown up in there is war, with a few scenes of bombs, shooting, and injured soldiers. There is no show of blood or anything specific. Although the scenes pass by pretty quickly, they are still evidence of it.
There's also a scene where Christopher Robin is upset and begins yelling. He goes through a lot of emotions and it shows in his character. The last part that I wanted to share is a foggy, eerie scene at the Hundred Acre Woods, where the music changes and gets a bit dark. I asked my six-year-old daughter if any of these scenes scared her and she said no. I think Disney did a great job making it for adults and kids, making it the perfect family film.

I hope that this Christopher Robin movie review and no spoiler parent guide will help you decide if the film is for your family. As for me, Christopher Robin will bring your adult childhood memories to the surface, perfect for sharing with your children. Reminding us that the world is still a beautiful place, we just need to stop, play, and share more love.
Christopher Robin in theaters Friday, August 2nd
Facebook * Twitter * Instagram
You Are Also Going To Love:
If you enjoyed this Christopher Robin Movie Review and Is It Appropriate for Kids, then you will also love the following Disney Movie Reviews I have put together for you:
Will you be taking your family to see Christopher Robin this week?