Unicorn Lunchbox Jokes are what your kids need in their lunchboxes this back-to-school season! Who wouldn't love a good unicorn joke in their lunchbox to share with friends?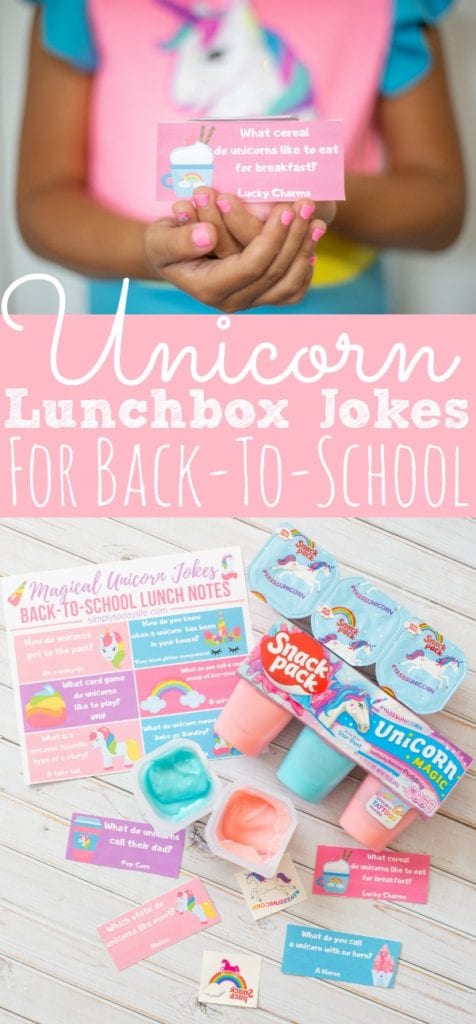 Unicorn Lunchbox Jokes For Back To School
My girls are so excited for back-to-school and all the fun snacks they get to take for lunch! Especially this Unicorn Magic Snack Pack made with "Fairy Dust and Princess Kisses"!
To make back-to-school lunches extra special, I've created these adorable Unicorn Joke notes that are perfect to pair up with your Unicorn Magic Snack Pack pudding cups.
How To Make Back-To-School Lunch Fun
One of my goals this year for back-to-school lunches is to make them fun for my girls! My youngest daughter will be going into second grade and my oldest to fifth grade (cue the tears)! This will be their last year in the same school until they are both in high school!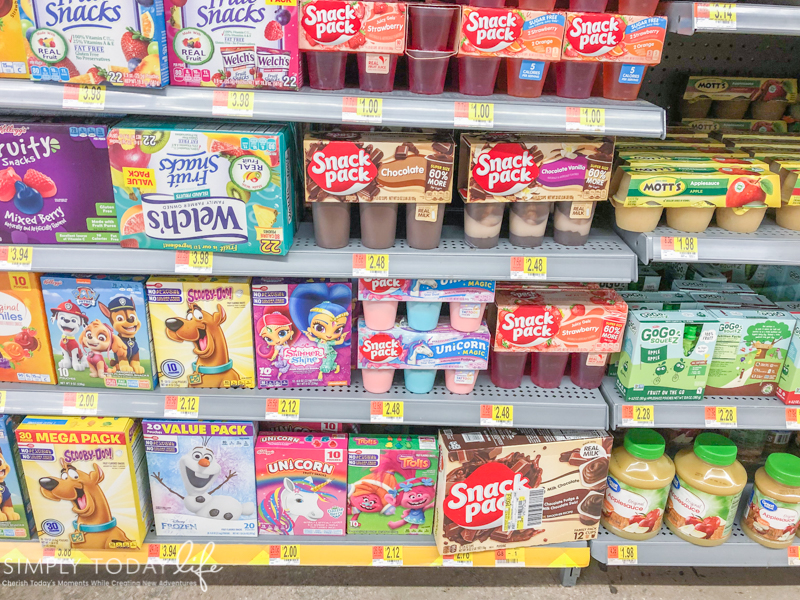 So I'm on a mission to make this year the most fun yet! I'm starting the school year off by transforming any school day into a magical day with the Unicorn Magic Snack Pack pudding cups I purchased at my local Walmart for a limited time in the snack aisle. Oh, and make sure also to pick up Dragon Treasure Snack Pack Pudding Cups!
The Unicorn Magic Snack Pack pudding cups are not only free from preservatives, high-fructose corn syrup, 0g trans fat per serving, but they also include two fun tattoo surprises! Making back-to-school fun and magical!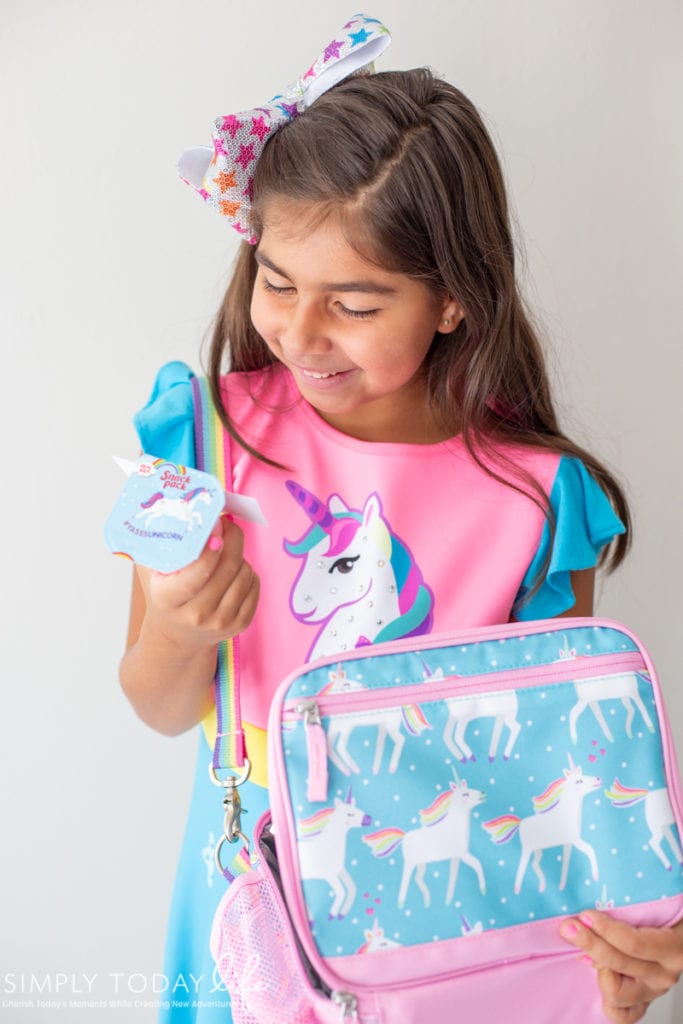 Magical Unicorn Lunch Box Jokes
Do your kids enjoy a surprise note from you in their school lunchboxes? Then you must print out these free Magical Unicorn Jokes! Perfect for making back-to-school fun and sweet!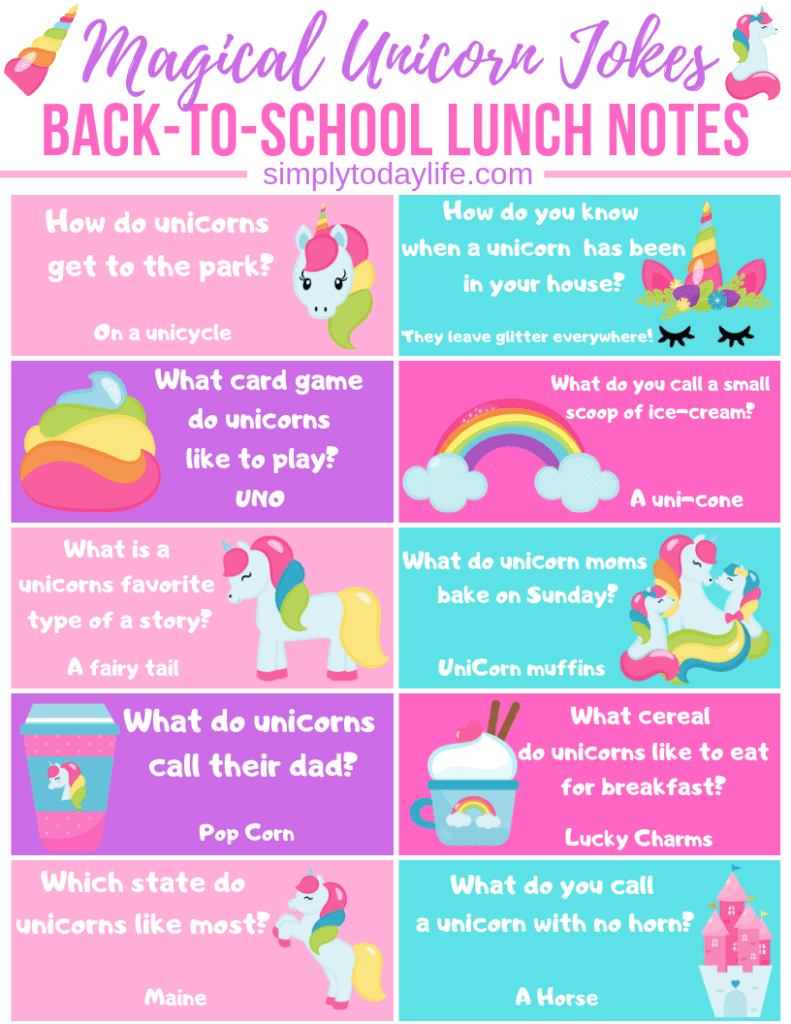 Printing Out Magical Unicorn Jokes
One of my favorite things about this printable is the fact that you can be print it out at home for free and you only need a few supplies to do so.
Printer with colored ink
White cardstock paper
Scissors
Tape
Pen if you are filling out your own lunchbox notes
My downloadable free Magical Unicorn Jokes Back-To-School Lunch Notes (to print out click on the photo above or the download button below)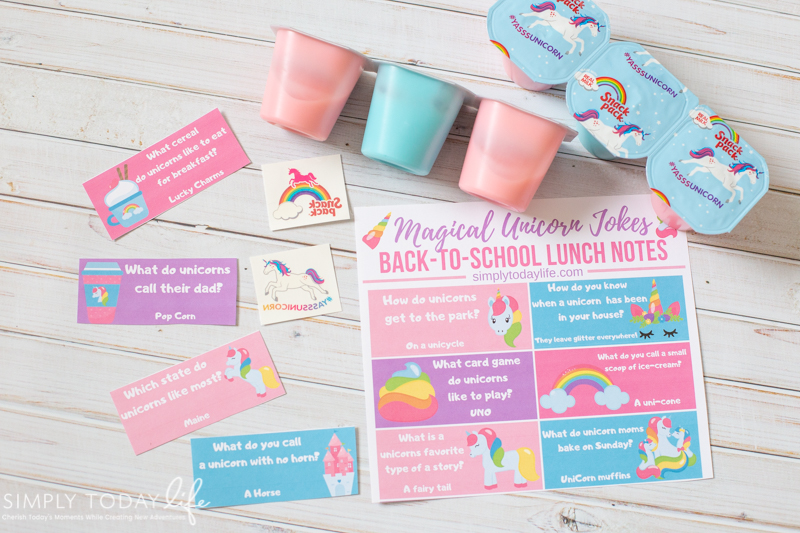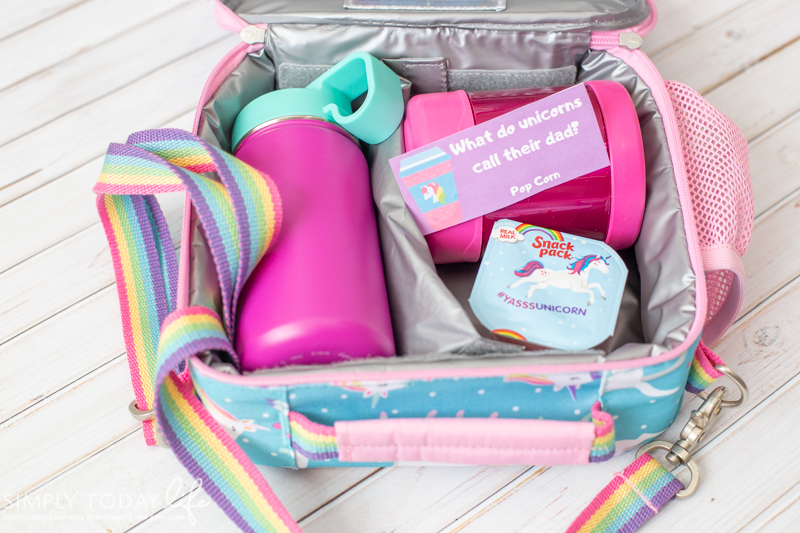 Printing Lunch Notes Tips
I love printing out my back-to-school lunch notes on cardstock paper to give it a longer life span in my girl's lunchbox. Plus, it makes them look really professional! Haha!
My second tip is to make sure you are printing your printable on high quality. When you click "print," it will prompt you to choose the quality of your printing. By selecting "high quality," it will give the printable beautiful bright, magical colors.
Once you've printed out your unicorn jokes, cut them out by following the white edges of the cards.
Lastly, attach to the Unicorn Magic Snack Pack pudding cups in your child's lunchbox and transform their day into a magical one!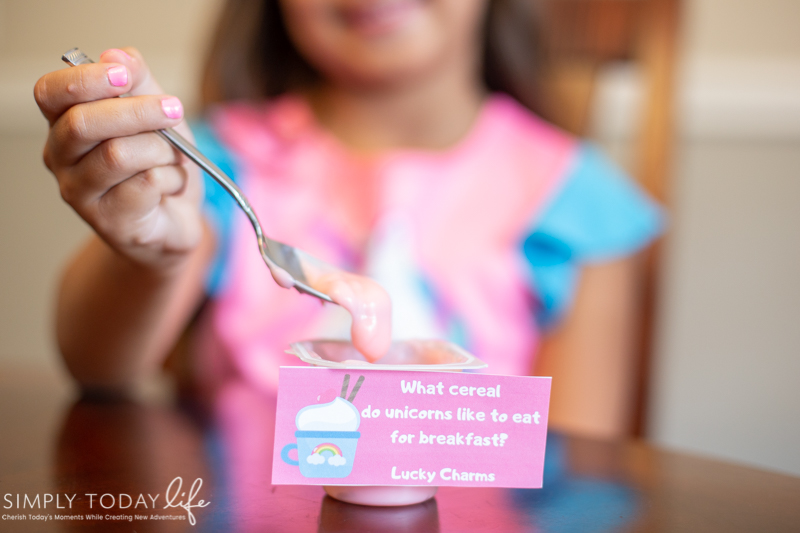 I hope that adding these free Unicorn jokes and Unicorn Magic Snack Pack pudding cups "Made with Fairy Dust and Princess Kisses" to your child's lunchbox will make this year the most magical and memorable year of all!
For family games and exciting recipes make sure to visit the Snack Pack website!
Will you be making it a magical back-to-school?
*Update August 5, 2021
You Are Also Going To Love:
If these Tips For Getting Kids Ready for Back to School helped, then you will also love the following back to school articles I have put together for you: