My girls are really enjoying creating paper plate crafts, especially the past week where we have been learning about ocean life. Last week we made our Paper Plate Jelly Fish and this week they wanted to make fishes. Using lots of colored tissue paper we created a Paper Plate Fish Craft that was really easy and fun to make.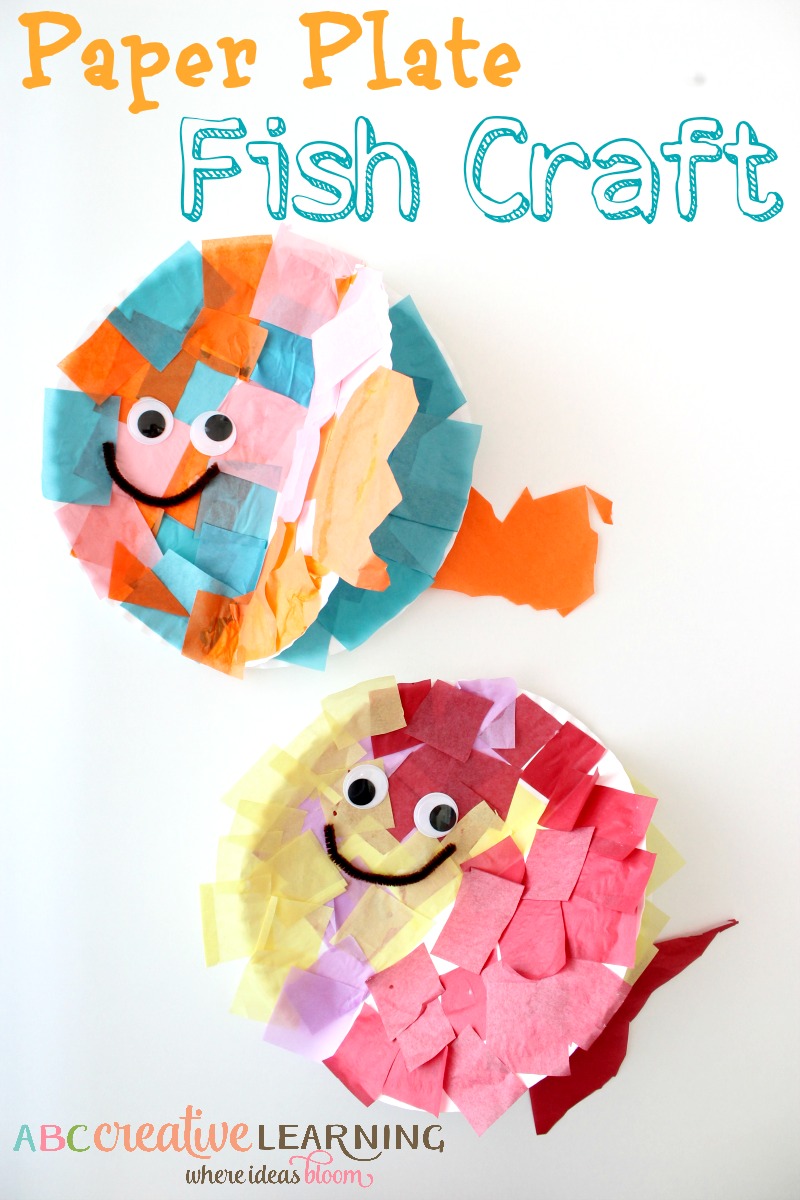 Paper Plate Fish Craft
Materials Needed to create your fish craft:
2 paper plates per fish
Colored tissue paper
Craft glue
Scissors
Stapler
Googly eyes
Pipe cleaner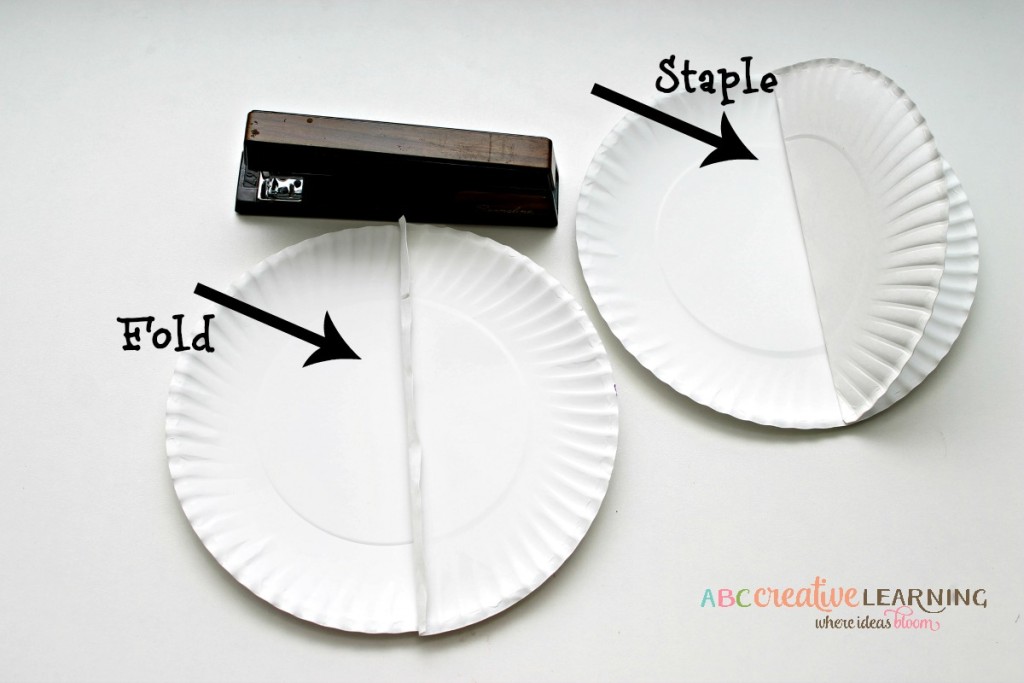 Step One: Prepare materials
Cut one of the paper plates in half. You will use this as the fin of the fish.
Fold the cut edge of your half paper plate and staple on your other paper plate.
Cut your tissue paper into small squares.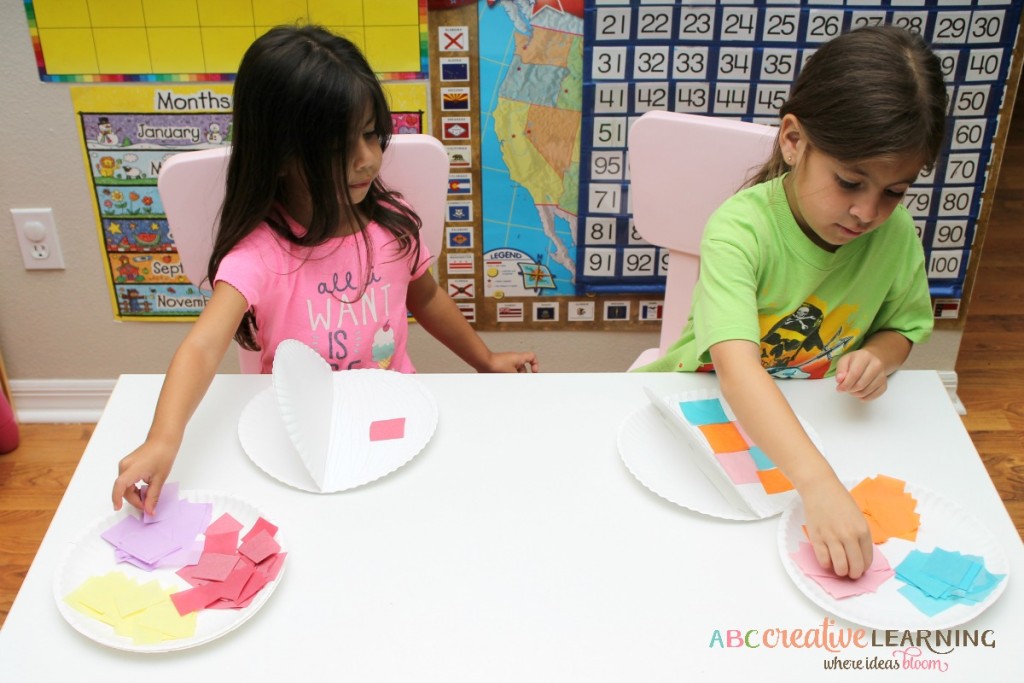 Step Two: Allow your child to glue down their tissue paper squares using craft glue. Use as many or as little colors as you would like.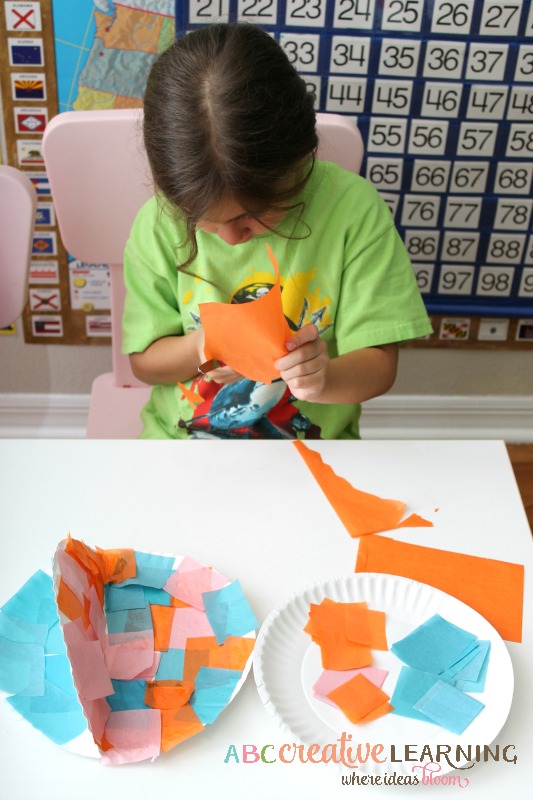 Step Three: Allow your child to cut out a back fin for their fish, if they are ready to use scissors. My five year old daughter uses scissors on a daily basis under my supervision, but my 3 year old still uses safe scissors. Once your child has cut out their fin, allow them to glue at the backend of the plate.
*Caution: If your child is still learning to use scissors this is a great time to teach them how to grip and cut, just be very careful. Regular kids scissors are very sharp and can cut easily. I know this because as I was helping my daughter cut and I went to grab them she accidentally opened and closed the scissors all in one motion, cutting my finger. So, be very careful with your fingers and your child's fingers when using scissors. *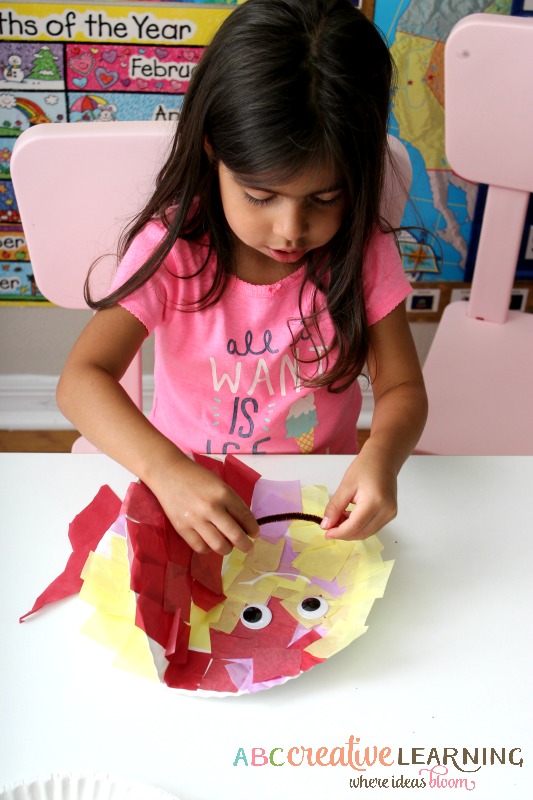 Step Four: Add your eyes and mouth to your fish using craft glue. Allow to dry to make sure none of your pieces fall off.
The girls absolutely love playing with their Paper Plate Fish Craft! I think their favorite thing is that the fin flaps, so they pretend that it's swimming around the house.
Share with us, what color fish did your kids choose to make?