Free Summer Bucket List Bingo Activities Printable game perfect for a fun summer! Keep the kids busy this summer with this easy summer activity list, but make it fun!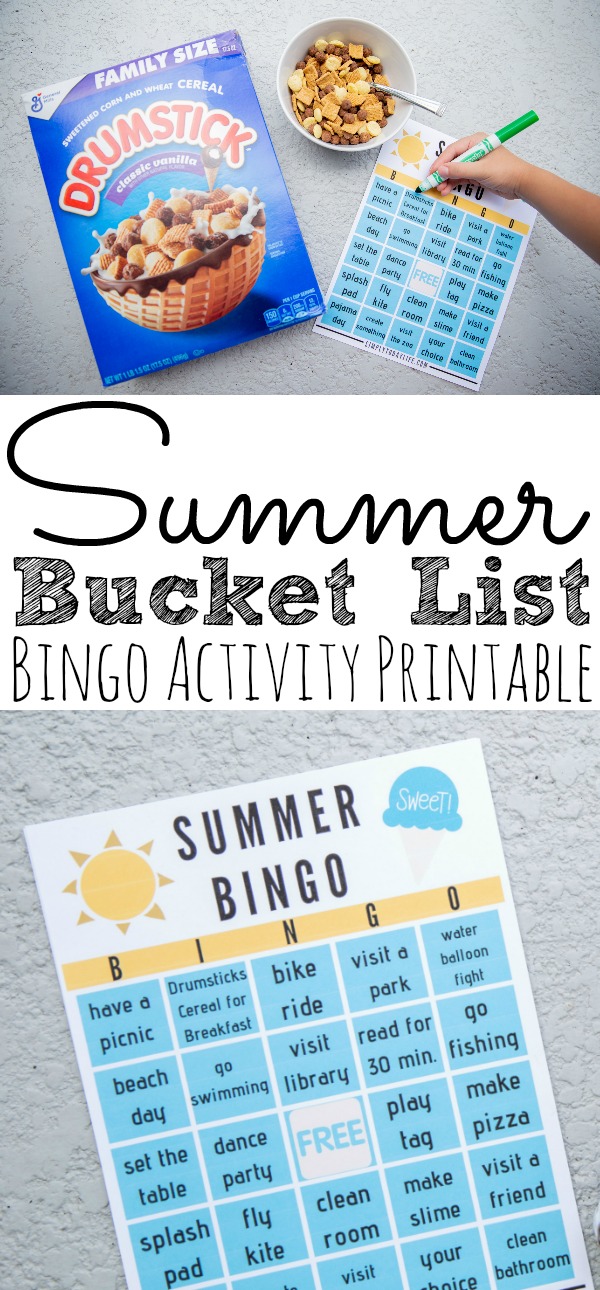 Summer Bucket List Bingo Activities Printable
This summer I'm all about new adventures and memories! Especially since moving into our new home last week! Things have been a little crazy around here, but I don't want the girls to forget that it's still summer break! Even though we have been running around cleaning and organizing our new home, I am still finding ways to ensure that the girls have fun. I'm just excited that brands like General Mills create some of the most fun cereal to add during our summer mornings like the NEW Drumstick cereal. Perfect for adding some fun into their summertime breakfast routine.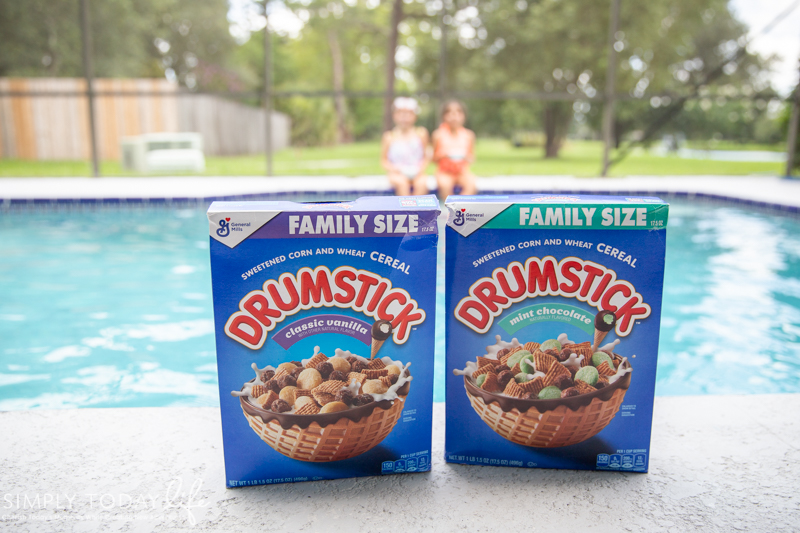 Are your kids looking for a breakfast change? Then you all need to do is check out NEW Drumstick cereals! We picked these up at our local Walmart while picking up some summer snack essentials. My favorite part is that you can also order online for pickup! Online pickup makes summers easier for busy parents!
My girls love the NEW Drumstick cereals Classic Vanilla and I am a fan of the Mint Chocolate. These are the perfect addition to our morning, especially when the girls can't wait to get into the pool!
For years my husband and I have dreamed of owning a home with a pool. Now that we have one it seems that our girls pretty much live in it! It just seems fitting that we keep our fun summer mornings going with the great taste of our family's favorite summer ice cream treat right into our cereal bowls. I think I win the coolest mom of the year award!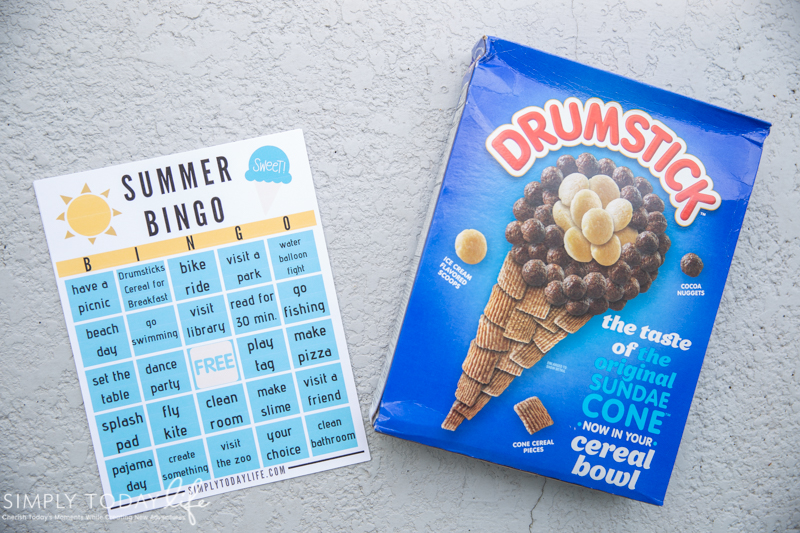 To go along with our summer fun I decided to create a fun Summer Bucket List Bingo Activities Printable. Perfect for keeping us busy all summer long and for helping us spend time together as a family. I don't know about you, but we've already been on summer break for a few weeks now, and "I'm bored" seems to be my girl's favorite word. That is until this fun little bingo game I created!
Now when they don't know what to do they take out their bingo card game filled with fun summer ideas! Every time we accomplish an activity we put an X on the box.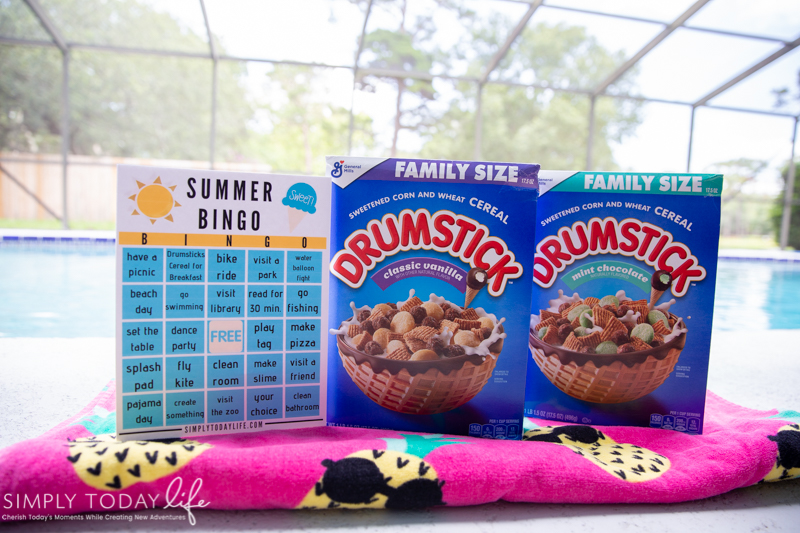 I've even created a blank bingo card so that you and your family can add some of your favorite summer activities.
Not only will it keep the kids busy, but it's a great way for the family to create some summer memories!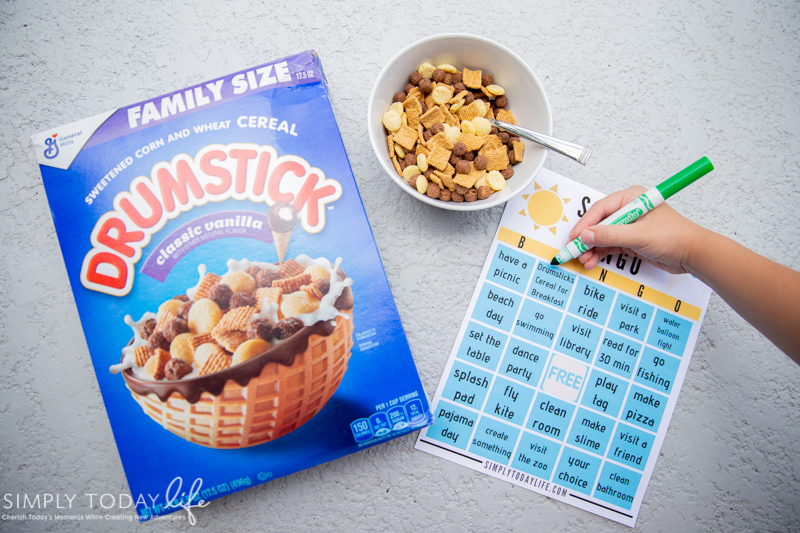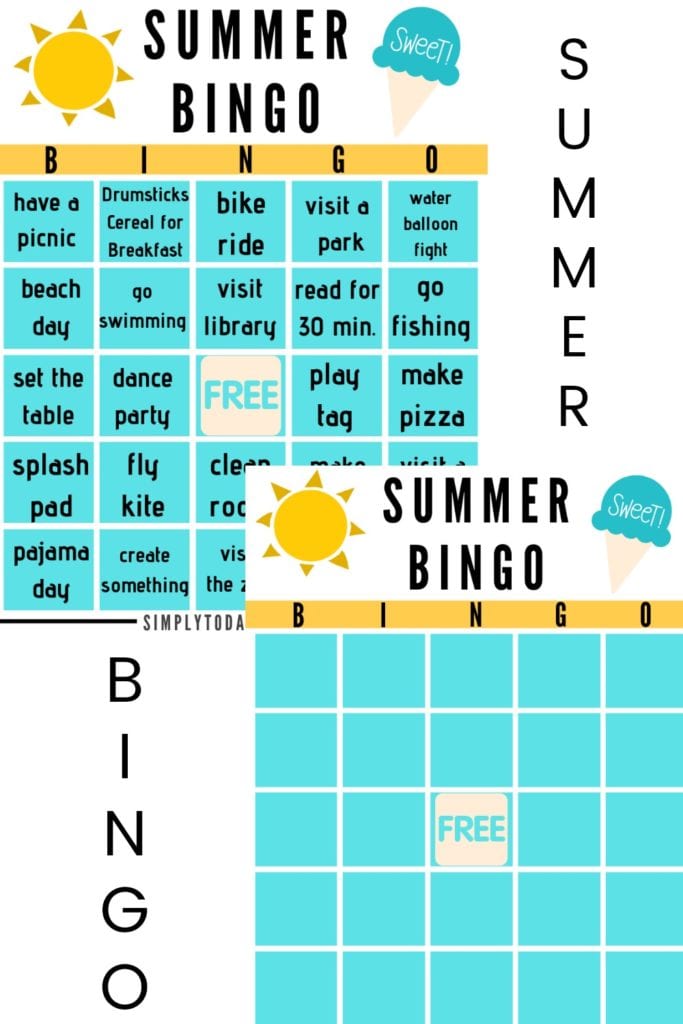 Are your kids excited for summer?

*First published on July 14, 2019*