Creating a Daily Summer Schedule for kids and tweens is a great way for keeping them focused while out of school.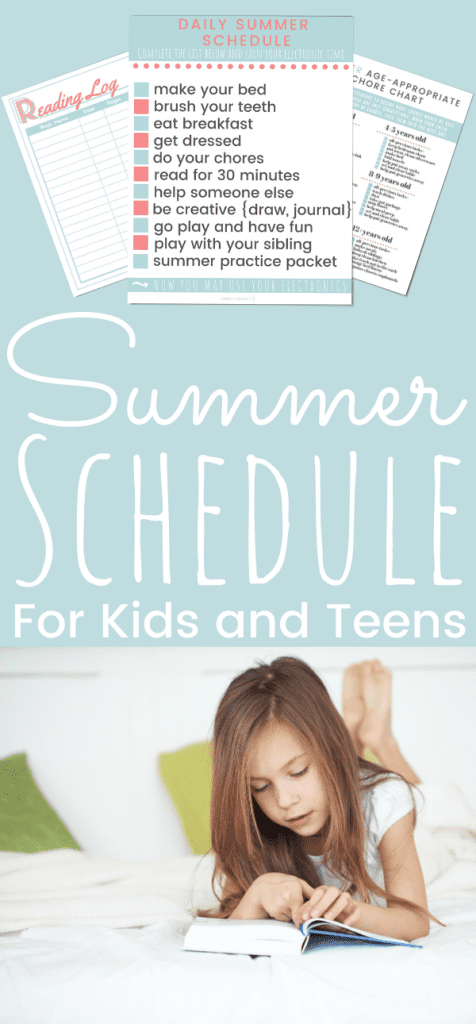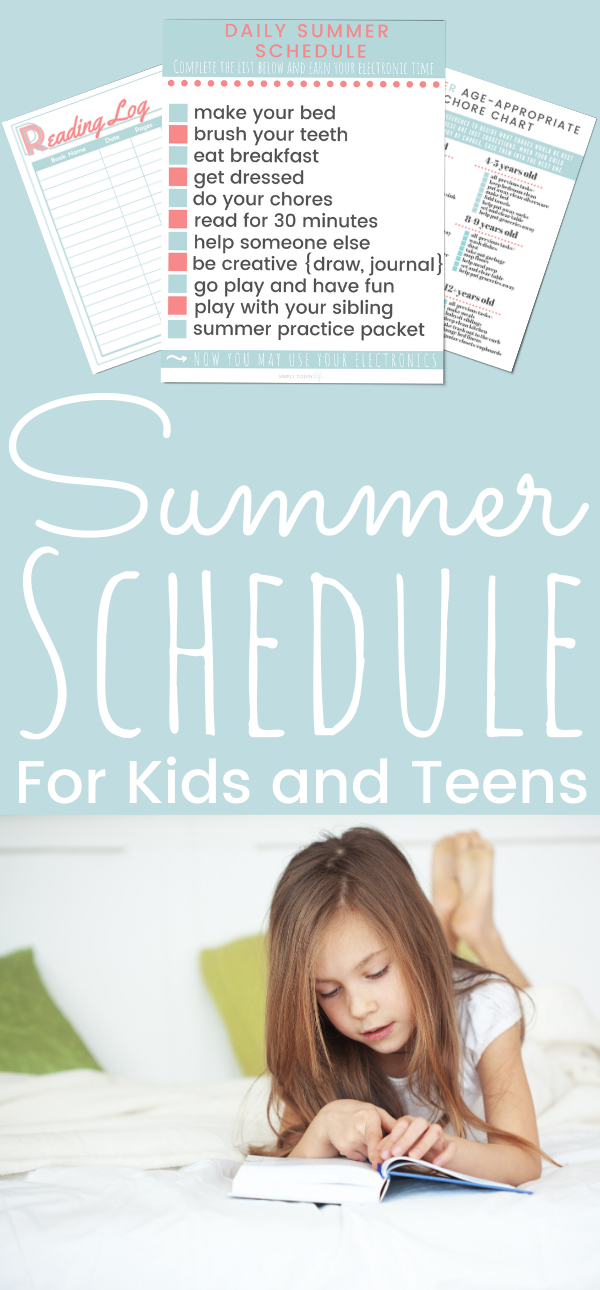 Daily Summer Schedule For Kids and Teens
I can't believe summer is right around the corner! And I don't know about you but we're so ready!
This year I thought we would get things ready ahead of schedule.
I've updated our routine as they have grown into pre-teens and even the color change was a request this year.
Creating a schedule that fits into your family is a great way to keep consistency in the home.
Now that things are getting back to normal once again, it's time to up the routine.
In my opinion when we keep a schedule things just go a lot smoother and we have much more fun during the summer months!
This post contains some affiliate links for your convenience (it means if you click on a link and make a purchase I will earn a small commission. It will not cost you a penny more).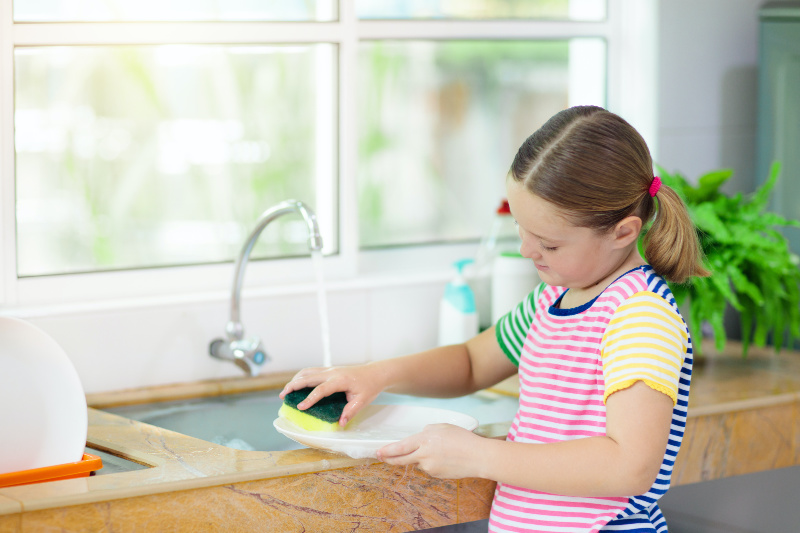 Why Is A Summer Schedule Important?
The most important reason to keep a summer schedule for kids is that they thrive with consistency. Consistency allows children to know what to expect throughout their day.
My girls love knowing what is expected of them and what they are to do next throughout their day.
Plus, they are used to having a schedule or routine. When they go to school I can guarantee they have a set routine they follow every day in their classroom.
Having a schedule will also make parenting simple when kids know when to do chores or to read for 30 minutes.
How To Create A Daily Schedule?
One of the things that I believe in is that your schedule should fit into your everyday life.
What I mean by that is that you don't create a schedule and then try to fit your regular life into a busy schedule. Plus, busy is subjective, isn't it?
Look at the activities that you have planned for your kids and the family. Then add your schedule to that.
That's why when you look at our schedule there is no time because these are things my girls can do throughout the day. Though for the most part, they both have created their own routines on when to do online schoolwork or read a book.
You will also notice that the final reward for my girls completing their tasks is by being able to get on their electronics.
It's a great incentive for them to complete the list of everyday learning habits that will only help them succeed during the school year.
Remember, create your schedule according to what fits into your family's life. Many of us are working from home still and sports/activities have been canceled. This is a great way to keep kids knowing what to do next while parents work.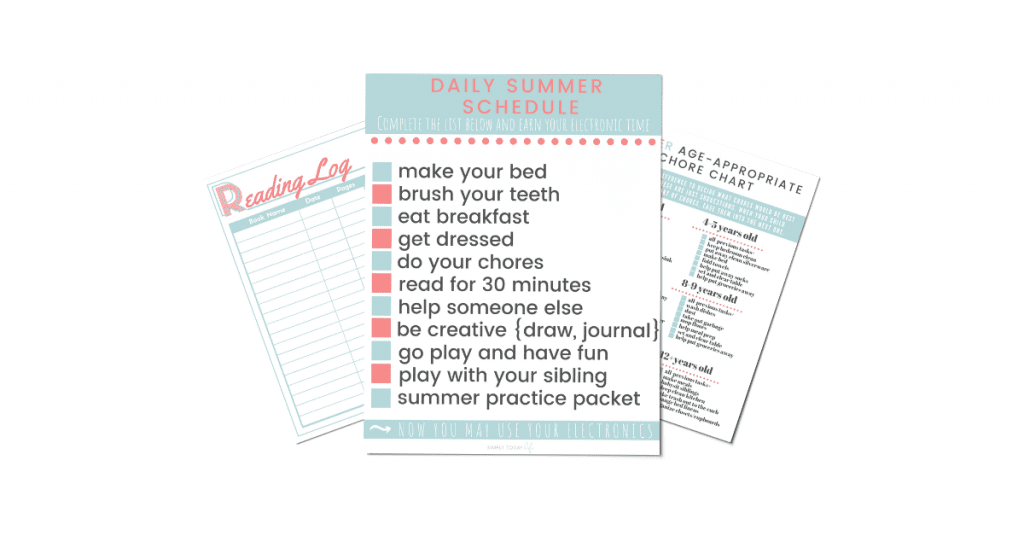 Daily Summer Schedule
Below you will find my Free Daily Summer Schedule Printable.
I've also included my Reading Log printable to help kids keep track of summer reading, a blank schedule to fill in as you see fit, and my Age-Appropriate Chore Chart.
Daily Summer Schedule (filled in)
Blank Daily Summer Schedule
Reading Long for kids and teens
Age-Appropriate Chore Chart for kids starting at age 2
How To Use My Daily Summer Schedule
I cannot emphasize that enough! Our routine allows my girls to do what is expected of them.
Believe me, it's not always smooth, but for the most part, it keeps mommy happy! This means no upset mom.
I also suggest printing using card stock paper, just because it helps the printable last all summer long.
Laminate schedule.
Sit down with your child and explain the schedule to do them. Make sure to tell them what is expected of them.
I've also included my Age-Appropriate Chore chart. This will allow you or your kids to choose which chores they would like to do according to their ages.
The Reading Log is a simple, organized way for parents to keep of what their kids are reading, and when they are sitting down to read.
To keep everything organized, I like to use a clipboard to keep the printables together with an erase marker and pen in each of my daughter's rooms.
Side note, reading is such a HUGE important task for all kids to do during summer break!
Before summer break this is the one thing I emphasized the most to my classroom parents. I asked them to make sure my students were reading for at least 30 minutes every single night.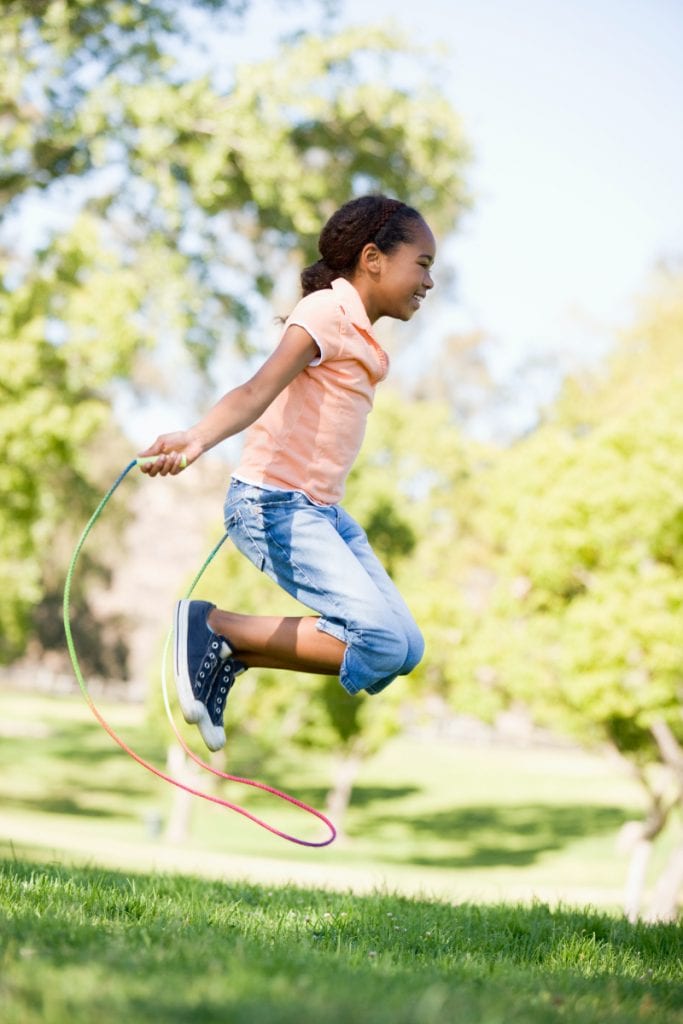 A Look Into Our Summer Morning Routine
Having a daily morning and evening routine in our home has saved my sanity moms!
So, here's a look at what our day usually looks like while my daughters follow their daily schedule. Also, keep in mind that when you look at our schedule television is not included in our electronics not able to be used before the schedule is complete, but that's just us.
Get up and brush teeth
Have breakfast and watch television for 30 minutes.
Make their beds and change out of their pajamas if they haven't.
At around 10 am they begin pulling out their summer learning workbooks and signing into courses if they are registered in any. (This year my youngest is doing an online reading course and my oldest who is going into middle school is taking an online keyboarding course. Plus, they are both working on math, problem-solving, and reading learning workbooks)
They are both usually done around 11-11:30 am.
Between 11:30 and 12 they have lunch.
A Look Into Our Evening Summer Routine
Between 1 and dinner time which is usually around 6 pm, my girls go between playing together, reading books, coloring, journaling, drawing, watching television, playing in the pool, going for neighborhood walks, and completing their chores. This also depends on my daily work schedule and the fact that we are still social distancing in our home.
I normally start cooking dinner around 5 pm depending on what I am cooking.
We watch television together after dinner.
At 8 pm the girls are sent to their rooms for more reading time. During the regular school year, they are sent to their rooms at 7 pm.
Bedtime is at 9 pm during the summer and 10 pm on the weekends because we usually do a movie or game night. Plus, it's summer break! On a regular school night, our girls would be in bed by 8 pm if we didn't have dance practice.
10 pm is mom and dad's time.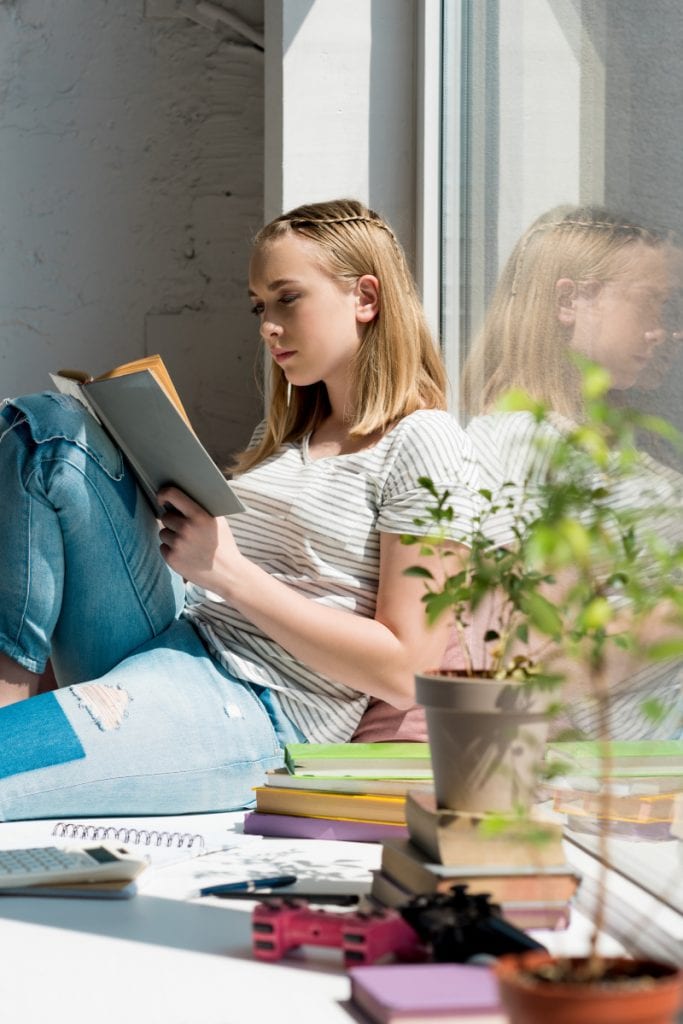 Remember, don't worry about what someone else's schedule looks like. Create the summer schedule for your kids that fits into your life and daily summer routines.
Plus, having a schedule will keep your kids knowing what to do next and mama less stressed.
More Summer Articles From The Blog
Does your family have a summer schedule?
*Post originally published on June 4th, 2020.