Summer Reading Bingo game is perfect for encouraging kids to read all summer long. A free printable to make summer reading fun and educational.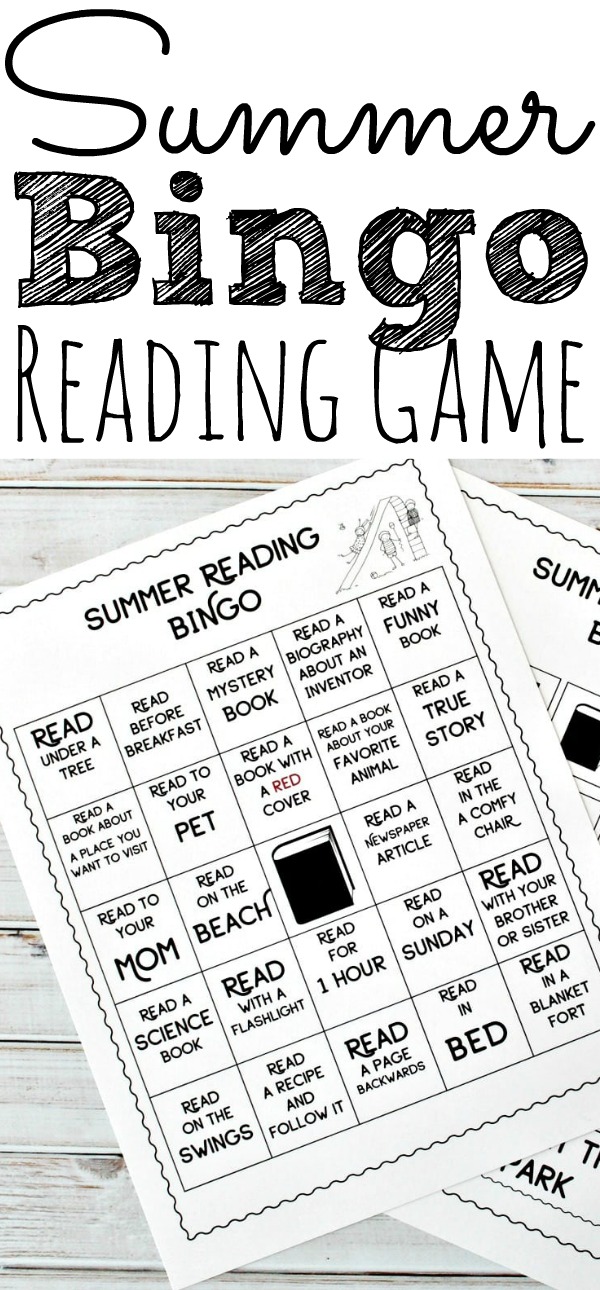 FREE Summer Reading Bingo Game
The best thing about kids is that if you make anything into a game with some positive reinforcement they are more willing to do anything for you.
Also, let's face it… our kids really do want to make us happy, they just need an extra push sometimes.
Summer reading is one of those things that happens in our home even if school is out!
This post may contain affiliate-commissioned links.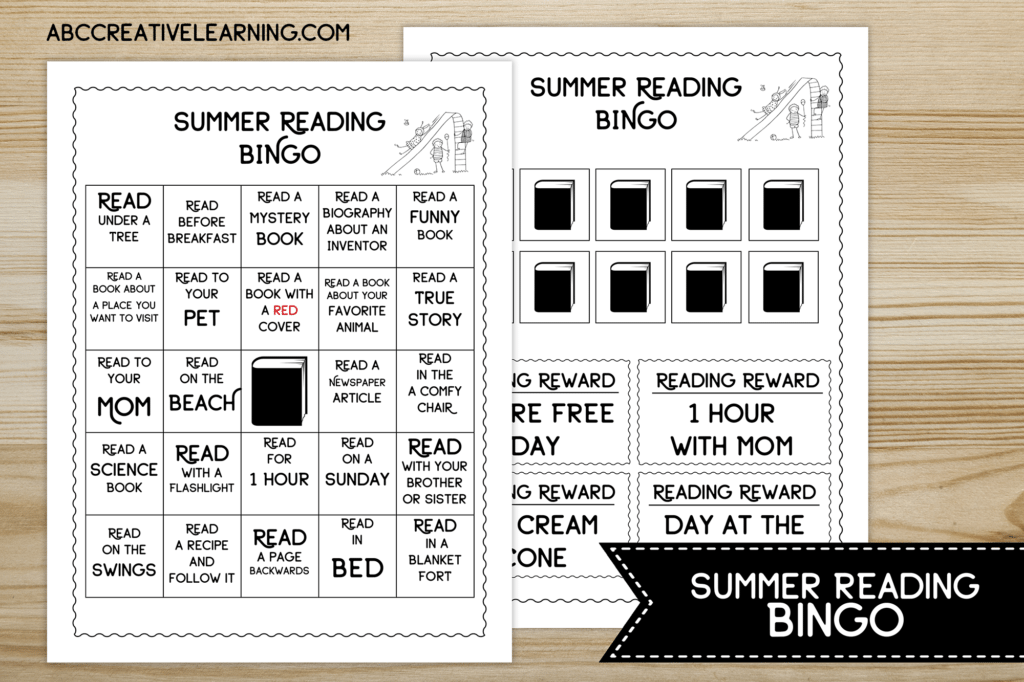 Materials Needed For Reading Bingo Game
Cardstock Paper
Printer
Scissors
Lamination Machine (optional)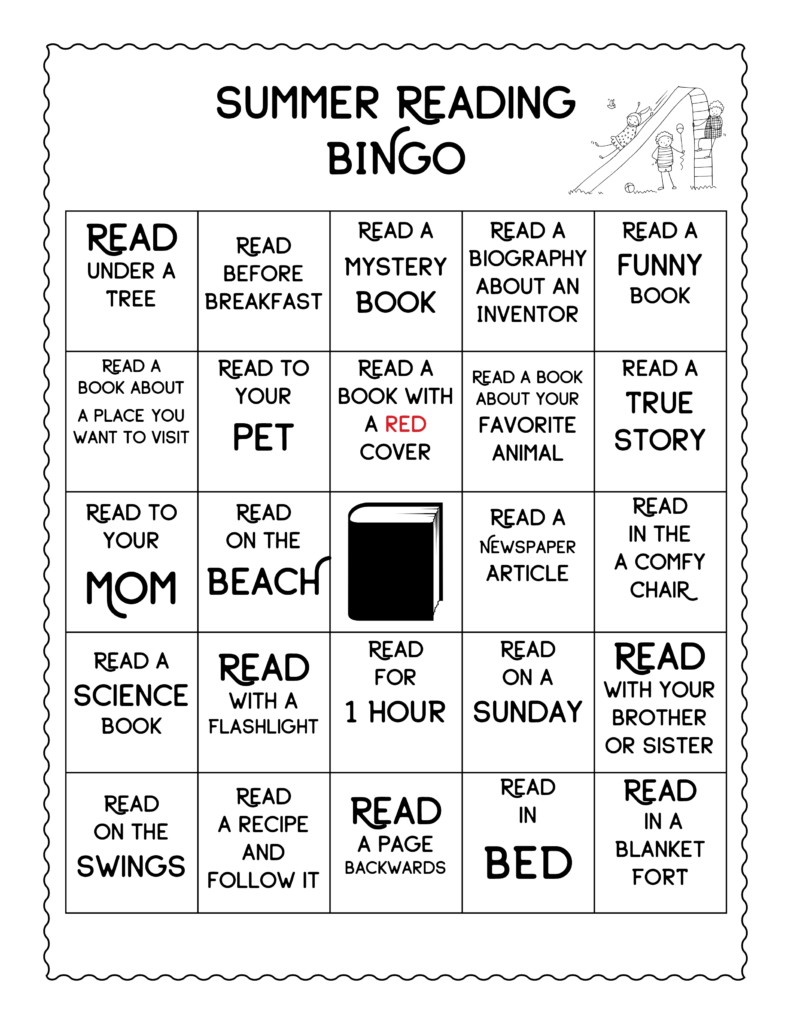 How To Play Summer Reading Bingo Game
Print out your bingo reading cards along with the bingo rewards cards sheet.
To win a reward your child fills in their spaces when they complete a summer reading activity. Just like a regular bingo game.
Once they have 4 diagonally, vertically, and across they have bingo!
They now get to choose a reward from one of the cards!
Tip 1: Want to add more rewards? Cut out some blank rectangles and fill them out with more fun summer activities.
Tip 2: Want your cards to last all summer long? Laminate them for extra sturdiness or to take with you on vacation.
More Reading Bingo Summer Reward Ideas
A fun beach day
Choosing a toy from the dollar section at a store or from the Dollar Store
Popsicle day
Purchase a new book
Visit your local library
Visit the zoo
Have a playdate with a friend or family member
Have a picnic outdoors
Movie day
Fun day with mom, dad, or grandparent
Also, most libraries offer a summer reading program where kids get rewards after reading.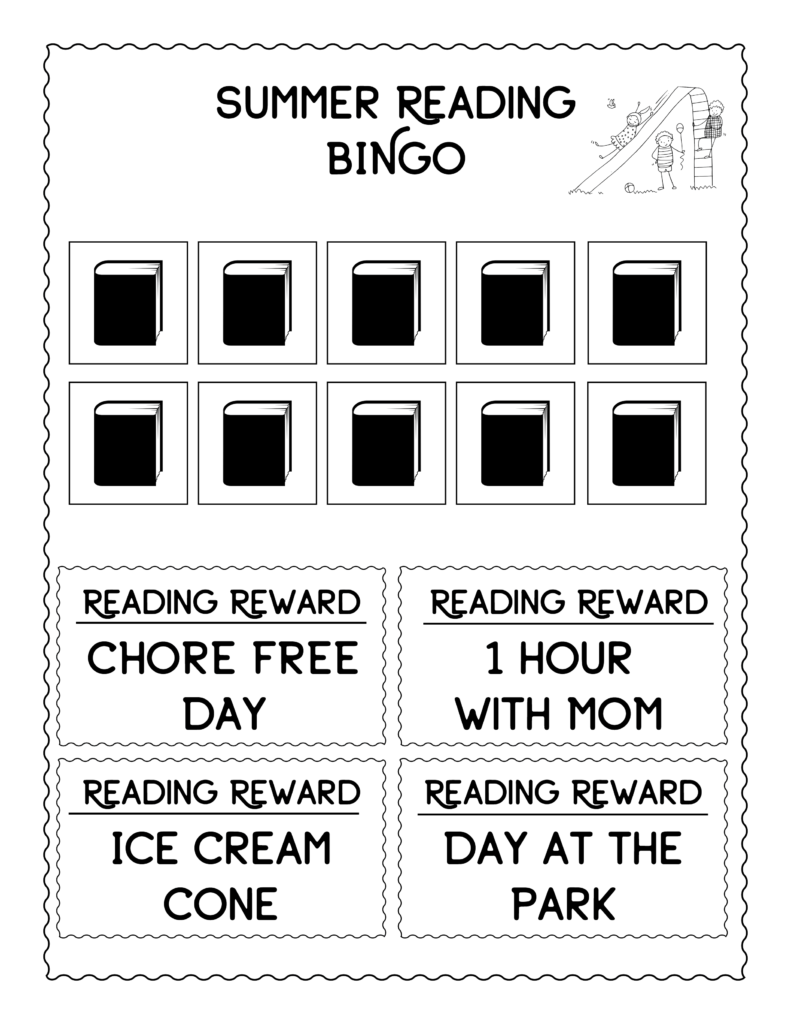 Why Is It Important For Kids To Read During Summer Break?
Teachers encourage students to read during the summer months for the simple reason that it will keep kids from falling behind during their summer break.
Summer reading is important for students to retain the information and skills they have learned during the regular school year.
Just like anything, practice makes perfect and reading is no exception.
Encouraging kids to read during the summer will help them maintain all of the reading skills they have already learned.
Reading doesn't have to be boring!
There are so many amazing books for kids to read that are age-appropriate for them.
Ask your child what they like to read and allow them to choose some of these selections at your local library.
You will be surprised how excited your child will be!

As I've mentioned many times before, a reward doesn't have to be expensive or big.
Children just need a little bit of positive encouragement to complete certain tasks.
I know that my daughter is going to love this! Especially because one of the rewards is ice cream.
You Are Also Going To Love:
If you loved these FREE Summer Reading Bingo Game printables, then you will also love the following summer educational articles I have put together for you:
What books does your child have planned to read this summer?