Summer is almost over, but here in Florida, the weather doesn't really change much until later on in the year. So, that is why we decided to create a fun summer Easy Paper Plate Watermelon Craft on a very hot and sunny day! For more fun summer Paper Plate Crafts check out our entire list in one location.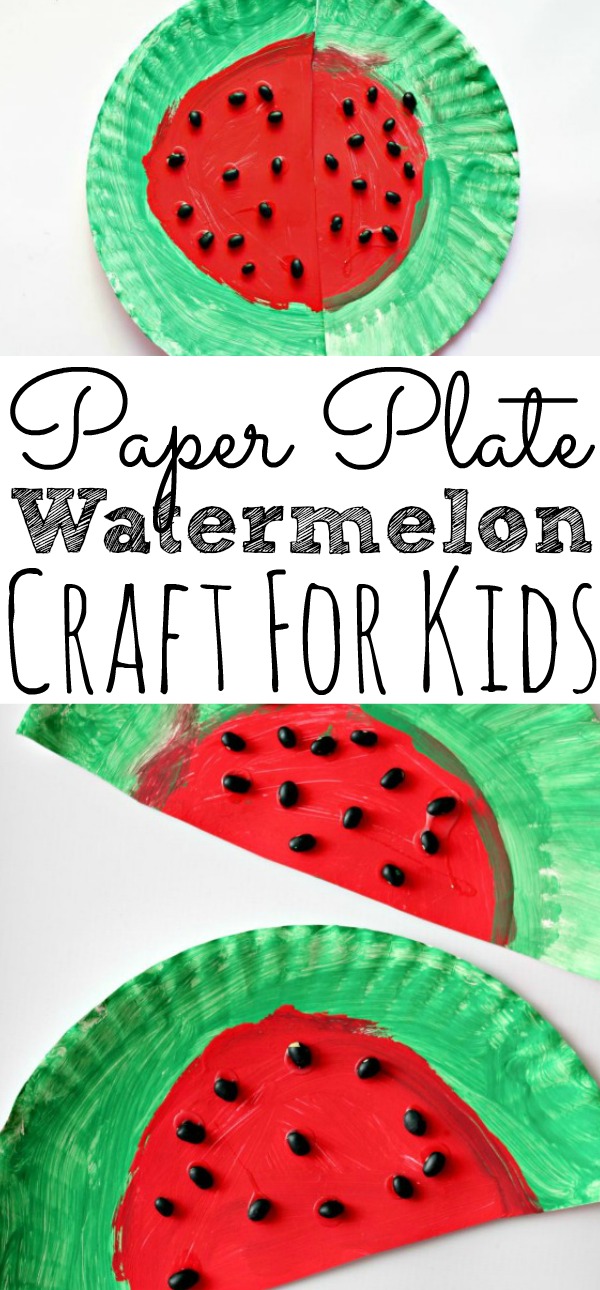 Easy Paper Plate Watermelon Craft
We love making easy crafts that don't take too long, but are still really fun to make! Plus, this would make the perfect paper plate craft when learning about the letter W. You don't need a lot of supplies and they look so cute hung up.
This post contains affiliate links.
Supplies Needed For Paper Plate Watermelon
Red and Green Paint
Small black beans or black pom poms
Craft glue
Scissors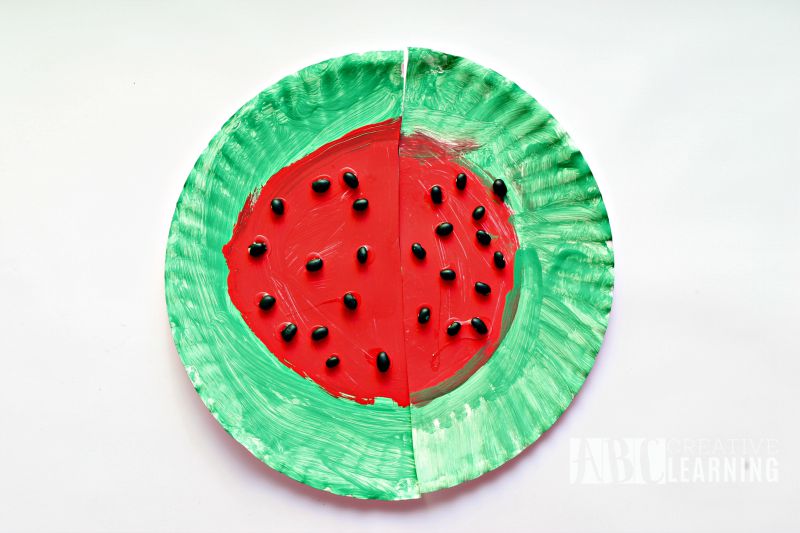 How To Make A Paper Plate Watermelon
Cut your paper plate in half. I went ahead and drew a line with my pencil where I wanted the girls to stop with the red and start with the green.
It doesn't really matter what color you paint first, so I had one of them paint the red while the other painted the green section. Then they switched.
I then gave my girls each a cup of black beans and a bottle of craft glue to glue on their beans as their watermelon seeds. If you don't have black beans you can also use black paint with a Q-tip. Having your child print down with the q-tip each seed. Or if you do have watermelons at home then save them. There is nothing better than using the real thing.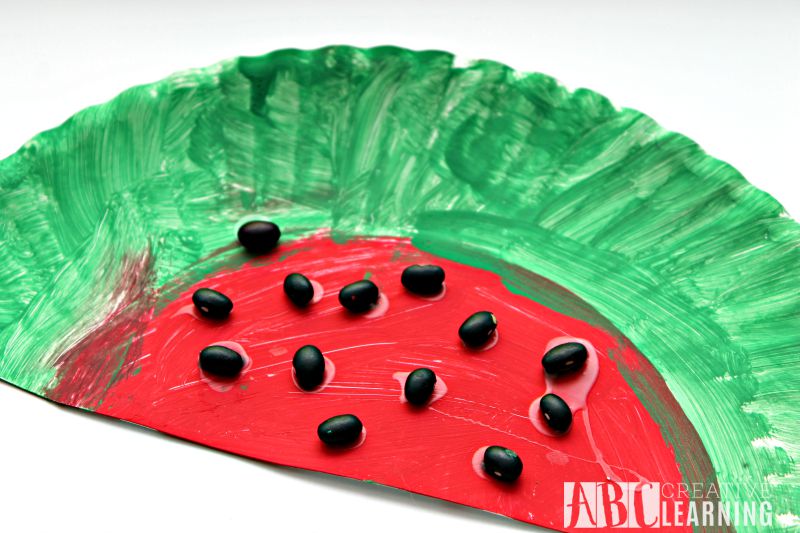 Alphabet Activity For The Letter W
Be creative when doing arts and crafts at home. This could easily turn into a letter Ww lesson or a lesson on how watermelon grow. Create a sensory bin to go with the theme as well. Making the craft into a well-rounded theme will make learning so much more fun!
There are so many ways that you could tie in this watermelon kids craft into an alphabet activity for the letter W or even when learning about growing seeds in the spring.

You Are Also Going To Love:
If you loved this Easy Paper Plate Watermelon Craft, then you will also love the following paper plate crafts I have put together for you:
Do your kids like watermelon?