Summer is such a great time to create some fun ocean-themed crafts, like this Paper Plate Ocean Crab kids craft! Check out our list of more Paper Plate Crafts including more ocean animals.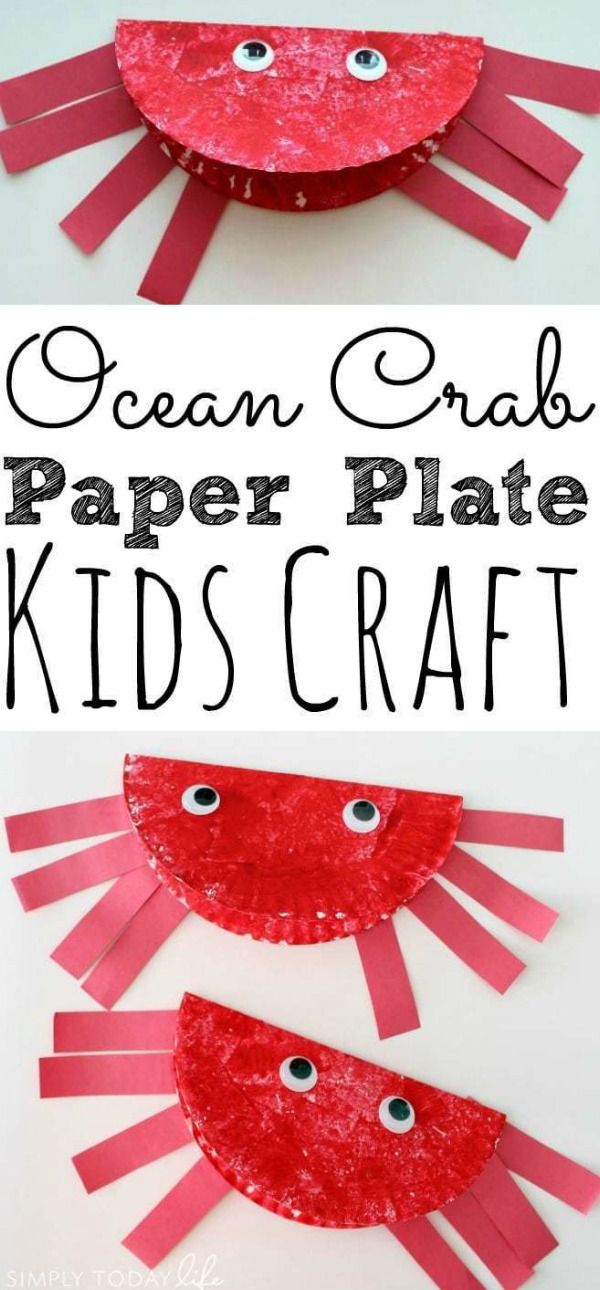 Paper Plate Ocean Crab Craft For Kids
My girls absolutely love painting and cutting their artwork, then hanging it on our wall to bring in some of the summers brights fun colors. Because we have been visiting the beach so much already they wanted to create ocean animals for our unit this week.
This post contains affiliate links.
Materials needed to create your Paper Plate Ocean Crab
Paper plate
Red paint
Sponge cut into a square
Googly eyes
Red construction paper
Scissors
Craft glue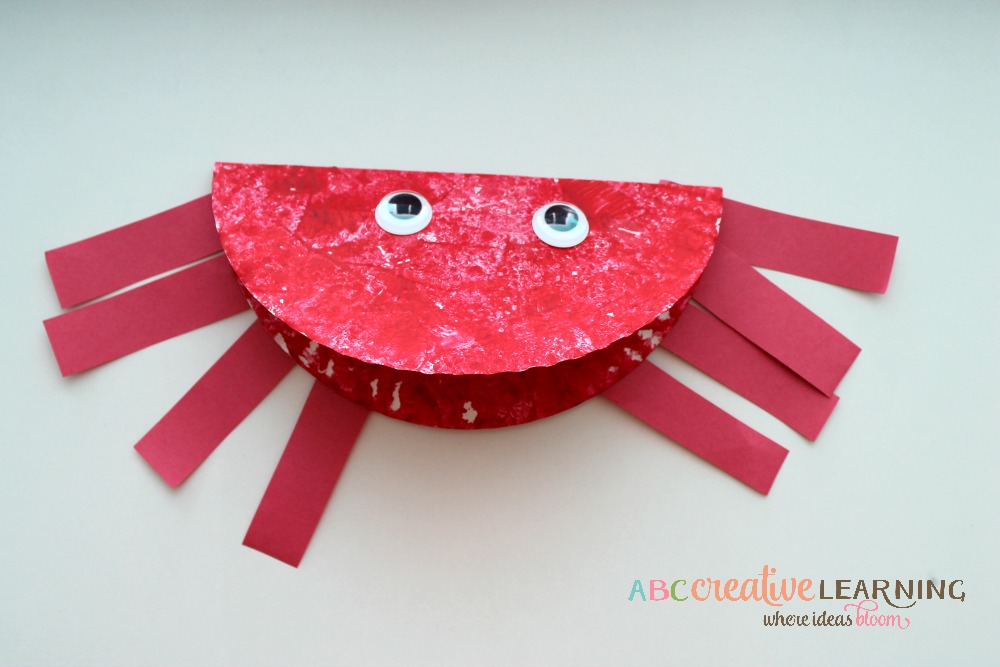 Paper Plate Crab Instructions
Cut a sponge into four squares. On the paper plate sponge on the red paint on one side. Allow to completely dry and then sponge on red paint on the other side until the entire paper plate is red. Allow drying.
Fold the paper plate in half once the plate is completely dry. Set a heavy book on the paper plate for a bit to make sure the crease sets in.
Cut red strips with construction paper and glue on your paper plate.
Glue on your googly eyes and add a mouth with a marker if you would like.
My girls absolutely loved this craft because it was easy, fun, and it's perfect to use as a puppet as well for songs and games. We got so caught up in enjoying the moment that I completely forgot to even take any shots of them creating their artwork.
You could also use this ocean kids crab craft as an art project for when learning the alphabet. I used to love creating different animals for each letter when I used to teach in the classroom. My students loved it and it really helped with letter recognition and sounds.
Here are some of our favorite craft materials
You Are Also Going To Love:
If you loved this Ocean Crab Paper Plate Craft for Kids, then you will also love the following ocean crafts I have put together for you:
What is your child's favorite ocean animal?