This Snowman Window Craft will be perfect for decorating your windows for the winter weather! A great craft for kids during the New Year!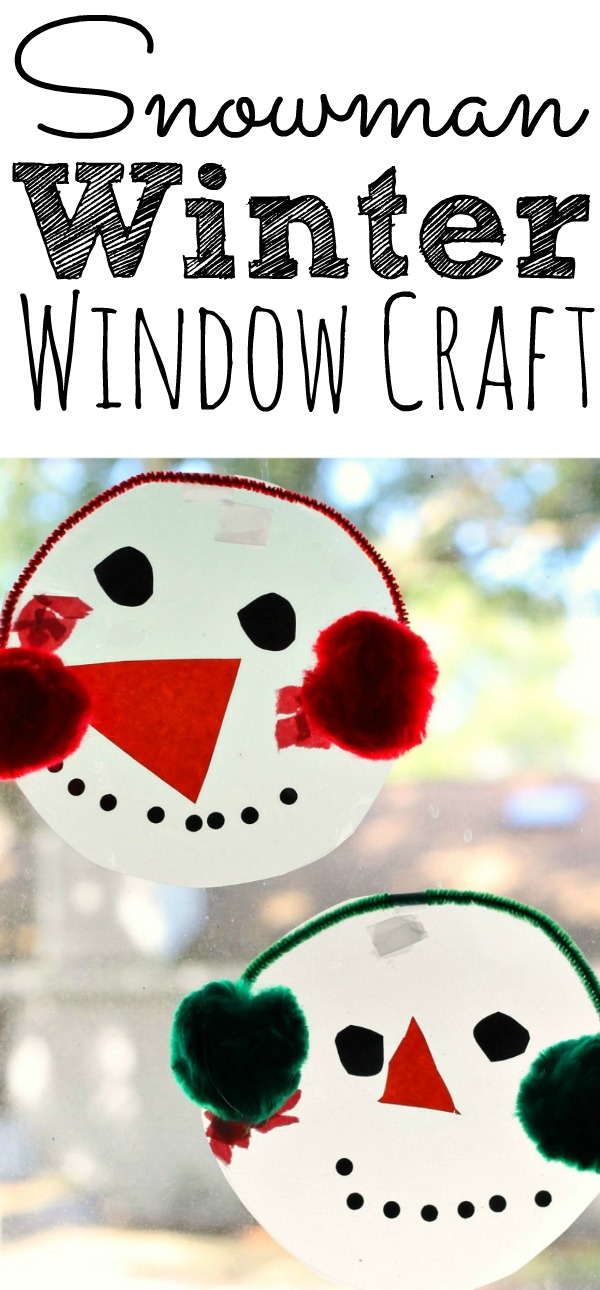 Snowman Window Craft
We haven't created one of these glass stained crafts in a while and they are one of my favorites because they look so pretty when the sun goes right through them on the glass. This snowman craft is super easy, but oh so fun!
You all loved our Christmas Ornament craft, so I thought these snowman crafts would be perfect to take over the Christmas and holiday decor.
This post contains affiliate links.
Materials
Contact paper
Orange, black, and pink construction paper
Pipe cleaner (any color)
Pom Pom (any color)
Hole puncher and kid safety scissors
Tape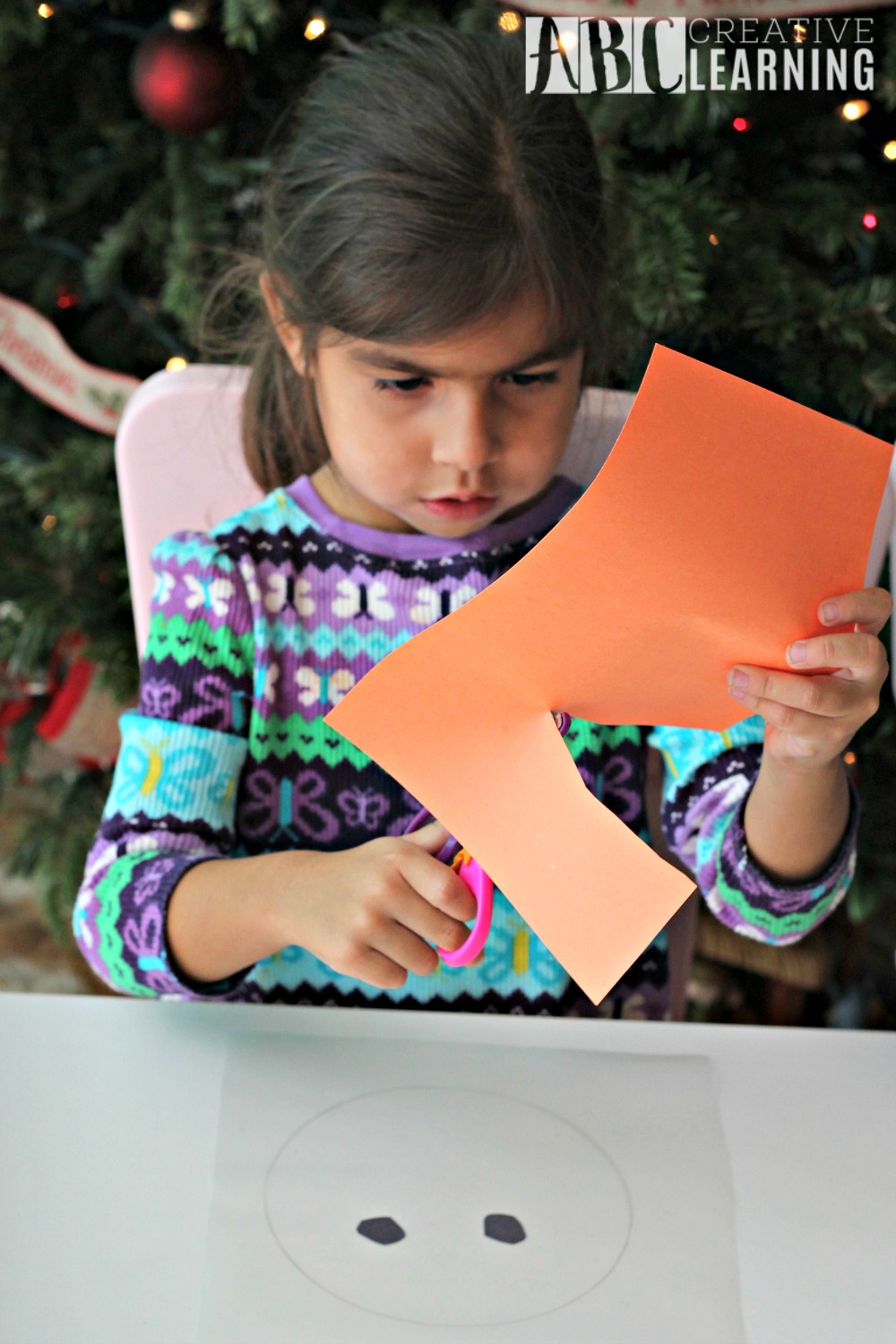 How To Make A Snowman Winter Craft
Now that my girls are getting older I really want them to begin doing more than they usually do when it comes to creating their art projects. This snowman winter craft is perfect for them to practice their fine-motor skills and creativity.
Start by laying down a square sheet of contact paper and drawing a circle on the clear side. Peel off the paper and leave the sticky side up.
Have your child cut out some round black eyes, an orange triangle nose, and pink round cheeks for their snowman.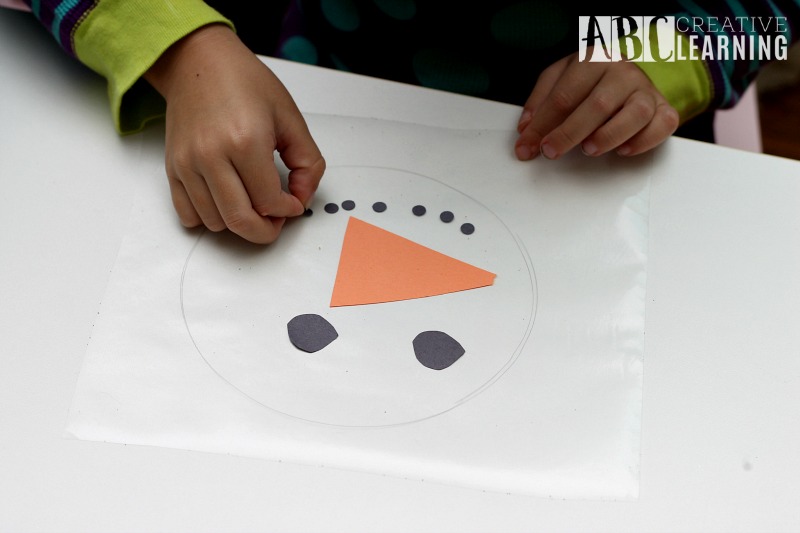 Using a hole puncher allows them to punch out small black circles, which they will use for the snowman mouth.
Cover the snowman's face with another square sheet of contact paper. This time you are peeling your paper and then having the sticky side down over the snowman face to create a seal.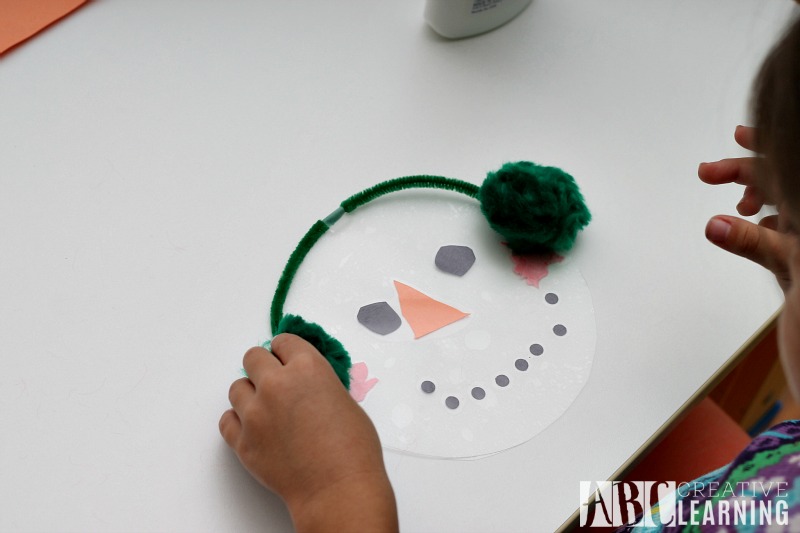 Tape your pipe cleaner on the top of your snowman's head and glue on your pom-pom's. One on each side of the snowman, to create earmuffs.
Go ahead and hang on to your glass window! Enjoy a bit of winter all January long!

You Are Also Going To Love:
If you like these Snowman Window Crafts, then you will also love the following winter crafts I have put together for you:
Have you started adding some winter crafts to your home?