This cute Torn Paper Plate Snowman Kids Craft will get you in the winter weather. It was the perfect craft for my preschoolers who are all about tearing paper and great for practicing fine motor skills. Make sure to also check out some of our other preschool-friendly Paper Plate Crafts.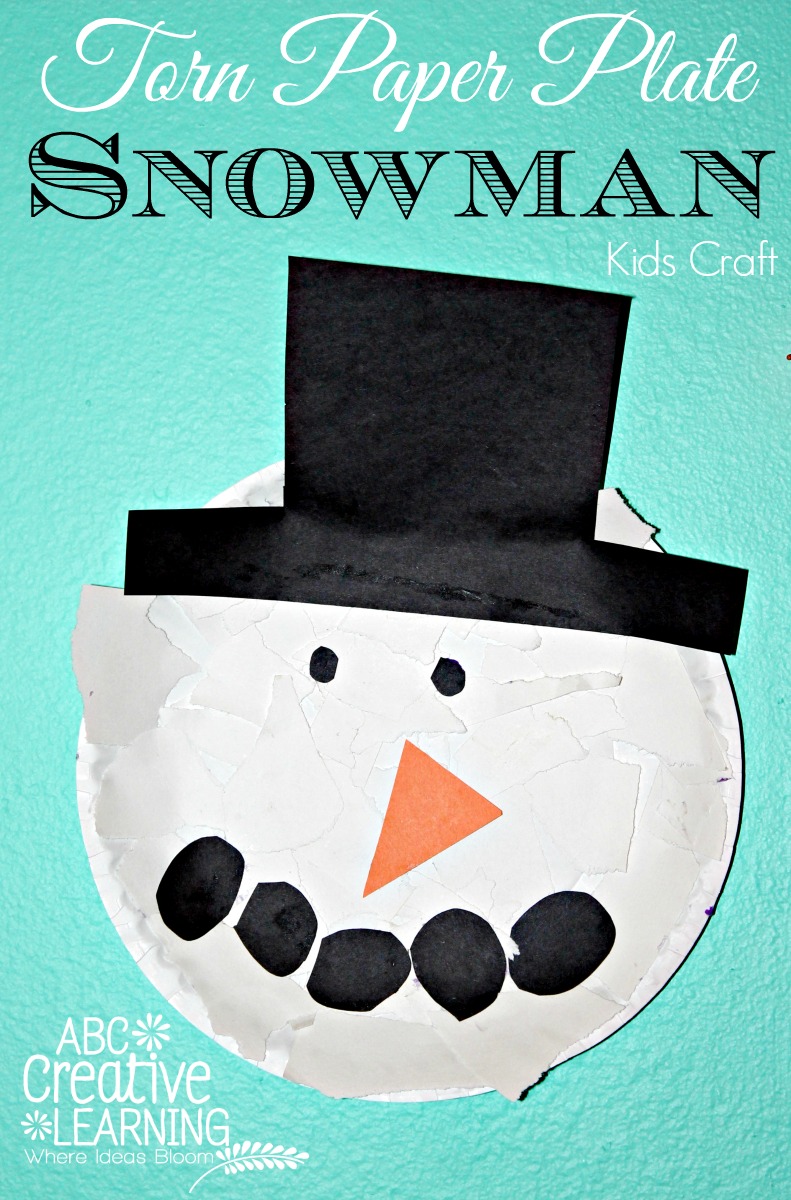 Torn Paper Plate Snowman Kids Craft
I'm all about easy crafts these days, especially with two in the house. This craft is perfect for toddlers and preschoolers to work on their fine motor skills development. Plus, it's a super fun craft to create!
I know how busy the holiday season can be and sometimes we need a quick craft just so we can recuperate from all of the holiday fun.
This craft is sure to keep your little ones busy for some time.
Post contains affiliate links.
Materials Needed
Paper plate
Black, orange, and white construction paper
Craft glue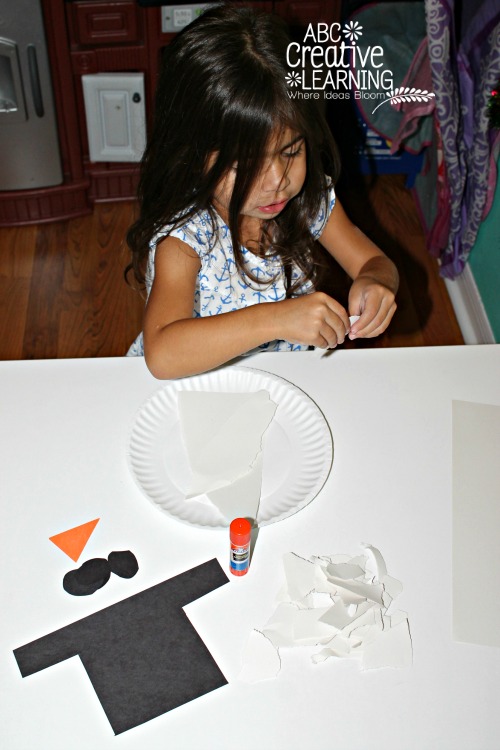 Allow your child to tear the white construction paper into pieces.
While your child tears their white paper, you can draw your hat, nose, eyes, and mouth on the construction paper. If you prefer you could cut out the pieces for your child as well. Allowing them to tear the pieces on their own will not only strengthen their fine motor skills but will also teach them independence and creativity.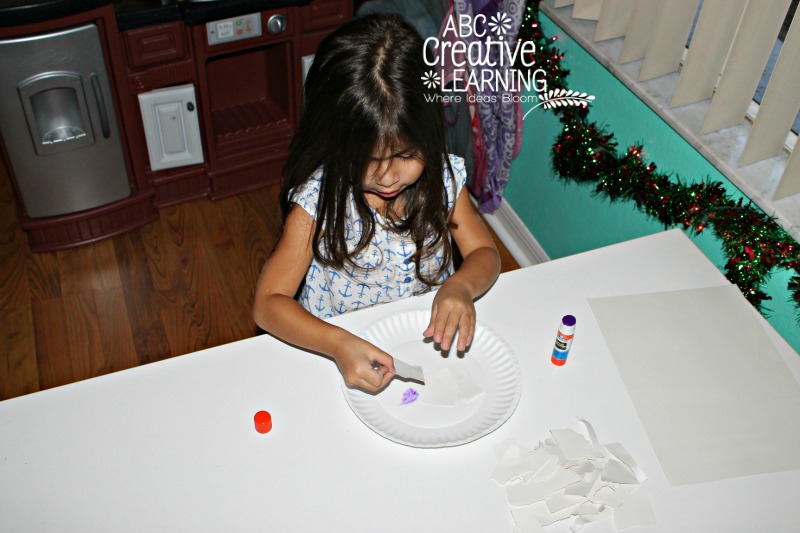 This is my daughter's second favorite part, using glue! Once all of the pieces are torn it is time to glue them on the paper plate.
Allow your child to glue down their pieces as they see fit. It's not about perfection but about the creativity and fun behind the art.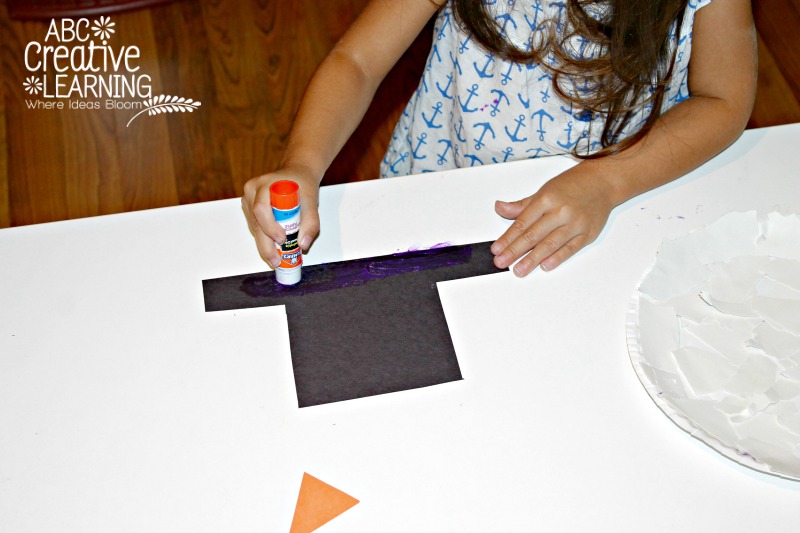 Glue down your snowman's hat at the top of the paper plate, then add eyes, a nose, and its mouth.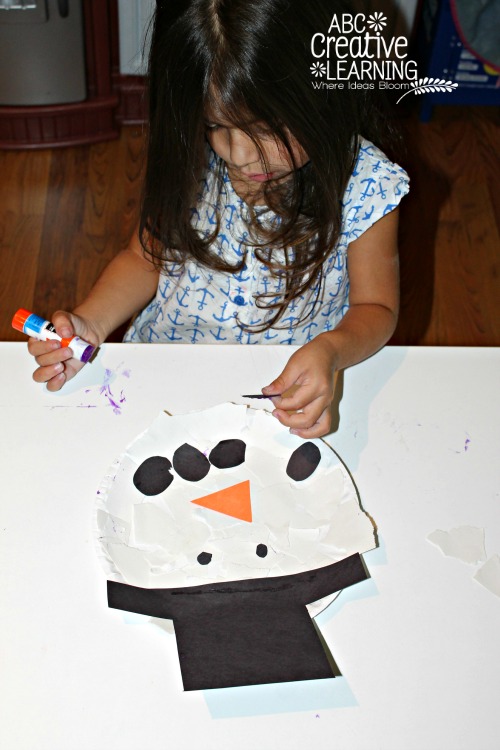 My youngest daughter enjoyed making her Torn Snowman and it was a great craft for her to do independently.
We then made sure to hang up her artwork so that we could all enjoy it during the winter season. It's perfect for decorating after all of the Christmas decorations are put away to keep a little bit of winter/holiday decor in the house.

You Are Also Going To Love:
If you loved this Torn Paper Plate Snowman Kids Craft, then you will also love the following winter crafts I have put together for you:
What types of winter crafts does your family like to create?

*Originally published December 16th, 2014*