Oh, how I wish we would get some winter weather on our neck of the woods! No worries, that's why we created these Torn Paper Plate Snowman Kids Craft. Perfect for getting in the winter and holiday mood. It was the perfect craft for my preschoolers who are all about tearing paper, I mean working on her fine-motor skills. Plus, check out some of our other preschool friendly Paper Plate Crafts.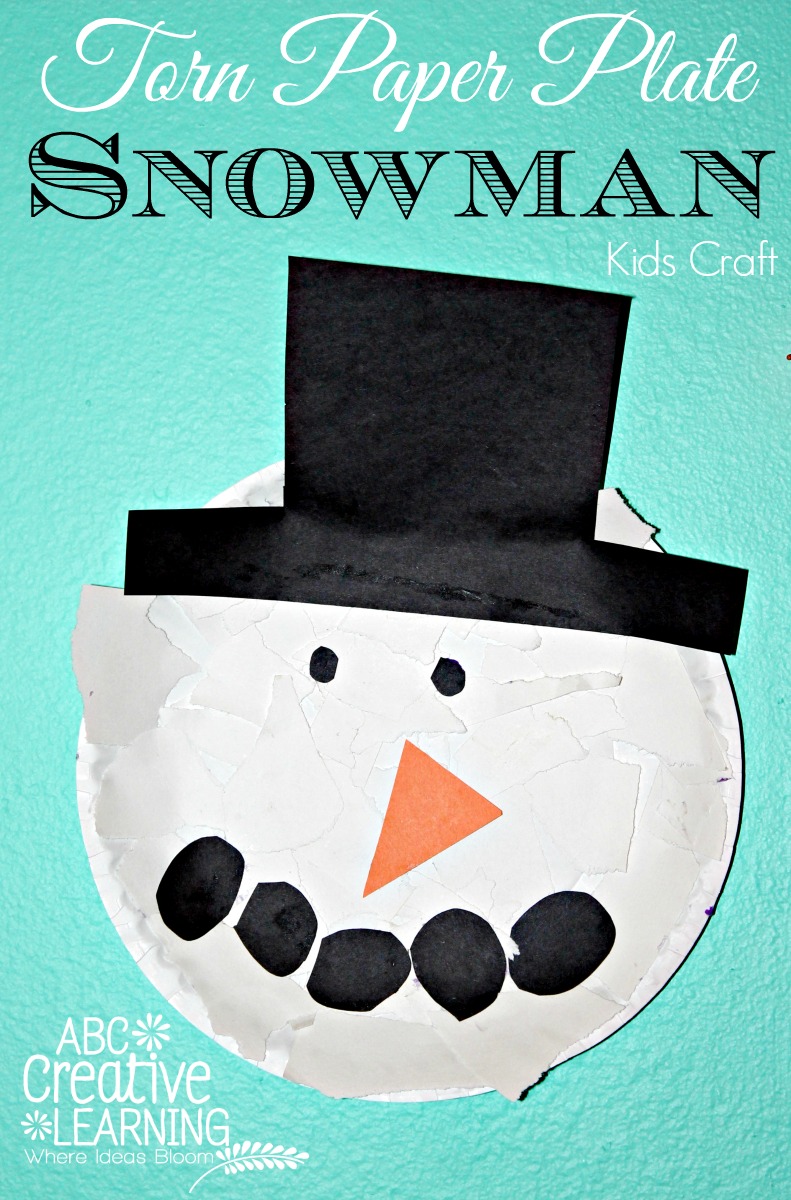 Torn Paper Plate Snowman Kids Craft
I'm all about easy crafts these days, especially with two in the house. This craft is perfect for toddlers and preschoolers to work on their fine-motor skills development. Plus, it's a super fun craft to create!
Post contains affiliate links.
Materials Needed
Paper plate
Black, orange, and white construction paper
Craft glue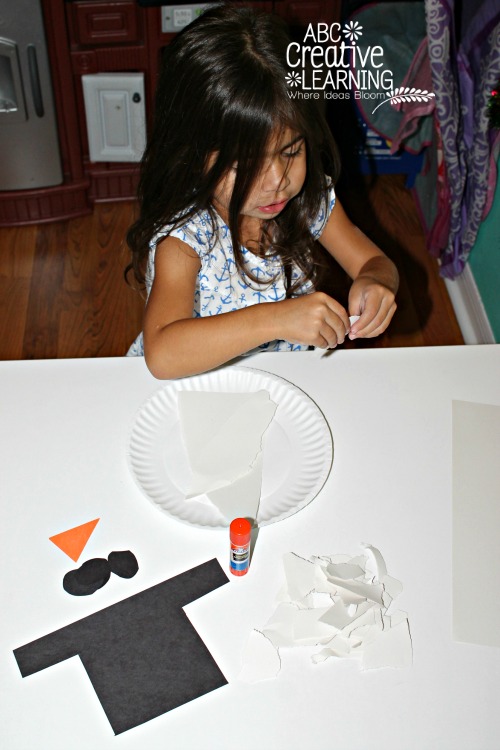 Allow your child to tear the white construction paper into pieces.
While your child tears their white paper, you can draw your hat, nose, eyes, and mouth on the construction paper. If you prefer you could cut out the pieces for your child as well.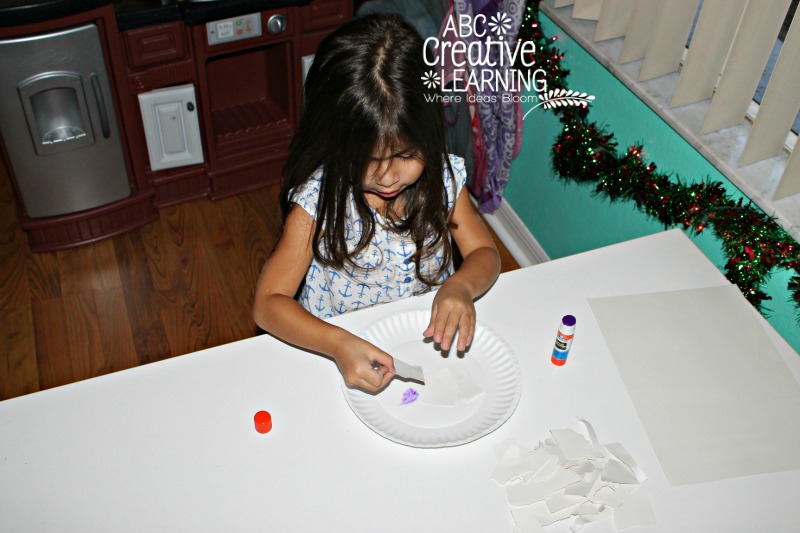 This is my daughters second favorite part, using glue! Once all of the pieces are torn it is time to glue them on the paper plate.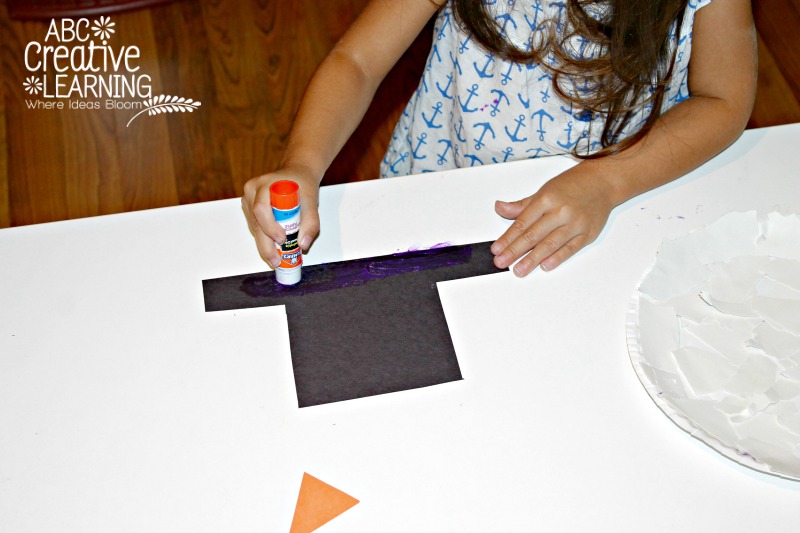 Glue down your snowman's hat at the top of the paper plate, then add eyes, a nose, and it's mouth.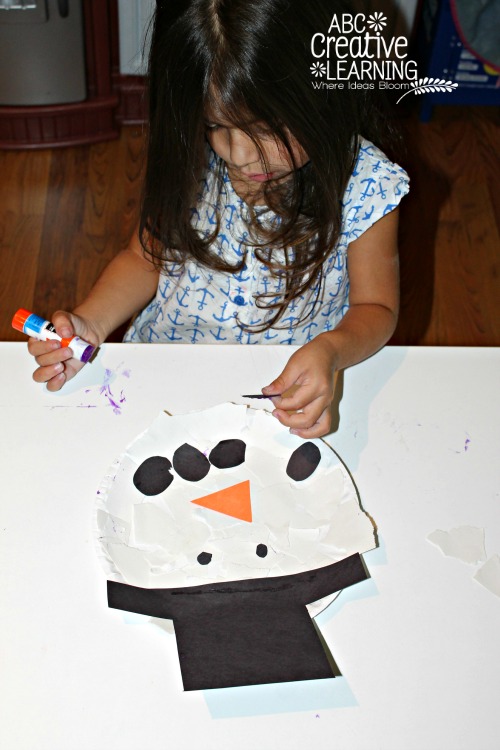 My youngest daughter enjoyed making her Torn Snowman and it was a great craft for her to do independently.

You Are Also Going To Love:
If you loved this Torn Paper Plate Snowman Kids Craft, then you will also love the following winter crafts I have put together for you:
What types of winter crafts does your family like to create?