I love decorating my home for the holidays with my girl's artwork and creations! Plus, it really makes them feel really special when they see their artwork hung in our home. To decorate our windows and enjoy some one on one time with my youngest we created some Glass Stained Window Ornaments.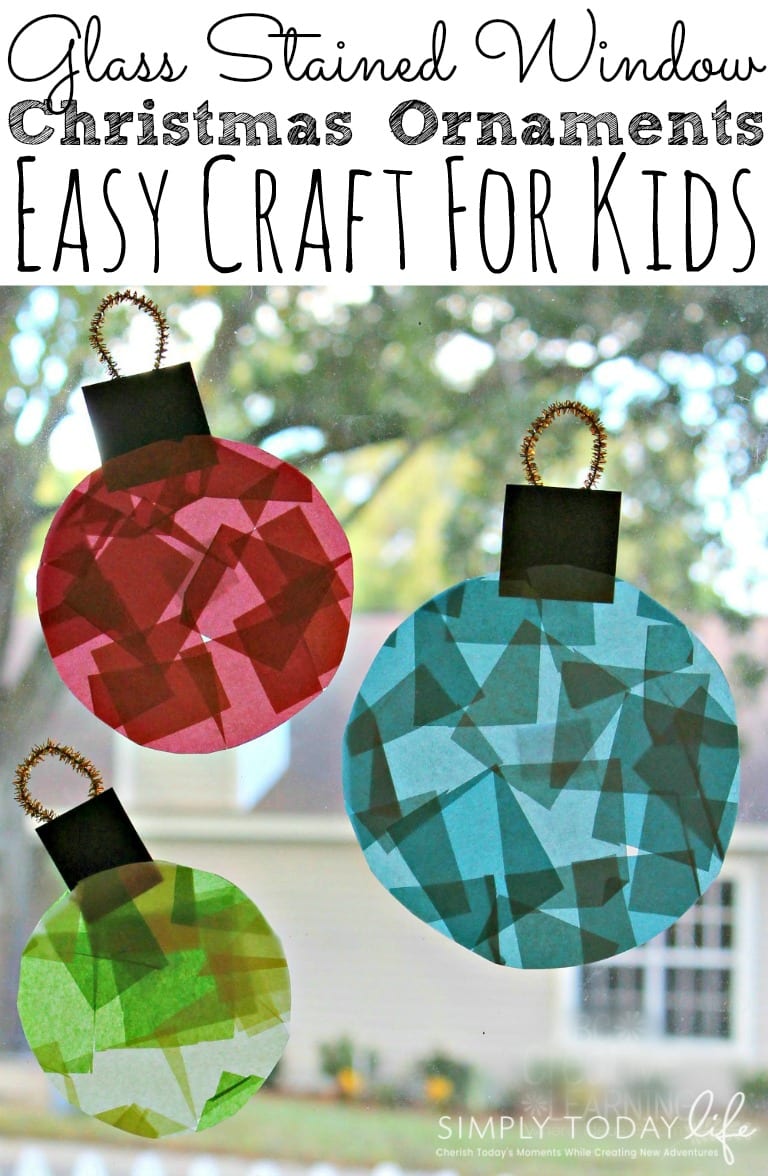 Glass Stained Window Ornaments Kids Craft
This is an easy kids craft that can be done with your toddler and kids. I also love that while doing the craft Kaidence practices her fine motor skills, which is very important at her age. This post may contain affiliate links.
Materials needed to create your Glass Stained Window Ornaments Kids Craft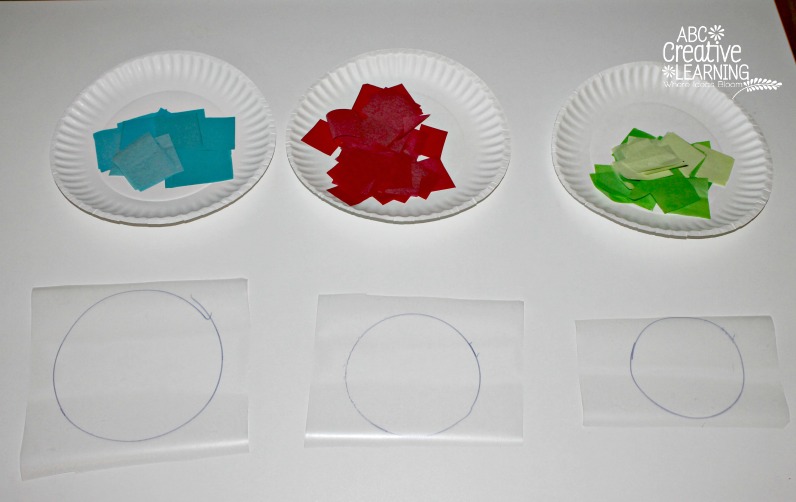 Instructions
Cut your tissue paper into small squares.

Cut your contact paper into large squares and draw a circle as the guideline for your child. We did three different size ornaments.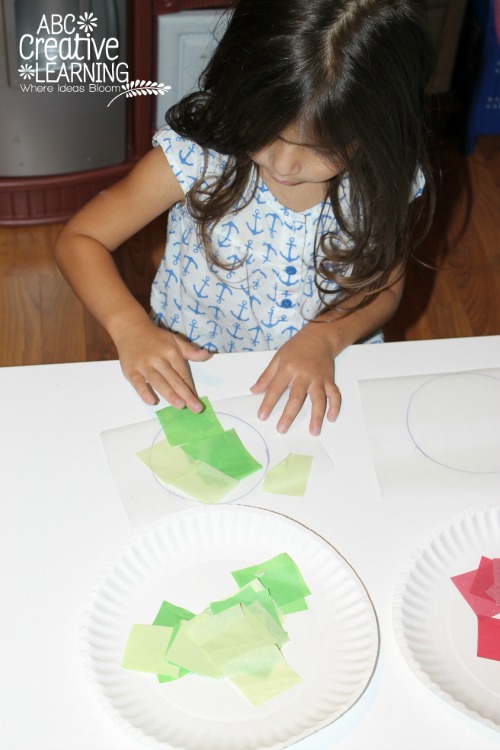 Have your child stick the square pieces of tissue paper inside the drawn circle of their contact paper. My youngest likes mixing colors, so she wanted to do a different shade of the same color on her ornaments.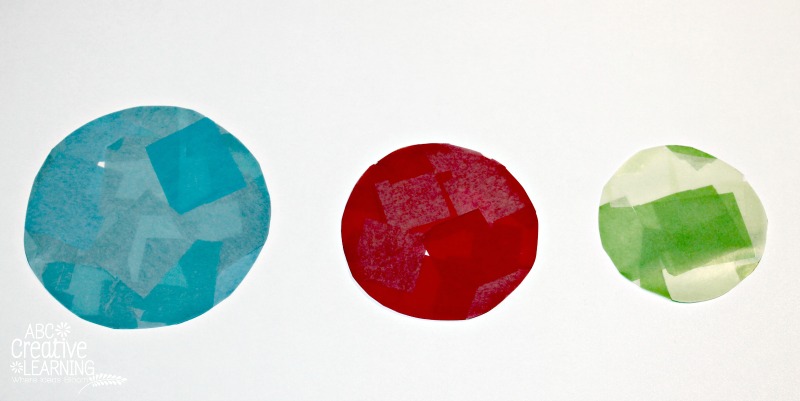 Lay the second square of contact paper over the tissue paper, sticky side down. You're basically laminating the tissue paper together. Cut around your marked circles to cut out your ornaments.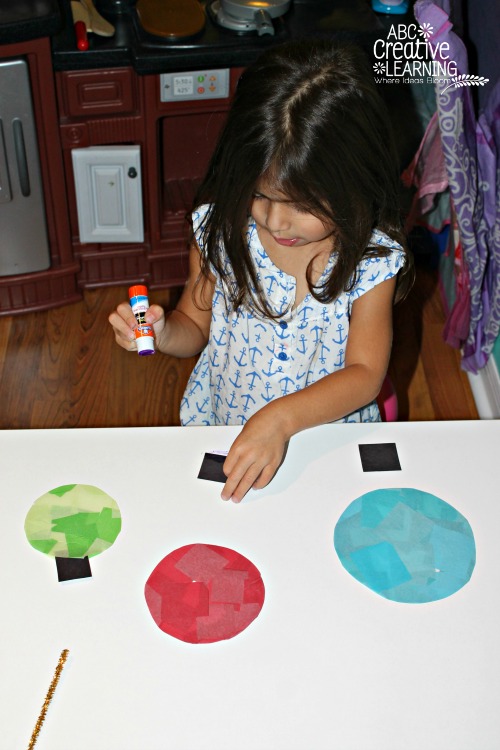 Using black or gray construction paper cut out small squares and tape behind your ornament or you can pull apart a piece of the contact paper and insert the square inside, which is what we did.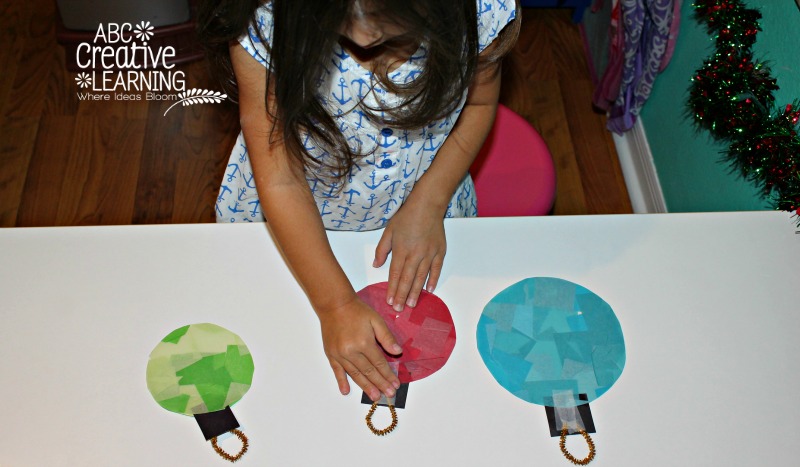 Cut your pipe cleaner into three pieces. Bend your pipe cleaner and tape the ends to the back of your black construction paper square.
To hang on your windows, simply take a piece of tape, fold it and add to the back of your ornament. Then stick on your windows!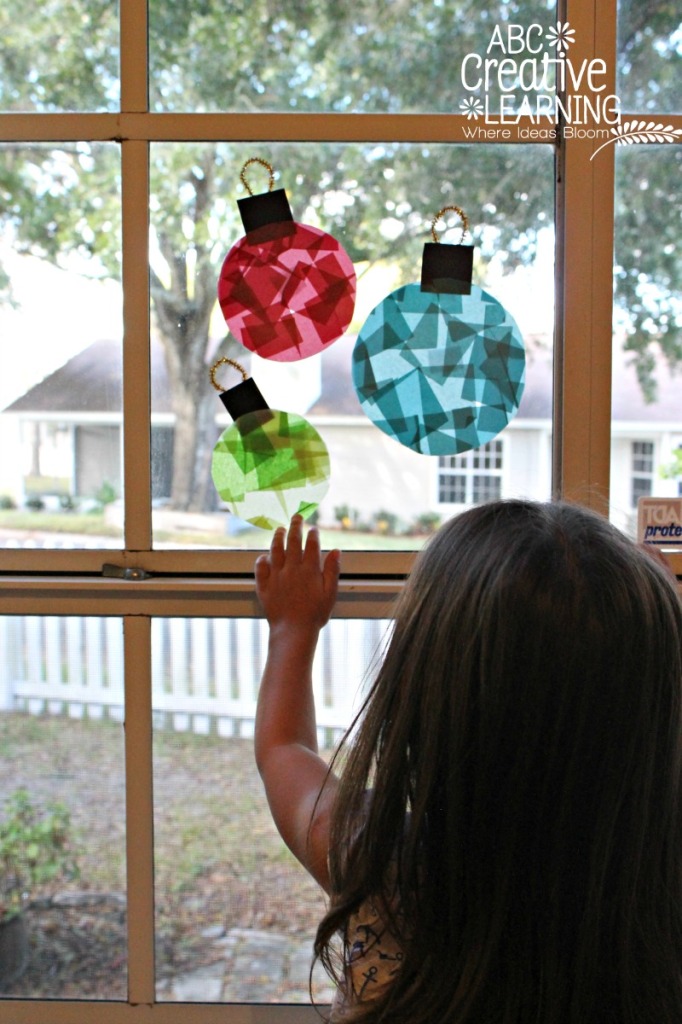 Allow your child to help you attach your beautiful Stained Glass Window Ornaments to your windows for a lovely Christmas Holiday decoration. We are making some more this week just because we really loved the way the ornaments look from our window.

Make sure to follow my Christmas Fun Board on Pinterest for more Crafts!
You Are Also Going To Love:
If you loved these Glass Stained Window Christmas Ornaments Craft for kids, then you will also love the following holiday crafts I have put together for you:
Do you display your child's crafts as holiday decorations?