We have been studying Arctic animals this week and the girls have really been enjoying learning about how different animals live. One of the animals they learned about was the Snowy Owl, so we created an easy Paper Plate Snowy Owl kids craft for our unit! Check out some more winter Paper Plate Crafts.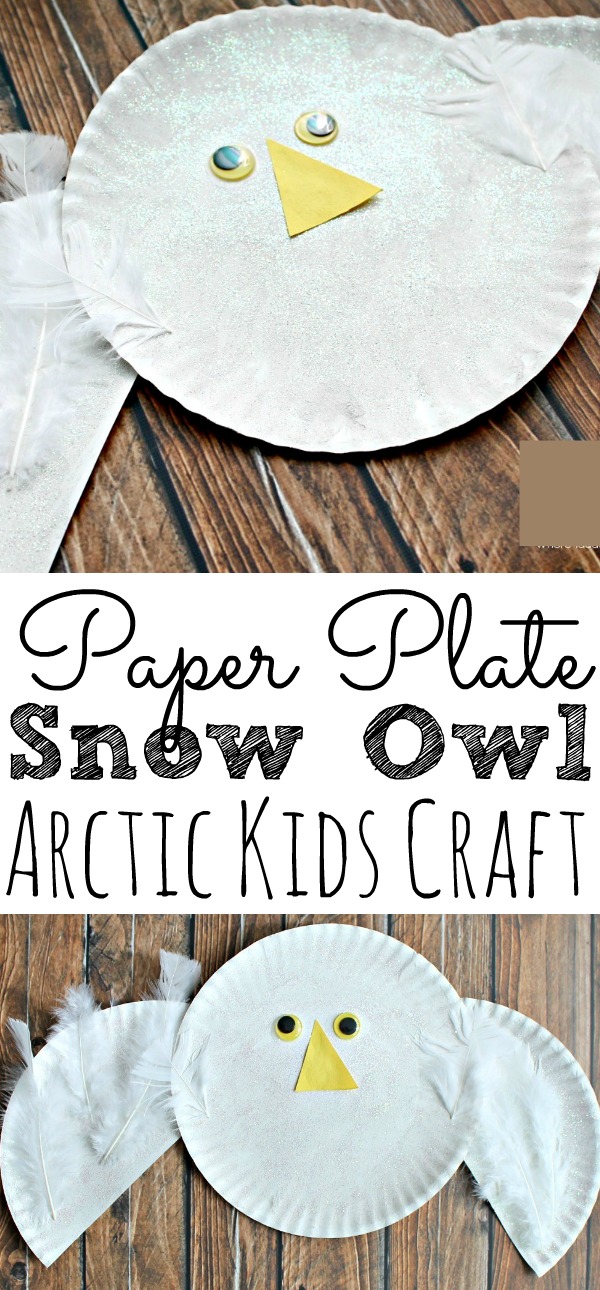 Paper Plate Snowy Owl Kids Craft
Crafts are a great way to keep the kiddos busy during the winter months and this easy snow owl craft will be perfect for the kids whether they are still waiting to go back to school or they are learning about Arctic animals.
This post contains affiliate links.
Materials
3 Paper plates
Googly eyes
Orange or yellow construction paper
White feathers
White paint
White glitter
Scissors
Craft glue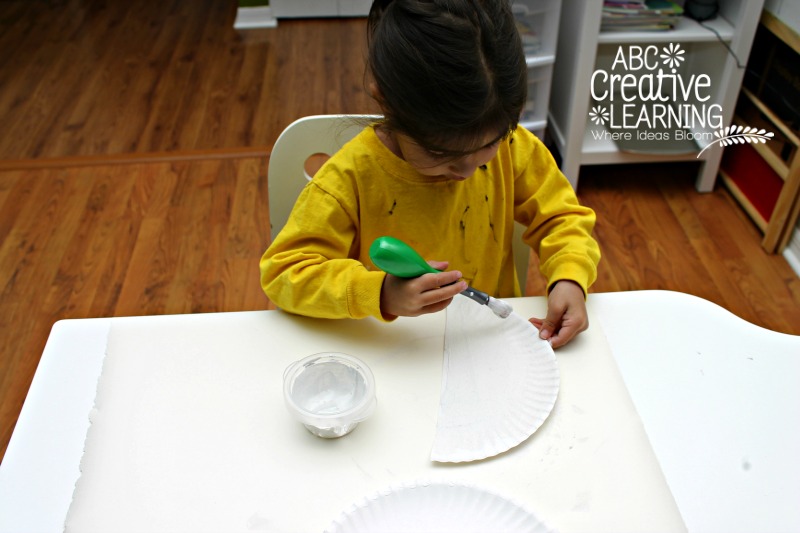 Instructions
Cut one of your paper plates in half. These will be the owl's wings.
In a small container add some white paint and lots of white glitters.
Mix together.
Go ahead and let your kiddos paint all three paper plate pieces completely. Even though the paper plates are already white, we really liked how the glitter shimmers against the white paint. You could also just add clear glue and white glitter, instead of the white paint.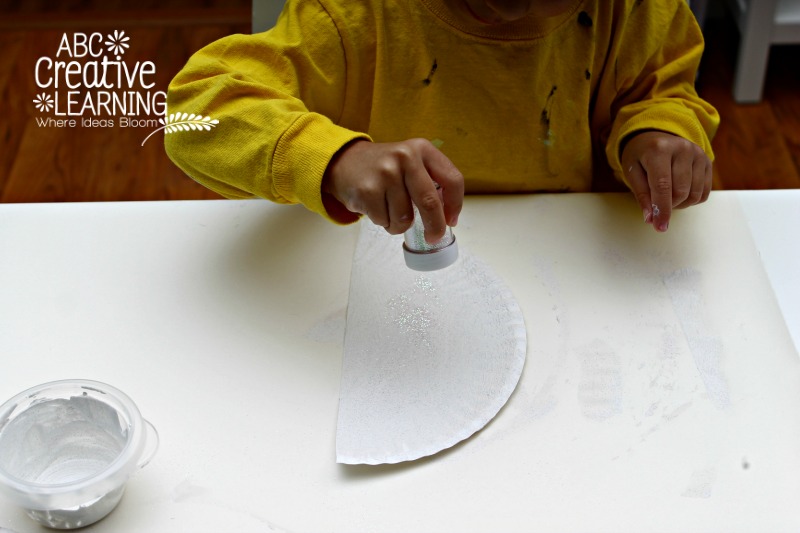 For an extra shimmer effect sprinkle more glitter over the painted paper plates before setting aside to dry.
Shake excess glitter off over the trash or a piece of paper. This way you are able to put it back in its container without wasting supplies.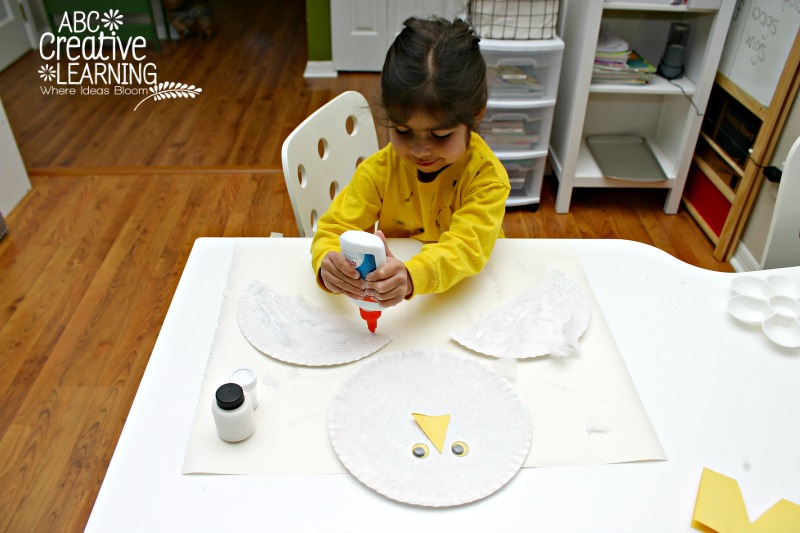 Glue down the owl's beak and eyes on the full plate. As you can see our beak is upside down, but this is how my little artist wanted it, so I let it be.
For the two half plates, have your child glue on their white feathers. Allow drying for a few hours before attaching the owl's wings.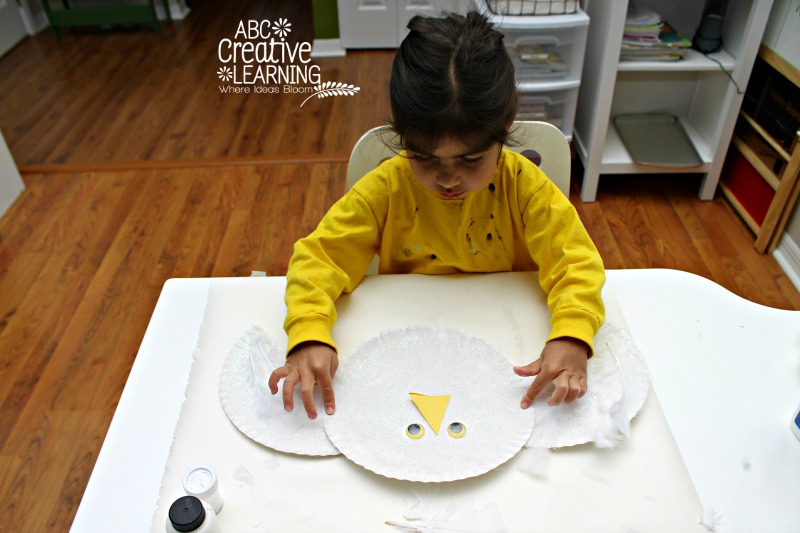 To attach the owl's wings you can have your child either glue down the wings.
Tip: You could also attach the wings with brackets. This would allow the owl's wings to move up and down. If you decide to add the brackets to your own owl, go ahead and cover them with a few pieces of white feathers.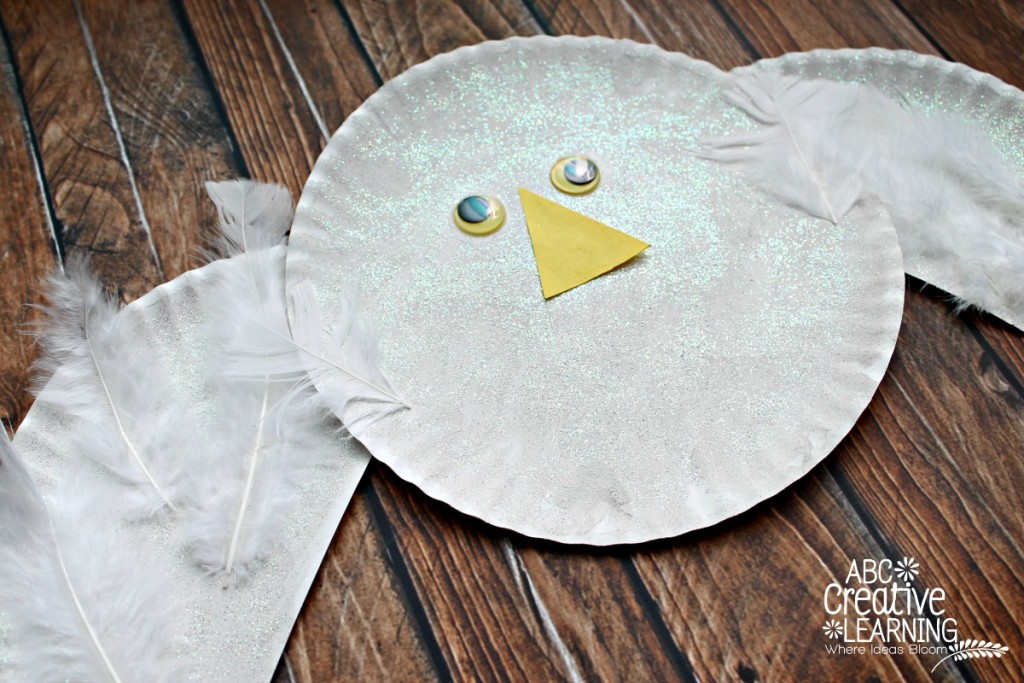 Our Arctic snow owl turned out so cute and the girls absolutely love playing with them around the house.
It was the perfect craft while learning about Arctic animals, habitats, and practicing our fine motor skills.

You Are Also Going To Love:
If you loved this Paper Plate Snowy Owl Kids Craft, then you will also love the following winter arctic crafts I have put together for you:
What is your child's favorite arctic animal?