If you love action-packed summer movies then I have the perfect one for you to check out! Check out my no spoiler Skyscraper Movie Review and as always a parents guide is it appropriate for kids to go see! I can guarantee Dwayne Johnson aka The Rock fans don't want to miss this one! Thank you, Universal Pictures, for the invitation to attend an early screening of the film. All explosive opinions are my own.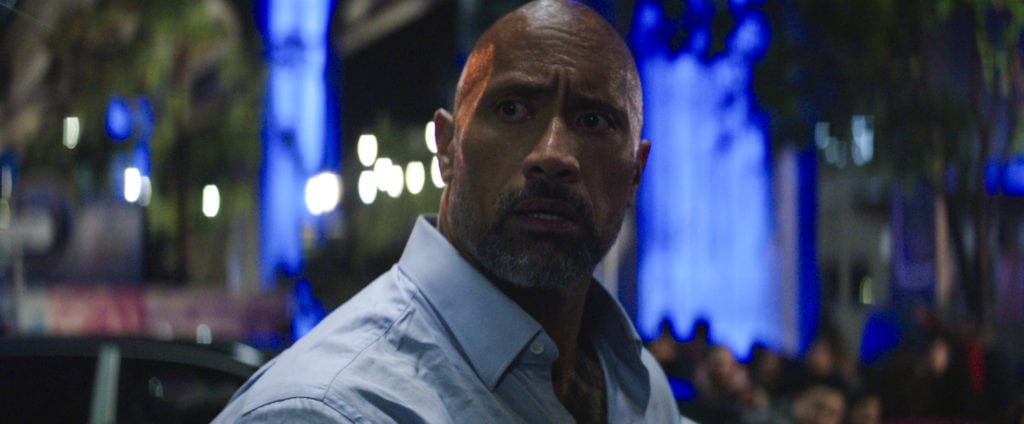 Skyscraper Movie Review | Is It Appropriate For Kids?
I'm a fan of Dwayne Johnson's work and have loved many of the films he has made. Especially some of his recent family-friendly movies, but is Skyscraper one of those movies? In all honesty, I didn't think it would be. I was expecting the regular action film, with the same old plot. To my surprise I highly enjoyed the movie and so did my husband who is a bit more difficult to please.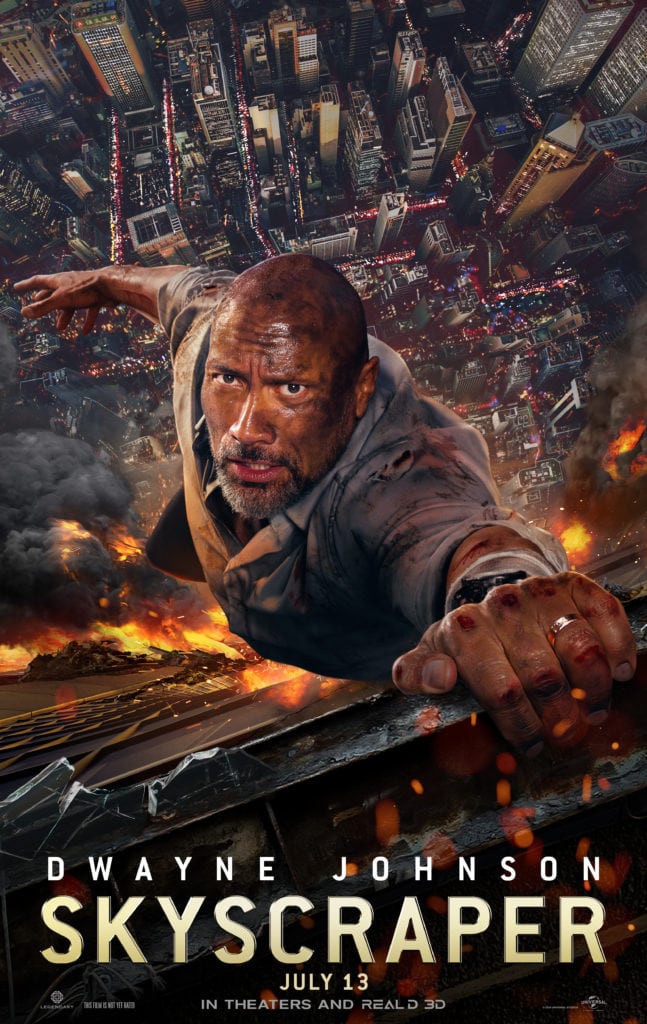 About Skyscraper
Global icon Dwayne Johnson leads the cast of Legendary's Skyscraper as former FBI Hostage Rescue Team leader and U.S. war veteran Will Sawyer, who now assesses security for skyscrapers. On assignment in China he finds the tallest, safest building in the world suddenly ablaze, and he's been framed for it. A wanted man on the run, Will must find those responsible, clear his name and somehow rescue his family who is trapped inside the building…above the fire line.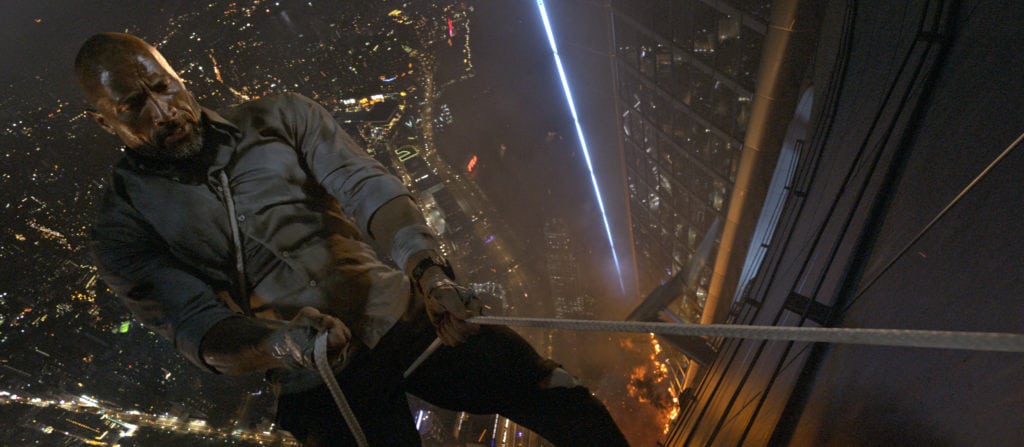 The New Die Hard Movie?
If you're a fan of action films then you are most likely a fan of the original Die Hard movies. Yes, I'm comparing Skyscraper to Die Hard, but with more technology and created for the film fans of today. Between the action-packed scenes, explosions, comedy, and the technology being used do I dare say it's the Die Hard for today's millennials? I'm not sure, but the movies funny wittiness will have you laughing and nonstop stop action will keep you entertained. I think they did a good job of adding all the action for the entirety of the film.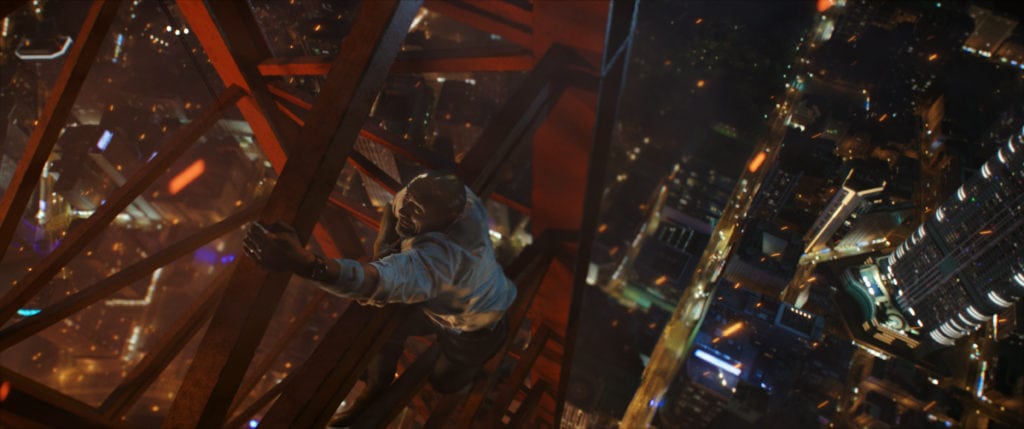 Jump Out Of Your Seat Action
Life can get overly busy nowadays and we go to the movies to relax, to enjoy time away from real life. Well, Skyscraper can definitely help with this. From beginning to end the movie is filled with jump out of your seat action and explosions! I will admit, I jumped out of my seat a few times with a few gasps in between. It's about being entertained and enjoying the film filled with a great cast.
Dwayne Johnson seems to be hanging off a building or jumping to extraordinary lengths to save his family. Yes, a lot of the action scenes you think, there is no way that would really happen? But that's the great thing about movie and imagination! It doesn't have to be believable to enjoy.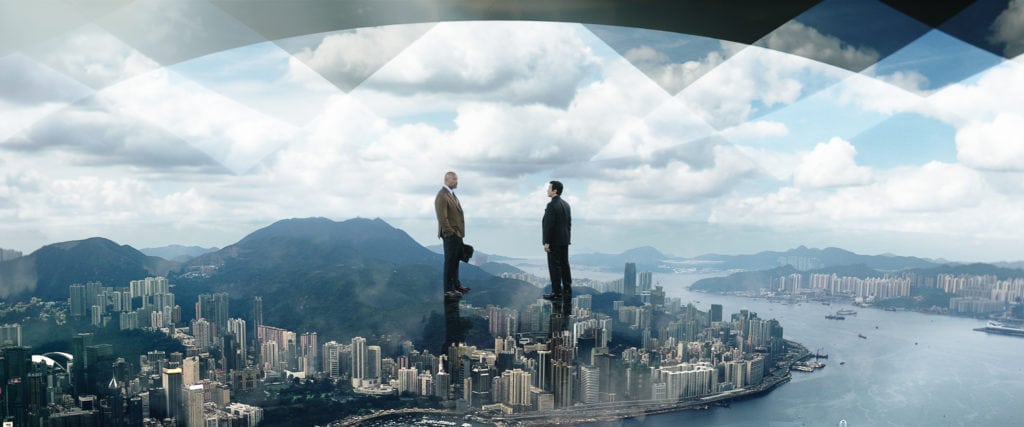 CGI and Technology
When it comes to special effects, CGI, and technology it can make the movie or break it. I think this was one of the interesting parts of Skyscraper. They had some beautiful CGI and technology entwined into the film. I mean the movie is called Skyscraper, so I guess you expect some type of large building with some great views right? Well, you definitely get both. For all those technology fans out there, you're going to get a kick of some fun ones.
We didn't watch the movie in 3D, but if you get a chance watch I would suggest it. I bet those views and explosive scenes would be fun to watch up close!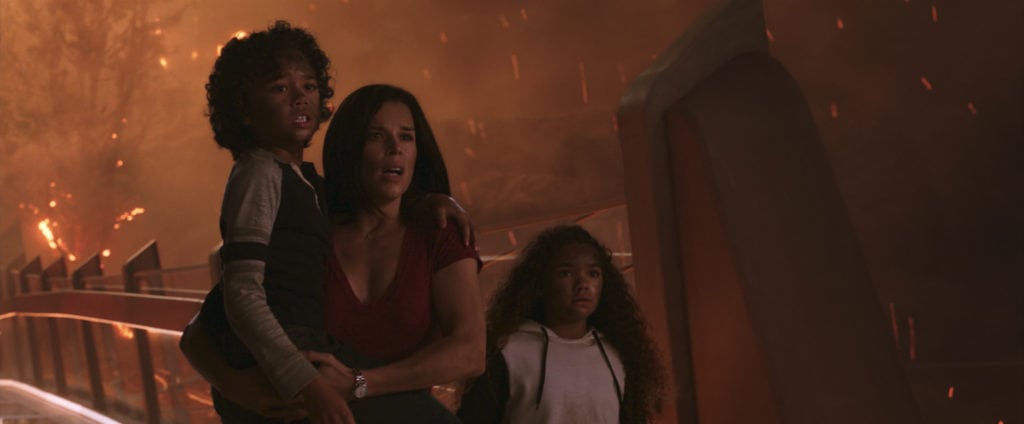 Is It Appropriate For Kids?
My quick answer would be no! The movie is not appropriate for young kids and that's where that PG-13 rating comes into play. The film is filled with action scenes, explosions, dead bodies, shooting scenes, and a few curse words. There is no nudity or sexual content, but just the language and explosion alone I suggest taking kids who are in the 13 years old range. With a few s**t, f*****g, stupid a damn, and holy crap. The rating is right on!
Plus, don't forget that the whole point of the movie is him trying to save his family. So, the kids are in constant danger and I know that it would most likely frighten the younger kids. So, don't take the kids if they are sensitive to loud thrilling and explosive scenes. Both of my girls 8 and 6 will be waiting for some time to watch this movie. Even though they have asked to see Maui hang from a building!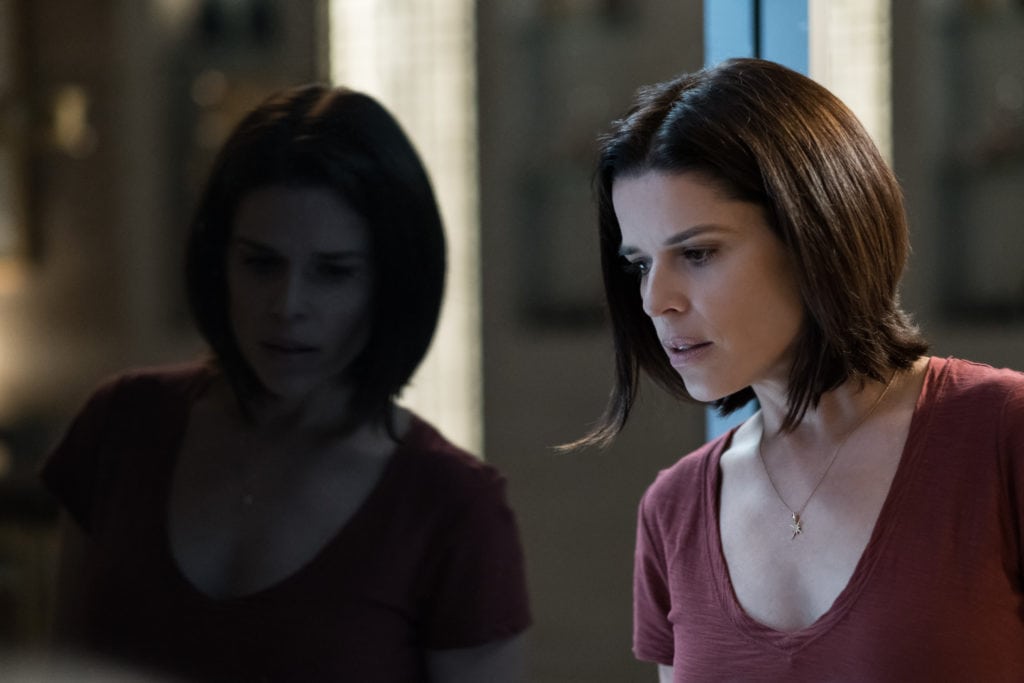 Is It Worth Watching?
Look, I'm a big movie fan, but that doesn't mean that I have to love every movie I watch! Right? It's about getting out and enjoying a night out. Well, that's exactly what you get. No, it's not the movie of THE year and it probably won't win any awards, but it will definitely give you a nice time at the movie theaters. Dwayne Johnson did a great job producing and acting in the film.
If you like action movies go see it and form your own opinion on it. Personally, I wasn't a big Die Hard fan, but I'm a fan of Dwayne Johnson, especially since meeting him during one of his former movie press events. He's fun and energetic, that's what the movie is! A fun time filled with explosives and hanging from buildings!

Skyscraper Now Playing in Theaters!!
You Are Also Going To Love:
If you enjoyed this Skyscraper Movie Review, then you will also love the following movie reviews I have put together for you:
Are you planning on watching Skyscraper this weekend?

SaveSave
SaveSave
SaveSave
SaveSave
SaveSave
SaveSave
SaveSave
SaveSave
SaveSave