I will admit that I was excited to see Amy Schumer's newest movie. Let's just say I could relate to her character in more ways than one. Here is my I Feel Pretty Movie Review and is it appropriate for kids to watch. Your spoiler free parents guide. Thank you, STXFilms, for allowing me to attend an early screening of the film. All opinions are my own.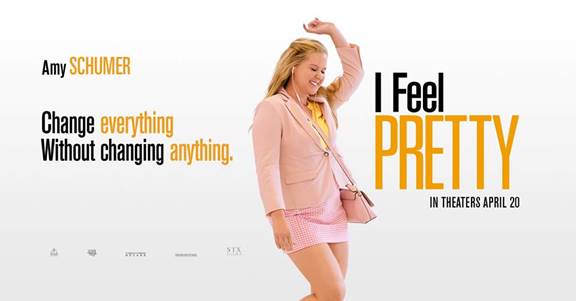 I Feel Pretty Movie Review | A Comedy Filled With Empowerment
Whether you relate to Amy Schumer's character, Renee Bennett, or have seen someone put themselves down because of their insecurities then this is the film to watch. Not only does Amy Schumer bring empowerment and a light-hearted approach to these real-world emotions, but it truly shows us we are our worse enemy when it comes to confidence.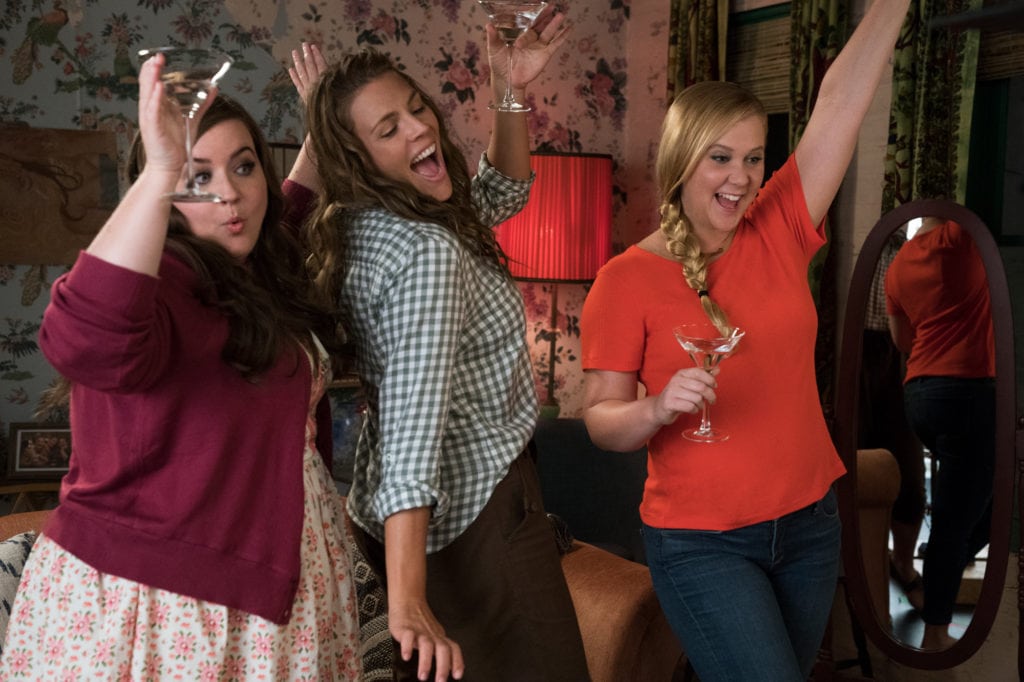 Covering Sensitive Topic
Anytime, a movie decides to take a sensitive topic and make it into a movie there are going to be a lot of backlashes. Did they take the right approach? Was it too funny? Is it going to help the situation many American suffer from on a day to day life? The truth is, at least the movie and Amy Schummer are trying to bring light to a topic many of us deal with. But is the humor too much?
There are parts of the movie in which I wasn't sure if they were making fun of the situation or taking "laugh with them" to a whole new level entirely, instead of waiting for them to laugh at you. I do know one thing is sure, we need to see topics like these more often on the bring screen. Whether they make us cry, laugh, and especially if they make us look at yourself and realize that we are enough. That everything we would like to accomplish is within reach, we just need to have the confidence others see in us.
As someone who relates to Amy Schummer's character, personally, I don't think it was taken too far. I laughed, I cried, and then I realized if we only looked in the mirror to see what our loved ones see, the world would be for our taking.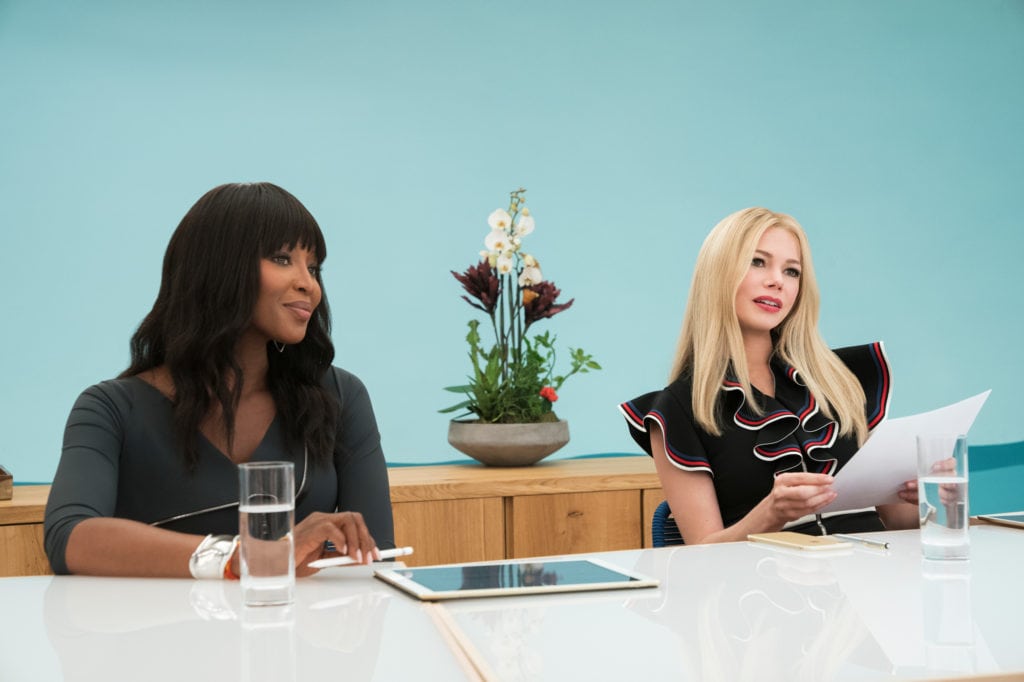 A Fun Cast
With a fun cast starring Amy Schumer, Michelle Williams, Aidy Bryant, and Busy Philipps the movie is bound to be filled with laughter. I still can't get over Michelle Williams character in the film. As a HUGE fan of The Greatest Showman, all I wanted for her to do was to start singing and dancing. In fact, just as I'm writing this review both of my girls have the movie playing in the background. This makes me an even bigger fan of Michelle Williams. Her versatile in playing different characters whether a musical or a comedy is outstanding! You'll understand as soon as you see it and I won't give it away!
I felt as if Amy Schumer was herself. She played her character with her emotions on her sleeve, though I don't see Amy putting herself down as Renee does in the film That's why she's an excellent actress and truly stands for what she believes in. Which is we are beautiful inside and out!
Is It Appropriate For Kids?
Uh, well, no. I Feel Pretty is rated PG-13 for a reason and if you know Amy Schumer's work then you know that you will be very uncomfortable watching the film with your child. I most definitely do not recommend the film for children any younger than 13 years old. There's language, adult themes, and nudity that has a girls night out feel to it. So, unless you want to do a lot of explaining with your children, then just grab the girls and enjoy a night out moms.

About I Feel Pretty
In I FEEL PRETTY an ordinary woman who struggles with feelings of insecurity and inadequacy on a daily basis wakes from a fall believing she is suddenly the most beautiful and capable woman on the planet. With this newfound confidence she is empowered to live her life fearlessly and flawlessly, but what will happen when she realizes her appearance never changed?
I Feel Pretty Now Playing In Theaters
Are you planning on seeing I Feel Pretty this weekend?

SaveSave
SaveSave
SaveSave