I'm so excited to share that Fancy Nancy is finally coming to Disney Junior tomorrow! If your kiddos are a fan of the books, better get ready, because this new animated series will have your kids saying Ooh La La all day long! Check out my 3 reasons your kids will love Fancy Nancy and some quotes from Kristy Tucker Lead Writer and Story Editor and Jamie Mitchell Producer and Director. Thank you, Disney, for allowing me to attend a screening and interviews. All fancy opinions are my own!
Fancy Nancy Coming To Disney Junior | 5 Reasons Your Kids Will Love It #FancyNancyEvent
As a former teacher, I'm a huge fan of the Fancy Nancy books series. Not to mention, I'm a mom of girls! I love the writing, the stories, the colors, and I just loved teaching my students french words. They loved going home sharing these new words they learned at school! So, I'm super excited that Disney Junior will be sharing the story of Nancy and her friends! My girls can't wait until they are tomorrow!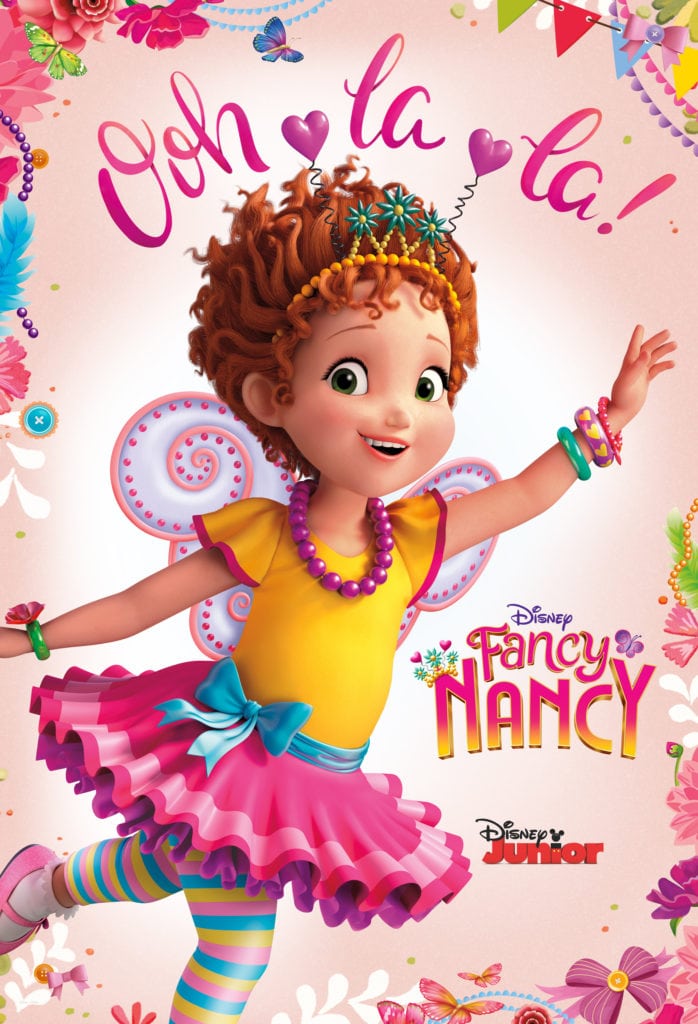 About Fancy Nancy
"Fancy Nancy," the New York Times bestselling book series by Jane O'Connor and Robin Preiss Glasser, has been optioned by Disney Junior for development of an original animated TV movie and series, as well as for related role-play items and other consumer products licensed by Disney Consumer Products. In addition, HarperCollins and Disney Publishing will collaborate on book editions based on the television series.
Stories About Friendship For Kids
One of the things that my family loves about the Fancy Nancy books is the fact that they bring kindness and friendship into every story. Even though Disney Junior will be creating their own stories and new adventures for Nancy, you can still expect tons of the same friendships! Kristy Tucker Lead Writer and Story Editor of Fancy Nancy shared that only two of the stories were adapted by the books. Which means we can expect lots of new colorful friendships to add to our favorite Fancy Nancy stories.
"Kids can fight for what they believe is right and that kids have voices and that their voices matter. They are more powerful than they know,"- Kristy Tucker Lead Writer and Story Editor
Beautiful Animation
Just as the books the colors in the animation is stunning! The colors and the details of each character from their clothes to the hair is something all kids will love. Jamie Mitchell producer and director of the show shared with us that Nancy's hair has 236 different areas on her head alone. You can expect that same type of details on all of the merchandise coming out soon as well! Bright colors galore! Your little girls are going to want to get their hands on every Fancy Nancy doll available!
"My intent was to create an environment that was not necessarily in the books, but it was its own thing. I wanted to create a 3-dimensional environment that was real with a heightened reality." – Jamie Mitchell Producer and Director
Introduction To A New Language
Kids are like little sponges and I love the fact that Disney Junior is bringing in a well-loved character who loves to speak another language. I think that it will bring curiosity to children about learning a new language whether it be French or another one. I can definitely already see my daughters asking me to take French classes! LOL! We learned during our interviews that Disney has hired a French consultant to help with the French language on the show. They wanted it to be as authentic as possible. We won't always hear Nancy pronounce the words correctly, remember, she still is an American girl who loves the French culture.
"Opening another doorway to a new language and peeking their interest." – Kristy Tucker Lead Writer and Story Editor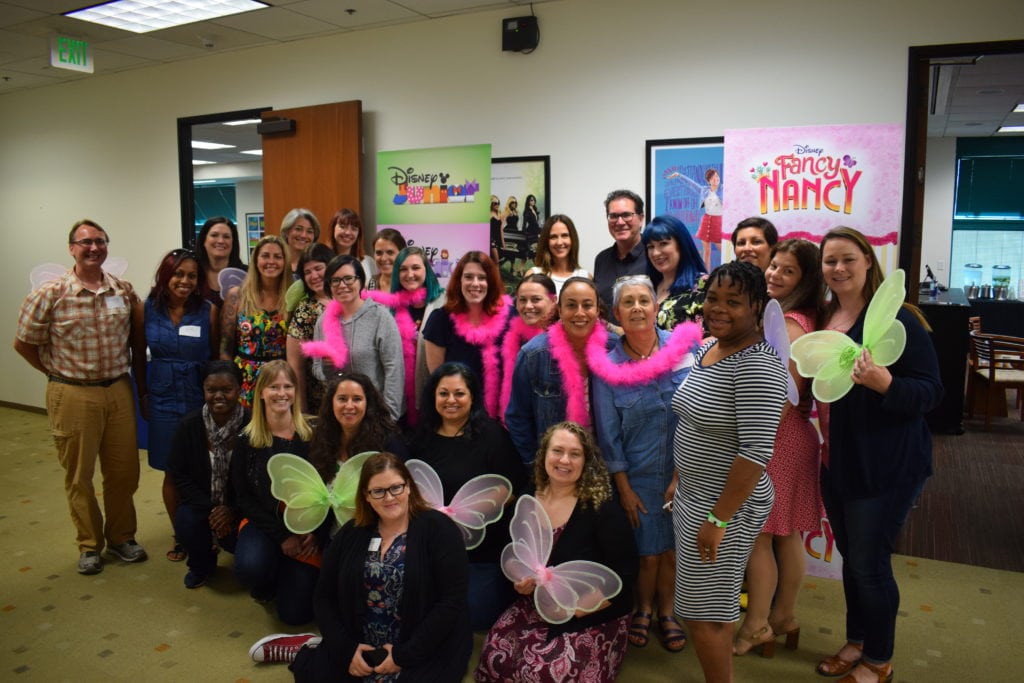 Make sure to watch Fancy Nancy on Disney Junior tomorrow July 13th!
Check out Fancy Nancy's Theme Song! You and the kids will love!

Will your kids be watching Fancy Nancy on Disney Junior?

SaveSave
SaveSave
SaveSave
SaveSave
SaveSave
SaveSave
SaveSave
SaveSave
SaveSave
SaveSave
SaveSave
SaveSave
SaveSave
SaveSave