Friday is the day and I have your non-spoiler Disney's A Wrinkle In Time Movie Review and Is It Appropriate For Kids?. Thank you, Disney, for allowing me to attend the press event and movie premiere in LA. All tessaracting opinions are my own.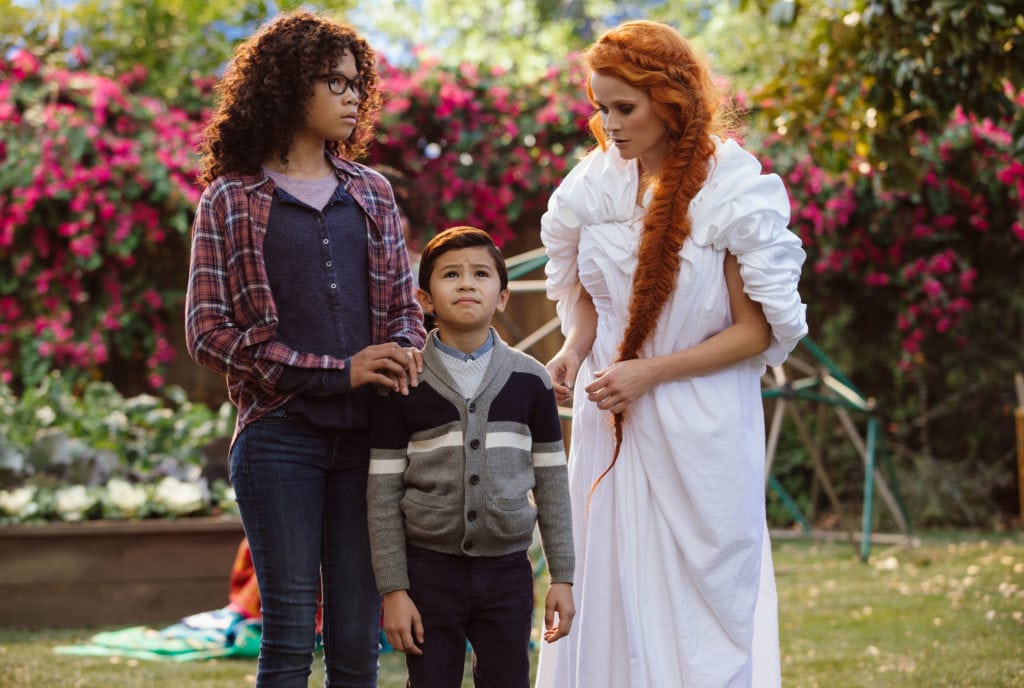 A Wrinkle In Time Movie Review | Is It Appropriate For Kids? #WrinkleInTimeEvent
One of the main reasons I love movies so much is the fact that they transport you into another world. They teach lessons and entertain. When I allow my children to watch a movie it's mostly for pure entertainment. Once in a while, you come across a movie that you think might make an impact in their lives. I believe that Disney's A Wrinkle In Time might do exactly that with my oldest daughter.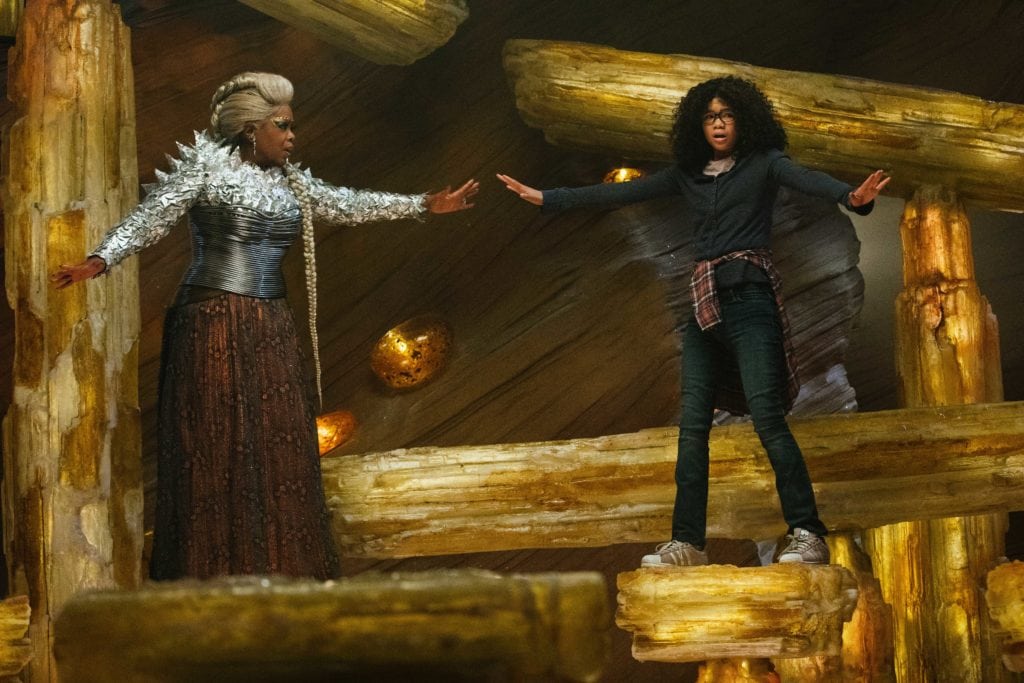 Be A Warrior
As a mother of two little girls, I want my girls to think themselves as a warrior. I want them to see the magnificence I see in them. I know for a fact that they see me as one, so much so that I ended up tattooing the words "Warrior" on my arm after beating breast cancer. To be honest, there are even times when I look down at my arm and wonder why I did leave such a permanent word on myself. Do I even consider myself a warrior? Even though people tell me all the time, but one thing that A Wrinkle In Time taught me is that fact that we are all warriors in our own ways.
We are all fighting our own evil, whether dealing with bullies in school or just our own inner voice. In the case of Meg Murry, she is fighting the fact that her father has been missing for years and her entire world has changed. She is fighting the fight within herself and doesn't believe she is enough. Will she find her inner warrior in time to save her father?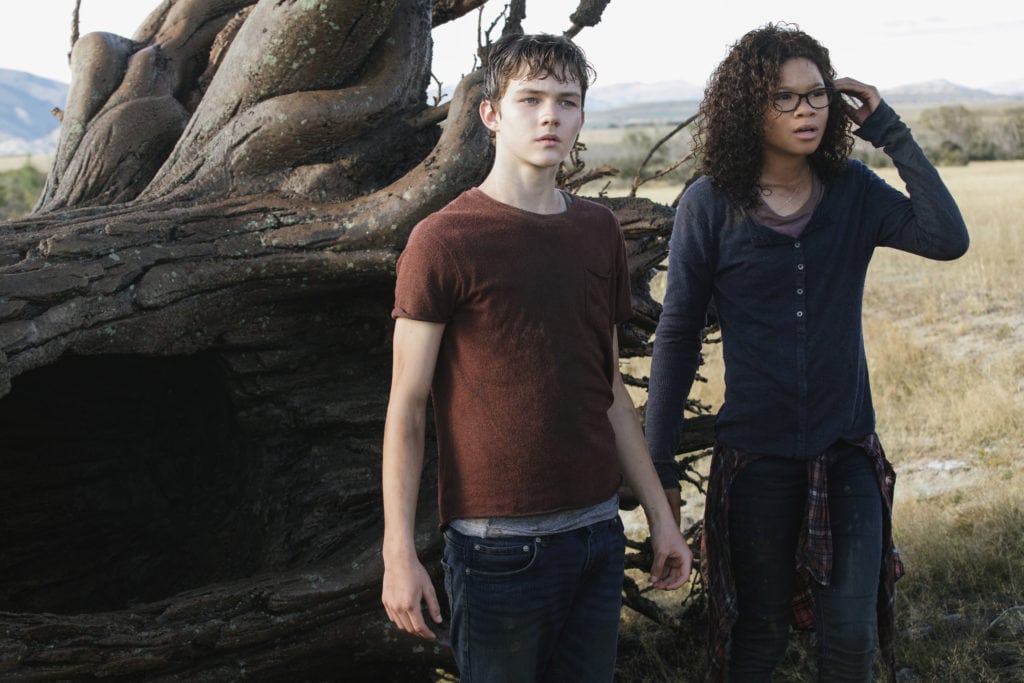 Love Yourself, Even Your Faults
One of my favorite things about the film is that it teaches viewers adults and children alike to love yourself, especially your faults. You are perfectly made the way you are and as Mrs. Which said to Meg "Do you know how many millions and millions of events had to occur as they did in order for you to be exactly the way you are?". This is a quote I will always remember and something that I will be telling my daughters every time I see them being hard on themselves or bringing up the negative they see in themselves.
Throughout the film, Meg struggles with her imperfections. This is a topic young kids are struggling with every day and it needs to be shown. They need to know that they are not alone and yes, even in the film industry these faults can be shown. Hopefully helping them understand that there is darkness in all of us, it's how we use the light to create a better us.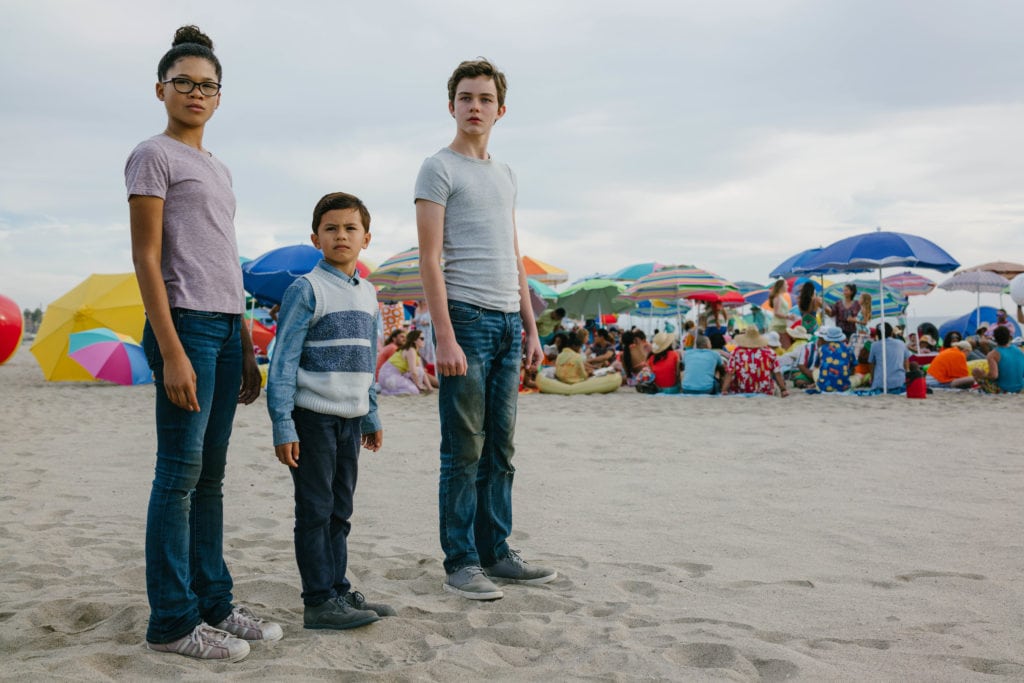 Don't Expect The Book Version
As someone who is about halfway through the book with her daughter and has spoken to several fans of the original book by Madeleine L'Engle, don't expect the book version. When screenwriter Jennifer Lee took on this large production she had some hard decisions to make on how to create the story with all the important elements. Not all the characters are in the movie and some important moments are missing. Still, don't fault the movie for this. I believe she has taken something that will resonate with kids in our era. All I'm saying is, go in with an open mind for something different.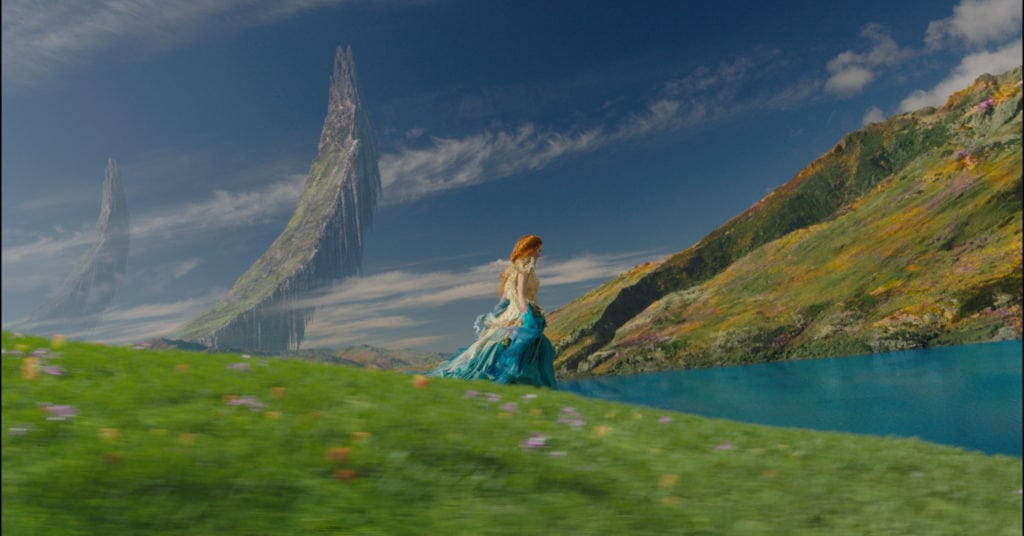 Stunning Visual Effects
As any Disney movie lately the visual effects are stunning. Disney took A Wrinkle In Time one step further. From the beautiful colors, effects, and scenic backgrounds moviegoers will not be disappointed. I can see my six years old just in awe of all the pretty things. I didn't watch the movie in 3D, but I don't think it's necessary to get all the effects and colors of the film.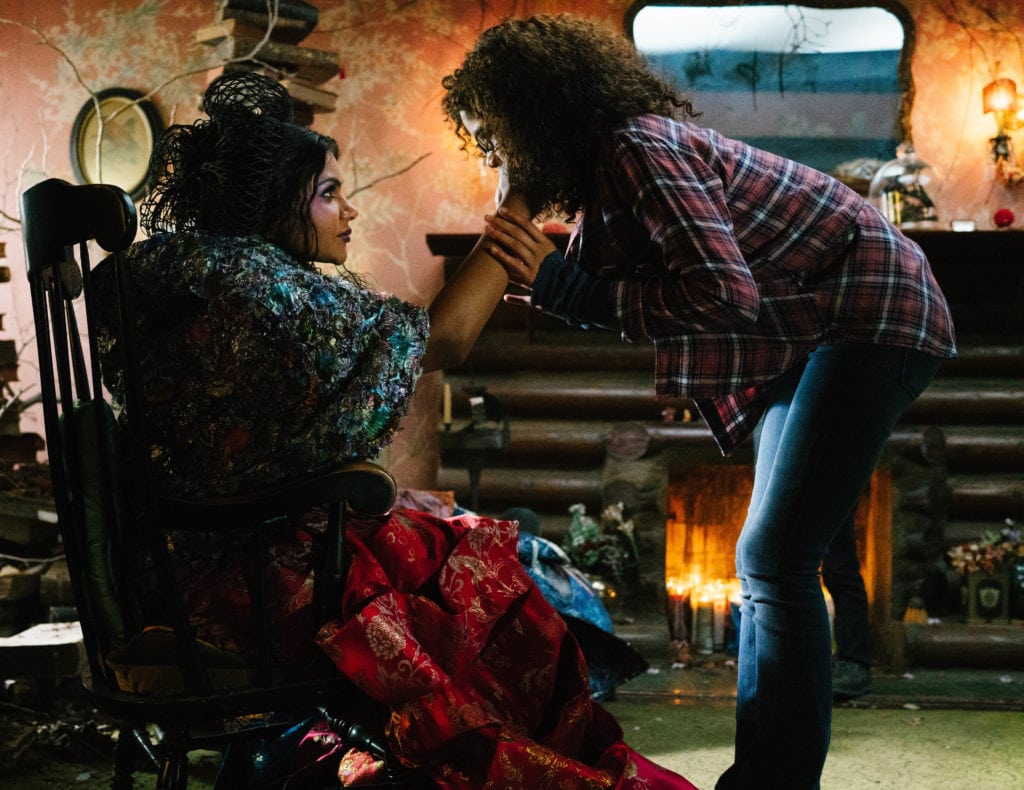 Is It Appropriate For Kids?
We are strict on what our daughters are allowed to watch, but believe the film would be accepted well with both of my daughters. I will be taking my eight-year-old to go see it but might wait for my six-year-old until it's on Blu-ray at home. The only reason for this is because I want to be able to explain to my youngest some of the meanings behind specific scenes. Like when "The It" which is the evil or darkness in the film shows up. It can be a pretty dark and intense scene that might catch her by surprise. It's a pretty powerful way to show how evil is perceived in our world.
My oldest, on the other hand, need to see a little girl on the big screen go through some of the hardships that she does in real life. I know that the messages about loving yourself, love is light, and bullying is something our society deals with on a daily, but are we speaking to our children about it? Are we encouraging this generation of kids to express how they feel? Are we listening to them when they need us to? I know as a busy mom I don't always and it's something missing from our public school systems.
No foul language, cursing words, or teen kissing. Yay, Disney!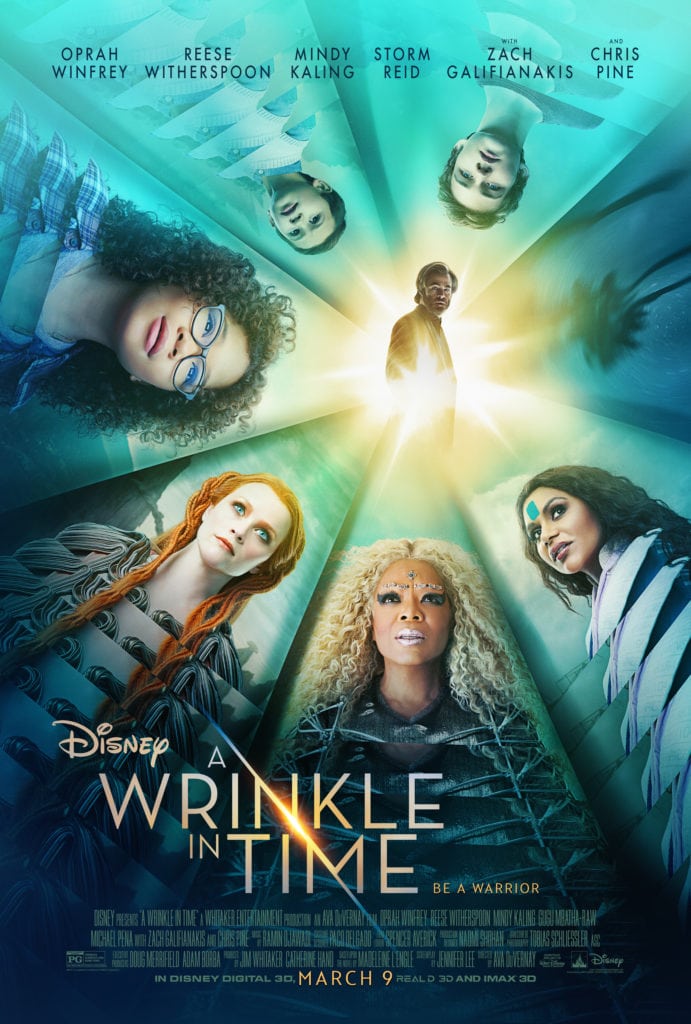 The film has attracted mix reviews, but I hope that you all give it a chance. I only hope young kids see the film and are moved. As did the ten-year-old little girl who sat next to me during the movie premiere. You can feel her heartfelt emotions raw as she watched Meg miss her father and the challenges a young girl faces. Plus, come on, it's directed by Ava DuVernay with Oprah, Reese Witherspoon, Mindy Kaling, and Storm Reid. Enough said!
A Wrinkle In Time Opens In Theaters Friday, March 9th
About A Wrinkle In Time
Meg Murry is a typical middle school student struggling with issues of self-worth who just wants to fit in. The daughter of two world-renowned physicists, she is intelligent and uniquely gifted, as is Meg's younger brother, Charles Wallace, but she has yet to realize it for herself.

Complicating matters is the mysterious disappearance of Mr. Murry, which has left Meg devastated and her mother broken-hearted. Charles Wallace introduces Meg and her fellow classmate Calvin to three celestial beings (Mrs. Which, Mrs. Whatsit and Mrs. Who) who have journeyed to Earth to help search for their father, and together they embark on their formidable quest. Traveling via a wrinkling of time and space known as tessering, they are transported to worlds beyond their imagination where they must confront a powerful evil force.

To make it back home to Earth, Meg must face the darkness within herself in order to harness the strength necessary to defeat the darkness rapidly enveloping the Universe.

You Are Also Going To Love:
If you enjoyed reading this A Wrinkle In Time Movie Review, then you will also love the following:
Will you be taking your kids to go see A Wrinkle In Time this weekend?

SaveSave
SaveSaveSaveSave
SaveSave
SaveSave
SaveSave
SaveSave
SaveSave
SaveSave
SaveSave
SaveSave
SaveSave
SaveSave
SaveSave
SaveSave
SaveSave
SaveSave
SaveSave
SaveSave