Guys, the wait is almost over! Ten years of history has come to pass in the Avengers saga and I hope you're all ready for a thrilling, sit at the edge of your seat rollercoaster! Today I have your Avengers: Infinity War Movie Review and Is It Appropriate For Kids? Thank you, Disney and Marvel, for inviting me to LA to attend the Avengers: Infinity War movie premiere. All no-spoiler superhero opinions are my own.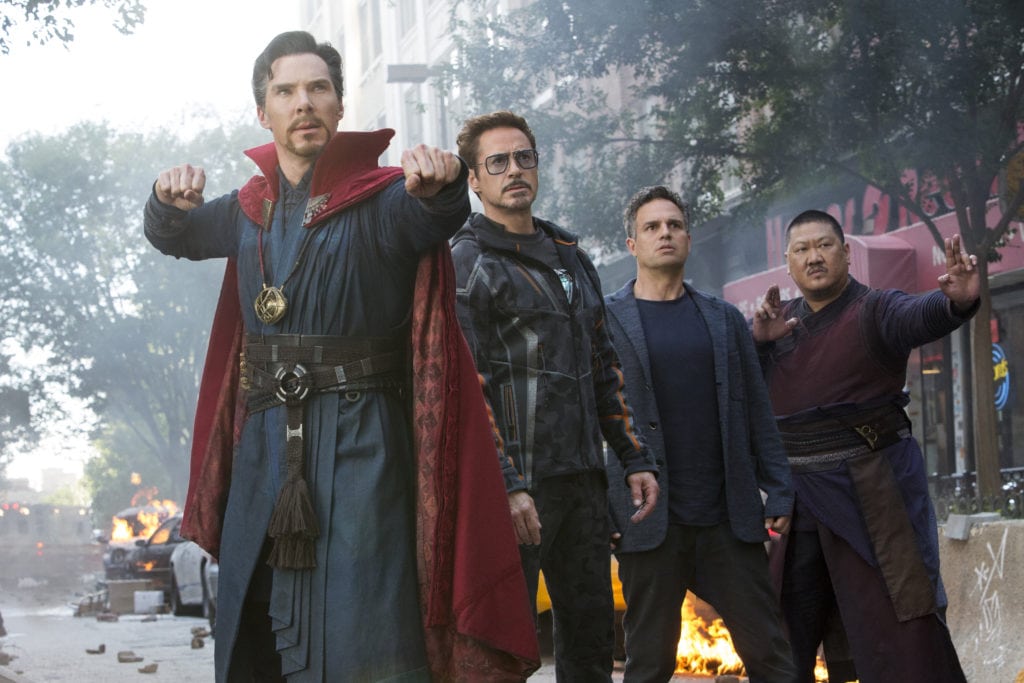 Avengers: Infinity War Movie Review | Is It Appropriate For Kids?
Last night I was one of the lucky ones who got to sit in the Dolby Theater as the cast of Marvel's Avengers: Infinity War sat right behind us. They too had not seen the film. In fact, only a select few of producers and directors were the only ones who knew what we were all in for last night.
This film has been ten years in the making starting with Iron Man and Marvel did not hold back! I'm still emotionally processing everything about last night. So, I hope that you have purchased your tickets ahead, you have prepared yourself mentally, and are ready for one EPIC monstrous event!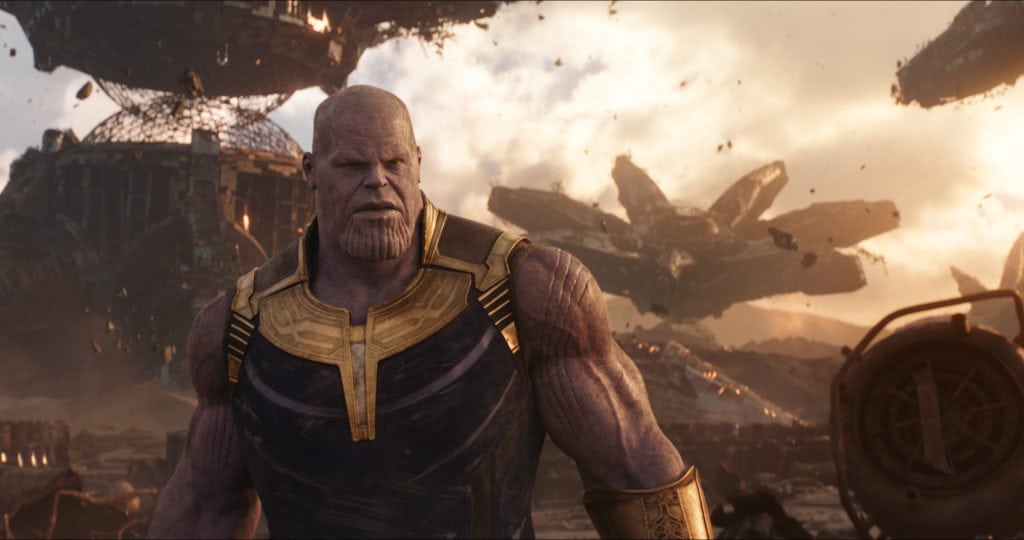 Thrilling Edge Of Your Seat Action
Where do I even begin? As Marvel fans, we all know that they know how to put on a show, but boy did we underestimate them! Right, when you think you know what's coming, BOOM, the rug is slipped from underneath your feet! As the Marvel logo appeared on the big screen all I could think of was, here we go!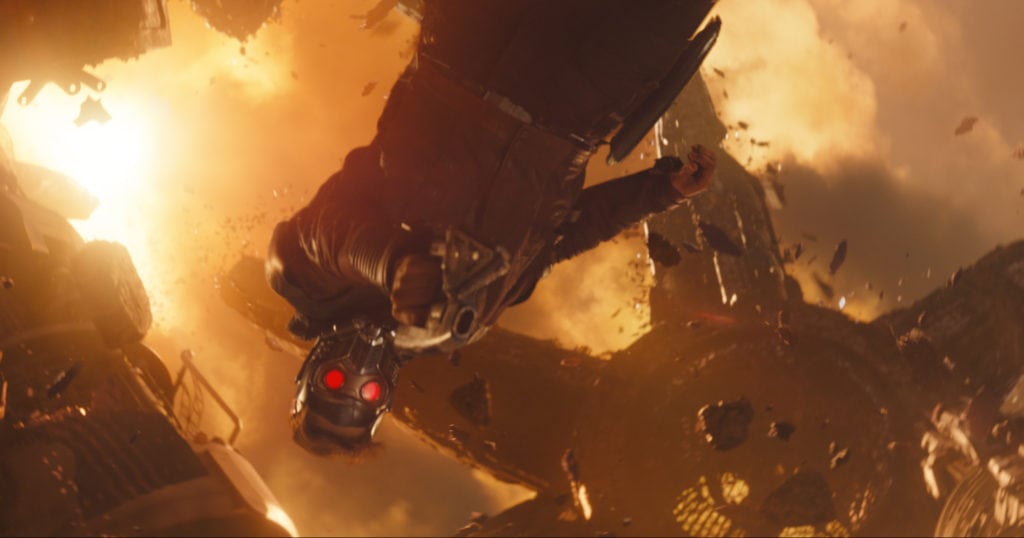 EPIC Fight Scenes
I know what you're thinking, well it's Marvel, of course, they have epic fight scenes. No, you don't understand! These were out of this world! About every 15 minutes we were all either cheering, crying, sighing, or to in shock to even do anything. The fights scenes were spectacular and molded into the storyline at the exactly perfect moment it needed them to be. The edge of my seat must be completely worn out because every time I thought it was safe to sit back and relax, we were thrown with another curve ball!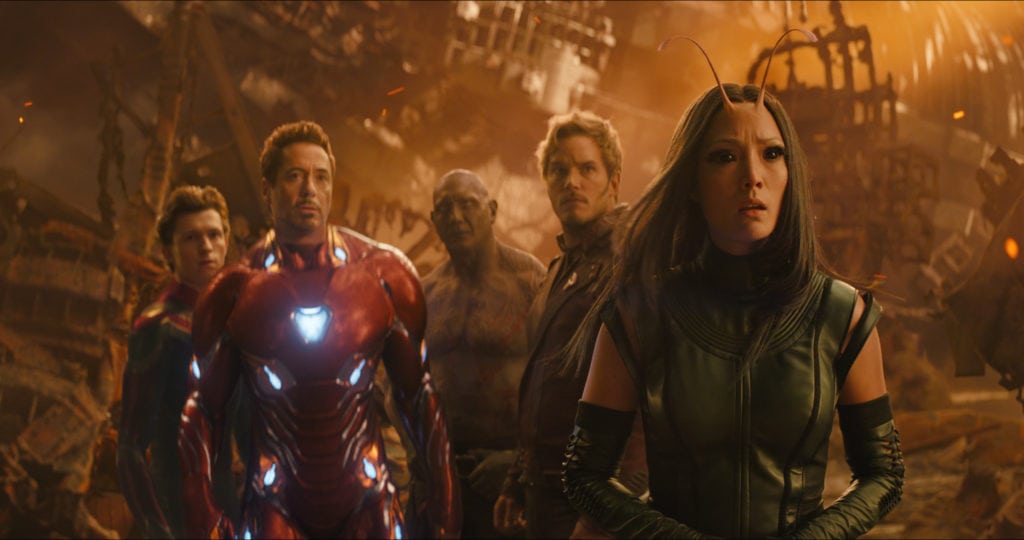 The Visuals
I can't wait to see Avengers: Infinity War again when I get back home with my hubby! The visuals were stunning, bright, colorful, and at times ever changing. There is no way to take it all in by watching the movie just once. This film was most definitely made to be watched several times to soak in all of the scenes and motions going into that moment.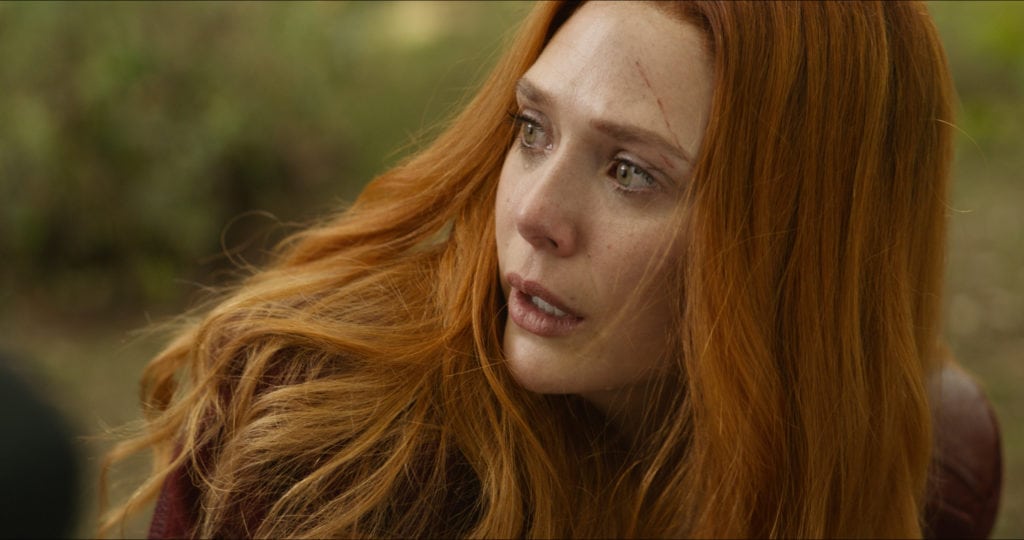 A Look Into The Kick Booty Female Superheroes
As a mom of two little girls, one who loves her Marvel superheroes I have to give a shout out to the females of Avengers: Infinity War! Man can they kick some serious booty! I love all the female empowerment and lessons of teamwork that Marvel puts out in their movies. Showing young girls that by supporting and sticking up for each other they can defeat just about anything they want in life!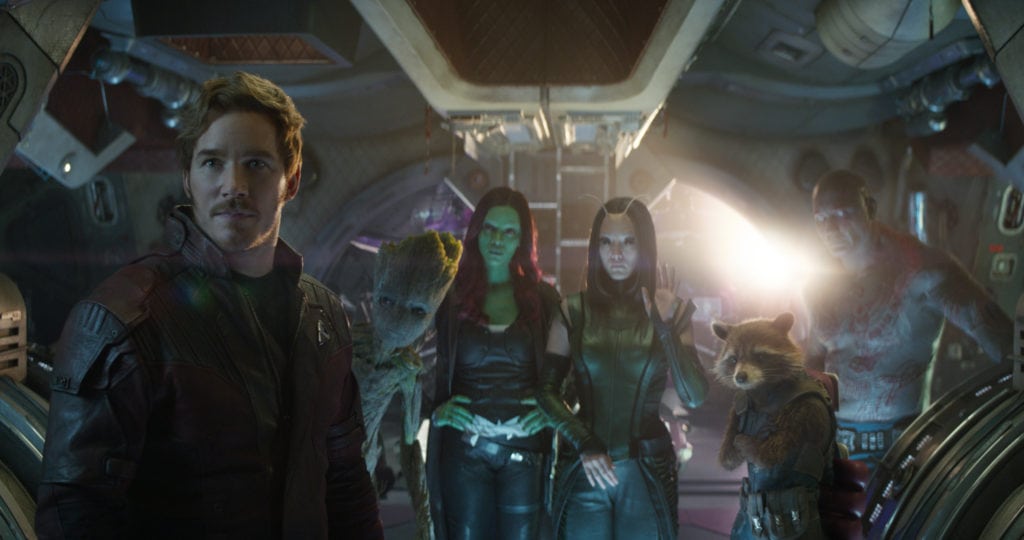 Is It Appropriate For Kids?
If you follow along with my movie reviews, then you know that I always love adding my opinion for younger kids and my daughter who is an 8-year-old Marvel fan. Especially when it comes to movies PG-13 I like sharing with all the parents the positives and negatives. I feel that although there was a lot of action and fighting scenes, I would allow my 8-year-old daughter to see it at home once the Blu-Ray releases. She is not sensitive to fantasy movies and I know she would enjoy it.
As all Marvel movies, there is adult humor, curse words, and a middle finger shown in one of the scenes. For me, I will be waiting until I have control over the remote and what my daughter will be allowed to see. As for the six-year-old, well, she will be waiting a few more years before watching it. Especially since she is very sensitive towards action movies.
I highly encourage you to take your teens to see the film, especially if they are Marvel fans! You will enjoy a fun family night for sure!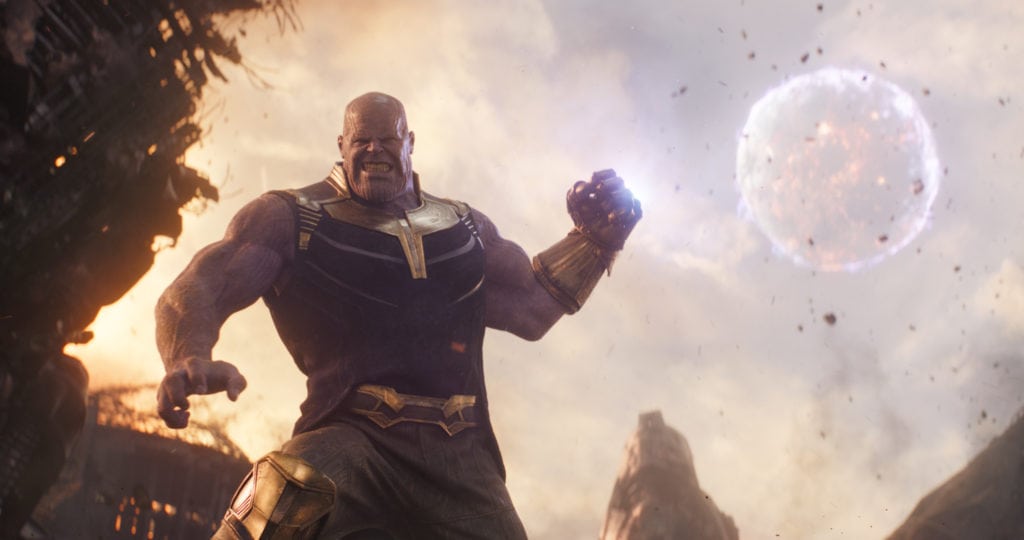 The Most Epic Ending In Marvel History
I will admittedly share that the Avengers: Infinity War Movie Review has been the hardest movie review I have shared to date. Not giving you all any spoilers is important to keep the film intact and the most enjoyable possible, but I am going to leave you with one thing. Go in to experience a movie that will leave you breathless, excited, an emotional wreck, and get ready for the most EPIC ending Marvel has ever created in any of their movies!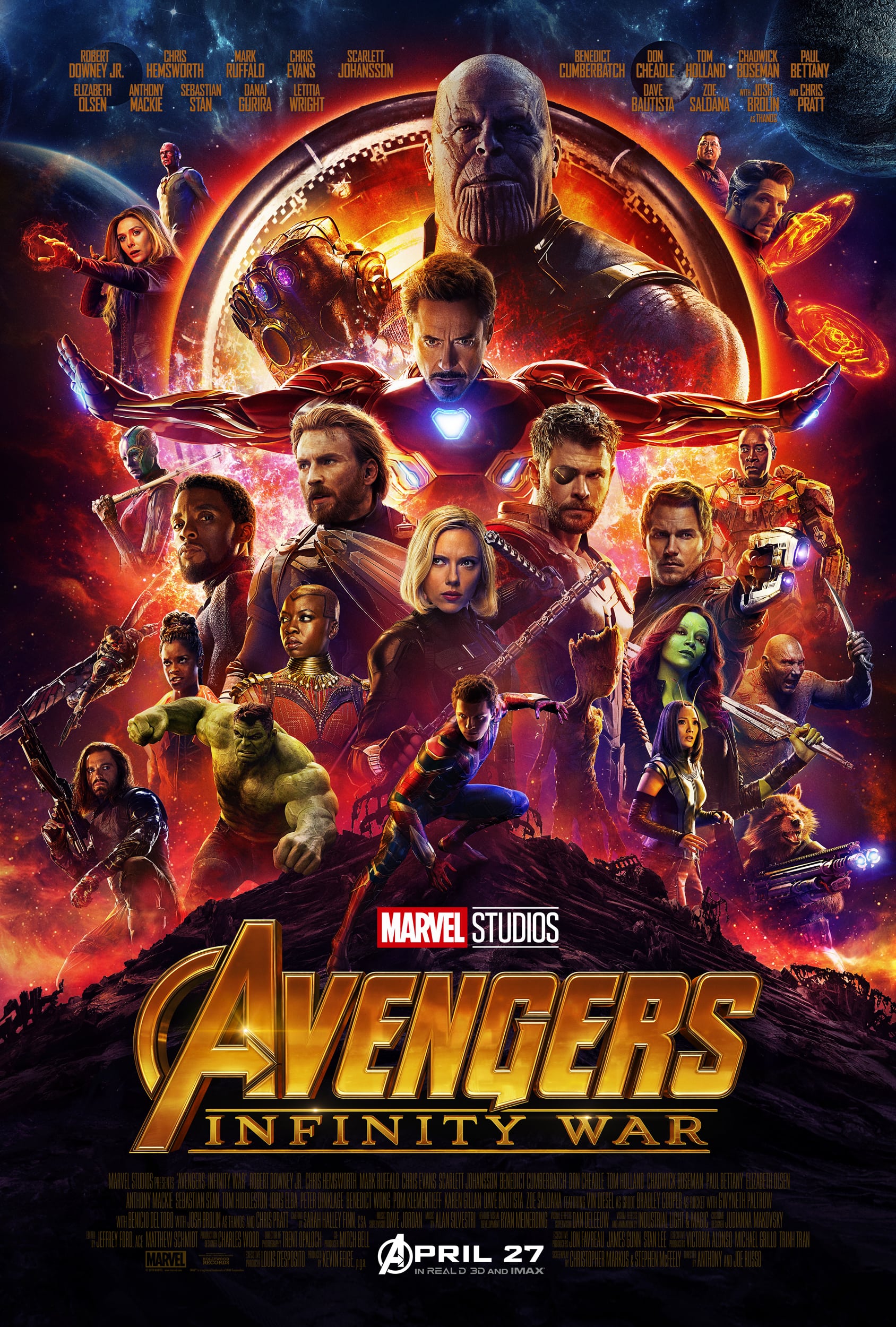 About Marvel's Avengers: Infinity War
An unprecedented cinematic journey ten years in the making and spanning the entire Marvel Cinematic Universe, Marvel Studios' "Avengers: Infinity War" brings to the screen the ultimate, deadliest showdown of all time. The Avengers and their Super Hero allies must be willing to sacrifice all in an attempt to defeat the powerful Thanos before his blitz of devastation and ruin puts an end to the universe.
Marvel's Avengers: Infinity War In Theaters April 27th

You Are Also Going To Love:
If you loved reading about my Avengers: Infinity War Movie Review, then you will also love the following movie reviews I have put together for you:
Will you be watching Avengers: Infinity War this weekend?

SaveSave
SaveSave