This shop has been compensated by Collective Bias, Inc. and its advertiser. All opinions are mine alone.
#FueledByGranola #CollectiveBias
Fall is finally here and I have been so excited to get started with my fall recipes! Even the kids and hubby have been asking when the baking fall flavors would begin! The aroma of fall definitely filled our home when I made this Simple Apple Pie with Sea Salt Caramel Apple Granola Crust!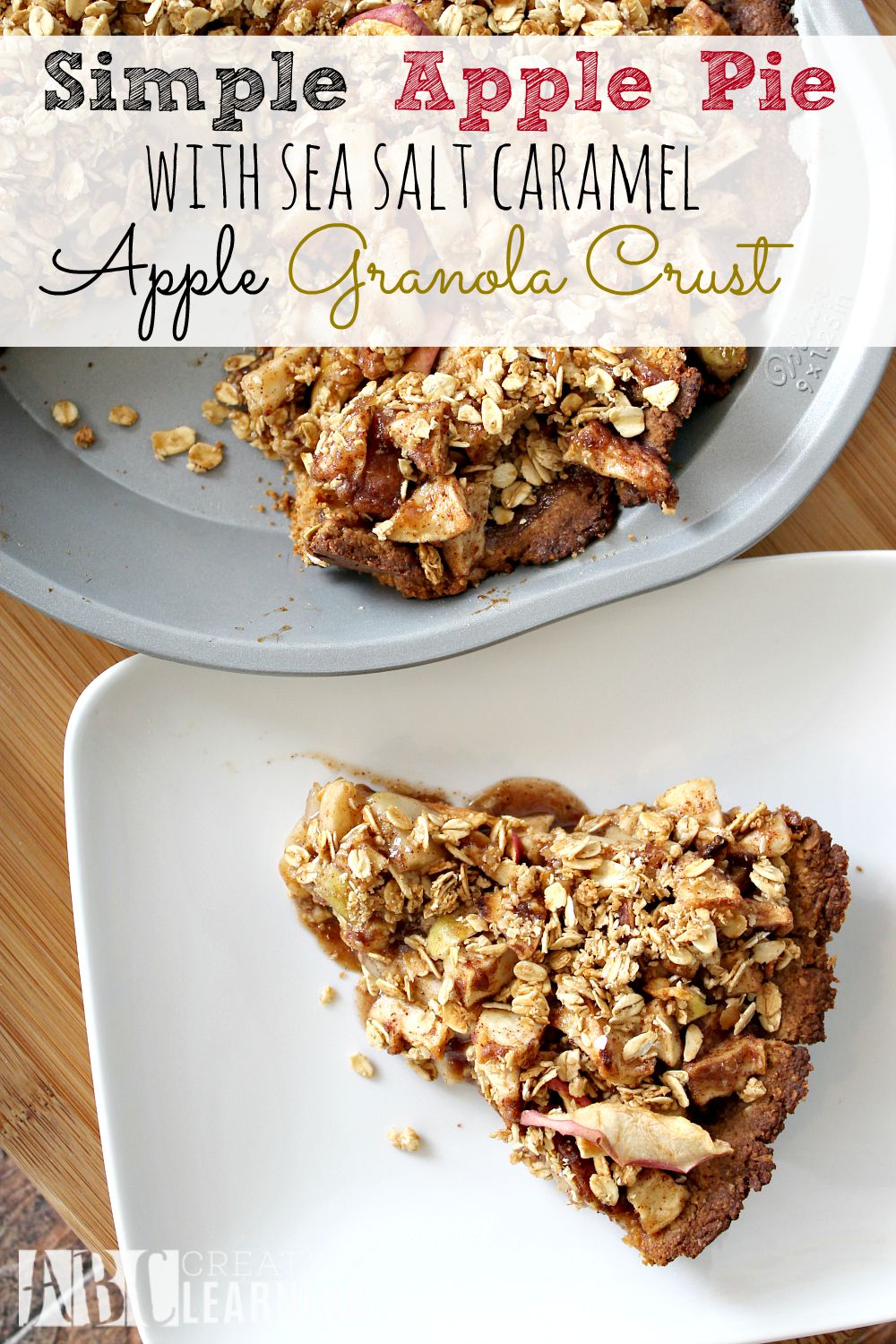 Simple Apple Pie with Sea Salt Caramel Apple Granola Crust
They knew something was up when I arrived at home with apples and Bear Naked's Sea Salt Caramel Apple Granola from my shopping trip at BJ's Wholesale Club! I love that they carry some of my favorite items in bulks making it so much more convenient and a better value to always have extra at home, because I know I will be making this recipe all fall for family and friends!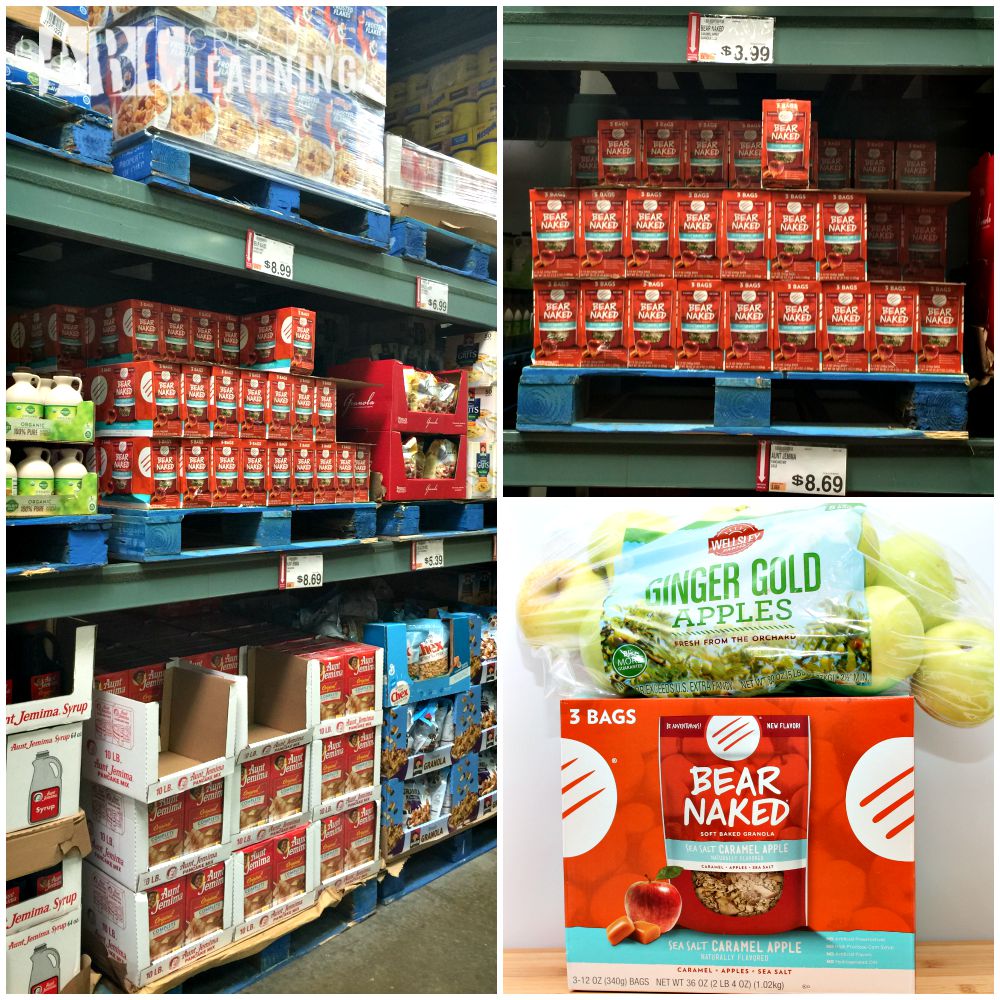 I purchased all of my ingredients needed to create this easy and Simple Apple Pie with Sea Salt Caramel Apple Granola Crust.
Ingredients needed to create this yummy apple pie perfect for fall:
1 bag of Bear Naked's Sea Salt Caramel Apple Granola
4 tablespoons of butter
4 apples peeled and cubed
1 cup of brown sugar
2 tablespoons of all purpose flour (gluten free would work too)
1/8 teaspoon of nutmeg
1/8 teaspoon of salt
1 1/2 teaspoon of cinnamon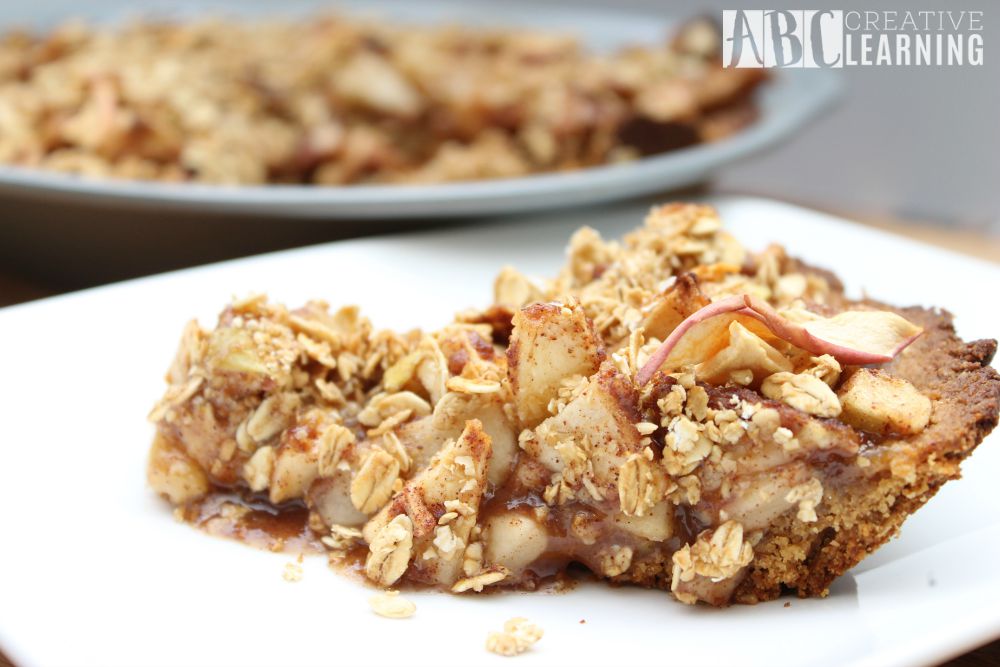 Creating Your Sea Salt Caramel Apple Granola Crust
Step One: In a food processor or blender pour a bag of Bear Naked's newest Sea Salt Caramel Apple Granola, leaving just a little bit on the side for the topping.
Step Two: Melt four out of your five tablespoons of butter in a microwavable bowl.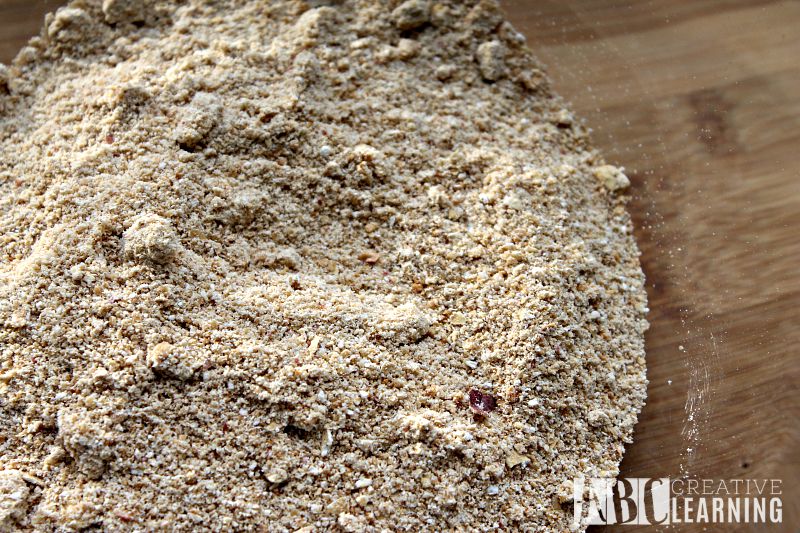 Step Three: Pour your butter in your sea salt caramel apple granola crumbs. Mix together with a fork until everything is combined.
Step Four: In your pie dish go ahead and pour your crumbs, which will now become your crust. Use a fork to even everything out, but finish up using your hands so that you can make sure it's nice and flat, plus the edges are high enough to hold the apples.
Refrigerate your crust while you make your apple mixture.
I used Bear Naked Sea Salt Caramel Apple Granola because it tastes divine and full of fall flavors all on its own, so I knew that it would be the perfect crust for my apple pie! I also wished I would have shared pictures of the crust because it really was perfect!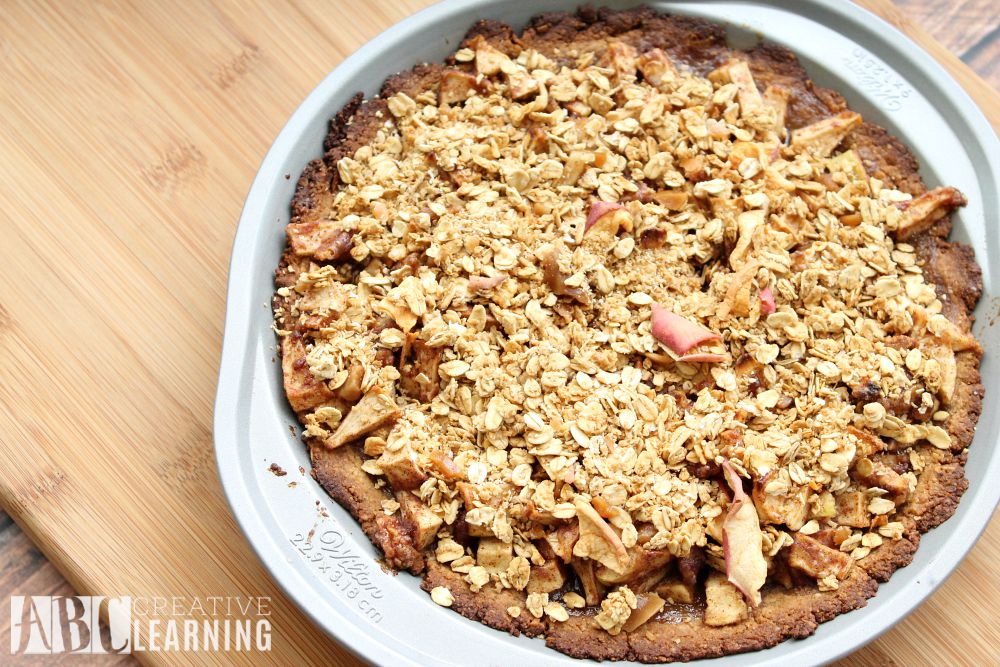 Apple Pie Filling
Step One: Preheat your oven to 375 degrees.
Step Two: Peel and cube 5 apples.
Step Three: Ove the apples pour your sugar, flour, nutmeg, salt, and cinnamon. Mix everything together until combines.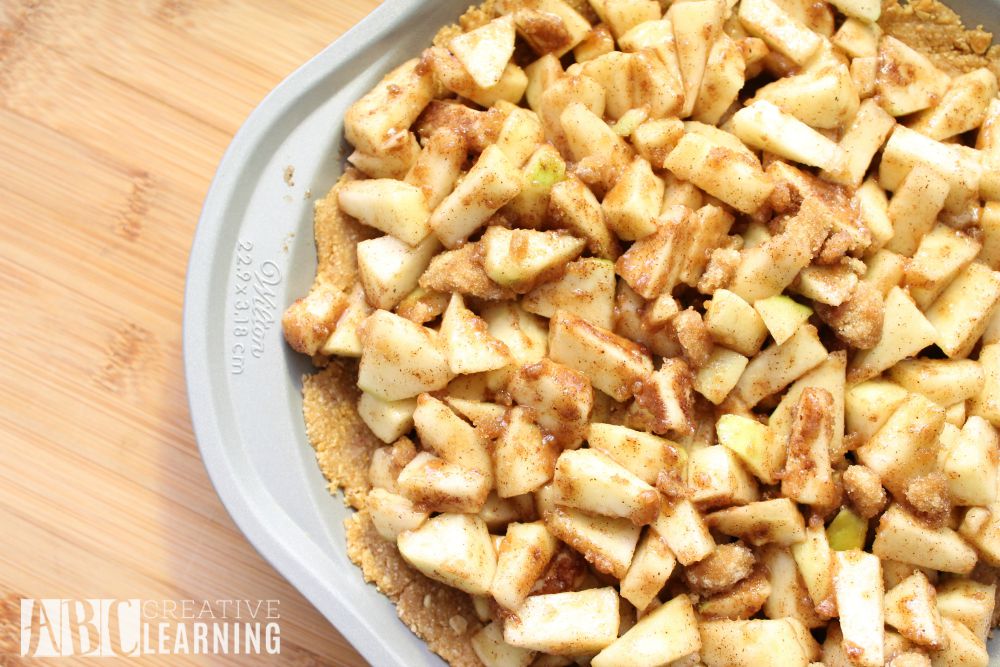 Step Four: Pour your apples on your crust.
Step Five: Cover the edges of your pie crust around with a bit of tin foil. This will keep your crust from turning too dark or burning. I did it half way through baking and it's a little harder to do when the pot is very hot, so I suggest doing it before hand. It won't change the cooking time because you are just protecting the edges from getting burnt.
Step Six: Bake your pie for about 30 minutes or until apples are nice and soft. This is when a taste tester always come in handy! In my case my hubby.
Step Seven: Once your pie is ready go ahead and let it sit for about 10-15 minutes to set before cutting. While it sets, go ahead and pour the remaining Bear Naked Sea Salt Caramel Apple Granola over your apple pie.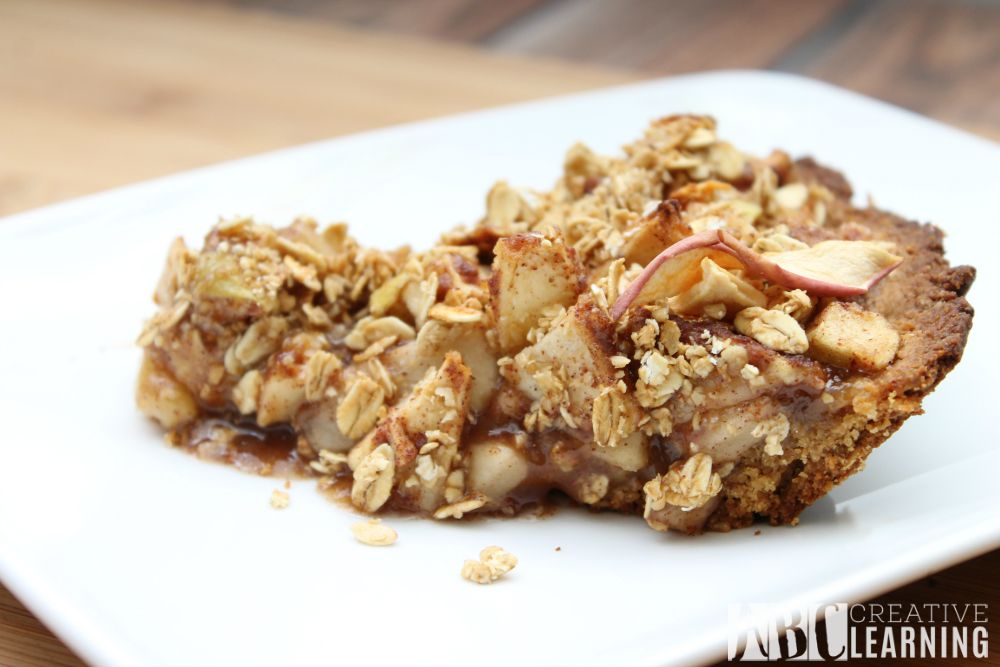 The first thing my hubby did this morning was get himself a slice to eat with his morning coffee! Well, he's actually done this the past few mornings, but he says he just loves it! He says that the taste of the crust with sweet caramel, tangy apple, and sea salt is the perfect combination! Especially for getting into the fall season!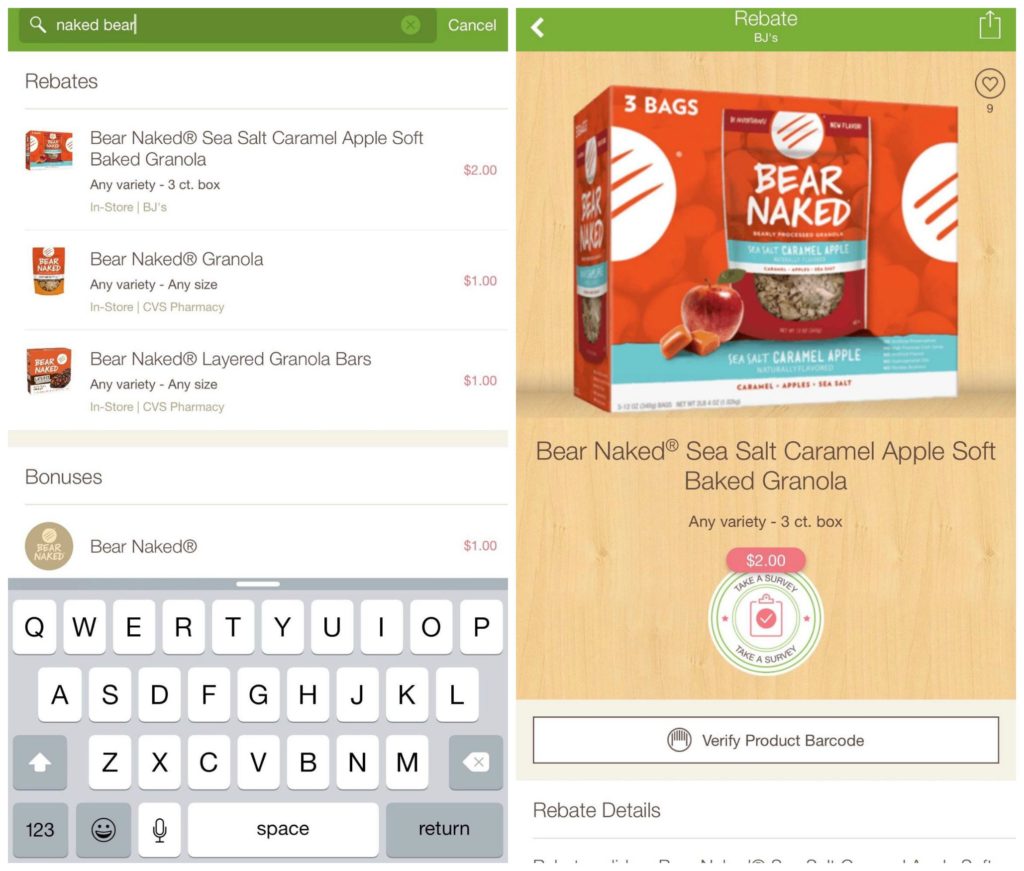 Before heading to your local BJ's Wholesale Club make sure to have your Ibotta app installed so that you can use your $2-off Bear Naked Sea Salt Caramel Apple coupon (retail of $8.99). If you have never heard of Ibotta, it's an app you can easily download on your phone and you can look for coupons according to what store you are shopping at or product you are looking for.
BJ's Wholesale Club also has an additional coupon to save an additional $2 on Bear Naked's Sea Salt Caramel Apple Granola. You can find this coupon at the front of the store when you walk in. That's a total of $4 savings!!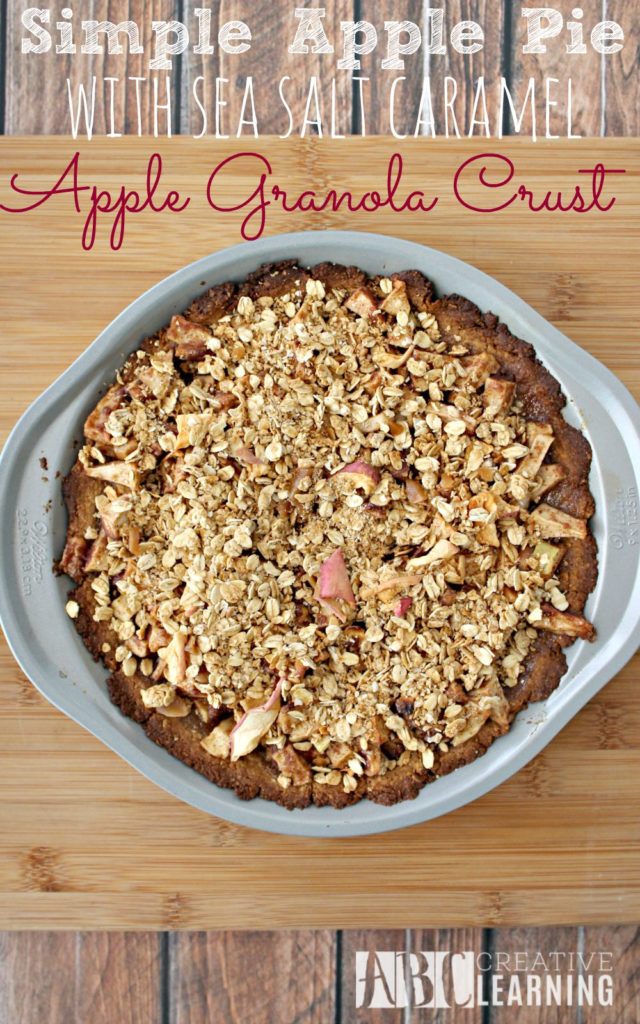 You can bet that I will be fueling and bringing some fall to our next get together with this yummy Simple Apple Pie with Bear Naked's Sea Salt Caramel Apple Granola, especially with the awesome savings at BJ's Wholesale Club! Make sure to try them out!
To make sure you are alway on the know with new Bear Naked products make sure to follow them along with me on Facebook, Twitter, Instagram, and YouTube.
What other ways do you like using your Bear Naked Granola?