Paper Plate Jelly Fish Kids Craft, which goes perfectly for a science lesson. We have been learning a bit about animals and their habitats, including sea animals for the past couple of weeks. My girls are really enjoying comparing different types of sea life animals and how they adapt to their environment. Plus, if you're looking for more ocean crafts check out my Paper Plate Crafts list.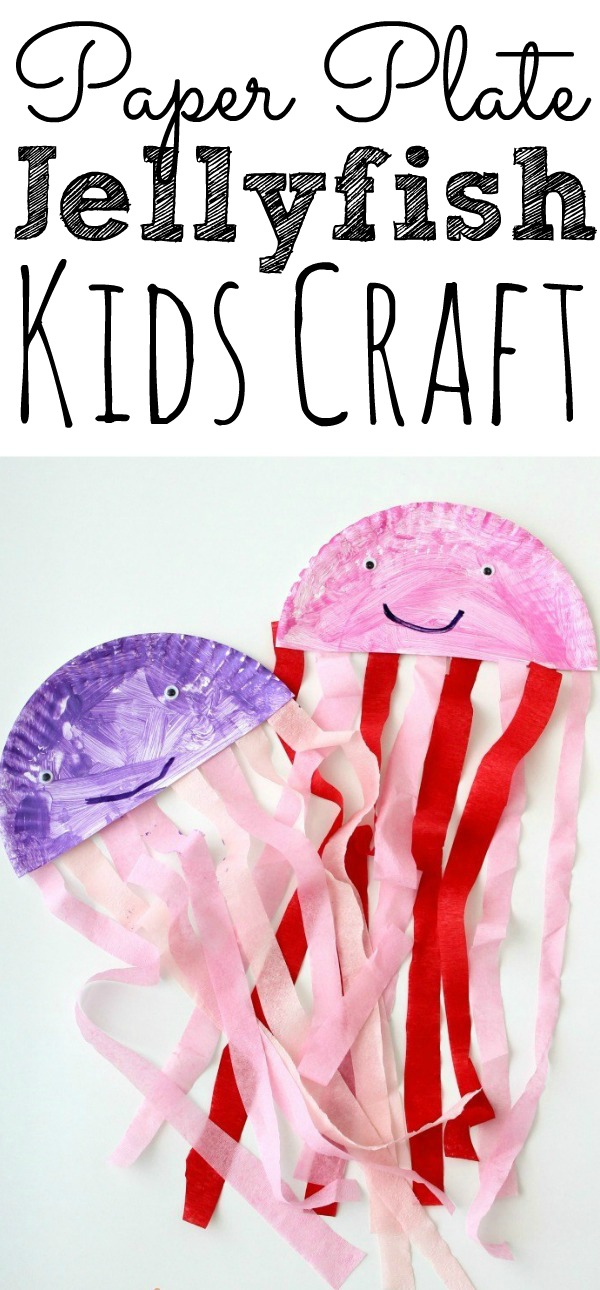 Easy Paper Plate Jelly Fish Kids Craft
My girls loved making this jellyfish craft for our ocean-themed week.
You only need a few supplies that you most likely have at home or in your classroom.
The kids will love making them and they are perfect for learning all about ocean animals.
Post contains affiliate links.
Materials Needed For Jellyfish Craft
Paper plate
Party streamers or tissue paper
Craft glue
Scissors
Paint and paintbrush
Googly eyes
Marker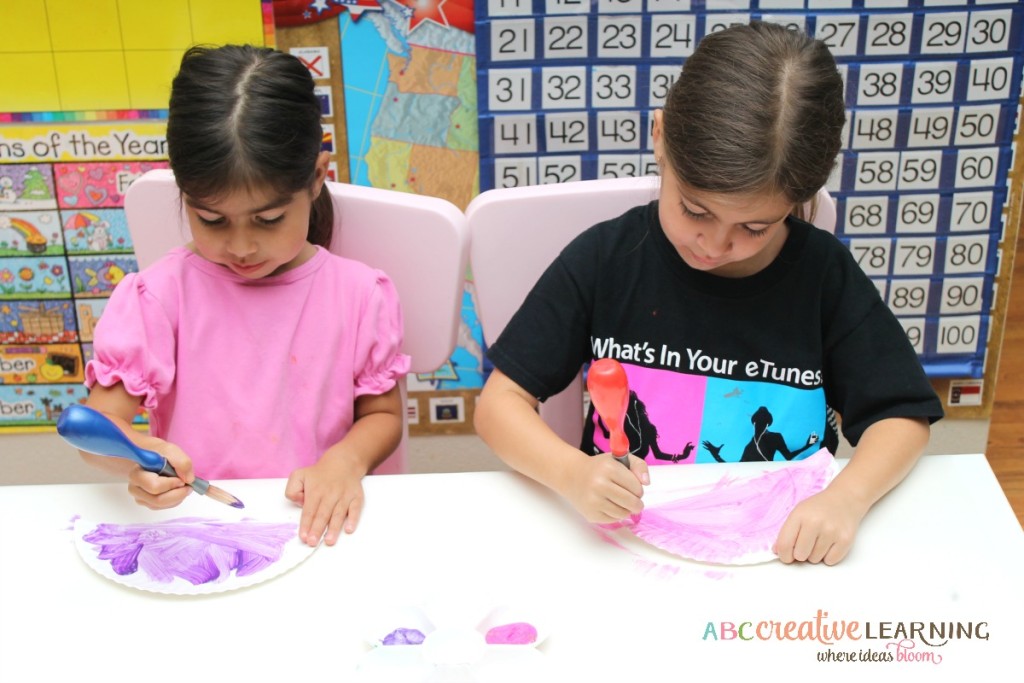 How To Make Paper Plate Jelly Fish Craft
Cut your paper plate in half. You only need one side of your paper plate.
Allow your child to paint the entire front of the paper plate any color they desire. You can be jellyfish specific or let them use their imagination.
Allow the paint to dry for just a bit.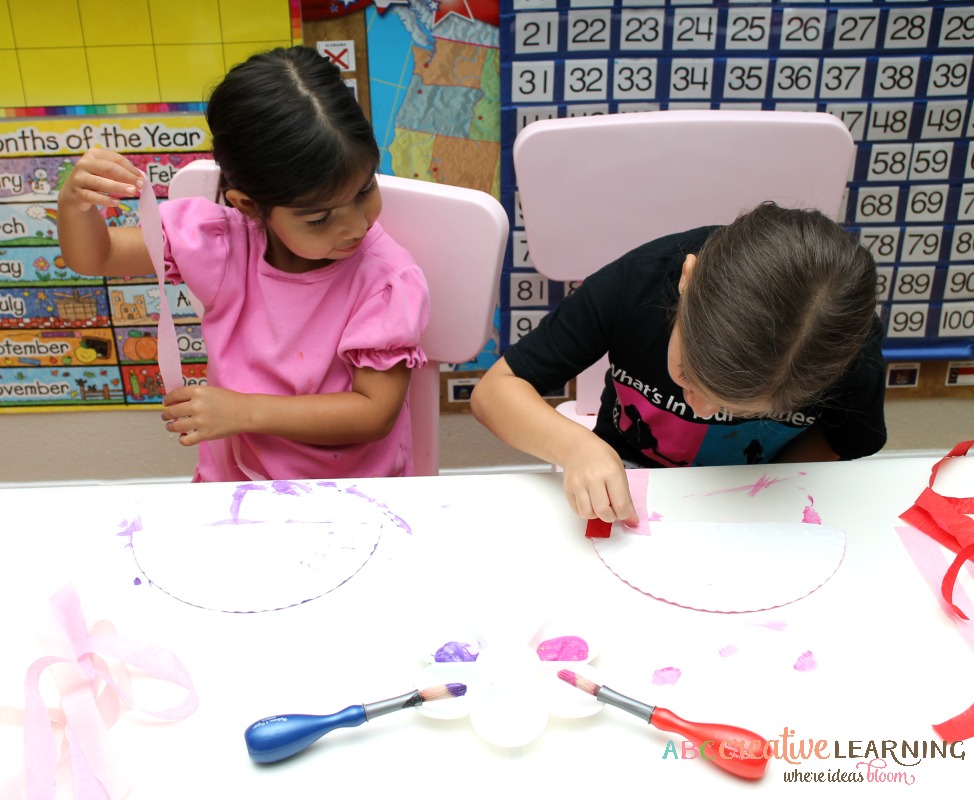 While your paint is drying, go ahead and begin cutting the streamers. If you have older children allow them to cut their own, it makes great fine motor skills practice. For little ones go ahead and help them out.
You want to cut your streamers in half longways. I cut my girl's streamers almost as long as their arms, using 4 streamers, then cutting them in half. You should have 8 pieces of long thin streamers.
Now that your paper plate paint is dried, flip it over to attach your streamers.
Add one dot of craft glue on each streamer and glue.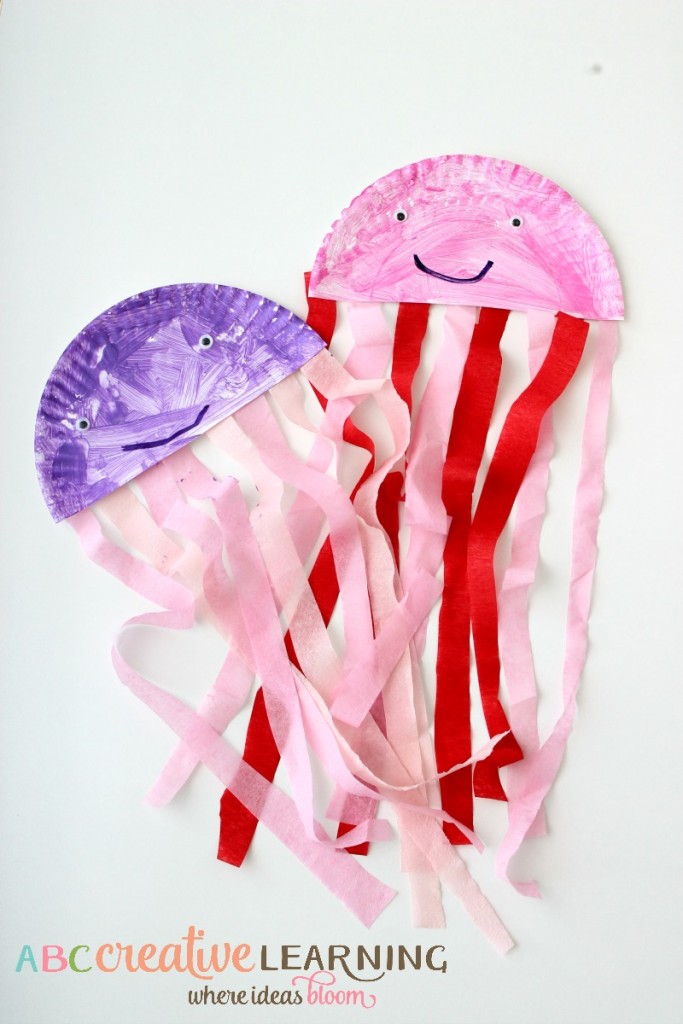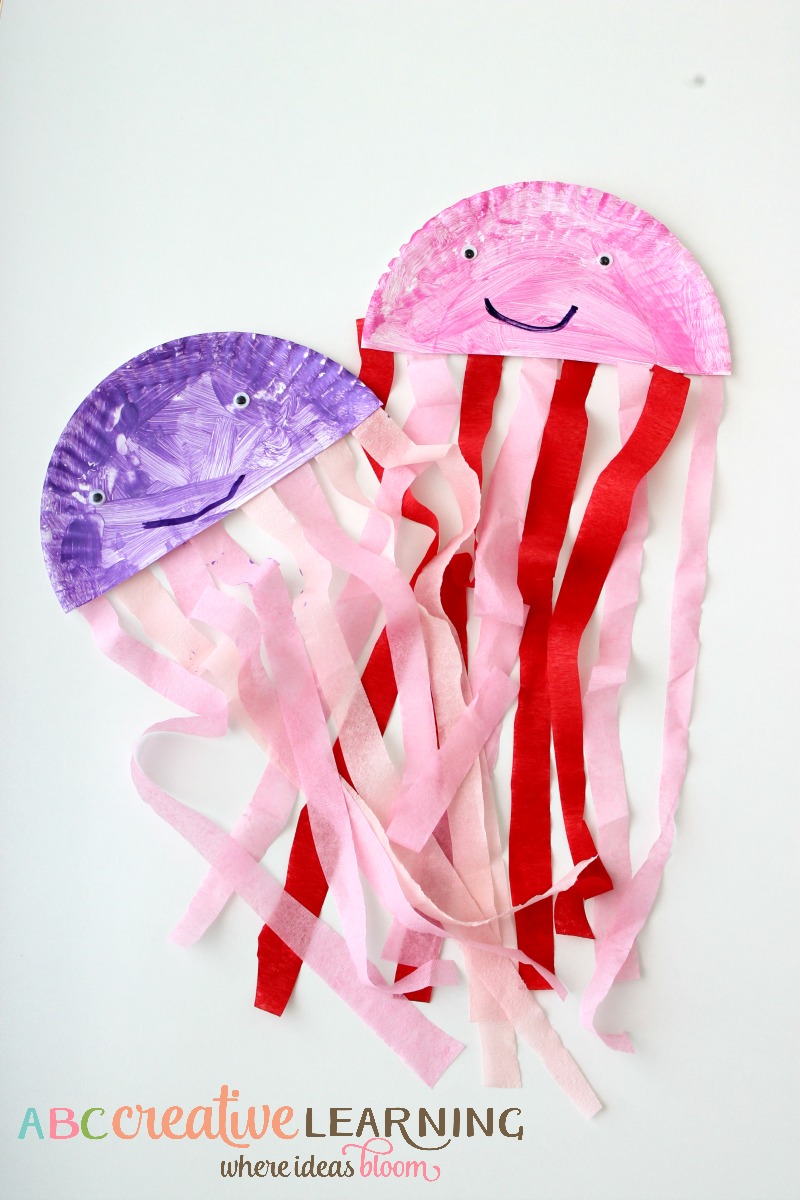 Time to create your Jelly Fish face. This is just optional, my girls have to have a face for every craft they make. Especially animals.
Glue down google eyes and with a black marker have your child draw a mouth if they wish.
Now your Paper Plate Jelly Fish is ready to hang in your home and welcome the beach days to come!
Some of my favorite craft supplies to use:

You Are Also Going To Love:
If you loved this Paper Plate Jellyfish Craft, then you will also love the following paper plate crafts for kids I have put together for you:
What is your child's favorite ocean animal?