Fun Finding Nemo Paper Plate Craft Visor Hat kid's craft! Perfect for summertime fun! More Disney Paper Plate Crafts inspirations.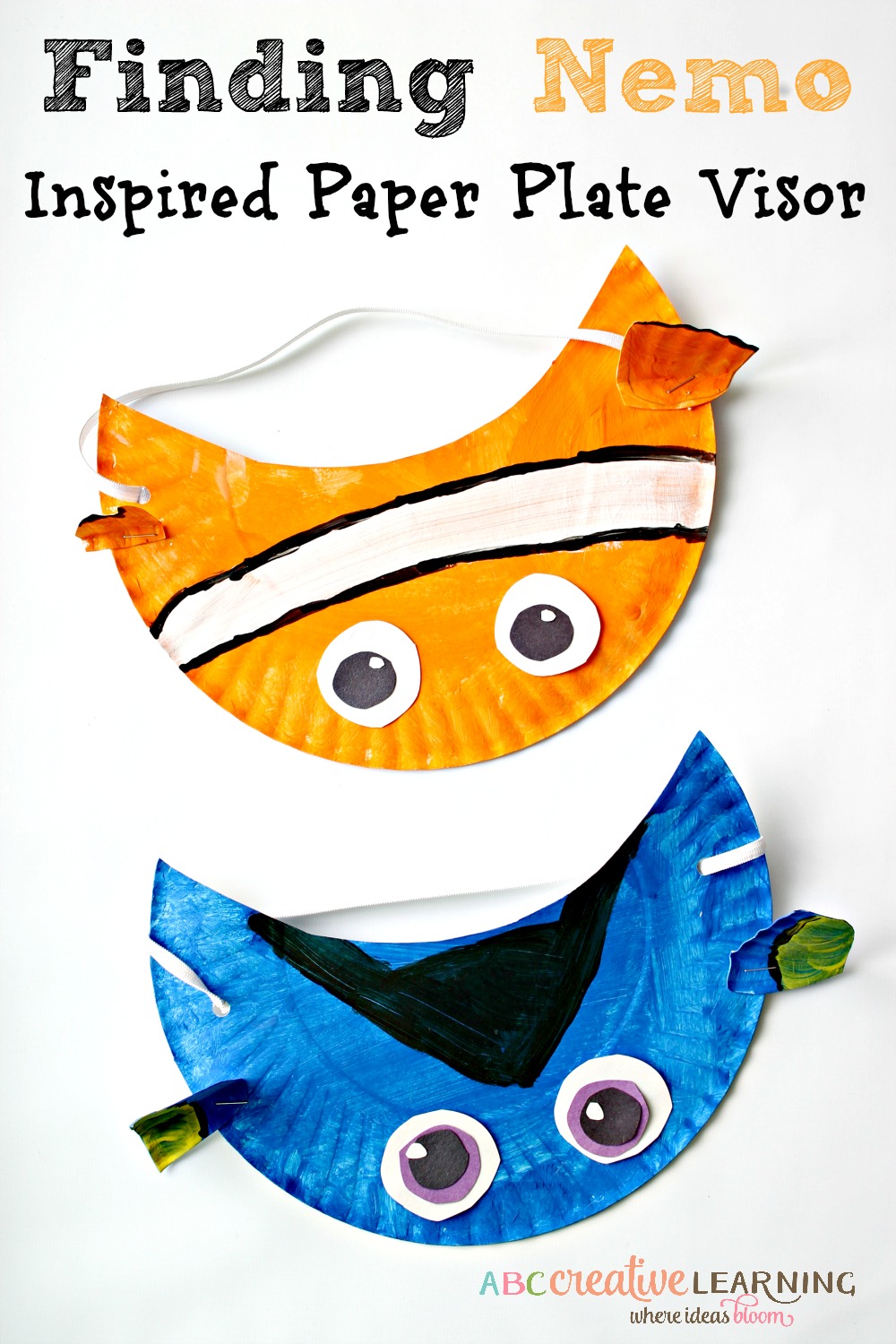 Finding Nemo Paper Plate Craft Visor Hat For Kids
Who doesn't love Disney movies right? Finding Nemo was one of the first Disney movies that my oldest daughter fell in love with. That's why we just had to create a fun craft to go with it.
Post contains affiliate links.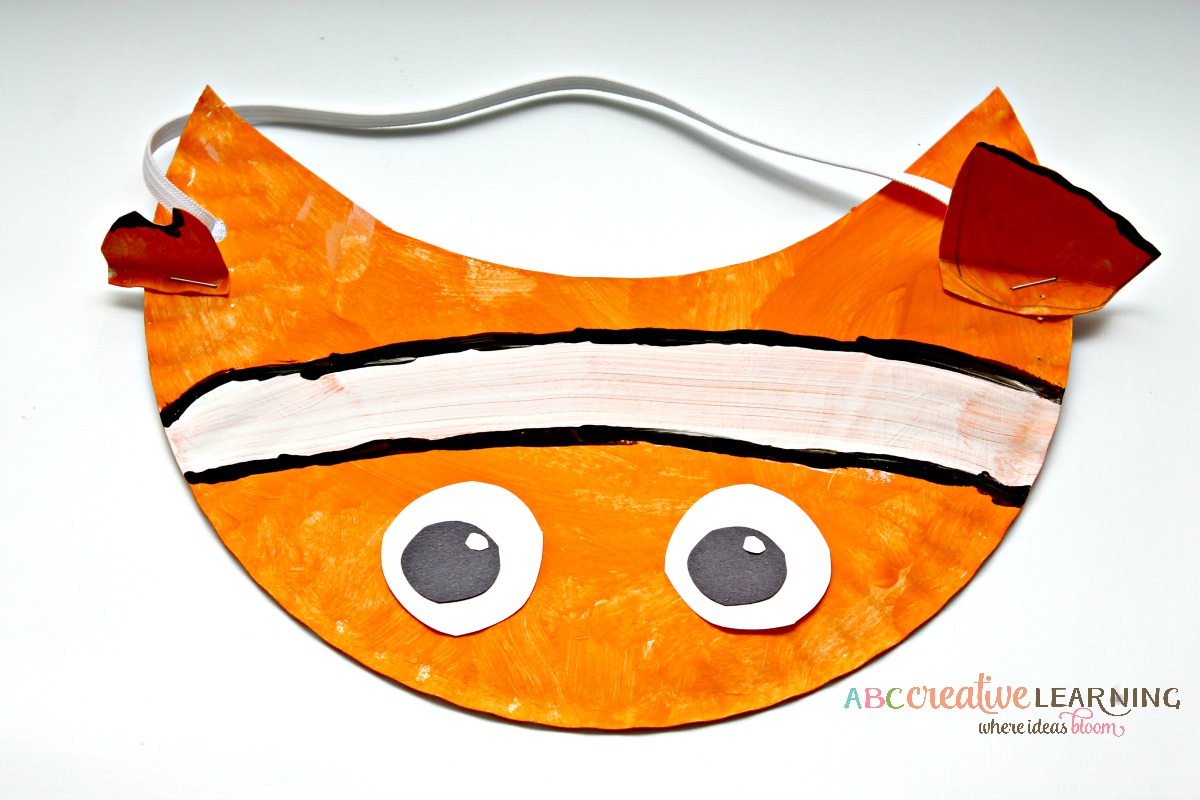 This Finding Nemo Inspired Paper Plate Visor Hat for Kids is super easy to create, but will probably take you a few days to complete.
Materials needed to create your Finding Nemo Visor Hat
Orange, white, black (for Nemo) and Blue, black, and yellow (for Dory) Paint
Construction paper (black and white for Nemo and purple, black, and white for Dory)
Scissors
Stapler
Craft glue
Elastic
Hole Puncher
or Googly Eyes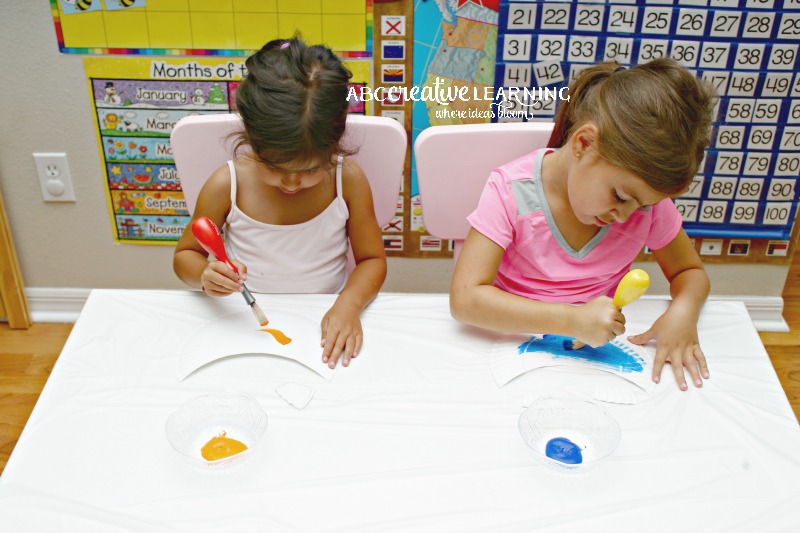 Paper Plate Finding Nemo and Dory Instructions
The first thing you want to do is cut a moon shape on one side of your paper plate so that it fits on your child's head. Don't throw away this extra piece. Go ahead and cut two fins out of the extra piece of the paper plate. Make sure that when cutting Nemo's fins you create one of them to be his "lucky" fin by cutting a bit smaller.
Have your child paint their paper plate and fins orange for Nemo or blue for Dory. Allow drying completely.
While your paint dries you can begin cutting out eyes. Using construction paper we cut circles and glued them together for Nemo and Dory's eyes.
Nemo – Once everything is completely dried paint a white line on the top of the orange visor. Then complete with two thin black lines, one on top and one under the white paint. Draw a black line along with the fins.
Dory – Draw a black triangle on the top of the visor and paint it completely. For her fins use yellow and black on the tip.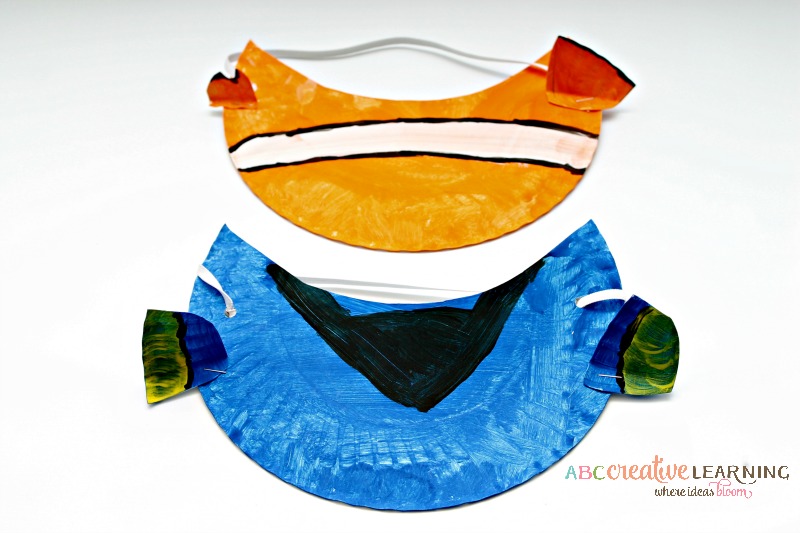 Go ahead and glue on your construction paper eyes.
Once everything is completely dried you can now staple your fins on the sides of your paper plate.
To attach your elastic which will hold the visor on your child's head, you can either create a hole on each side with a hole puncher tying the elastic or stapling the elastic in place on each side.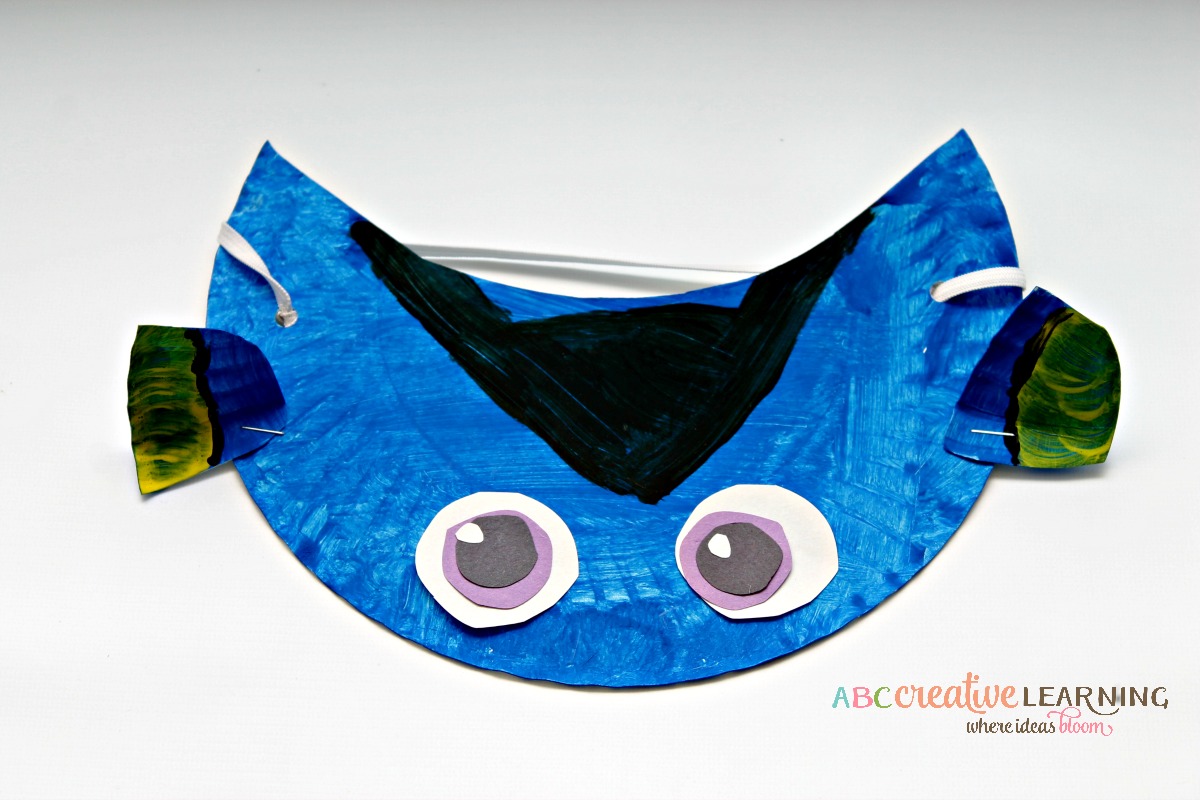 This Finding Nemo Inspired Paper Plate Visor Hat for Kids has been one of the best crafts we have made in a while.
It took us several days to finish the craft, but the girls have been loving playing outside with their visors!
If you use hard paper plates, they are actually pretty sturdy.
I think we might have to take these on our next visit to Disney World!
Perfect for keeping the sun out of the kid's faces!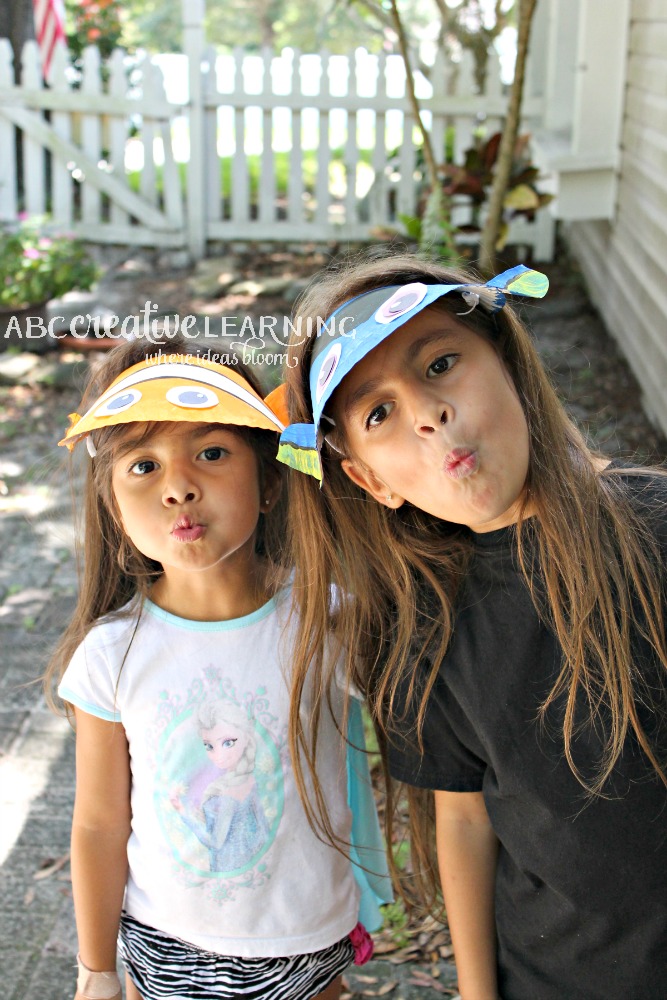 Do you love Disney movies as much as we do?
Then check out my Disney Side Pinterest Board below!
Some amazing Disney inspiration activities, crafts, and party ideas!

You Are Also Going To Love:
If you love these Finding Nemo Inspired Paper Plate Visor Crafts, then you will also love the following Craft articles I have put together for you:
What is your child's favorite character in the Disney Pixar movie Finding Nemo?

*First published on Jul 7, 2015*