Mmmm…mmmm!! Do you smell that? I absolutely love the smell of apple and cinnamon baking in the oven! Then you add monkey bread on top of that and it really becomes the perfect combination the entire family will love!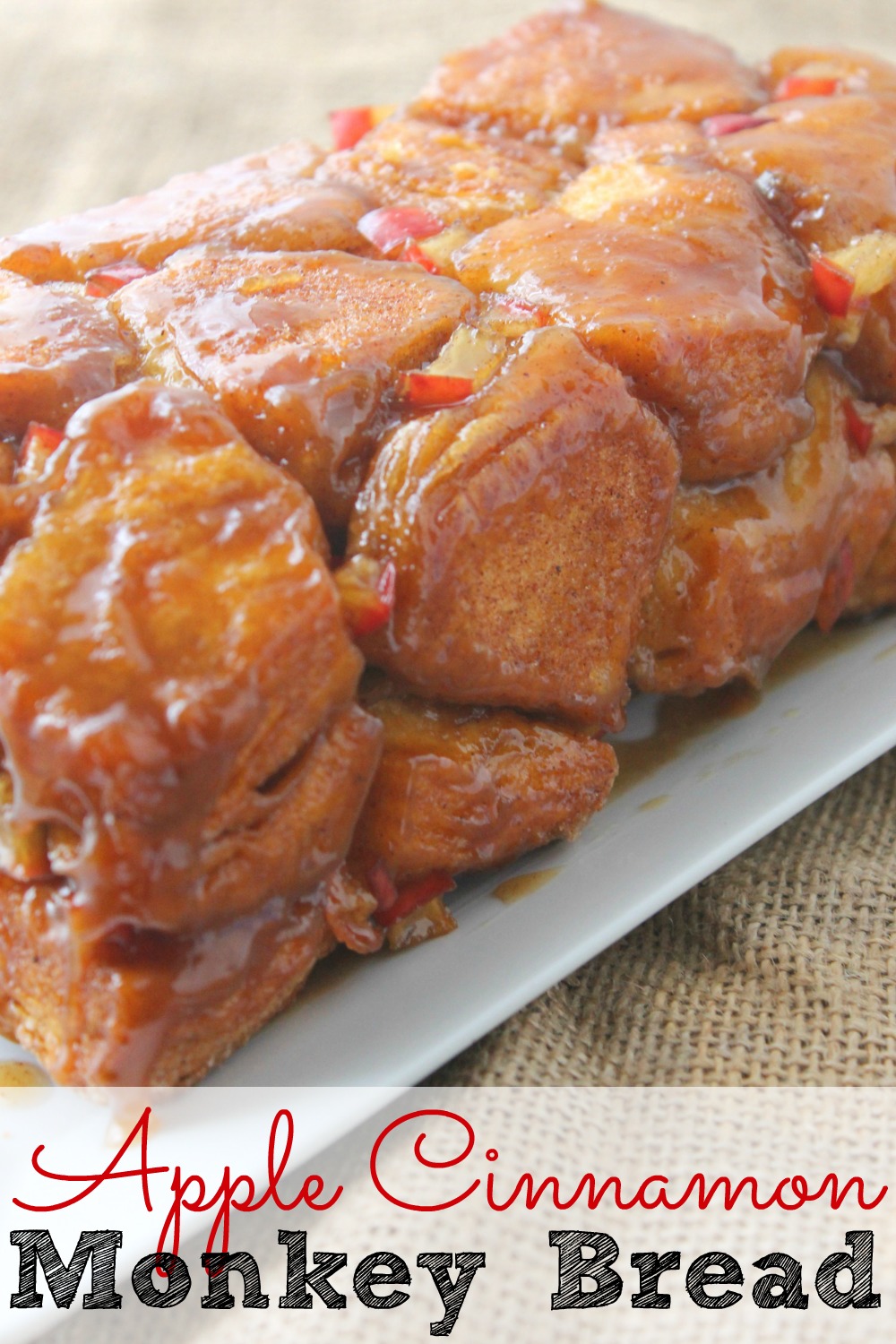 Apple Cinnamon Monkey Bread Recipe
This Apple Cinnamon Monkey Bread Recipe is perfect with a cup of coffee in the morning or a bit of sweetness after dinner. Either way, this easy recipe is sure to be a family favorite!
Now that the girls are home for the summer I'm all about creating easy recipes everyone will enjoy and ones they can help me make. Not only will we create something yummy to eat, but we will also be creating memories that will last a lifetime. Which I then hope they will pass on to their children.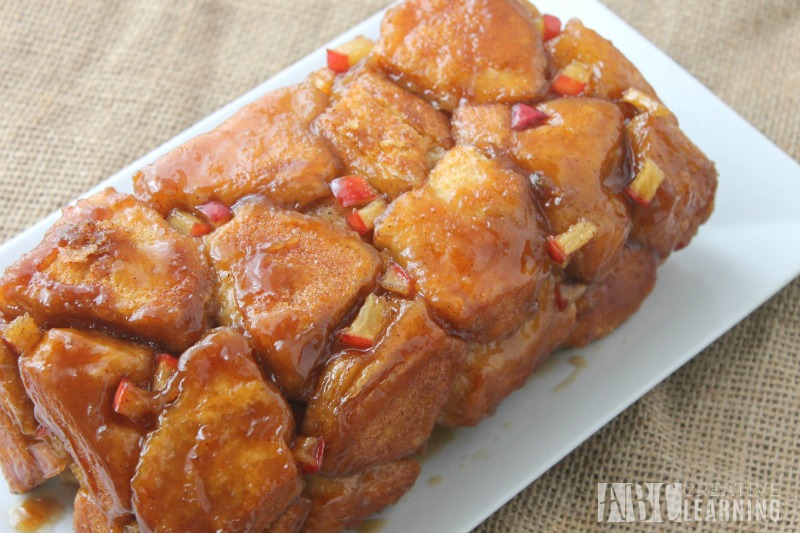 I love sweets! Can you blame me? Sometimes I just want to make something simple that will fulfill my sweet tooth, but I don't want to spend hours in the kitchen baking and cleaning like my mom used to do growing up.
That's why I love this apple cinnamon monkey bread recipe, not only does it settle my sweet tooth, but it's fast and easy to make.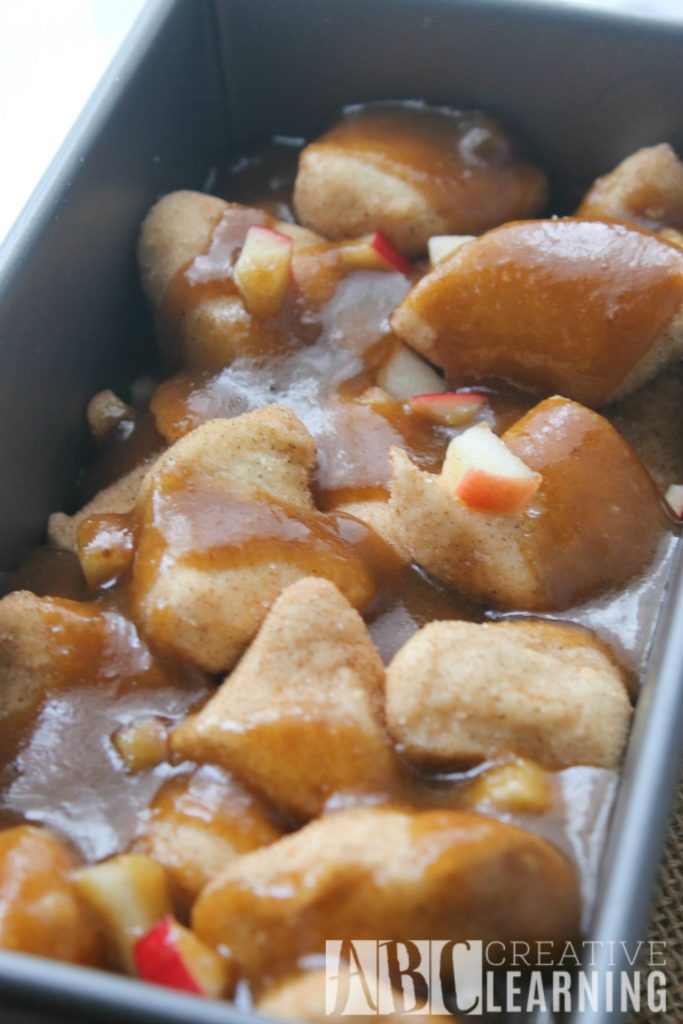 The best part is that you can really substitute with any of your favorite fruits and it would still be as delicious! Think about using peaches, pears, and even mangos to create a yearly seasonal dessert or morning breakfast.
Mix them up and see what you can create! The possibilities are endless and even more delicious!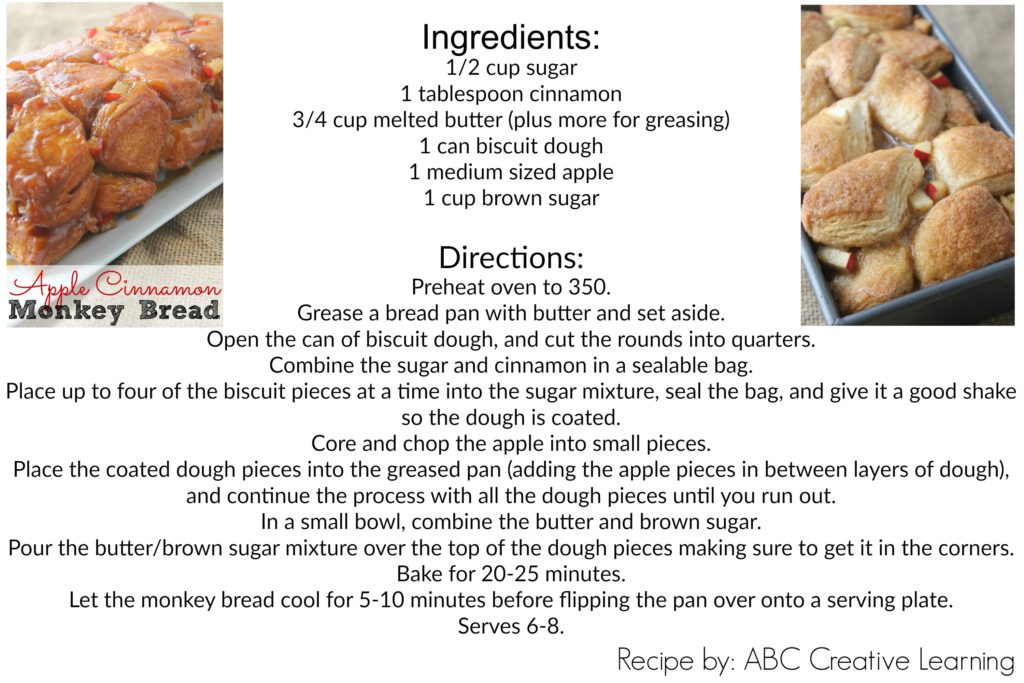 I hope you give this delicious and warm recipe a try. Your family and tummy will thank you!
Here are some of my favorite baking items I used to create this recipe.
Your Are Also Going To Love:
If you love this Apple Cinnamon Monkey Bread Recipe, then you will also love the following delicious recipes I have put together for you:
Is your family a fan of monkey bread?

SaveSave