Back To School Counting Apple Seeds Activity game to review numbers 1 through 12, recognition, and counting.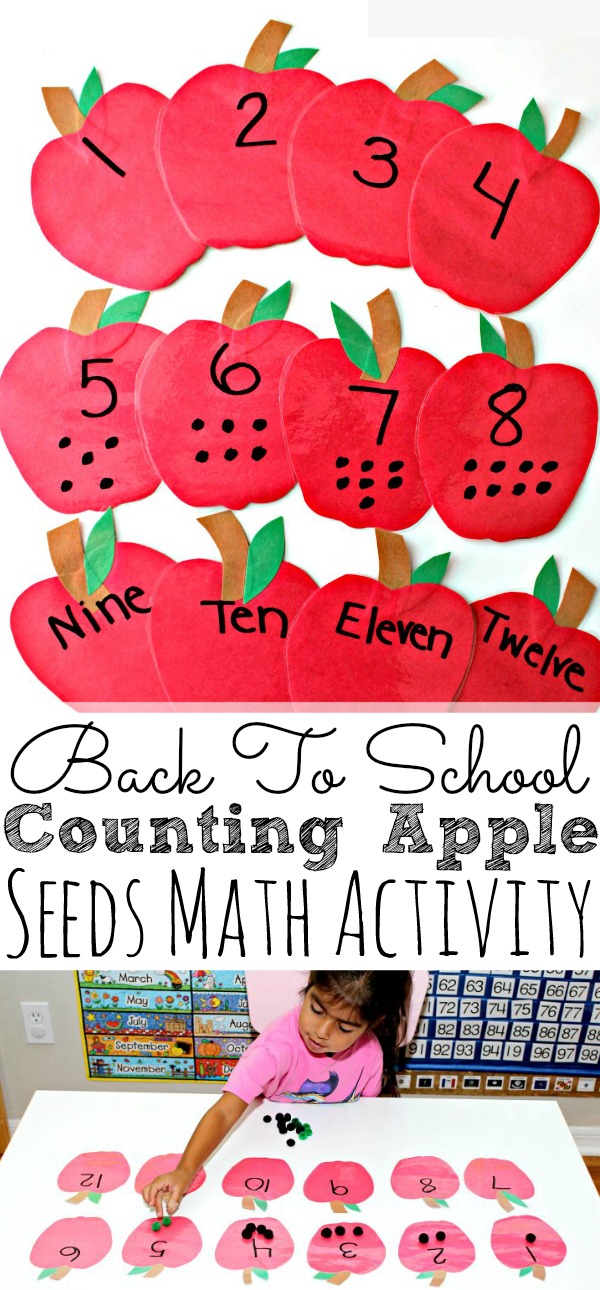 Back To School Counting Apple Seeds Activity
As we all begin to get ready for back-to-school lessons, we need to remember that reviewing previously learned skills is highly essential in helping your child feel comfortable plus confident at the beginning of the school year.
Creating your own apple counting game is simple and can be used in many different ways. It's perfect for preschoolers and Kindergartners to practice learning numbers in a hands-on activity while celebrating the fall season.
This post contains affiliate links.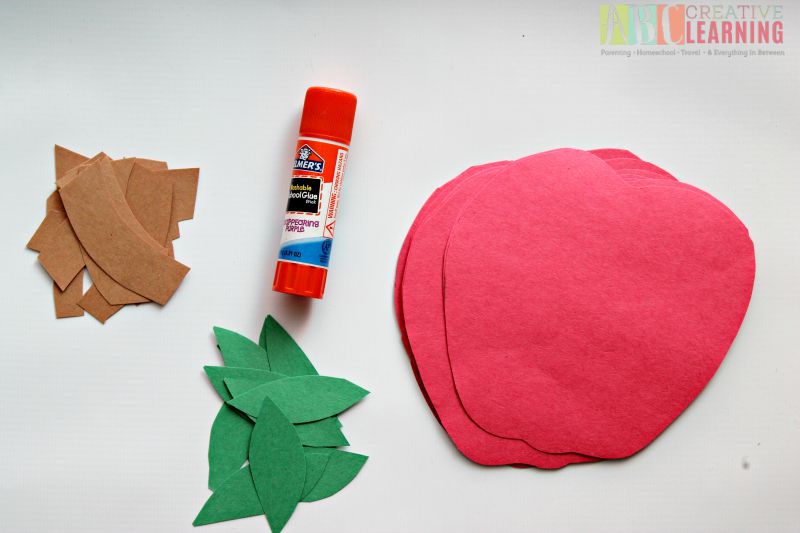 Materials Needed To Make Apple Counting Game
Red, green, and brown construction paper
Glue stick
Laminator
Scissors
Black buttons, pom-poms, or marker
Tip: Please, be mindful of the size of "seeds" materials you use for your kids.
How To Make An Apple Counting Game
Create red apples with your red construction paper. You can also create green and yellow apples.
Cut out leaves using green construction paper.
Stems are to be cut out with brown paper.
Glue all of your pieces together.
Laminate your pieces so that you can re-use over again with different lessons.
Tip: If time doesn't allow, you can also purchase bulletin board apple die cuts sold at the Dollar Store or any teacher supply store.
I used to use these a lot in the classroom because they already come laminated, but they are not reusable.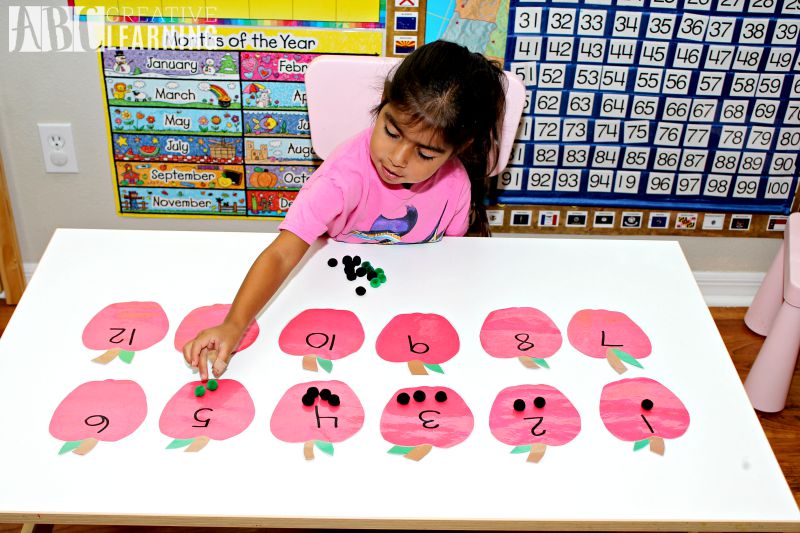 Making Counting Fun With Apples
Once you have all of your pieces laminated and cut, you can write the numbers with an erasable marker so that you can re-use over again.
If your child is younger, write the numbers and draw dots to help identify how many seeds need to be added to the apple.
If your child can already identify numbers and is counting, go ahead and allow them to count without counter dots on the apples.
Once your child masters number recognition and counting, you can write the number name to practice reading sight words.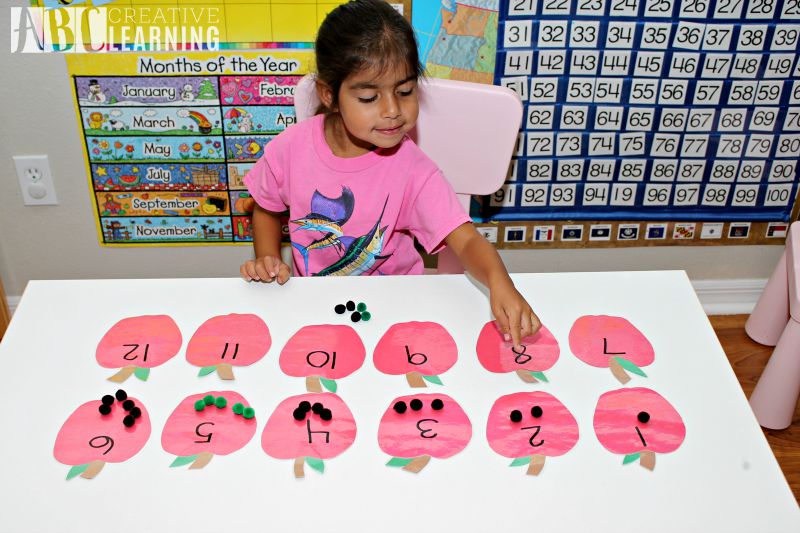 A Math Counting Apple Seeds Game For Preschoolers
We have been working on number recognition to number 12.
I usually give my daughter the stack of apples and have her organize them from lowest to highest.
I then give her buttons or pom poms to use as apple seeds.
She will go down the line and add her seeds to each apple.
If she gets stuck recognizing a number, I have her count from the first apple and have her stop where she got stuck.
This helps her go back and look at her numbers, helping with memorization.

Once she masters numbers 1-12, I will add the teen family and then word recognition as part of our reading sight words.
Remember combining lessons with the same theme always makes it that much more fun for your child.
You can create my Butterfly Letter Matching Game using apples.
Favorite Fall Crafting Items
Other Ways To Use Your Math Apple Activity
This counting apple seeds activity could be used in so many different ways.
Check out some more ideas on how you can use this apple activity for preschoolers and toddlers.
Color Matching – create different colored apples and have the child add colored pom-poms to the appropriate apple.
Adding and subtracting math activity – use two apples to add your addition or subtraction problem and a third apple for them to either write or show using their pom-poms how many apples are in total.
Alphabet recognition – using the apples you could create letters that begin with the letter "a" or a through z and have kids add them in order.
You Are Also Going To Love:
If you loved these Back-to-School Counting Apple Seeds, then you will also enjoy the following fall crafts and activities I have put together for you:
Are you and your kiddos ready for back to school?

First published on August 19, 2015