Apple Counting Activity to promote fine motor skills in kids. Fall is one of our favorite seasons to celebrate, and there are so many different fun learning activities to choose from!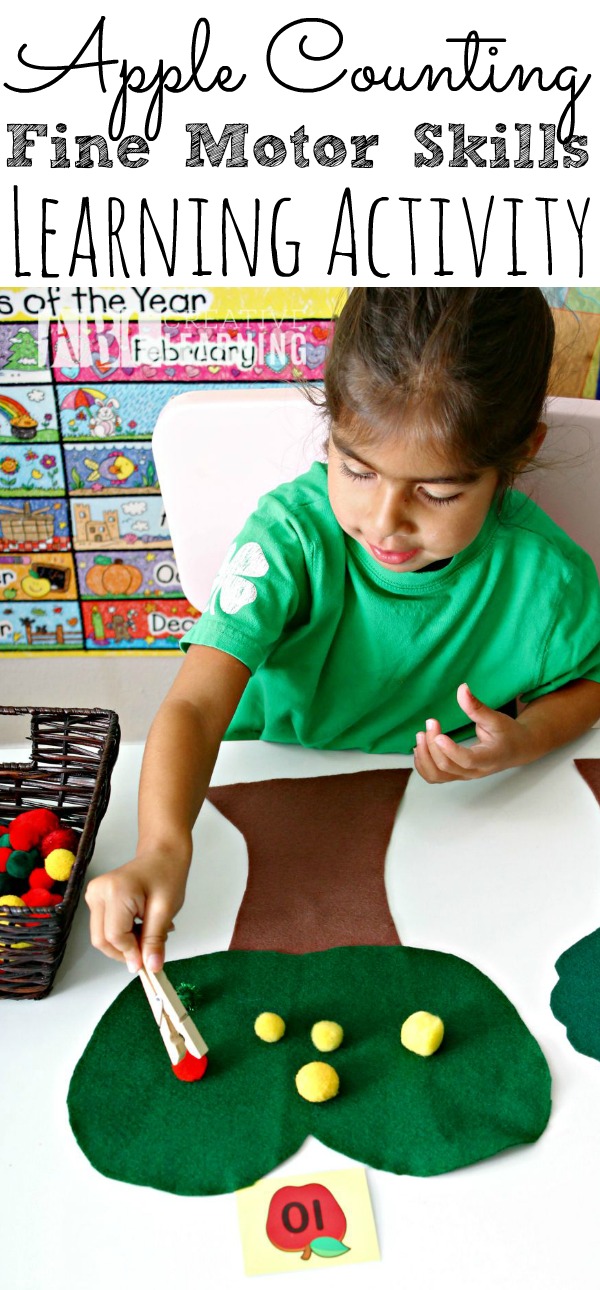 Apple Counting Activity
I'm always trying to create fun activities that my youngest can play and learn with while I help my oldest daughter with her homeschooling lessons throughout the day.
The best part is that it's super easy to create and she loves playing with her apple counting felt set.
This post contains commissioned affiliate links.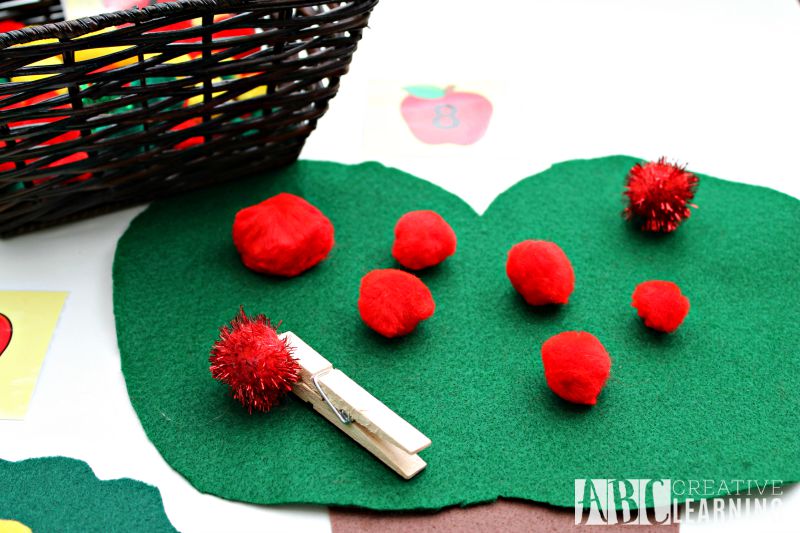 Materials Needed To Create Felt Apple Tree Activity
Green and brown felt fabric
Red, green, and yellow pom-poms
Clothespins
Number cards (we use our calendar cards)
Bag, container, or basket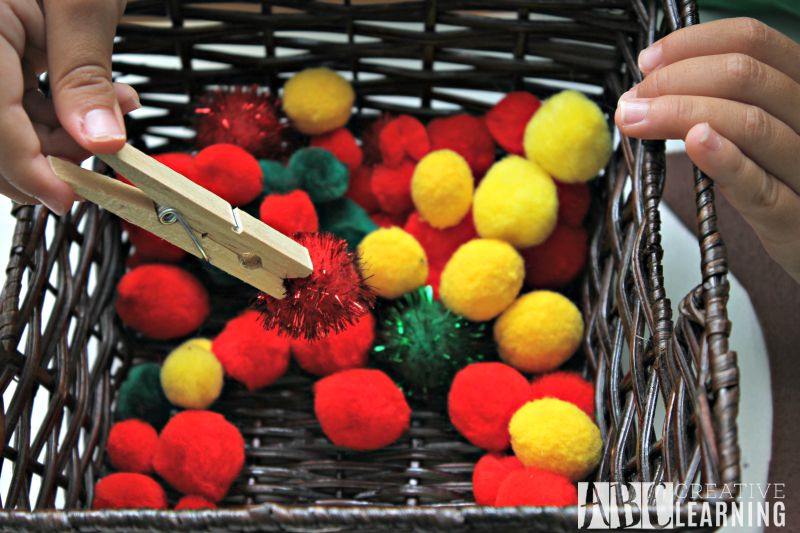 Instructions For Apple Counting Activity
Cut out tree tops using your green felt and tree trunks using your brown felt.
Have your child help you sort out all the red, yellow, and green pom-poms to use as apples.
Lay out 1 or 2 clothespins for your child to use as a grabber. This will not only make the activity more fun for your preschooler, but it will also help them with some great fine motor skills practice. Something they will need when they are ready to begin their writing skills.
Even my 6-year-old loves playing with these, especially with the clothespins!
Don't think that your older kiddos wouldn't enjoy this as well!
You can even make it into an adding or subtraction apple tree using all the same pieces!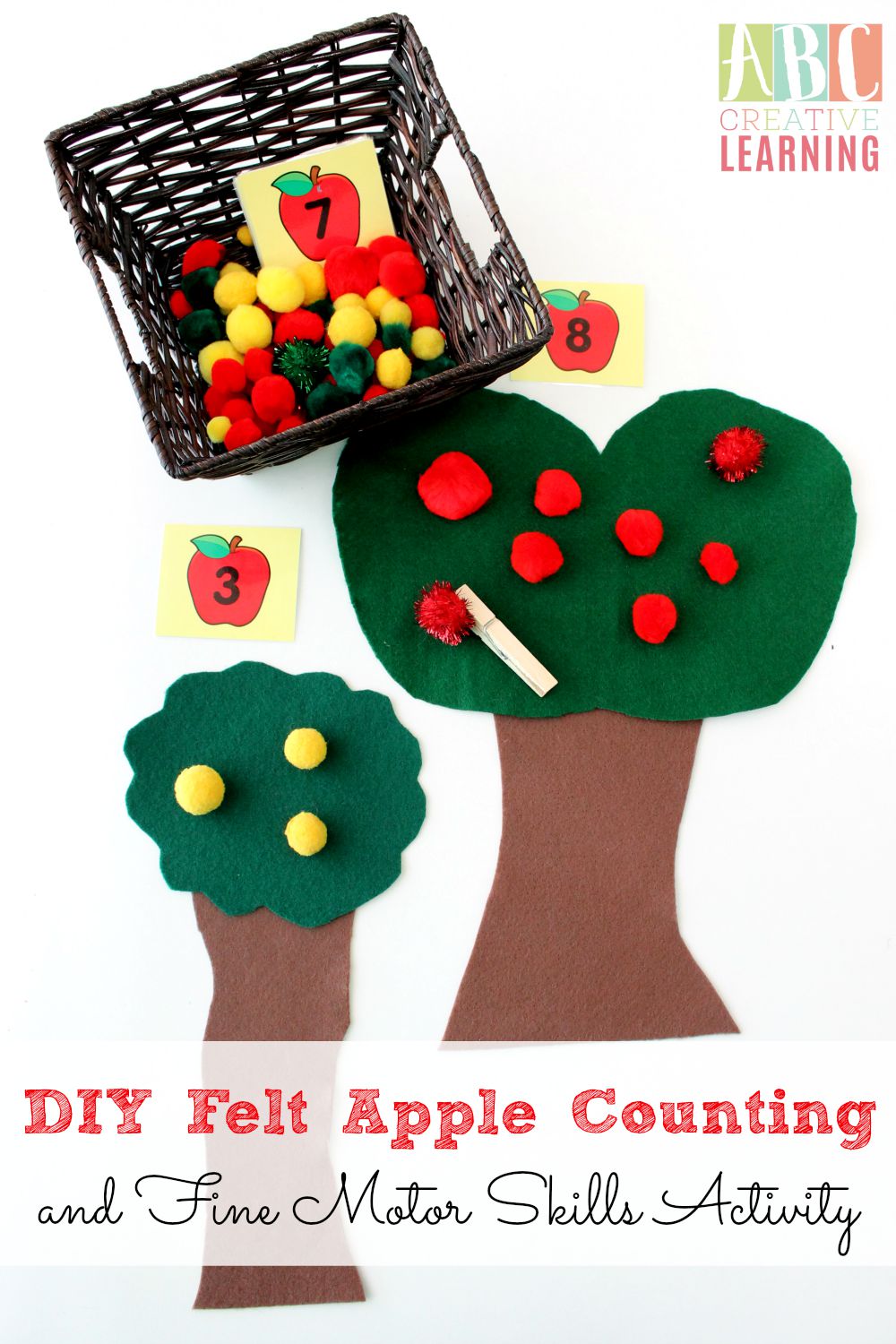 Other ways you can use this Apple Counting Activity
Book Activity for Secrets of the Apple Tree
Grouping by colors
Adding or Subtracting apples
Less or more than
Color recognition
Number recognition
Counting
Pretend play
Learning about apples
Science activities about apples
Apple-Themed Books To Use

Activities like these are great because they are easily made, are very cost-effective, and you can easily turn them into other games using the same materials.
Plus, all young children love to pretend play allowing them to use their imagination while learning to count, group, and work on their fine motor skills!
You Are Also Going To Love:
If you loved this DIY Learning Apple Counting Activity, then you will also love the following Apple learning activities I have put together for you:
What learning activities do your kiddos love using in the Fall?

*First published September 2015*
SaveSave
SaveSave