American Flag Craft is perfect for celebrating the Fourth of July and Memorial Day celebrations with the kids. Also, check out my list of amazing Paper Plate Crafts that are perfect all year long!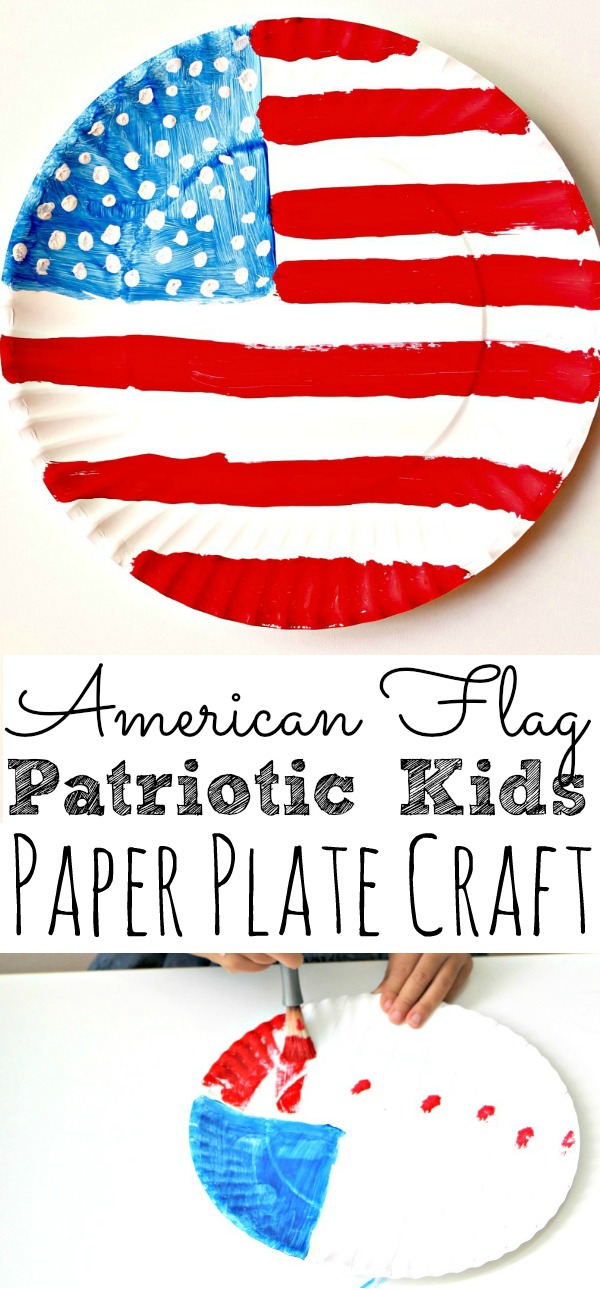 Easy Paper Plate American Flag Craft
Creating crafts is one of the best teachable moments for your kids to learn about our history.
If your kids are young like mine and love crafts it's definitely something that will interest them.
My girls were amazed when they learned about the American Flag's history.
Mostly about the stars and how it represents each state in the United States.
I love creating crafts with my girls that not only teach about our history but also encourage them to want to learn more.
The post contains affiliate links.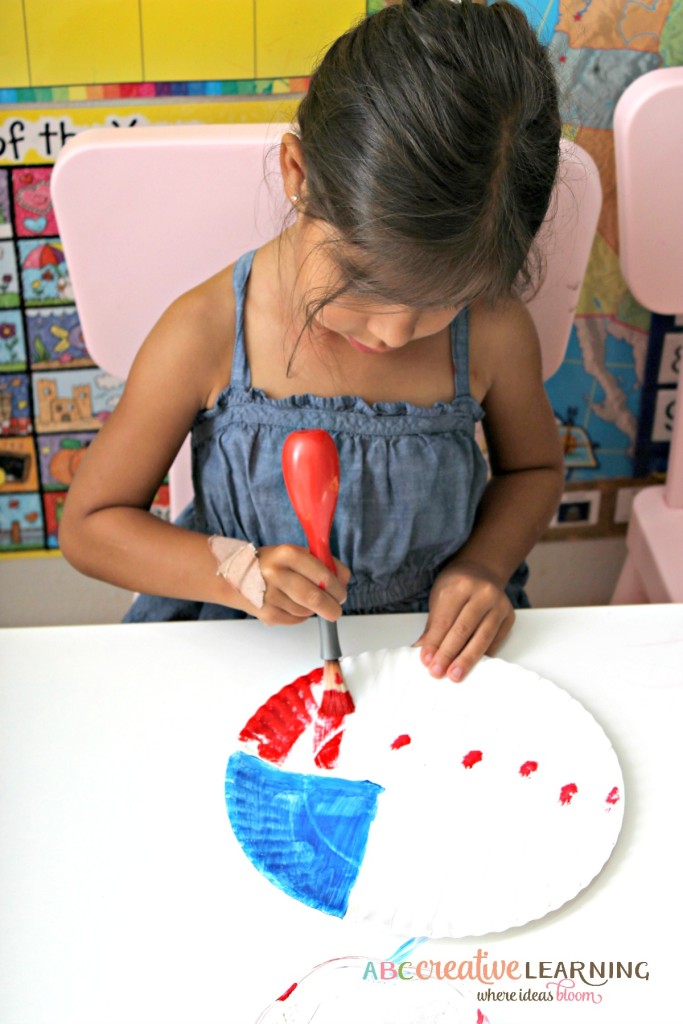 Materials needed to create your own American Flag
Red, white, and blue paint
Pencil
Q-tip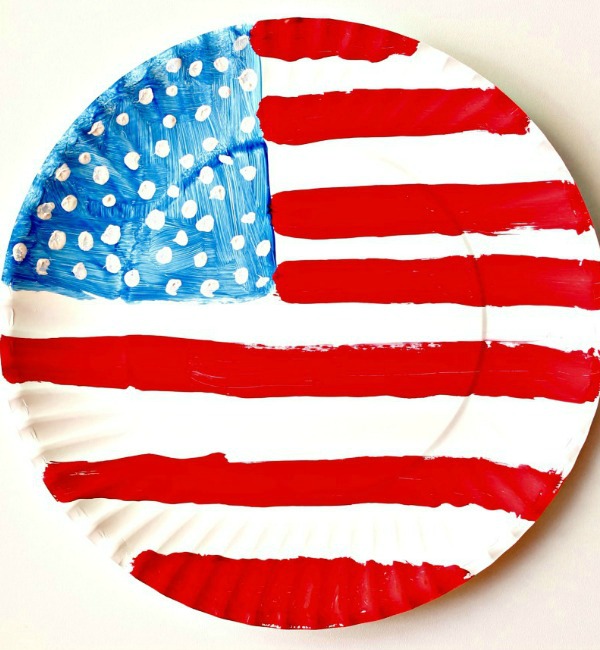 Instructions To Create An American Flag
For younger kids, you may want to draw the lines and help them by marking where each color will go. Older kids won't need it.
Draw a blue rectangle in the upper left-hand corner of your plate.
Paint on six red stripes and then leave the white as is or you could paint it with white paint if you wish.
When your blue rectangle has dried, Use a Q-tip dipped in white paint to create your stars.
Tip: A great way to clean off red paint on stripes is to use a baby wipe. This will help your red lines appear straighter.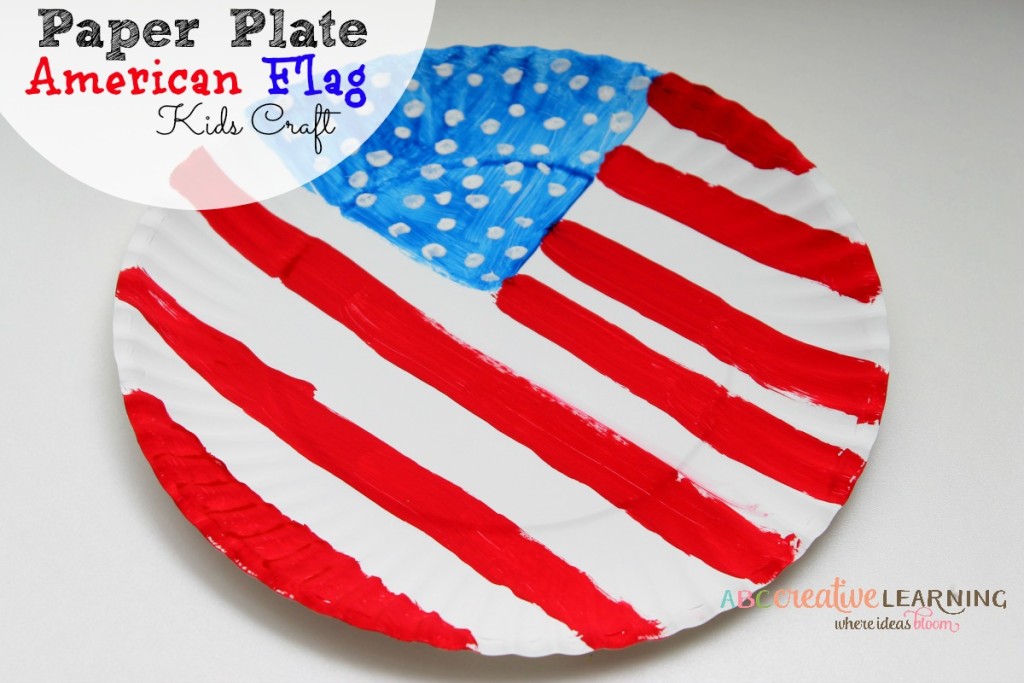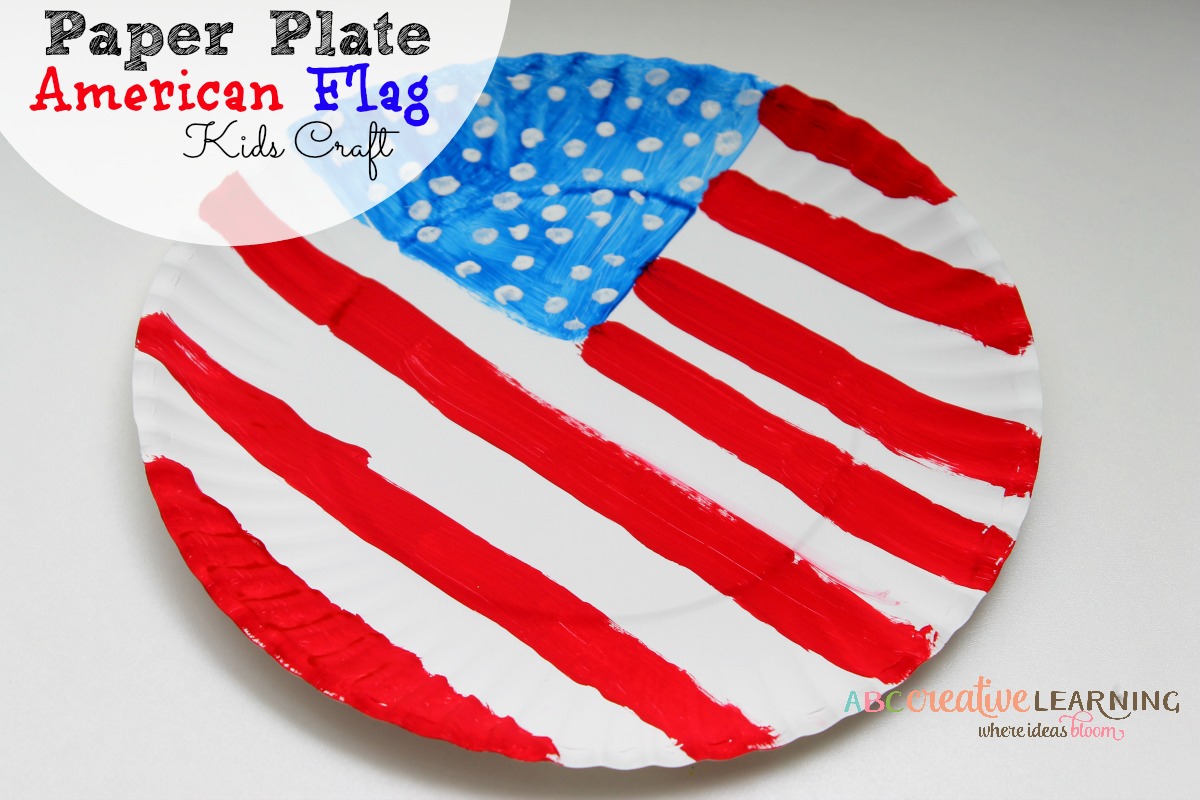 My girls really enjoyed this 4th of July kid's craft, mainly because it was effortless to create.
They make the best 4th of July and Memorial Day decorations too!
Easily add a string at the top of the flag and hang it for all to enjoy!
I truly hope that creating this American Flag craft can encourage kids to learn more about the story of our nation.

We hope your kids love creating this paper plate American Flag craft as much as my girls did!
It's the perfect craft for celebrating Memorial Day and the 4th of July!
It's the perfect way to show your patriotism and pride by hanging these adorable handmade American Flags.
You Are Also Going To Love:
If you enjoyed this American Flag Craft, then you will also love the following summer crafts I have put together for you:
How will you be celebrating our Independence today?