Summer is almost finally here and that means lots of outdoor fun! Including celebrating Memorial Day and Fourth of July. This 4th of July Patriotic Pails Candle Holders Craft is perfect for lighting up the night while celebrating with family and friends!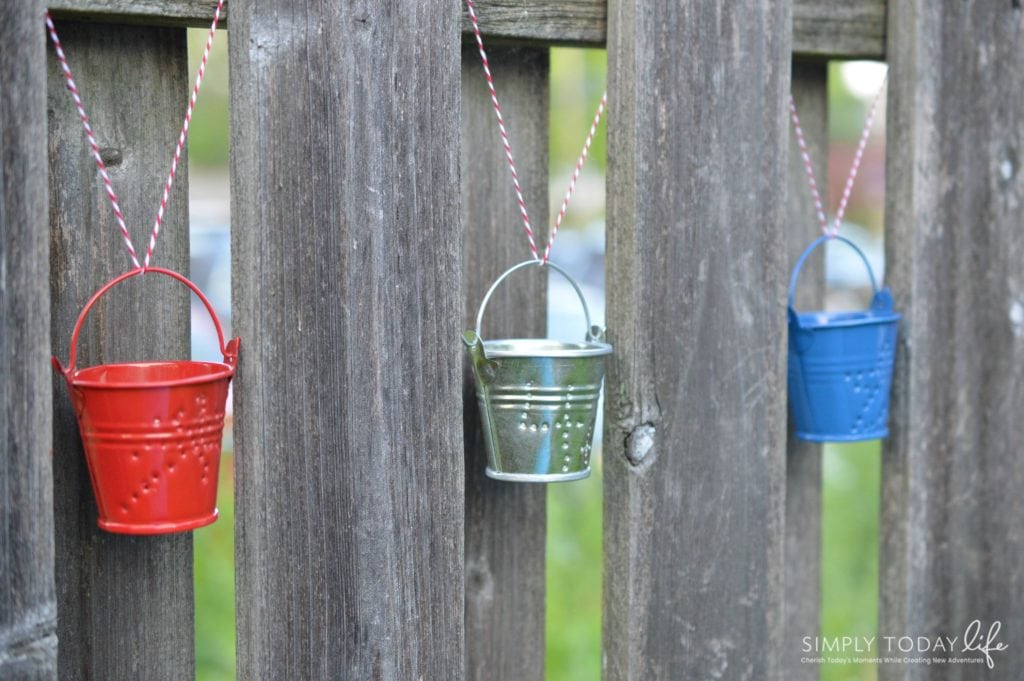 4th of July Patriotic Pails Candle Holders Craft
I'm always looking to create crafts that my girls can be apart of as well, especially if it's a craft I will be using for an event. This year we are celebrating 4th of July at the beach and we are taking these cut patriotic pails candle holders with us!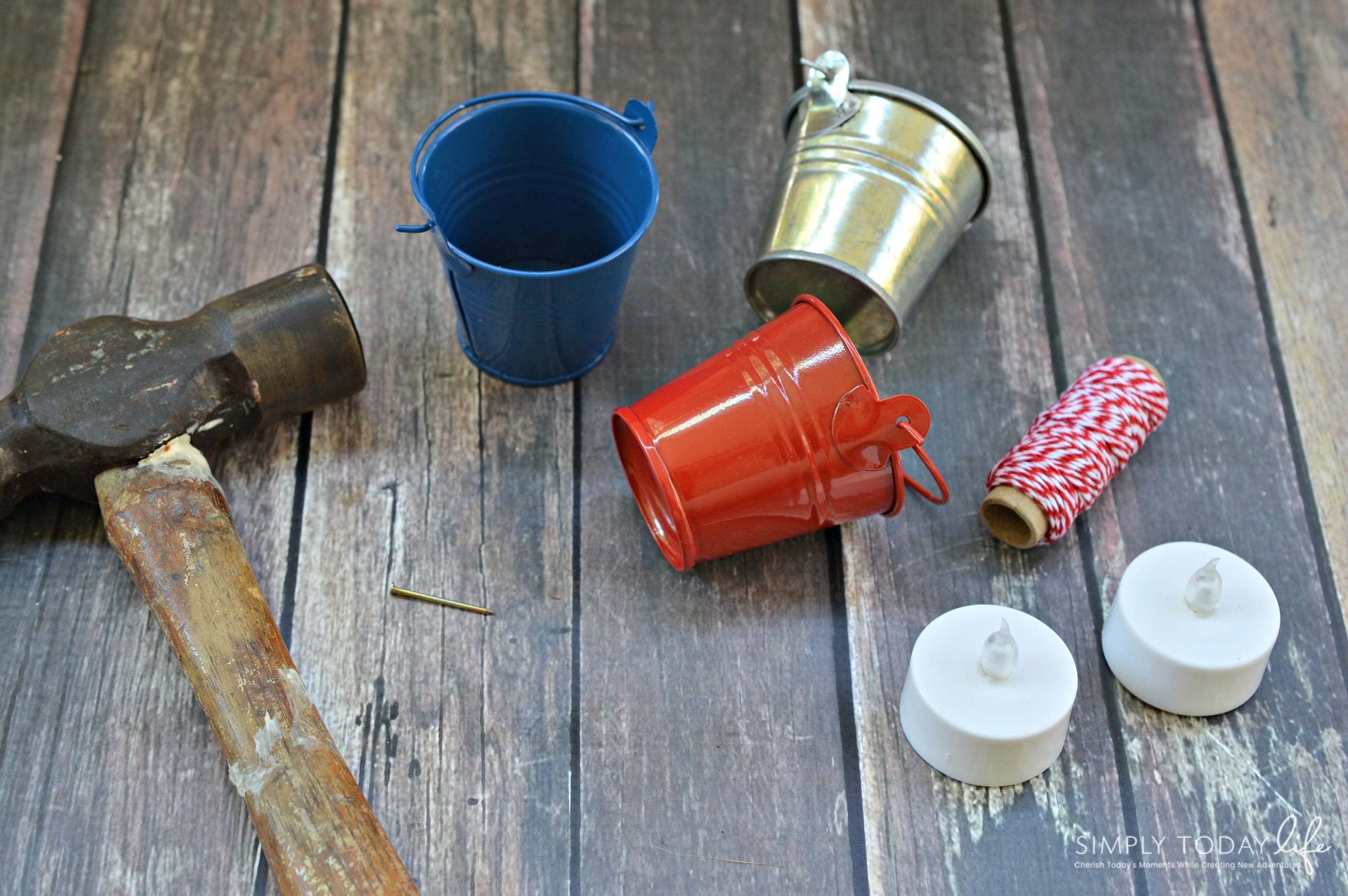 What do you need?
Best part, you can purchase everything at the Dollar Tree!
Pack of red, white and blue mini pails
Red and white bakers string
Small nail
Hammer
Thick paper cup to insert in the pail for sturdiness (optional)
Electronic flameless tealight candles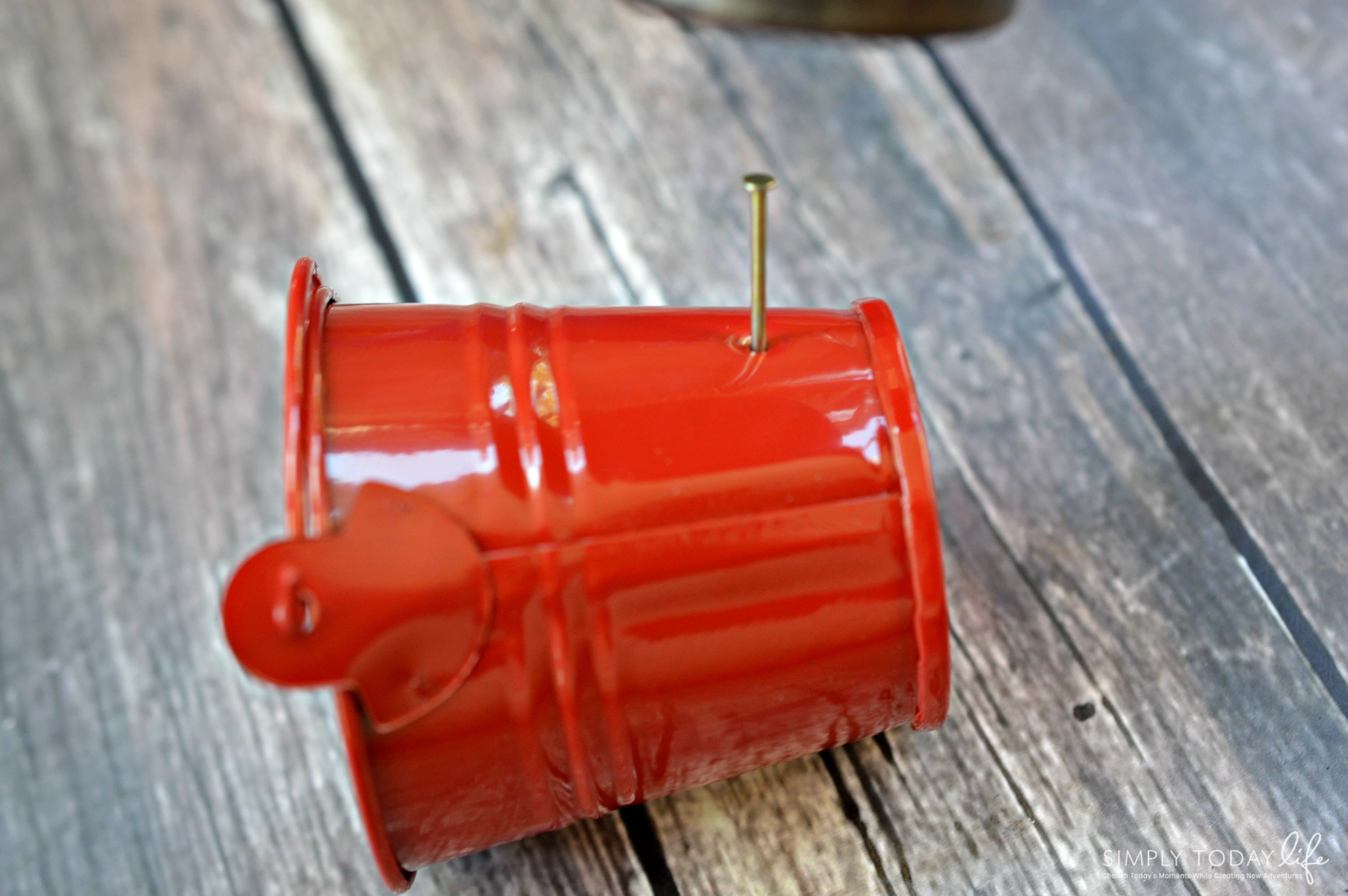 Instructions
Decide if you want to freehand or trace a design with a pencil on the pail. For this craft, I designed a star, fireworks, and the word "4th"
You can make the pail extra stable by cradling it between something steady.
Carefully hold the nail to the pail and hammer to poke a hole. Do not hammer too hard or you will make a dent.
Safety Caution ** Careful not put your fingers on the inside of the pail while doing this** You can use a thick paper cup, or something else you think may work, inside of the pail. It will help you keep your fingers out of it and make it steadier.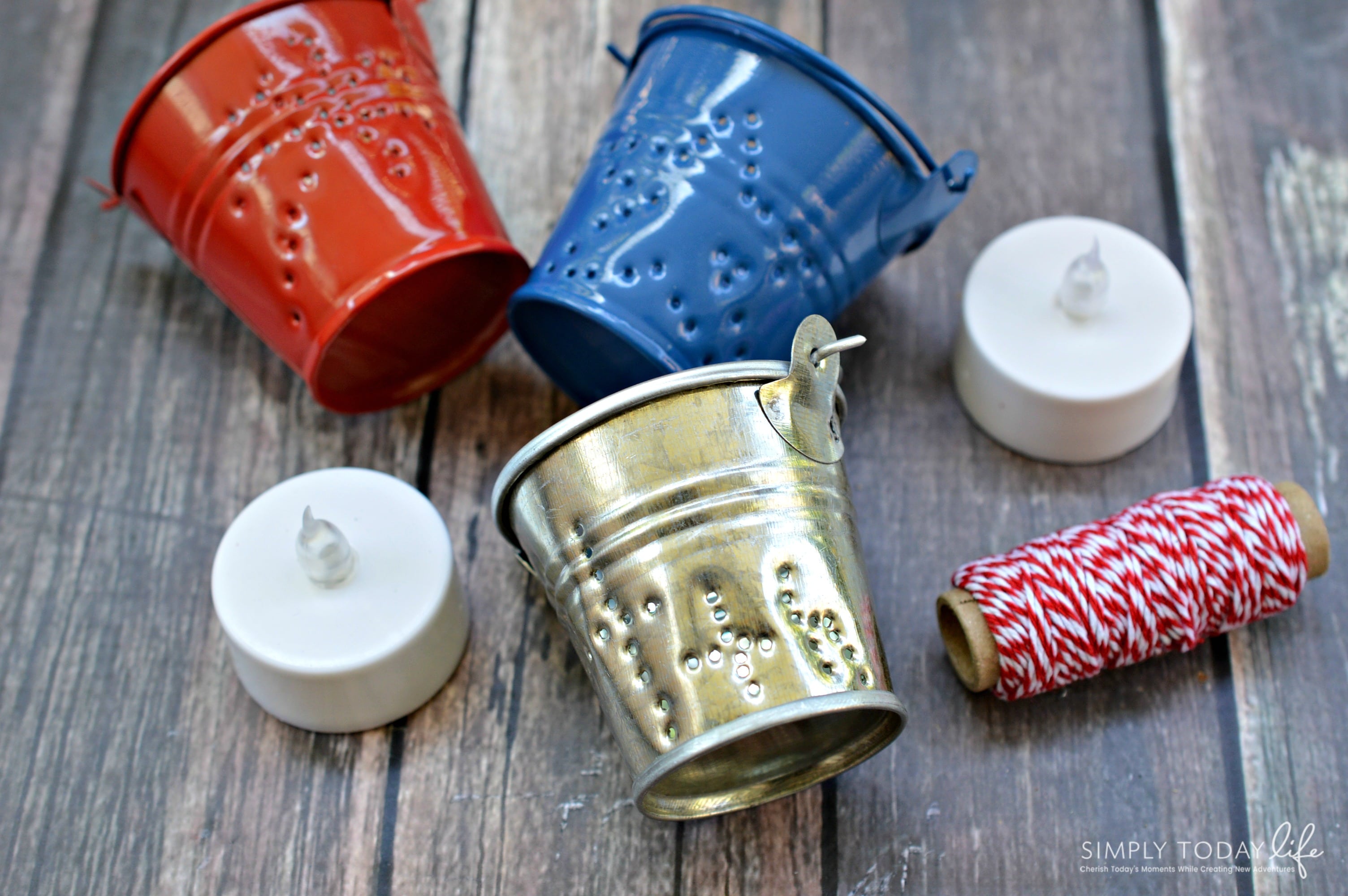 Continue to make holes until the desired shape is reached.
To hang the pails along a fence, use the baker's string. Wrap the string around the fence with some slack, hang a pail, repeat.
Tip ** If you want to use regular tea light candles, use the pails on a safe, steady table.
Caution ** Do not use regular candles while hung on the fence. It is dangerous and it will burn through the string.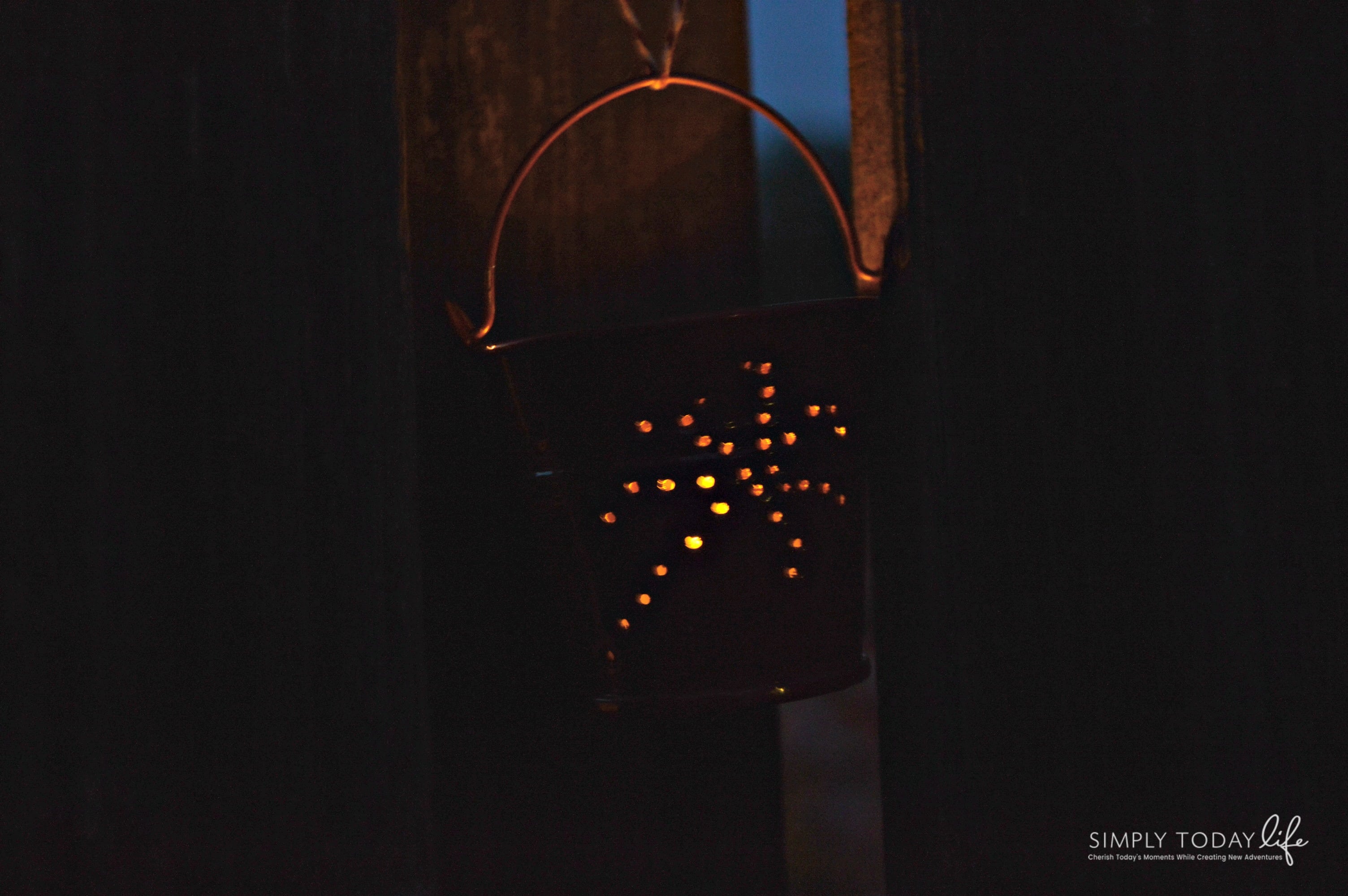 When night falls, the light will shine through the holes showing your artwork!
Who said fireworks should be the only thing lighting up the sky on 4th of July! These patriotic pails are perfect for illuminating outdoor areas.

You Are Also Going To Love:
If you loved this 4th of July Patriotic Pails Candle Holders Craft, then you will also love the following articles I have put together for you:
What are your plans for the 4th of July?

SaveSave
SaveSave
SaveSave
SaveSave
SaveSave
SaveSave
SaveSave