My girls absolutely love anything crafty. The messier the better, too! This fun and easy non-toxic Homemade Finger Paint recipe are perfect for having the kids help you make in as little as 10 minutes.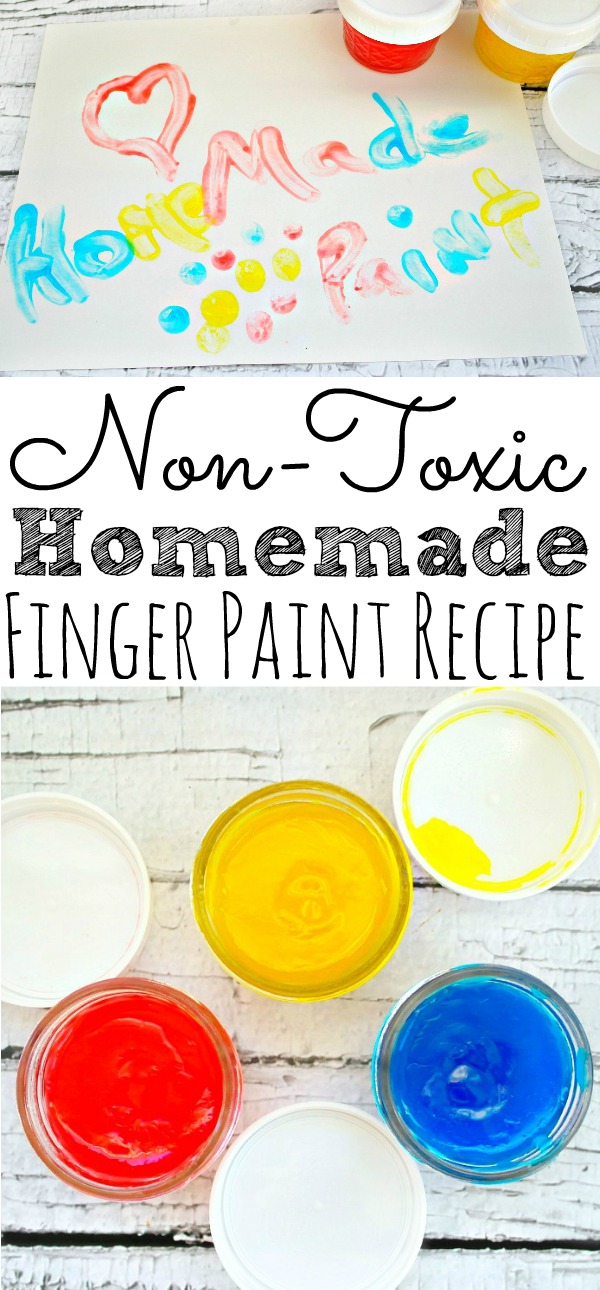 Non-Toxic Homemade Finger Paint
I love how easy this non-toxic paint recipe is and will only take you about 10 minutes to make It's a great activity to incorporate into your science lessons for the older kiddos and the perfect sensory play activity for younger kids.
Although it only takes 10 minutes to make, it will keep the kids busy for hours! Finger paint is such a fun way for kids to express creativity and changing it up a bit from your crayons and markers. Plus, I think it's more fun! Don't worry, clean up is pretty easy too!
Post contains affiliate links.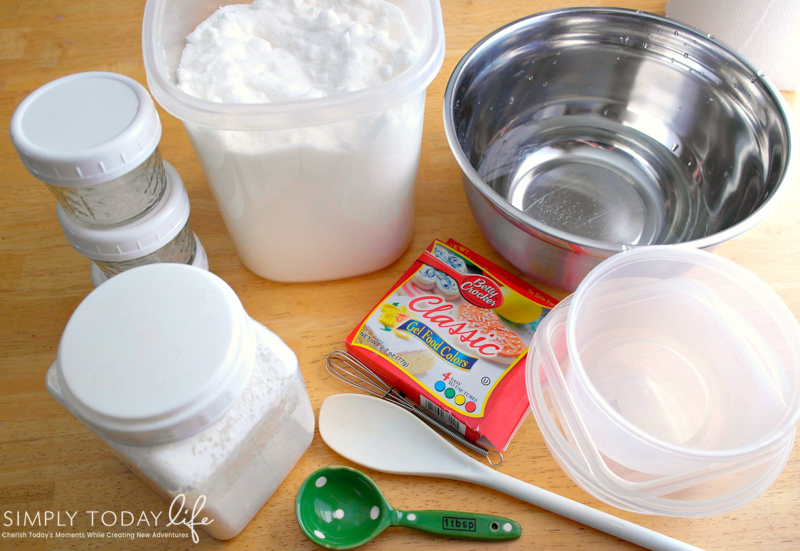 One of my favorite things about making my own batch of finger paint is that I can make as much as I want without going to waste. The recipe below will make a small batch that will make about 1/3 of a cup of each 3 colors. You can easily double if needed! This is also a non-toxic recipe and made completely with food ingredients.
Materials Needed For Paint
1 Cup of cold water
2 Tablespoons cornstarch
4 Tablespoons sugar
Food coloring
3 Plastic containers or bowls
3 Jars with covers (baby food jars work great!)
Small whisk or spoon
Finger paint paper

How To Make Non-Toxic Finger Paint
In a small container or bowl, combine the sugar and cornstarch. Pour into a saucepan.
Add the water to the saucepan, mix well.
Bring the water to a boil slowly using medium-high heat.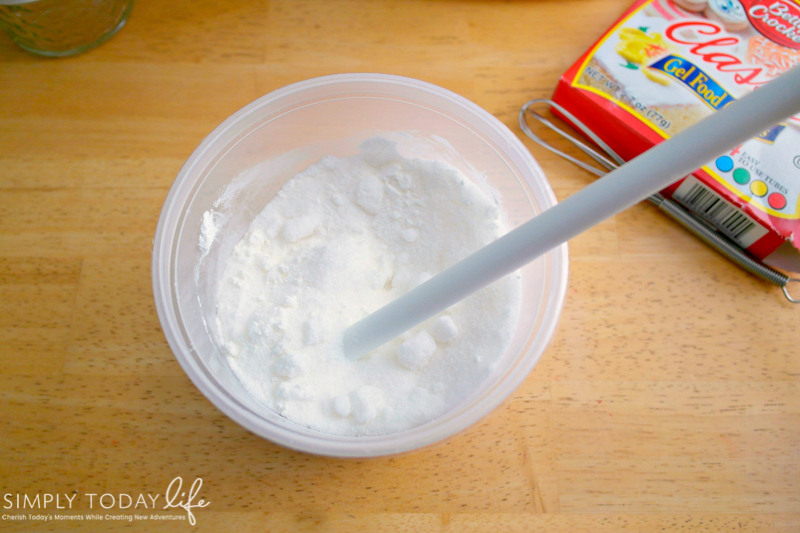 Whisk continuously so that it does not stick to the bottom or burn.
As soon as the mixture starts to bubble and thicken, remove the pan from the heat. Let cool about 5 minutes.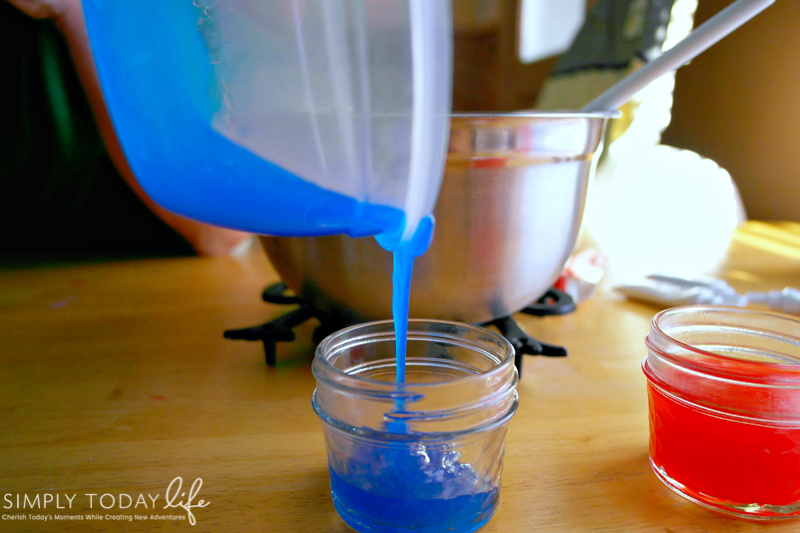 Add a drop of food coloring into each plastic container or bowl. Pour the cornstarch mixture equally into each container. Mix well.
Pour into jars, cover and let cool completely before using.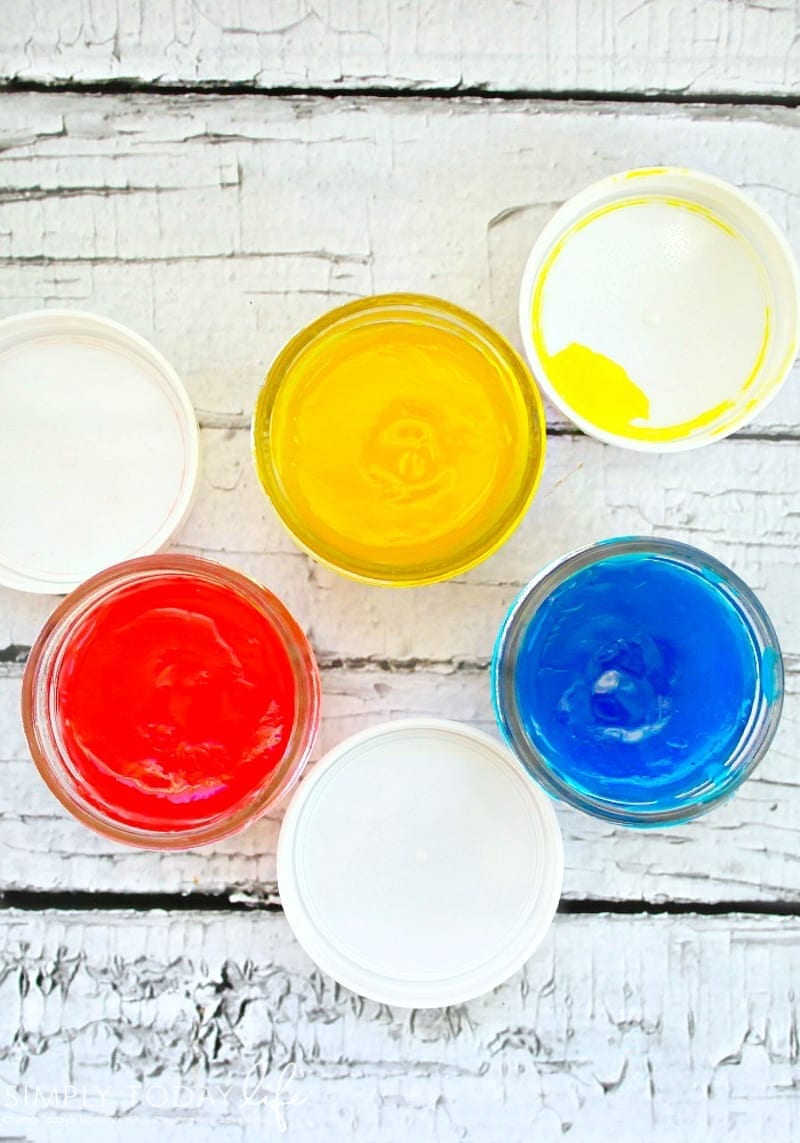 As you can see this is a super easy and safe finger paint recipe that is even perfect for toddlers. Most painting materials for kids contain some sort of chemicals in the them and by making your own you know exactly the ingredients used. I love that this is not only such a great fun art activity for kids, but it's also a great way to introduce older kids to science activities.

You Are Also Going To Love:
If you loved making this Non-Toxic Homemade Finger Paint recipe, then you will also love the following craft ideas I have put together for you:
Have you ever tried making your own finger paint?