There is always so much to do and see at Disney theme parks, so I wanted to make sure that you didn't miss 5 things you must experience at Pandora World of Avatar. I'm so excited to show you all this new world!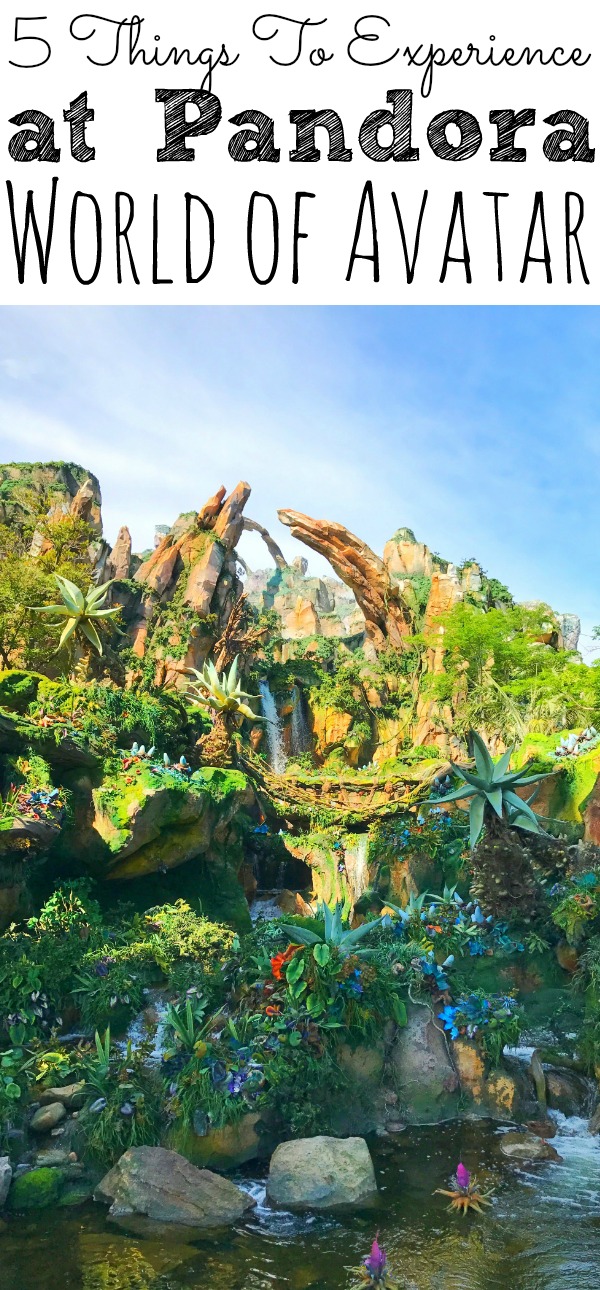 Pandora World of Avatar at Disney's Animal Kingdom | 5 Things To Experience
There are so many reasons to go visit Pandora the World of Avatar at Disney! First, if you are a Disney fan this is a must-see world. If you are a fan of the James Cameron movie, run to the Animal Kingdom! When I say that the World of Avatar is going to blow your minds off, that's just an understatement.
There is so much to see, explore, and experience while visiting Pandora, that I wanted to make sure that you didn't' miss my top 5 things to experience.
Thank you, Disney, for hosting me at the media event of Pandora – World of Avatar at the Animal Kingdom. All opinions are my own. Post contains affiliate links.
5 Things You Don't Want To Miss at Disney's Pandora World of Avatar
The Flora and Fauna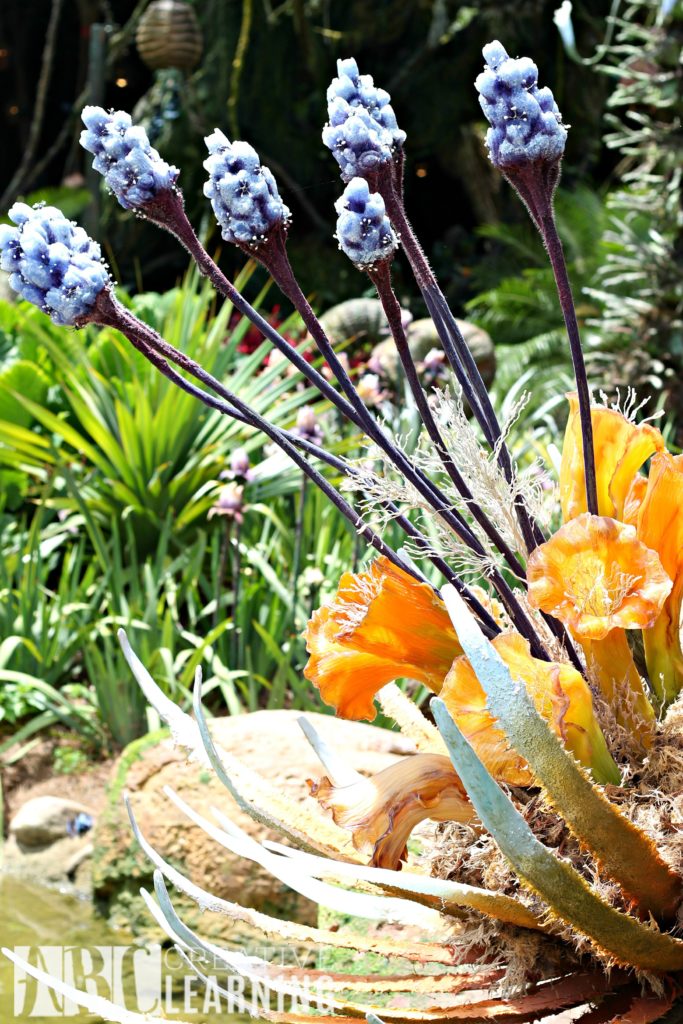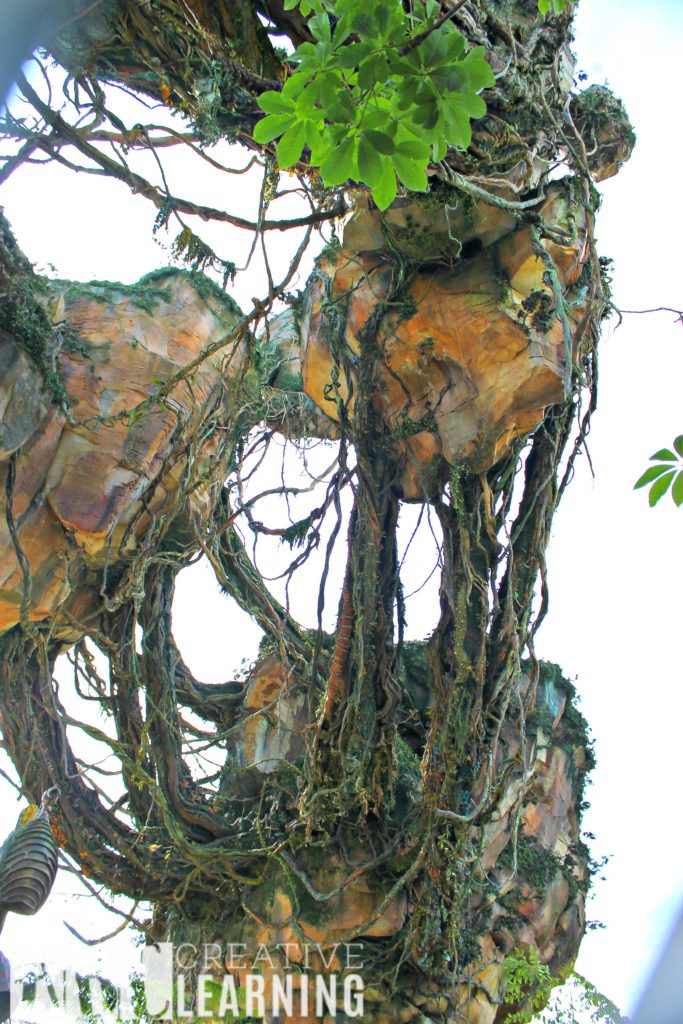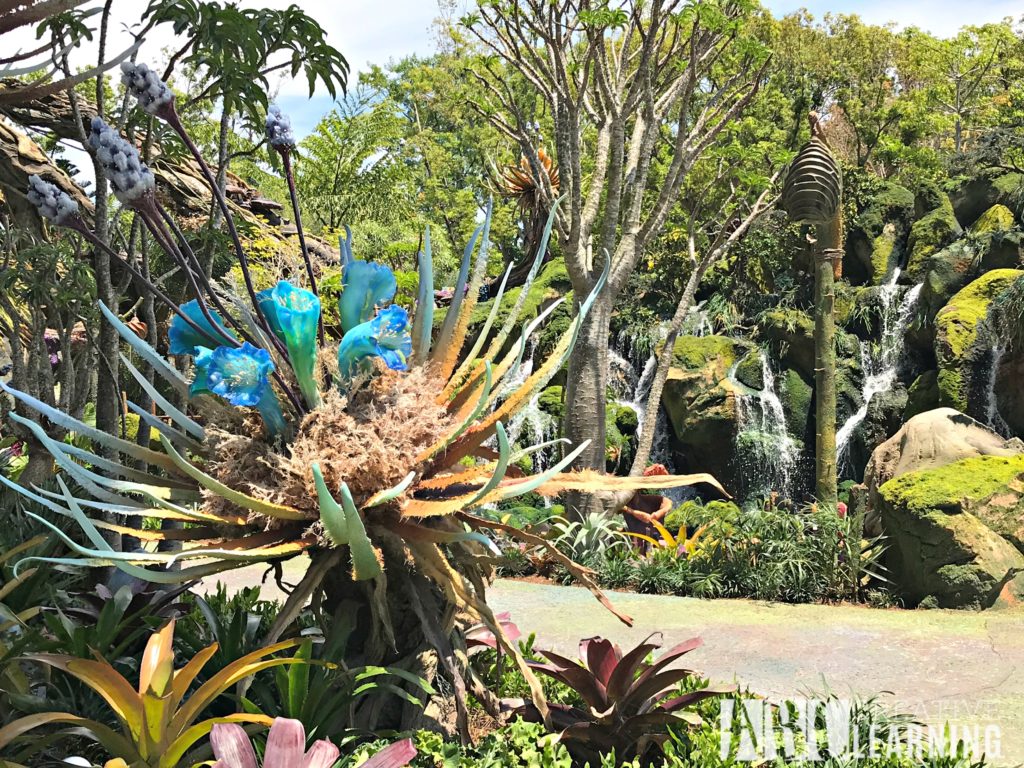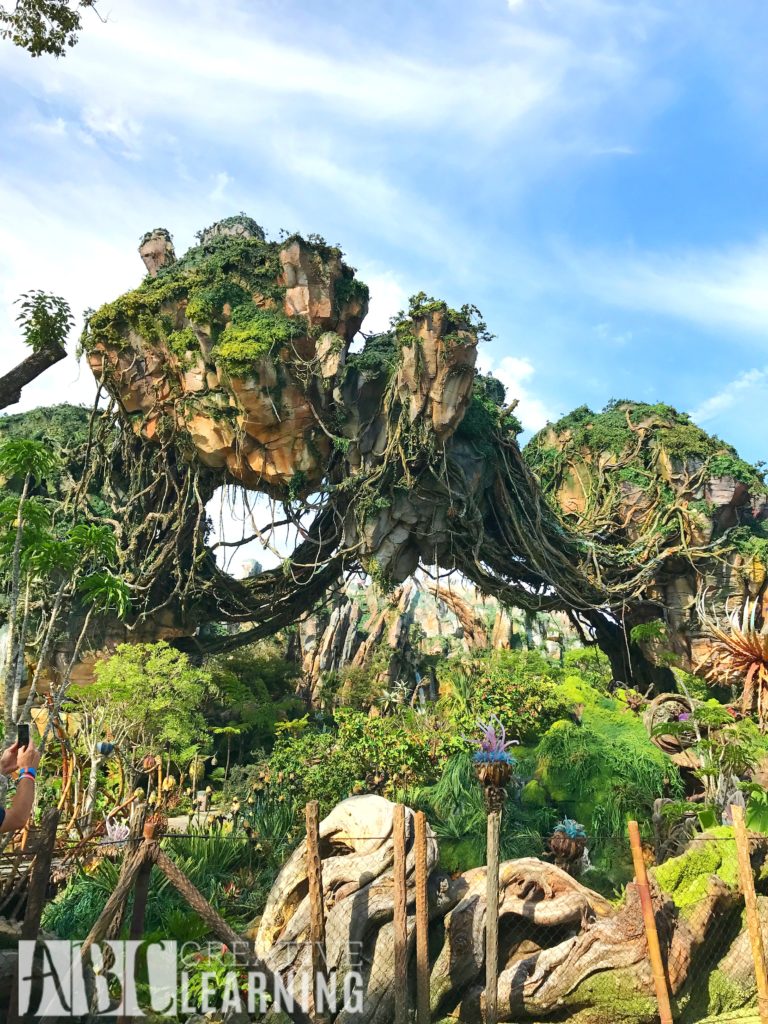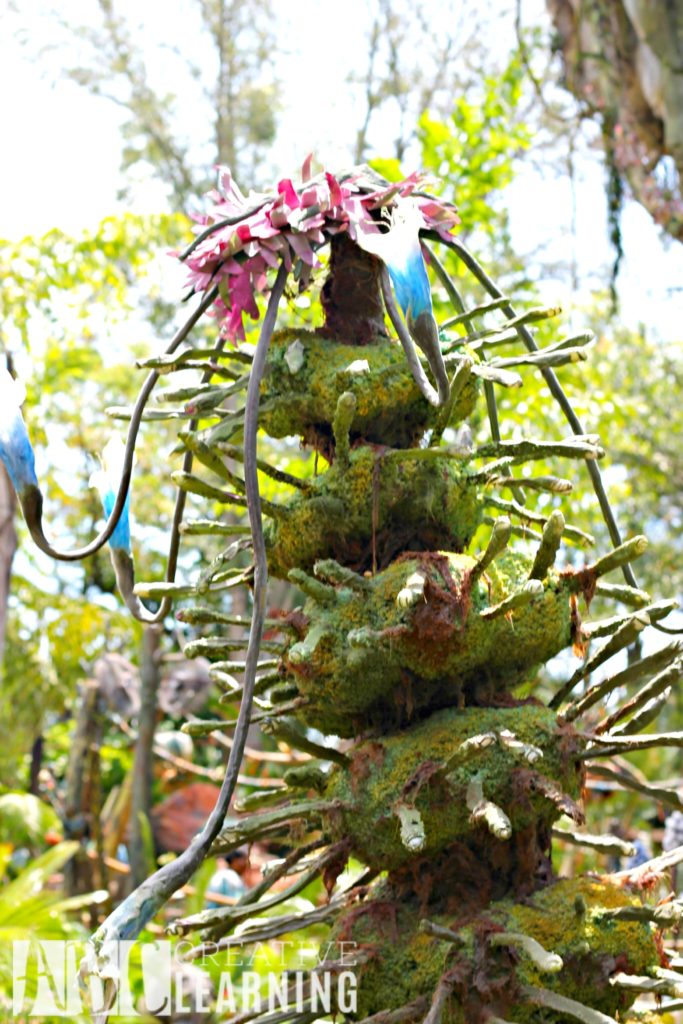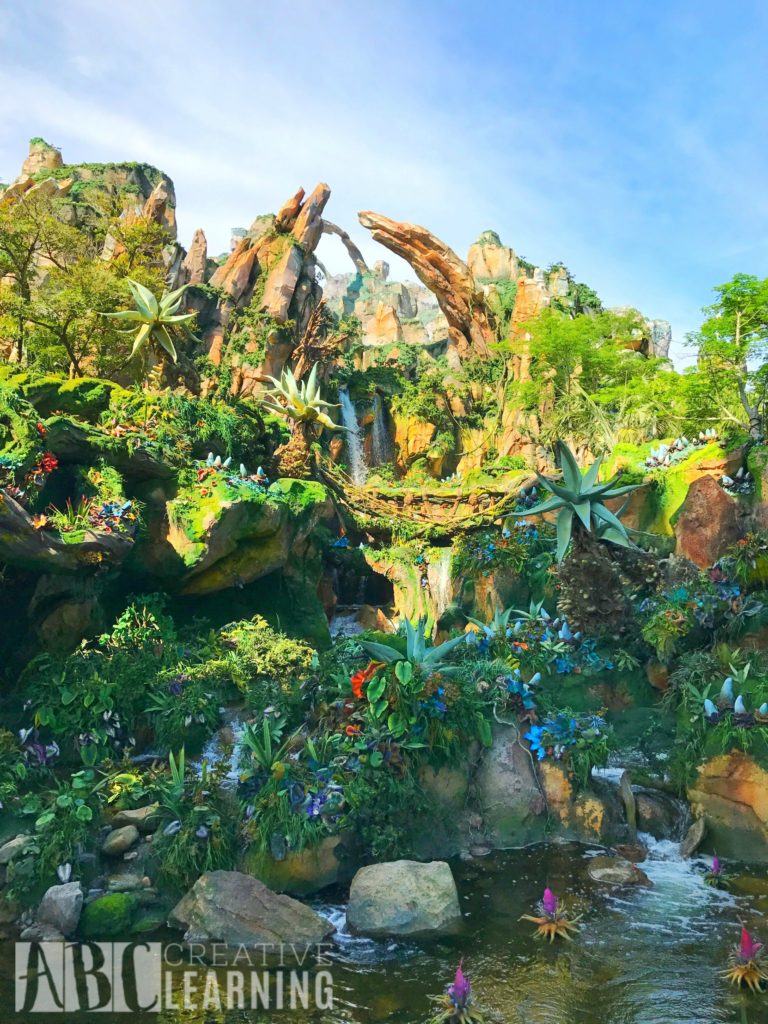 Pandora the World of Avatar has the most beautiful walking areas I have seen at Walt Disney. If you have been to the Flower and Garden Festival then you know that Disney really does go all out for the occasion, but Pandora is something different.
It really does feel as if you are walking into a different land! From floating mountains, waterfalls, and picturesque backgrounds. Make sure you bring enough memory on your phone and batteries for your camera. Everywhere you turn is a perfect shot filled with bioluminescence plants and animals. So keep those eyes opened!
Food and Drinks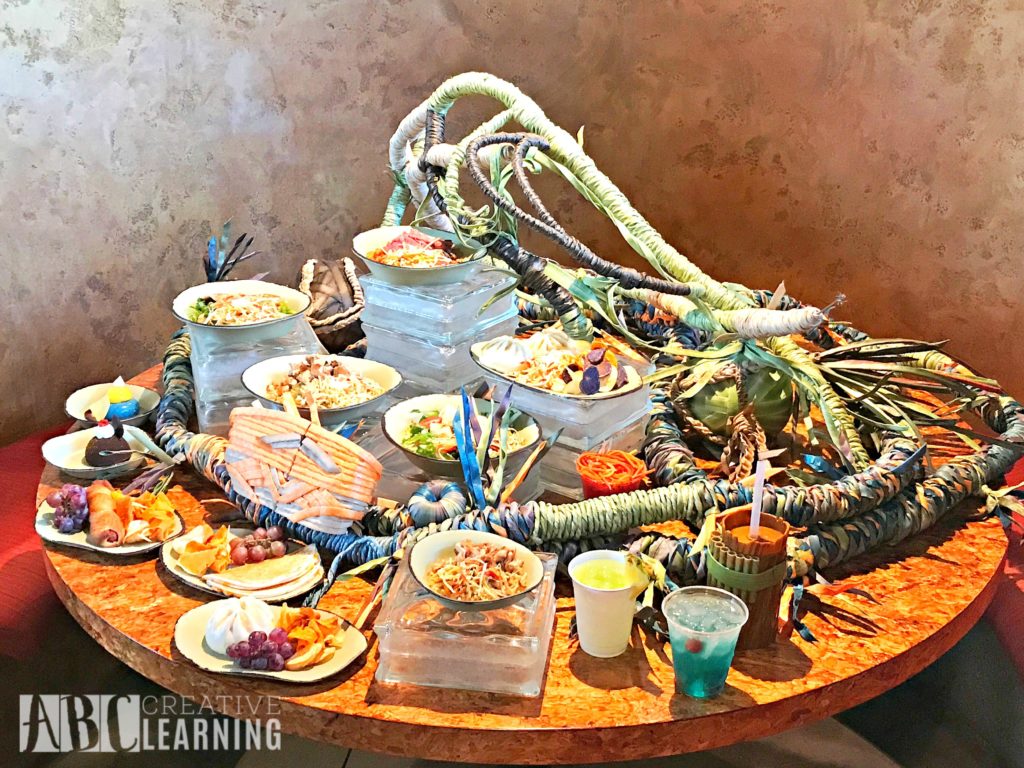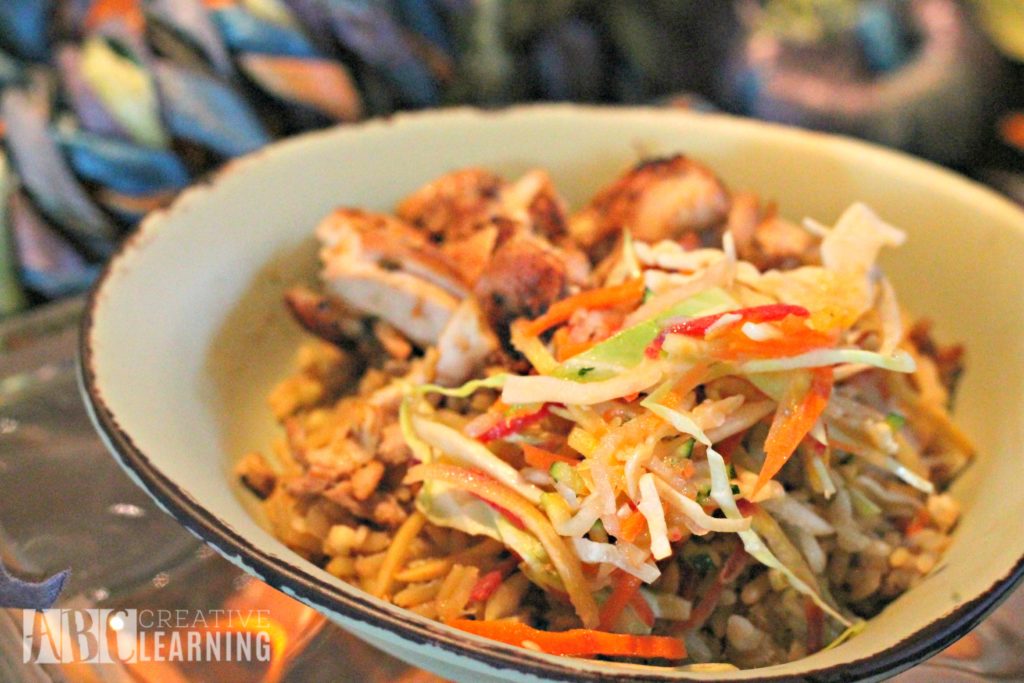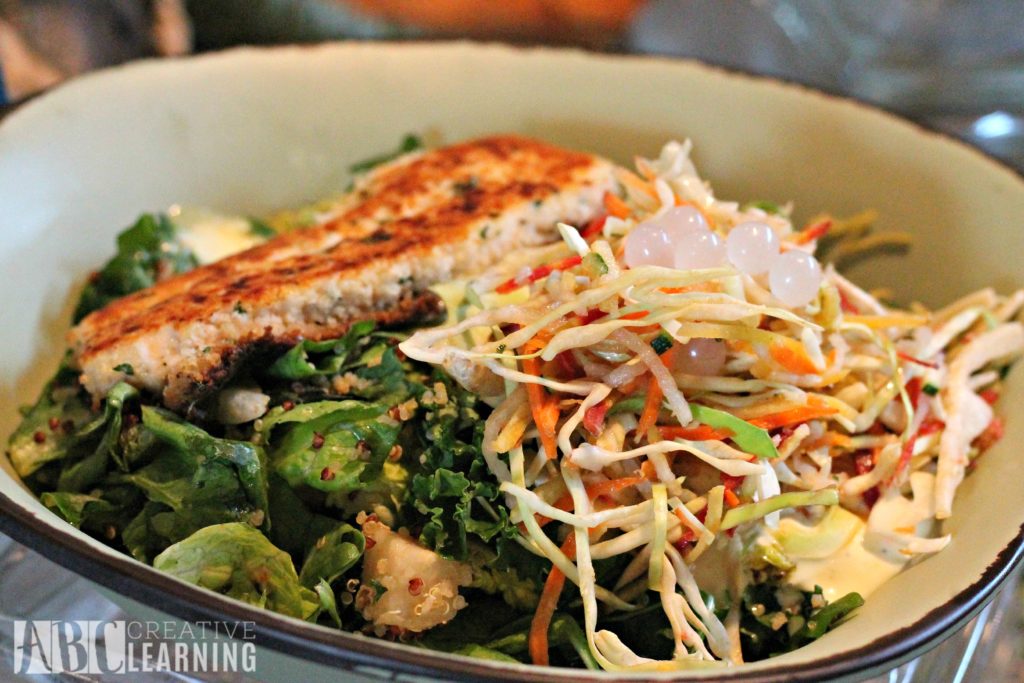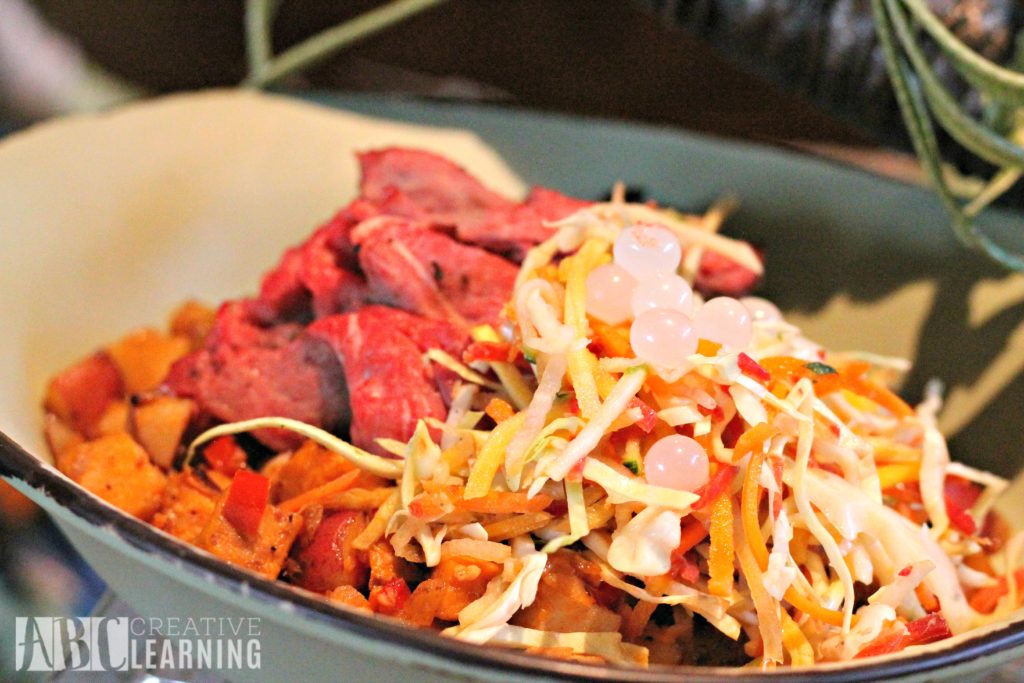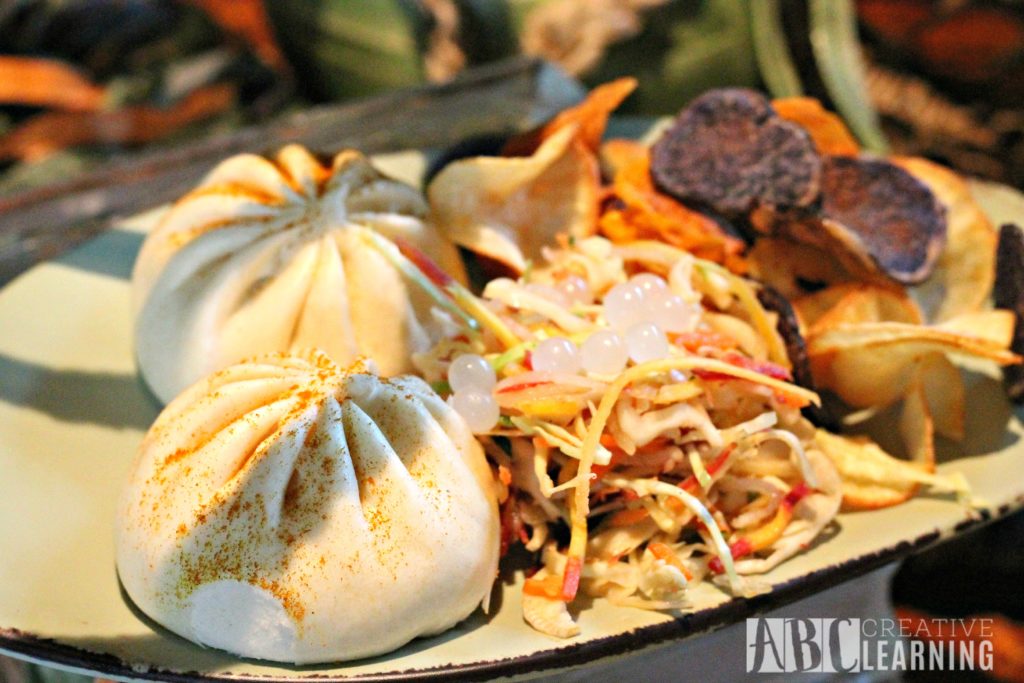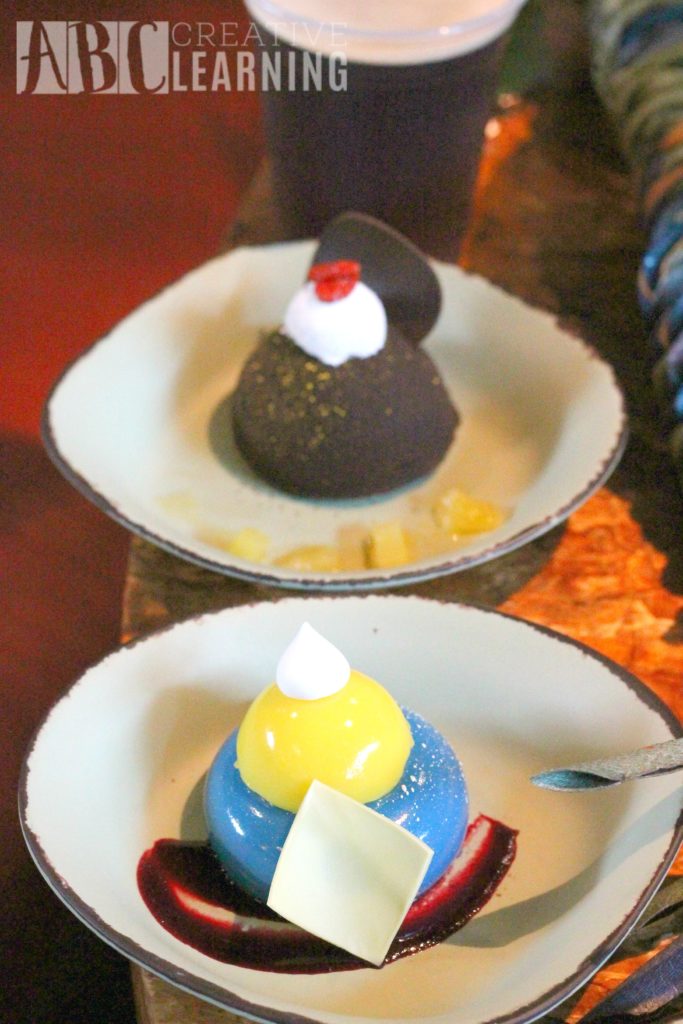 Disney restaurants are one of my favorites to visit, especially during special occasions. We visited Satu'li Canteen, a fast-casual restaurant in Pandora. I honestly have not seen such beautiful and very well thought menu in Disney before.
The Animal Kingdom has pulled out the best of the best to come up with these Na'vi inspired dishes, location, and decorations. The menu is filled with fresh vegetables, proteins, and wholesome grains where you can create your own bowls of food.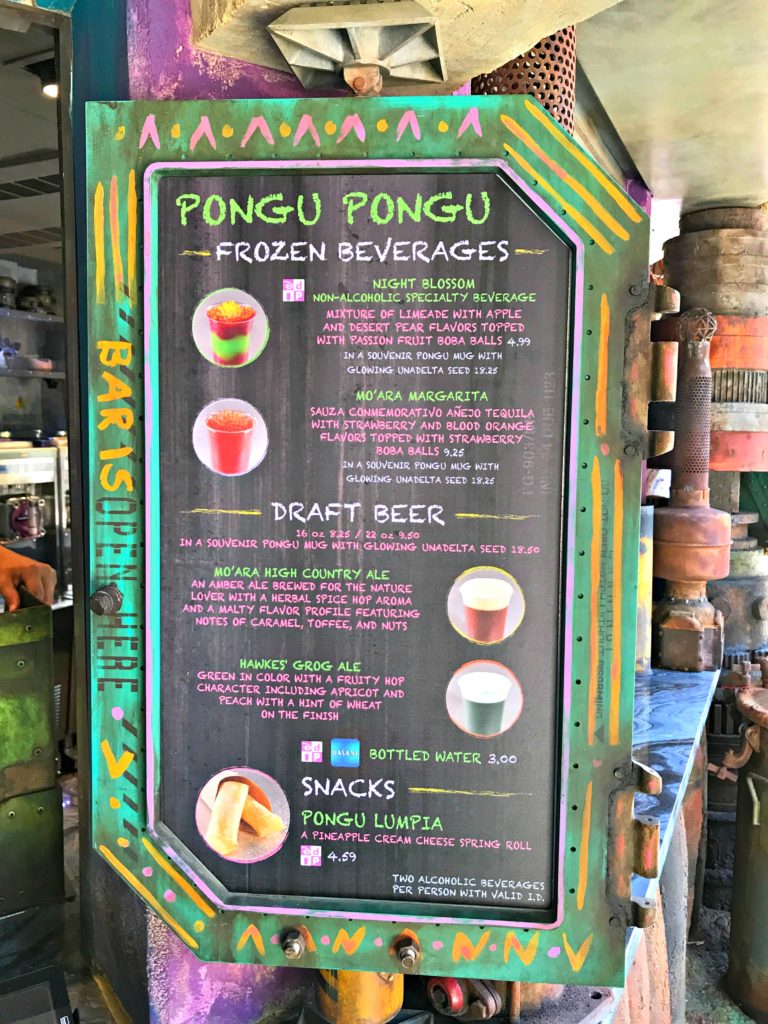 Make sure to also stop on by Pongu Pongu next door. Summer is coming and it's going to be hot, but with their bioluminescent cocktails, beers, and non-alcoholic drinks the hot sun has nothing on you!
*Tip: Mobile ordering will be available at the Satu'li Canteen beginning May 27th. Where you will be able to use My Disney Experience App to order food on the go.
The Merchandise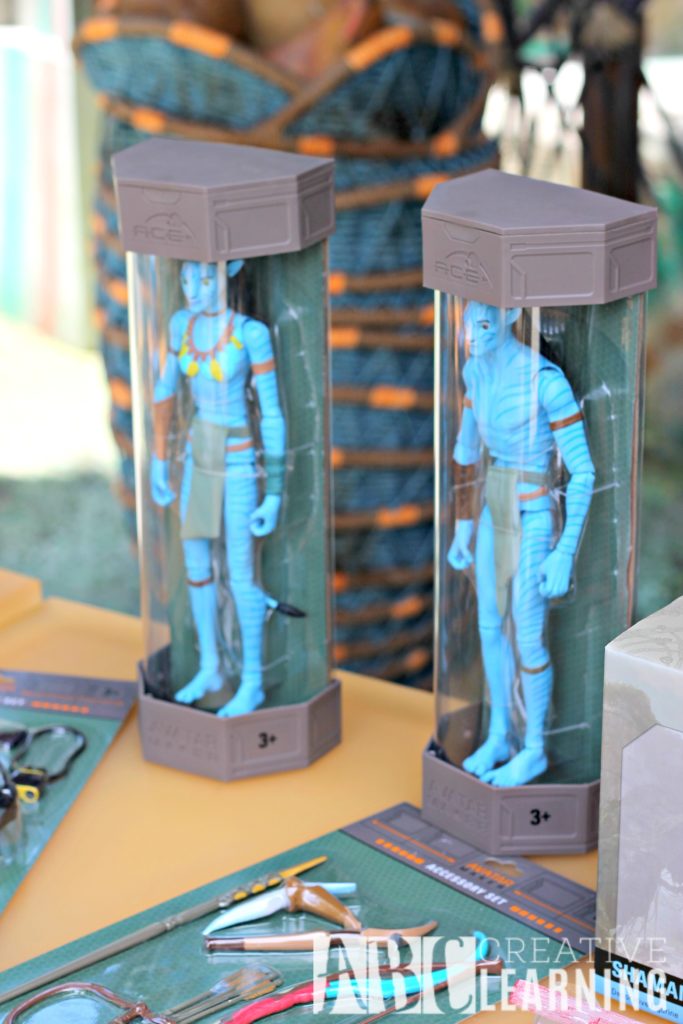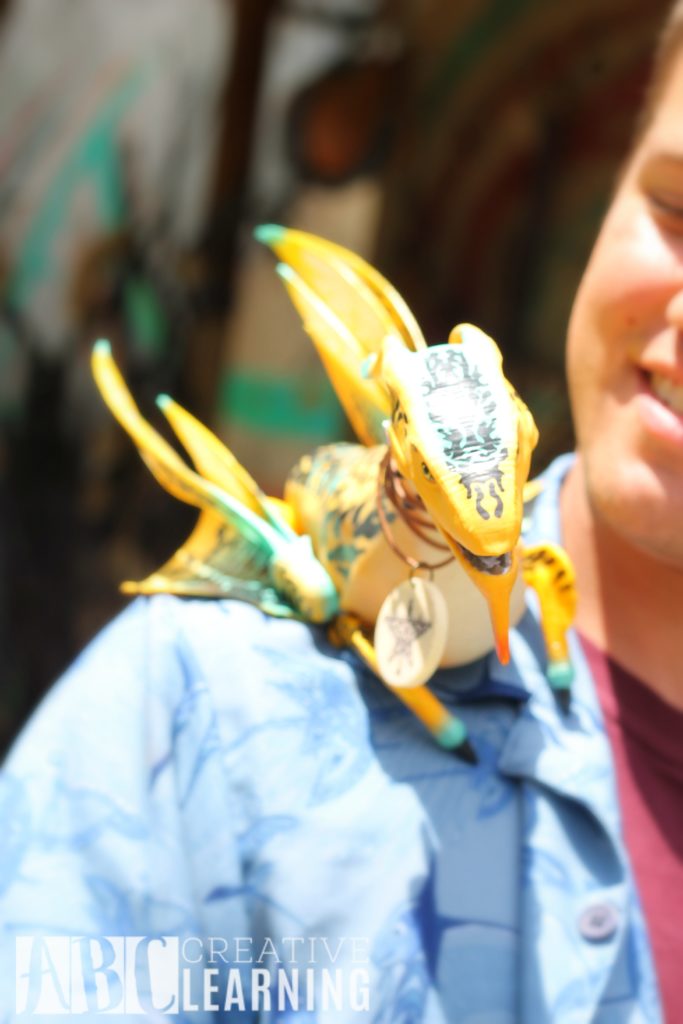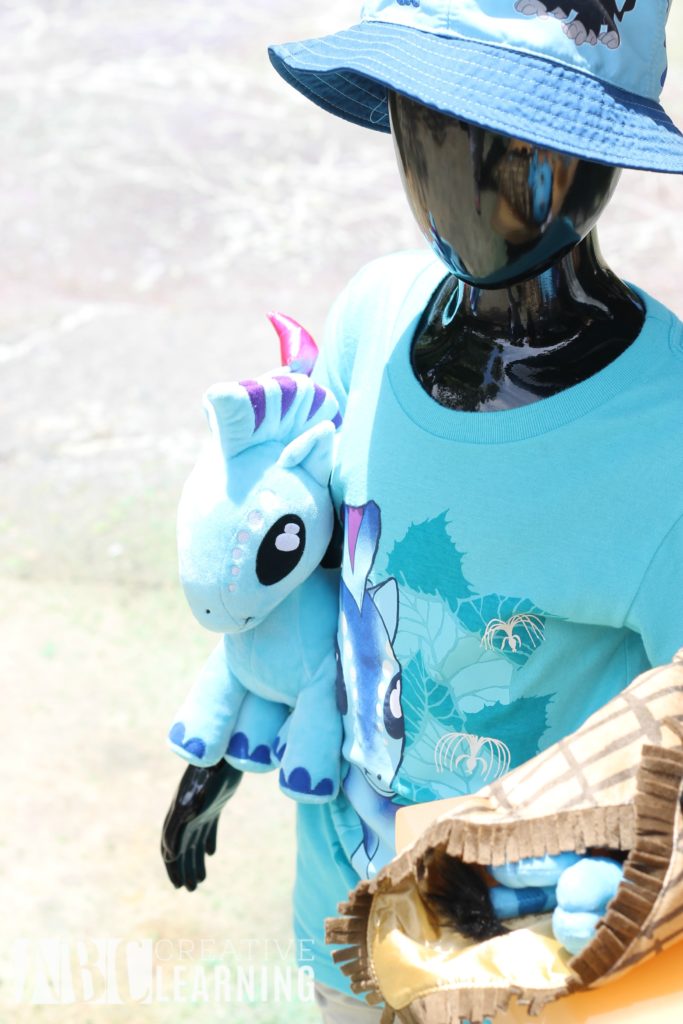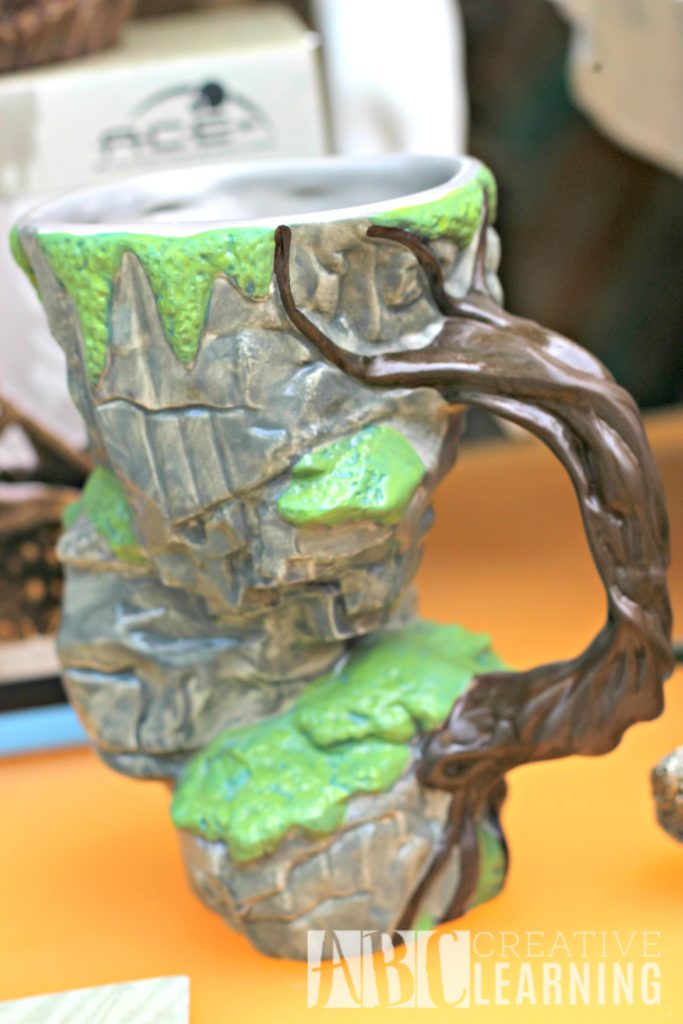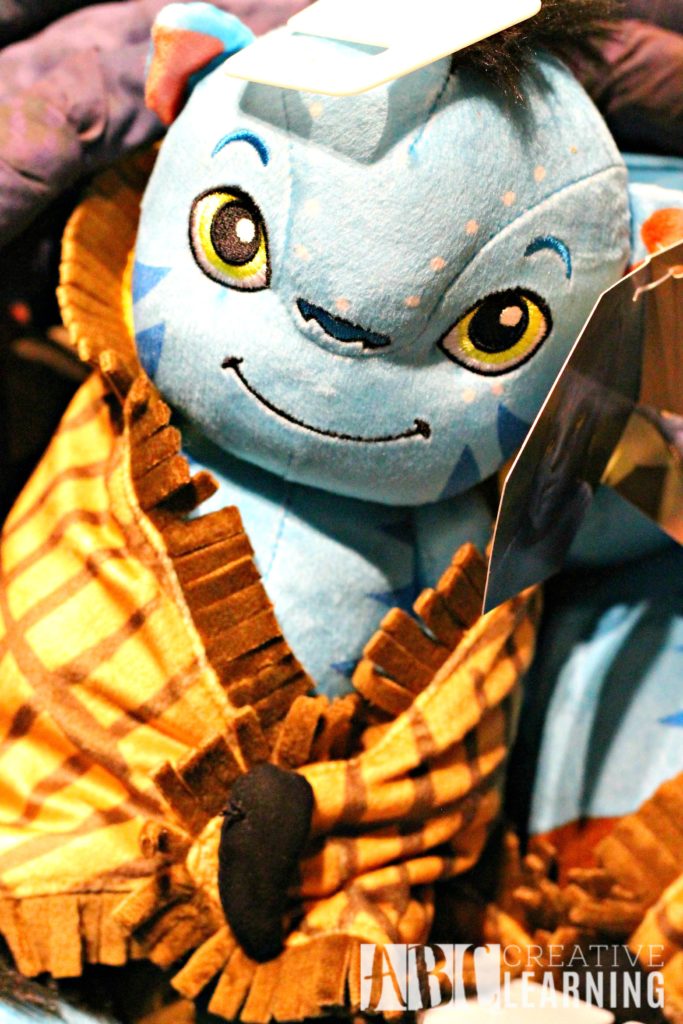 Thank goodness I have good control when it comes to spending money on merchandise at Disney! Oh, who am I kidding! I went shopping and couldn't' help but get everyone in my family something! Windtraders is a dream come true for Avatar fans with Na'vi cultural items, toys, clothing, and collectible items, you sure are to go crazy shopping!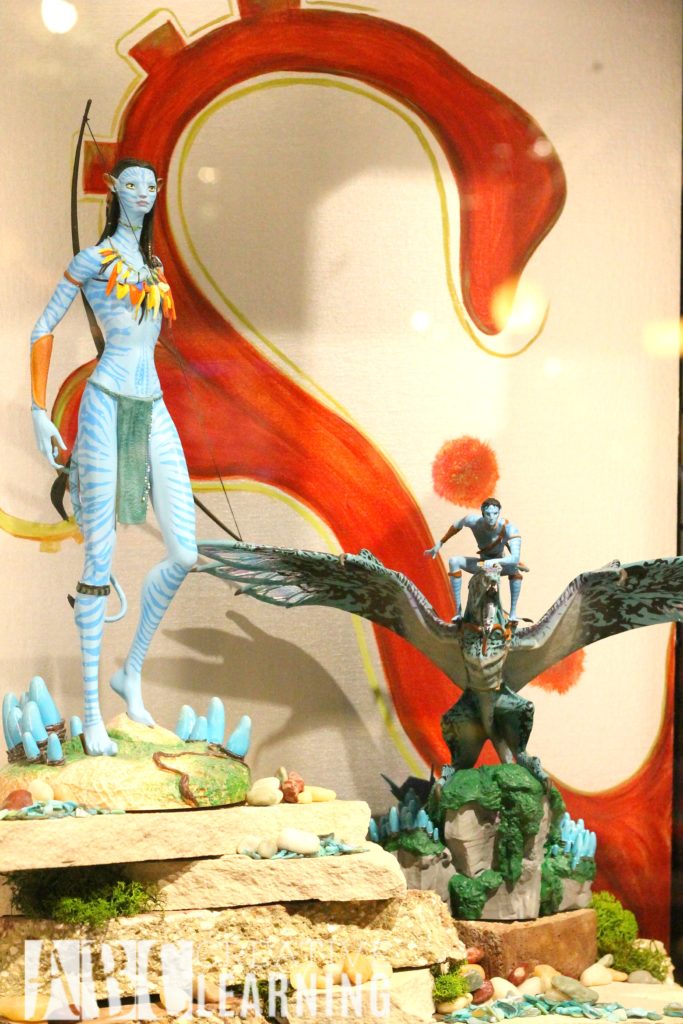 Want to have your own banshee? Sure why not! Everyone needs their own banshee, right? Good things that at Windtraders you can adopt one and take them home. I bet you will be the coolest person in town! Want to become a Na'vi? You can do that too! Just make an appointment for later in the day for you to get your face scanned and you can create your own Na'vi figurine.
Avatar Flight of Passage Ride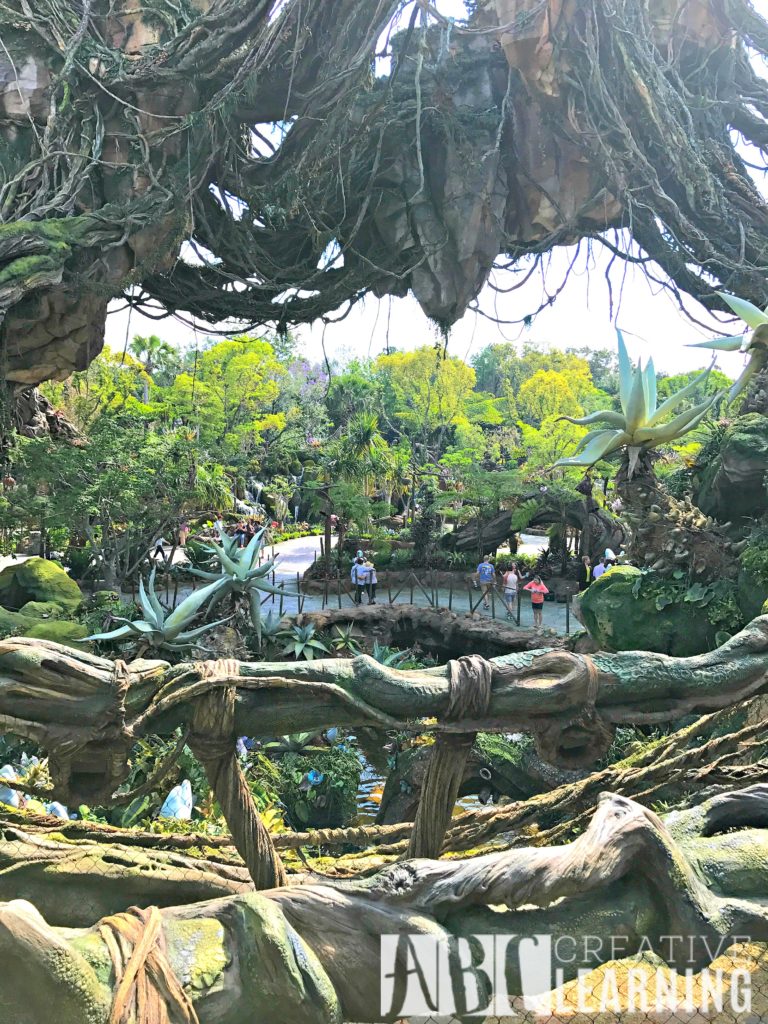 Now, let's get talking about my most favorite things about Pandora World of Avatar at the Animal Kingdom. The one things that actually left me breathless and mouth wide opened. That is the Avatar Flight of Passage ride!
I've been getting messages from readers asking me how would I describe it. First I ask them "Have you ever been on Soarin'? Well, it's like Soarin', but astonishing, stunning, breathtaking!" YUP! That's about sums the ride up!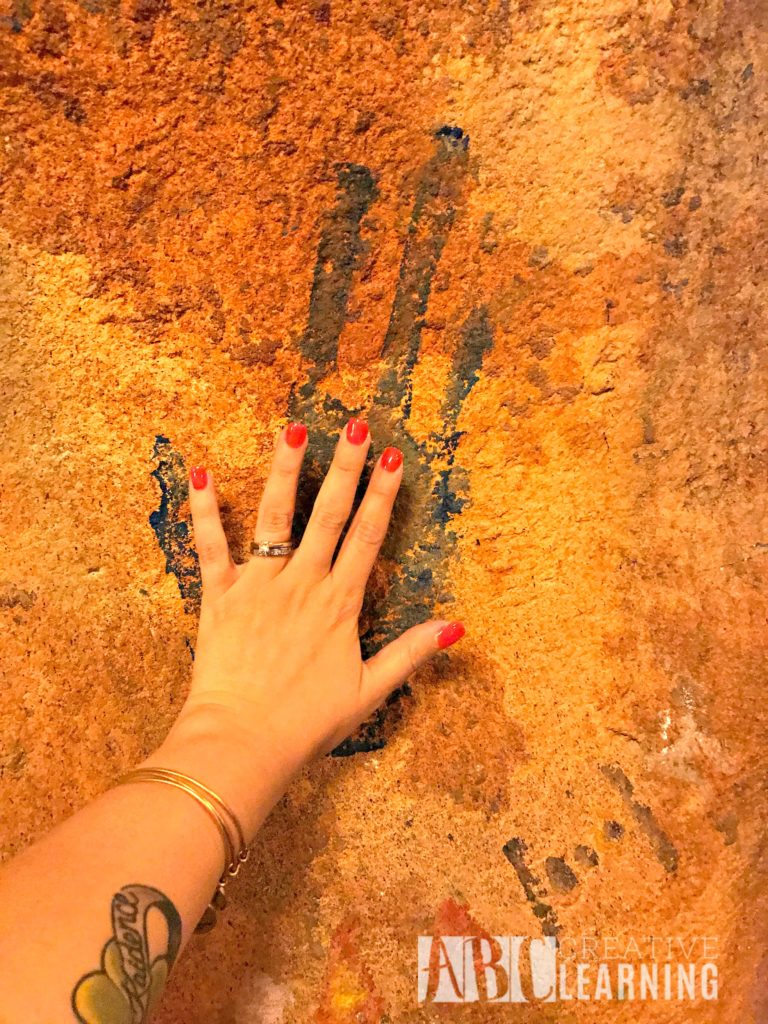 All of your five senses will come alive while experiencing Avatar Flight of Passage. If you have seen the movie, then imagine riding on the back of a banshee flying over the mountains, rivers, and of course, the Great Leonopteryx just like the Na'vi did in the James Cameron movie.
I'm a thrill seeker, I will admit, but this ride is like no other at Walt Disney World theme parks or anywhere else for that matter. My 7-year-old is going to flip when she gets on that ride and my husband who's a huge Avatar fan is going to lose it! BEST RIDE EVER!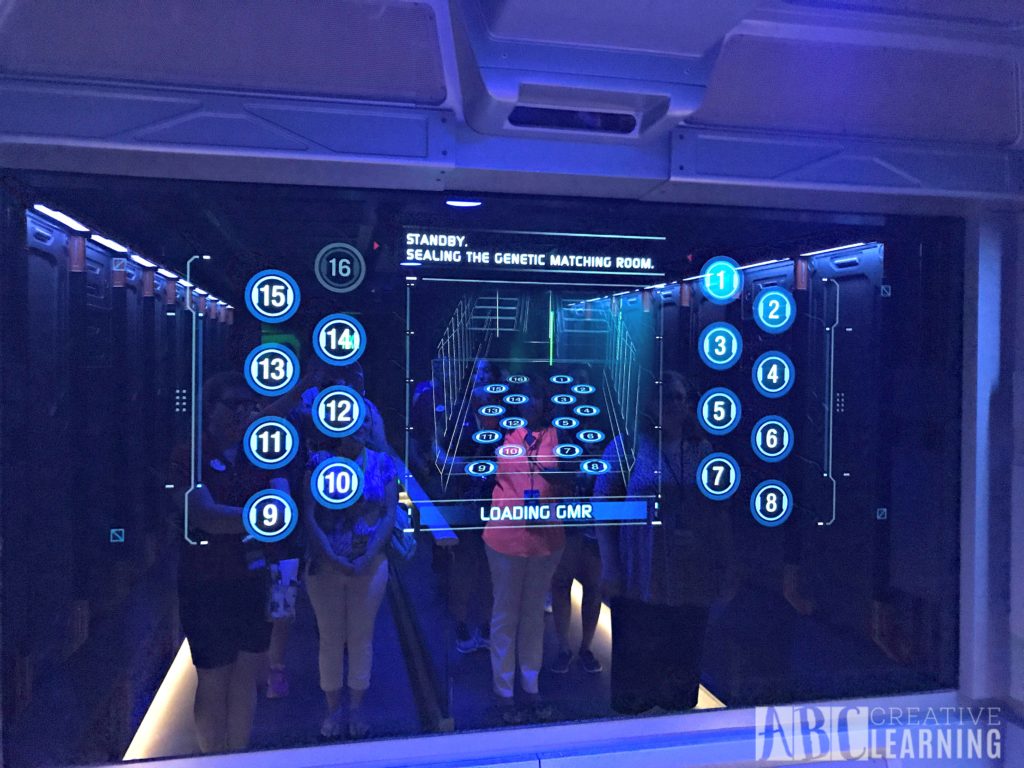 *Tip: If you have a fast-pass to the ride use it, it will allow you to get to the front of the line faster, BUT if you get a chance to do the queue I highly suggest it. There are elements of the movie and the story that you don't want to miss.
Na'vi River Journey Ride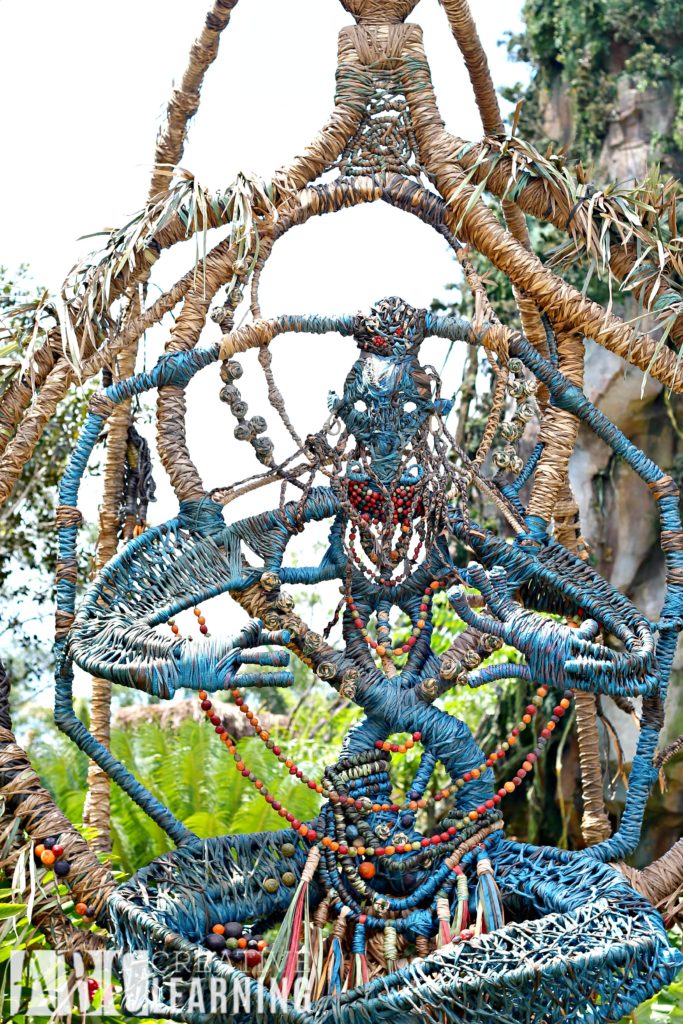 Now on to the second ride at Pandora. This is where you really get to experience the Na'vi culture and sit back for a chance to be apart of it all. On the Na'vi River Journey you will float down the sacred river deep into the bioluminescent rainforest where the Na'vi live. Pay close attention to the backgrounds and as much as you want to record this, I highly suggest taking it all in.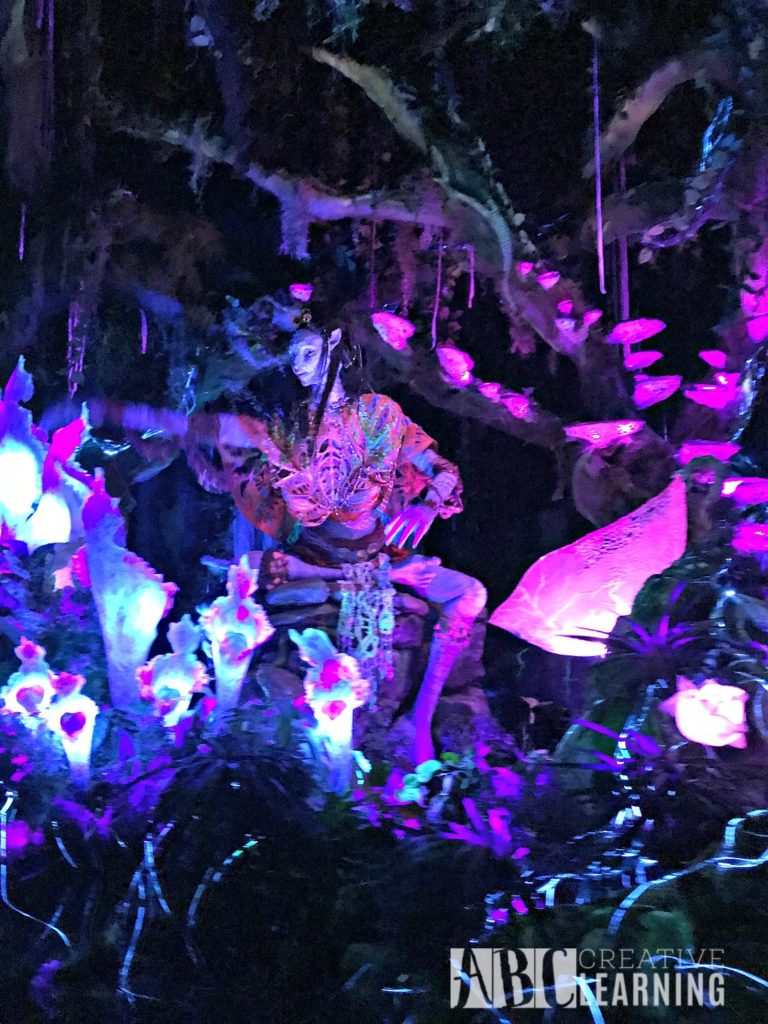 The landscape comes alive with creatures, plants, and even the Na'vi themselves. Look away and you might just miss them. This is the perfect ride to take it all in. The ride is breathtaking, filled with surprises, and mystical. Listen carefully and you just might here an Avatar calling!

Make sure to have a conversation with anyone and they will teach you the Na'vi languages! Something special you can experience only at Pandora World of Avatar at Disney's the Animal Kingdom!
I hope you enjoyed checking out my journey at the first look at Pandora – World of Avatar at Disney's Animal Kingdom.
Visit the website to learn more about Pandora The World of Avatar and follow them on Twitter as well!
You Are Also Going To Love:
If you loved reading about Pandora World of Avatar at Disney's Animal Kingdom, then you will also love the following Disney articles I have put together for you:
Are you planning on visiting Pandora The World of Avatar this summer?

SaveSave
SaveSave
SaveSave
SaveSave
SaveSave
SaveSave