My family and I were invited to attend Epcots Holidays Around the World and attend the Candlelight Processional. All magical experiences are mine alone.
There are two things that we love the most, Disney and the holidays! When you combine them both, it just becomes a magical experience for the entire family! This year Holidays Around the World and the Candlelight Processional at Epcot have gone above and beyond to create memories for their guests.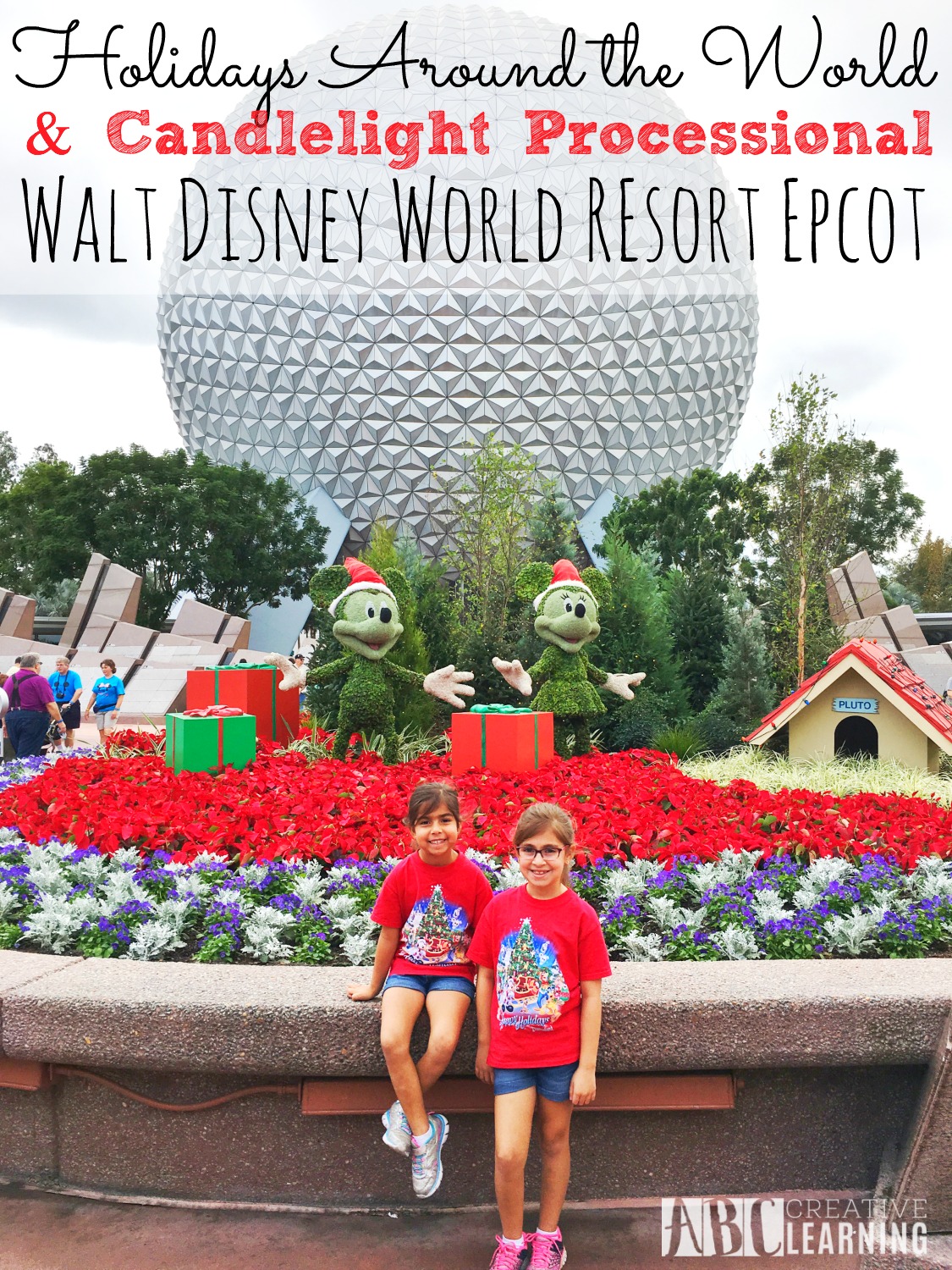 Holidays Around the World & Candlelight Processional at Epcot
As always my girls get super excited to attend any event at Walt Disney World, no matter how many times we go. This year Epcot did an amazing job bringing in the holidays. The holidays around the world to be precise. Plus, with the Candlelight Processional every night being narrated by some of our favorite actresses and actors, it's definitely a show you do not want to miss.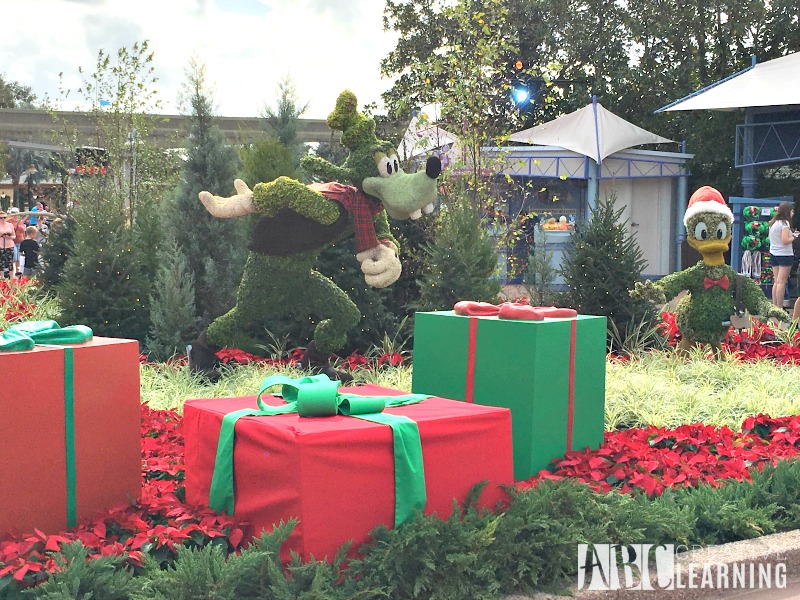 Holidays Around The World At Epcot
If you have dreamed about visiting other countries during the holidays then Epcot is the way to go! Imagine jumping from Mexico to Norway in just a few minutes! Each country has come up with a delicious inspired holiday menu. Think Food and Wine Festival in a smaller scale and with holiday decorations.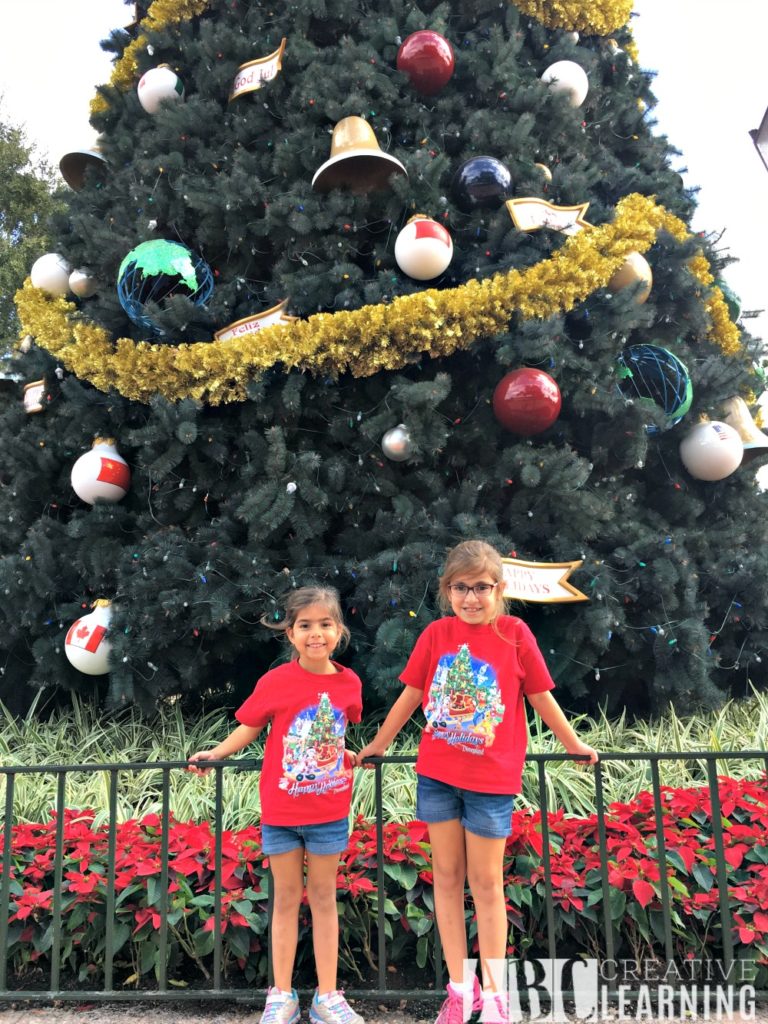 You also get to experience holiday story telling, where each country shares stories on how and why they began celebrating the holidays. Most of them will have photo ops, so make sure to be ready with those cameras! We absolutely loved all the different holiday decorations in each country. it definitely made it feel festive! Make sure to visit all 11 World Showcase nations, you don't want to miss a thing!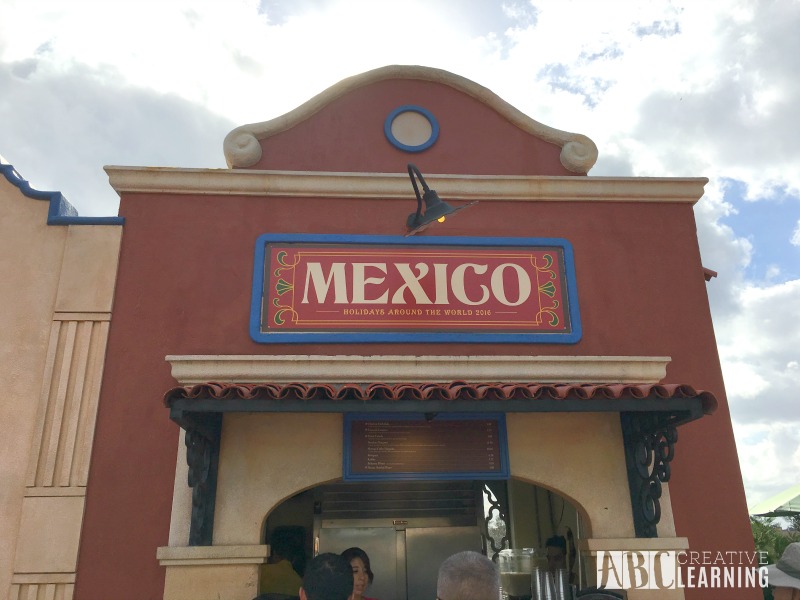 Make sure to stop on by and say hi to Santa Clause and Mrs. Clause in The American Adventure from November 25th to December 24th. It's the perfect picture moment for the kiddos and the entire family.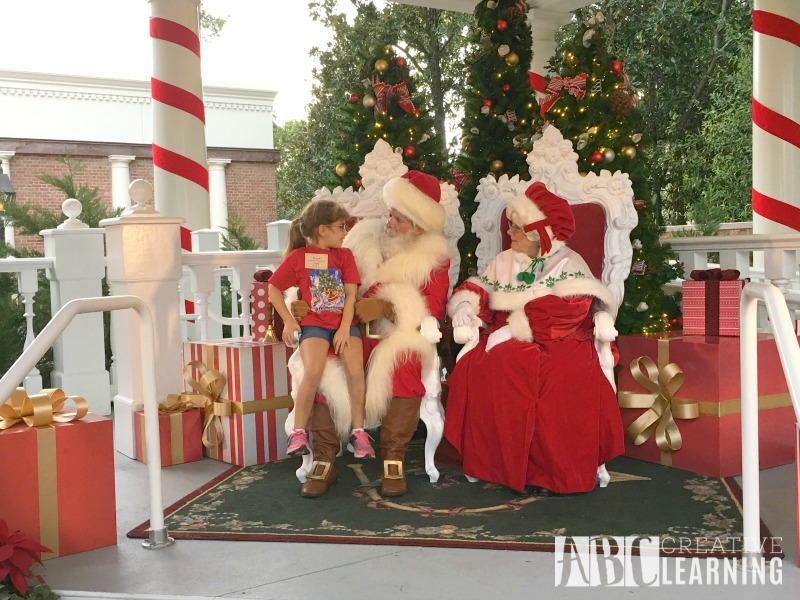 Candlelight Processional
The Candlelight Processional is performed at the American Gardens Theatre. This amazing performance brings in choirs from around the United States to sing along Christmas carols along with an orchestra. While a special guest tells the story of Christmas. The performance is short of spectacular! If you need something to get you into the holiday spirits, the candlelight processional will definitely do the trick! You will hear yourself sing along with the orchestra and the choir as some of our favorite Christmas songs are performed.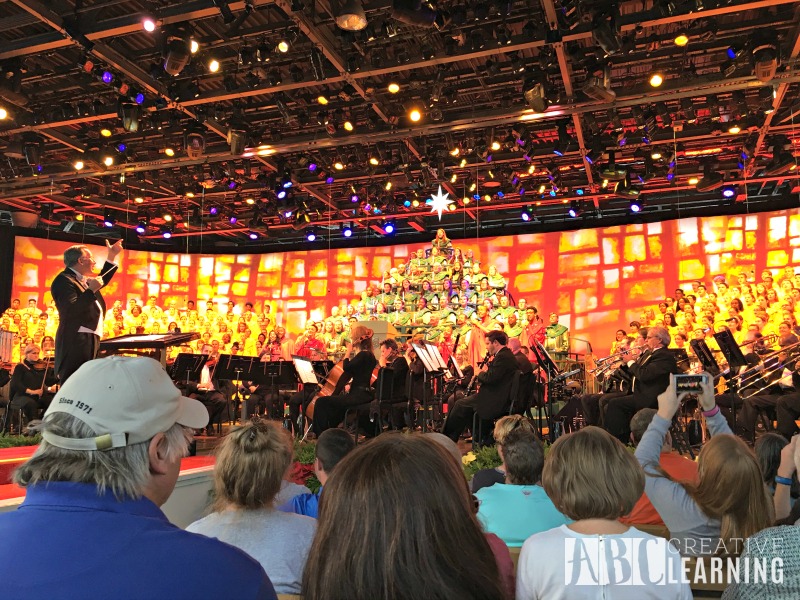 The candlelight processional is something that I hold dear to my heart. I myself sang in the candlelight processional during my high school years as part of my choir. it is one of my favorite memories that I have from high school. Every December our choir got chosen to be apart of the festivities and when you are a Disney fan at heart, it's that much more exciting! It had been that long since I haven't seen the candlelight processional at Epcot and I was so excited to share with all with my family.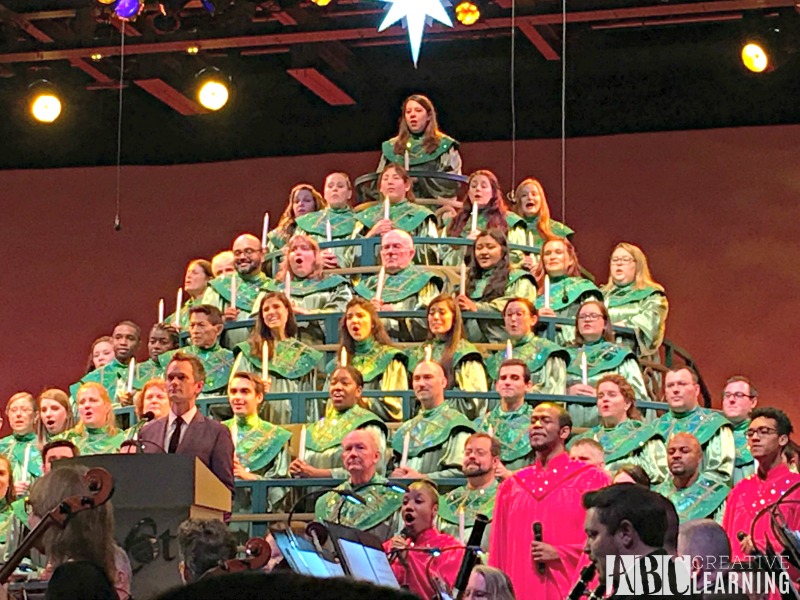 We had the opportunity to attend the candlelight processional that Neil Patrick Harris was narrating. He was as wonderful as I thought that he would be. Making the experience that much more magical and fun for everyone in the audience. I have never at the opportunity to see him on stage, so this was a big plus for me!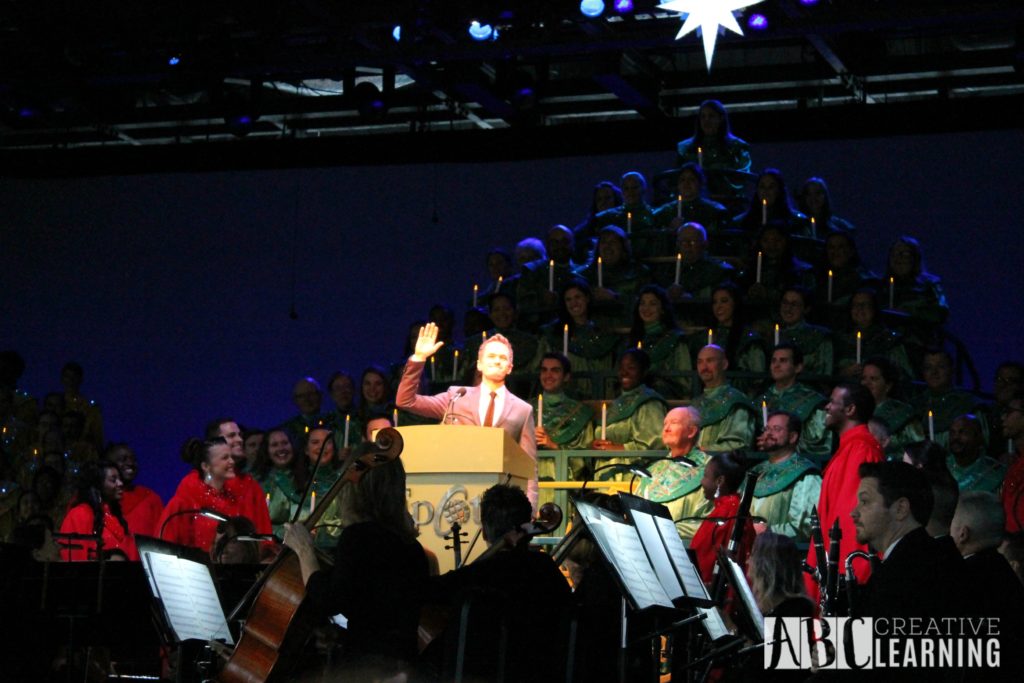 Tickets for the candlelight processional and Christmas Around the World are included with your Epcot Theme Park admission. Seating is at first come first serve basis, unless you take advantage of their Candlelight Dinner Package. The package allows you to enter the American Gardens Theatre before other guests, but there is still aline so get there early.
Check out the schedule below:
Steven Curtis Chapman: November 25 to 27, 2016
Neil Patrick Harris: November 28 to December 1, 2016
Whoopi Goldberg: December 2 to 3, 2016
Edward James Olmos: December 4 to 6, 2016
Anthony Mackie: December 7 to 9, 2016
Robby Benson: December 10 to 12, 2016
Meredith Vieira: December 13 to 15, 2016
Jim Caviezel: December 16 to 18, 2016
Joe Morton: December 19 to 21, 2016
Ming-Na Wen: December 22 to 24, 2016
Jodi Benson: December 25 to 27, 2016
Cal Ripken Jr: December 28 to 30, 2016
For more information and to purchase your Epcot tickets make sure to visit the Walt Disney World website!
Will you be attending the holidays at Walt Disney World this year?