There are a few things that I miss the most about our Walt Disney World annual passes. The Epcot International Flower and Garden Festival is one of them. Disney actually revamps Epcot with all its spring glory. From flowers to the best fresh foods you could imagine. Join me as I guide you to some of my favorite foods and things to do at the 2017 Epcot International Flower and Garden Festival.
I was invited by Disney to the 2017 Epcot International Flower and Garden Festival. All opinions are my own.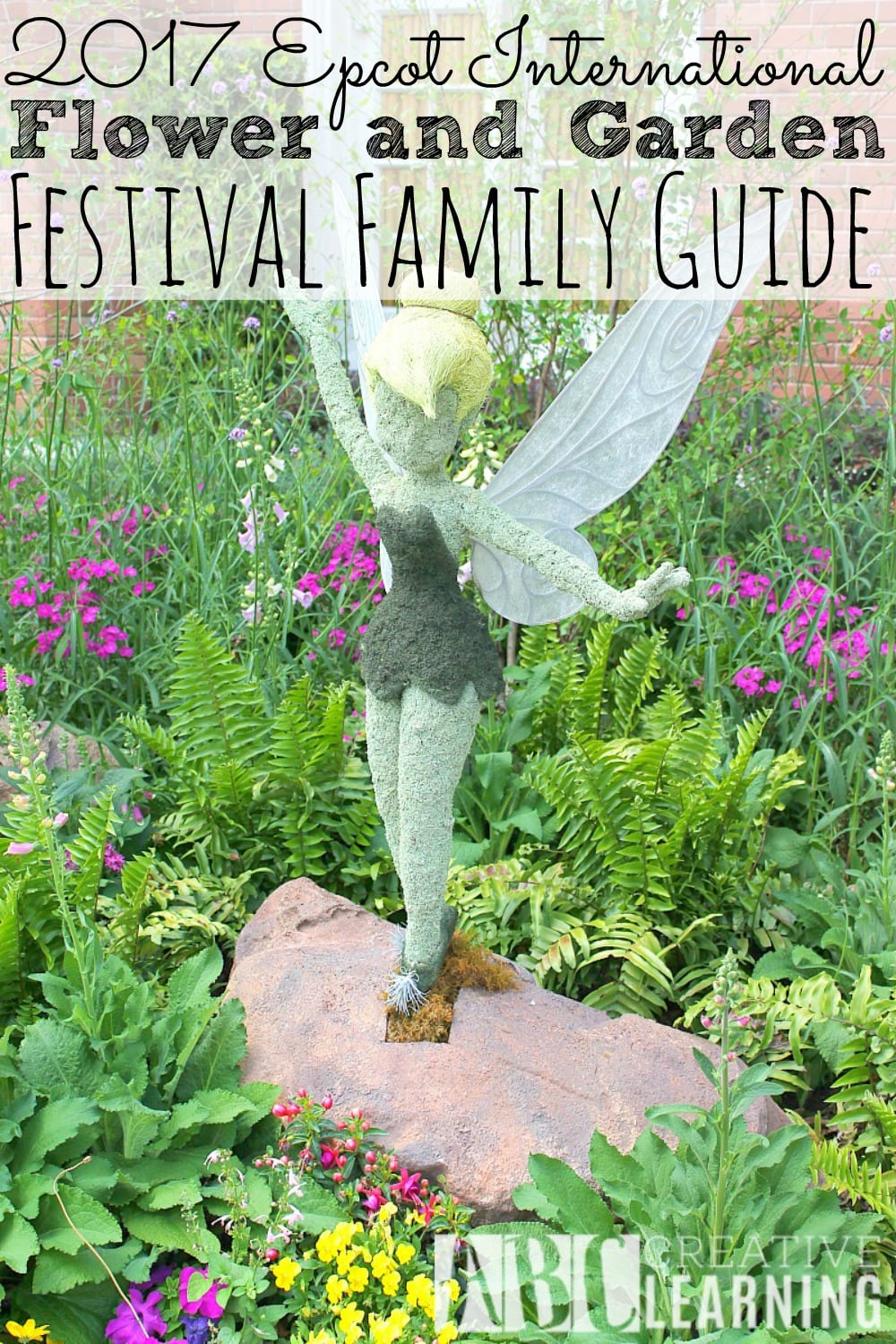 2017 Epcot International Flower and Garden Festival Guide #FreshEpcot
Don't confuse the Epcot International Flower and Garden Festival with the Food and Wine Festival later on this year. They each of their unique take on foods.
Plus, if you walk into Epcot between the months of March and May, you can see exactly how it's different. The smell and colors of spring take your breath away. Locals and tourists gather around topiaries to take pictures to take photos of some of Disney's famous characters.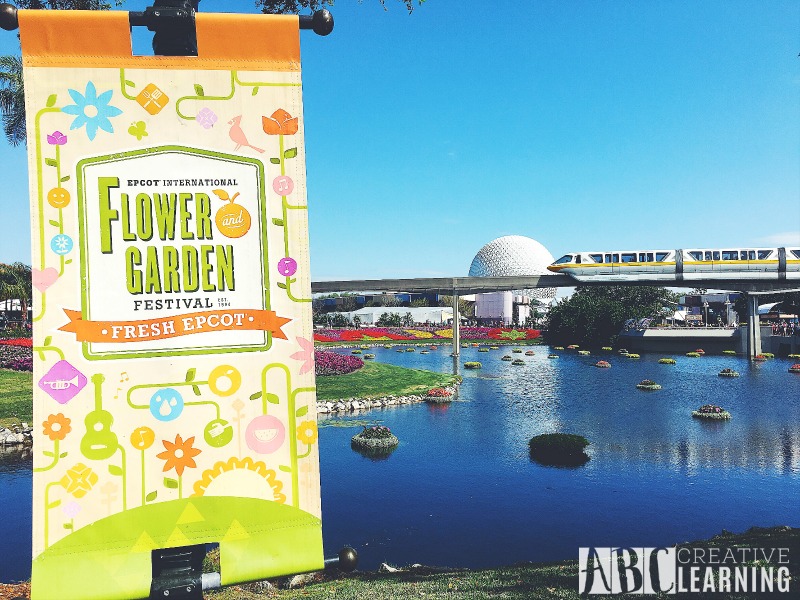 Farm-To-Table Dishes and Spring Beverages
If you are looking to let your taste palates do all the talking, then checking out all the outdoor kitchens is what you want to do. Epcot's International Flower and Garden Festival is all about tastings around the world, but with a fresh taste. From food tastings to drinks, you can easily spend the entire day enjoying the outdoors.
Below you will see some of their new items added to this year's outdoor kitchens.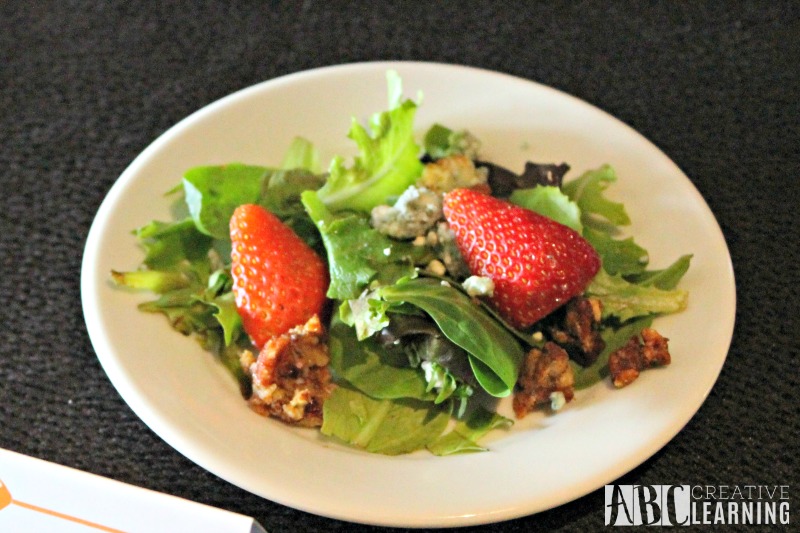 The Berry Basket – Field greens with fresh strawberries, blue cheese, strawberry vinaigrette, and spiced pecans. A vegetarian dish.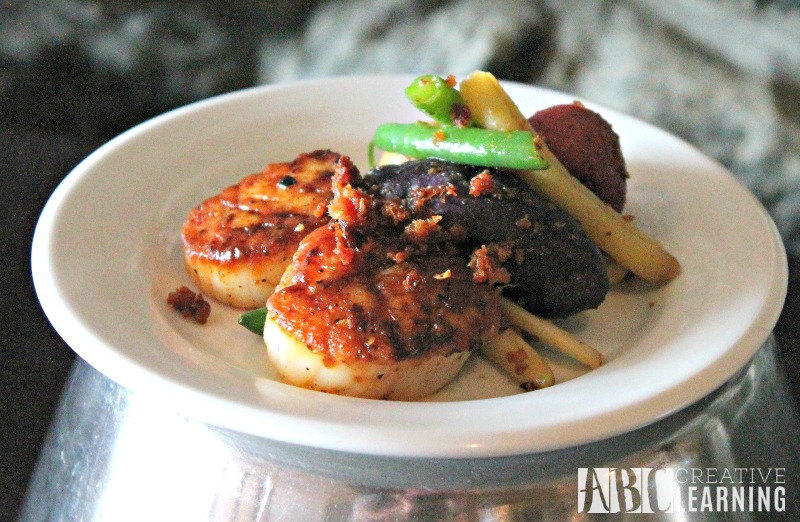 Northern Bloom – Seared scallops with fresh green beans, butter potatoes, brown butter vinaigrette, and apple-wood smoked bacon. Gluten free.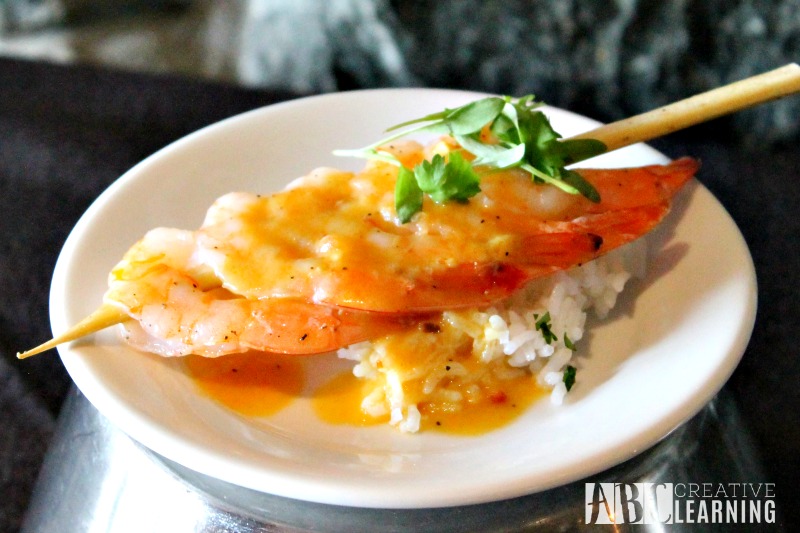 La Isla Fresca – Sugar cane shrimp skewer with steamed rice and coconut lime sauce.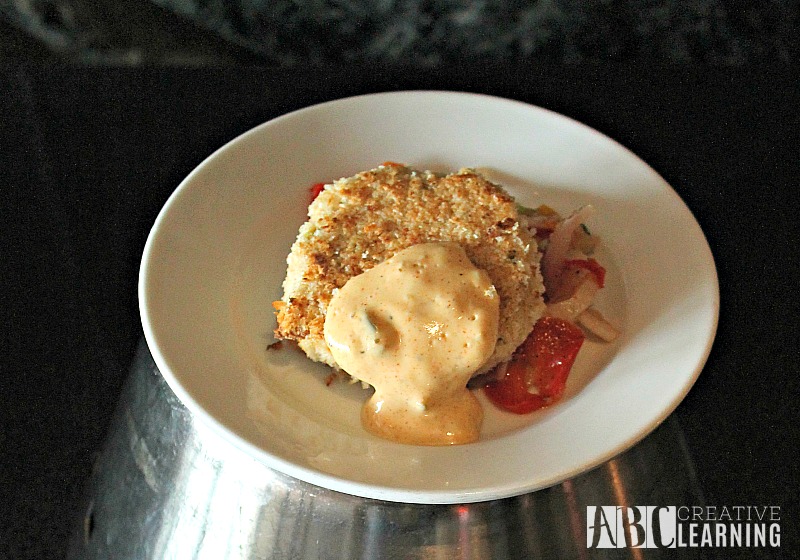 Urban Farm Eats – Crabless Cake with crispy vegetable slow, lemon vinaigrette and old boy remoulade.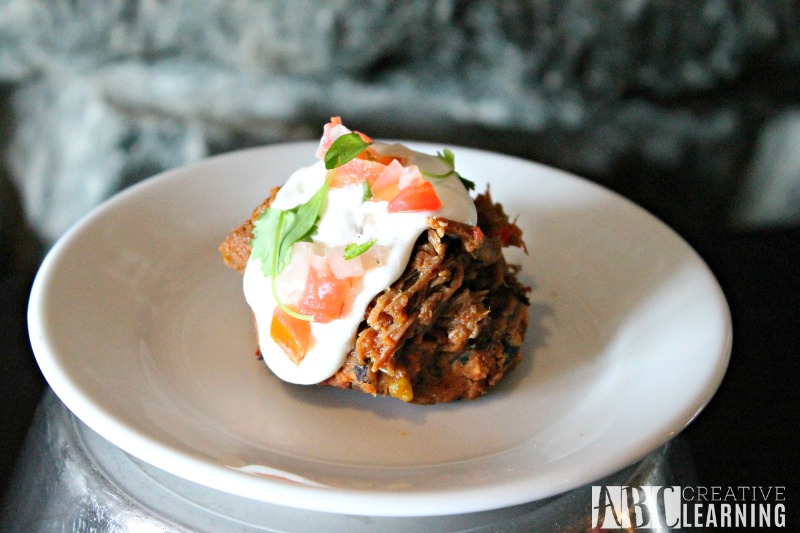 Florida Fresh – Carne Asada with black bean cake and cilantro-lime sour cream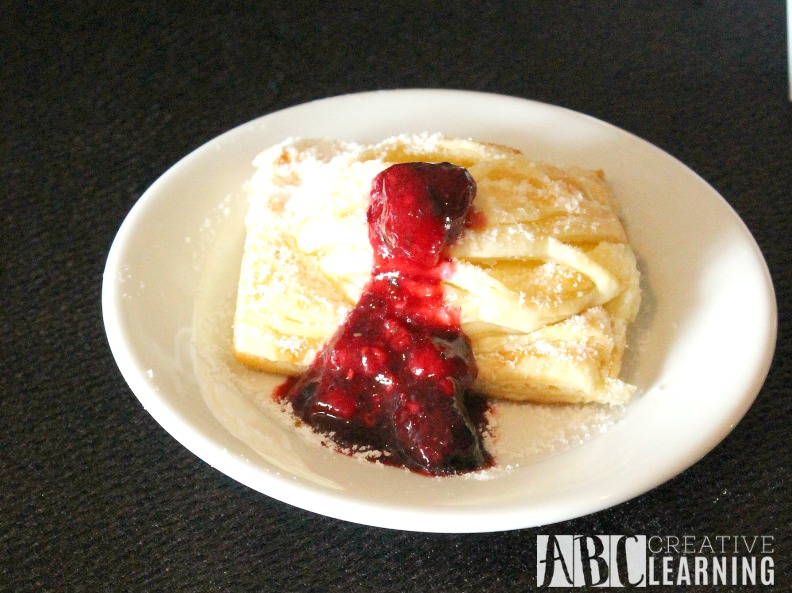 Baurenmarket – Warm Cheese Strudel with mixed berries
Florida Fresh – Key Lime Tart with toasted meringue
Everything was delicious, and a must try for this year's event. Also, for the adults, there will be different alcoholic beverages that are a must try! If you love beer, then make sure to grab some of the beer flights that they are offering this year. It's a great way to find something you haven't' tried before.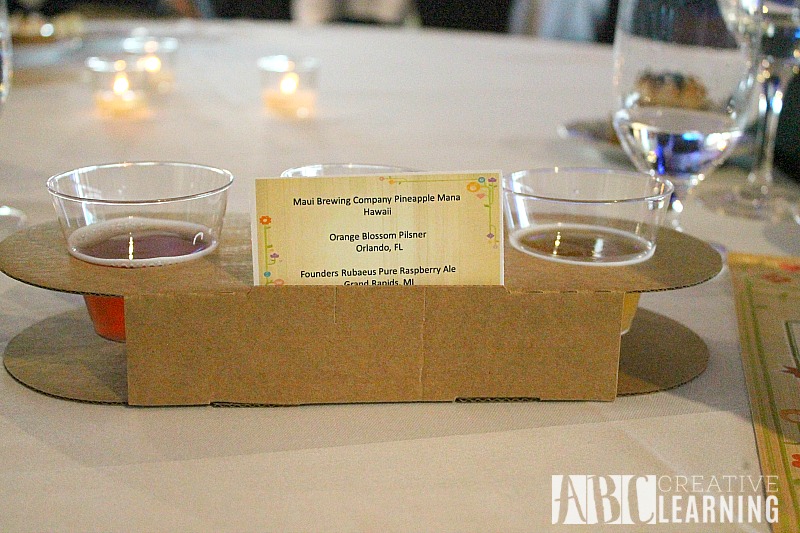 We also had the opportunity to sit and learn about some of the beers chosen for this year's event. Some of the ones we tasted were: Pineapple Mana Wheat Ale (Maui Brewing Hawaii), Rabaeus Pure Raspberry Ale (Founders Brewing Michigan), and the Orange Blossom Pilsner (Orange Blossom Brewing Florida).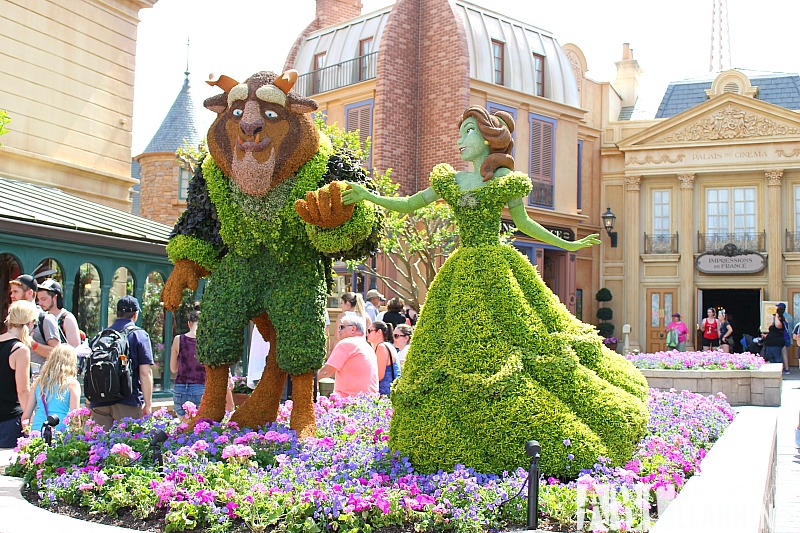 Flowers and Topiaries
I have to say that the food and drinks are always my favorite thing, but I just can't wait every year to see what new topiaries Epcot will display. You have to admit that some of these designs are exquisite and unique! Especially if you are a huge Disney fan. These display of artwork are a must see throughout the entire park.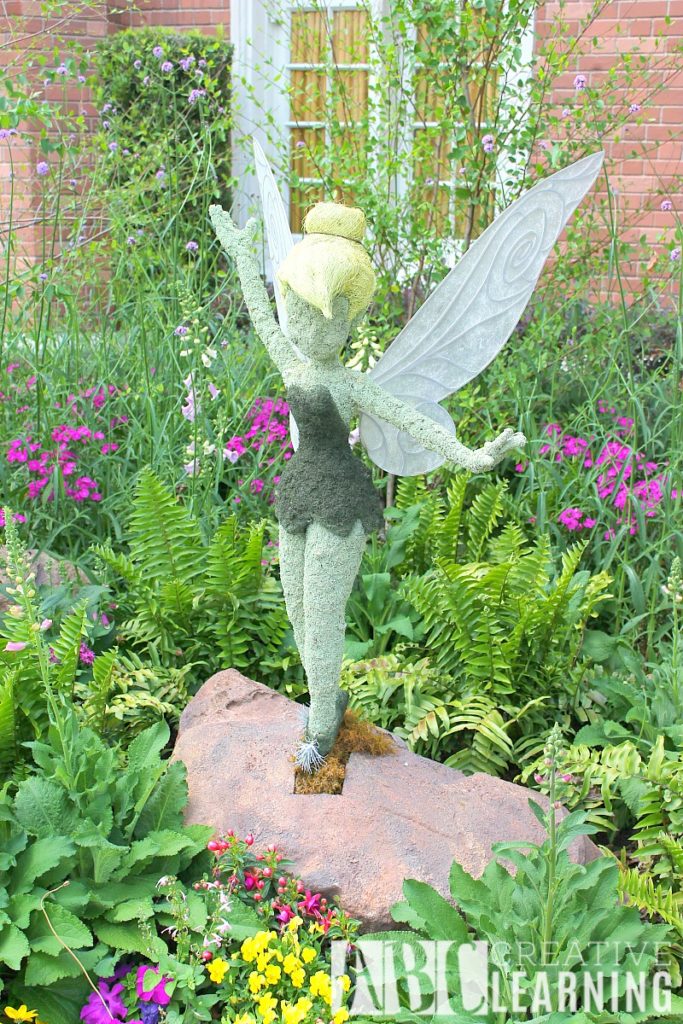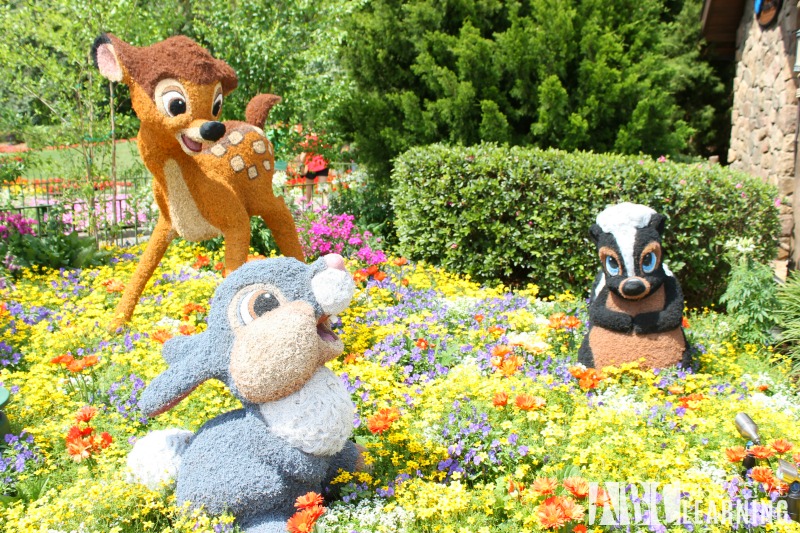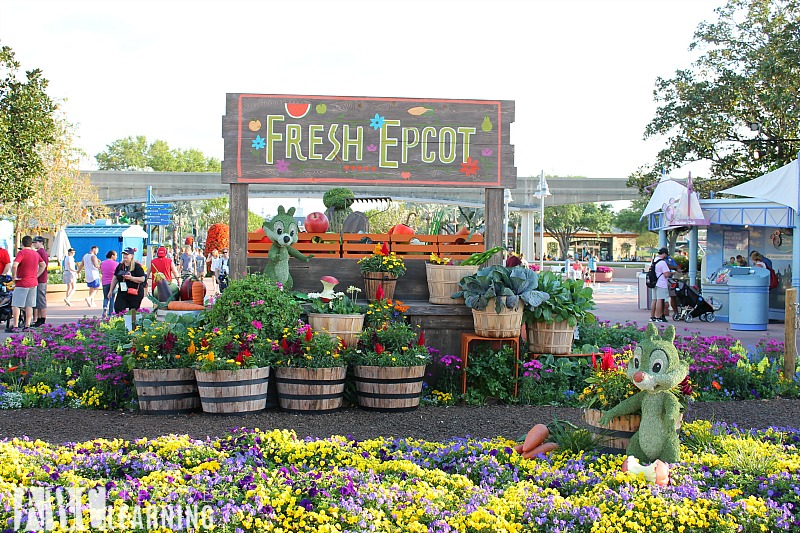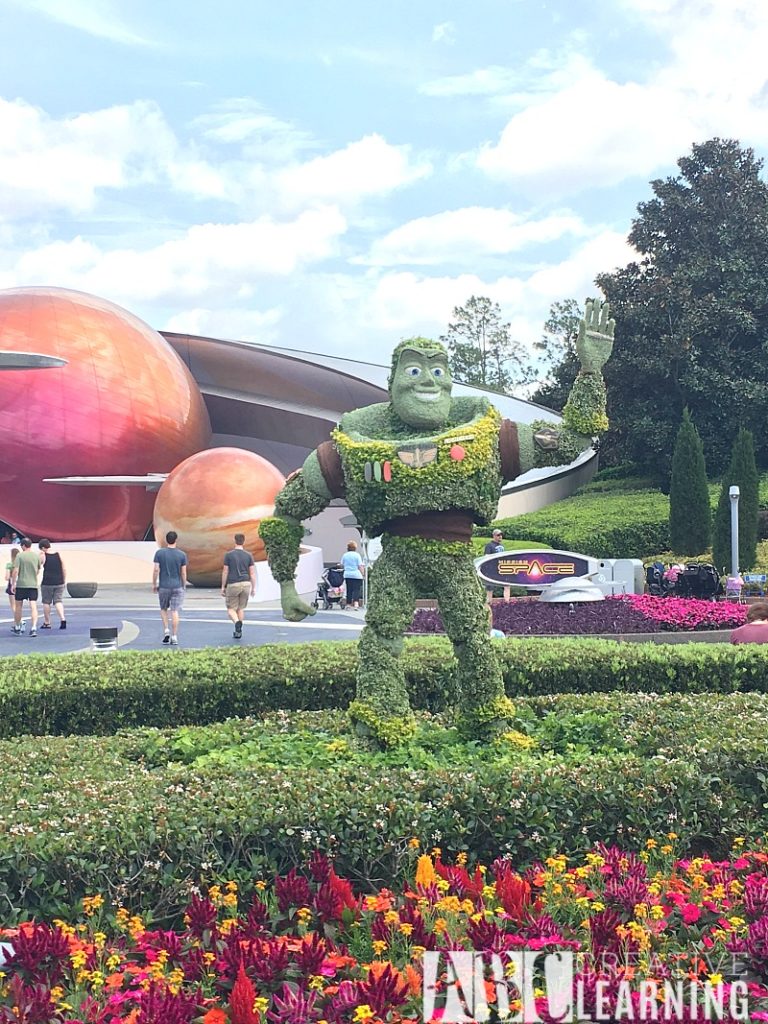 Keep an eye out for some new topiaries like the "Welcome Spring Fun, Food and Flower" located at the entrance, "Figment" located near Spaceship Earth, "Disney's Pixar Cruz" located by Test Track, and the "Farmers Market Stand located by Future World East.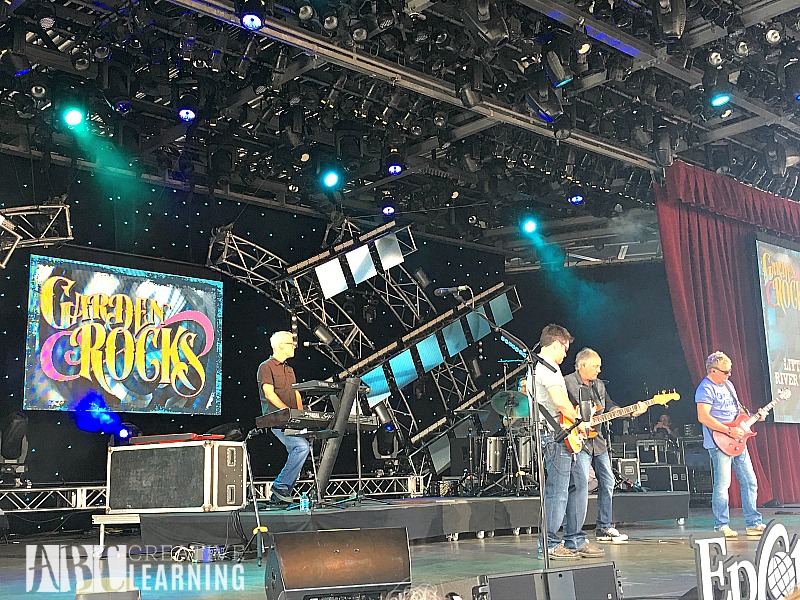 Live Performances At The Garden Rocks Concert Series
One thing I enjoy is live music. Especially outdoors with beautiful scenery, fantastic food, and drinks! The Garden Rocks Series is a fun event that goes on during the Epcot International Flower and Garden Festival as part of your ticket entry. Live concerts performed on Fridays, Saturdays, Sundays, and Mondays a 5:30pm, 6:45pm, and 8:00pm. We had a very good time listening to the Little River Band!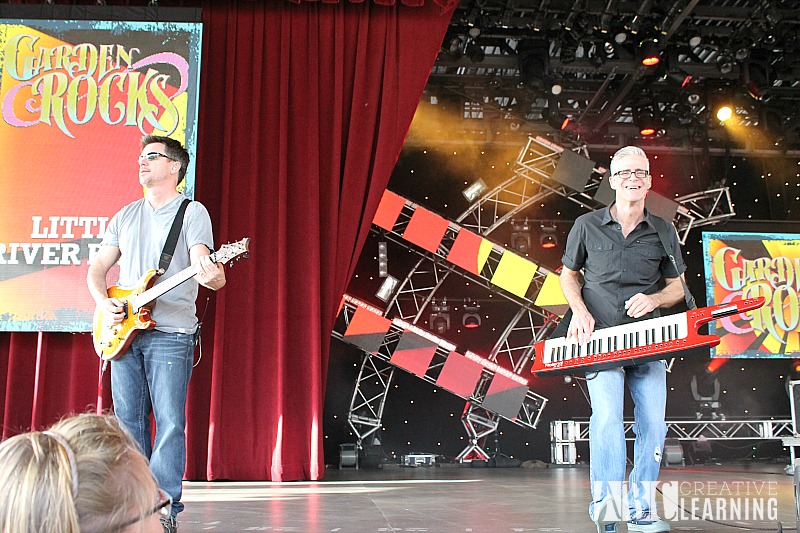 Check out the full schedule below:
• March 3-4 – Jon Secada – "Just Another Day"
• March 5-6 – Dennis DeYoung – The Music of STYX – "Grand Illusion"
• March 10-13 – The Pointer Sisters – "I'm So Excited"
• March 17-18 – Simple Plan – "Welcome to My Life" – NEW
• March 19-20 – Plain White T's – "Hey There Delilah"
• March 24-27 – Night Ranger – "Sister Christian"
• March 31-April 3 – Little River Band – "Reminiscing"
• April 7-10 – Blood, Sweat & Tears featuring Bo Bice – "Spinning Wheel"
• April 14-17 – Gin Blossoms – "Hey Jealousy"
• April 21-24 – The Orchestra starring former members of ELO – "Evil Woman"
• April 28-29 – Exposé – "Point of No Return" – NEW
• April 30-May 1 – Berlin featuring Terri Nunn – "Take My Breath Away" – NEW
• May 5-8 – STARSHIP starring Mickey Thomas – "We Built This City"
• May 12-15 – The Guess Who – "American Woman"
• May 19-22 – Herman's Hermits starring Peter Noone – "I'm Henry VIII, I Am"
• May 26-29 – The Spinners – "Working My Way Back To You"

Tours and Activities
If you're not really into the food or drinks, but seriously how could you not be, then the Epcot International Flower and Garden Festival also offers tons of other activities and tours for the family. Plus, rides of course!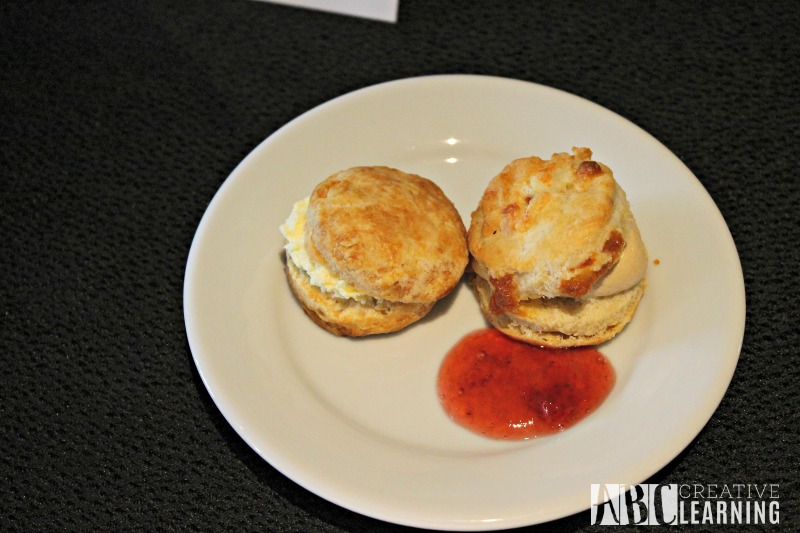 If you like tea, then you should check out the Royal Tea Garden Tour. Not only will you learn about the history of tea, but you also get to sample teas and scones. YUM! Scones!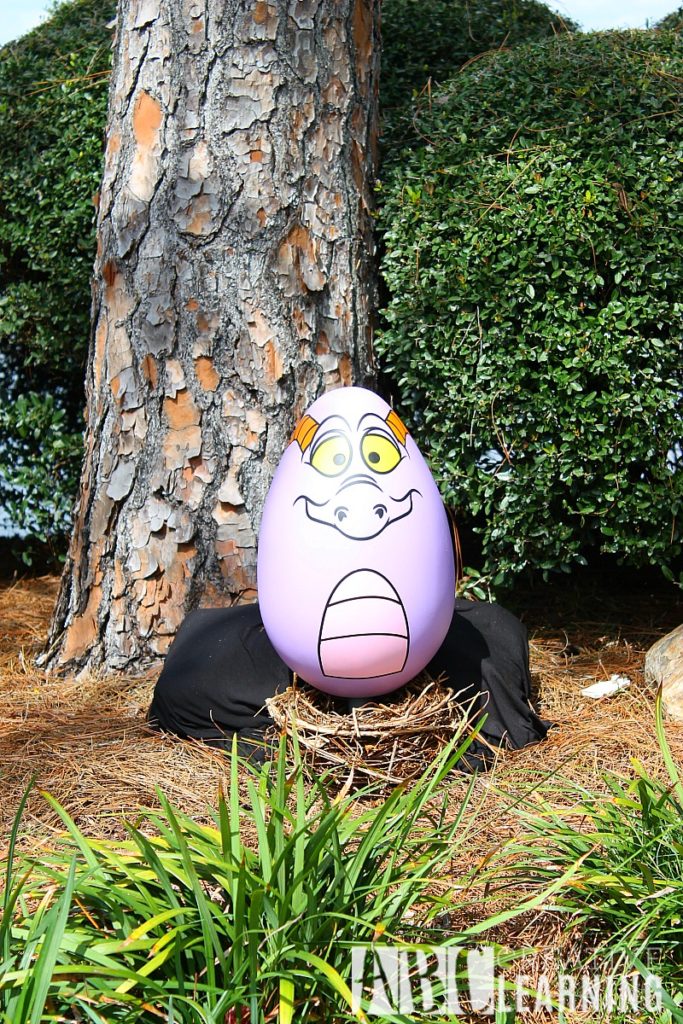 You can also search for special Disney character is hidden eggs around the park. You can pick up a map and stickers for $5.99 and at the end turn them in for a fun surprise! Keeping the kiddos busy throughout the day.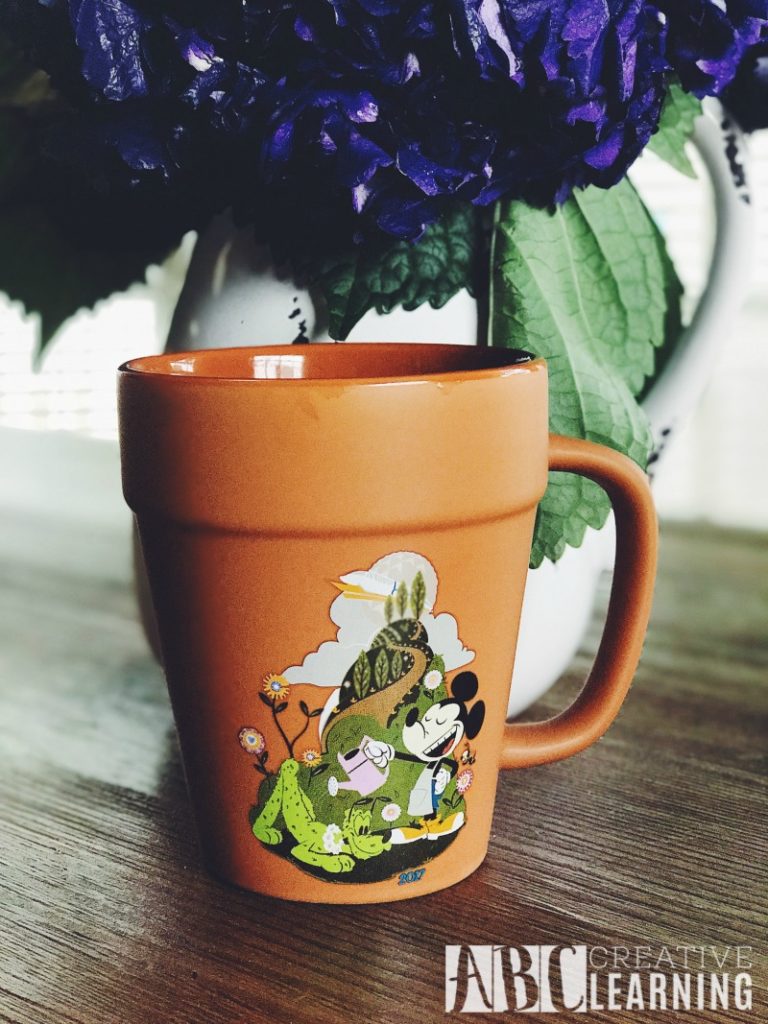 Don't forget to stop on by the Festival Center to learn more about the environment and ways you can help. There you will also find fun Flower and Garden merchandise that is only sold at the event.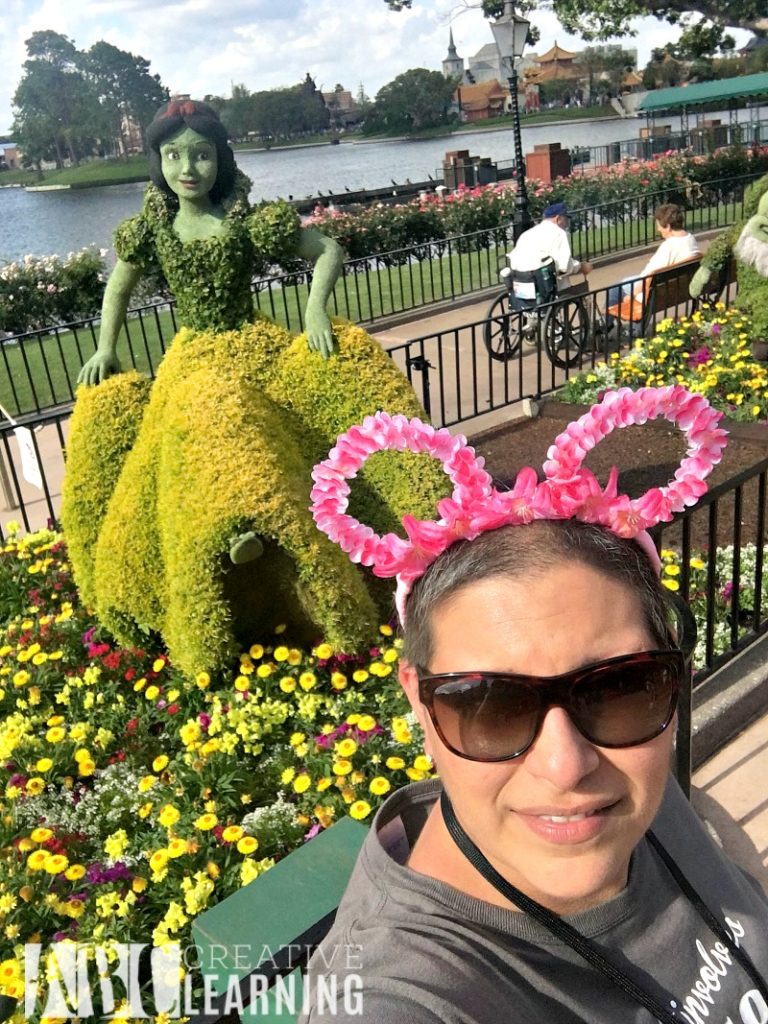 Make sure to visit the 2017 Epcot International Flower and Garden Festival this year going on from March 1st to May 29th.
To follow along all the fun going on this year at Epcot's International Flower and Garden Festival visit the Walt Disney World website and follow along with the hashtag #FreshEpcot on social media.

Your Are Also Going To Love:
If you enjoyed the 2017 Epcot International Flower and Graden Festival, then you will also love the following Disney post I have put together for you:
What are you looking forward to the most at this year's Epcot International Flower and Garden Festival?

SaveSave